By Franco Grimaldi | Photography by Jessie Shepard
Her style is classic. Her lines are unmistakable. Her measurements might be considered peculiar (52-11-13), but then she is a pinup of a different kind. If her looks aren't enough, with a name like Mercury she is bound to catch attention—something that she has been doing for sixty-four years.
Mercury was built by Elco (Electric Launch Company), a New York–based boatbuilding company that also built John F. Kennedy's famed PT-109. Upon completion in 1946, she traveled cross-country by rail to be christened in Puget Sound by prominent Seattle businessman William O. McKay. For more than twenty-five years, Mercury continued to entertain the McKay family's friends and guests, some with high-profile names like John Wayne and Lana Turner.
Today, Mercury is one of only three surviving hulls of the eleven original forty-seven-foot Deluxe Cruisers; she now enjoys a different life, but not necessarily one less glamorous. She resides at one of Northwest Florida's most exclusive addresses: HaborWalk Village at the base of Emerald Grande on Destin Harbor.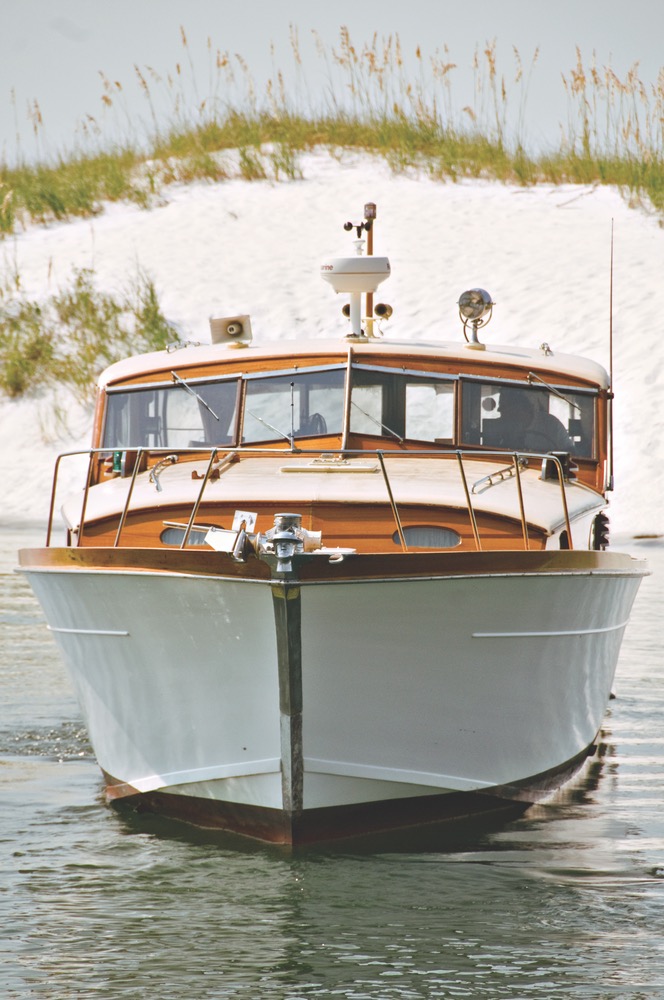 Mercury is still doing what she does best—putting on a show—and she has never looked better. Since 2002, Kim and Cliff Farrah, Mercury's third loving owners, have been working hard to give her a makeover that would give any starlet a run for her money. With new engines, generators, air conditioners, electrical systems, galley, and canvas decking, Mercury not only looks as good as new, but she also performs better than ever.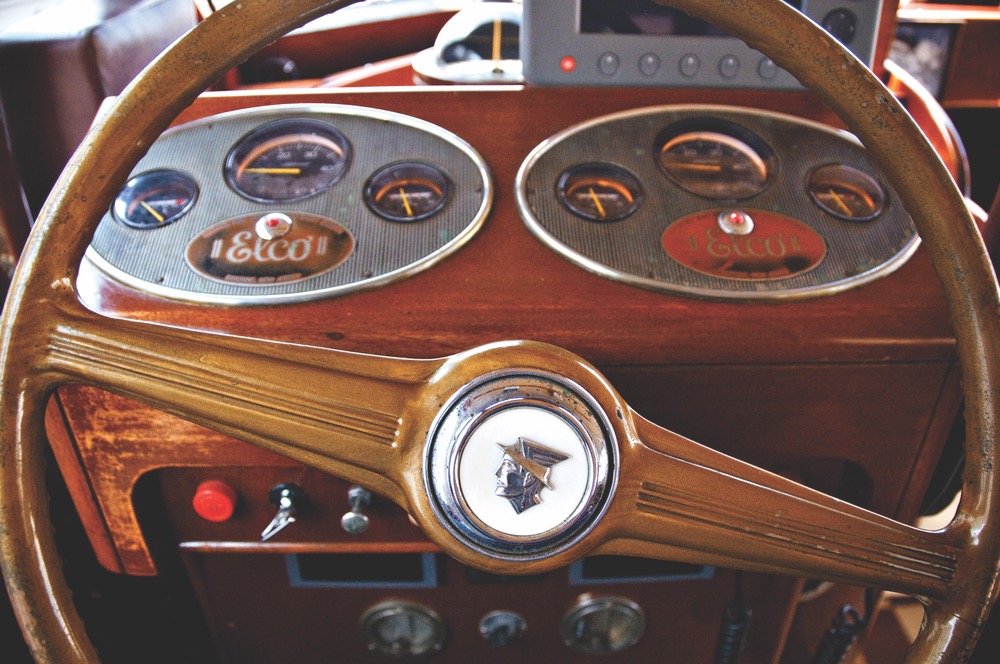 Now being chartered for the first time in her sixty-four-year history, Mercury gives passengers a chance to experience this classic yacht in its prime, but with the comfort of modern conveniences. She can accommodate up to twelve passengers and has exceptional food, wine, and beer offerings on board for all cruises. If a wine tasting with friends, a family sightseeing cruise, or a romantic dinner prepared by an executive chef is on your mind, then you might want to experience it aboard Mercury.
Some people say that a boat has a soul. Mercury might make you agree.
For information on both shared and private charters aboard Mercury, please visit www.yachtmercury.com or call (850) 687-3404.
BOAT SPECS Make: Elco 47' Deluxe Cruiser Built: 1946 City of Origin: Bayonne, New Jersey Power: Two turbo diesel Yanmar 315 produce a total of 625 hp Top Speed: 35 knots Cruising Speed: 25 knots Maximum Payload: 12 Passengers, 2 Crew Sleeps: 7 Fuel Capacity: 330 gallons Cruising Range: 300 nautical miles Dimensions: 13' x 11' x 52' Brian@yachtmercury.com
— V —
ARTICLE CATEGORIES