Photography courtesy of Engel & Völkers 30A Beaches
When he's not on set, actor, producer, and real estate developer Matt Battaglia is dreaming of the beach. The native of Tallahassee, Florida, grew up in Atlanta and often visited the white-sand beaches along the Gulf Coast with his family. He attended the University of Louisville in Kentucky on a football scholarship. As a linebacker, he led the nation in tackles two years in a row and was named an honorable mention All-American by the Associated Press. He later went on to play for the Philadelphia Eagles.
In 1989, Battaglia traded the gridiron for the screen—which makes sense for a man who grew up calling Burt Reynolds "Uncle Burt" (Reynolds was his father's college roommate and friend). He has since appeared in dozens of projects for TV and film, including True Detective, Queer as Folk, The Big Bang Theory, Days of Our Lives, Pacific Blue, Twin Peaks, Thor, and Friends. As a producer, he won a 2012 Emmy for the reality-based court show Last Shot with Judge Gunn. He currently has a recurring role in the FOX series The Resident and a recurring role in the upcoming series Paradise Lost, a Southern family tale in the works at Paramount Network whose cast also includes Josh Hartnett, Barbara Hershey, and Nick Nolte. It is expected to release sometime this year.
The show filmed in New Orleans, which gave the Southern actor a welcome excuse to escape to the beloved Gulf Coast beaches when he got the chance.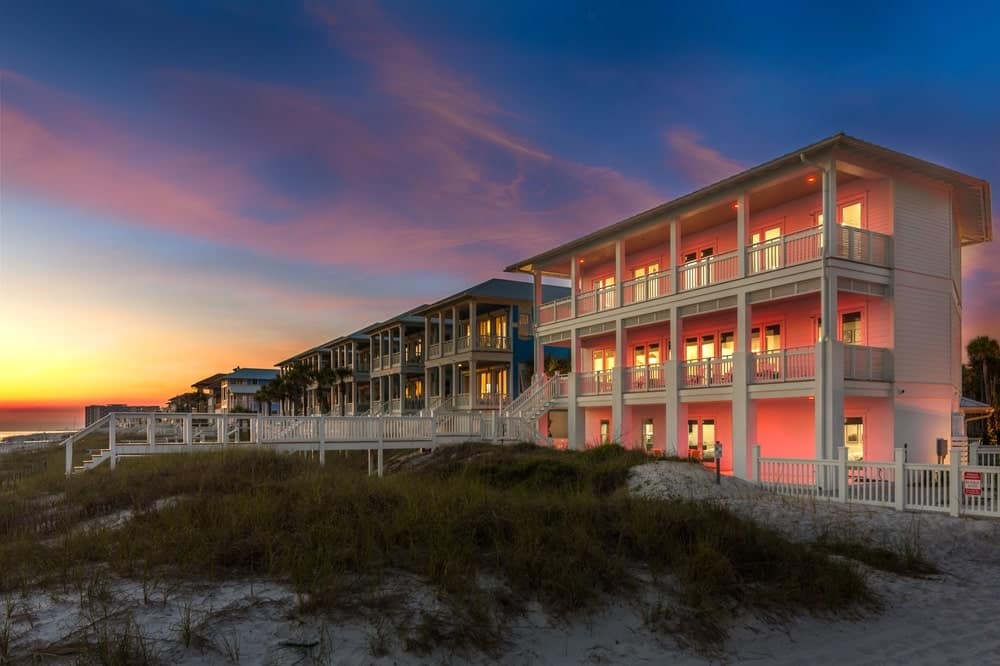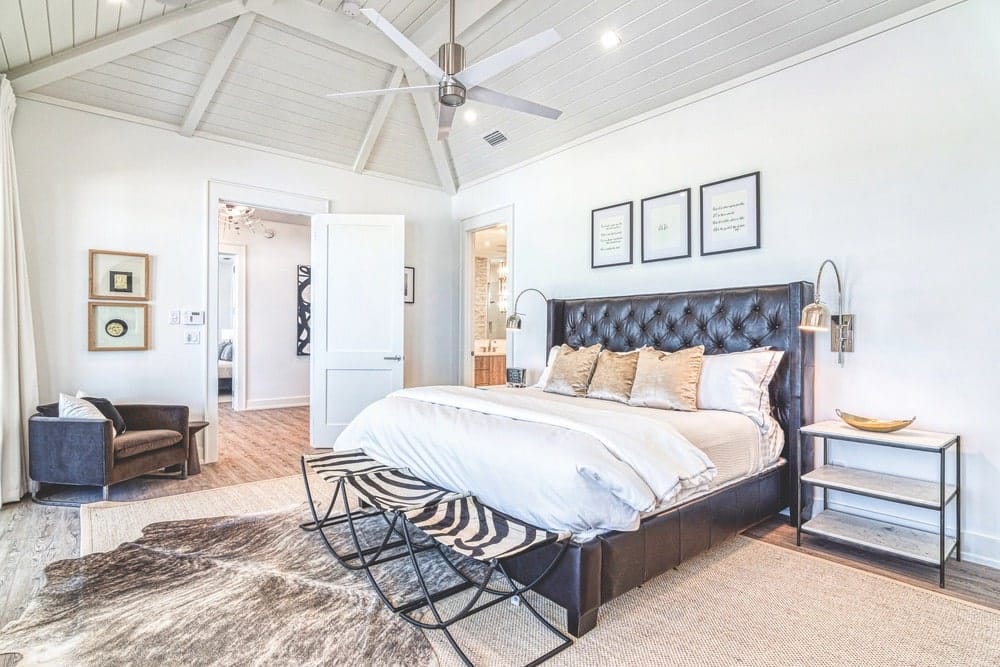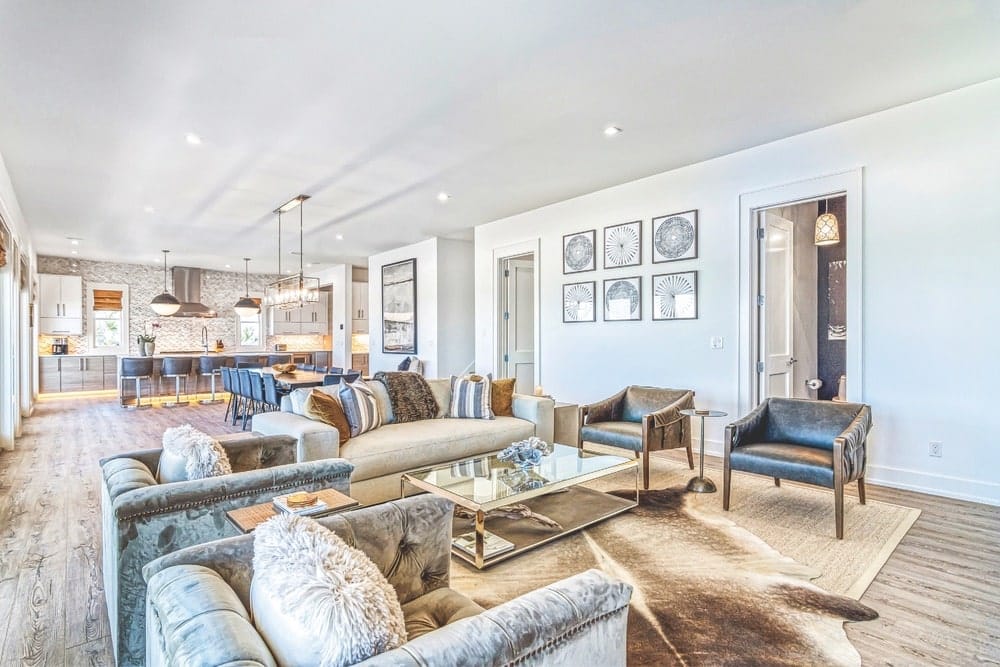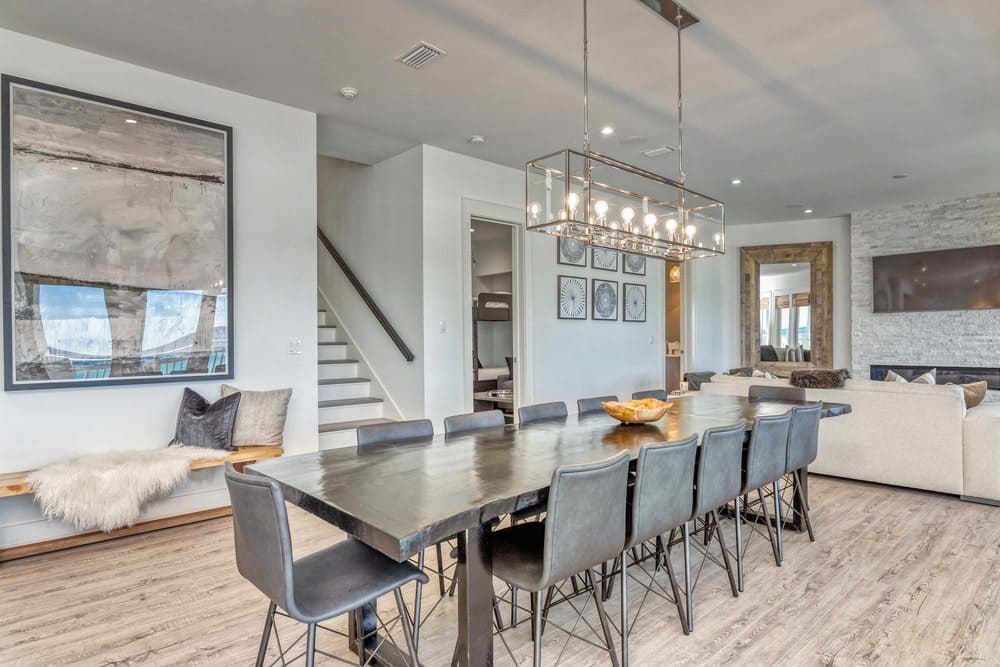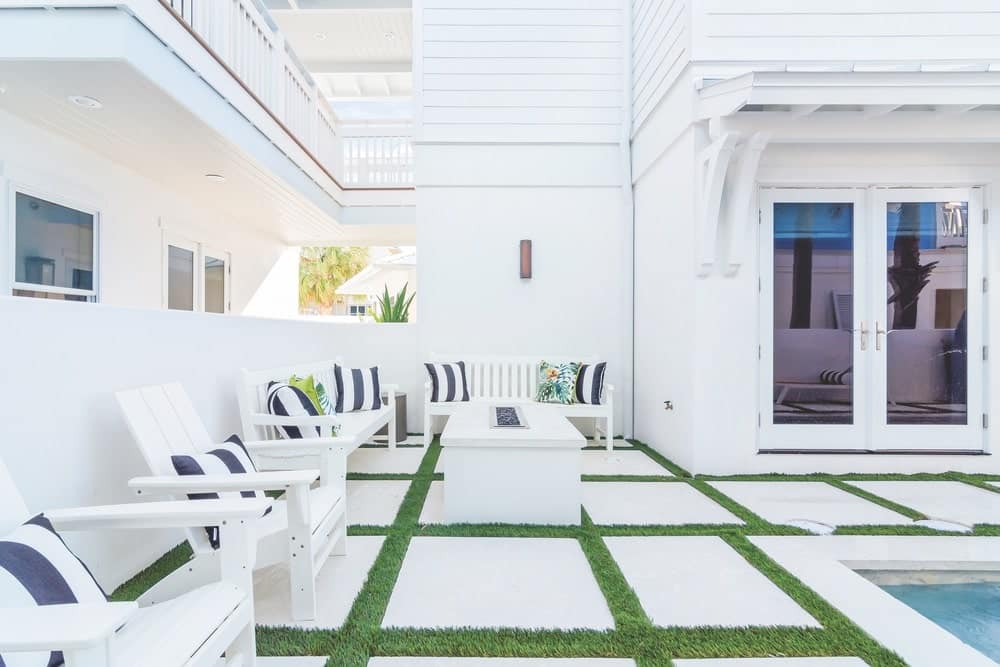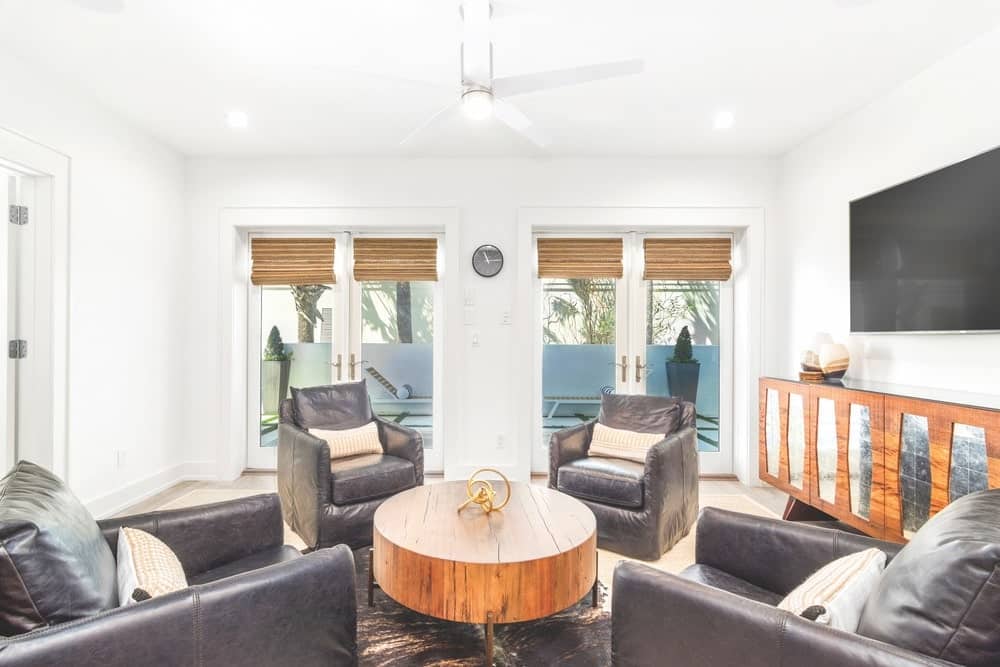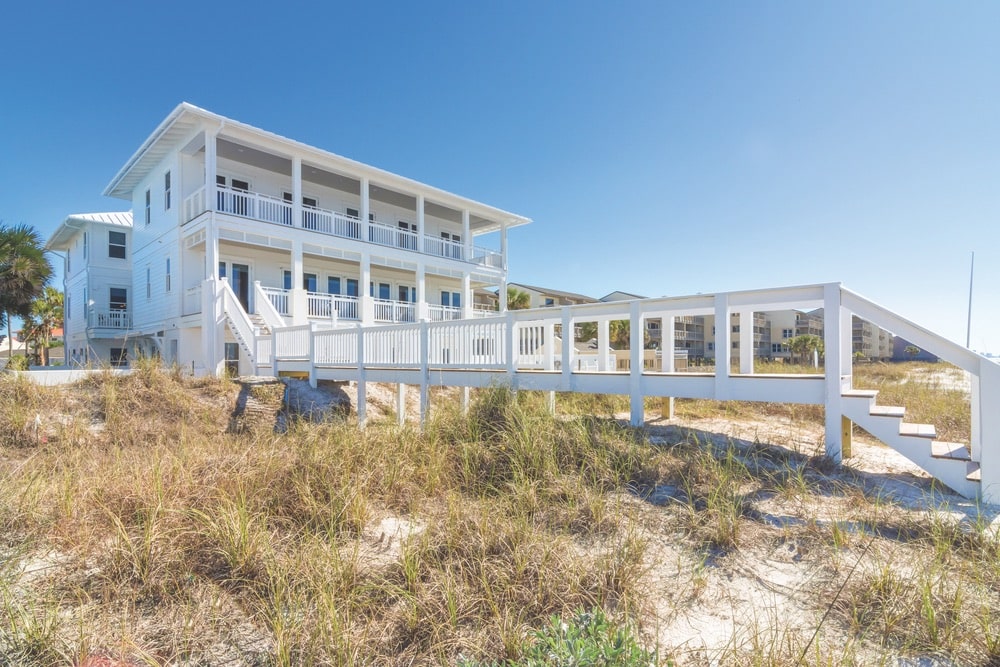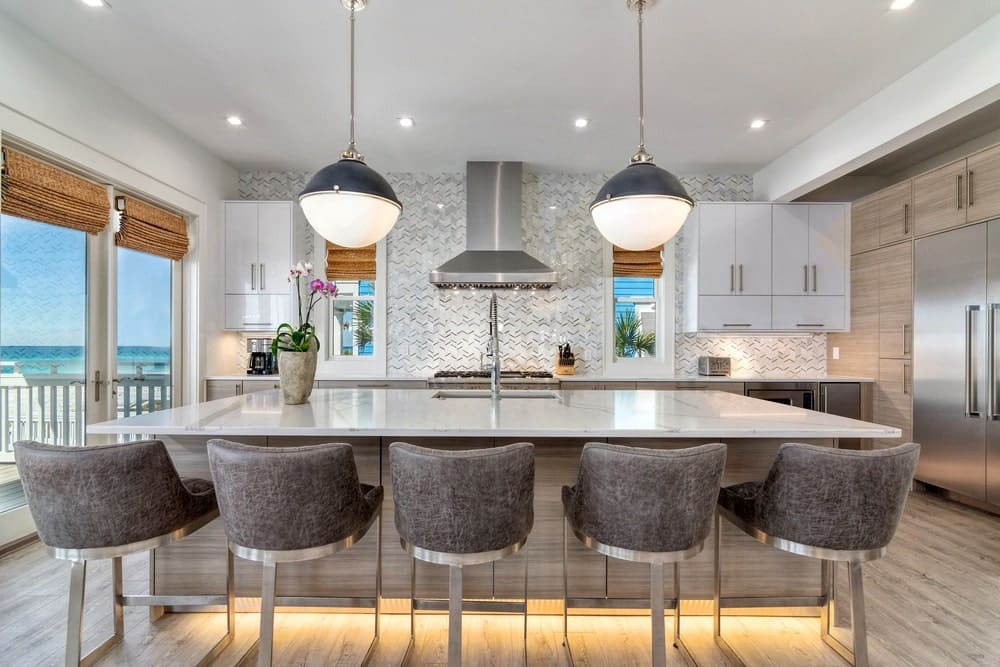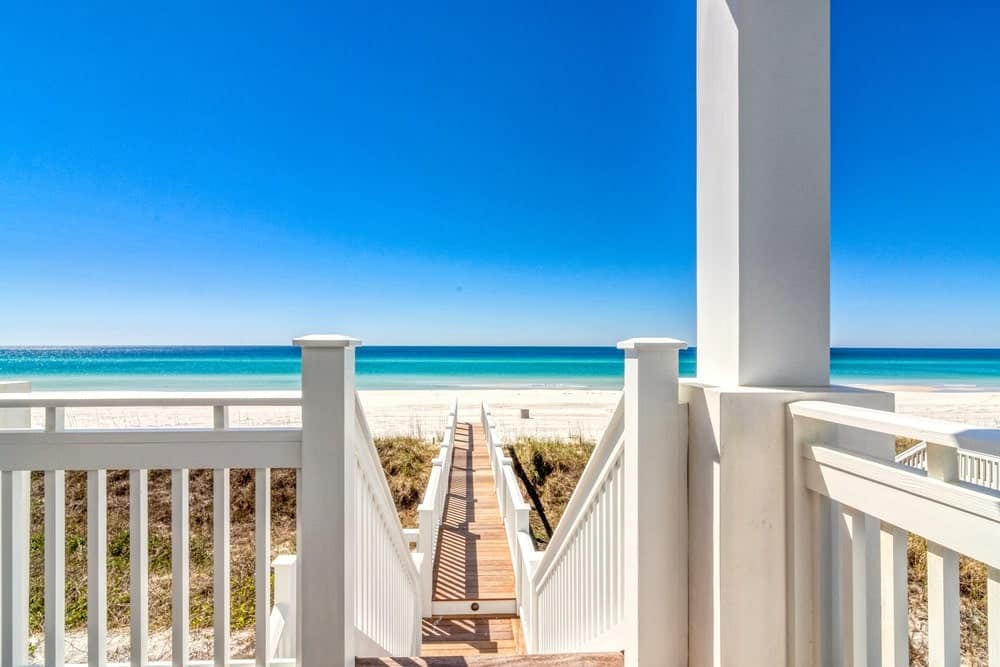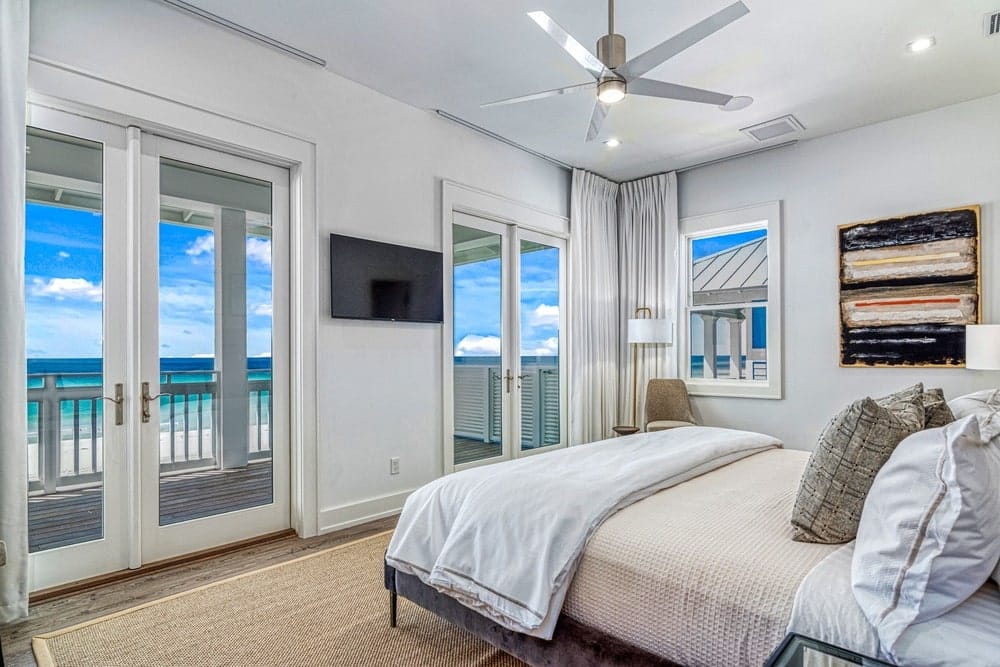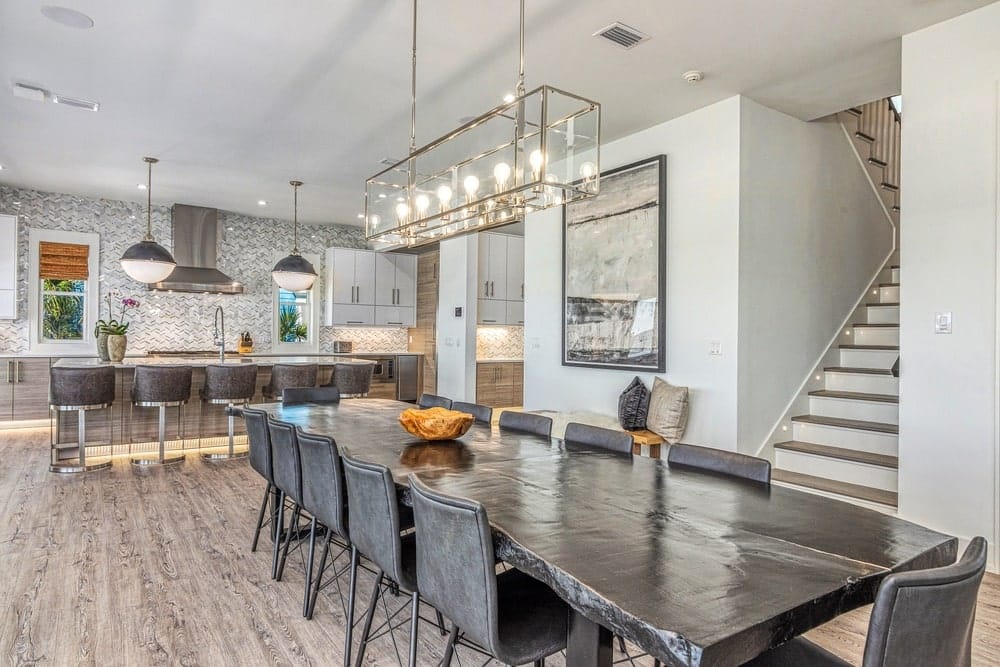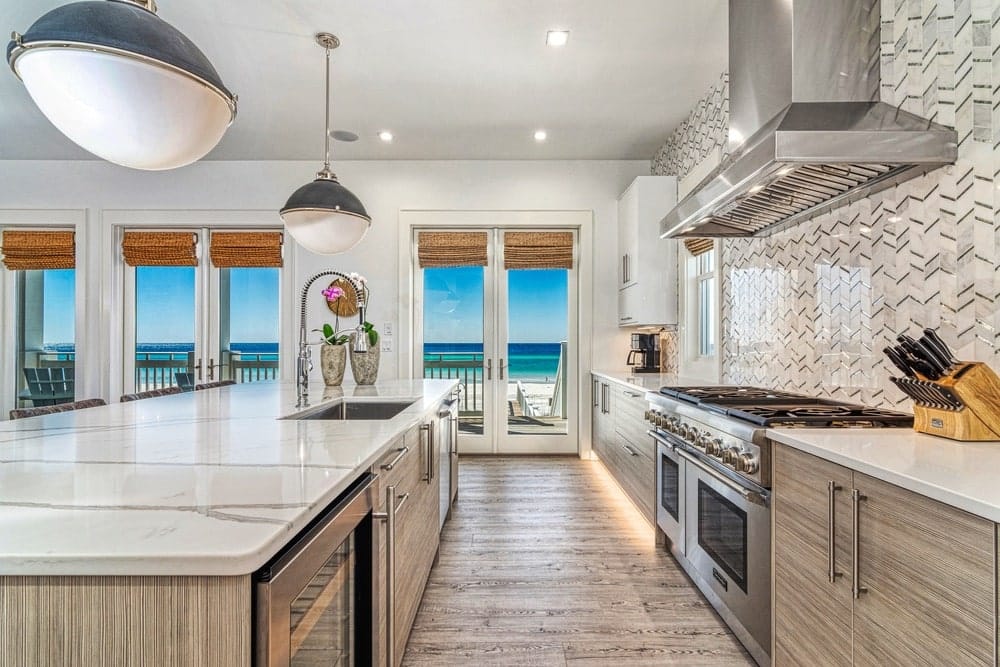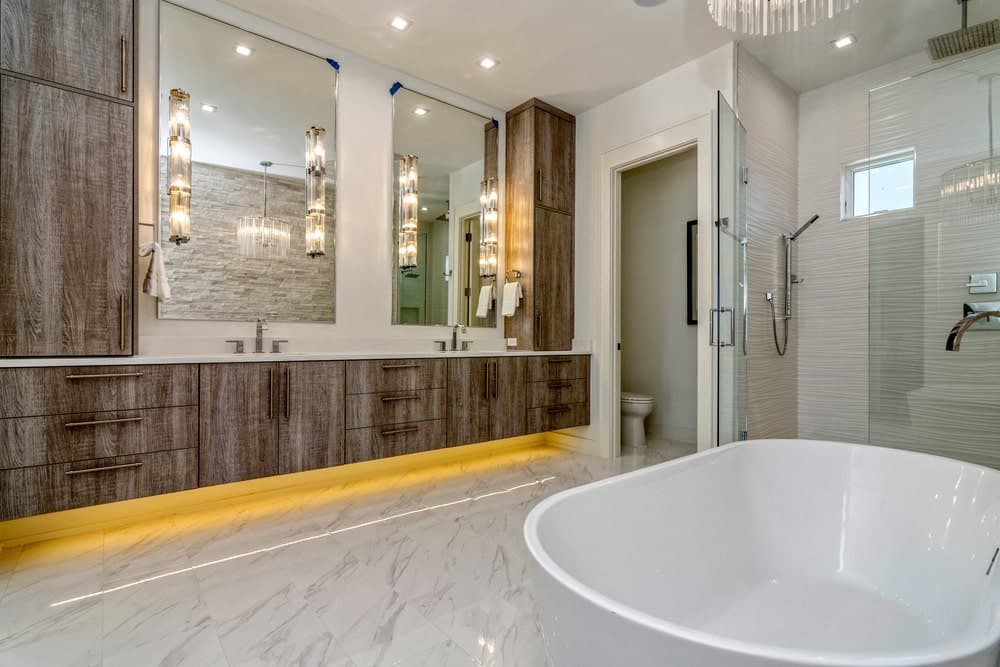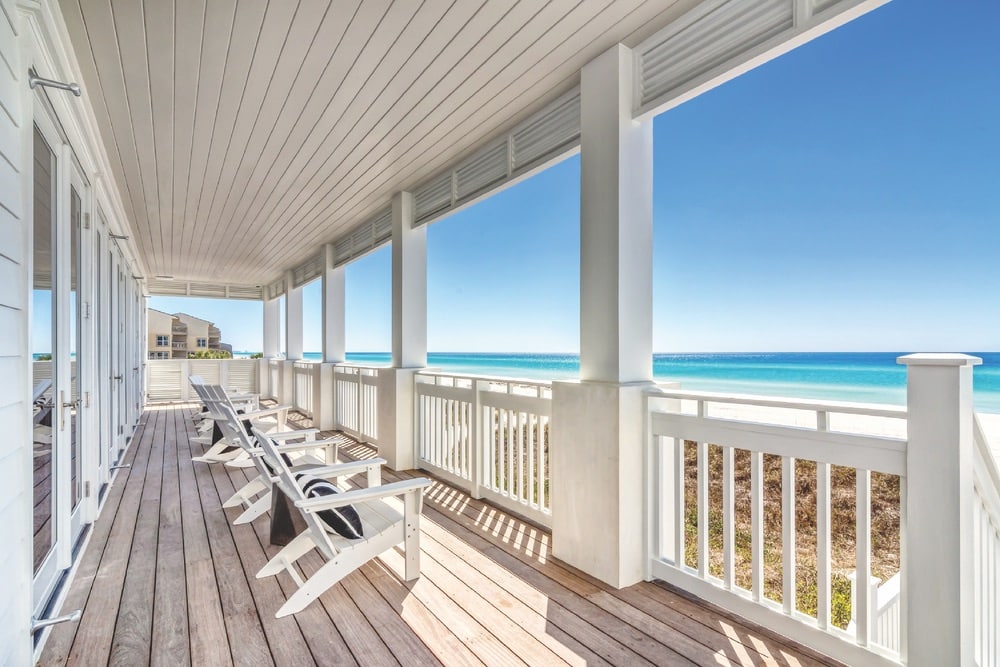 "My wife, Tina, and I both experienced the area growing up," he recalls. "I would always drive to Destin. When I started looking at locations for a vacation home, thanks to increased traffic on Highway 98, I stopped at 30-A instead." Scenic Highway 30-A is a unique stretch of about eighteen miles along the coast and home to several beach communities with distinct architecture and personalities. Neighboring Carillon Beach, a resort community just east of Rosemary Beach, has been referred to as the Gulf Coast's best-kept secret. It offers its own Caribbean-meets-the-South feeling. "I got to Carillon, drove through the front gate, and saw what seemed like thirty-five kids on bikes, riding along the street and having fun, and adults were enjoying the breeze from front porches." The idyllic scene drew Battaglia in immediately, and he knew he'd found the perfect place for his beach house. "The beach was so clear, too—no crowds. I like the space you get in Carillon. It's a calm, gated community, but it has the convenience of being close to everything in Panama City Beach and on 30-A."
He found a beachfront lot for sale and worked on plans with a few different architects before finding the right fit with Anthony Vallée of McWhorter Vallée Design and the team at Coastal Building and Restoration. Between filming sessions, Battaglia oversaw the construction over the course of about fourteen months. The home, which is a whopping 6,096 square feet with eight bedrooms, seven bathrooms, and three half baths, is ideally situated within the gated community overlooking the Gulf of Mexico. Carillon's many amenities include five community pools (including one heated and one adults only), two tennis courts, a twelve-acre lake, round-the-clock security, shopping, dining, and more.
"The beach was so clear, too—no crowds. I like the space you get in Carillon. It's a calm, gated community, but it has the convenience of being close to everything in Panama City Beach and on 30-A."
"We wanted plenty of space and a private pool, and we got it," Battaglia says, adding that he and Tina intended to create a getaway that would be suited for large groups of family and friends, and, eventually, a place to live during retirement. They worked closely with the architecture and construction teams on every aspect. "The creative side of seeing it come together, from lines on paper to the framing and getting the roof and drywall installed to adding all the appliances, tile, and finishing touches—it was fun to have that flexibility and being able to get creative with some things."
Tina headed up the interior design with a friend of hers from high school in South Carolina, Angie Falls of Angie Falls Design in Greenville. They also worked with Jennifer Lyons James of James Design Company to source furniture, lighting, and artwork. Modern decor and furnishings accent the luxurious amenities, such as quartz countertops, custom Italian cabinetry, and a one-of-a-kind raw quartz fireplace on the second floor. The home, nicknamed Beauty and the Beach, enjoys over 350 feet of private beach frontage along with expansive covered decks with sweeping views. It also has a connected carriage house, nicknamed Sip & Sea, with a private patio, coffee bar, full kitchen, and more.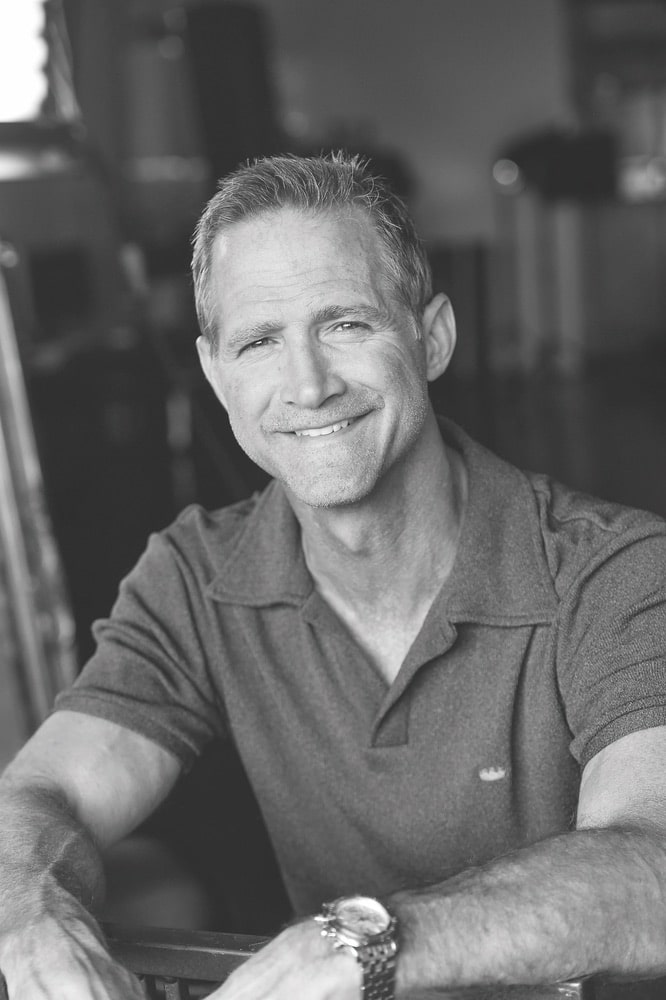 While Beauty and the Beach is currently for sale, Battaglia says his and Tina's plan to eventually retire to the 30-A area is still firmly in place. They are looking forward to the release of Paradise Lost this year; meanwhile, Battaglia is developing four subdivisions in Greenville, South Carolina, and has a home in California to sell. He admits that living and working in California presents more real estate challenges than Florida—plus, he's feeling a tinge of homesickness for the Gulf Coast.
"We grew up in the South, and when we visit 30-A and stay in Carillon, we feel like we're home," he says. "Hearing the accents and eating the food, finding sweet tea in the restaurants—we just love it down there."
— V —
---
Interested parties can experience the magic firsthand because the Battaglias' gorgeous Carillon Beach home at 517 Beachside Gardens is for sale through Engel & Völkers 30A Beaches real estate. Contact realtor Beau Blankenship at (405) 623-5227 or visit 30AFineLiving.com to learn more or schedule a viewing. If you'd like to rent the house prior to its sale, contact Cottage Rental Agency at (855) 882-0283 and ask for Beauty and the Beach.
ARTICLE CATEGORIES