E. F. San Juan Celebrates 45 Years
By Jordan Staggs | Photography by Layne Lillie
"You build something, and you want it to be something that continues past you," says Ed San Juan, the founder and CEO of E. F. San Juan Inc. in Youngstown, Florida. The custom moulding, millwork, and cabinetry company is responsible for some of the most beautiful details, both inside and out, on fine homes throughout the Florida Gulf Coast and beyond. Celebrating its forty-fifth anniversary this year, E. F. San Juan has certainly grown into a thriving legacy business, with Ed and his son, Edward, still at the helm.
Although the firm started in 1976 as a facility for processing lumber, it looks much different today. State-of-the-art CNC routers and other equipment ensure that the dedicated team of woodworking professionals at E. F. San Juan can produce the most intricate mouldings, the strongest and most beautiful doors and gates, eye-catching wooden screens, railings, and other parts that can transform a house into a one-of-a-kind luxury oasis.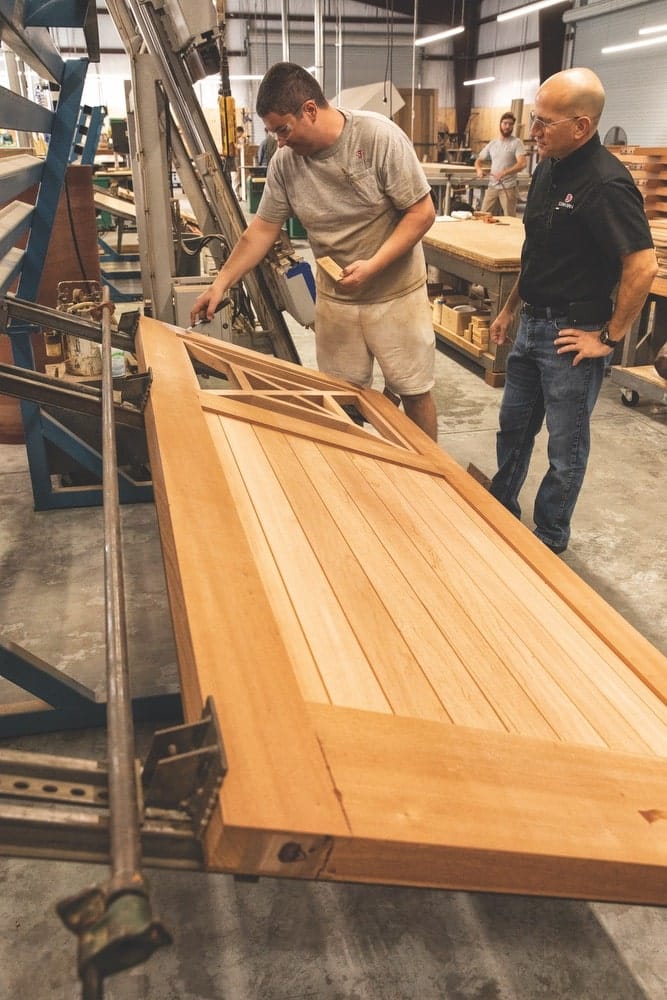 The legacy that Ed began, following in his own father's footsteps, now includes two more generations of San Juans and a large and talented team who are like family. "Building this business with my father has been a dream for me," says Edward, "and having my wife, Mary Kathryn, our son Eddie, and our daughter Lydia working at the company is the icing on the cake. Our youngest, Mario, is also working with us this summer, producing training videos. They all grew up helping sweep floors and run errands; it's truly a family business in every sense, and I couldn't ask for more."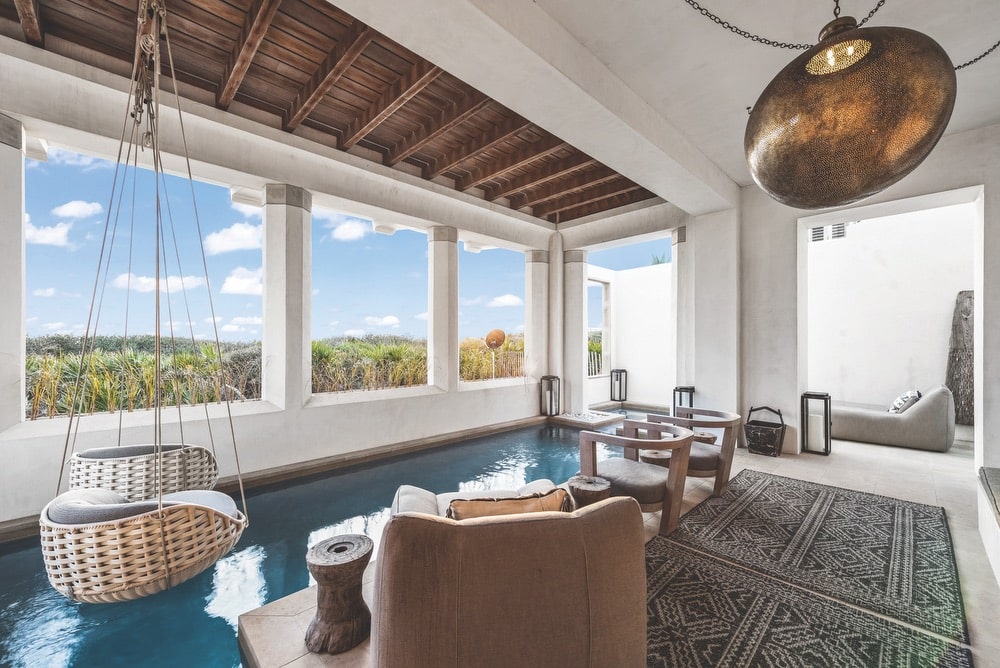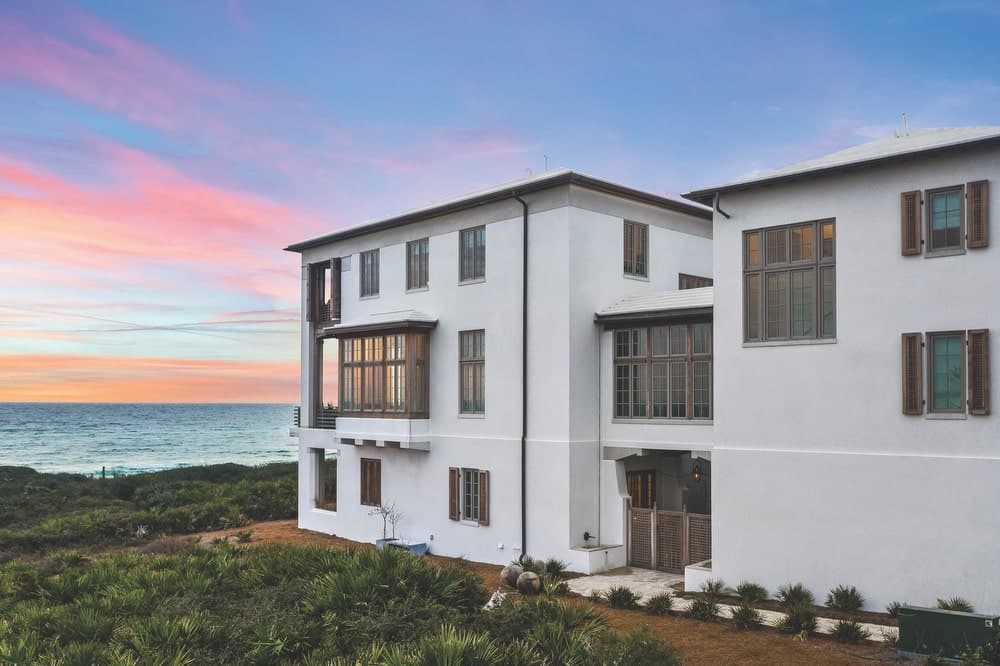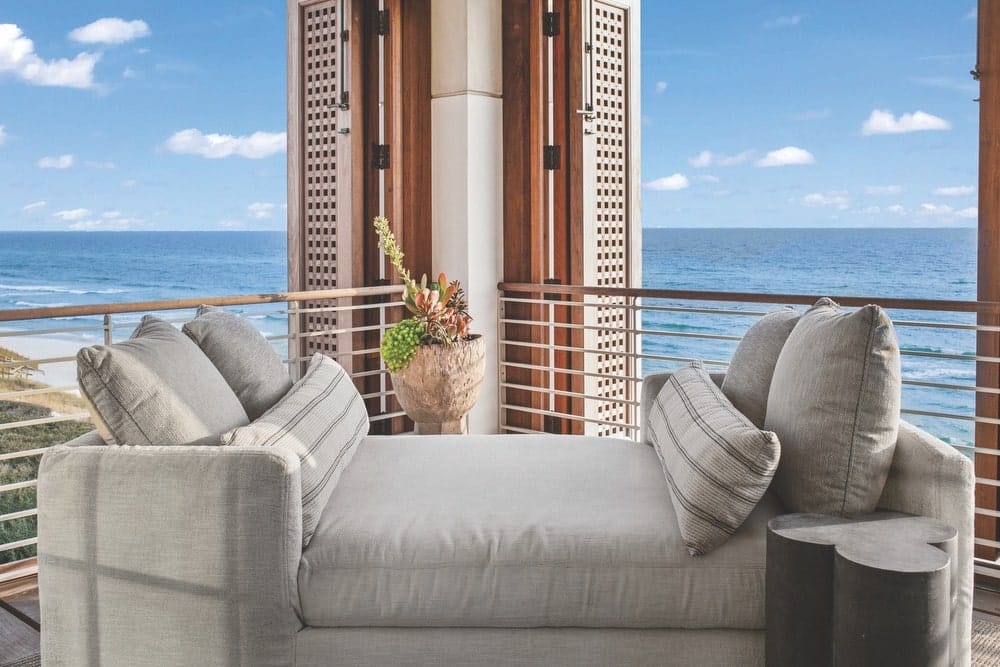 Looking back at the past forty-five years of creating dream homes has been a chance to reflect on all the ups and downs, growth, and evolution of the company. The team celebrated with the release of its short documentary film, E. F. San Juan: Documenting a Family Legacy, earlier this year. It can be found on EFSanJuan.com and the firm's social media accounts.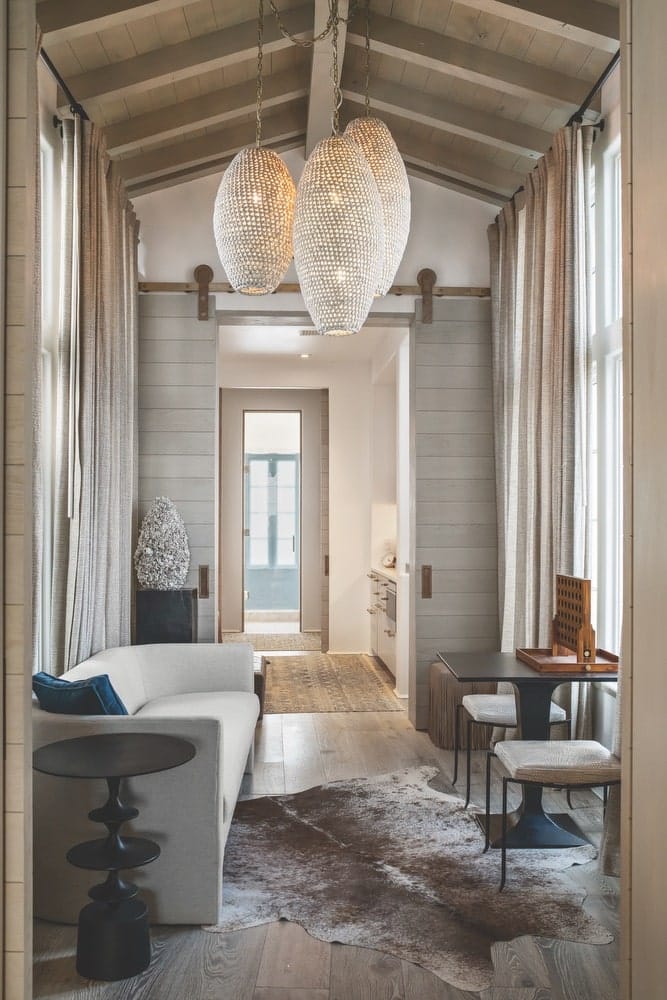 E. F. San Juan's work is prominent in the affluent New Urbanism communities along Florida's Scenic Highway 30-A, including Alys Beach, Seaside, and Rosemary Beach. In fact, if you have ever seen or snapped a photo of the iconic, bright-white Chapel at Seaside, you've already appreciated their handiwork. The team's project locations span across the US, including new-build custom residences, historic restorations, commercial spaces, and more. Each E. F. San Juan door, gate, window, and cabinet is crafted with the utmost care and respect for the materials used and the homeowner who will ultimately see and interact with it daily.
"It's an honor to be just a small part of so many lives through the work that goes into their homes," says Mary Kathryn, who serves as comptroller at E. F. San Juan.
"Seeing it all come together, watching our children and our team grow, learn, and discover what they're best at—it's what we love."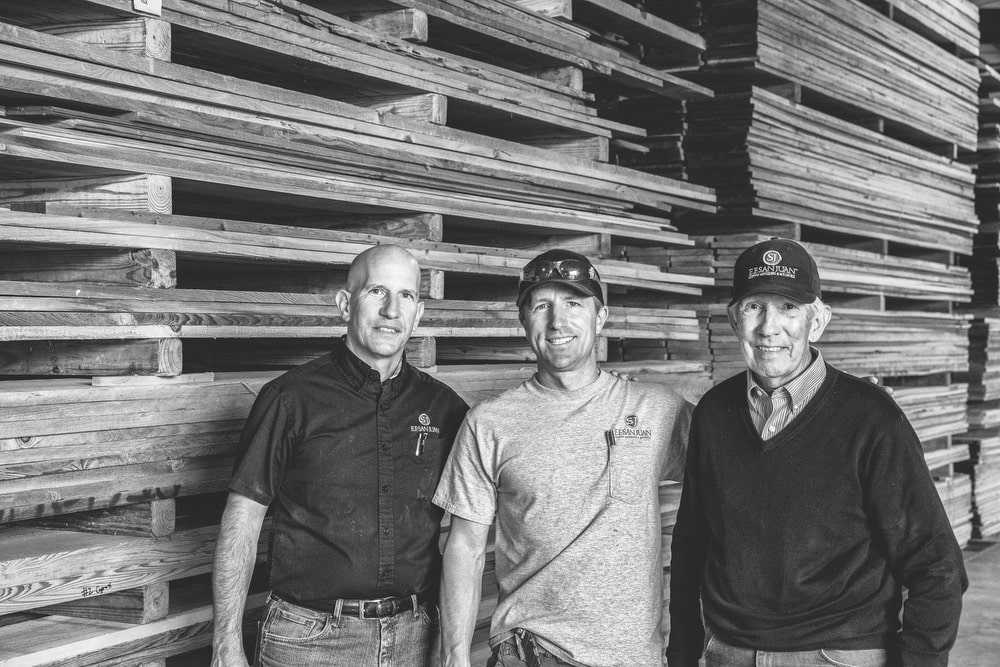 With the expansion of its custom cabinetry division and a plan for growth throughout other parts of the country, E. F. San Juan's expectations for the future are far from low. "We always want to keep moving forward and keep evolving, to better provide for our team and the clients we serve," says Edward. "That's the goal, no matter what comes our way. This company has overcome so much over the past forty-five years to get to where we are today. It has been a great journey thus far, and we have really just begun. With the light of inspiration my father has provided, our future looks quite bright to me."
— V —
---
Visit EFSanJuan.com to learn more.
ARTICLE CATEGORIES