Marisol Gullo Has a New Point of View
By Lisa Marie Burwell | Photography by Romona Robbins
A private sneak-peek tour in late May of artisan, designer, and entrepreneur Marisol Gullo's new seven-thousand-square-foot residence was a treat for the senses. The home, located in the stunning private community of Churchill Oaks in Santa Rosa Beach, Florida, was still months away from being finished. Still, it was apparent even then that it would be something special and out of the ordinary. Marisol greeted us at the front door, dressed in paint-covered jeans, a sweater, and a chic beret with oversized black glasses, looking every bit the couture interior designer. As we were scouting her home for the cover and feature photo shoot for this issue, she was calm amid workers buzzing around us as they hurriedly went about their business; they would excuse themselves as they politely interrupted us to ask Marisol a few questions about the job site. Her composure and unfettered approach made this all look like a dance of organized chaos, and it was beautiful to watch.
At that time, Marisol was a few weeks from getting the furniture and design part of the home's journey underway. She could already clearly see it all in her head, exactly how it would look and the story it would tell. The completed house is a creation of her own making from the ground up, from digging the foundation to building and then curating every aspect. It's a home with a point of view—her view. She and her husband, Tony, crafted and built this spectacular private oasis while working with Savoie Architects.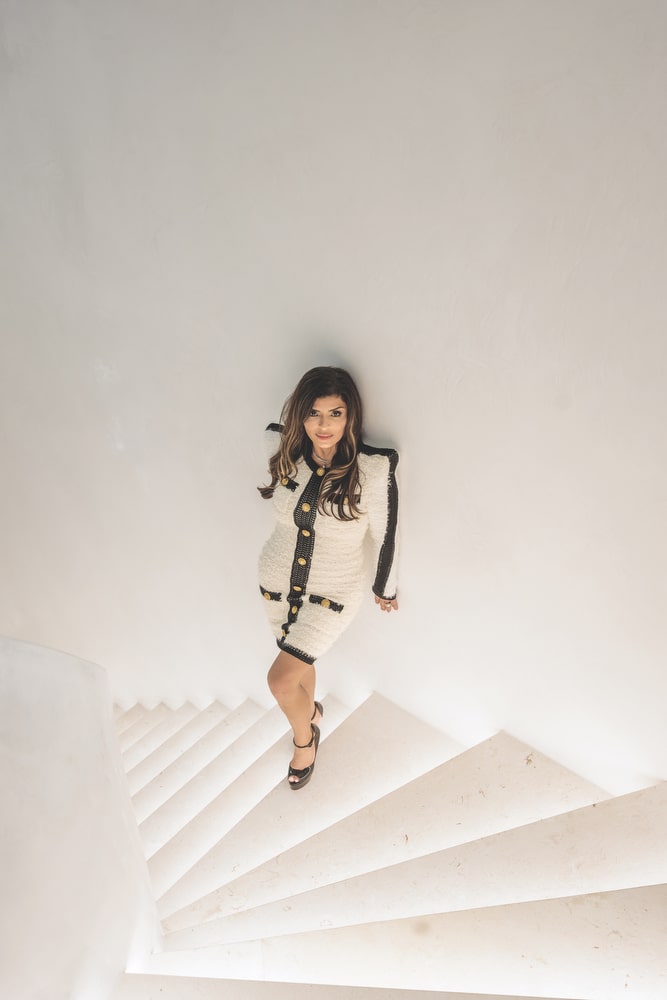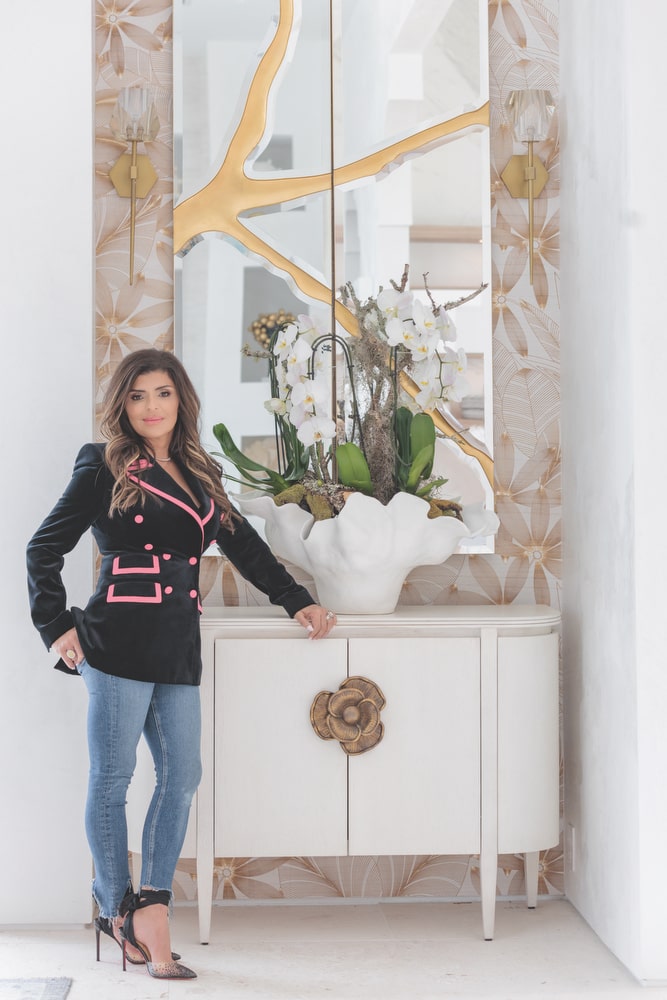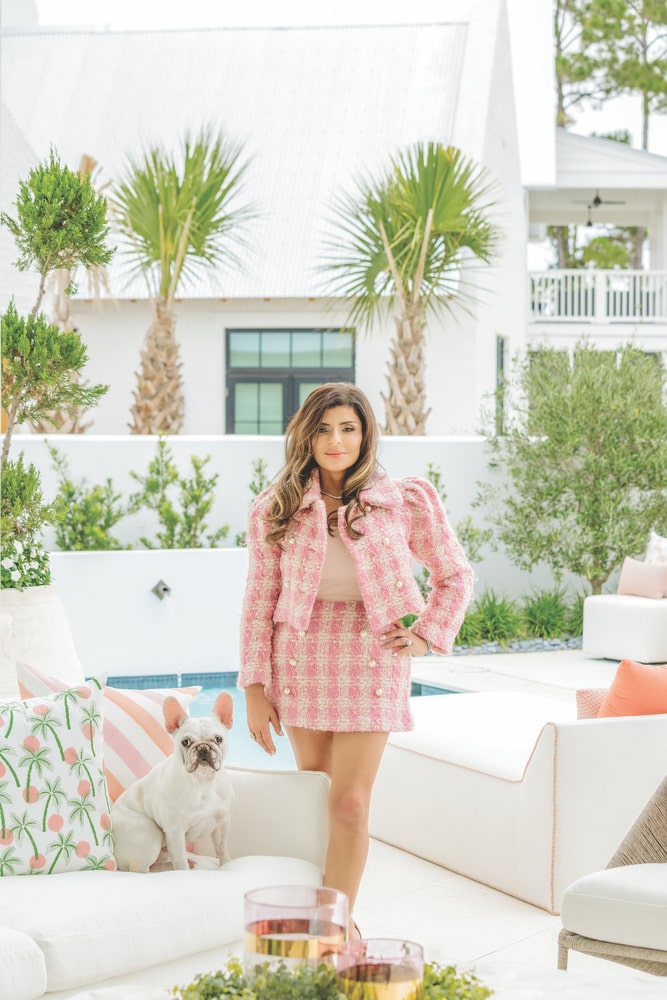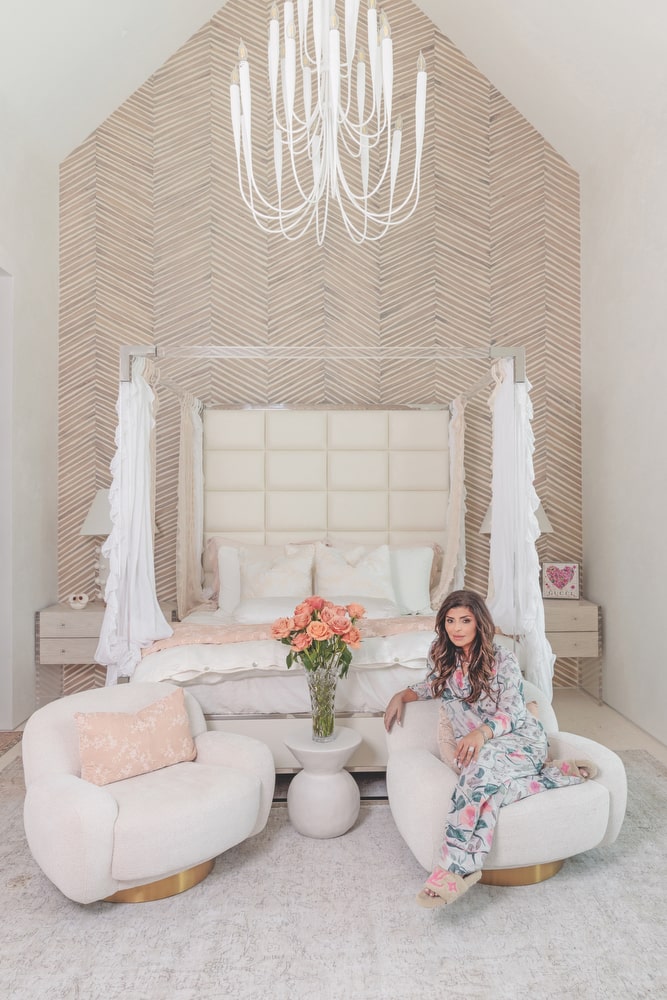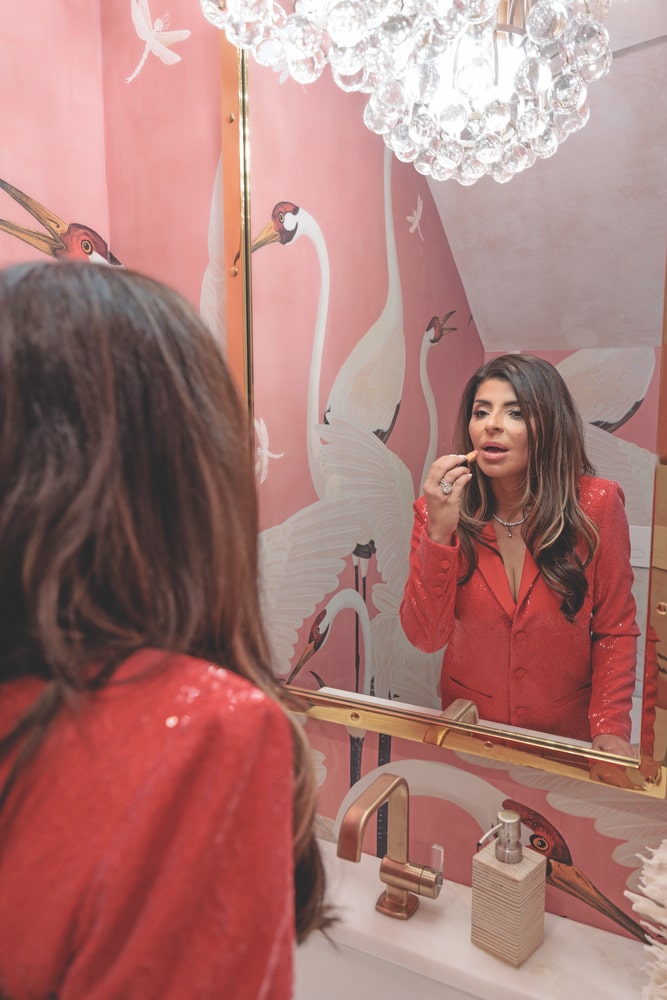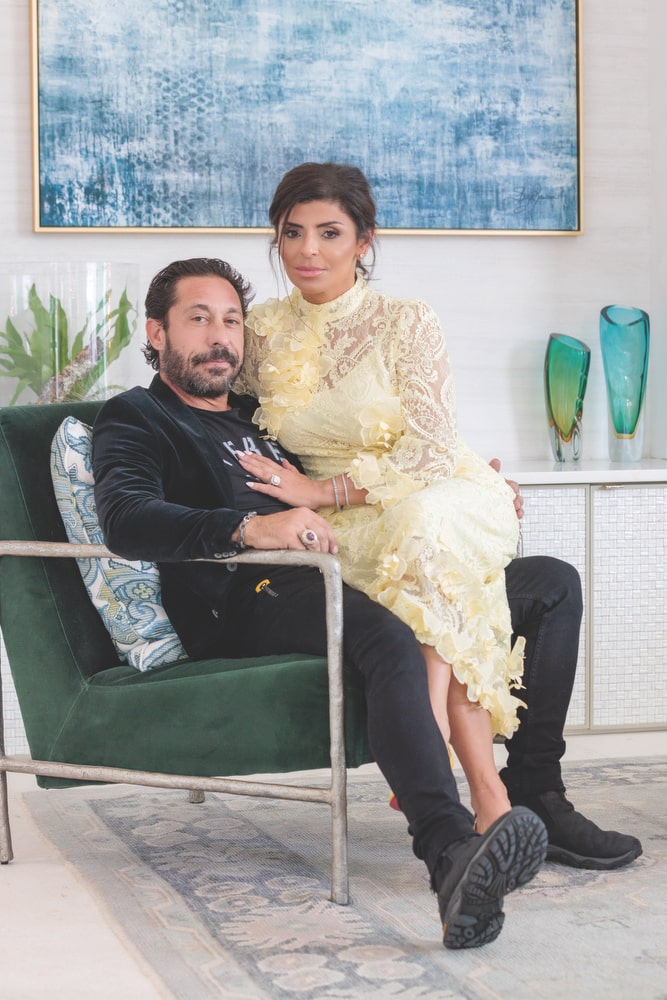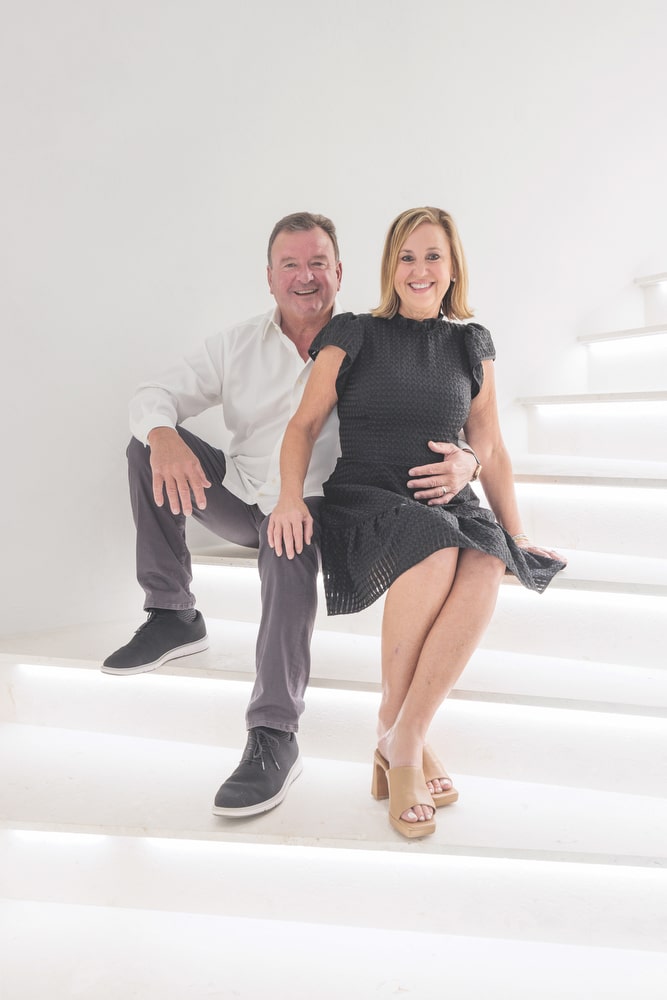 No detail was spared, which is evident upon walking into the house. Multiple unique chandeliers, carefully curated artwork, bespoke furnishings, and high-end accessories grace nearly every room and outdoor space. Almost everything in the home is available at Not Too Shabby, the Gullos' designer furniture and home decor showroom with locations at 30Avenue lifestyle center in Inlet Beach and Highway 98 in Miramar Beach, Florida. There, she helps returning design clients and first-time customers alike find spectacular pieces for their homes or businesses. But while she works with her clients to make their visions come to life, the Churchill Oaks house is all Marisol. It's not often you see a home from someone's point of view, from concept to completion, but we were fortunate to witness that with this beautiful residence. Everything inside it stems from the things Marisol loves, displaying an artisan's heart with exceptional taste.
Beautiful in every way, this artist, designer, and builder has created a one-of-a-kind luxury couture home by employing the most exquisite wallpaper, Venetian plaster throughout, unique fixtures, and doors that scream European luxury, along with expansive ceiling heights that seem to touch the sky. The home is a true showstopper.
Beautiful in every way, this artist, designer, and builder has created a one-of-a-kind luxury couture home by employing the most exquisite wallpaper, Venetian plaster throughout, unique fixtures, and doors that scream European luxury, along with expansive ceiling heights that seem to touch the sky.
Born and raised in Costa Rica, Marisol obtained her law degree at age twenty-one and was working in San José when she met Tony, a Las Vegas native visiting the city with his father. A year later, the couple married and moved to Northwest Florida's Gulf Coast, where they settled in and started a custom cabinetry and construction business. It wasn't easy starting over, but Marisol did not want to go back and repeat law school to get accredited to practice in the States, so she reinvented herself instead.
The couple's company grew swiftly, thanks to the area's boom in population and new homes being built. They didn't expect that Marisol's new passion would also take off. She began working on custom furniture, doing faux finishes, and giving new life to consigned pieces—this was the genesis of Not Too Shabby. The idea for the showroom itself was sort of an accident, born when the duo realized that they had a refined taste for home goods from hosting yard sales at their home—they would sell out each time. It became clear they needed a retail space where they could sell a variety of home decor, furniture, art, and Marisol's custom pieces, such as the gorgeous driftwood table she designed and finished, which is now a focal piece in their new home and was featured in the book HOME—Inspirations for Home and Life by VIE.
Sophisticated and chic, Marisol says she fell in love with the area's fine homes when she owned a cleaning business and always ensured she was doing the best job. She says she wanted to be better than anyone else, and it showed as she quickly grew her business to thirty employees. Marisol has a tenacious drive to reach her destiny and has all the makings of a success story in any endeavor she takes on, because she never gives up. Back then, she hadn't known she was a gifted artist, but she started making some unique paintings that would sell out in the store, so she kept going and gained a reputation, even winning South Walton Artist of the Year in 2017.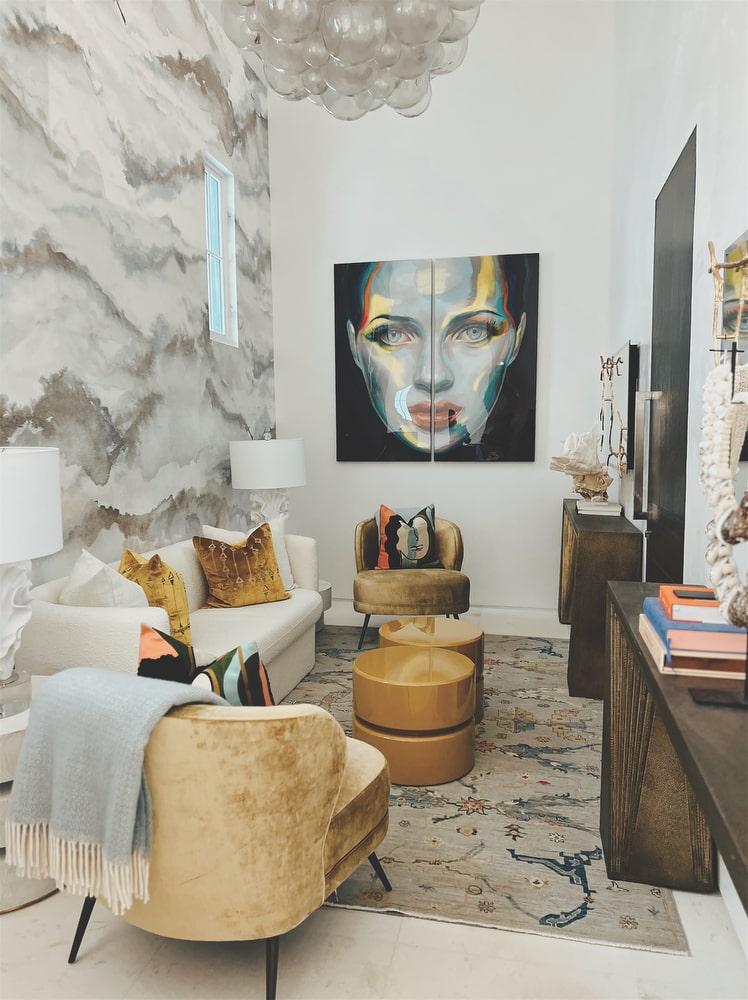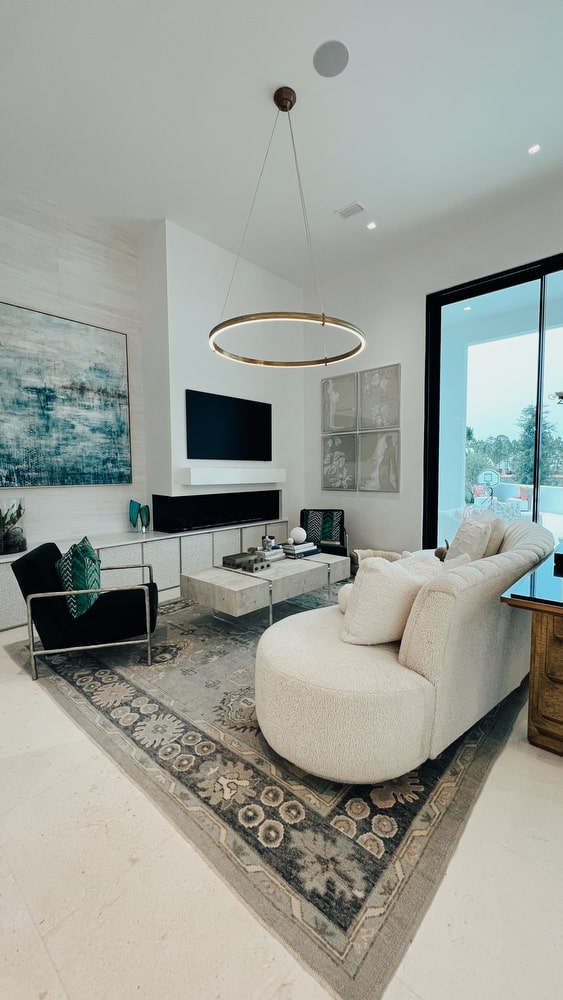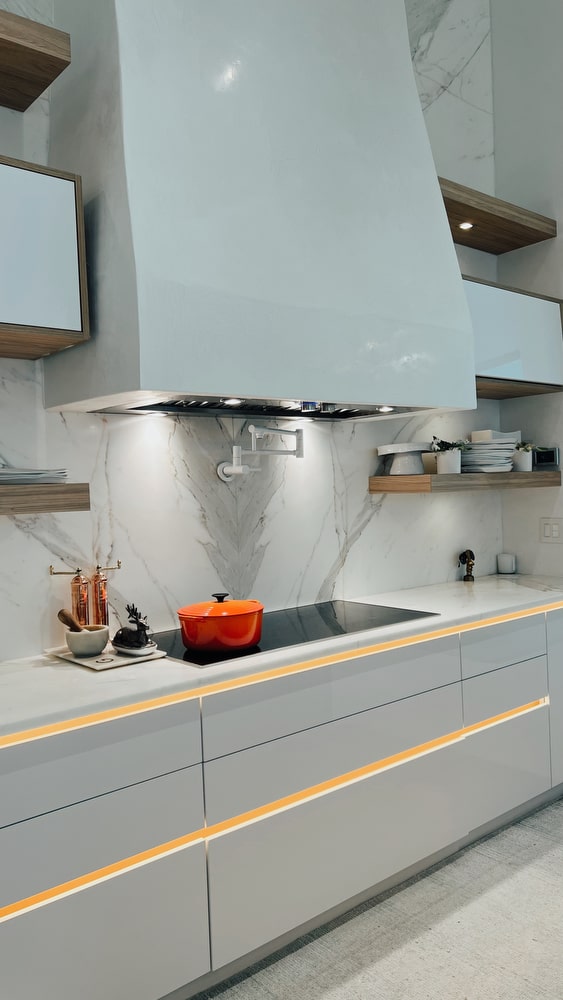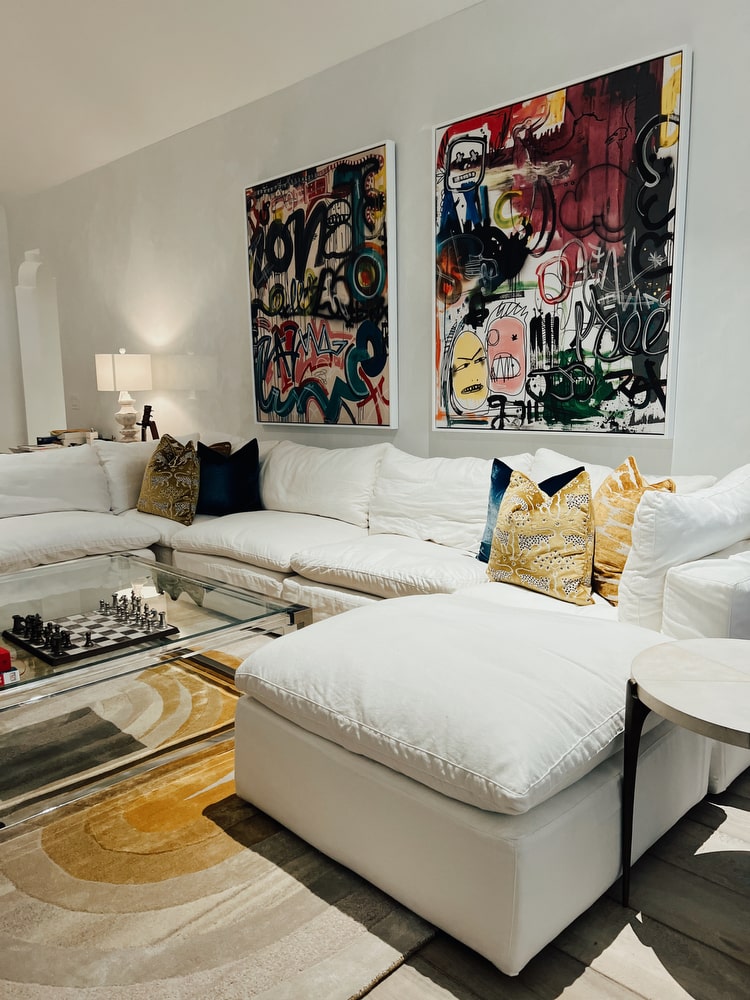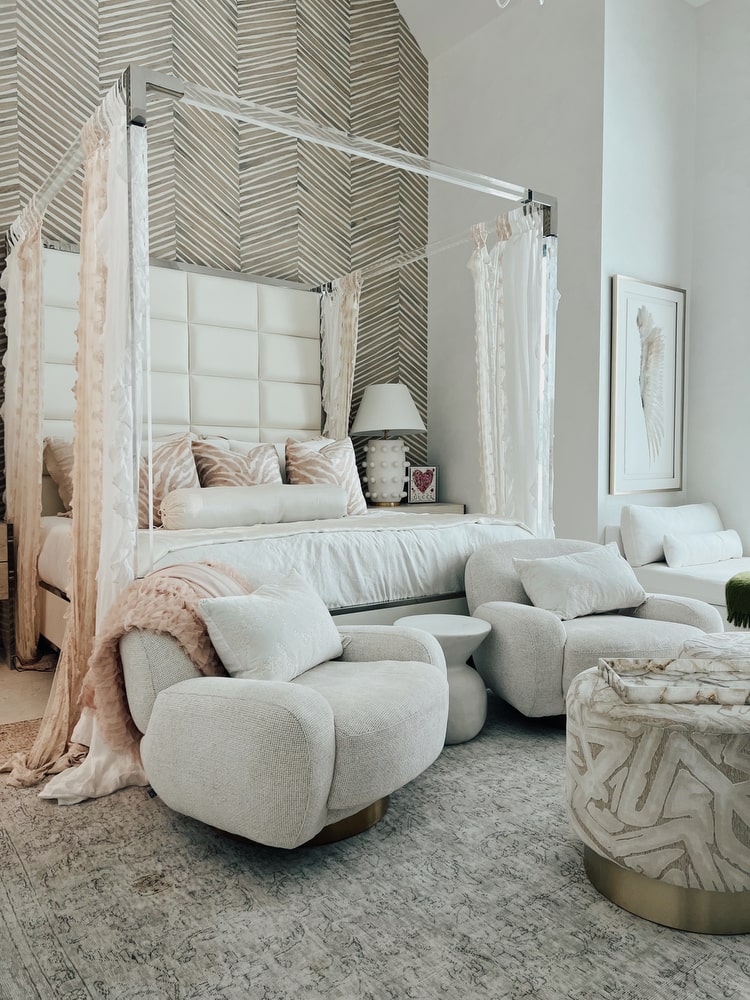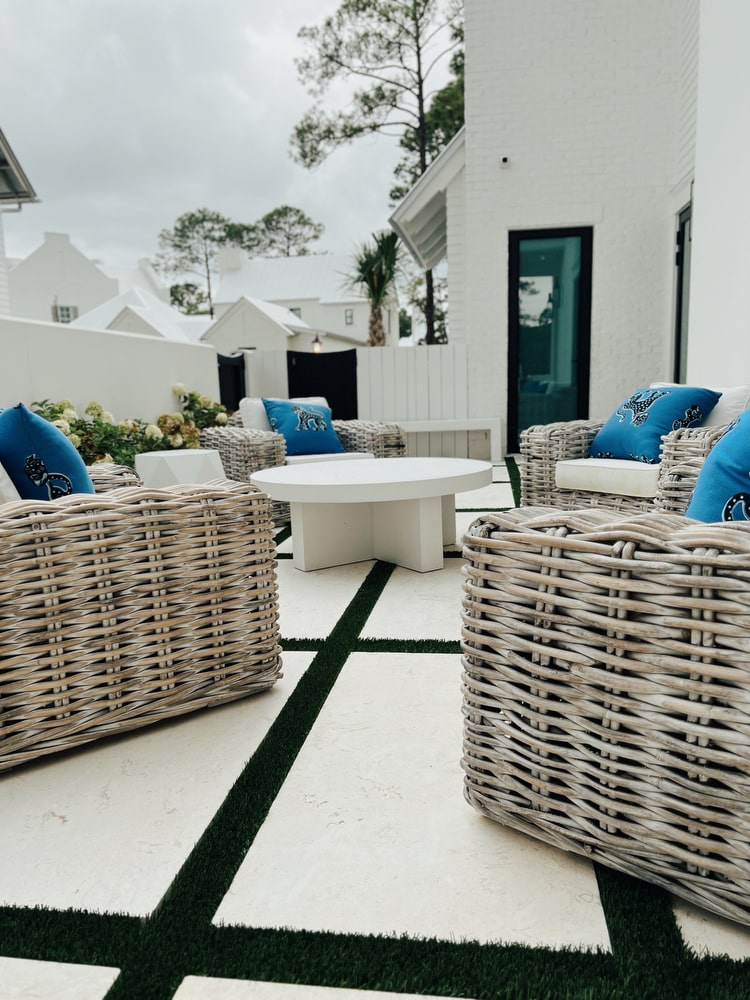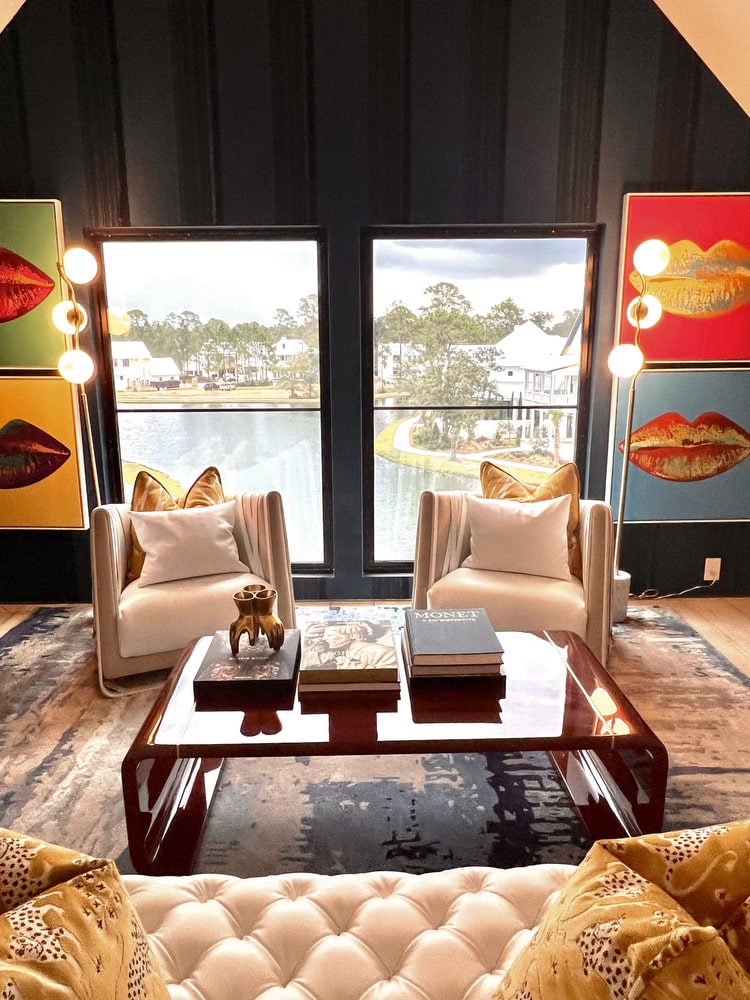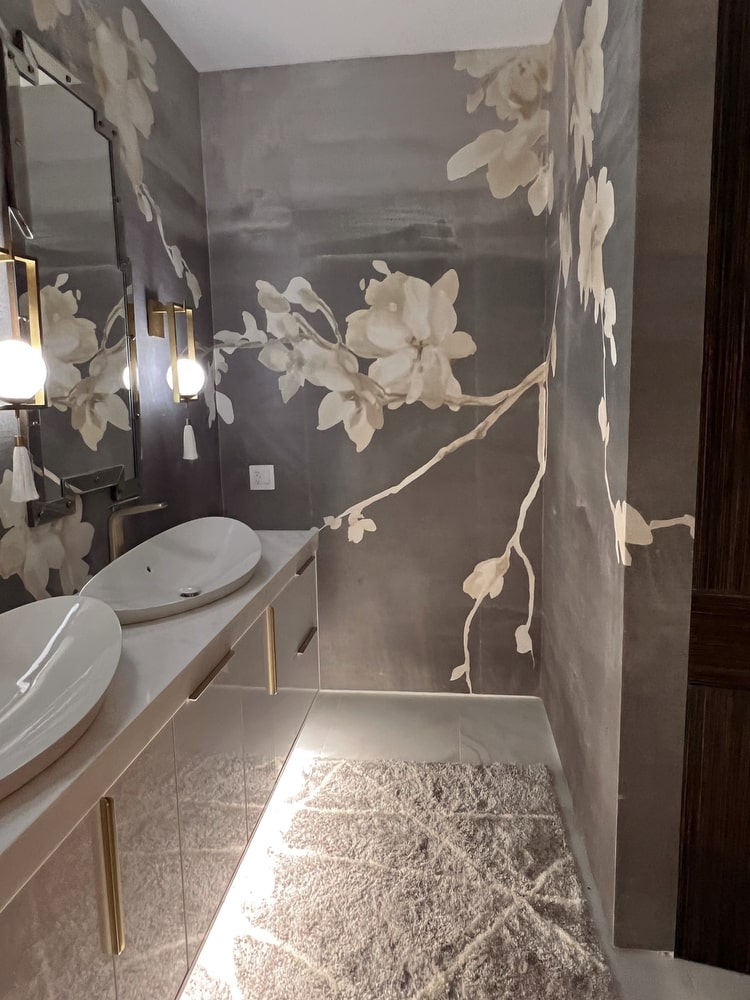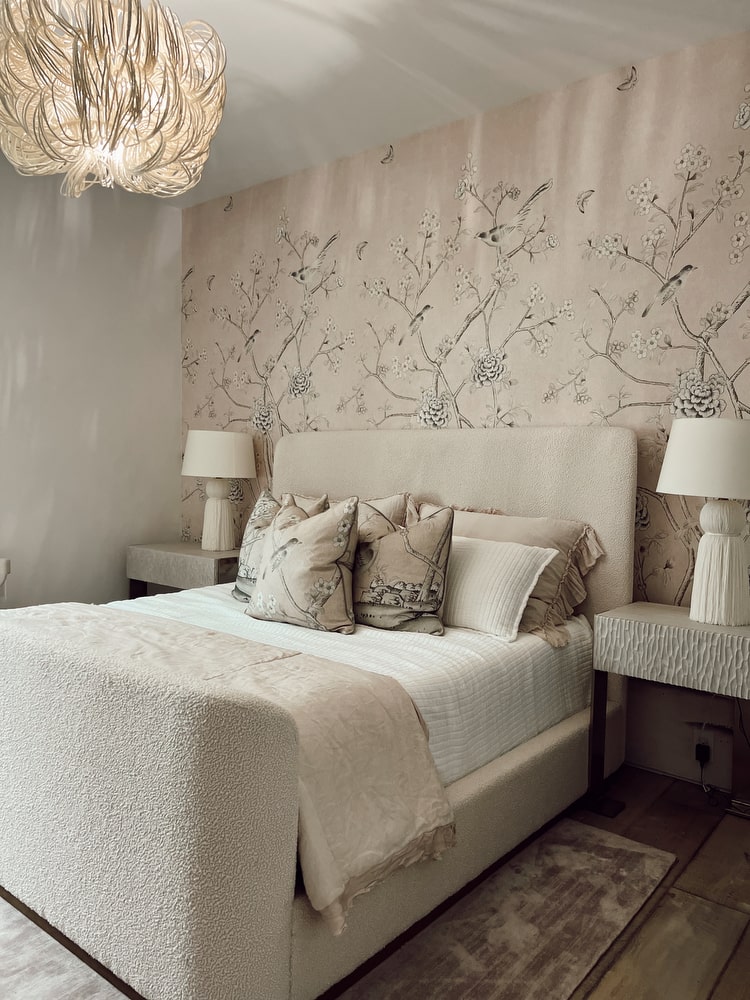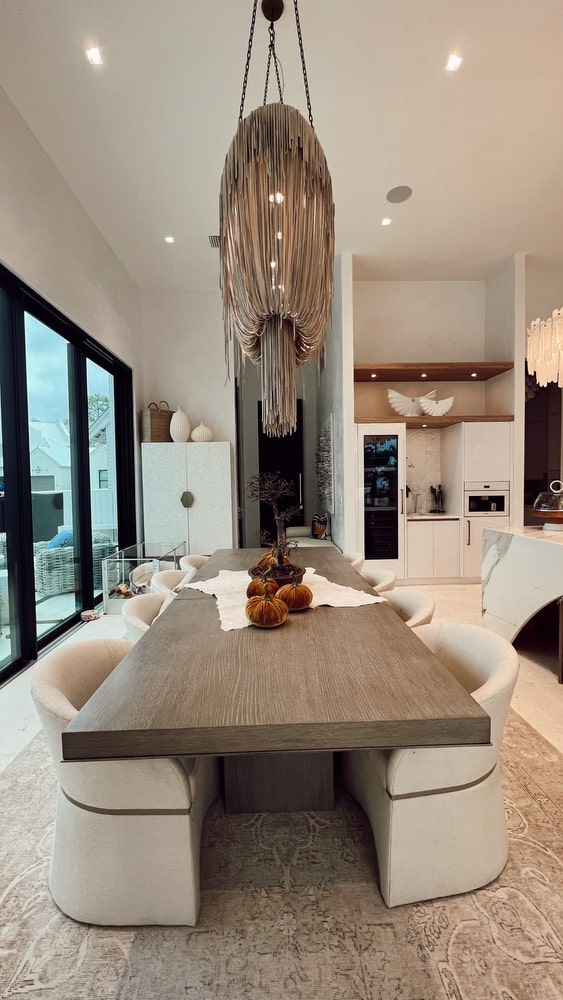 Marisol matter-of-factly says, "I am a very determined person, and I keep going until I reach the next place that I've dreamed of going to."
This virtue, coupled with movie-star good looks and a wardrobe that would give any celebrity a run for their money, makes the designer somewhat of a paradox. She's lovely and approachable and can be intimidating at the same time, as she truly is a force to be reckoned with. Her determination and charisma led to the new evolution of Not Too Shabby, whose fitting motto is "Your Home. Your Life." Influenced by her experience helping clients customize their homes, the next level of Marisol's journey includes opening a new luxury design-build firm with a new name to be announced soon.
She and Tony, their son, Joshua, and French bulldog, Piper, will meanwhile be enjoying their lovely home outfitted for their beauty-inspired lifestyle. We are thrilled they so graciously shared it with us on these pages. Cheers to a well-designed life!
— V —
---
Visit NotTooShabbyByMarisolGullo.com to learn more, shop, or contact the designer, follow on Instagram @nottooshabbybymarisolgullo, and be sure to check out Marisol's interview coming to VIE Speaks: Conversations with Heart & Soul podcast, hosted by Lisa Marie Burwell, on November 7, 2023. Visit VIEmagazine.com/vie-speaks-conversations-with-heart-soul-podcast to see all episodes, or listen on your favorite podcast platform!
ARTICLE CATEGORIES