By Kelsey Ogletree | 
Photography by Andrew Cebulka
Ali Patton of Mama Mitchell's Pound Cake is carrying on her Southern grandmother's legacy, one stick of butter at a time.
Speckled white linoleum floors. An antique wooden table with claw feet. A little corner of countertop, white laminate, always dusted with flour and with a withered cookbook spread open on it. Fuzzy little kittens you'd have to watch out for coming through the door from outside. Ali Patton can still see the tiny shotgun kitchen that belonged to her grandmother, Mama Mitchell, in her humble home in Hueytown, Alabama, about twenty minutes from Birmingham, where Patton grew up. Patton's family headed there every week after church for a Sunday roast. She recalls racing her brother down the driveway on two wheels, zooming past the old chicken coop, the house, Mama Mitchell's beloved fig tree, and the mulberry bush. "To this day, those smells—they bring back the memories," says Patton. They never left Mama Mitchell's without something in their hands, usually that she'd made. That was often a piece of vanilla pound cake, made from a century-old recipe that's been passed down for five generations.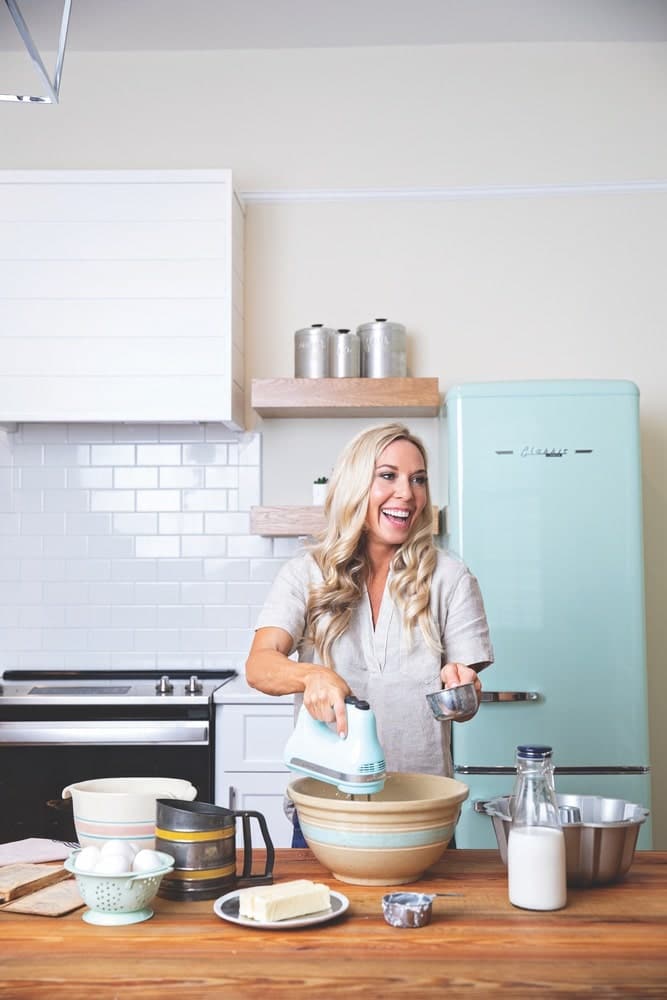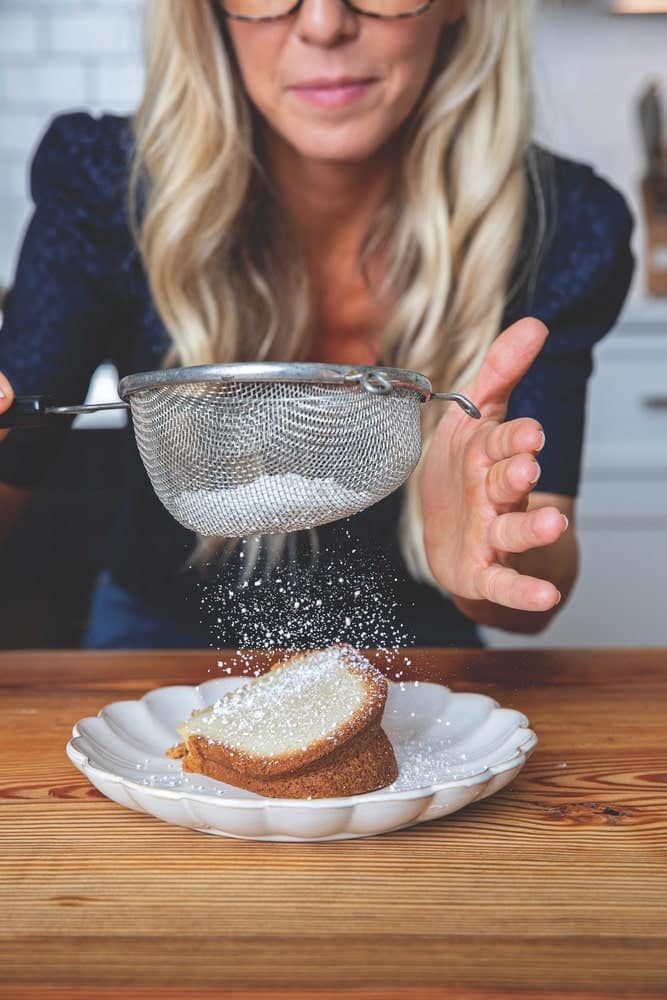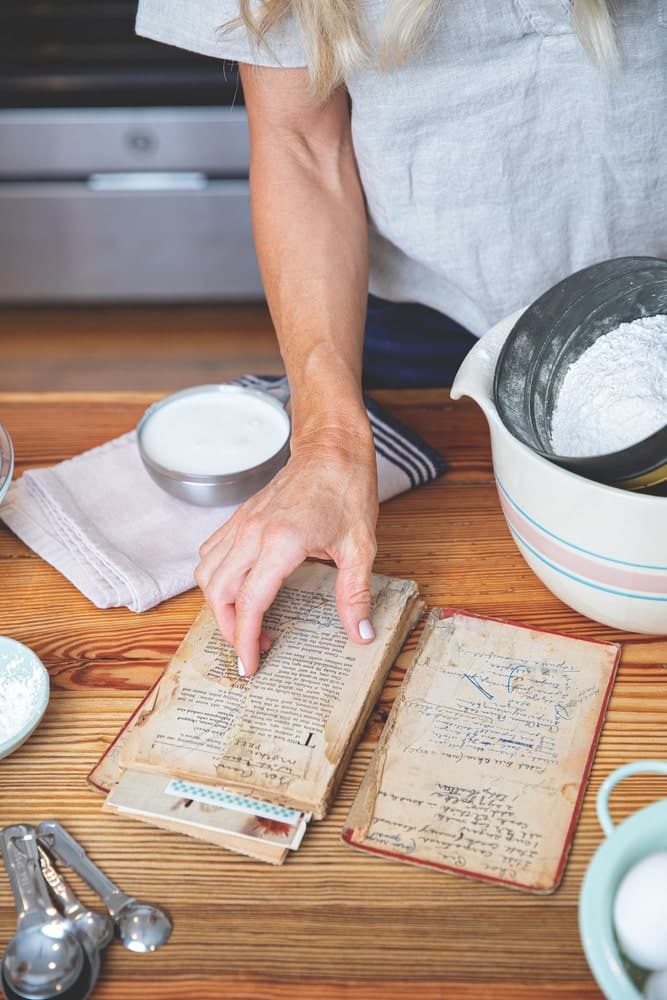 When Mama Mitchell passed in 2019, surrounded by her loving family, Patton—who'd spent the last nine years constantly on the road for her job as a business consultant—wanted to find a way to keep her memory alive. "For me, the pound cake and Mama Mitchell went hand in hand," she says. But until 2020, it was only an idea. With COVID-19 bringing all work travel to a halt, it gave her a window to finally launch her own business. "It took the pandemic to wake me up and realize, this is my time," she recalls. "If I don't chase my dream, I'll forever wonder what could have been."
And so, from her two-bedroom apartment in Scottsdale, Arizona, Patton filed paperwork for a business license during a global pandemic. She called it Mama Mitchell's Pound Cake, and her idea for a small-batch baking company became real. As of June 2020, weekends became dedicated to farmers' markets, where Patton offered up whole and half cakes, as well as individual slices—along with lots of samples to get people interested in the family recipe so dear to her heart. In October, she started taking orders online to ship cakes anywhere in the United States. With the holidays in full swing, she baked cakes for about seventy-five mail-order customers, officially making her second bedroom a mini fulfillment center where she hand-packed each cake before taking it off to FedEx.
Google "pound cake recipe" and you'll get thousands of options. Patton is secretive about Mama Mitchell's (for good reason), but there are a few things we know that set it apart. "For the most part, pound cakes are butter, sugar, flour—but there's another ingredient in ours that isn't in most of them," she says. She bakes her cakes in Nordic Ware Bundt pans (Mama Mitchell's tube pan lives in her kitchen but doesn't get used these days). And the crumbly, buttery, crunch crust that's so unreal? It has to do with the baking temperature, which changes partway through. And although her parents gifted her a shiny KitchenAid Professional 600 Series stand mixer to celebrate her business launch, Patton says she still whips up every one of the pound cakes she bakes using her trusty teal-colored hand mixer. "There's something about me holding it; it gives me more control of the batter," she explains. "I know exactly the texture and consistency it's supposed to be."
They never left Mama Mitchell's without something in their hands, usually that she'd made. That was often a piece of vanilla pound cake, made from a century-old recipe that's been passed down for five

generations.
Fridays are baking days for Patton. Her alarm sounds at four thirty in the morning, and then she's bouncing around the kitchen, coffee in hand, setting up her cake-baking assembly line by five. Right now, it's just her and a small oven—meaning one cake in, one cake out—so organization is critical. On a typical market weekend, she's baking eight or nine cakes, not including online orders. Pans greased and all ingredients measured, she moves down the line of bowls, hand mixing each one. As they go into the oven one at a time, she's prepping things like stickers and ribbons for the bags and working on marketing, social media, and other parts of the business in between.
This spring, Patton's readying for even more growth. March 1 marked the official start of her going part-time with her consulting role to dedicate more time to baking, and she's pursuing an opportunity to move her operations to a commercial kitchen, which would enable her to significantly increase her output of cakes. She's also adding another farmers' market to her weekly roster. And Carrie Morey, the founder of Callie's Hot Little Biscuit—the famous Charleston, South Carolina, bakery—has become a mentor to Patton. She'll even appear alongside Morey on the new PBS documentary series "How She Rolls," airing in May. If Patton's success mimics Morey's trajectory, she's well on her way toward sharing Mama Mitchell's with the world.
The business is about much more than a career for Patton, though. It's about honoring her grandmother and all she stood for—that everything she baked was made with love, for others. "The sharing, the giving—that's why I'm sharing this story. I want people to say, 'It's the pound cake story.' They're buying the why," she says. When she launched Mama Mitchell's last year, Patton was flooded with support from the many people who knew and loved Mama Mitchell. That's what has kept her going, despite the challenges of starting a new business during a pandemic, the early mornings, and being up to her elbows in batter (which, she says, she still never tires of) as a solo baker with orders to fulfill.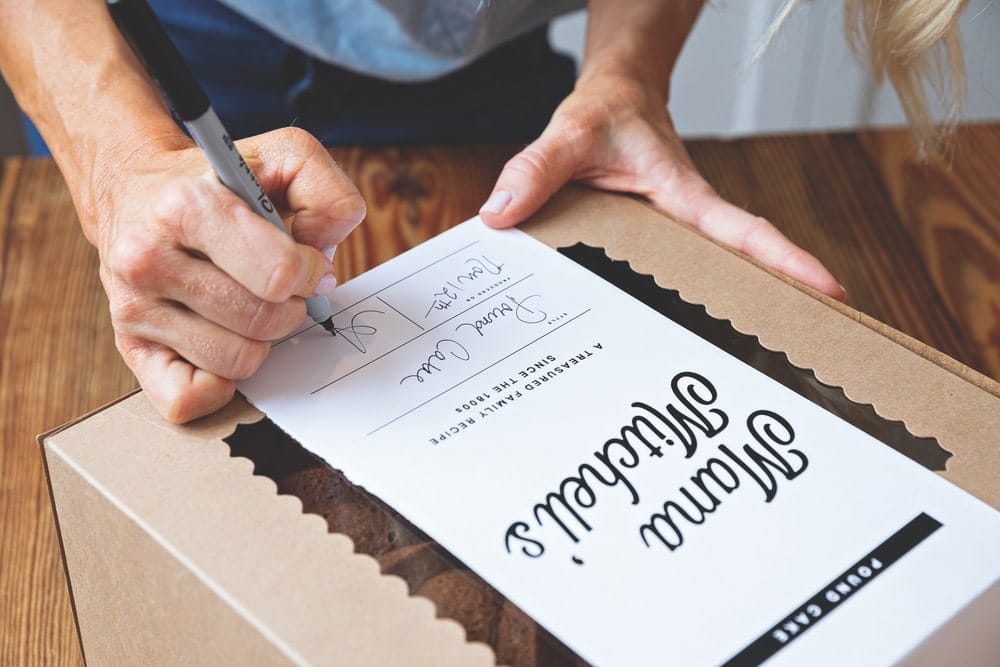 One day, she hopes to open a brick-and-mortar bakery back in the South, where she'll serve her pound cake fresh from the oven, along with some of Mama Mitchell's other classic Southern desserts like lemon icebox pie and divinity candy. Patton says it will have a screen door and an old-school fridge with grab-and-go pints of milk. It will be a place where people can gather, eat together, and enjoy each other's company—just like Mama Mitchell's house.
"When she was overwhelmed or excited, she would say, 'ooh, my fathers'—like my fathers above," says Patton. "That's exactly what she would be saying right now. I can just hear her."
— V —
---
To learn more or to order your delicious pound cake from Ali Patton, visit MamaMitchells.com.
Kelsey Ogletree is a freelance journalist covering travel and wellness for national publications, including the Wall Street Journal, AARP, Shape, and Condé Nast Traveler. She's also the founder of KO Copy, providing resources and workshops to empower publicists and freelance writers to work smarter and better together.
---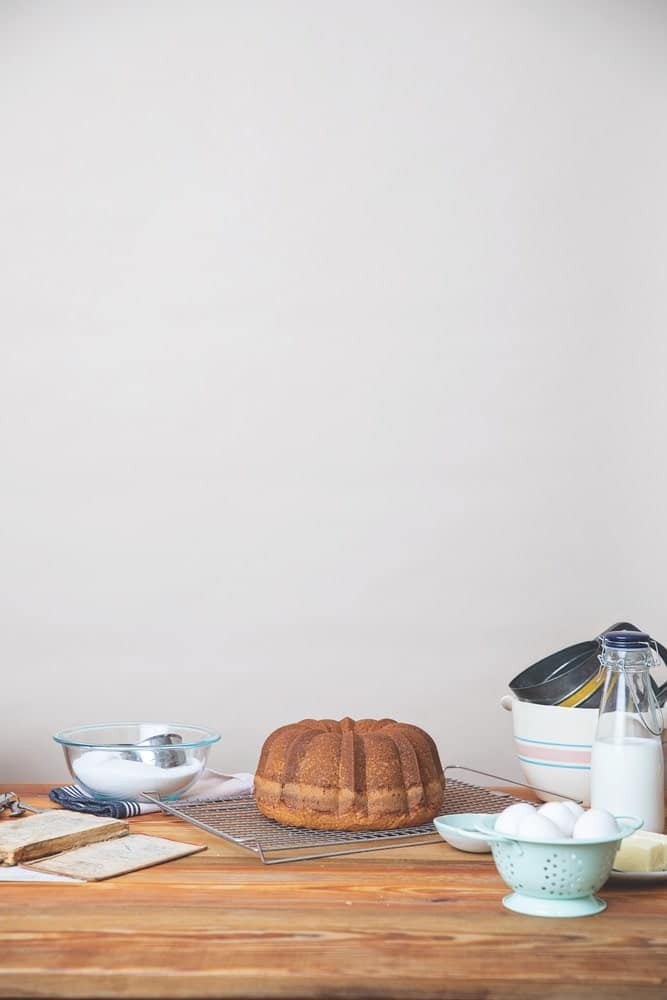 Let Them Eat Cake!
Mama Mitchell's pound cake is, without a doubt, one of the best pound cakes you'll ever eat. But how can you make it even more delicious? Patton has a few suggestions:
Since the cake is so dense, it stands up well to slicing. Cut a thick piece, add a little butter to the top and broil it in the oven until it's nice and toasty.

Fresh fruit is a pound cake's best friend. Blackberries, strawberries, figs, citrus—any fruity sauce pairs perfectly. Patton's family always makes a big crockpot of apple butter around the holidays. It's fantastic on top of pound cake too.

You can't go wrong with a huge dollop of homemade whipped cream.

Ice cream and cake are always a winning combination.
ARTICLE CATEGORIES