Maison30a Home + Garden
Photography by Romona Robbins
"After being based on the Gulf Coast with my custom furniture design studio and working with some of the top designers in the area and country for the past twenty years, the opportunity presented itself to create a retail store like no other," says Christopher Bailey, the owner and principal designer at Maison30a Home + Garden. This luxury home decor showroom in Panama City Beach, Florida, takes the garden center concept to the next level with custom furniture and home decor, pottery, lighting, and accessories in a selection that can suit any style or taste.
"Maison30a would best be described as an eclectic mix of coastal modern and coastal classic designs with industrial chic and organic bohemian designs mixed in," says Bailey. "Using raw materials such as reclaimed wood, concrete, steel, zinc, and cast iron, Maison30a creates stunning pieces of furniture that fit well in many design styles. We also put a huge focus on outdoor living areas, with the largest selection of coastal-inspired pottery in designs that range from modern to rustic."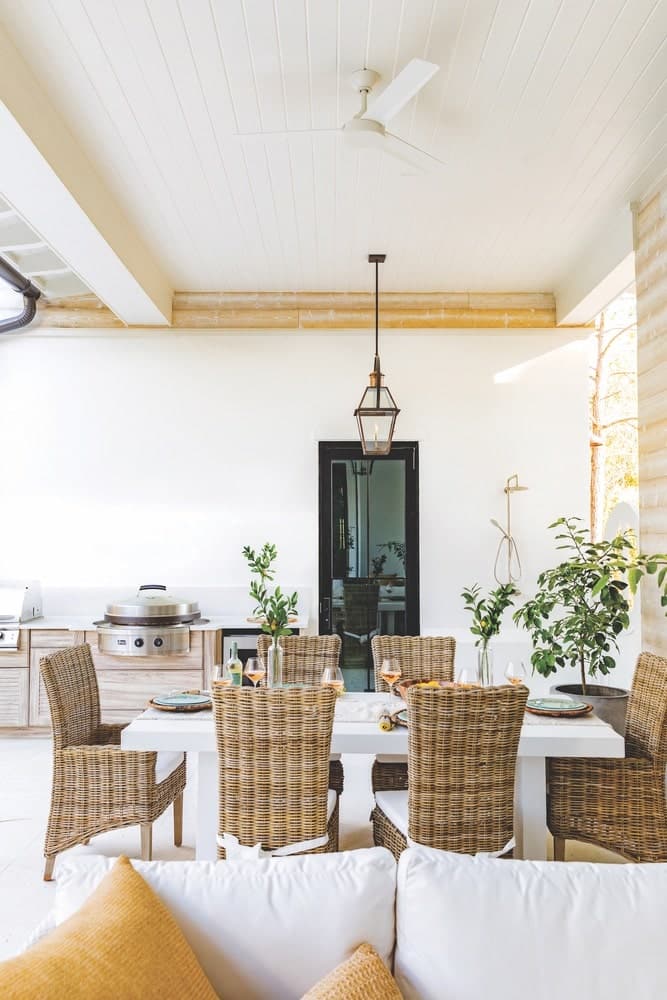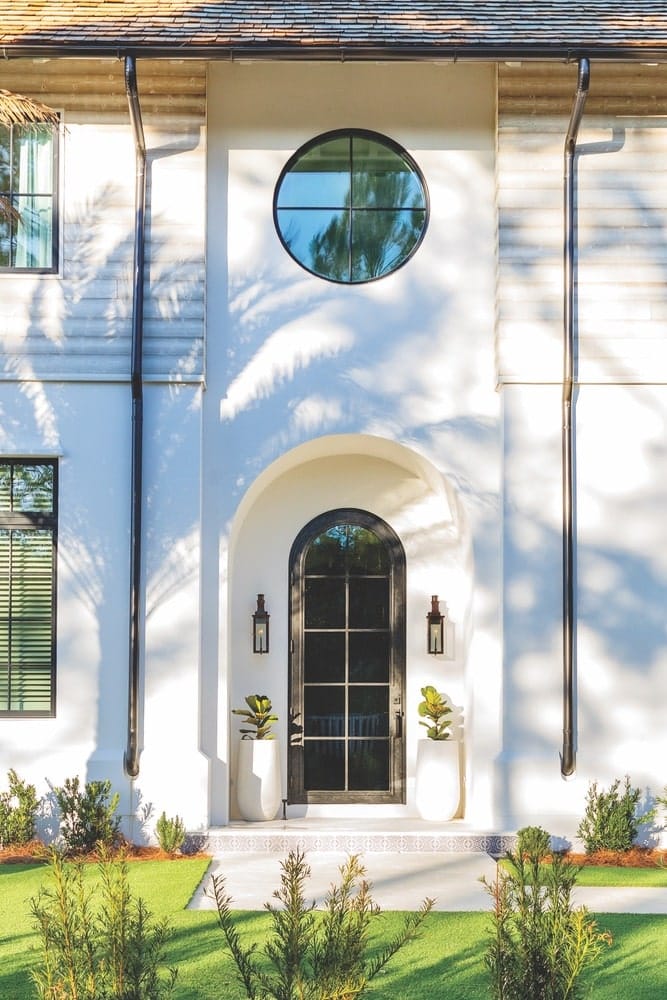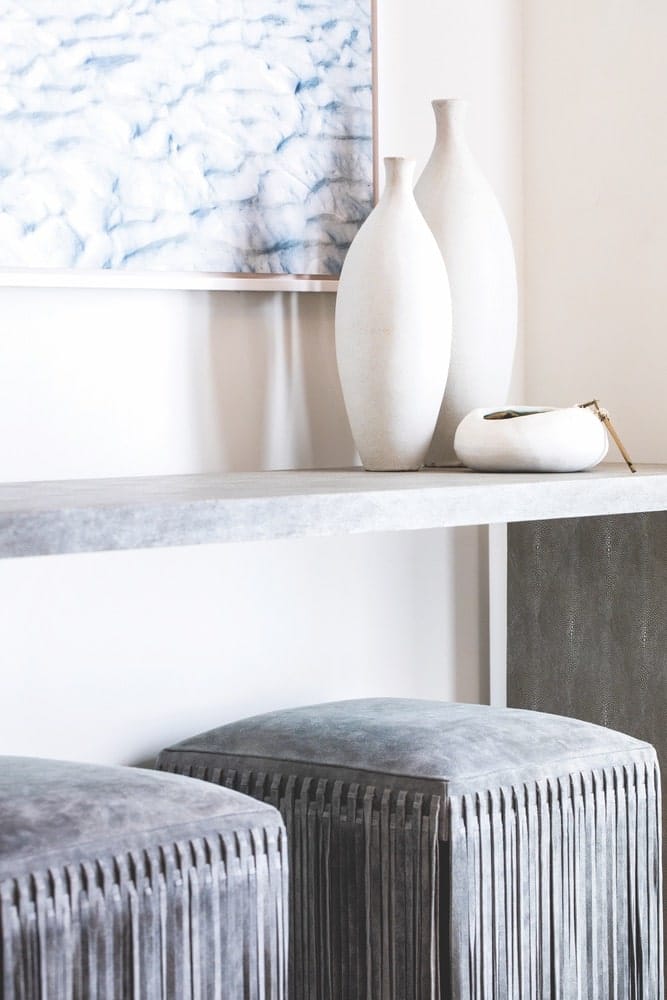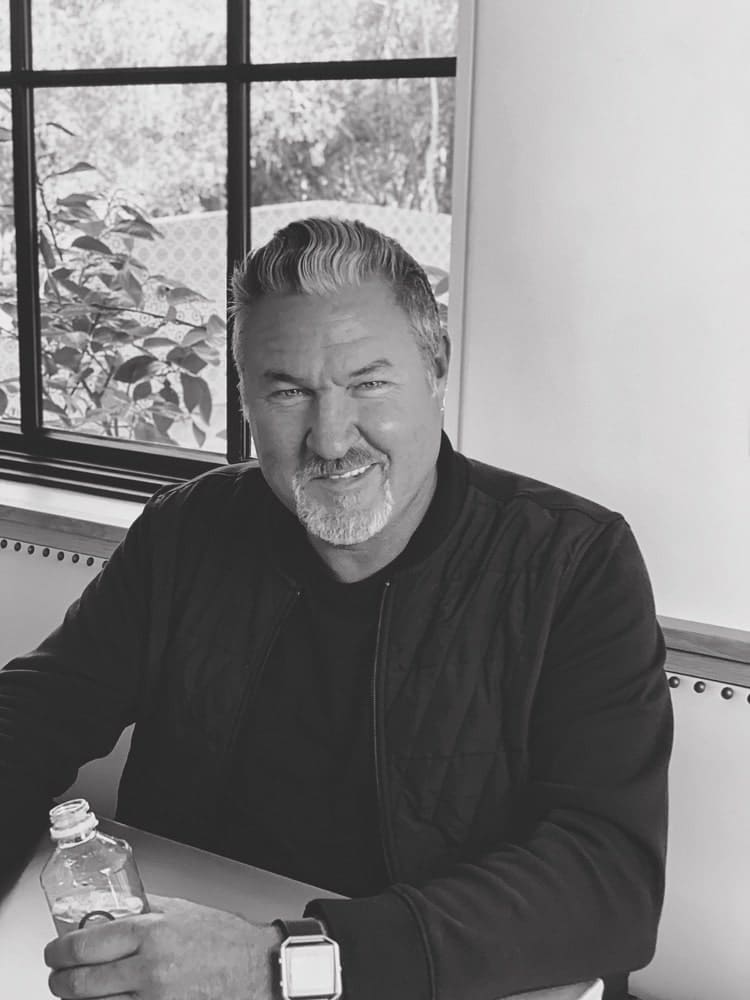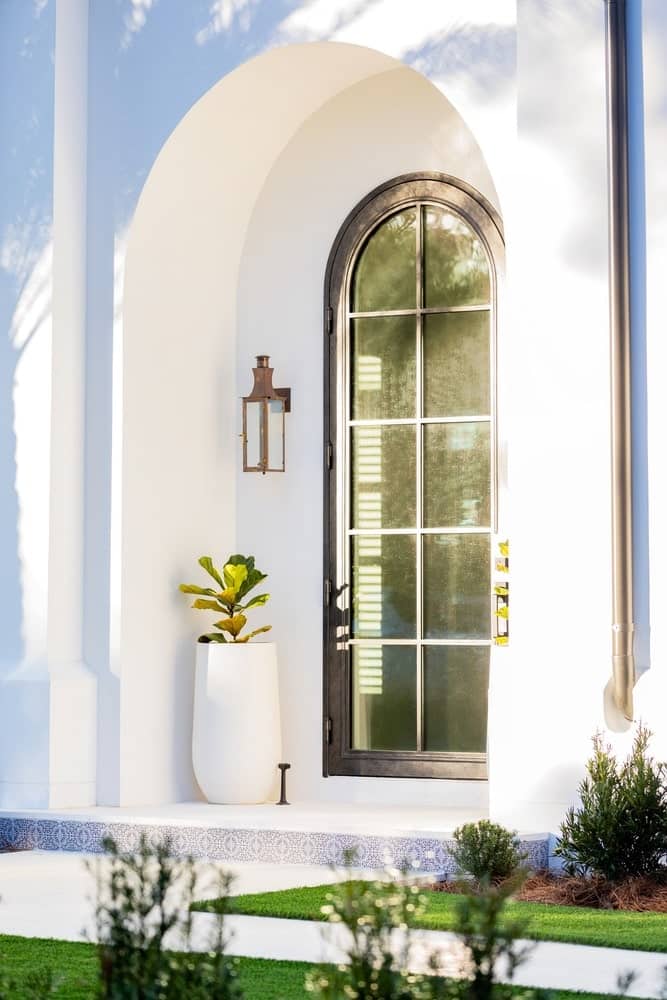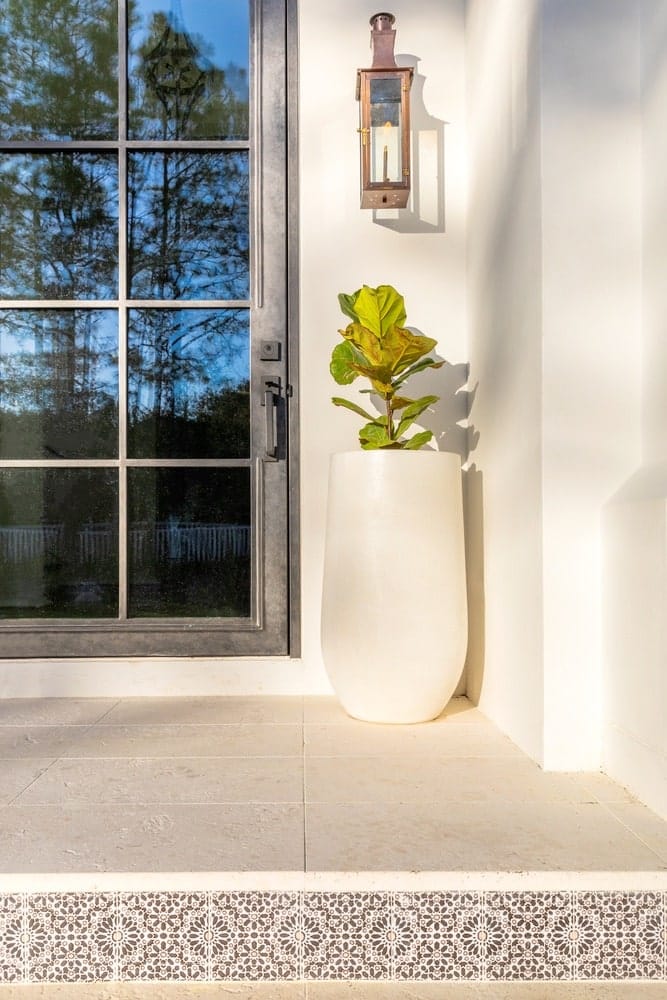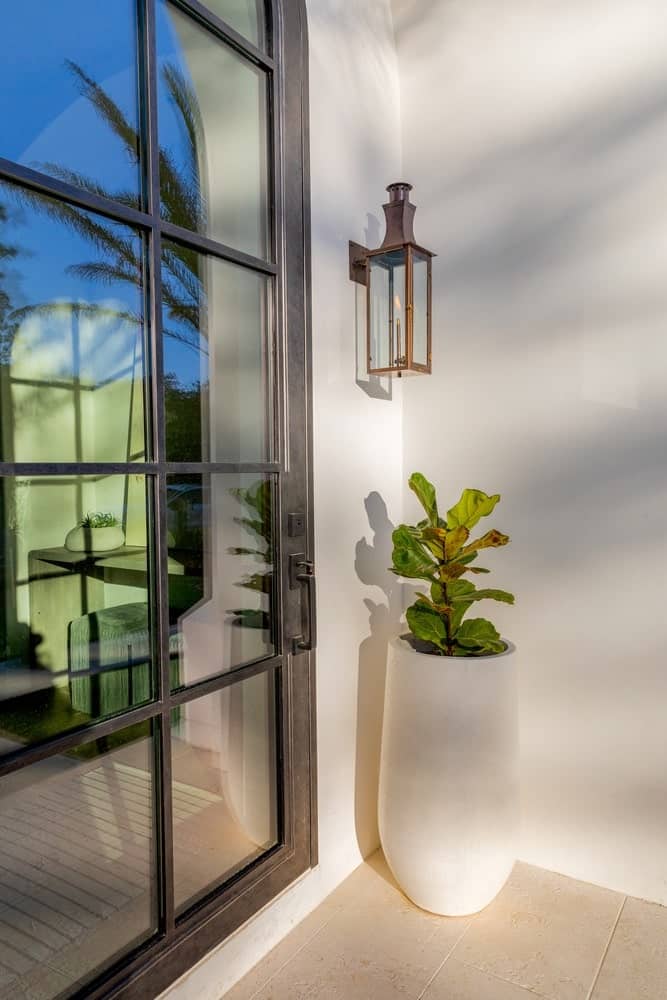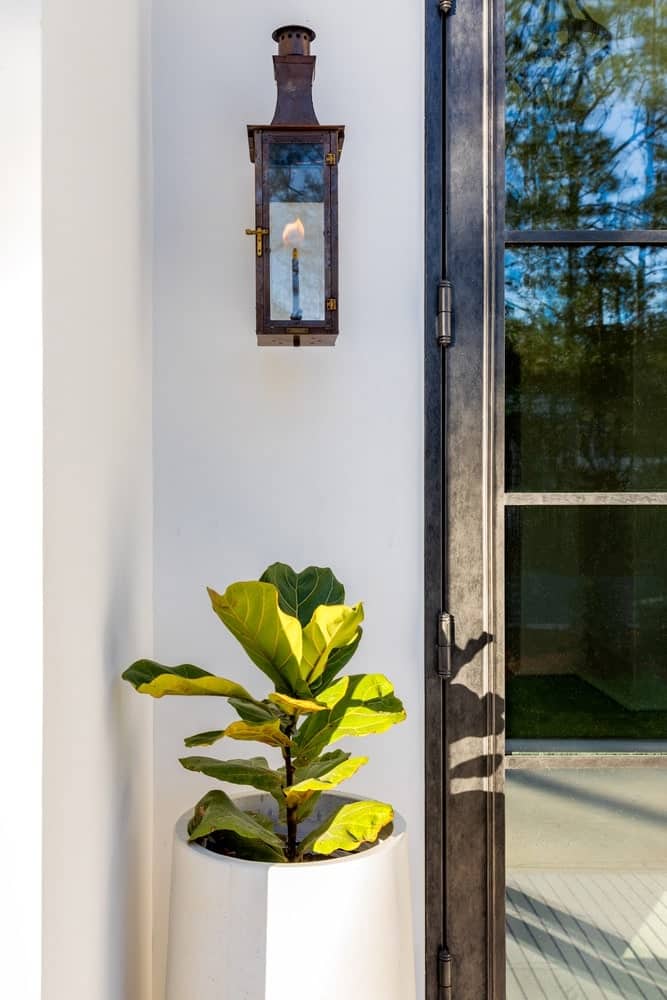 Bailey and his team worked with VIE and the developers of the VIE Beach House – A Show Home in Seagrove Beach, Florida, to create a range of custom pieces that fit the modern, bohemian-chic style of the house. Their featured works in the home include a beautiful custom banquette table in the kitchen, created using a repurposed midcentury-modern base that Maison30a sandblasted and powder coated with matte white paint and then capped with a custom French zinc tabletop. "The final outcome of this design was a one-of-a-kind piece incorporating the clean lines of the midcentury-modern era and the elegance of a classic bar-top material used for centuries in French cafés," Bailey shares.
"A home is not complete without the perfect pair of entryway pots to define your space and style," he continues. "They create a welcoming first impression of your home." Maison30a provided pottery for several areas throughout the VIE Beach House, including the main entrance, which boasts a pair of modern organic white concrete planters with a smooth finish. For the outdoor living area on the pool deck, Maison30a's Rustic Tuscan collection featuring a distressed white-and-gray textural finish was the perfect fit.
"We pride ourselves on creating beautiful pieces of furniture that are striking and unique, subtle and bold, that blend in but stand out."
The brand's Modernist concrete dining table, with its bold, monolithic lines and white matte concrete finish, is also a star on the pool deck, offering the perfect spot to enjoy an outdoor meal or game night with the family. "It is the perfect table for both indoor and outdoor applications," says Bailey, "made completely from molded and sculpted white concrete that is polished and sealed. We also offer this design in an elegant black matte concrete finish." The chairs are from Maison30a's Kubu Rattan collection, with Sunbrella fabric cushions.
Other Maison30a accessories, such as organic, modern-shaped bowls and vases, make an appearance throughout the home. In the front yard, they also provided concrete bollard spheres that offset the yard from the street and highlight the front landscaping by Horton Land Works. These bollards are locally made at Maison30a and are available in multiple sizes.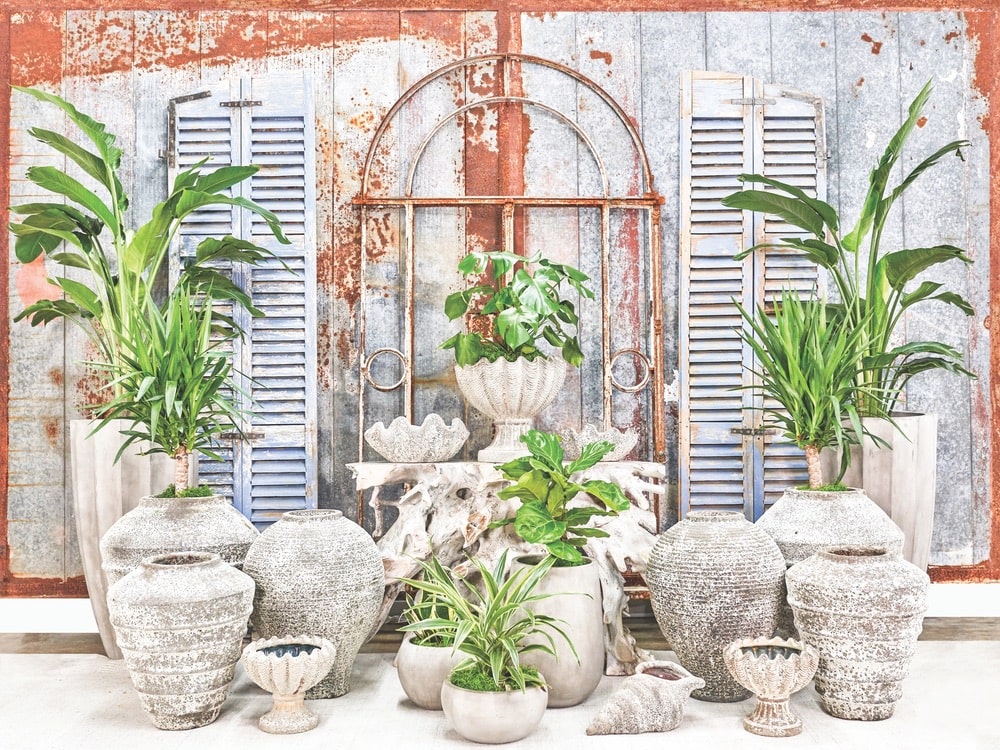 "I feel that our products and hand-built pieces are the perfect fit for this home," Bailey says. "We pride ourselves on creating beautiful pieces of furniture that are striking and unique, subtle and bold, that blend in but stand out. The VIE show home is such a great project; I love that they incorporated philanthropy and giving back to the community while bringing together top talents in building and design from the area to create a magnificent home that is one of a kind. It felt like perfect timing to be involved in this innovative project that combines modern design, rustic charm, and unique elements throughout. I am always inspired when a builder or design team thinks outside the box, and the attention to detail in the Beach House is absolutely stunning. I was blown away by the one-of-a-kind tilework and the natural rustic elements. The reclaimed beams in the living area are a masterpiece of architecture, and the natural-finish oak chevron doors at every opening are genius. This home is truly a work of art, and we were honored to be selected as a partner."
In addition to their Maison30a signature pieces, the shop also offers the exclusive Industrial Chic Loft Collection. This sister brand specializes in industrial-style furniture created using materials such as steel, wood, and mechanical elements. "We have a custom furniture-building facility and can make many designs in custom sizes and finishes," Bailey expounds, excited about the bountiful projects his team has coming up this year. "With all of the new construction in the area, we look forward to providing our designs for many amazing projects. We also have several new design introductions coming. You'll have to come by Maison30a to see the new products that we will introduce to our label throughout the year!"
— V —
---
Visit the Maison30a Home + Garden showroom at 16810 Panama City Beach Parkway. Find them online at Maison30a.com and Industrial-Chic.com and on Instagram @maison30a and @industrialchicloft.
ARTICLE CATEGORIES