Story and photography by Patrick Ryan
You can't go to Peru without visiting Machu Picchu. Many of us who long for adventure and travel also dream of standing among the wonders of the world. They are places to soak up the merging forces of nature and history.
There are a few ways to get to the famous Incan ruins located above the town of Aguas Calientes. The first stop is in Cuzco. If you fly into the city of Lima, you can travel to Cuzco by bus or plane. I suggest going by bus—it's a simple way to dive into the culture, travel like the locals, and see Peru's majestic landscape as you ride through the Andes. Once you arrive in Cuzco, take a few days to enjoy the cobblestoned streets and colorful shops. Free walking tours are offered so you can learn about the history of the old city, ancient religious practices, and what happened when European settlers found the region. Cuzco is also known for its variety of delicious cuisines, its cathedral and churches, and beautiful sunsets. It is quite a treat!
Once you're full of delicious food and fresh Peruvian coffee, it's time to get ready for the voyage to Machu Picchu. You can either go by bus (for those short on time) or hike (for those seeking adventure and reward). The most popular hike is the Inca Trail, a four-day, twenty-six-mile trek through archeological sites in the Andes. It is challenging, but you will be rewarded for your pilgrimage by walking into the ancient citadel and being blown away by the city in the sky. The Inca Trail is very popular, and only five hundred people per day are allowed to embark on it, so if you decide to follow in the footsteps of the Incas, you have to book it several months in advance.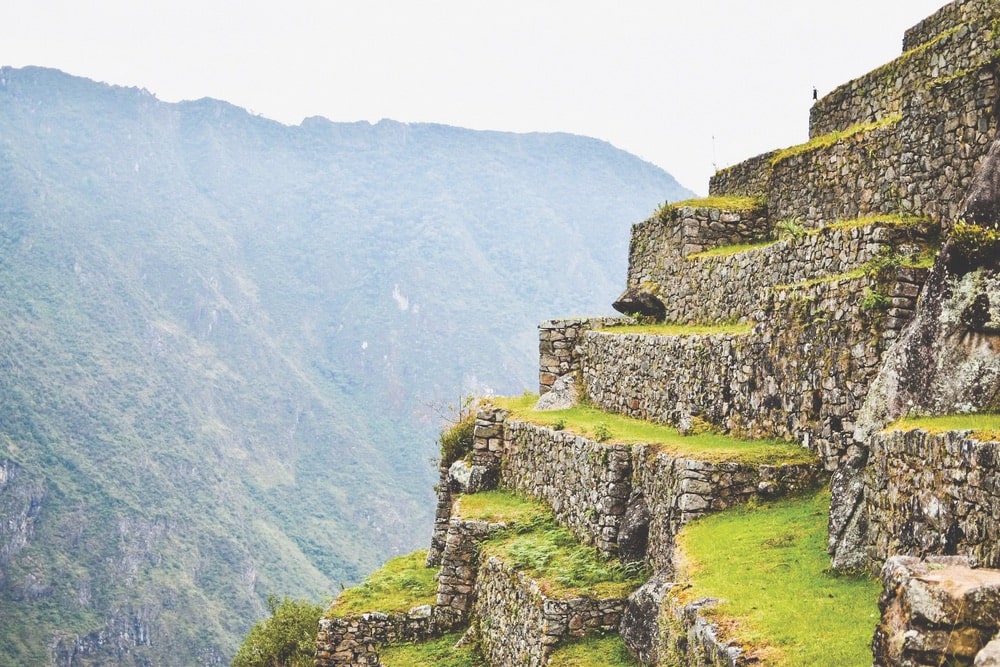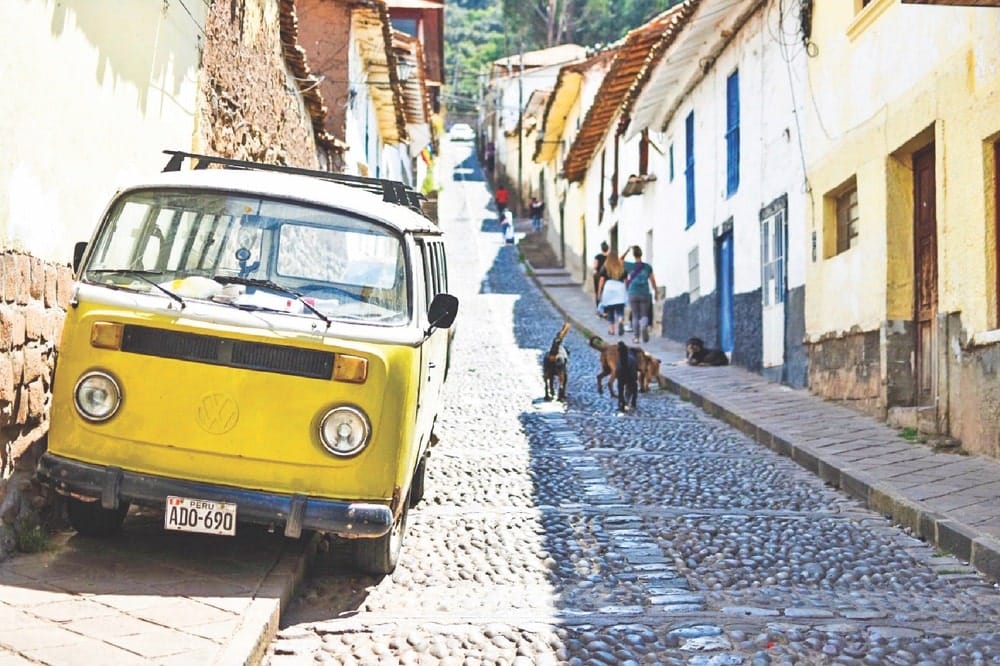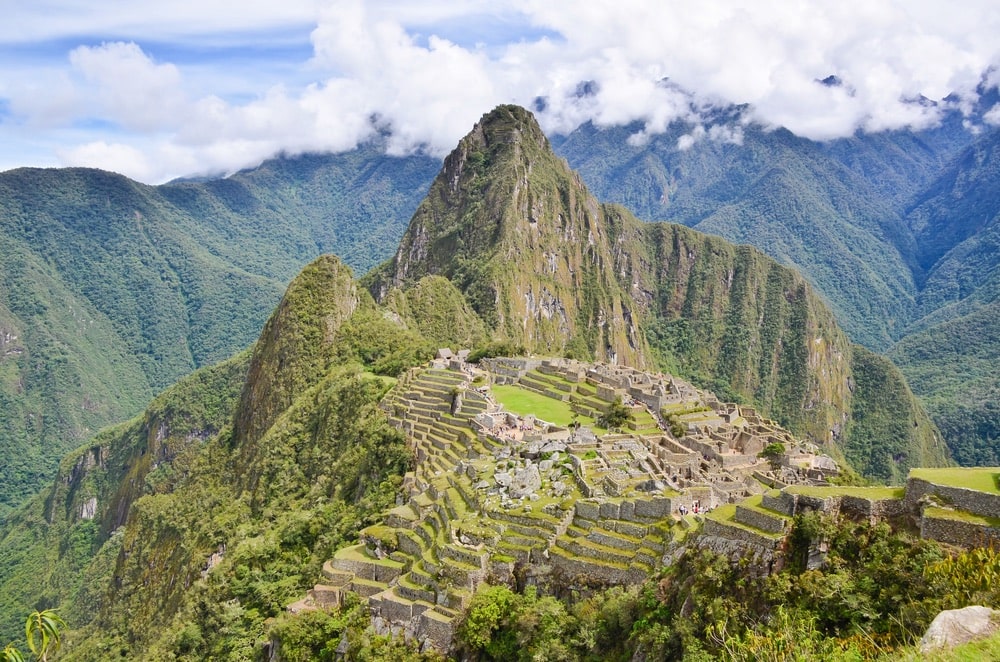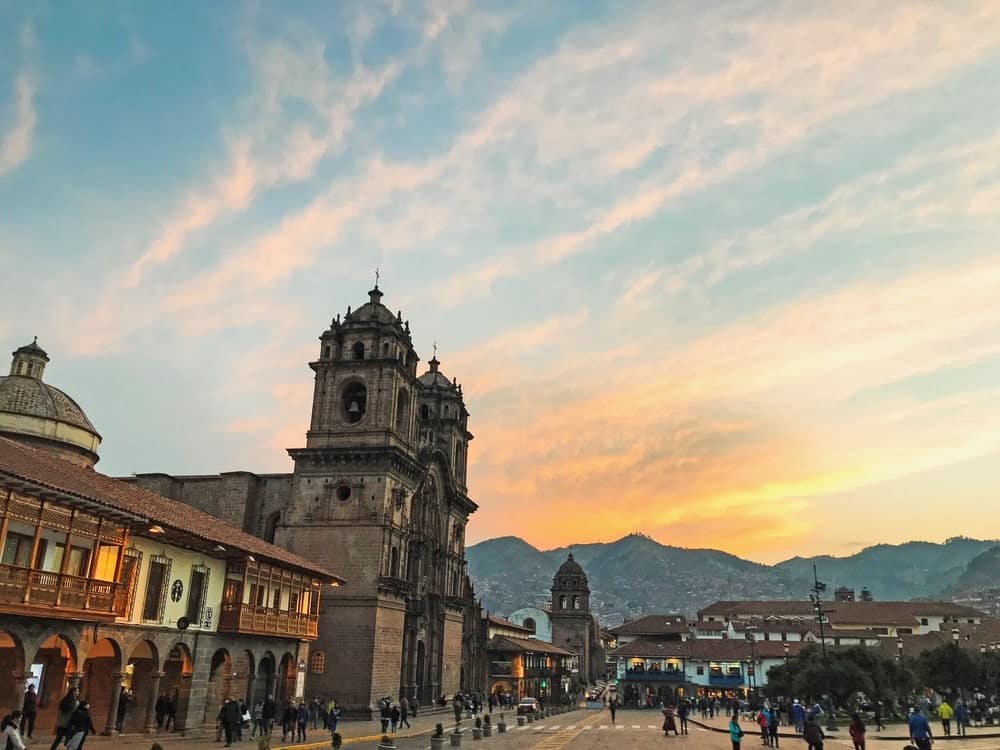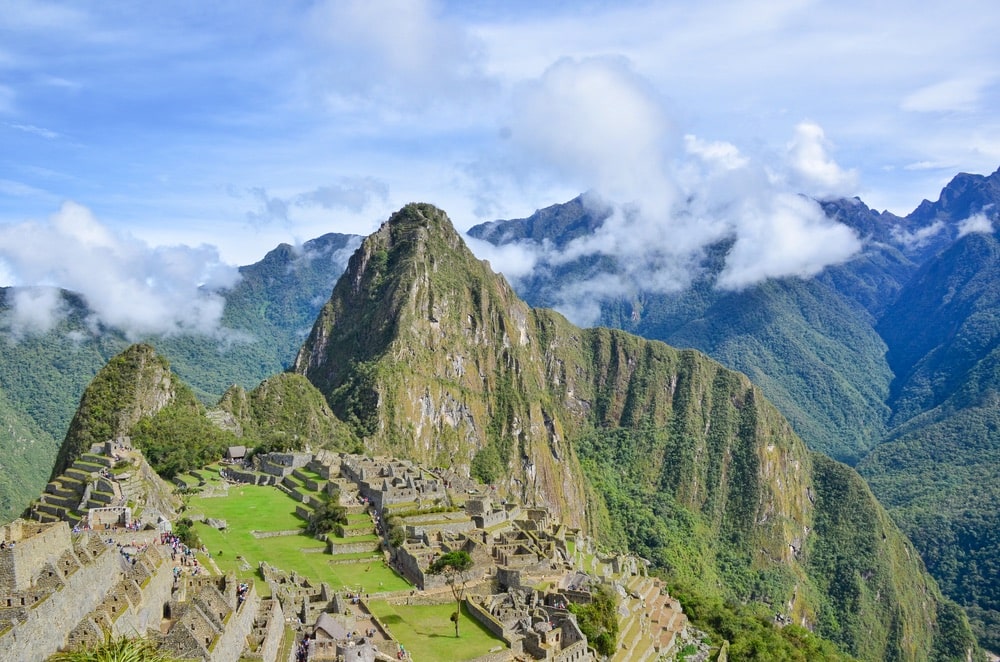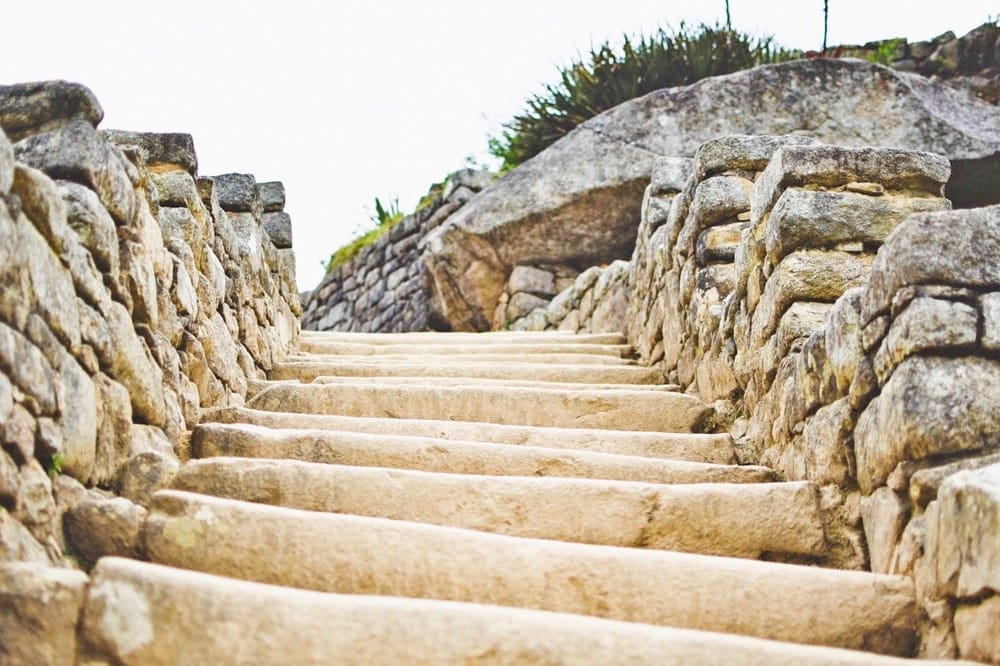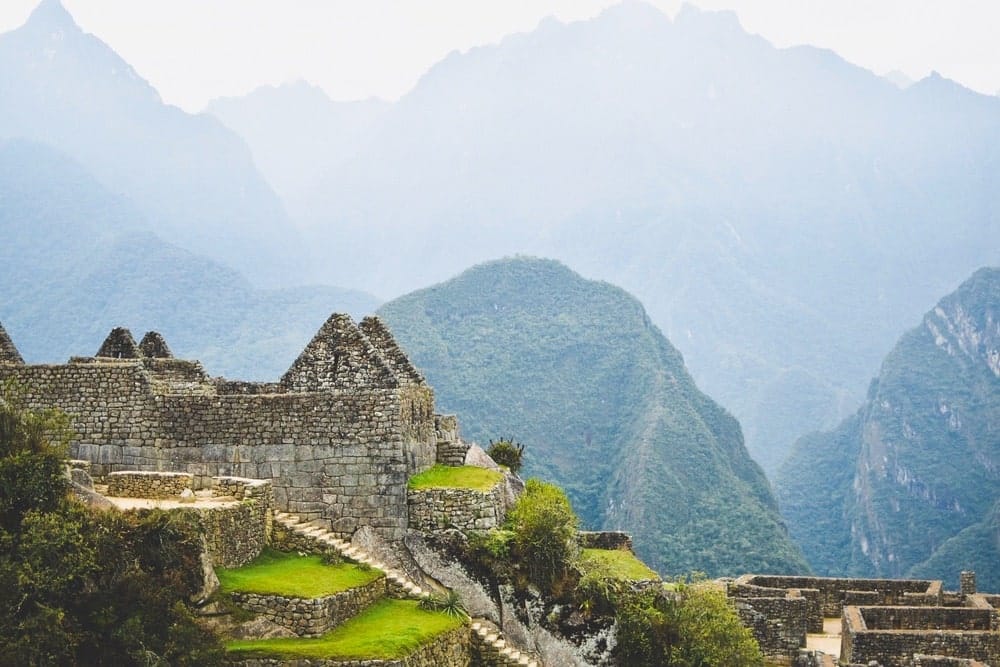 If you have less time or can't hike, you can make the trip to Machu Picchu and back in two days by bus. Before leaving Cuzco, you need to book a ticket into Machu Picchu through the official website, MachuPicchu.gob.pe. If you don't do this, you won't get in—so don't forget!
Soak in the serenity of the green vegetation, the mystical mountains, the buildings and ceremonial structures laid out hundreds of years ago, and all that Machu Picchu provides.
Once you've got your ticket in hand, the next stop is Aguas Calientes. You can purchase a bus ticket at Cuzco's main bus station, Terminal Terrestre. (The station will probably try to sell you a package deal, but politely say no and tell them you only need transportation. It will save you a ton of money!) The bus ride is long and the road is winding and mountainous (bring motion sickness pills if you think you'll need them), but it's also beautiful. You'll be dropped off at an area called Hidroeléctrica, where a train can take you all the way to Aguas Calientes; however, I recommend a peaceful walk alongside the train tracks. It's a short, flat hike with incredible scenery, and you'll save some money for a cerveza or a glass of vino later. Once you arrive in Aguas Calientes, you can get settled in at a hotel, buy a bus ticket up to Machu Picchu, and enjoy some much-needed rest and relaxation as you prepare for your journey the next day.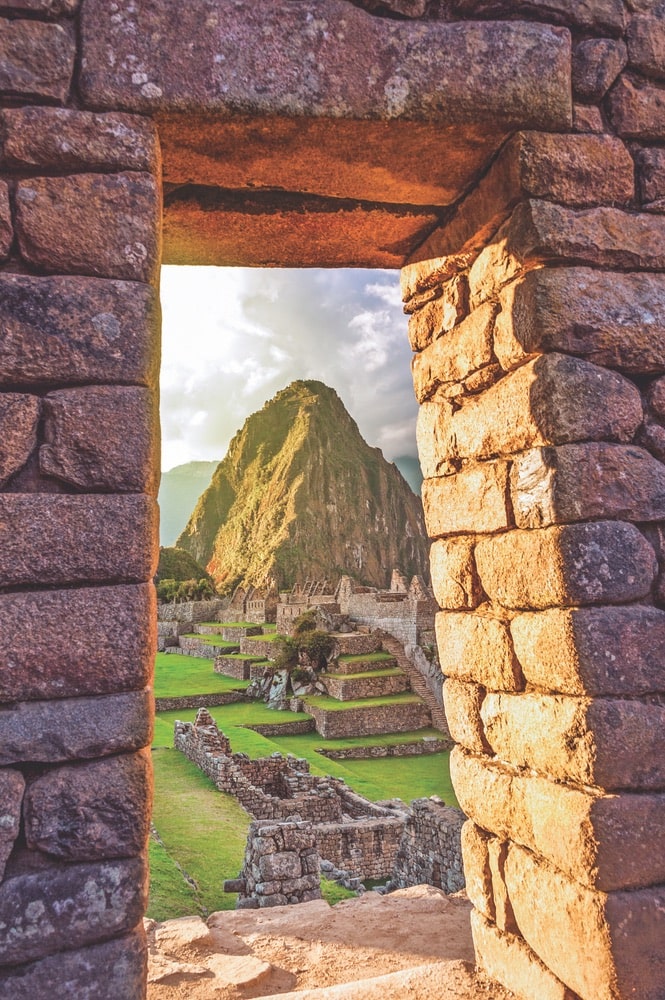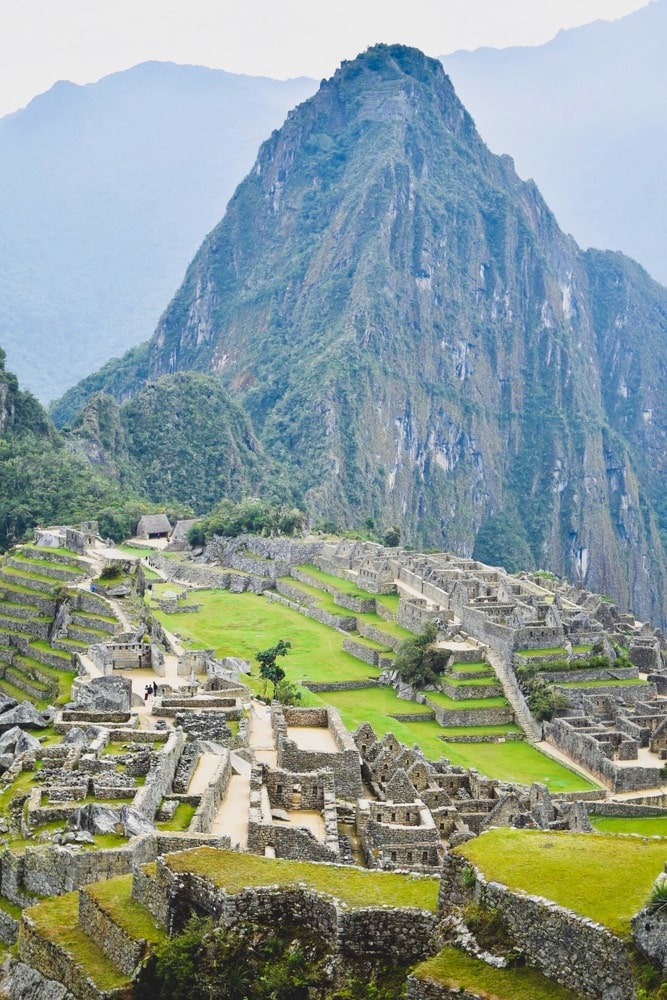 Whether you took the bus or spent the last four days trekking the Andes, you'll be excited to arrive at your destination. The allure and hype leading up to this moment might lead you to pull out your camera to capture every moment; however, be slow to document your every move. Take your time in the mysterious surroundings of Machu Picchu. Soak in the serenity of the green vegetation, the mystical mountains, the buildings and ceremonial structures laid out hundreds of years ago, and all that Machu Picchu provides. Stones cut so perfectly you can't fit anything between them. Plazas built for Inca leaders as a place of seclusion. The unknowns surrounding farming techniques used to feed the city. Stand in awe as you meditate on what humans were able to accomplish long before modern technologies. There are still so many questions and mysteries surrounding Machu Picchu, and you get to be right in the middle of it all.
As you make your way back home, don't let Machu Picchu become just a memory. Allow it to stir something in you to travel more and learn about distant cultures, both ancient and modern. Our world is full of wonders waiting to be experienced.
— V —
---
Visit MachuPicchu.gob.pe to start planning your trip today.
Patrick Ryan was born and raised in Santa Rosa Beach, Florida. He has spent the past few years overseas working for nonprofit organizations. During his free time, you can usually find him surfing, running, or photographing adventurous moments with friends.
ARTICLE CATEGORIES