Twenty-Five Years of Good Food, Fashion, and Friends
By Jordan Staggs | 
Photography courtesy of Tommy Bahama
There are cookbooks, and then there are well-designed coffee-table cookbooks that do a lot more than list a collection of recipes—they embody a lifestyle. Longtime island lifestyle purveyor Tommy Bahama presents just such a book: Flavors of the Southern Coast, a treat for collectors and kitchen experts alike. Flavors of the Southern Coast is the second in a series celebrating regional cultures and cuisines.
To create the book, Tommy Bahama's executive vice president of restaurants, Rob Goldberg, and director of culinary, Don Donley, partnered with renowned chef and cookbook author Rick Rodgers. The celebrated region? The United States' seafood-rich coastline along the Gulf of Mexico.
The book features one hundred recipes, including Tommy Bahama restaurant and bar specialties and guest favorites, along with some of Rodgers's own creations. Now readers can embrace the brand's motto, "Long Live the Island Life," and re-create dishes such as crab cakes with coconut crust, shrimp-and-sausage gumbo, pulled pork with blackberry brandy barbecue sauce, key lime pie with white chocolate topping, signature cocktails, and much more. Donley says his favorite dish, hands down, is the shrimp and grits. "We really wanted to showcase the wonderful food from and around the Gulf Coast," he says. "The ingredients make this cookbook stand out. Since this is where I grew up, I feel this is an outstanding representation of the culture."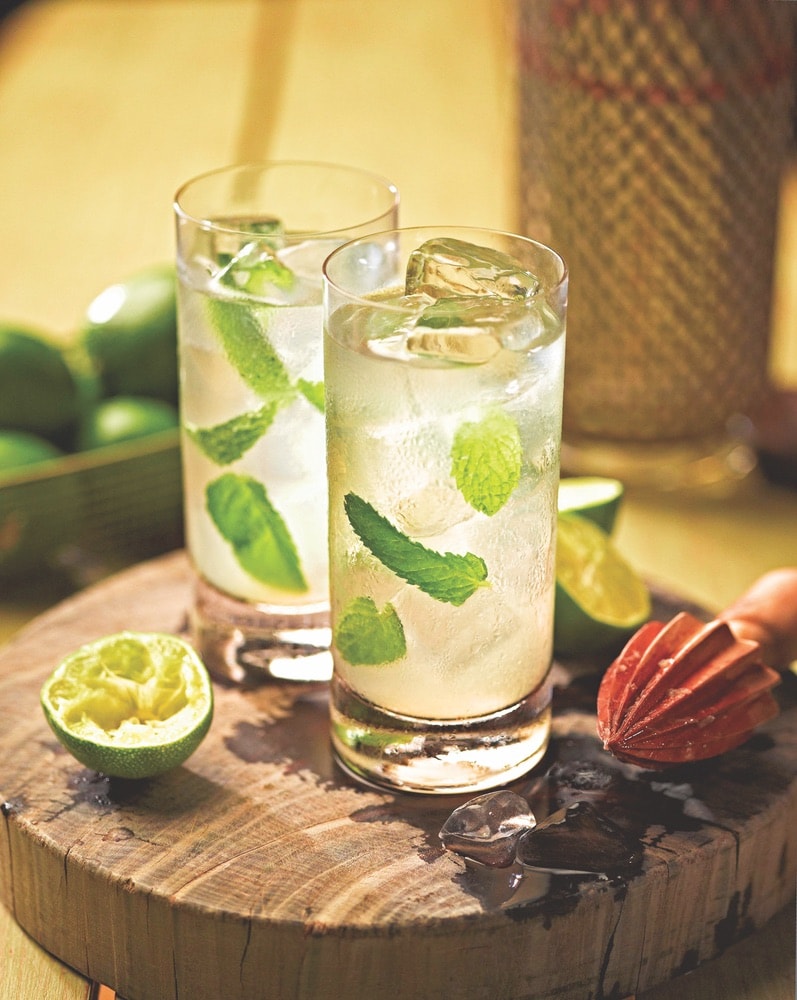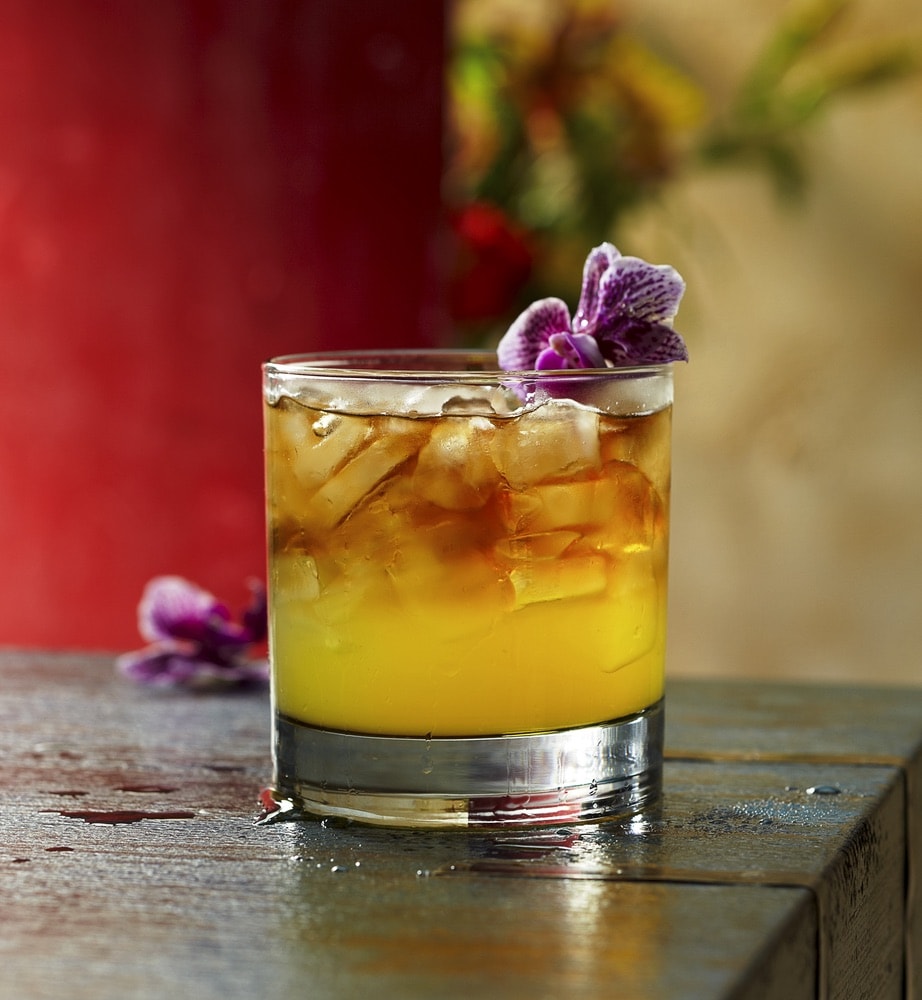 Between recipes, Flavors of the Southern Coast shares cultural anecdotes, cooking tips, and stories of culinary influencers hailing from the area, making it more of a lifestyle guide than an average cookbook.
"Gathering around with friends and family to enjoy great food, wine, and cocktails has been a cornerstone of the Tommy Bahama experience," says Goldberg.
"Gathering around with friends and family to enjoy great food, wine, and cocktails has been a cornerstone of the Tommy Bahama experience," says Goldberg. In that spirit, Tommy Bahama Restaurant and Bar at Grand Boulevard at Sandestin in Miramar Beach, Florida, hosted a VIP dinner celebration last fall. Goldberg and Donley joined a table of special guests as restaurant general manager Mario Mardones and executive chef Jimmy Frantz presented a fabulous tasting menu of dishes featured in the book. Sandestin is ensconced in the region that Flavors of the Southern Coast embodies, and, with its year-round tourism and local patrons, is one of the top producers of all eighteen Tommy Bahama Restaurant and Bar locations.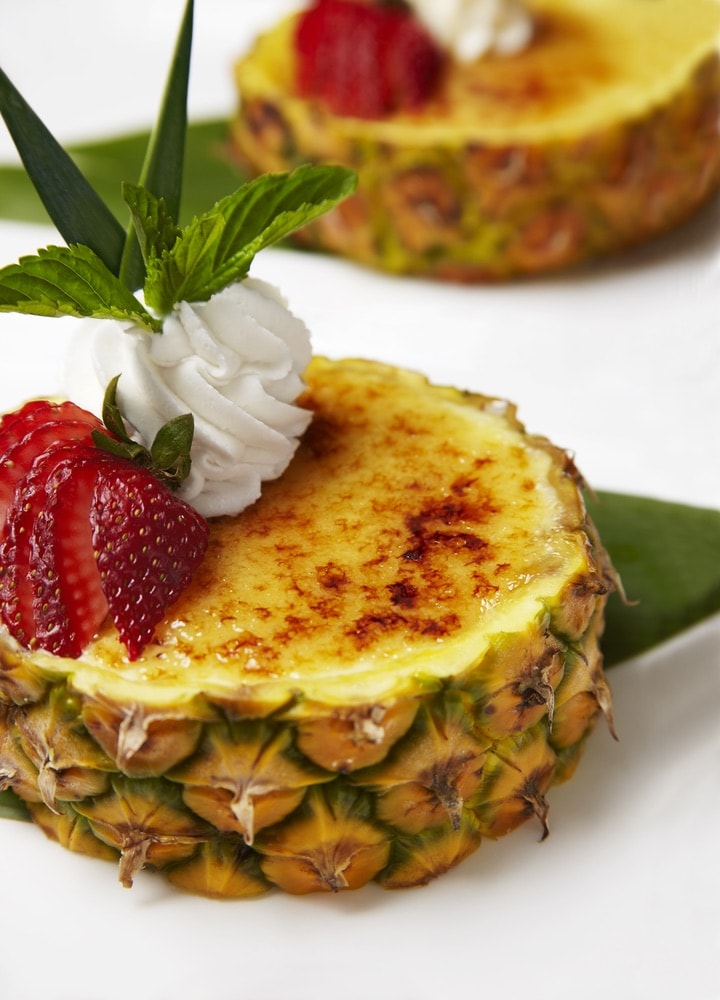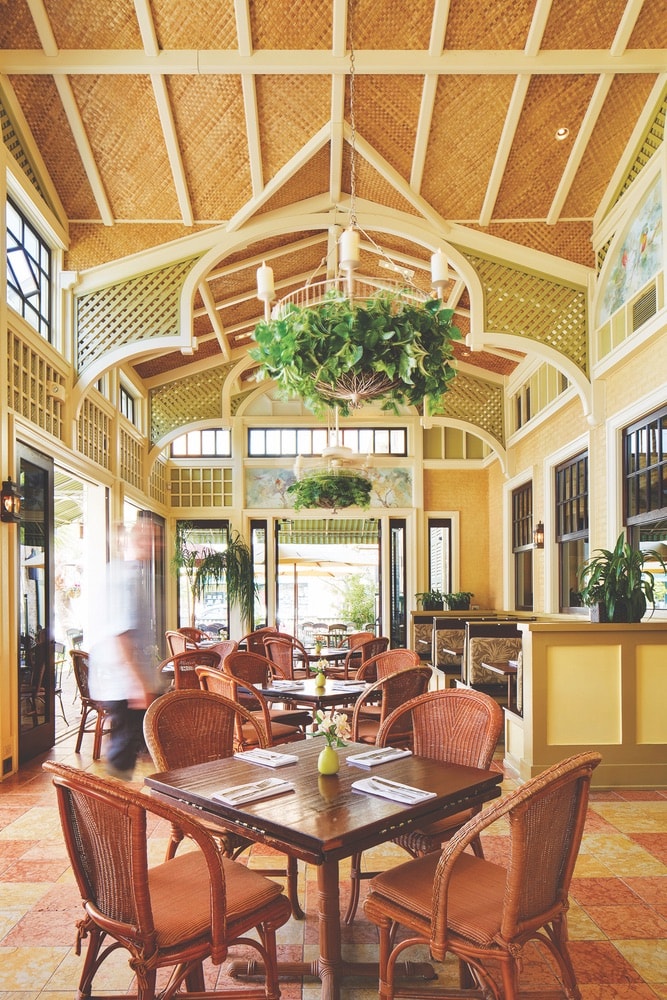 "While each Tommy Bahama restaurant is individual, radiating its own sense of 'paradise,' Flavors of the Southern Coast embraces our affinity for celebrating relaxed living along the Gulf," continues Goldberg. "We invite everyone to join us in the kitchen to create satisfying dishes that will deliver simple steps to easy living."
Tommy Bahama's first cookbook in the series, Flavors of Aloha, is a similar take on Hawaiian cuisine and culture. Both books are available for purchase at the brand's retailers and online at TommyBahama.com.
This year, Tommy Bahama celebrates a quarter century of "fashion, food, and friends," as it recognizes the anniversary of the brand's launch in 1993 (the first restaurant and bar followed in '96). Since its inception, the lifestyle brand has promoted "Living the Island Life" through its sportswear collections for men and women, eighteen full-service restaurant and bar concepts around the world, and a home collection of furniture, bedding, rugs, and accessories. It now has a robust 160 retail locations worldwide and an online shopping site, truly offering the vacation-inspired lifestyle to everyone.
— V —
---
Live the Island Life when you visit TommyBahama.com.
ARTICLE CATEGORIES