A Picture Is Worth a Thousand Words
By Lisa Marie Burwell
It's been said that the front cover is the most valuable real estate you can have within the pages of a magazine, with the back cover as its rival for the best placement. We strive to create the most eye-popping visuals to help tell our feature story as it acts as a lead for the other articles found within, setting the stage for your viewing and reading pleasure. We've had the privilege of printing 121 editions of VIE over the last fifteen years and have had some amazing covers. That said, there is a turning point every couple of years in our creative process where we decide to take the magazine in a new direction to keep its spirit alive and thriving as we evolve to the next level. We feel that the incomparable Marisol Gullo, dressed in Chanel from head to toe on this stunning backlit cascading staircase next to her adorable pup, Piper, does just that.
Weeks and months before the magazine appears on the newsstands, our creative team is knee-deep in conjuring up ideas as we sit around a big table sharing what we want to see on our upcoming covers. It can take a few meetings before we finally decide which direction to head and what we want to say graphically and visually. The entire process is about telling a story, and we understand the importance of a cover, as it has an undeniable impact and presence on the life of a magazine. Once we land on the ethos of what we want to say, inspiration boards are created and finessed, locations are scouted, and props and styling are gathered to help create a space and place of what we want to create. Art directors, graphic designers, photographers, and filmmakers assemble to capture the perfect images and catch the behind-the-scenes outtakes that make great Instagram stories. Curating wardrobe, hair, and makeup, catering for the crew on the day of the shoot, watching the weather, creating backup plans, and a plethora of tiny decisions must be made to capture that one moment we are looking for. Most of all, the team and camaraderie help bring and create the magic and, of course, lots of talent and passion. The result here is Marisol looking chic and confident as she heads into a new chapter of her life. Read all about it in our feature article, "A Visual Masterpiece: Marisol Gullo Has a New Point of View."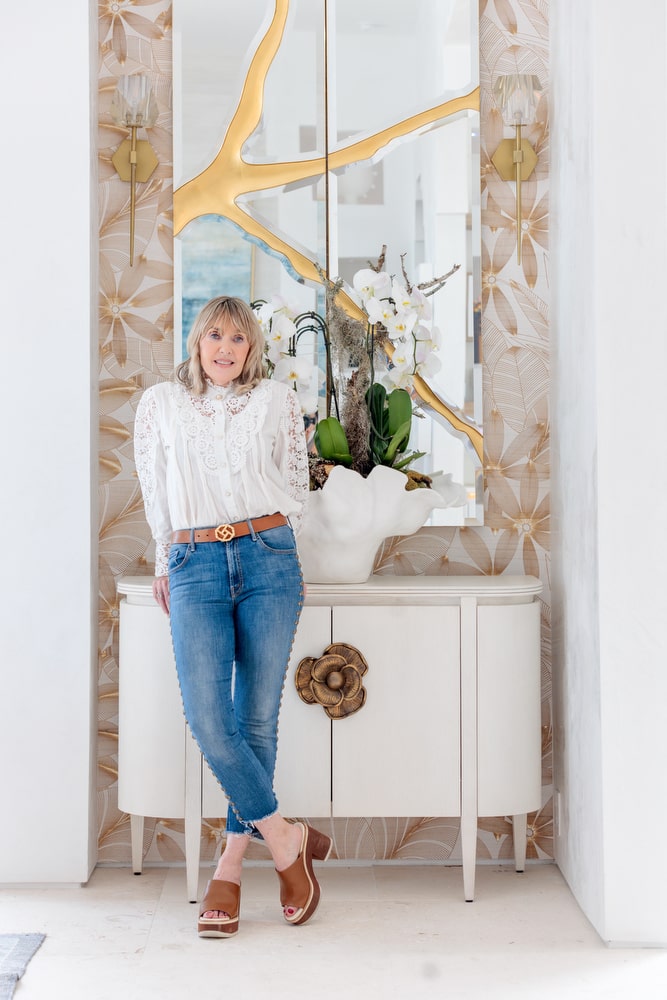 If a picture is worth a thousand words, then a cover picture of a magazine might even be worth two thousand. So hats off and bravo to a team of consummate professionals, including photographer Romona Robbins and videographer Mark Little, along with our cover girl for being the reason this cover has a little more cachet and a new attitude! Creating something new in a world where many things are copied makes me smile, and I see something new here—something fresh. Thank you, Marisol, for opening your home to a crew of twelve as we rearranged furniture, raided your closet of designer treasures (and a strong shoe game!), and felt welcomed in your peaceful and gorgeous abode.
—To Life and Happiness!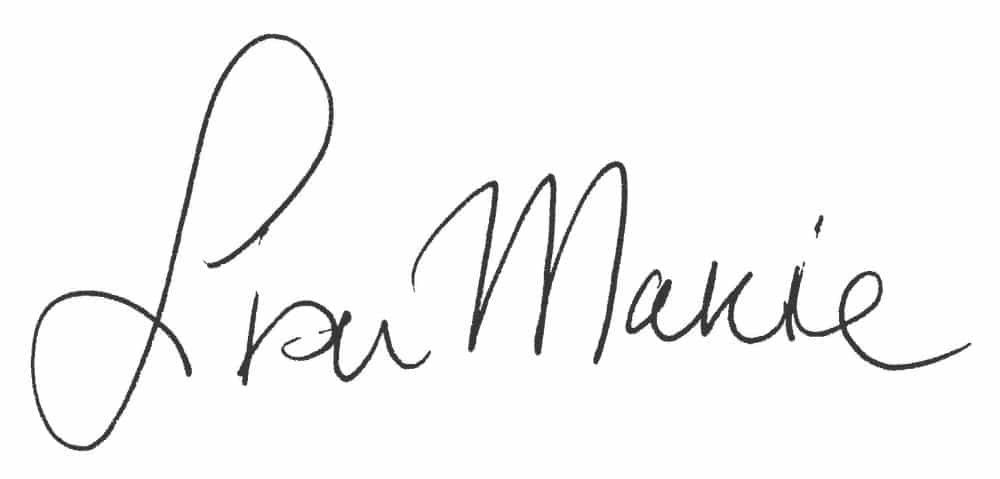 Lisa Marie Burwell
CEO/Editor-in-Chief/Creative Director
ARTICLE CATEGORIES