By Tori Phelps | 
Photography by Brandan Babineaux
If I had to live here, what would I want? It's the pivotal question that drives Faisal Syed, the founding principal of Syed Design Group, Ltd. When it comes to the house he recently designed and built in Rosemary Beach, however, there's no "have to" about it. He would consider himself lucky to live in the customized 4,330-square-foot beauty.
Alas, it's not to be.
Syed designed the house for someone else—someone who gets to move right into the six-bedroom, five-and-a-half-bath courtyard-style home on East Kingston Road. It's just a question of whom. What those future homeowners get, besides the luxury of skipping a lengthy building process, is a wholly unique residence in one of the region's most coveted areas: Rosemary Beach. Oh, and there's a tower, too.
The distinctive design all started with the lot, Syed says. While the average lot size in Rosemary Beach is forty feet by eighty feet, this considerably larger lot (sixty by one hundred twenty feet) cried out for a substantial home. Once the relative size was decided, he could begin the actual design. And that meant working within Rosemary Beach's New Urbanism town plan—a technical term for a community developed to promote an exceptional quality of life.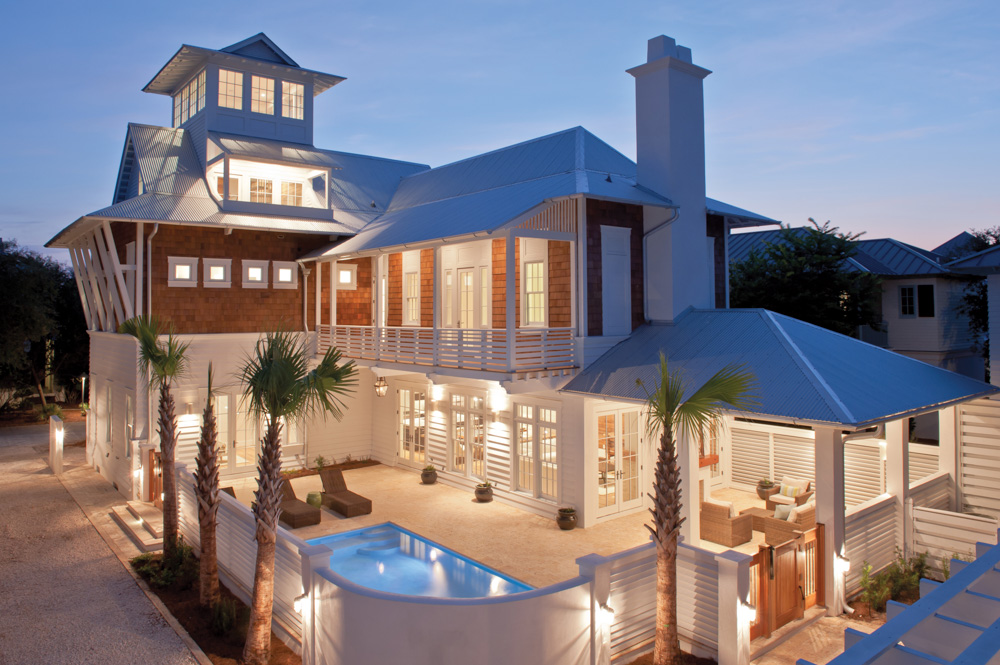 Several towns along the Emerald Coast are drawn from the New Urbanism playbook, and residents can attest to their success. Among the perks: points of interest (think beaches, public parks, pools) are all within a five-minute walking radius from anywhere in town.
The communities are developed around concepts found in small European villages and small-town America—places noted for interconnected living—but modernized for contemporary American lifestyles. The goal is to get people out of their cars and into their community so they become part of that community. There's more interaction with neighbors, more support of local businesses, and more success for the town as a whole. And you'll never get lost, thanks to a tower at the end of every vista.
That's where Syed's house comes in. Perhaps the most architecturally interesting detail of the home is its soaring observation tower, an element that was dictated by the location of the lot. He says the idea—again, from traditional European villages—is that these prescribed towers offer a visual beacon so people can orient themselves to specific areas and pathways.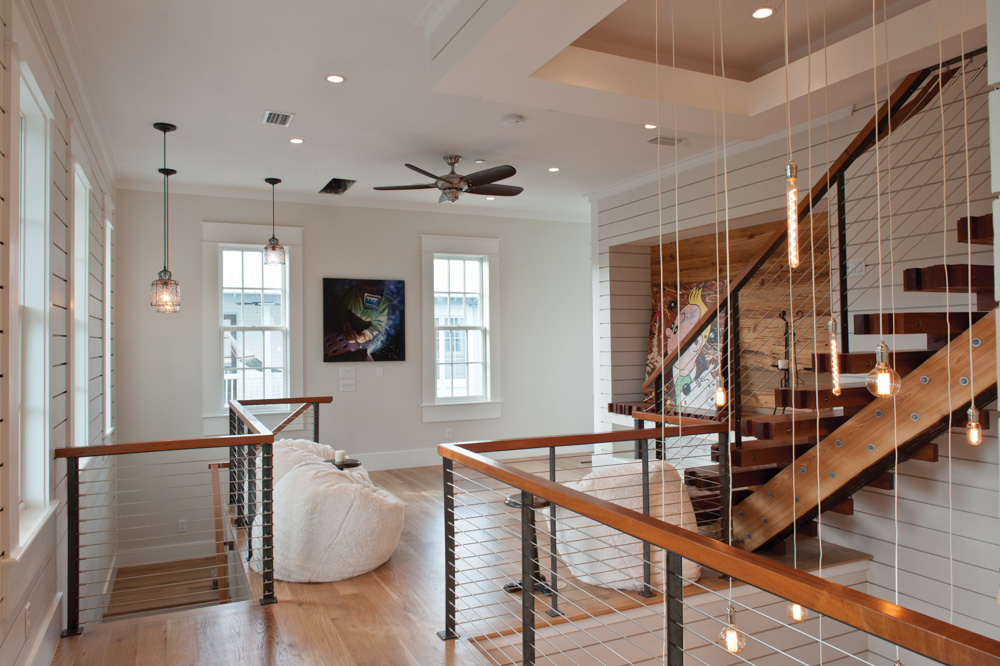 Syed went a step further than he had to with the tower, though, ensuring it delivered not only beautiful architecture, but beautiful views as well. The lot is at the north end of Rosemary Beach, a perfect location for privacy seekers but not for people who want the beach on their front step. So he brought the beach to the house, constructing the tower at a perfect height to deliver panoramic views all the way to the Gulf, with treetop views of the town as a bonus.
An instant saltwater fix also comes with the house, thanks to a twelve-by-twenty-four-foot heated saltwater pool. The pool and its Dominican shellstone patio are focal points within the expansive courtyard, a feature that creates integrated indoor and outdoor spaces. So integrated, in fact, that the house transforms into an open-air showplace simply by throwing wide the doors from the interior to the courtyard. This expanded living space—emphasis on living—also includes an outdoor kitchen, a fireplace, and a covered area that provides shade on Florida's famously sunny days.
But the exterior is just the beginning. The interior of the home is where Syed's creativity and range of skills are truly on display. For the past twenty-three years, he's played a crucial design role in acclaimed residential and commercial projects ranging from the largest cancer research hospital in America to a luxury hotel in Beijing to upmarket residences right here on the Emerald Coast. With more than two decades of experience as a trained commercial and residential designer, Syed had a world of options at his fingertips when it came to designing this latest house in Rosemary Beach. He decided to go all out with rich details that are as impressive as they are livable.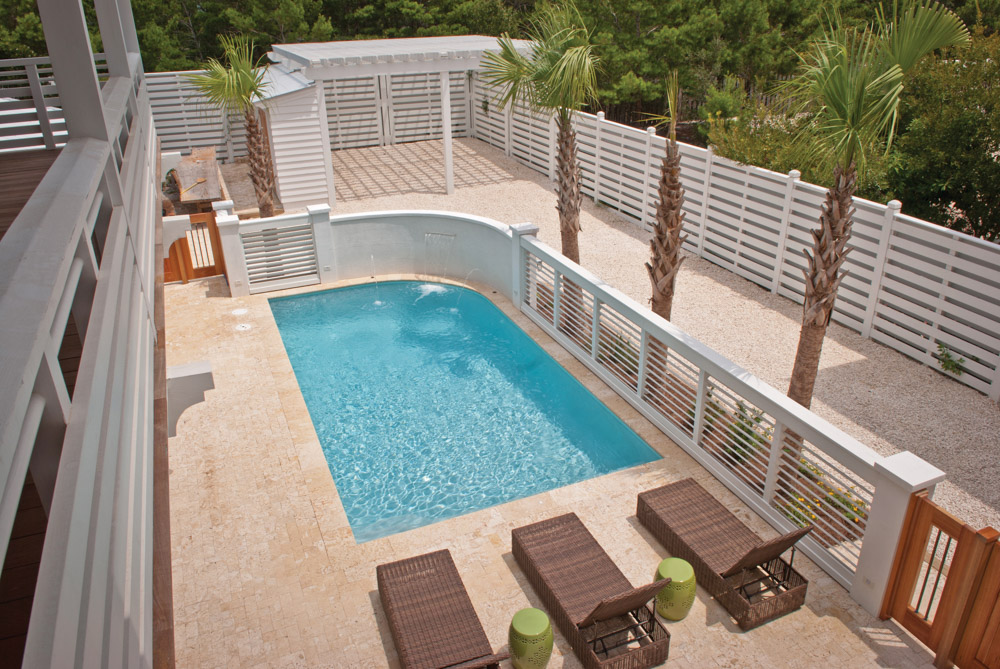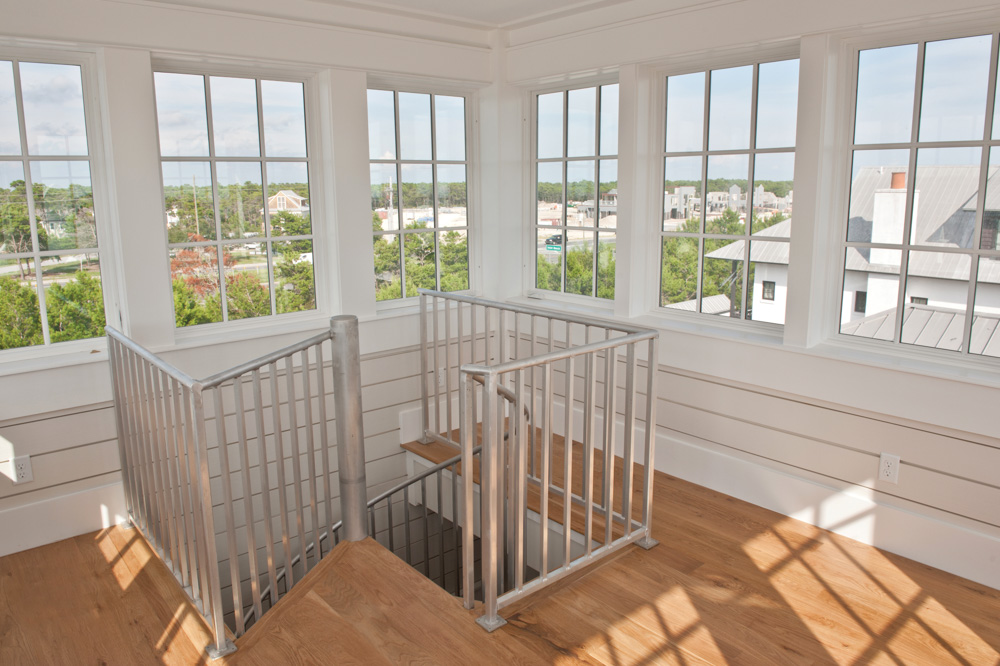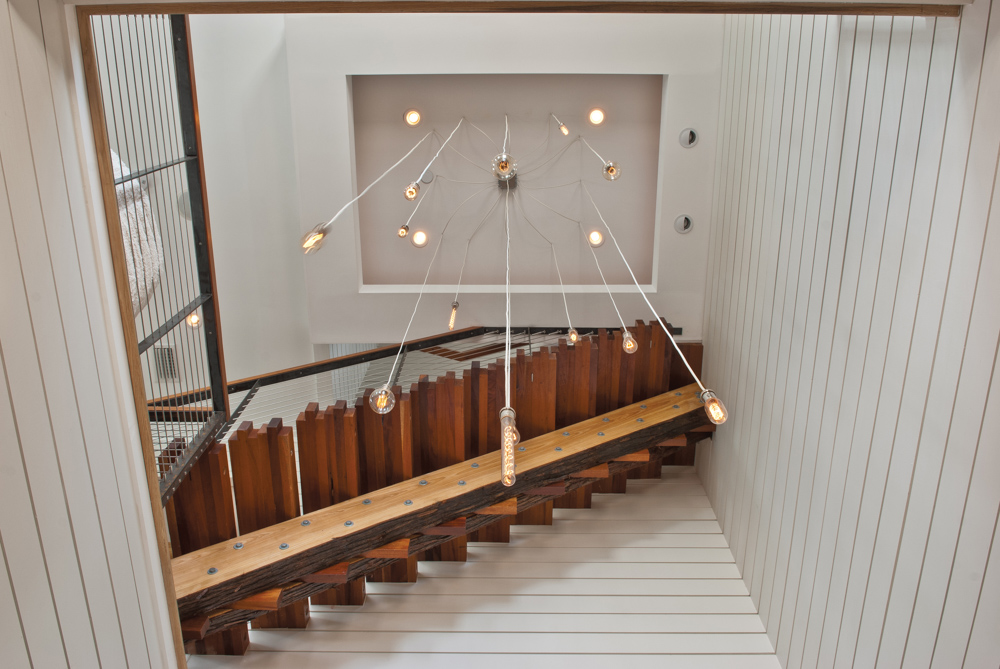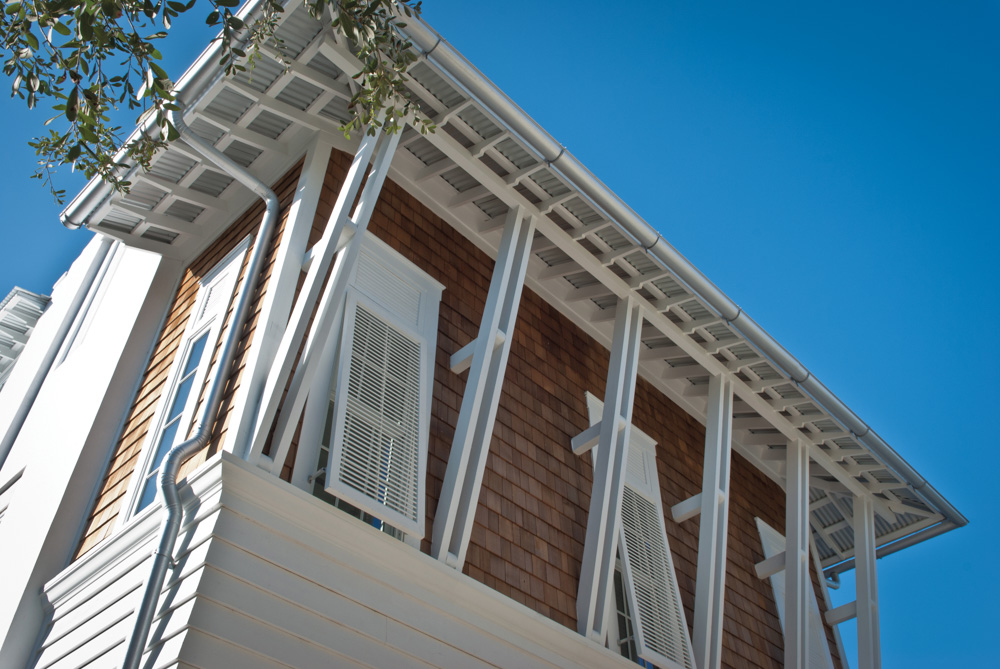 The visual feast begins with the handmade, oversized mahogany front door. Next up is the two-and-a-half-story entry foyer, highlighted by a custom-designed suspended chandelier. And when you want to explore the upper floors, you'll take the handmade mahogany and cypress floating staircase.
All of those handmade details? Syed again. Not only is he a renowned designer, but he's worked extensively as a general contractor. With two teammates, Syed constructed the massive entry door, the floating staircase, and the fireplace mantels. He rarely allows himself the indulgence of participating in the building process, but he couldn't resist this time. "Usually, I design a project and then someone else gets to build it and put their stamp on it," he explains. "In this home, I got involved in the hands-on details as well. It was very satisfying."
His wife, Jenifer, also a trained commercial and residential designer, made the home a family affair by serving as the interior designer. Though the materials are striking—wide-plank white oak hardwood floors, slatted wood walls, imported European tile—the overall feel of the house is anything but museum chilly. Rather, they've created a space that's inviting and almost playful. "It isn't overstuffed and pompous," Jenifer promises. "You don't need to have a degree in art or design to appreciate the space. It just feels right. It's meant to be a place for people to gather and make memories, and you can't do that if you aren't relaxed."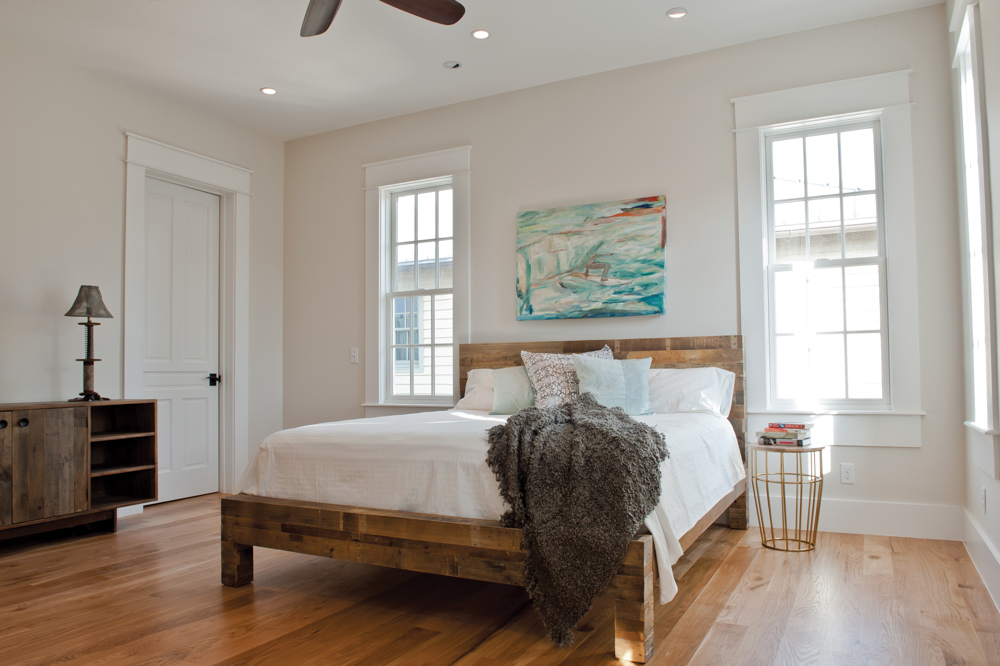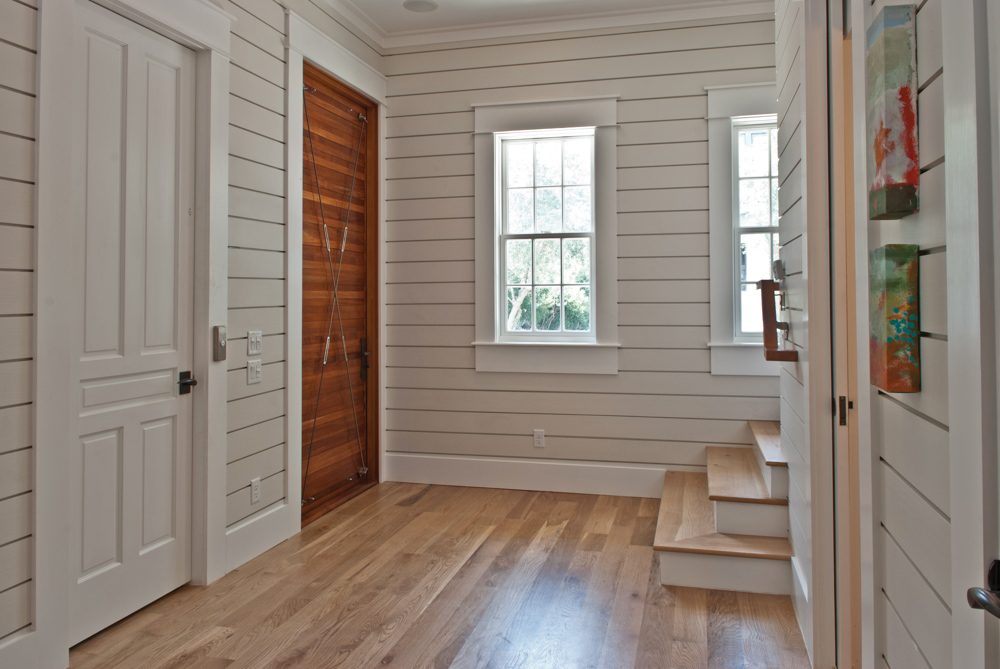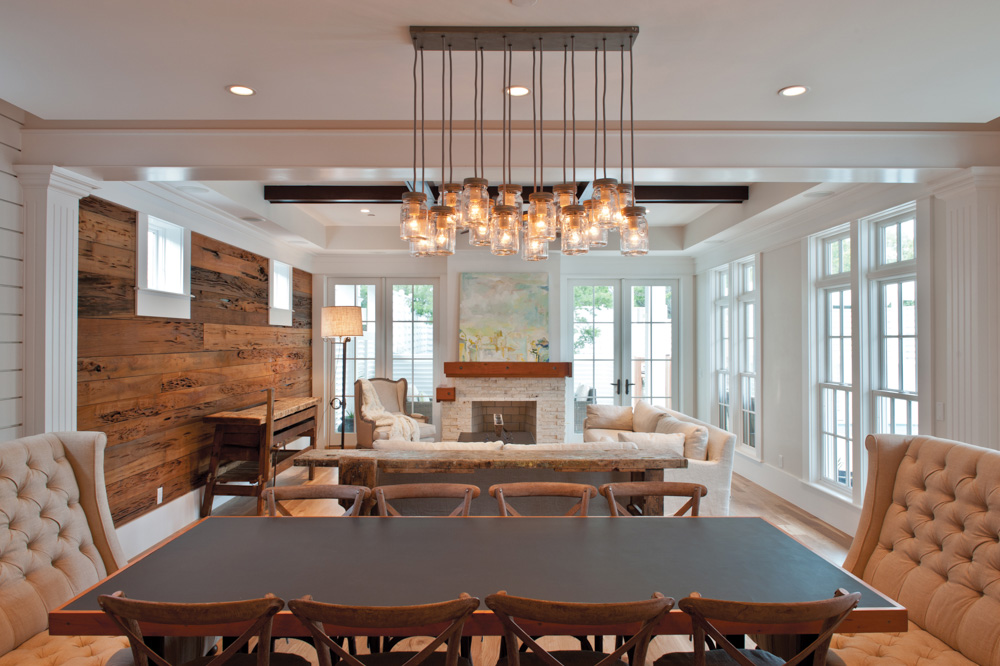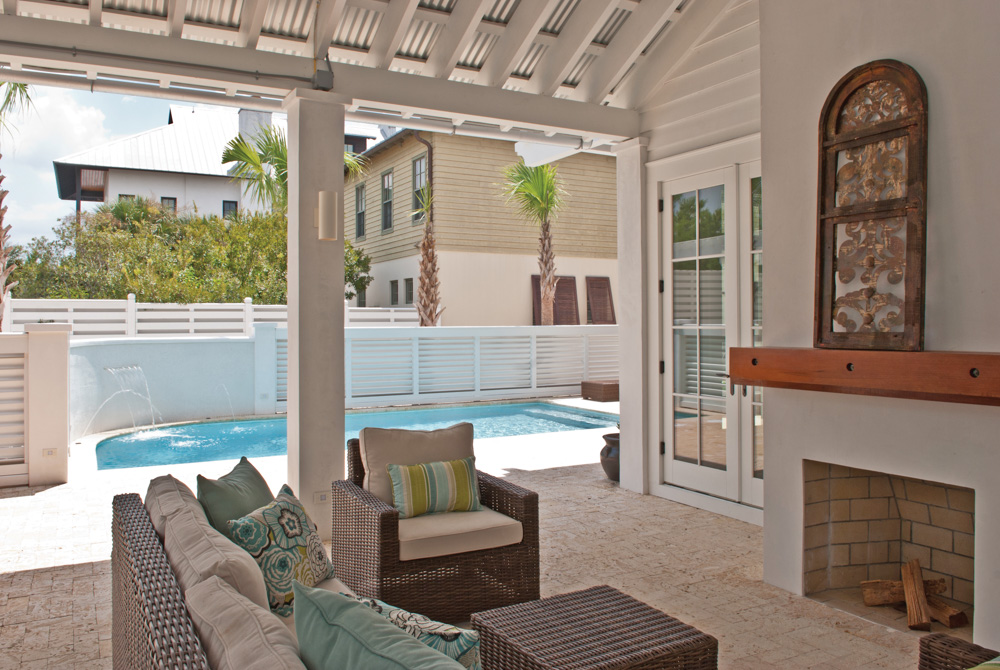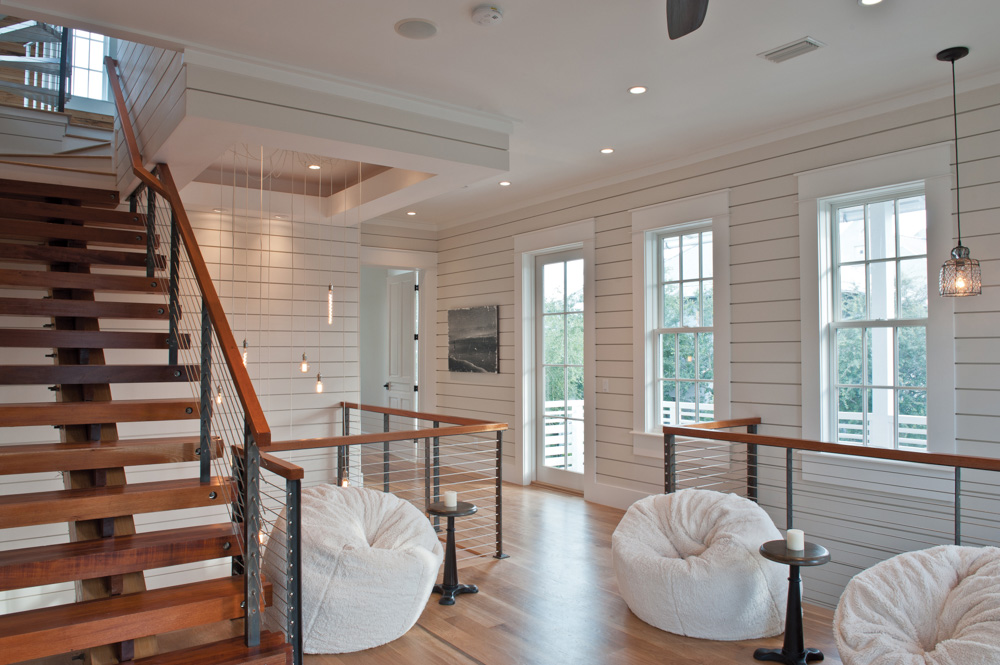 She used a neutral, tone-on-tone color palette, with darker contrasts pulled from elements like the aged cypress walls, mantels, and floors. The effect is a calm, elegant environment that's also functional (even the white furniture is slip-covered for easy care). And, most important, it's move-in ready.
While he recognizes that the home is an investment, Syed doesn't expect it to last long on the market. The list of advantages starts with location. It's not on the beach, and he says that's a good thing. Syed should know; his own house is on the north side of Rosemary Beach. When you live right on the beach, he says, your front yard becomes everyone else's playground. Not to mention all the foot traffic through your property. "This location gives you privacy, and it's still only five minutes from the beach."
Another benefit of the location is the wealth of off-street parking. The East Kingston Road property has six or seven off-street parking options; contrast that with one or two designated parking spots for beach properties. Trying to find on-street parking for guests or your own second car can be nearly impossible in a beach community. Then there's the upkeep of a beachfront home. Between the effects of sand, wind, and sea spray, maintenance is a constant battle. Houses just a few minutes from the water require significantly less maintenance. "There's a reason 95 percent of people who live here full-time live on the north side," Syed quips.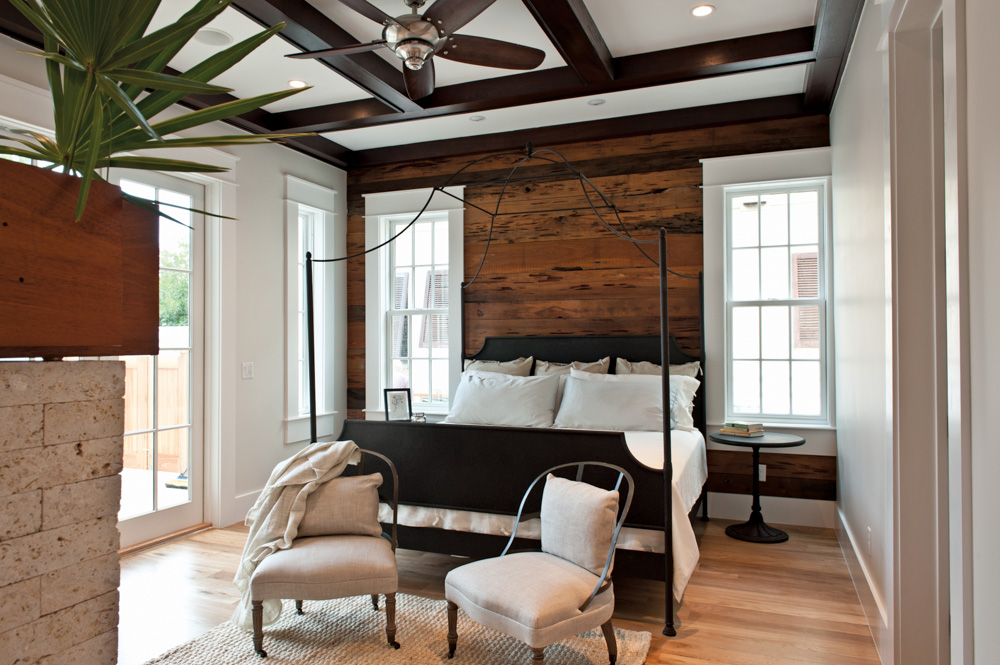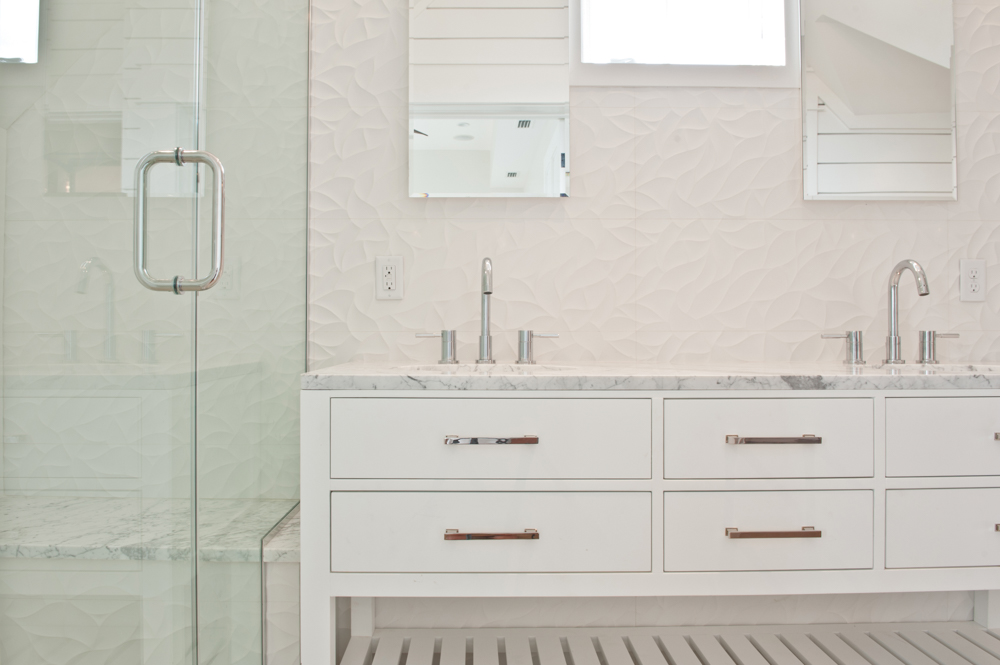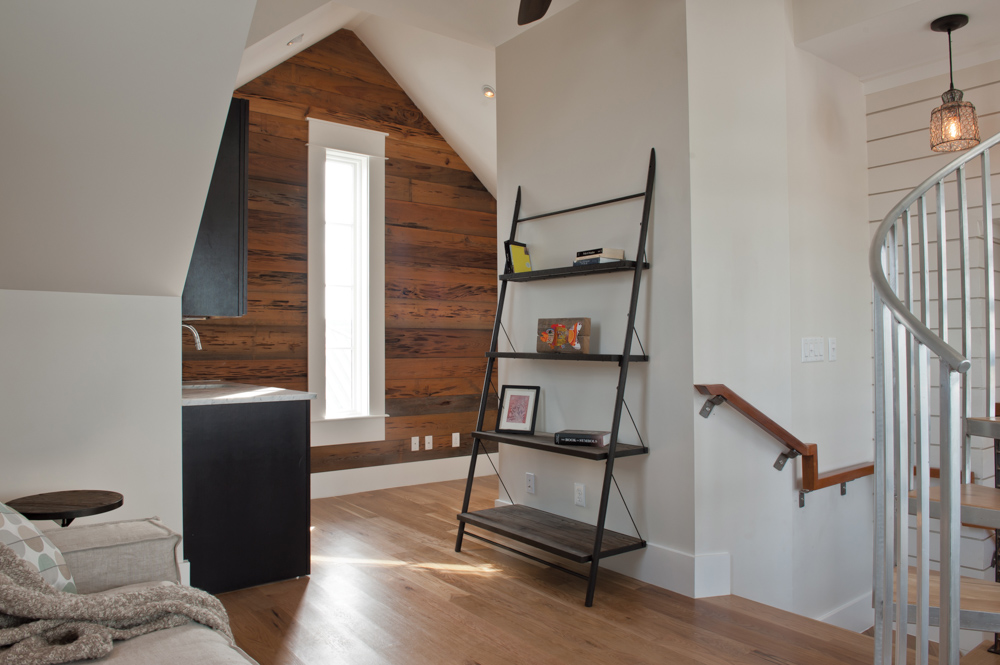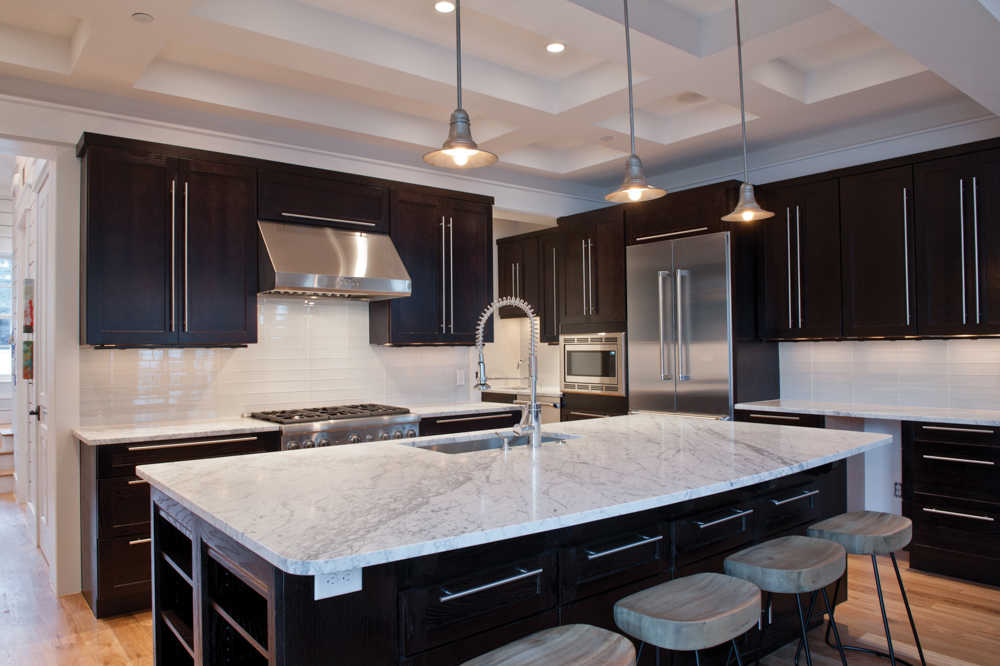 Location aside, the house just makes sense. It all goes back to Syed's initial question: if I had to live here, what would I want? What he would want is practicality. That's why there's so much storage. He would also want universal accessibility. That's why he put one of the master bedrooms on the ground floor and also installed an elevator. Flexibility is important as well, which is why every floor has its own living area. If the kids are bored by adult conversation, for example, they can hang out in their own space on the second or third floor. Lastly, Syed built in rental potential. Because it's so large and has so many amenities, he confides that it could easily rent for $12,000 a week. "The majority of the homes on the community's rental program earn enough to offset the mortgage," he says. "It could carry itself."
Syed admits he'll be a bit sad to let go of the home, though he looks forward to welcoming buyers to the laid-back, community-centric town of Rosemary Beach. And who knows? He might be hanging a "For Sale" sign on another design-build property before too long. "We have a lot of fun doing these homes," Jenifer says. "He's a master of flow and use of space, and then I come in and create areas for people to make memories. That's what it's really all about."
— V —
---
For additional information on the East Kingston Road residence, or to discuss a personal tour, please contact the Syed Design Group at (850) 543-5951.
ARTICLE CATEGORIES