Choosing the "best of the best" in music, entertainment, podcasts, books, movies, and television is, naturally, a subjective task and one that our staff was excited to take on for this special edition hundredth issue of VIE. Although our favorites can often change as we devour new content and revisit the classics, we love sharing them with readers so you can do the same with friends and family. Let us know what's currently in your queue or on your nightstand—or the all-time faves you keep going back to—when you follow us on social media @viemagazine. We'd love to hear from you!
Watch Me
Dune
The big-screen adaptation of author Frank Herbert's revered sci-fi classic was released in 2021 to mixed reviews, but its impressive scale and beautiful cinematography can't be denied. Its all-star cast and pop culture significance make it worth a watch, especially as the second installment is expected to drop in 2023
Little Women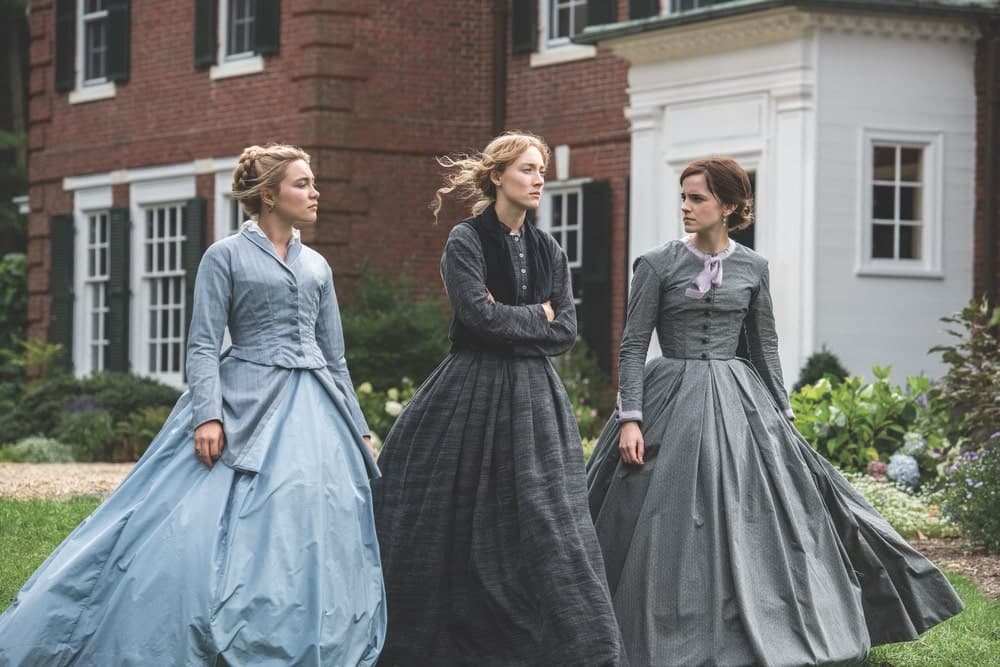 Another classic came to life again in 2019 in this emotional family drama about the storied March sisters. With standout performances by Saoirse Ronan as Jo, Florence Pugh as Amy, and Emma Watson as Meg, literary fans of all ages should certainly cozy up with a cup of tea for this one.
No Time to Die
Daniel Craig reprised his role as James Bond last year in the latest installment of the eponymous franchise based on Ian Fleming's hit spy thrillers. The film leaves the world of 007 shaken (not stirred) and audiences worldwide speculating on where it could go next.
The Beatles: Get Back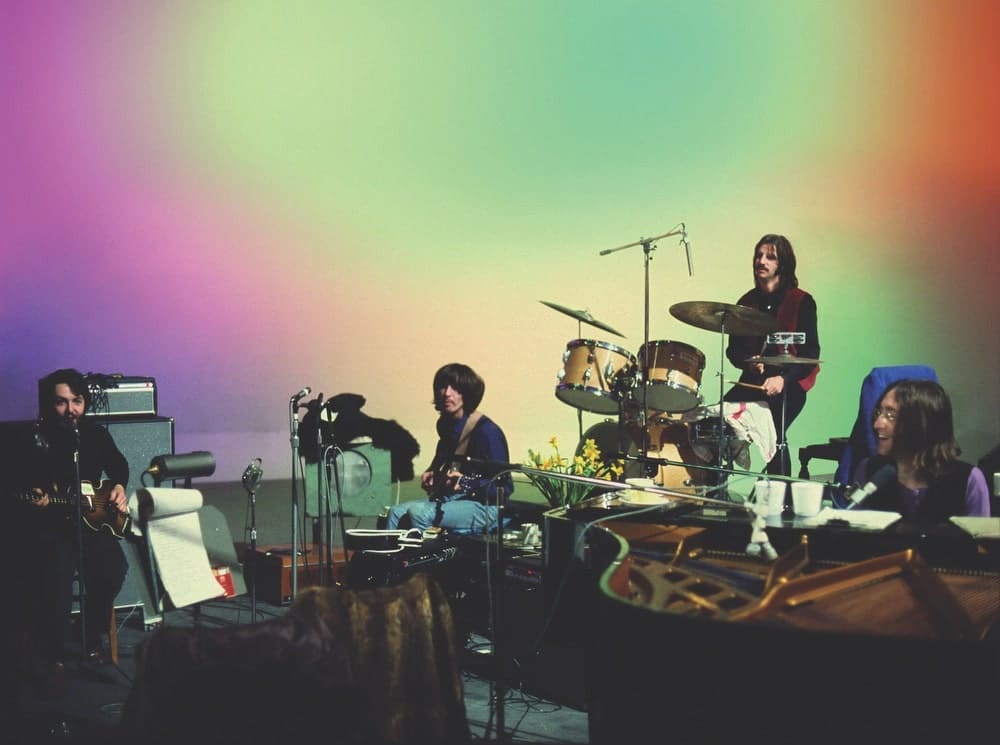 Get an inside look at making one of the most iconic albums of all time with renowned director and producer Peter Jackson. The Beatles: Get Back explores the story behind the band's last studio album, Let It Be. From recording at Apple and EMI studios in London to the famed rooftop concert, the three-part docuseries released on Disney+ in November 2021 comprises almost exclusively never-before-seen footage.
Dopesick
"Inspired by the true story of how America got hooked on a lie," Dopesick is one of the top dramas on Hulu and explores the sordid affairs of the US opioid crisis, from a Virginia mining town to the DEA and the dark side of the pharmaceutical industry. Based on the book Dopesick: Dealers, Doctors and the Drug Company that Addicted America by Beth Macy, the miniseries stars Michael Keaton, who just won a Golden Globe for his role.
Maid
"After fleeing an abusive relationship, a young mother finds a job cleaning houses as she fights to provide for her child and build them a better future." This Netflix Original series was released in October 2021 and provides a heavy dose of drama blended with heartfelt moments, tear-jerkers, and beautiful yet dreary Seattle scenery. It's already garnered a handful of impressive award nominations and is worth a watch when you're "in your feelings."
Normal People
The winner of the IFTA Film & Drama Awards for 2021, this Irish drama television series has held much acclaim from critics and fans since it debuted in 2020. The plot features classmates Marianne Sheridan and Connell Waldron navigating a complicated relationship in their last year of secondary school in County Sligo on Ireland's Atlantic Coast and heading into their first undergraduate year at Trinity College Dublin. Watch on Hulu.
Shadow and Bone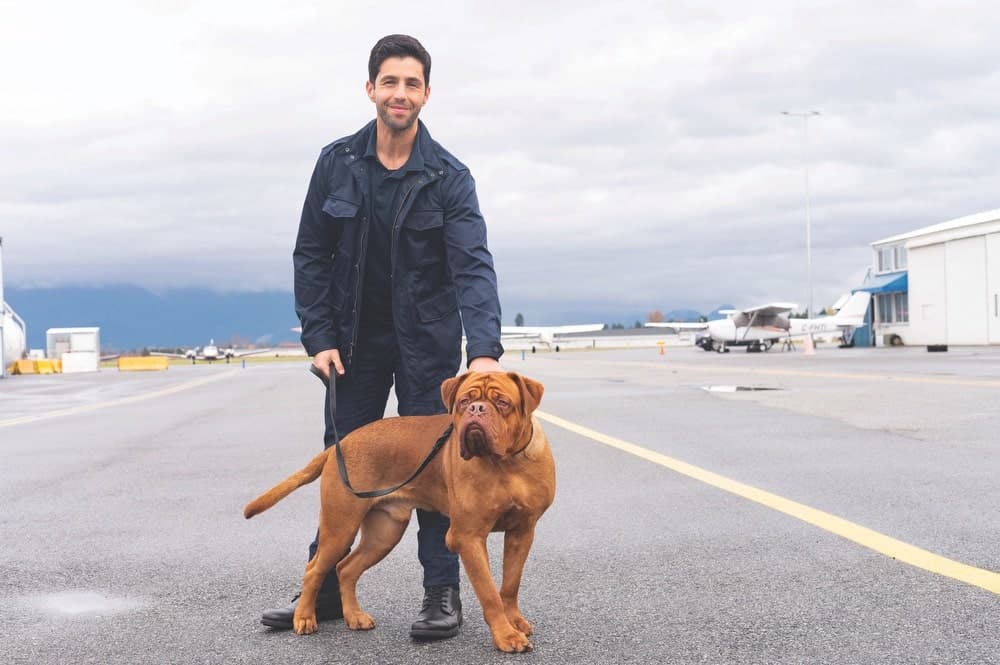 Dark fantasy lovers, this one's for you. Based on the popular Grishaverse books by Leigh Bardugo, the Netflix series debuted in the spring of 2021. It combines several plotlines from the books into one, bringing together fan-favorite characters in ways not previously explored while sticking well to the overall lore and universe. The first season follows cartographer Alina Starkov through the ups and downs of self-discovery, love, and loss as she tries to navigate her place in a world torn apart by war and a dark force that has split her country in two.
Ted Lasso
Perhaps the feel-good show of the year for 2021, it seems everybody has been talking about Ted Lasso. The Apple TV+ dramedy stars a minor league American football coach played by Jason Sudeikis, hired to coach a professional English football club despite having no experience coaching soccer. As one might expect, hilarity ensues along with the uplifting moments that only a good sports story can provide.
The Morning Show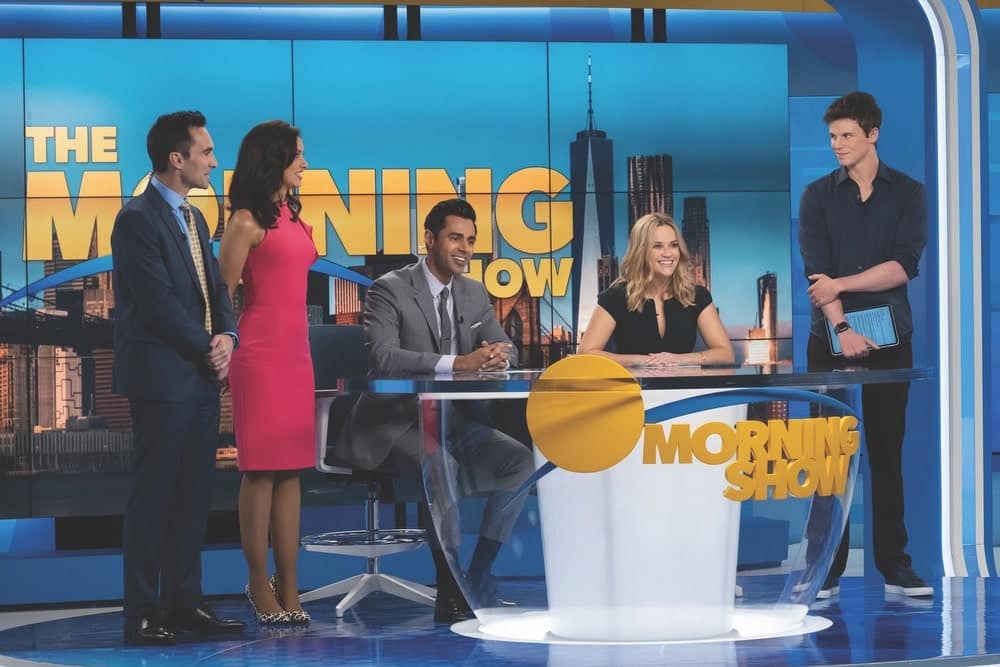 Also streaming on Apple TV+, get "an inside look at the modern workplace through the lens of the people who help America wake up, pulling back the curtain on early morning television" in this drama starring Jennifer Anniston, Reese Witherspoon, and Steve Carell. If you ever wanted the juiciest dirt from behind the scenes of your favorite newsdesk, this series has got it all. Stay tuned, as Apple just announced a third season!
Turner and Hooch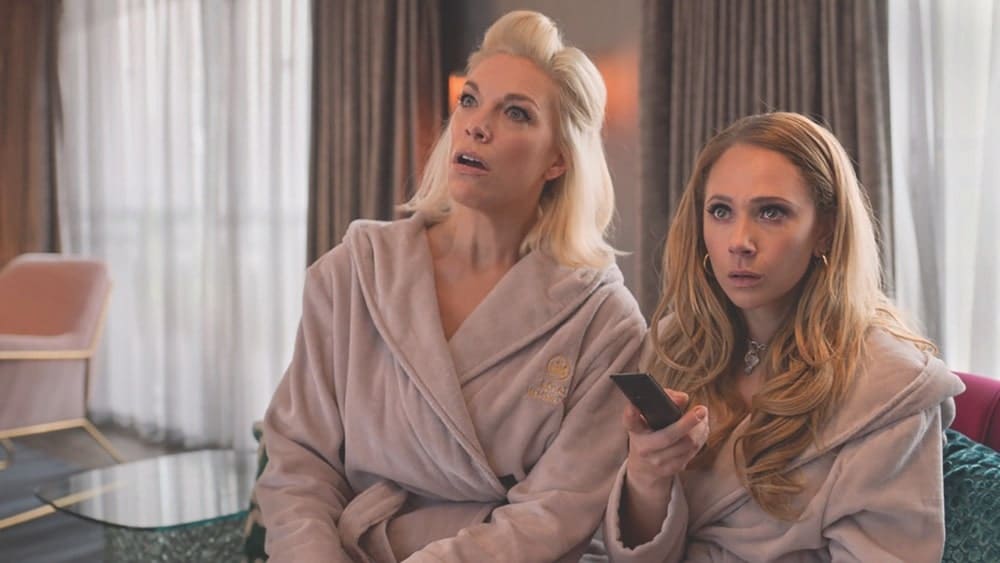 Another heartwarming comedy with a healthy dose of serial crime drama, the Disney+ reboot of Turner & Hooch picks up a few decades from where the 1989 Tom Hanks film left off. Detective Scott Turner's son, a U.S. Marshal played by Josh Peck, inherits the new Hooch, a drooling canine catastrophe who might teach him a thing or two about what it means to be partners. Although the series has not been picked up for a second season, it's worth a watch for fans of the film and families looking for a fun mix of comedy and crime.
YOU
If you haven't heard about YOU, chances are you haven't been on the internet at all in the past few years. The hair-raising thriller dropped its third season in October 2021 with more twists and turns than ever before. Catch up with Joe Goldberg (Penn Badgley) and Love Quinn (Victoria Pedretti) as they navigate the perils of suburban life and stir up some new ones. Catch the first three seasons on Netflix for a bloody good time.
Read On
Best Wishes, Warmest Regards: The Story of Schitt's Creek
"This beautifully produced keepsake coffee-table book is the ultimate celebration of the series, the town, the characters, and the state of mind that is Schitt's Creek. Capturing the essence and alchemy of all six seasons of what is now considered to be one of the most groundbreaking comedy television series of the last decade, Best Wishes, Warmest Regards is a gift to fans everywhere who have made the show their own."
HRH: So Many Thoughts on Royal Style
Journalist Elizabeth Holmes spent more than ten years on staff at the Wall Street Journal as the go-to expert on the business side of style and fashion. As fans of her royal-obsessed Instagram account, @eholmes, might know, she's also an expert on the who, what, and wear of the British royal family. Her 2020 coffee-table book offers an insider's perspective on the style choices and influences of Queen Elizabeth II; Diana, Princess of Wales; Catherine, the Duchess of Cambridge; and Meghan, the Duchess of Sussex.
The People We Keep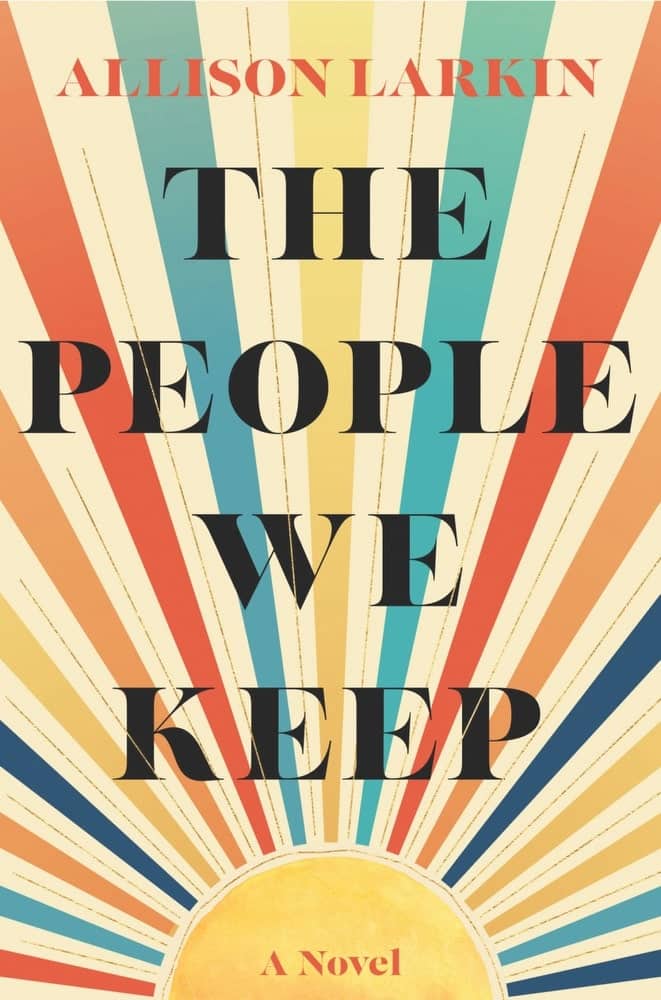 Lauded as one of 2021's best books, Allison Larkin's novel follows April Sawicki, a high-school dropout in the mid-1990s who lives in a beat-up motorhome and works at the local diner in her hometown that never actually felt like home. "When she 'borrows' her neighbor's car to perform at an open mic night," the synopsis says, "she realizes her life could be much bigger than where she came from. After a fight with her dad, April packs her stuff and leaves for good, setting off on a journey to find a life that's all hers."
The Women of Chateau Lafayette
"Most castles are protected by men. This one by women." A noblewoman with political ambitions, a glittering New York socialite, and an artistic French schoolteacher live decades apart but are more connected than they'll ever realize in Stephanie Dray's 2021 novel. This USA Today bestseller and book club favorite is "based on the true story of an extraordinary castle in the heart of France and the remarkable women bound by its legacy."
HOME—Inspirations for Home and Life by VIE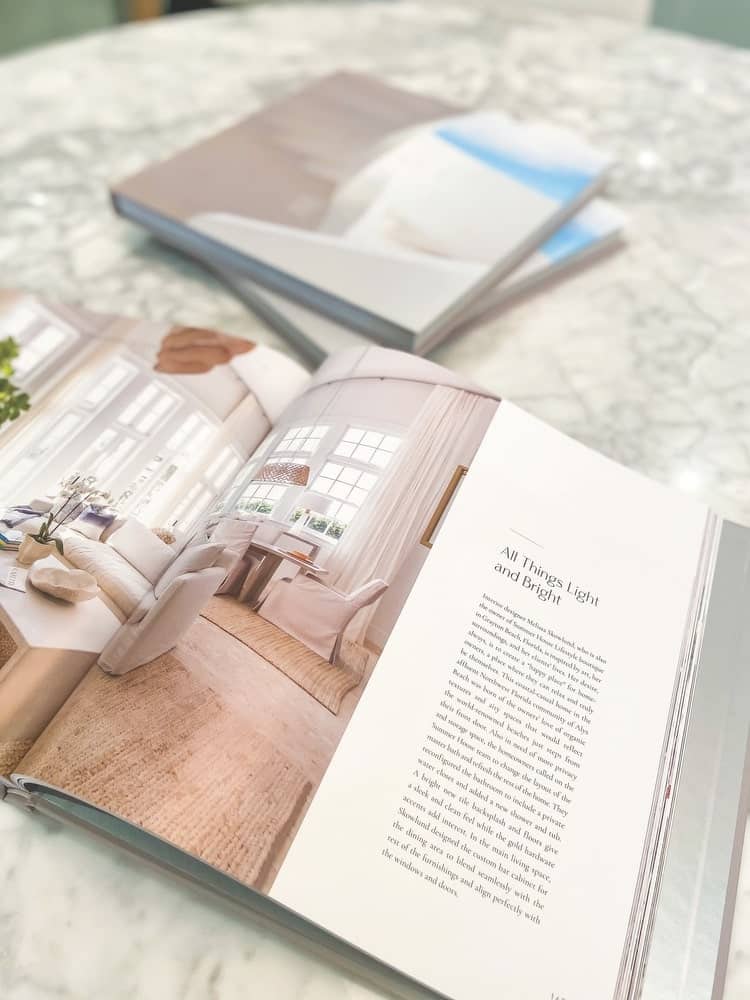 The genesis of VIE's first legacy coffee-table book, HOME—Inspirations for Home and Life, was a desire to write a love letter to the Northwest Florida Gulf Coast and the people who make it beautiful. Architects, interior designers, artisans, and chefs make their indelible marks on the area and all who visit it. A blend of Southern hospitality, an easygoing beach mentality, and sophisticated taste has made this a truly unique slice of paradise. Get yours today at VIEmagazine.com or select Northwest Florida retailers.
Listen Up
Podcasts We Love
Unlocking Us with Brené Brown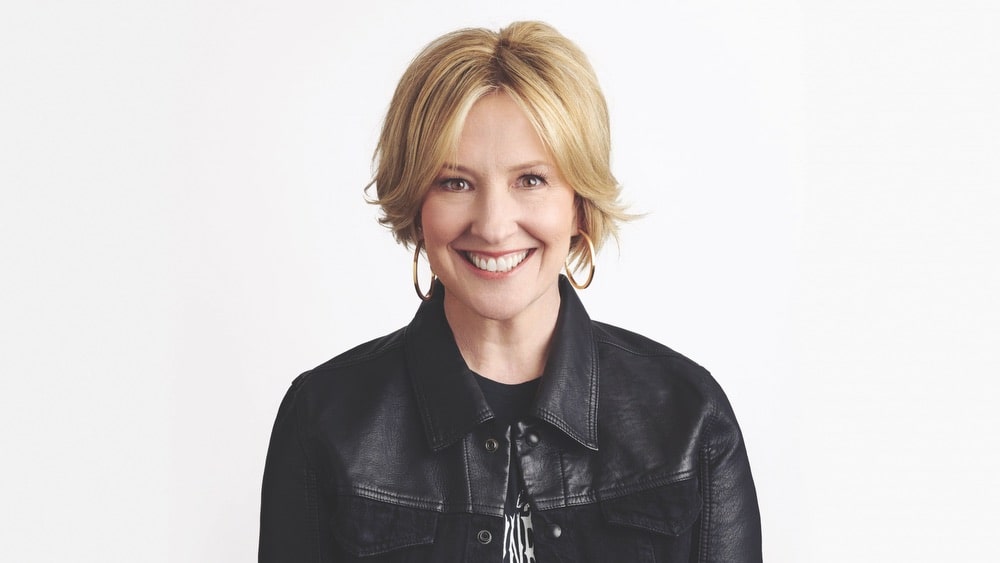 "I've spent over twenty years studying the emotions and experiences that bring meaning and purpose to our lives, and if there's one thing I've learned, it's this: We are hardwired for connection, and connecting requires courage, vulnerability, and conversation," says author and research professor Brené Brown on her Spotify exclusive podcast series, Unlocking Us. "I want this to be a podcast that's real, unpolished, honest, and reflects both the magic and the messiness of what it means to be human."
Crime Junkie
"Crime Junkie is a weekly true-crime podcast dedicated to giving you a fix. Every Monday, Ashley Flowers will tell you about whatever crime she's been obsessing over that week in a way that sounds like you're sitting around talking crime with your best friends. The storytelling is straightforward and free of rabbit holes, so the cases stay suspenseful and are easy to follow. If you can never get enough true crime, congratulations, you're a Crime Junkie!"
Yoga Girl: Conversations from the Heart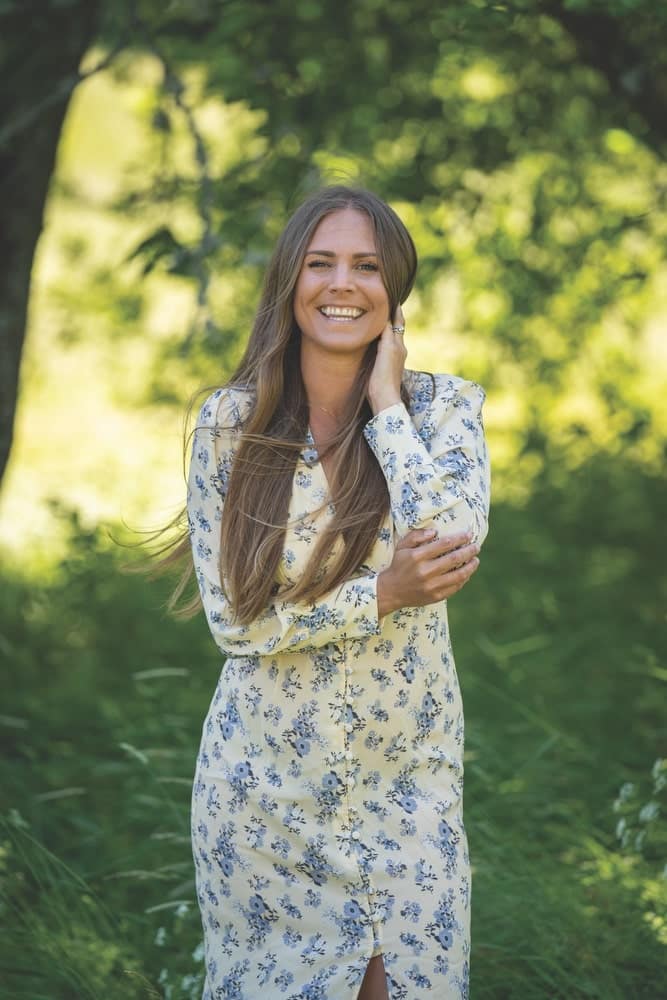 "Rachel Brathen, known as Yoga Girl, is an international yoga teacher, speaker, bestselling author, and serial entrepreneur who inspires millions every day. Now, Rachel offers an even more intimate look into her life and inspiring journey. Weekly episodes of storytelling and talks from Rachel dive into topics such as love, trust, finding balance, overcoming adversity, and of course, yoga and well-being. The light you are seeking is within your own heart. Join Rachel as she helps you uncover it, from her heart to yours."
My Favorite Murder
If you enjoyed the new hit Hulu series Only Murders in the Building starring Steve Martin, Martin Short, and Selena Gomez, chances are, you might already know about My Favorite Murder. For those who don't: "My Favorite Murder is the hit true-crime comedy podcast hosted by Karen Kilgariff and Georgia Hardstark. Since its inception in early 2016, the show has broken download records and sparked an enthusiastic, interactive 'Murderino' fan base who come out in droves for their sold-out worldwide tours."
Where Should We Begin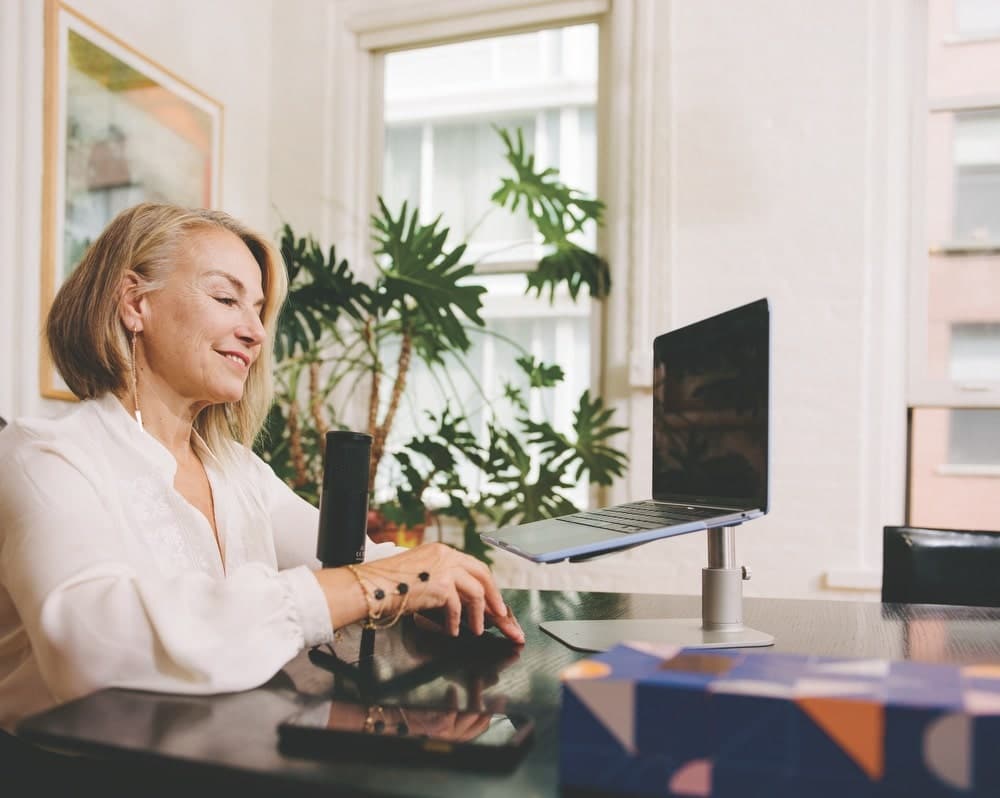 Award-winning therapist and author Esther Perel explores the plights of couples under pandemic lockdown around the world, how this global crisis is putting unique strain on relationships, and what communication practices can help. "Listen to the incomparable therapist Esther Perel counsel real couples as they reveal the most intimate, personal, and complicated details of the conflicts that have brought them to her door."
VIE Speaks: Conversations with Heart & Soul
In 2020, the creators of VIE embarked on a new adventure to make VIE Speaks: Conversations with Heart & Soul. This podcast series features our CEO and editor-in-chief, Lisa Marie Burwell, hosting guests at VIE HQ and chatting about various topics. Each guest is an expert in their field, and each conversation is an entirely unscripted look into different brilliant and beautiful minds. VIE Speaks is a podcast for the everyman that, like VIE magazine, is dedicated to telling Stories with Heart & Soul. Discover interviews with Julian Lennon, Jane Poynter of Space Perspective, Brian Kelley of Florida Georgia Line, animal activist Laurie Hood, and so many more at VIEmagazine.com or your favorite streaming service.
Albums to Enjoy
Adele – 30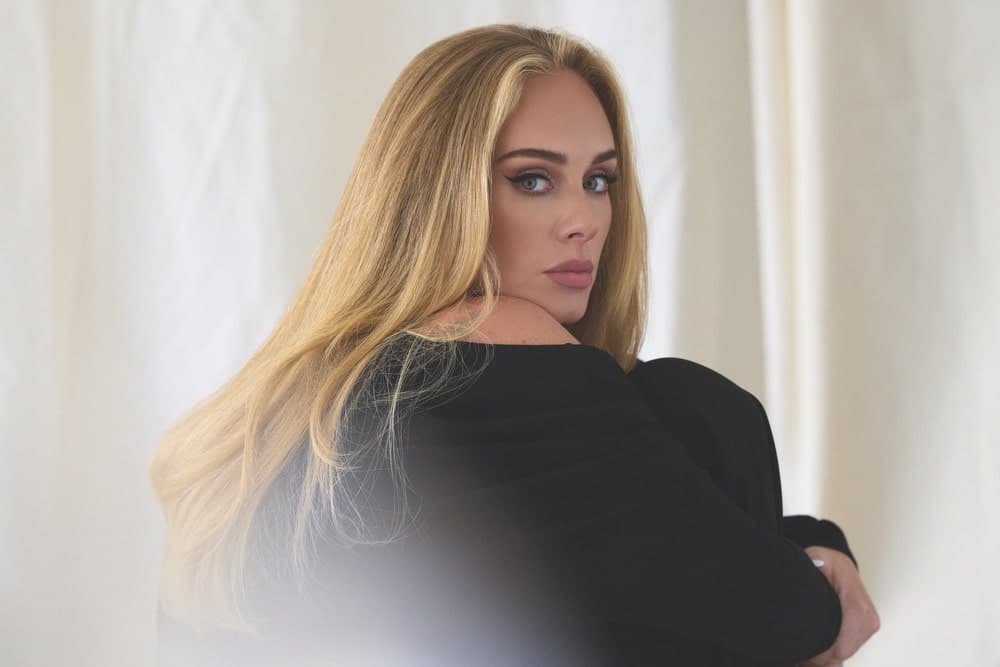 The much-anticipated 2021 release of Adele's first studio album since 2015 seems to have lived up to the hype, as "30 is the first album with six weeks in a row at No. 1 on Top Album Sales in six years, since Adele's 25 had seven straight weeks in the lead," according to Billboard. Featuring the lead single "Easy On Me," the album addresses the artist's struggles with mental health, divorce, motherhood, and more, giving listeners a raw and heartfelt window to her world.
Billie Eilish – Happier Than Ever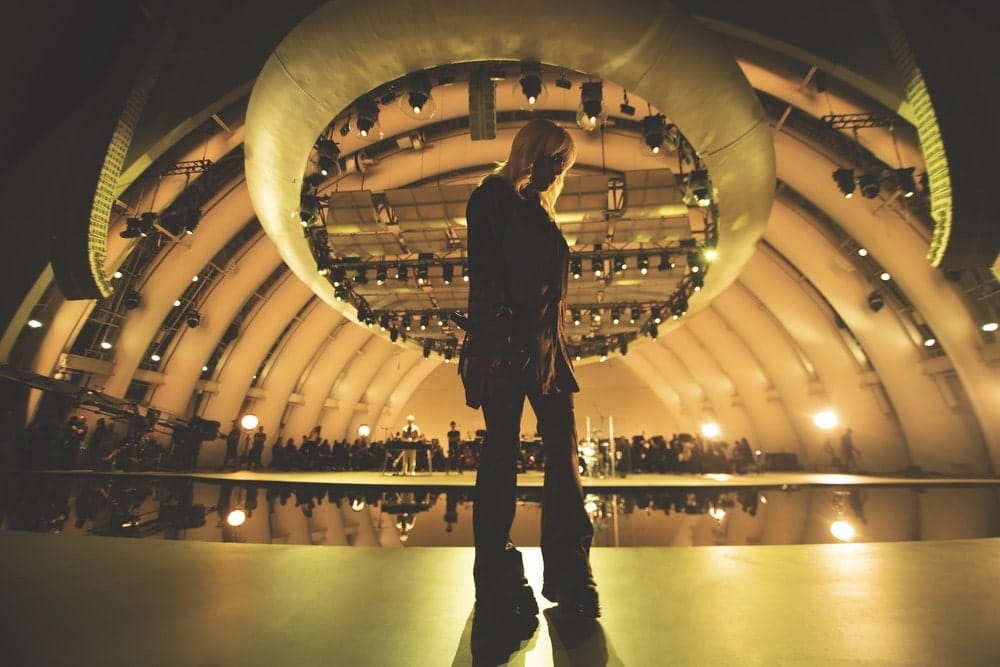 The pop star's sophomore studio album, Happier Than Ever, takes listeners back with a distinctive Old Hollywood sound and the attitude and creative energy that Eilish is known for. Be sure also to check out the live concert edition, Happier Than Ever: A Love Letter to Los Angeles, streaming on Disney+.
Elton John – The Lockdown Sessions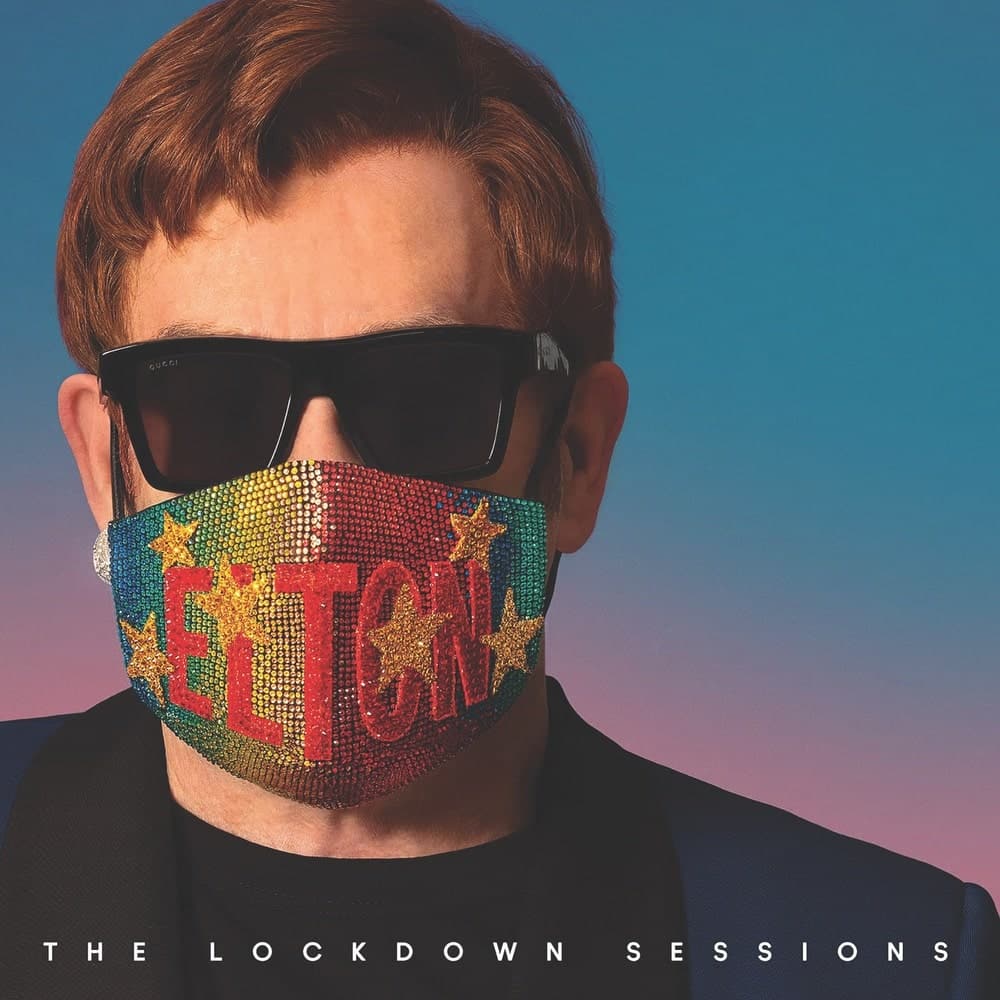 Sir Elton John might have put his Farewell Yellow Brick Road Tour on hiatus due to COVID-19 and hip surgery, but that doesn't mean he was doing nothing for the past couple of years. The Lockdown Sessions is the star's new collaborative studio album featuring tracks with Dua Lipa, Charlie Puth, Stevie Wonder, Miley Cyrus, Lil Nas X, Surfaces, Stevie Nix, Brandi Carlile, and many more.
Lil Nas X – MONTERO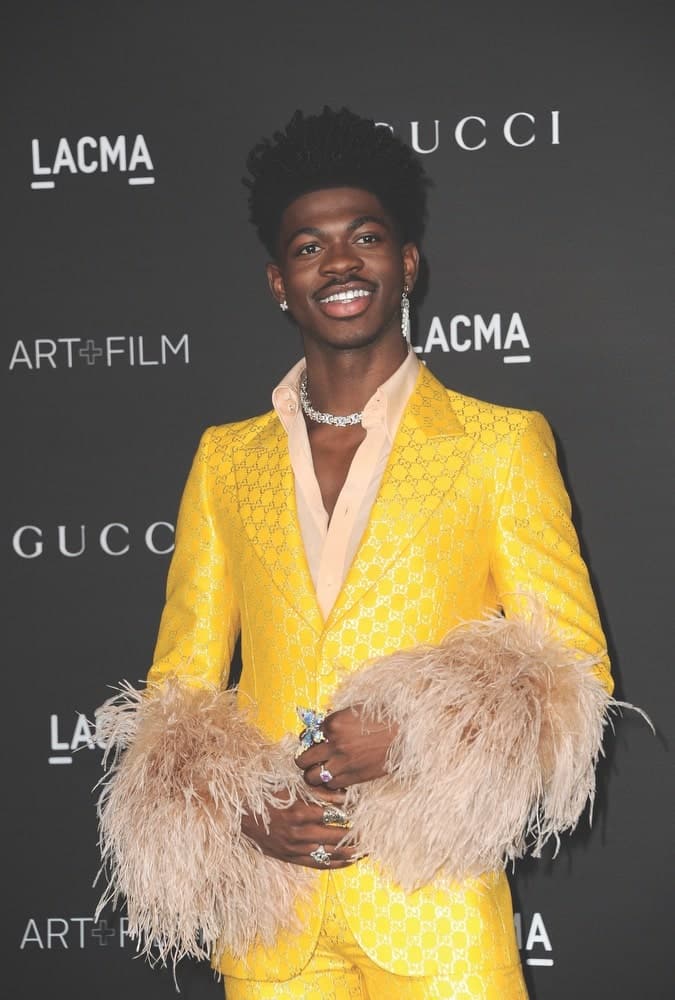 A pop-rap sensation thanks to his hit single "Old Town Road" featuring Billy Ray Cyrus, Lil Nas X has taken the 2020s by storm with his bold music, fashion, and personality. His debut album, MONTERO, came out in September 2021 to much acclaim from fans and critics and was the most pre-saved album of all time on Apple Music.
Mac Miller – Circles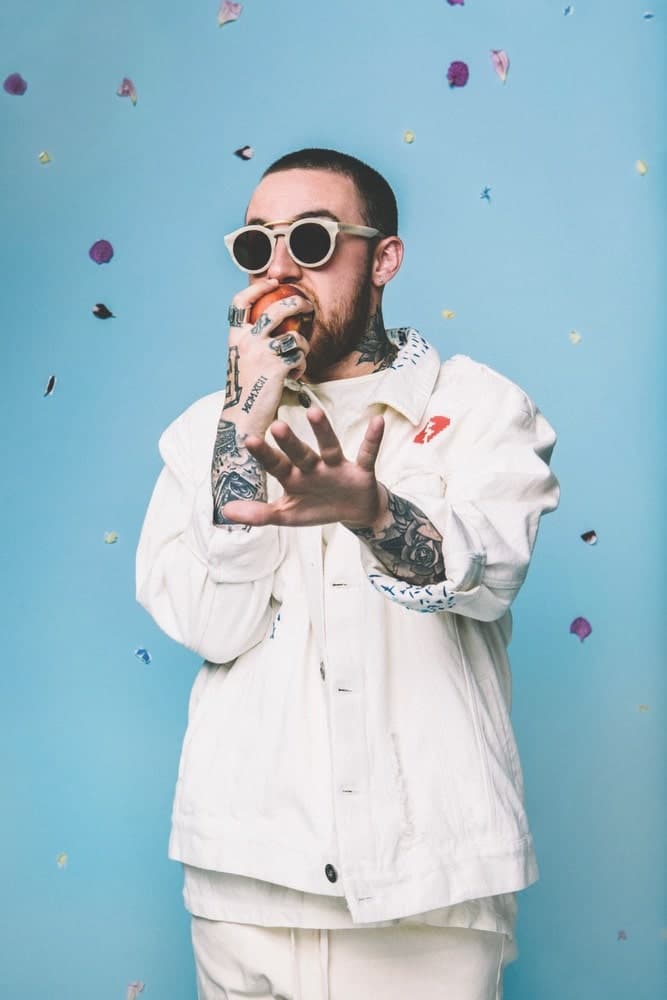 Following the rapper's death in 2018, Mac Miller's studio album Swimming was nominated for Best Rap Album at the Grammy Awards. His posthumously released 2020 album, Circles, made it into the top three of US Billboard charts with much praise. Fans can once again celebrate the artist's life with the re-release of Miller's 2014 mixtape, Faces, which is now available on Spotify for the first time.
Olivia Rodrigo – SOUR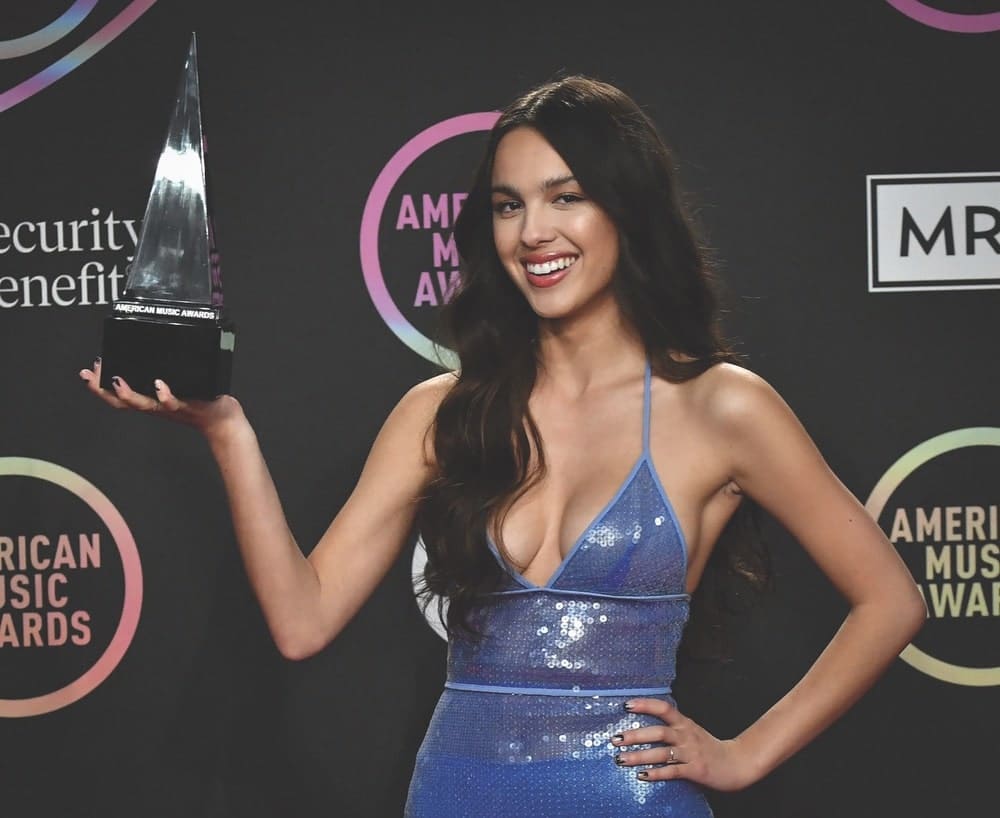 The Disney star turned pop star released her debut album in May 2021 following the viral success of the hit single "Driver's License," which became the new anthem for heartbroken teens and young adults everywhere. The album was recorded entirely during lockdown due to COVID-19. The artist described it as a "super versatile" body of work that mainly blends mainstream pop, folk, and alternative rock with elements of pop-punk, country, and grunge.
— V —
---
ARTICLE CATEGORIES