An immersion in wellness
by sarah freeman | Photography courtesy of Palazzo Fiuggi
Cuisine by a three-star Michelin chef, high-tech touchless therapies, and bathing like Bond are all on the menu at an Italian palace turned medi-wellness retreat: Palazzo Fiuggi.
The sensation of sinking into sun-warmed sands overwhelmed me as my therapist contoured thousands of tiny quartz crystals around my tired limbs. The ancient Egyptians took baths in the Sahara Desert to treat respiratory conditions, and 1,500 miles away in central Italy, I discovered psammo (Greek for "sand") therapy has a modern twist.
Nestled in the foothills of the Apennine Mountains, less than an hour's drive from Rome, the thermal town of Fiuggi has long been a mecca for holistic wellness. Once bottled for European royalty, its therapeutic waters were credited with curing the kidney stones of Michelangelo and Pope Boniface VIII. Seven centuries later, the town's health-giving H2O continues to gurgle out of its two springs: the Fonte Bonifacio VIII and Fonte Anticolana. And thanks to a sumptuously restored palace, the fashionable twentieth-century spa town is in vogue once again.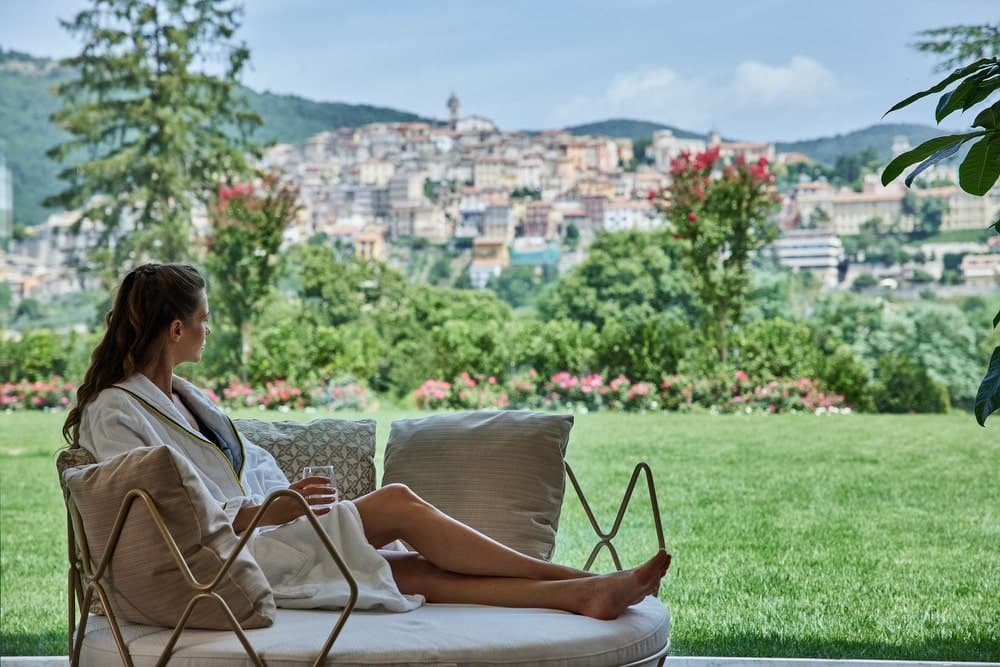 Famed for installing one of the country's first outdoor swimming pools, the art nouveau stunner where Ingrid Bergman spent her summers, Palazzo Fiuggi returned to its restorative roots last May. The masterminds of Forte Village, an iconic destination spa on Italy's island of Sardinia, are behind Palazzo Fiuggi's $34 million reboot—transforming nearly 65,000 square feet of conference and meeting rooms into a modern, marble-clad temple to wellness.
Satisfyingly, the 102-room hotel's illustrious history lives on in its Murano glass-chandeliered dining room and frescoed ballroom. The ballroom has been converted into a movement lab where virtual reality fans can try Icarus, a high-tech exercise machine that makes users feel like they're flying through space while working their cores! Once graced by Pablo Picasso, these hallowed halls are now filled with fluffy-robed wellness pilgrims shuffling between appointments.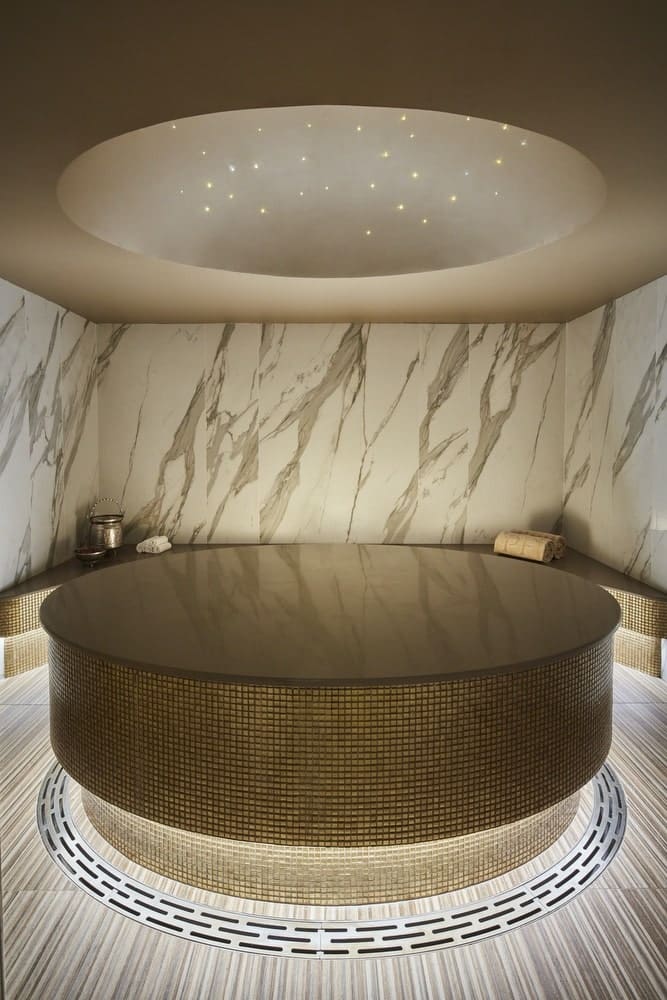 Most stays begin with a consultation by an in-house doctor, who customizes one of Palazzo Fiuggi's four science-driven programs according to guests' personal wellness goals. Billed as holistic-meets-high-tech health, offerings include everything from reflexology to retinal scans, alongside lab analysis, medical aesthetics, and signature spa therapies like the "hydro cure." I discovered that the highlight of this hour-long, three-step treatment is being wrapped like a mummy in warm volcanic mud before being hosed down with alternating piping hot and teeth-chatteringly cold water. A favorite bathing regimen of 007 in Ian Fleming's novels, the aptly named "Scottish shower" reduces inflammation, my therapist explained.
Most stays begin with a consultation by an in-house doctor, who customizes one of Palazzo Fiuggi's four science-driven programs according to guests' personal wellness goals.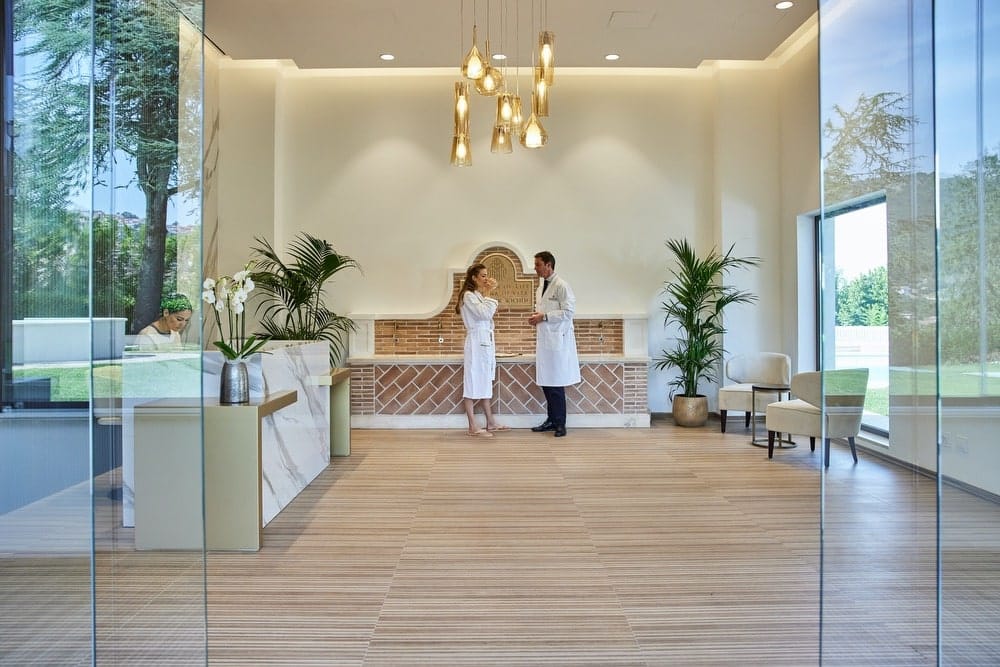 Next up is a private dip in the hotel's twin thalasso pools. Fed by Fiuggi's springs and enriched with detoxifying salt and magnesium, the water had the other guests and me bobbing up and down like corks! Unfortunately, there's no champagne popping at mealtimes, which are strictly non-alcoholic and non-caffeinated affairs. Still, everything else measures up to a fine-dining experience, from the classical piano music to the elegantly plated fare masterminded by three-star Michelin chef Heinz Beck.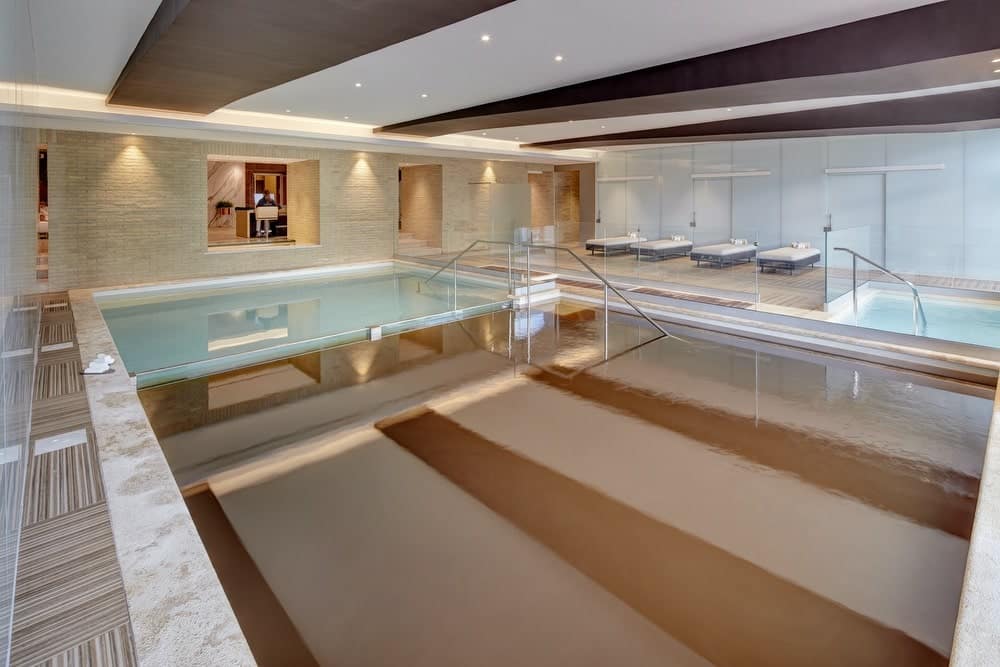 A certified sommelier and cookbook author, Beck devised Palazzo Fiuggi's Mediterranean-inspired menu with a specialist in biological aging and genetics. The result is as delicious as it is disciplined, with not a celery stick in sight! Instead, think zucchini spaghetti followed by sea bream in licorice crust on a bed of coconut puree, garnished with fennel and orange salad. The ingredients are also primarily organic, thanks to Fiuggi's precious water. A local law safeguards it and the surrounding valley (where Beck procures his pesticide-free produce) from contamination.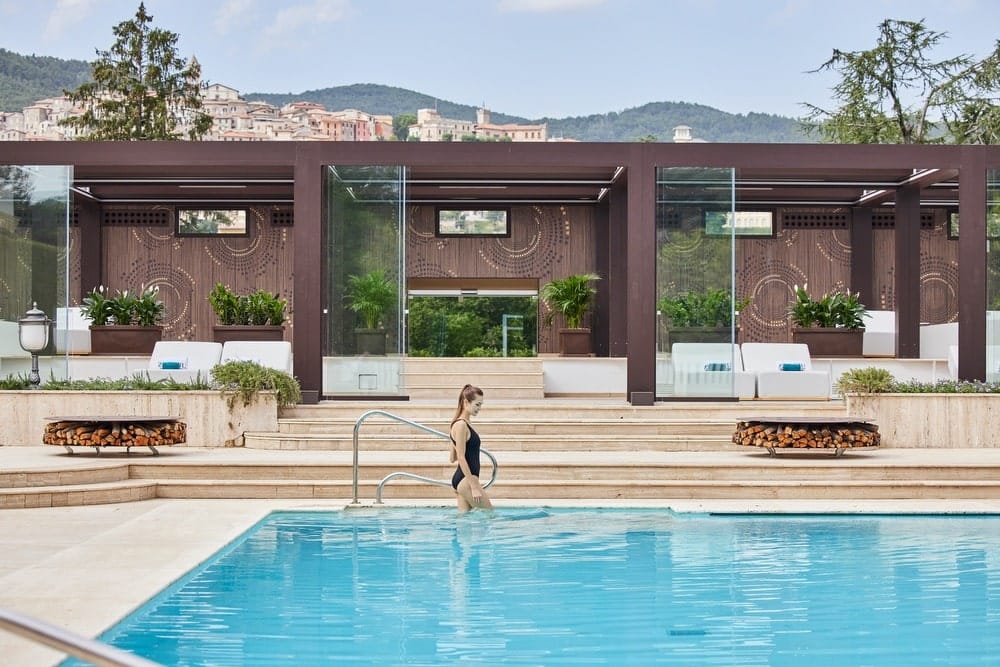 Residents of Fiuggi still hydrate straight from drinking fountains scattered across town. On the fringes of its historic center, I admired Piave Square's cast-iron fountain, which was erected to commemorate the arrival of running water in 1907. Nearby is the old casino, which now serves as Fiuggi's Town Hall, designed in the Italian Liberty Style that characterizes Italy's spa cities.
The following morning, after a breakfast of a fluffy egg-white omelet and smashed avocado with tomatoes, I made a pilgrimage to Fiuggi's clutch of churches. The standout is San Biagio, which vaunts a fresco of Madonna and Child by Giotto's school. Next, I tackled the pre-Roman old town's ankle-buckling stone staircases, which connect laneways like Vicolo Baciadonne, nicknamed "alley of the kisses." Squeeze through, and you'll be rewarded with pretty piazzas, Renaissance windows, and tavernas serving up molti medieval atmosphere!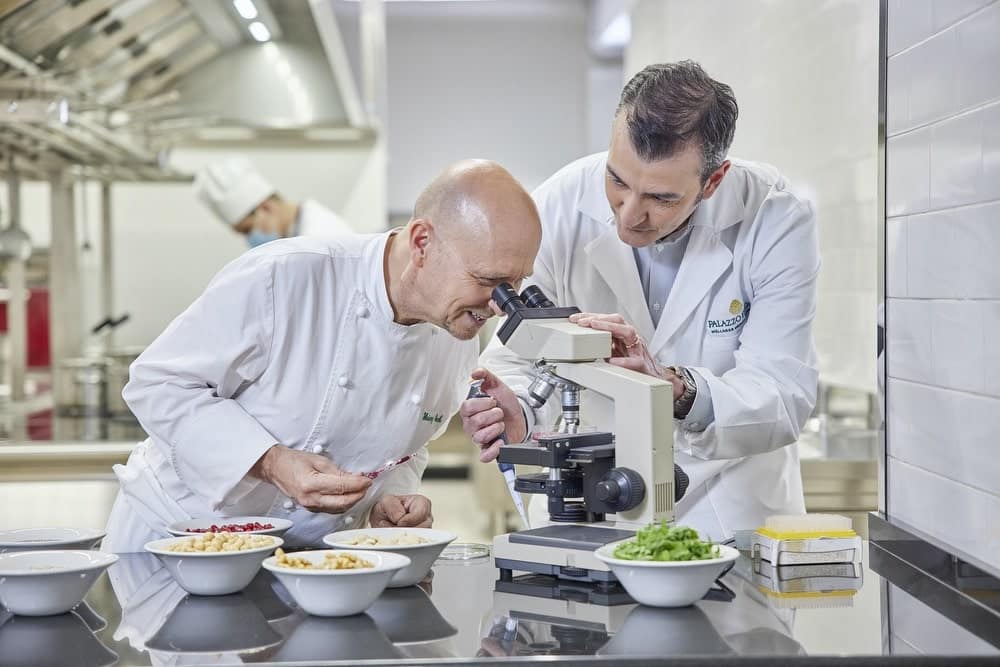 Back in the warm embrace of Palazzo Fiuggi, I thawed out in its 7,500-square-foot Roman Baths, tethered to the main building's wellness wing via a glass passage. This is where salus per aquam (Latin for "health through water") comes into its own. The floor-to-ceiling windowed sauna affords knockout views of the old town, where I watched wisps of fog dance across terra-cotta rooftops. Between the immune-strengthening Kneipp therapy circuit and infrared sauna (which I was told was drawing out toxins from my fat cells), I whiled away an entire afternoon.
I learned that infrared technology is not just reserved for cedar cabins but can also be harnessed for cognitive health and sleep. Later that evening, I joined a handful of guests in wearing the hotel's must-have accessory: a stress-busting headband activated by a simple smartphone app. Over an herb consommé with vegetables and red quinoa, Dr. Lorenzo de Stefano told us how the breakthrough light therapy device enhances the brain's natural functions. Back in my spacious junior suite—decorated with soothing blue tones and art nouveau flourishes—I waited for the headwear's forty-minute "restore sleep" program to work its meditative magic.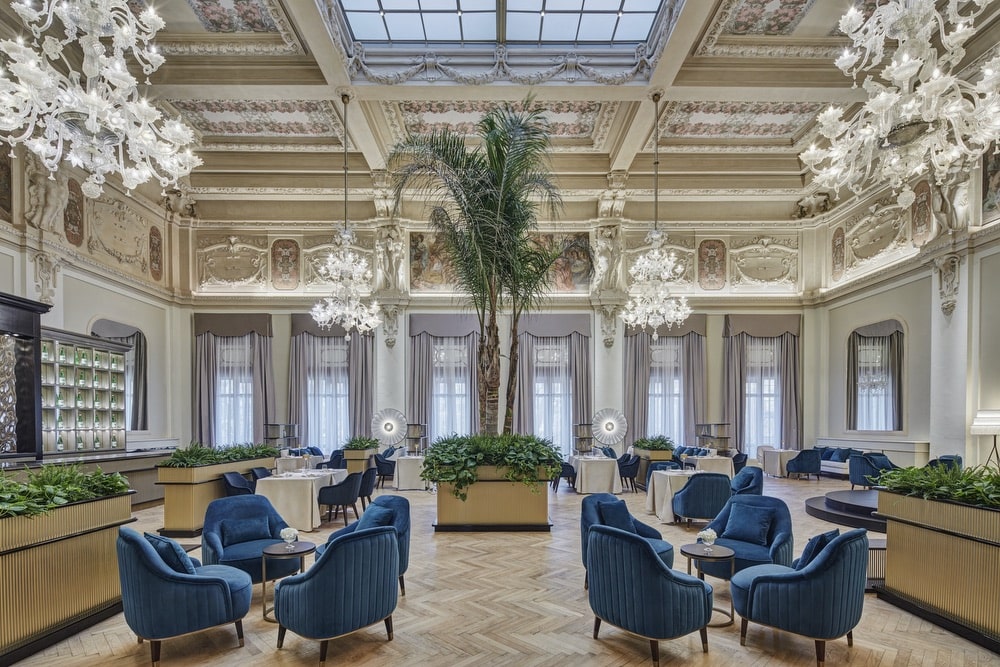 In the ensuing days, I had my bone mineral mass scrutinized, my biological age calculated using electromagnetic waves, and my body mass index measured with medical-grade accuracy. Spoiler alert: the latter involves spinning around on a revolving platform in your underwear while being snapped by the world's most powerful 3D camera!
Between laps of the palace's revived 1930s Olympic-size swimming pool, I made time for long three-course lunches and even longer strolls in the hotel's serene twenty-acre park. It's there I enjoyed a serendipitous meeting with general manager Ciro Verrocchi. Taking a deep inhale of crisp air, he told me, "We're at an altitude of 700 meters (nearly 2,300 feet), which is ideal for oxygenating the body."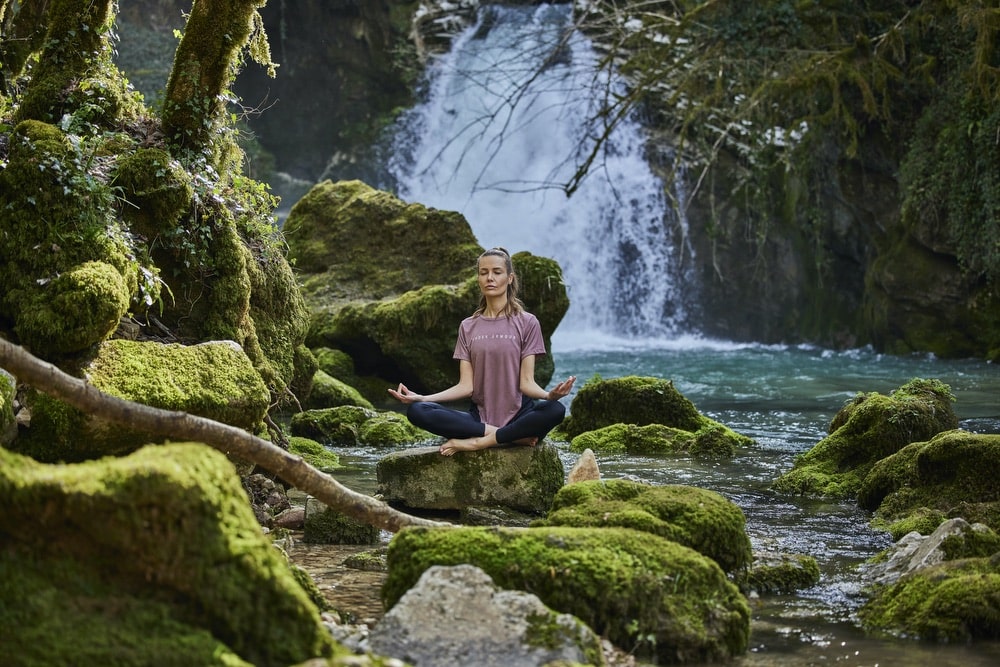 Palazzo Fiuggi, it seems, really is the complete (wellness) package. Best of all, guests aren't denied la dolce vita. Here, you really can have your scoop of wild strawberry gelato and eat it, too!
— V —
---
Palazzo Fiuggi offers several bespoke wellness programs, including Complete Life Rewind, Optimal Weight, Deep Detox, and Immune Boost. They are fully inclusive of all treatments, personalized meals, consultations, and assessments but exclude accommodation charges. Visit PalazzoFiuggi.com to discover more.
ARTICLE CATEGORIES