New Urbanism Placemaking Is an Art Form in Northwest Florida
By Tori Phelps | 
Photography courtesy of Khoury & Vogt Architects
First came groundbreaking developments like Seaside and Rosemary Beach. Then a new line in the sand, so to speak, was drawn with the white-washed grandeur of Alys Beach. Every time a new community rises along Scenic Highway 30-A, Emerald Coast locals and visitors alike are awed at the creativity behind the new arrival. Surely they can't top this effort, goes the collective thought. But apparently, nobody told Khoury & Vogt Architects.
Marieanne Khoury-Vogt and Erik Vogt, the wife-and-husband architects who helm the eponymous firm, served as the Alys Beach town architects for more than a decade and still work as the consulting town architects. They're renowned for their work in New Urbanism and, specifically, for their abilities to bring a master plan to life through thoughtful design, strict attention to detail, and fresh takes on traditional architecture. And soon they'll have another body of work to point to: Kaiya, an in-the-works development adjacent to Alys Beach.
The duo has been partners in work and life for more than twenty years. Khoury-Vogt likes to say they met in high school; the kicker to the story is that it was a school at which they both taught, rather than attended. Meeting as actual high schoolers would have been exceedingly difficult, considering they were raised on different continents.
Born in England and raised in Lebanon, Khoury-Vogt fled the country with her family in 1975 during its civil war. France opened its doors to them, she recalls with gratitude. They anticipated returning home within a few months, but the war continued to rage, ultimately lasting for decades. Khoury-Vogt's parents eventually enrolled their children in French schools, though the family moved several more times as her father's career took them to places like Abu Dhabi. She went back to Paris for high school and then college, where she studied architecture. Khoury-Vogt's next move landed her at the University of Wisconsin–Milwaukee, where she graduated with master's degrees in architecture and urban planning.
She ended up in Miami on a lark—the story involves  her twin, two friends, a hat, the names of world cities written on scraps of paper, and a blind draw—but her education allowed her to find a job quickly. And, a couple of years later, she met her husband when both were supplementing their architecture work by teaching at a design and architecture charter high school.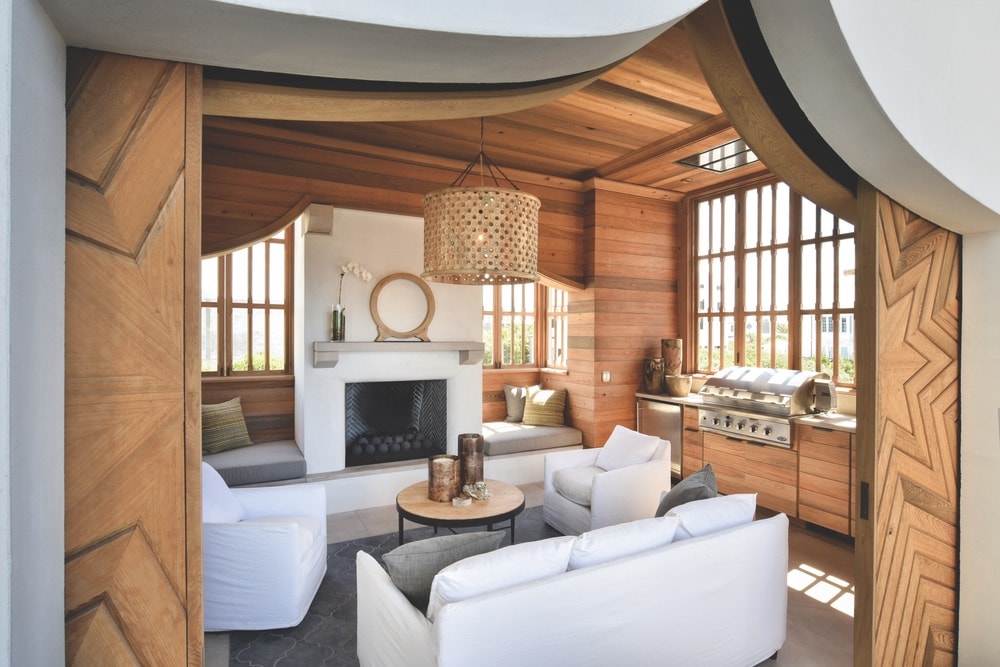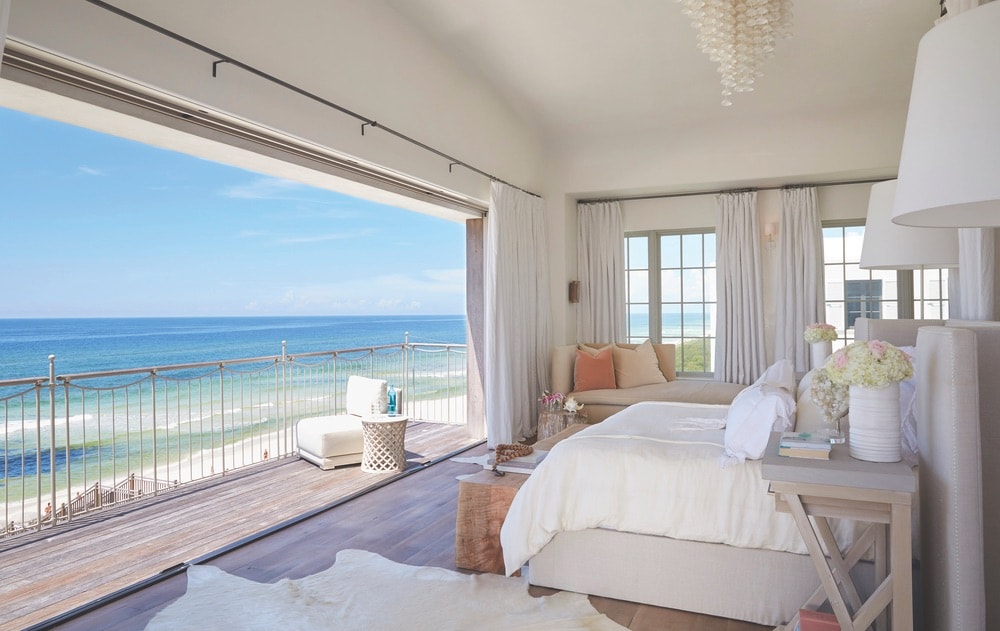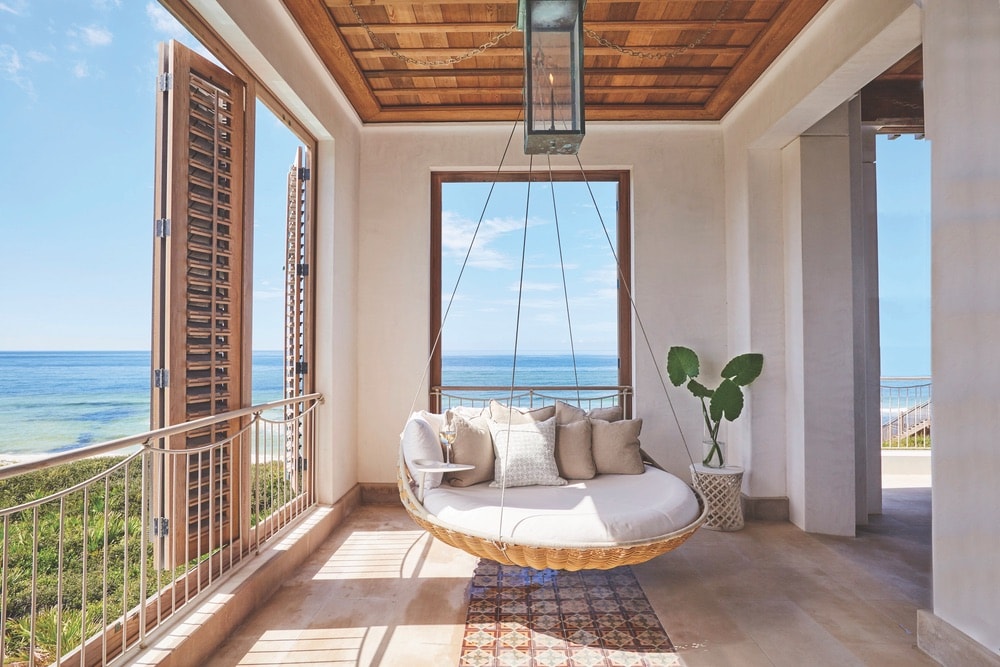 Vogt, the son of an architect, took the long way into the profession himself. The Connecticut native enrolled in NYU's film school, believing he would enjoy the "world-building" aspect of production design. And he did. Just not enough to make it his career. After taking a year off to work and travel, he decided that following in his father's footsteps wasn't such a bad idea. Still interested in the idea of creating new realities for people, he opted for a then-pioneering program called New Urbanism offered by the University of Miami School of Architecture. That he did like enough to make his career.
Architecture, of course, brought the couple together, but it wasn't a given that they would couple up in business, too. Other things were on the docket, including a move to New Haven, Connecticut, where Vogt completed a two-year master of architecture program at Yale University. The decision to launch Khoury & Vogt Architects came only after they collaborated for an architecture competition that they won (though the design remained unbuilt), and it proved that they genuinely enjoyed working together. And with Miami being a hotbed of activity, where to locate the firm was a no-brainer. "The city was changing and growing so fast that any architect was assured of work," says Khoury-Vogt.
Not that these two were just any architects; by then, each had eight years of experience. Their proven expertise and the area's explosive demand meant that the newly minted business was steadily fielding residential design work. They also became a go-to recommendation when iconic Miami architectural firm DPZ—the master planners for Seaside, Rosemary, and Alys beach, as well as many other towns all over the world—couldn't accommodate a potential client.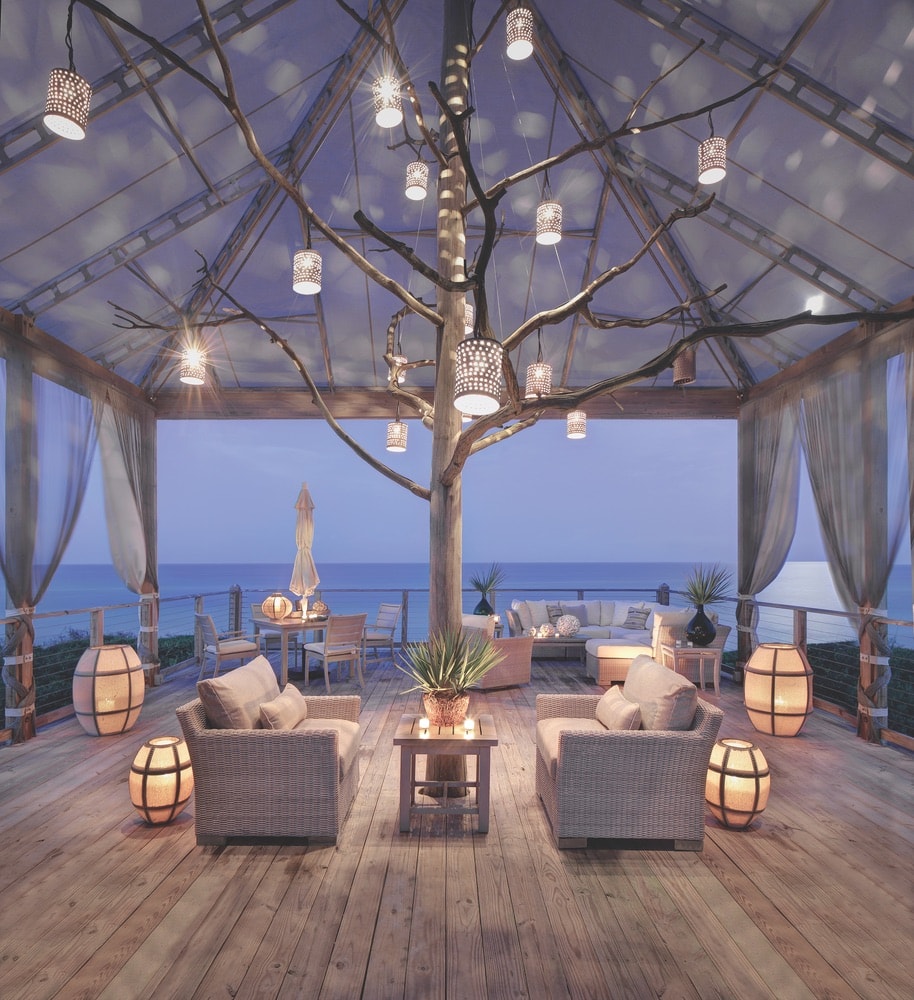 During this period, Khoury & Vogt Architects landed a project in the Miami Design District (alongside another husband-wife firm) to execute a new walkable commercial section. That job set the stage for the direction of their firm, and Khoury & Vogt Architects soon became synonymous with New Urbanism.
In the summer of 2003, things again took a life-changing turn. During a six-week work trip to China, the couple received an email from DPZ cofounder Andrés Duany. He had just completed the design charrette for what would become Alys Beach and asked them to consider becoming the town architects. After learning the job involved a move to the Florida Panhandle, they politely declined, not wanting to leave Miami. But Duany persisted. "We met with him when we got back, and he said, in the way he does, 'You need to take this job,'" she recalls affectionately. "He knew the opportunity was too good to pass up, and he was right!"
So their family and their architecture firm both made a move to 30-A "for a few years." Fifteen years later, they have no plans of moving back to Miami. As the full-time Alys Beach town architects for the vast majority of that time, their lives have been fairly consumed with the job of making DPZ's master plan a reality. In doing so, they've overseen the development of the distinctive community, from shaping the public realm with civic amenities and parks, to houses, all the way down to streets and signage, according to Vogt.
"No matter how grandly they may live at home, they like being exposed to something distinctly different from how they may live at home, something more exotic."
Naturally, the developer vetted their designs, but Khoury & Vogt Architects was given a long leash creatively. Khoury-Vogt points to the Moorish elements within Caliza, a centerpiece restaurant and pool complex, as an example of an outside-the-box idea that was embraced by the developers and, later, the public. She lists Mediterranean, Greek, Spanish, and Caribbean as additional influences to the Bermudan style that forms the basis of Alys Beach's famed white townscape. "We enjoy hearing from people that they've never seen anything like Alys," says Khoury-Vogt. "No matter how grandly they may live at home, they like being exposed to something distinctly different from how they may live at home, something more exotic."
The aesthetic of Kaiya, which Khoury & Vogt think of as a district or extension of Alys thanks to its proximity, will feel familiar. But rather than all-white masonry and roofs, the code for Kaiya allows wood accents as part of the walls, roofs, porches, and loggias. "Weathered wood will be brought in as a secondary material and finish, with cedar shingle roofs to differentiate from Alys's white tile roofs," Vogt explains. "The two are distinct but related."
One of the most significant differences between the developments, he says, is that Kaiya was conceived more like a resort than a town, with design, food, and culture at the forefront. Rather than a large town center, much of the activity will revolve around the Kaiya Club, an inn that will include a restaurant and lounge designed as a gathering spot for welcoming locals and guests alike. Everyone who buys into Kaiya will receive membership to the elite club, where residents will experience exceptional, concierge-style services for any need.
"Weathered wood will be brought in as a secondary material and finish, with cedar shingle roofs to differentiate from Alys's white tile roofs," Vogt explains.
Other projected landmarks for Kaiya, which became available to buyers in May, consist of an adventure store; a few commercial offerings on the north side; and The Strand, a long, narrow parcel on the south side that leads to the beach and a beach house with a pool for all members.
The unique master plan was created by Mauricio Castro—the principal director of PLACE Alliance and a former DPZ architect—and builder-developer Jason Romair. Romair, who purchased the Kaiya property four years ago, knew he was embarking on a once-in-a-lifetime opportunity to create a world-class resort in an area that supports remarkable concepts. In his pursuit of an architectural style that complemented Kaiya's intended lifestyle, Romair invited Khoury & Vogt Architects to be part of a charrette process. He was already a fan of what they had accomplished at Alys Beach, so he wasn't surprised when the ideas they tossed out immediately resonated. "As a builder and developer, there are times when you run across people who are exceptional," Romair says. "As both designers and people, Erik and Marieanne are exceptional."
The partners' vision aligned perfectly with Romair's goal: a distinct look and feel in tune with 30-A's existing New Urbanism. Romair invited them to design one house, and the firm's involvement with Kaiya expanded from there.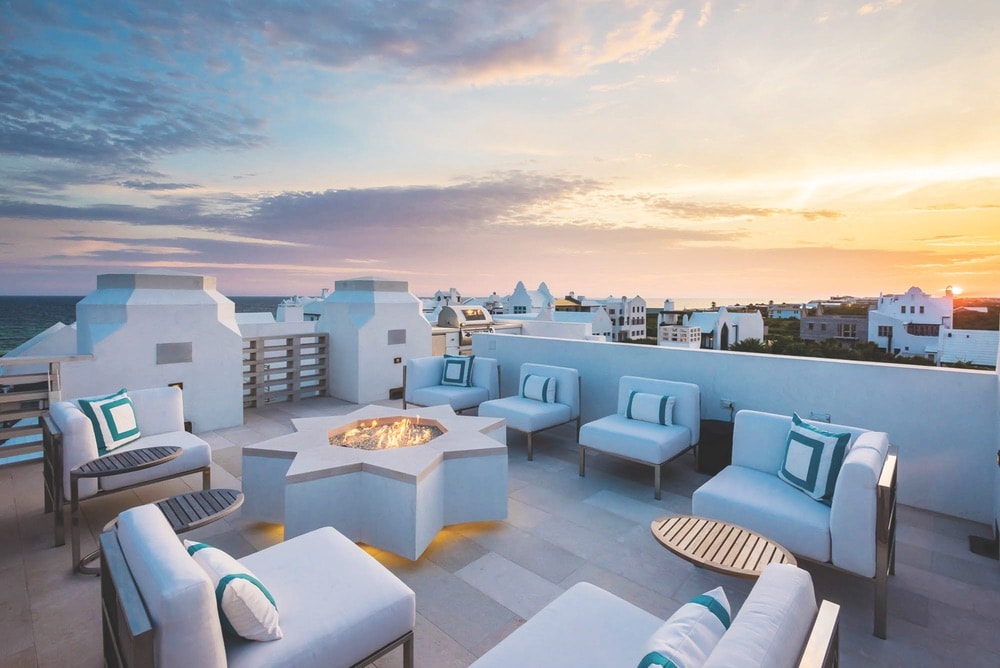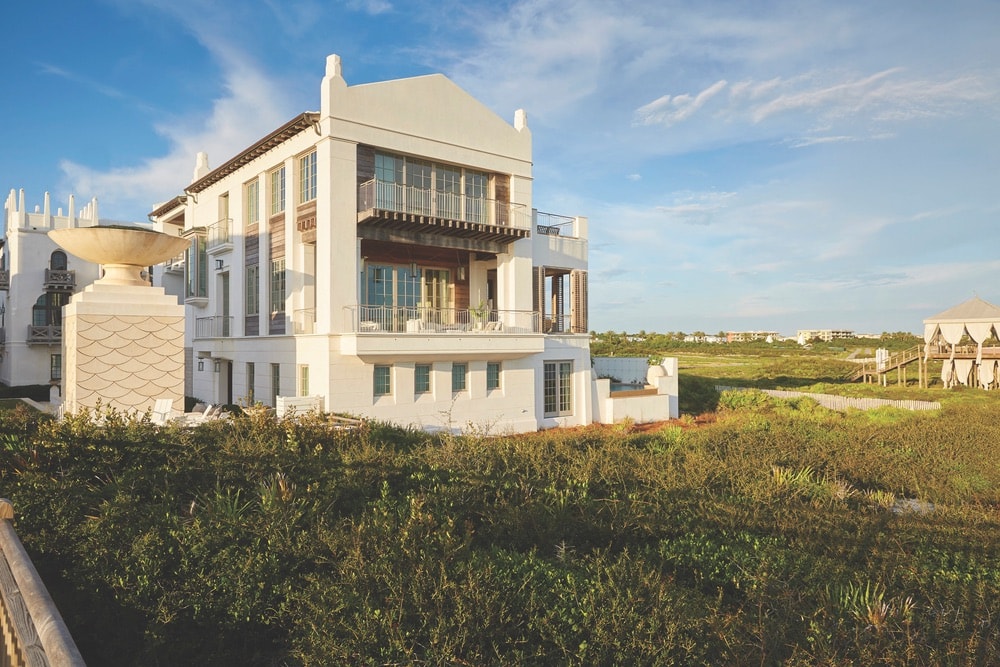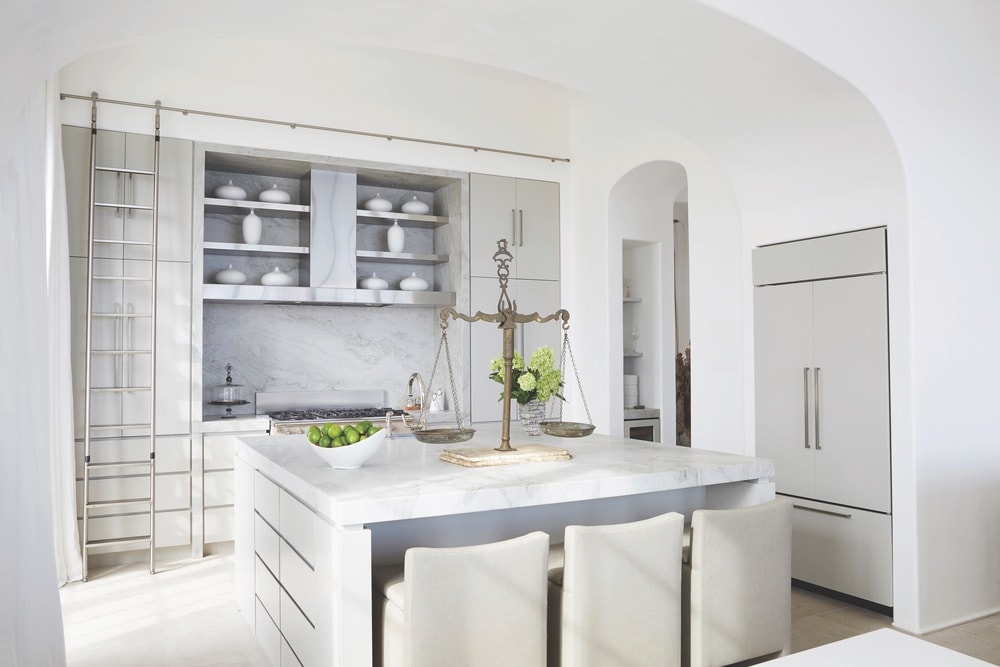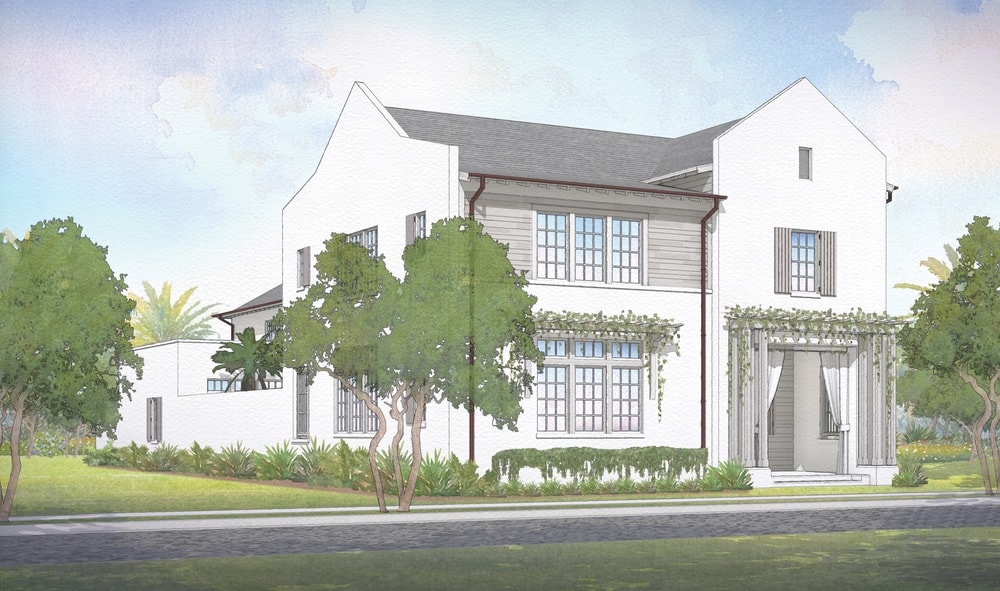 Those who know Khoury-Vogt and Vogt well might be surprised that they're sticking around to help establish a brand-new development on 30-A. The two, who admit to preferring a big-city lifestyle, confess to their surprise at how easily they've adapted to living and working in Alys Beach. "It has been a wonderful surprise how much we've enjoyed living here," Khoury-Vogt says. "And we've loved raising our daughters here."
The truth is that they're able to thoroughly enjoy the laid-back beach vibe of their adopted home because frequent travel provides any metropolitan fix they need. A recent excursion to Japan, for example, satisfied their urban cravings while also providing a deep well of inspiration for current and future projects. The trip, which began with a Leaders of Design Council conference in Kyoto, allowed Khoury-Vogt and Vogt exclusive access to private homes, gardens, and public buildings. Afterward, the couple met up with friends to explore more of the country. Those explorations revealed far more than architectural gems; they uncovered a profoundly appealing lifestyle. "What struck me was the Japanese focus on mindfulness and quiet beauty," Khoury-Vogt says. "It's a comprehensive way of thinking, living, and creating that removes peripheral noise and allows one to be mindful, to be present, and to work and live with a quiet restraint that is enormously appealing."
That quiet restraint is particularly relevant to what Khoury & Vogt Architects are helping craft at Kaiya. In fact, they so loved a beautiful wooden fence at the ancient Ise Grand Shrine that they used this design as a source of inspiration for the enclosure around Kaiya's parking court and sales center.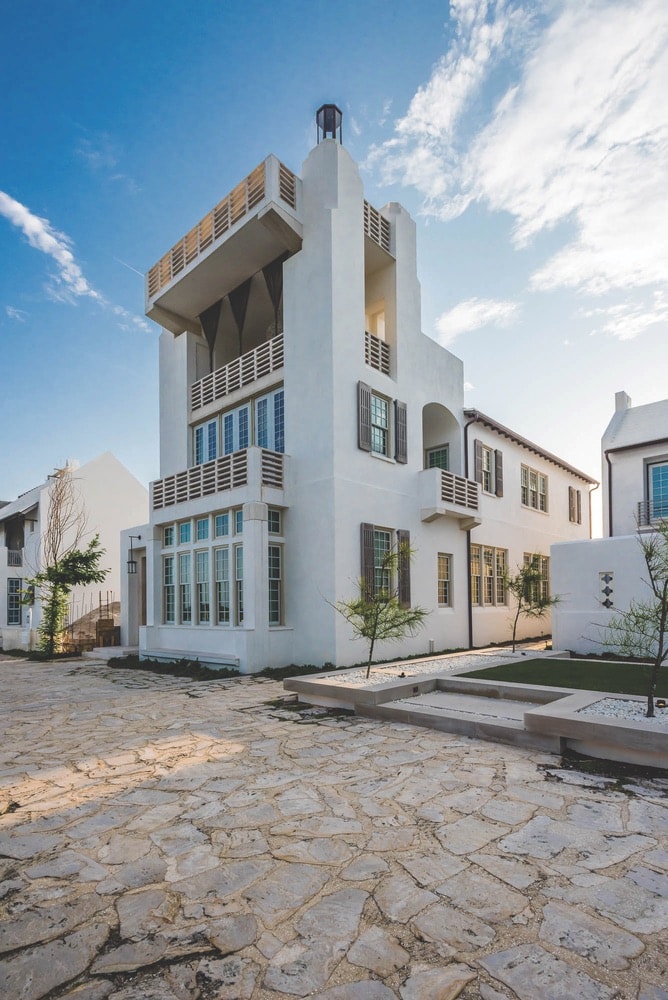 Natural talent and hard work have taken the pair far, but they're the first to admit that they couldn't pull off their ambitious projects without a stellar team. The owners rave about their extraordinary staffers, including longtime project managers Jason Hill, Johnnson Montoya, and Ortal Shaya. It's thanks to their impressive skill set that the firm juggles not only a full business schedule but also charitable endeavors such as a pro bono design commission for Alaqua, a no-kill animal refuge.
Khoury & Vogt Architects has helped shape the Emerald Coast enormously in the last decade and a half, and their impact shows no signs of diminishing. But now that Khoury-Vogt and Vogt are no longer technically town architects, they're free to accept jobs much farther afield. Indeed, the two have headed up smaller projects in other states and completed design charrettes in Europe, and they're open to doing more.
Those who love 30-A and the couple's contributions to it certainly hope their focus remains local. And perhaps their unexpected contentment with the area, not to mention their ongoing involvement with Kaiya, will help tether them. "It's exciting to help establish a community that we think will be a great complement to Alys and Rosemary," Khoury-Vogt says. "I'm really looking forward to seeing it take shape."
We are too.
— V —
---
Tori Phelps has been a writer and editor for nearly twenty years. A publishing industry veteran and longtime VIE collaborator, Phelps lives with three kids, two cats, and one husband in Charleston, South Carolina.
ARTICLE CATEGORIES