A Contemporary Penthouse in Monaco
Story and photography courtesy of Caffe Latte
The new Caffe Latte Contemporary Modern Penthouse in Monaco is a perfect definition of elegance and luxury with touches of functionality and simplicity. Throughout the space, neutral tones deliver harmony and comfort through a minimalist aesthetic. The surrounding city, Mediterranean coast, and local architecture serve as clear inspiration.
" In today's homes, contemporary interiors are comfortable and welcoming without being cluttered and dark," says the Portugal-based Caffe Latte design team.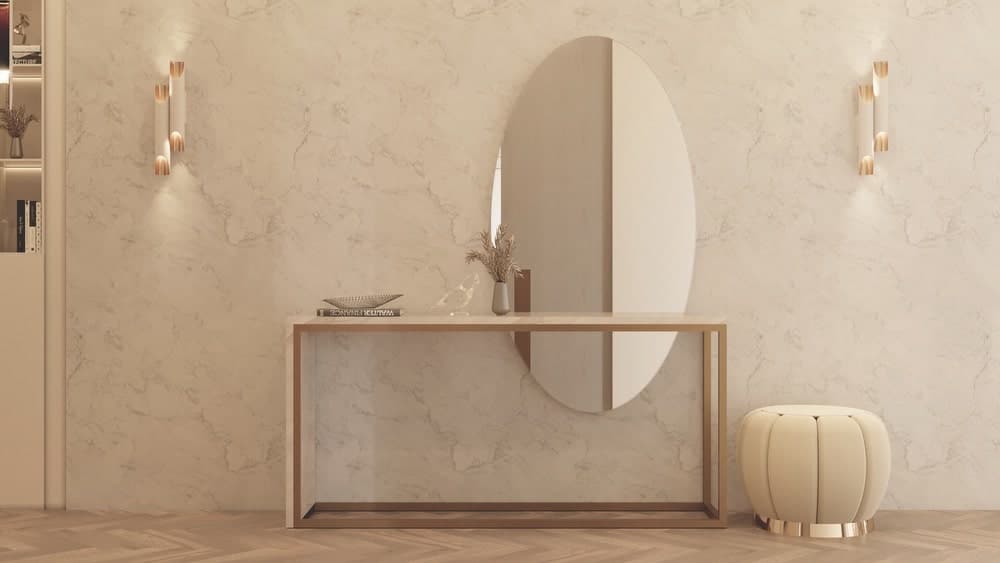 A tour of this incredible penthouse begins with the spacious entryway. Its modern decor offers a brilliant opportunity to delight houseguests from the moment they step inside. This is the best place in a home to display great artwork or even luxury furniture that catches the eye. It's the spot where everything begins. Comfort, minimalism, and space define the penthouse entryway, providing a serene atmosphere and introducing the home's neutral yet inviting tones.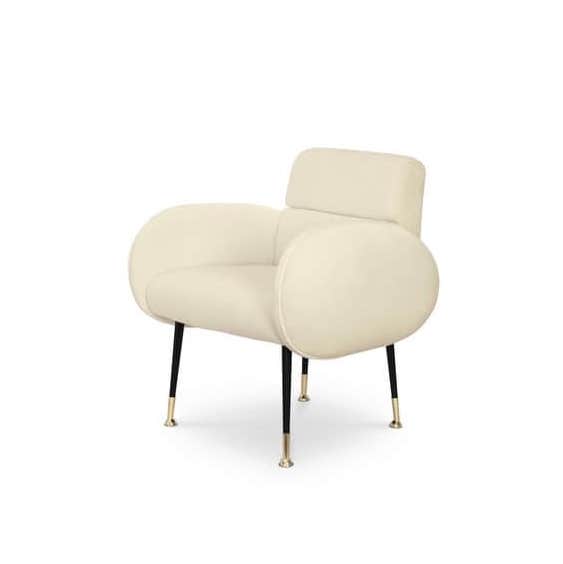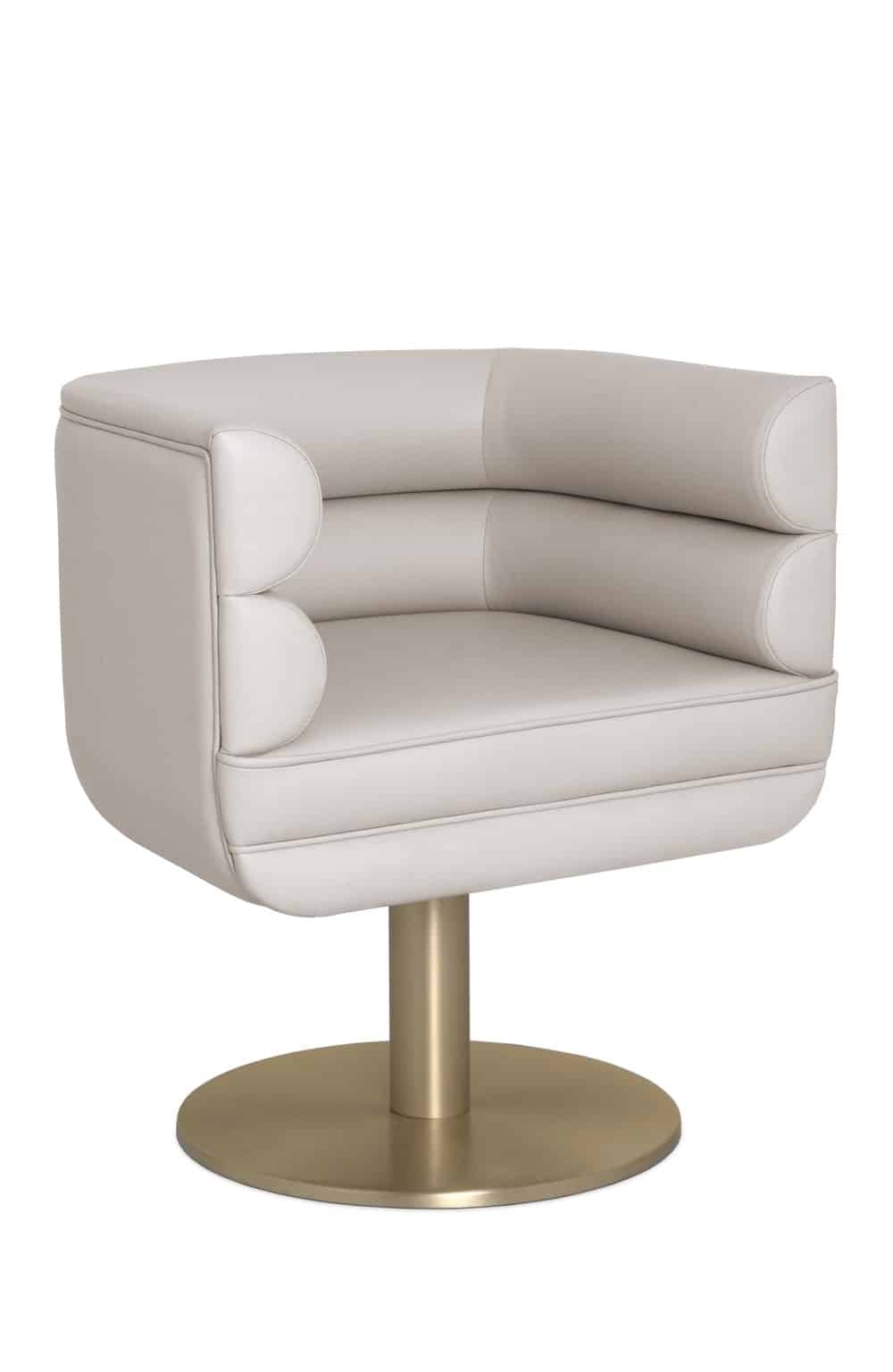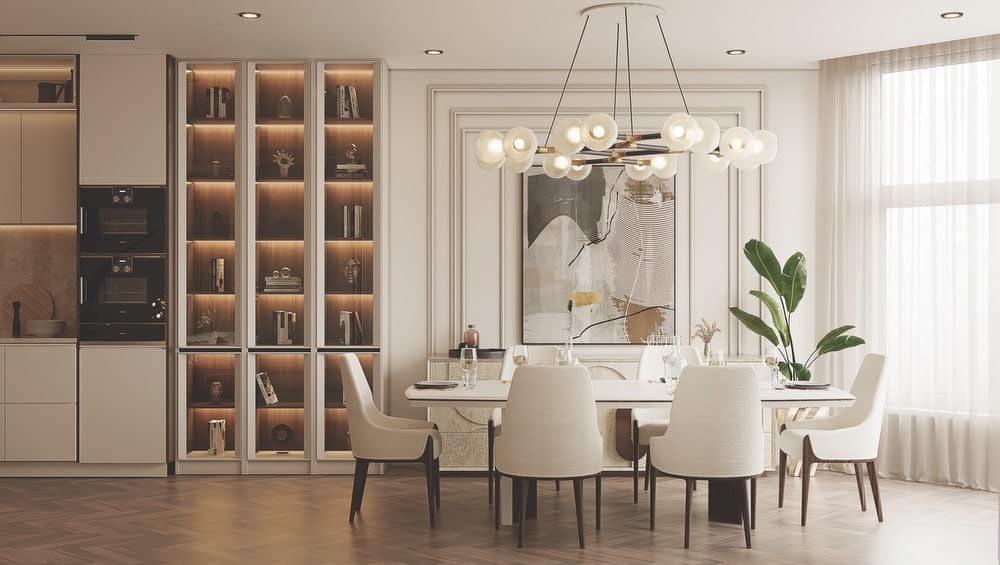 Other areas to explore include the bright living and dining rooms, a sophisticated kitchen, a luxurious master suite with a walk-in closet, a sweet kids' bedroom, well-equipped bathrooms, and, last but not least, a singular office.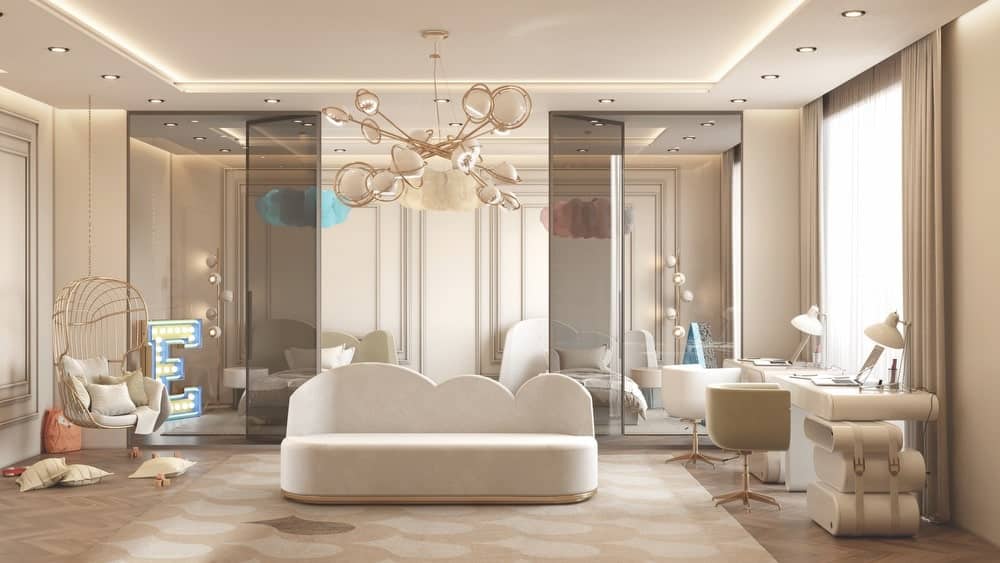 Despite a color-free palette, the possibilities are endless in the penthouse's living room, thanks to the use of layering, hero furniture pieces by Caffe Latte, and contrasting textures. Comfort, modernity, and functionality are perfectly in sync here, delivering a warm ambi[pence to residents and guests. The luminous feeling easily carries throughout the rest of the home.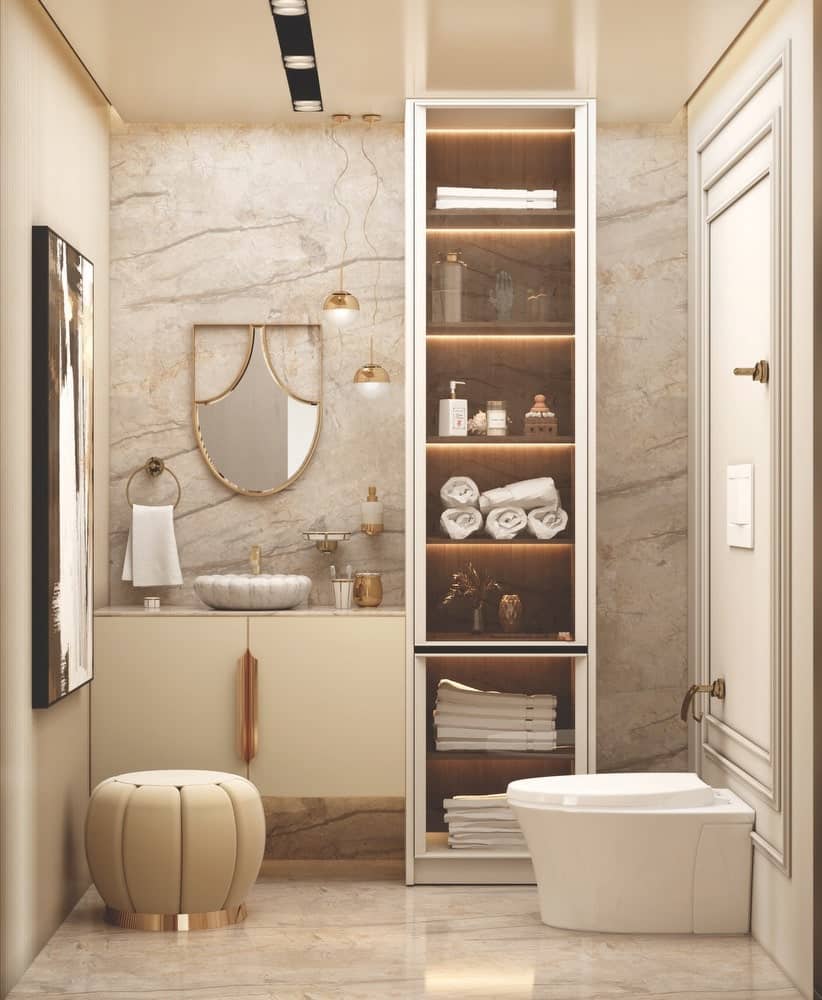 When it is time to eat and spend time with family and friends, the happiest place will be the dining room. The Caffe Latte team chose an open, practical, and cozy area for entertaining. The adjacent kitchen is likely the home's most used room, so the top priority was making it an enjoyable space for spending time. With straight, clean lines, the kitchen still captures attention thanks to its sleek decoration and finishes, including the marble island, matching backsplash, and two metallic pendant lights.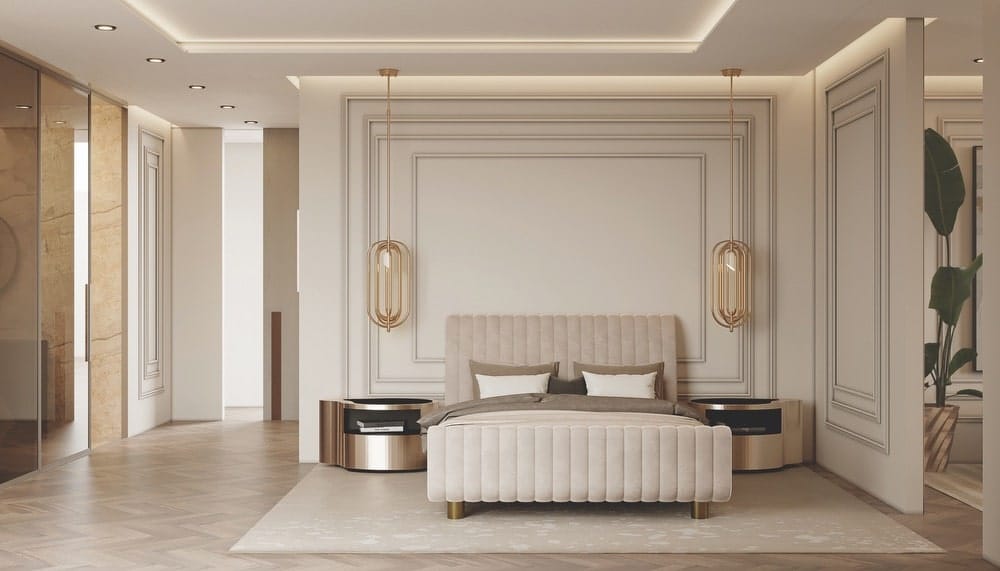 The Caffe Latte penthouse was inspired by the modern contemporary style of decorating, where interiors showcase space rather than things. This European interior design firm and furniture company's goal is to provide ergonomic functionality to any room through a modern minimalist approach. Its team hopes to accomplish this by complementing other architectural design aesthetics by using a neutral color palette, presenting sobriety to any interior decoration project, and, ultimately, creating a consensual and transversal design suitable for any taste.
— V —
---
Visit CaffeLatteHome.com to see more projects or shop now.
ARTICLE CATEGORIES