By Addie Strickland | Photography by Chryseis Golden
It's widely acknowledged that food and drink create a universal language. Sharing a meal has brought people together since the beginning and continues to be a catalyst for fellowship and connection.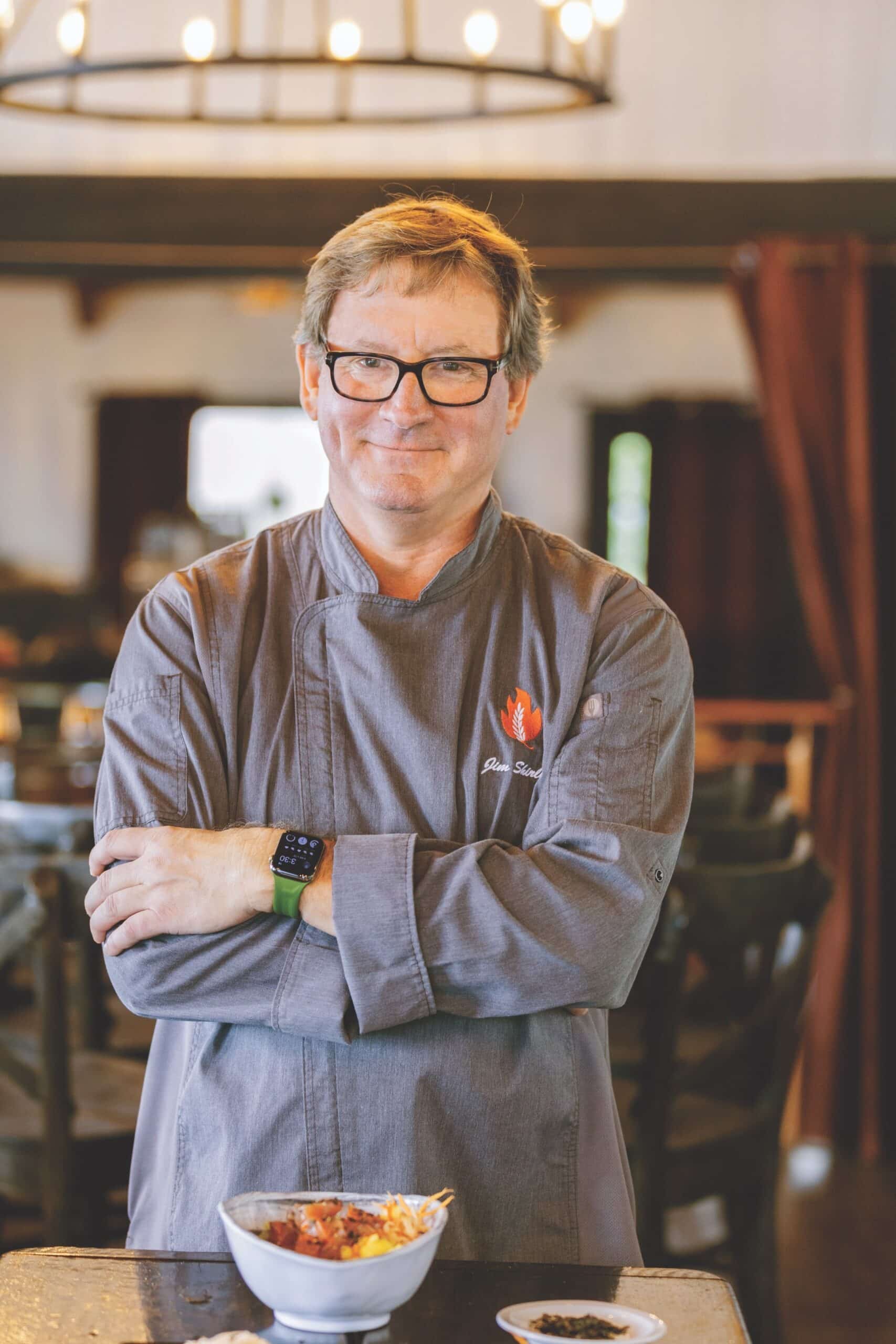 Traveling also influences our perspective of the world in the same way food can expand cultural horizons. Regardless of where they live, people love good food, and there is a story behind each dish. Chef Jim Shirley's restaurant Farm & Fire in South Walton, Florida, represents his connection to Asian culture and cuisine and his time spent there as a young man. Growing up in a military family, Shirley lived all over the world, and his appreciation for international fare and techniques inspired the founding of Farm & Fire. The recipes and ingredients reflect the culinary heritage and cultural DNA of Asia and other faraway destinations, with a dash of Southern comfort. Guests can enjoy the stories and experiences he has to tell through food.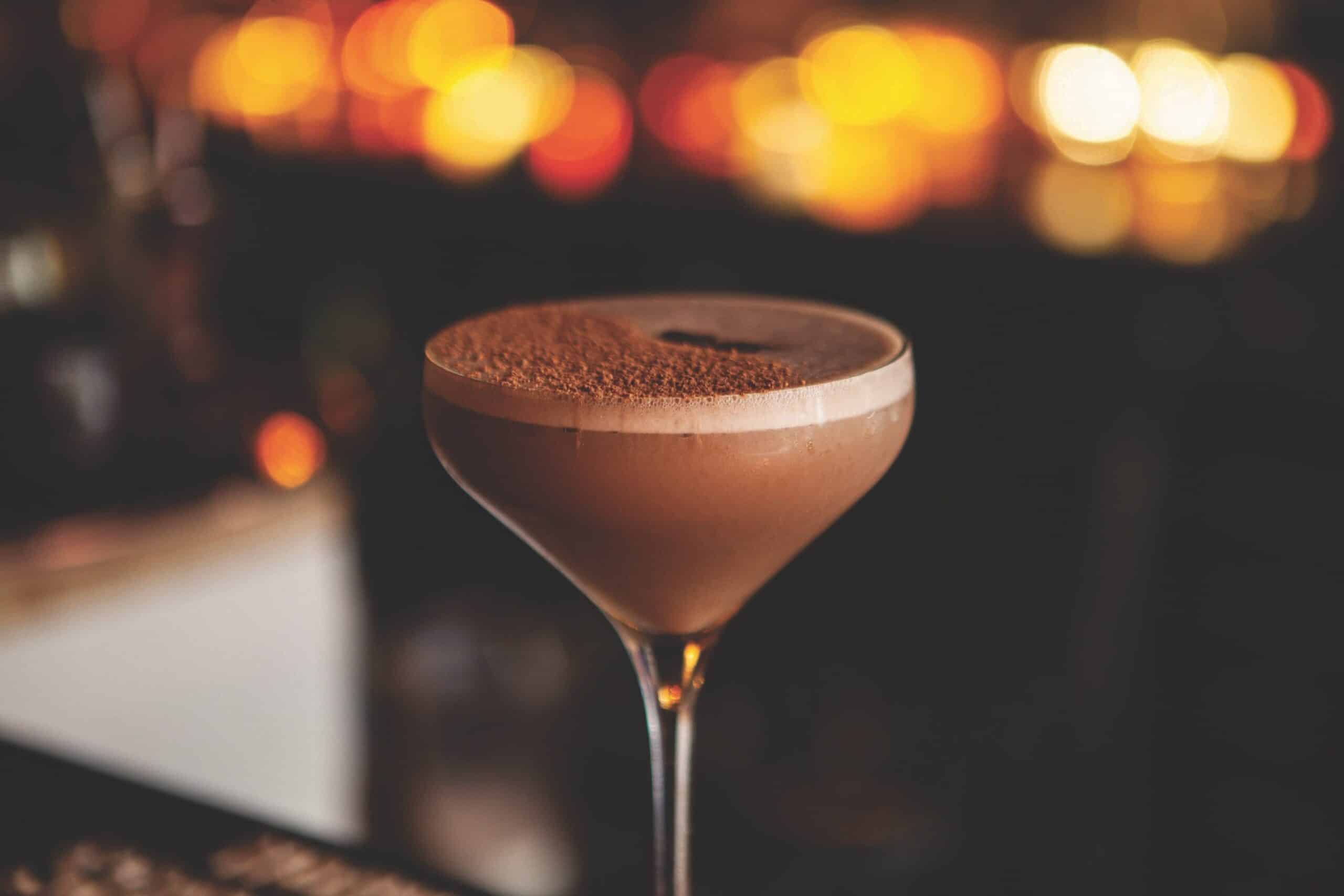 Located on the second floor above the popular North Beach Social, Farm & Fire overlooks the beautiful Choctawhatchee Bay on Highway 331, the gateway to South Walton's beach communities. It's a meeting place for friends and family to sit down and catch up. Similar to Chef Jim Shirley's other restaurants, there is something on the menu for everyone. Whether they're craving something exotic or familiar, Farm & Fire can accommodate the taste of everyone at the table.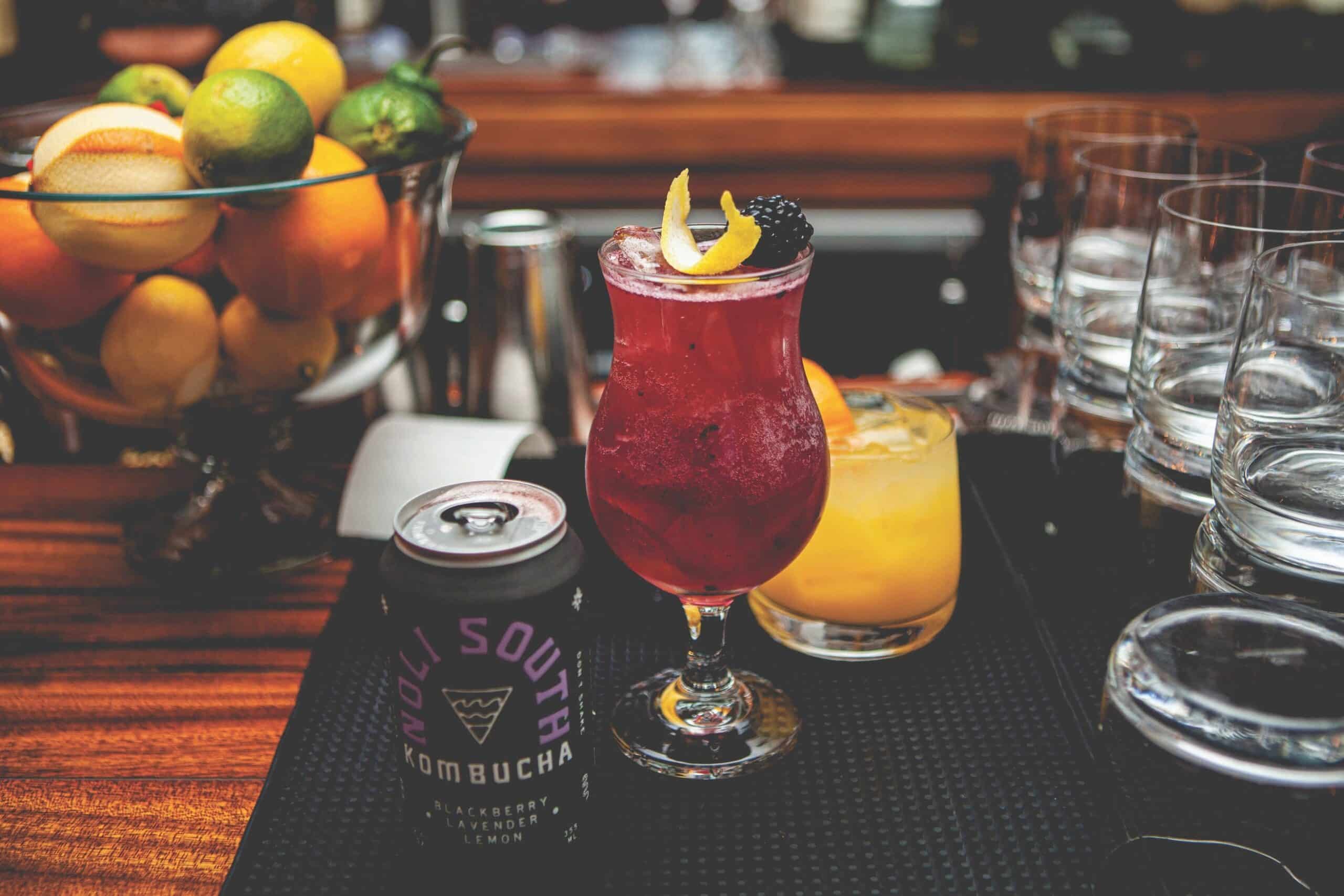 The shareable appetizers pull from many worldly cuisines. From the sushi to the charcuterie board or naan bread with whipped goat cheese, each dish offers a different style of food with plenty to go around. The culmination of flavors in each menu item represents the unique culture and heritage from which it is derived, with (of course) a twist unique to Chef Jim Shirley's restaurants. The shareability and variety of appetizers make this an excellent spot for family dinners or "Happiness Hour" with friends.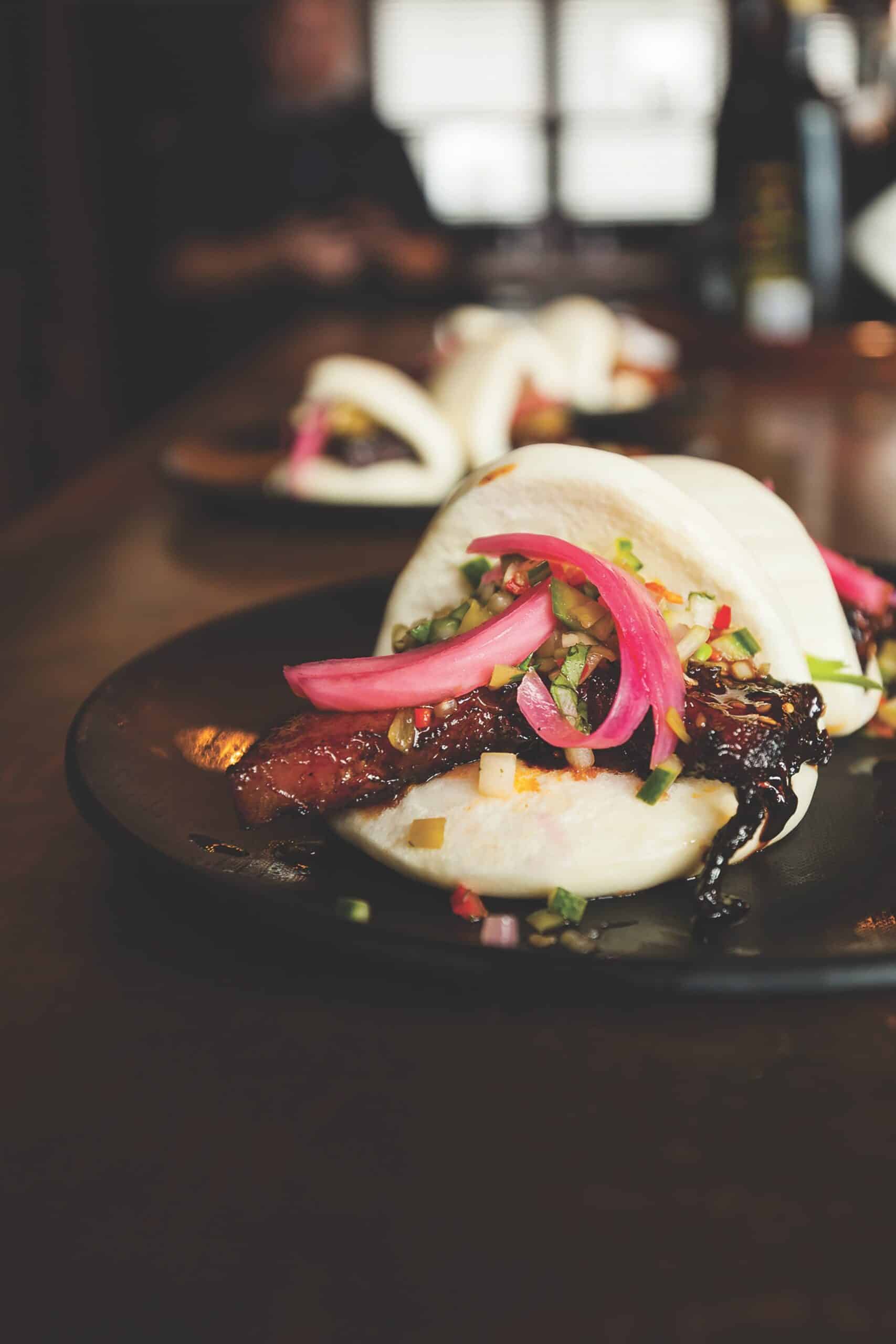 Wherever your preference may lie, each dish is comfort and adventure in one. The menu offers everyday favorites like seasonal artisan pizzas and a craft burger, plus more exciting could-become-everyday favorites like pan-seared redfish served over house fried rice and the new-to-menu beef lo mein. Each dish can be traced back to the farm, with many ingredients locally sourced, such as the mushrooms from Vale of Paradise, based in Valparaiso, Florida. First, it's farm to fire, then straight to your table. Other local companies the Jim Shirley team works with include Farmers and Fishers Purveyors, 30A Olive Oil Company, Gulf Water Wines, and Palmfolly, to name a few.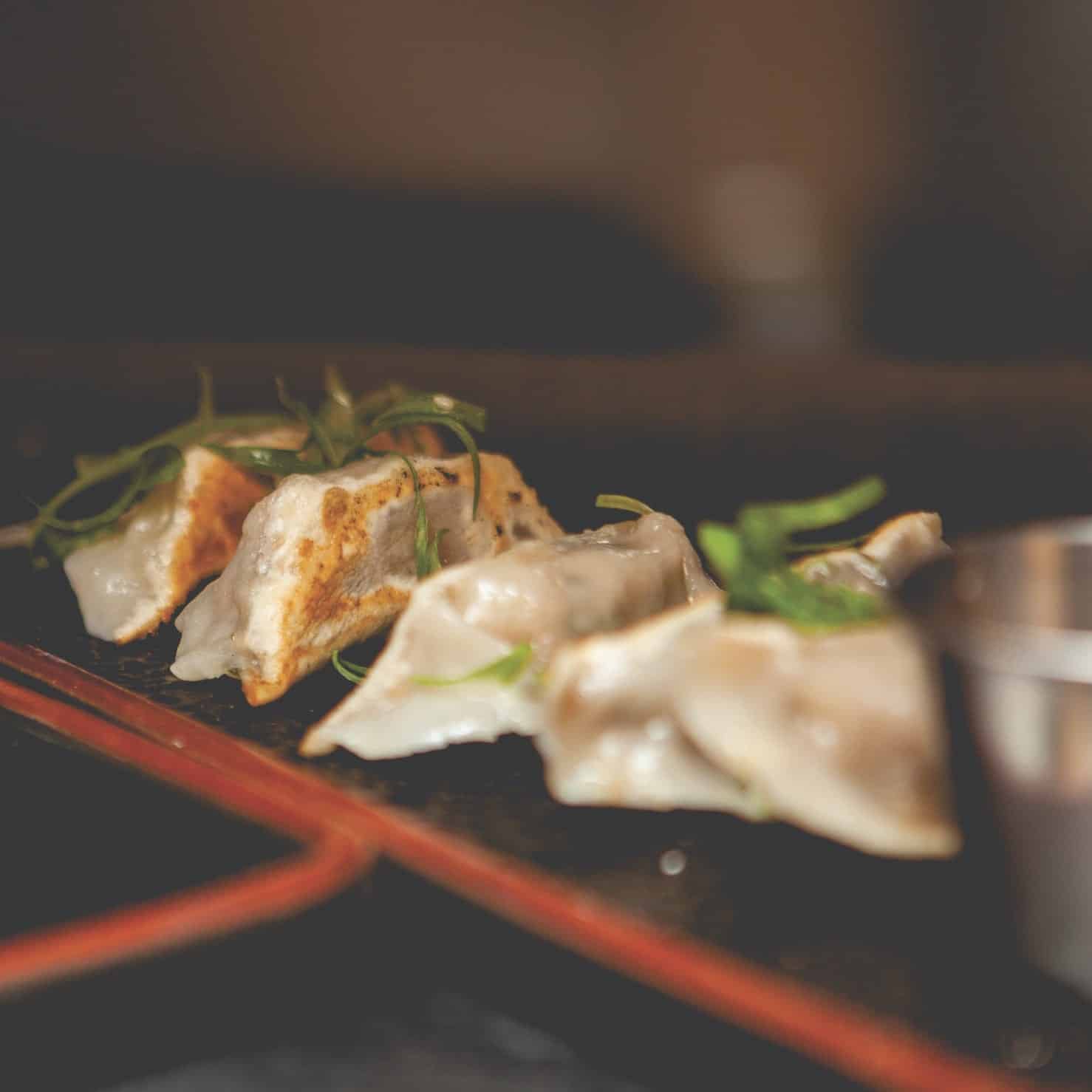 As any great meeting place has, the atmosphere at Farm & Fire is comfortable, a little funky, and inviting. The space is inspired by the unique meeting places in every culture, from pubs to watering holes. Guests can sit at the sushi bar while they interact with friends and watch the sushi chefs create their rolls right in front of them. Accommodation is at the heart of Farm & Fire Sushi Bar, whether you'd like a custom roll, have any allergies to consider, or want the sushi chef to surprise you with an omakase creation.
Farm & Fire is a space where you can let go of the day's worries and meet friends while surrounded by culture, farm-to-fire dishes, and craft cocktails
With two unique bar areas in addition to the sushi bar, guests looking for adventurous craft cocktails and classic favorites will love the rotating cocktail menu at Farm & Fire. An extensive list of regional and international spirits provides a unique and fresh experience. Similarly, the talented bartenders make each visit a pleasure, ensuring Happiness Hour (daily from 4:00 to 6:00 p.m.) is very happy! In addition to their spirits, Farm & Fire works closely with winemakers, local and regional brewers, and other purveyors to keep the beverage list highly curated.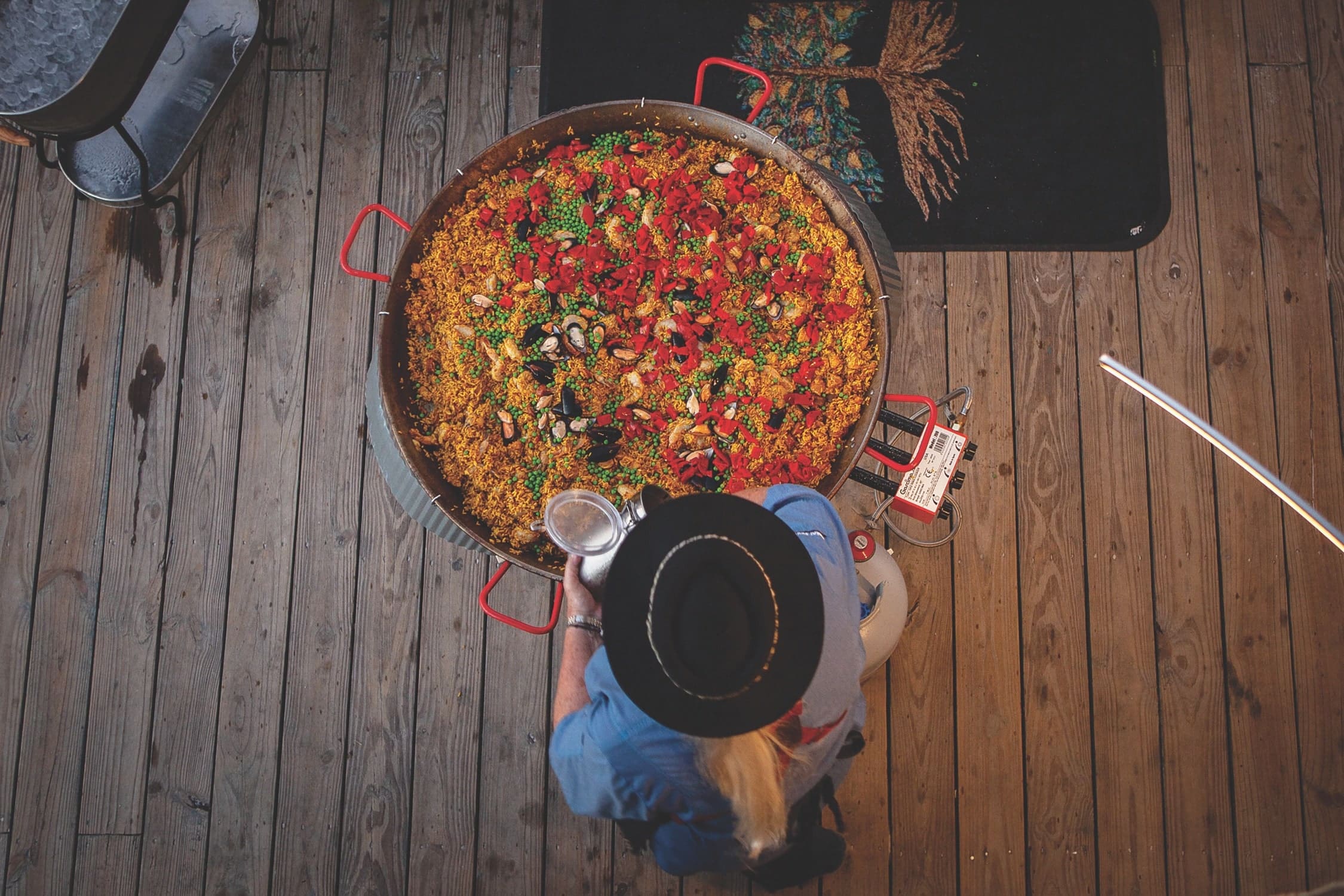 Chef Joyce Russell's famous paella is a special dish that keeps guests coming back. She joins guests on the deck of North Beach Social for a paella cookout every Wednesday. After spending time in Spain, Chef Joyce returned to the Panhandle with a special recipe combining tradition and Gulf Coast flair. The cooking process itself is a show you want to see, and the paella is served family-style until it runs out. Guests should place an order with their server to make sure they secure a dish of delicious Spanish rice, saffron, chicken, seafood, and more. Check Farm & Fire and North Beach Social's Instagram and Facebook pages for information on when Paella Night is happening during your visit!
Farm & Fire is a space where you can let go of the day's worries and meet friends while surrounded by culture, farm-to-fire dishes, and craft cocktails—all with fabulous bay views. Some of life's most significant moments are shared over a meal, so when you're ready for a slow day and sunset dinner, Farm & Fire will be waiting.
— V —
---
For more information, visit FarmandFireSouthWalton.com and stay connected by following their Instagram account @farmandfiresouthwalton.
Some craft cocktails to consider during your next visit include:
Summer Crush
Aperol, Italicus, prosecco, orange juice, citrus, mint, hibiscus
Coffee at the Roosevelt
Brewed tableside for two. Illy coffee, bourbon, Frangelico, rye, spiced cream, nutmeg, star anise
Boochy Hooch
Empress gin, Noli South kombucha, lemon, blackberry agave
Plata O Plomo
Pineapple-infused reposado, pomegranate lime foam, basil, pineapple juice
Clara Bow Cosmo
Tito's vodka, Combier, lime, cucumber, hibiscus
Al Capone
Roasted apple bourbon, simple syrup, Angostura, orange bitters, finished with a smoke citrus cube
ARTICLE CATEGORIES