Making Outdoor Living a Breeze
Photos by Modus Photography
A native of Birmingham, Alabama, Chris Bailey grew up spending summers along the then-sparsely populated Scenic Highway 30-A. His parents built one of the first homes in the New Urbanism community of Seaside, and Bailey's memories of visiting include playing tennis on the town's clay courts, surfing, and eating fish sandwiches at Bud & Alley's (the only option for miles around, at the time).
"Thirty-A was a beautiful and remote area during that decade of the 1980s," Bailey says. "No one could have imagined how our area would expand and explode to become what it is today." The popular tourist destination has boomed, and with it has come new homes, condos, and businesses galore spanning the communities by the coast and beyond. Of course, that means a lot of work for local architects, interior designers, landscapers, and home decor manufacturers.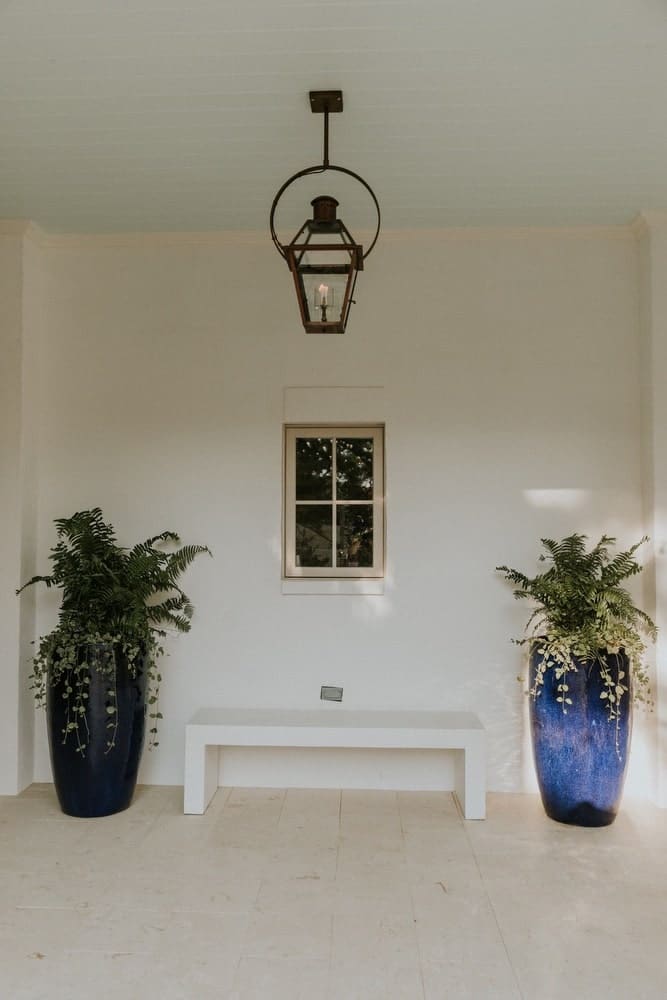 Bailey, who lived in Atlanta and worked many years in the restaurant industry, says learning about customer service and fine dining proved helpful later, when his passion for furniture and design was revealed. He opened retail locations and began selling his creations to the public through his brands, Industrial Chic Loft and Maison 30a Home + Garden. VIE was thrilled to have Bailey as a partner on its fifth show home, The Heritage, located in Seagrove Beach, Florida. We sat down with Bailey to talk about his companies, the show home, and what's coming up for Maison30a.
VIE: Did you always feel a call to create home decor and furnishings?
Chris Bailey: The first time I realized that furniture was my calling was in Atlanta in the mid-1990s when I came upon the abandoned Fulton Cotton Mill Factory. I was intrigued by the property's history, scale, and mass, and after doing some urban exploring on the site, I met the only employee left there. They had been tasked with keeping the mill secure until the loft-conversion real estate deal was done. (Shortly after I went exploring there, the factory was converted to the Fulton Cotton Mill Lofts, a modern apartment complex.)
Lucky for me, I was in the right place at the right time, and all of the old fixtures, tables, lockers, and anything else I wanted were available, as the contents of the factory were slated to be thrown away. The site was full of amazing vintage industrial design furniture that just needed a good cleaning and some repairs. It was perfect for experimenting and repurposing pieces to fit into design and lifestyles today.
I spent the next several months removing all the items and warehousing all of my finds from the factory in my backyard in the sought-after neighborhood of Virginia Highlands in Atlanta. Once I had all my inventory on hand, I began cleaning and restoring these unique pieces. I discovered my passion for working with reclaimed materials and appreciated the vintage patina only found in antique materials.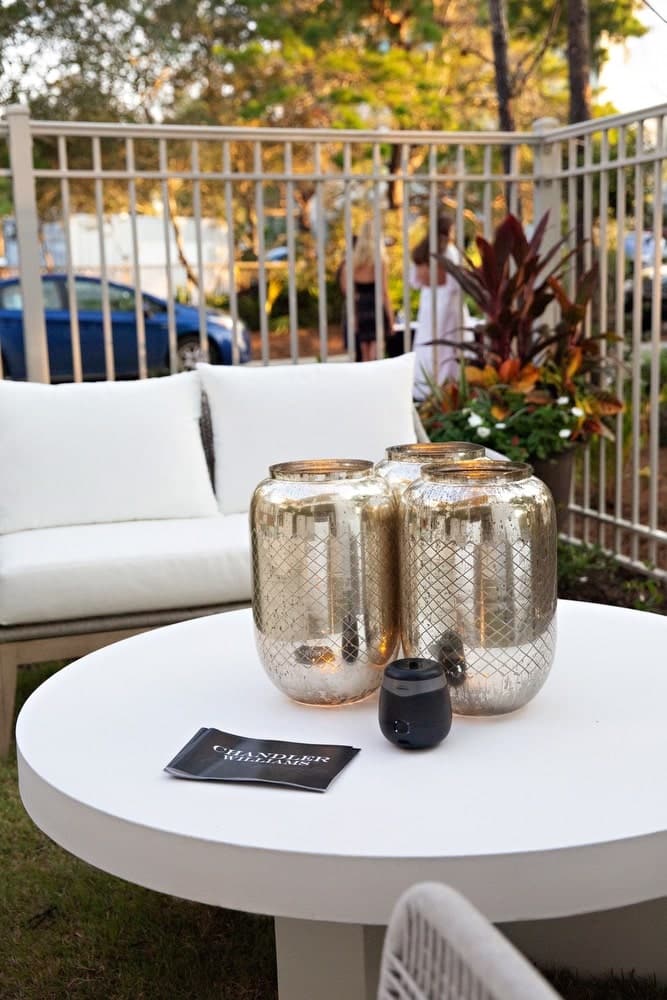 VIE: How did you translate this hobby of collecting and restoring vintage furniture into a full-time business?
CB: I had another lucky break with this factory find to start my career—the house I was renting in Virginia Highlands had a front yard on the main business street in the coolest part of town. Art galleries, coffee shops, clothing boutiques, and furniture stores were all adjacent to my new front yard, an open-air "showroom." I would work on the furniture during the week and set up my furniture display on the weekends, and it was a big success right from the start!
This started my career in repurposing reclaimed materials and creating furniture and art from rustic industrial elements, and I founded the company Industrial Chic Loft.
The trend for Shabby Chic (Rachel Ashwell) and Martha Stewart products was huge at that time. Rustic, reclaimed, chippy-paint-type furniture was the big trend in the mid-1990s, and I had some of the best authentic reclaimed furniture pieces on the market. After I outgrew my front yard showroom, I began my long career at antique fairs and started selling at Lakewood Antiques Fair and Scott Antique Market in Atlanta. Eventually, I started doing shows all over the country.
These travels led me to San Francisco, where I opened my first brick-and-mortar store, which I operated until 1999. The experience I gained working in the design industry during the dot com boom of the mid-'90s was very beneficial to my design aesthetic development—a lot of start-up internet companies wanted unique furnishings for their new open-concept workspaces, and I had what they were looking for.
In 2000 and after the dot com bust, I decided to move back to Atlanta and start my next venture, designing and manufacturing my industrial furniture collection on a larger scale. Once my collections were ready, I began my next phase of selling at the larger furniture trade show markets, including High Point, Americas Mart, and markets in Dallas and New York City, to name a few. During that period, I was able to meet the leaders and top designers in the design industry that I still work with to this day.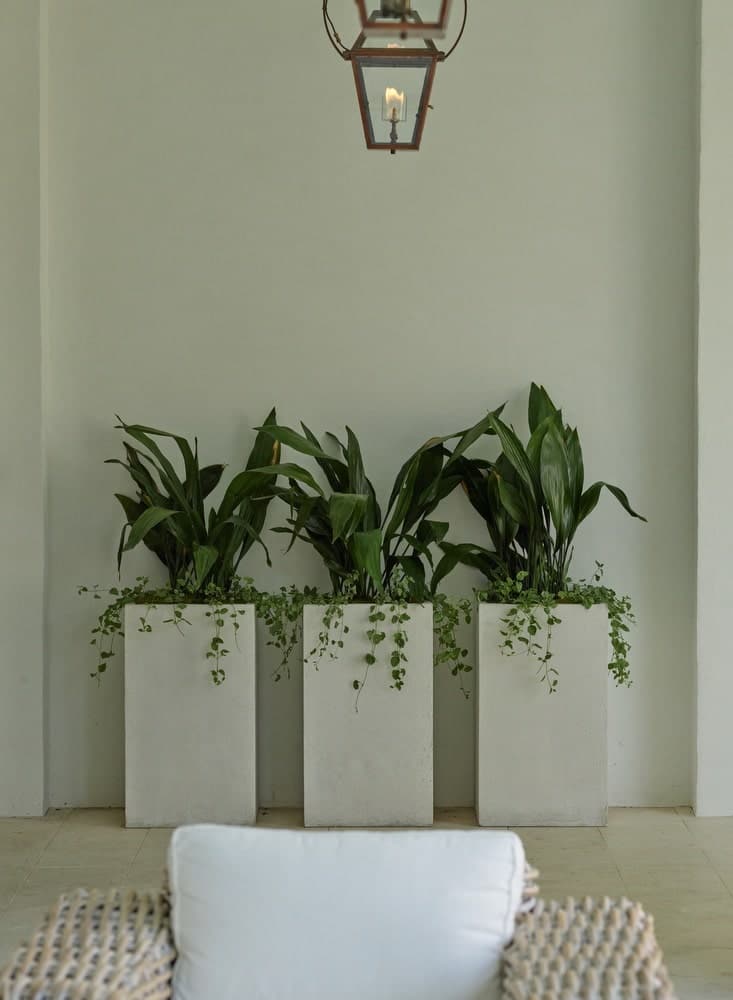 All of my experience has led me to create Maison30a. I realized the coast was calling me, so around 2017, I moved to the 30-A area of Northwest Florida and began working on the next design phase of my career, focusing on the coastal modern look and building the Maison30a brand. Currently, we have about twenty collections made under the Maison30a label, and two or three new collections are being created each year.
VIE: What makes you love working with concrete and other industrial materials?
CB: Over the past several years, I have enjoyed working with concrete in my designs. We pride ourselves on creating beautiful pieces of furniture that are striking and unique, subtle and bold, that blend in with any design but stand out when you pay attention.
Concrete is an incredibly versatile and durable material for creating furniture and fits well in coastal modern homes such as The Heritage and the VIE Beach House we worked on previously. All of our concrete designs can be used for both interior and exterior applications.
VIE: How did you become involved with The Heritage Show Home, and what was it like to work on this project?
CB: After working on the previous show home, we were honored to be invited to partner with the current show home in Heritage Dunes. We have been an advertising partner with VIE magazine since the beginning of the Maison 30a brand. I appreciate all the hard work the talented team at VIE does daily, creating amazing content highlighting the local lifestyle with national and international stories weaved throughout.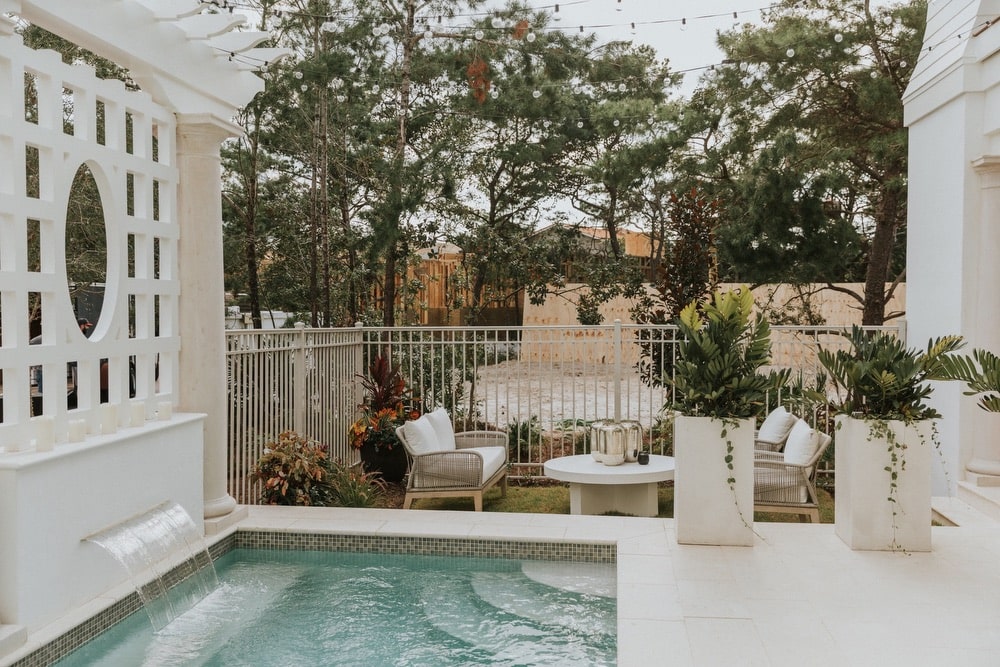 The Heritage Show Home has a very sophisticated and chic modern coastal aesthetic, and working with Duce May, the lead interior designer, on the project was a pleasure. He has a fantastic eye for detail. As a result, this home has a five-star, luxury brand feel to it.
VIE: Tell us a little about the Maison30a showroom and studio. What can visitors expect when they go there?
CB: Maison30a would best be described as an eclectic mix of coastal modern and coastal classic design with industrial chic and organic bohemian design mixed in. Using raw materials such as reclaimed wood, concrete, steel, zinc, and cast iron, Maison30a offers stunning pieces of furniture, decor, and planters that fit well with the coastal lifestyles we live here in the Florida Panhandle. Maison30a also puts a huge focus on your outdoor living areas, with the largest selection in the area of coastal chic-inspired pottery designs, from modern to rustic.
VIE: What do you love most about living and working in this area?
CB: After working aggressively on the show circuit (trade shows, design shows, antique shows, etcetera) and traveling nonstop for the past decade, it has been a great change to focus my energy here. I have loved creating my showroom and store to showcase the talent and experience I have accumulated over the past twenty years in the industry. It is very satisfying to be able to work and live in paradise. I am excited to be part of all the incredible growth in our area and look forward to what's next.
We pride ourselves on creating beautiful pieces of furniture that are striking and unique, subtle and bold.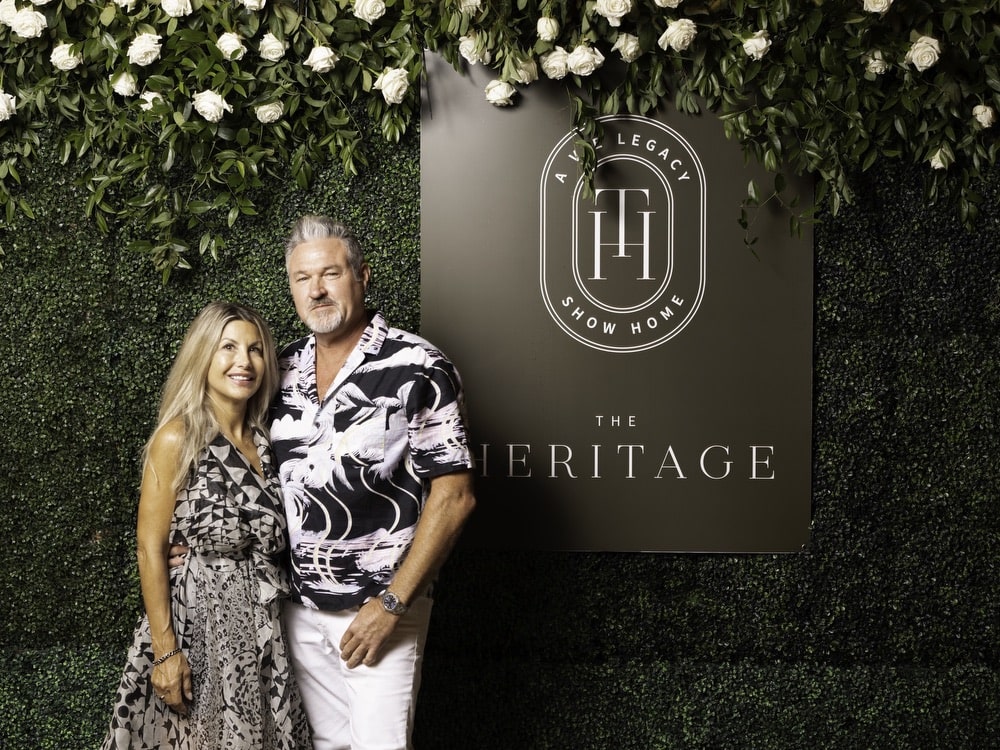 VIE: Speaking of what's next, do you have any other big projects, collections, or events in the works that you'd like to share?
CB: We are currently working on a renovation project at the historic Vinoy Renaissance hotel in St. Petersburg, Florida. Maison30a was honored to be selected to provide the pottery for the fifty-million-dollar renovation, which is currently in the final phases of completion. We look forward to sharing it soon!
Maison30a is also expanding its current storefront, thanks to the recent acquisition of the adjacent property on Panama City Beach Parkway (Highway 98). The new space will have twenty thousand square feet of expanded outdoor living and pottery collections, slated to open spring of 2023.
— V —
---
Visit Maison30a.com and Industrial-Chic.com to learn more or shop collections by Chris Bailey and his team. You can also follow along on Instagram @maison30a to see more, or visit the showroom at 16810 Panama City Beach Parkway, Panama City Beach, Florida, Tuesday through Saturday from 10:00 a.m. to 6:00 p.m.
ARTICLE CATEGORIES