Story and photography courtesy of Corcoran Reverie
Over the course of the last year, travel has seen a drastic change along with the way people work and where they choose to live. For many, travel once included visiting exotic destinations, jet-setting overseas, and exploring the far ends of the country. However, studies show preferences have since changed, with travelers seeking to fly less and stay closer to home. In addition, many are choosing to visit places with ample outdoor activities instead of those with mainly indoor attractions and landmarks.
With this shift in travel trends also came a change in real estate, as many investors see an opportunity to profit from people vacationing in destinations close to their homes. For the Southeast, that includes the beautiful coastal communities in Northwest Florida. This also brought about many new investors seeking to break into the real estate industry.
As travel began to increase, many see it now as a way to escape the isolation and disconnection they experienced due to the circumstances experienced globally in the past couple of years.
People wanted to get away and spend quality time with their friends and family rather than spending time in crowded tourist destinations, so most are seeking a domestic or local getaway.
Along the Emerald Coast, we saw our drive market grow to include places such as Chicago, New York, and other northeastern cities as we became a destination for more families. We are a place of solitude for many, where they can enjoy the privacy and comforts of home in a new destination while still spending quality time together and experiencing new things.
The real estate market benefited from this change in traveler behavior as the buying and selling of homes continued rapidly, with many homes going under contract hours after being listed. For sellers, it was the perfect time to list properties for top dollar, and buyers saw this as the ideal time to find their dream home along the coast or to purchase an investment property so they could benefit from the change in travel.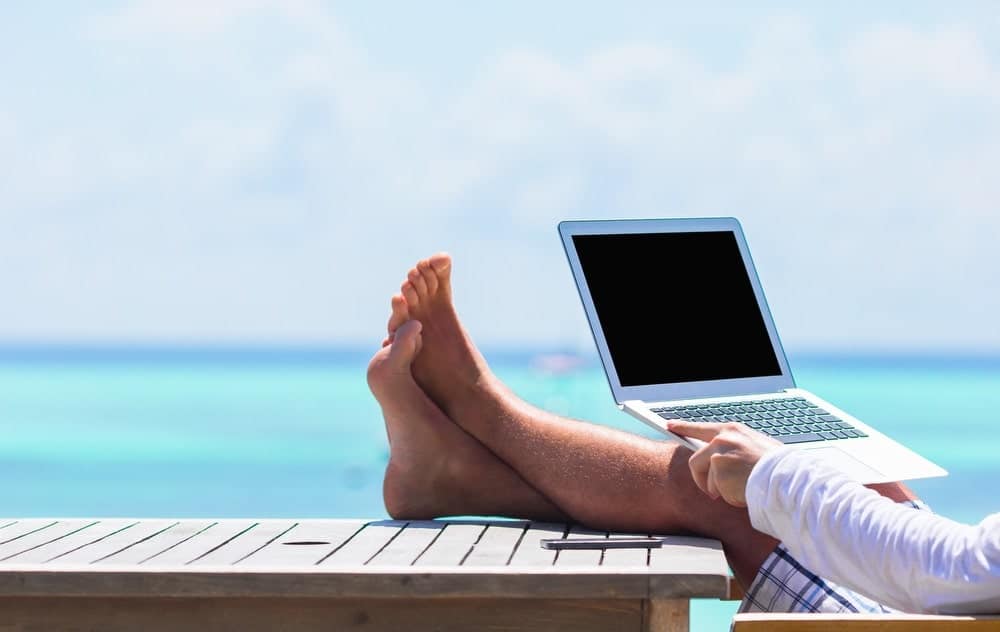 One factor that led to the increase in local travel, as well as the spike in the real estate market, was the ability of many people to work remotely. As this became the new normal for the vast majority, remote workers also started moving to popular travel destinations, with vacation homes and second homes highly favored among buyers. The National Association of Realtors even reported that vacation home sales rose by 16 percent in 2020 from the previous year, which continued into 2021 as sales were already up 33 percent by April compared to 2020.
Because of the low inventory and high demand due to the influx of travelers now wanting to call their vacation destinations home and investors quickly taking advantage of the increase in traveler profitability, the sales price of homes has increased drastically. Yet, buyers are prepared. Many are even prepared with cash, and from a seller's perspective, an all-cash transaction makes for a much more attractive offer.
The change in travel also brought about a shift in luxury—specifically with the properties that luxury consumers are searching for, where they are choosing to live, and what amenities come with the property and location. Like many others, luxury consumers are seeking out properties in destinations that they at one time only considered for a vacation. As a result, the secondary home market became the co-primary market, where these home buyers now spend most of their time. The luxury market in Northwest Florida certainly benefited from this change, as many of these luxury home buyers have sought a location near the sugar-white sand beaches and emerald waters.
The real estate market has been redefined over the past year due to the change in travel and travelers' mindsets, as now more people are turning to their vacation destination as their new primary or co-primary home. As this trend continues to gain momentum, the high demand and low inventory in the real estate market continue to increase the competitiveness of the market. This, of course, leads to many listings receiving multiple offers well over the listing price. But, even more notably, many of the buyers were at one point visitors who are now calling their vacation destination home.
— V —
---
Whether you're searching for your coastal dream home or your next investment property, Corcoran Reverie is here to help you turn your reverie into reality. This locally owned boutique brokerage specializes in the luxury home market in Northwest Florida from Destin to Panama City Beach and the coastal communities along Scenic Highway 30-A. With a team of over 140 agents led by broker and owner Hilary Farnum-Fasth and partner Jacob Watkins, and offices in Seagrove and Destin, Corcoran Reverie holds the No. 1 office ranking in Northwest Florida based on a closed sales volume of over $750 million in its first year as a Corcoran affiliate. For more information on Corcoran Reverie and to search available listings, visit CorcoranReverie.com.
ARTICLE CATEGORIES