Story & Photos By Kim Duke-Layden
Long gone are the days when the almighty U.S. dollar gave Europe-bound Americans more bang for their travel buck. Within the past decade, even countries reputed to be travel bargains, like Spain, Portugal and Greece, became travel busts after the bittersweet introduction of the euro. Admittedly, one united currency for fifteen European Union countries is magnifique for traveler convenience; however, almost overnight the exchange rate in less expensive E.U. nations became the same as in their costlier counterparts. Couple that with the devaluation of the American dollar in recent years, and you're left asking, has Europe become too expensive to consider as a viable vacation destination? Absolutely not! With some savvy insider "know-how" and strategic planning, you'll be saying "bonjour" before you know it!
Considerations on Airfare
If I were Moses, my eleventh commandment would be: Thou Shall Not Waste Airline Mileage Points! Every year for the past nine years, both my husband and I have flown to Europe FREE using frequent flyer tickets! Most of our mileage points were earned from purchases on award program credit cards rather than from miles flown. With today's stiff competition among credit card companies, some offer as many as 20,000 bonus points upon enrollment. And, by strategically charging rather than paying cash for all allowable purchases—from gas and groceries to the down payment on your next vehicle—you can quickly rack up enough mileage points for one round-trip economy-class ticket to Europe (usually 50,000–60,000 points). Plus, a growing trend among award programs is to allow members to purchase supplemental miles at low incremental rates in order to obtain enough points for ticket redemptions.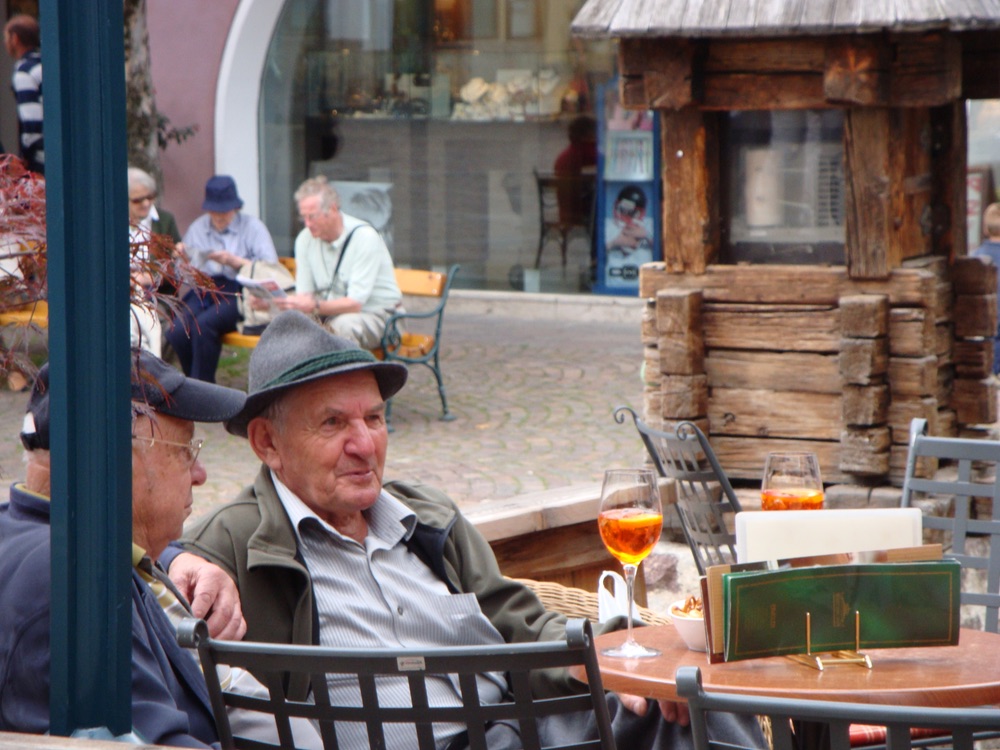 For shorter-term planning, you're in luck! Typically, in the first quarter of the year, you'll find European airfares discounted up to 50%! In March, the average cost of round-trip airfare from Pensacola (which consistently has the lowest rates), Ft. Walton Beach or Panama City to Rome, Paris or Athens is approximately $700–$800. In comparison, during June, July or August—Europe's most expensive travel season—the same flights cost almost double. When researching flights on popular discount travel sites, like www.orbitz.com and www.cheapair.com, compare prices on the airlines' websites—the airlines don't charge booking fees and often offer better flight times. Also, flights departing Monday through Wednesday usually cost less.
Interested in package deals? You're in luck again! Mid-September through March are the best times to find travel deals on European packages. Offerings range from "fly and drive" packages with only international airfare and car rental, to fully escorted trips inclusive of airfare, guided itineraries, lodging, meals and sightseeing fees. Online booking sites, such as www.gate1travel.com, www.affordabletours.com and www.go-today.com, offer extensive European travel packages at budget-friendly prices. For "smart luxury" deals on more upscale travel, visit www.shermantravel.com or www.europeandestinations.com.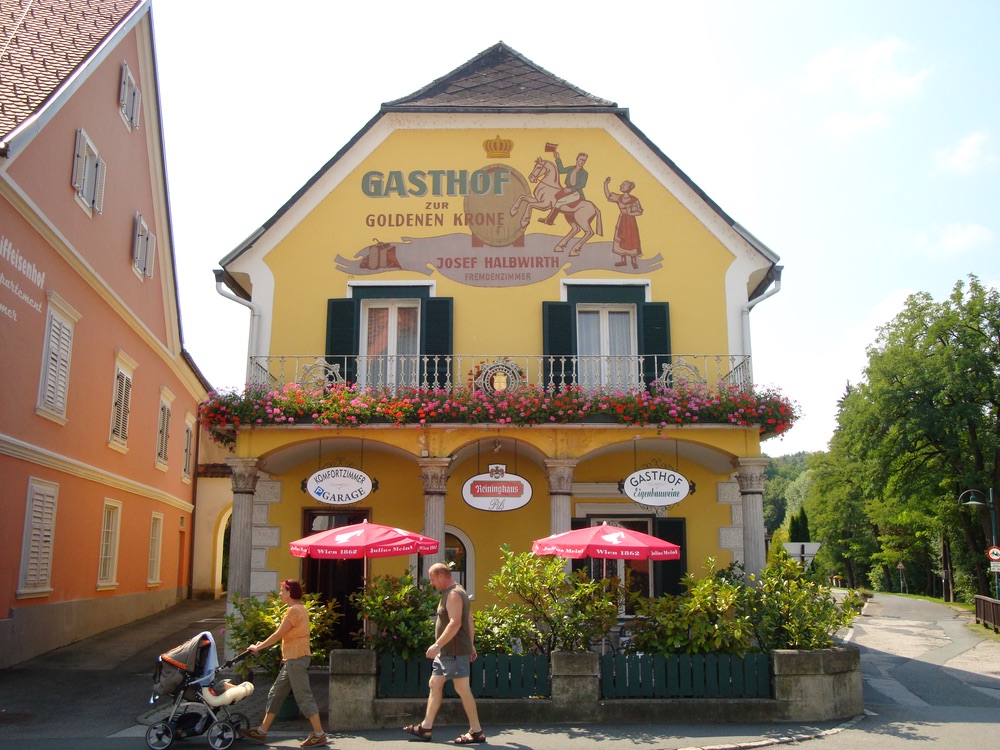 Suggestions on Accommodations
Finding charming, affordable accommodations in Europe is absolutely possible, but it requires additional effort and ingenuity. Last fall, when the euro was at a record high, we stayed at several rental apartments in Austria and northern Italy for a fraction of what traditional hotel accommodations would have cost.
Our first four nights were spent in a gemütlich (a cozy and charming) duplex nestled on a vineyard-clad ridge in Austria's Styrian wine region—a popped-cork away from Slovenia. For approximately $95 per night, we stayed in a roomy self-catering apartment which was part of a lovingly restored, centuries-old converted farmhouse. Our accommodations featured a bedroom, bath, eat-in kitchenette, separate living/dining room and multiple terraces with breathtaking views. Each evening we imbibed delectable wine, which our gracious and perfect English-speaking host, Kurt Leitner, supplied from his weingut (winery) for $8–$20 a bottle. Prost!
Apartments (or flats), in comparison to home rentals, offer greater flexibility for stays shorter than a week. Plus, they are abundant in large cities and provide the same cost-saving benefits. Countless websites claim to offer affordable European properties. These are a few of my favorites: www.holiday-rentals.co.uk, www.homeaway.com, and www.vrbo.com.
Additional Booking Tips:
* Select rentals that provide bedding and linens or you'll find yourself shopping at Boudoir & Beyond once you get there.
* Many owners accept cash only, but you'll save on international conversion fees that are imposed by most credit card companies.
* If you're exploring an entire region, cut costs by staying at a nearby location rather than the area's "hot-spot" destination; OR book in the off-season—for instance, if you're interested in the Alps, think summer hiking vacation rather than winter ski trip.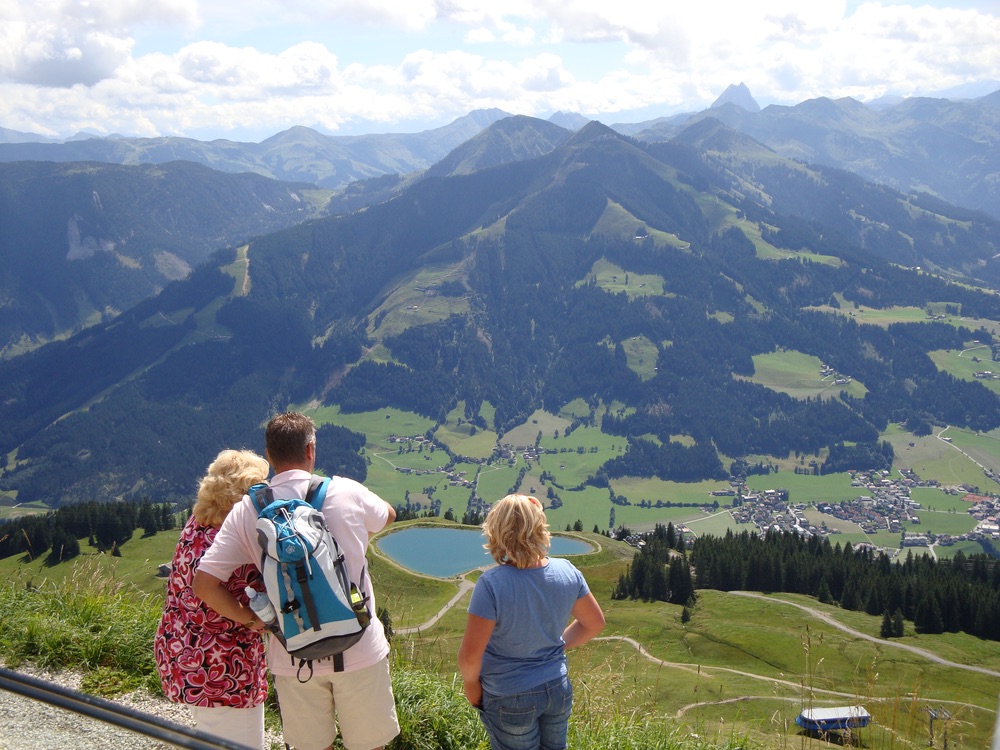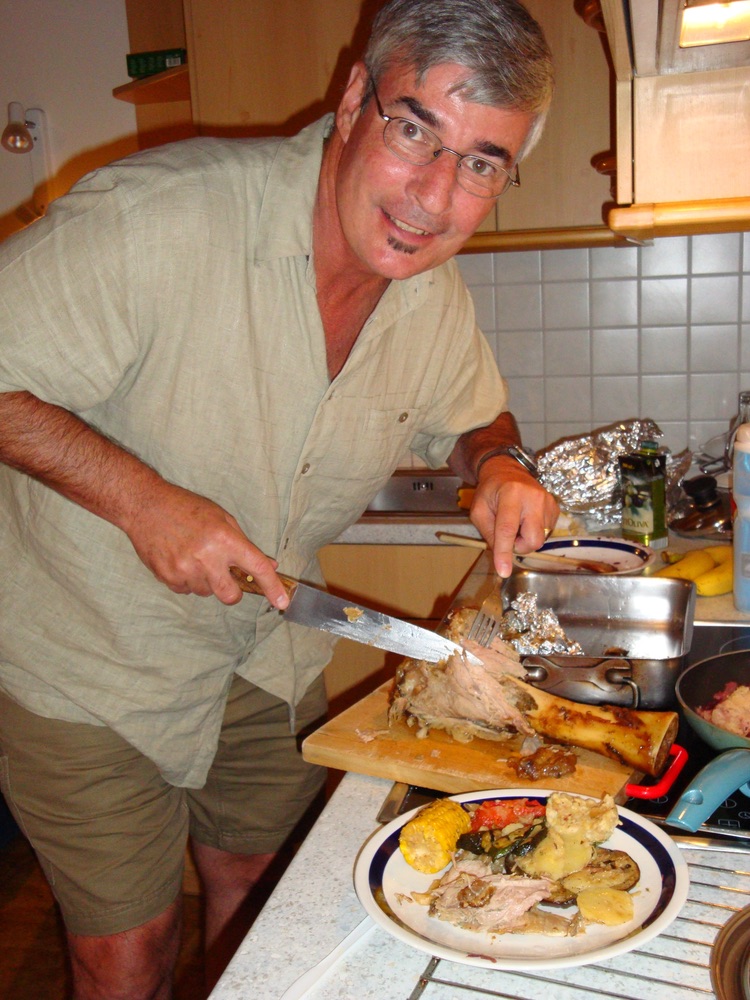 Bed-and-breakfasts, or B&B's, are great options for inexpensive accommodations, much more so than in America. Renowned European budget-traveler guru Rick Steves' website, www.ricksteves.com, contains one of the best blog sites I have found for traveler recommendations on quaint, affordable B&B's, apartments, small inns and farm stays. Click on his Plan Your Trip tab, then Graffiti Wall, and then Sleeping. Thanks to one blogger's recommendation, last September we stayed in a spacious two-bedroom apartment restored from a 450-year-old farmhouse, complete with roomy bathroom, kitchenette/dining room combo, and a balcony overlooking northern Italy's spectacular Dolomite mountains. It costs only $73 a night! On www.hotelroom.com, we found a cozy one-bedroom efficiency apartment near the ritzy resort village of Kitzbühel in Austria's central Alps. The $100 nightly rate included a balcony with great views, biweekly housekeeping, 24-hour English-speaking front desk assistance, and for a small surcharge, fresh-baked breads delivered daily.
Hotel stays are sometimes unavoidable, especially the night before your international departure flight home. And, typically, big city hotels are the priciest. My favorite online booking site for affordable hotels (plus a few B&B's and flats) is European-based www.venere.com, which doesn't pre-charge your credit card, impose booking fees or penalize for advanced cancellations. For years I've booked numerous accommodations with wonderful results. In 2007, we stayed in an extraordinary hotel within walking distance of downtown ancient Rome. Situated within a medieval tower, our two-room suite oozed charm and cost an amazingly low $150 per night! A highlight of our latest trip was an unforgettable overnight stay in a four-star 17th-century French château situated near the Swiss/Italian border and within 35 minutes of Milan's Malpensa International Airport. Amidst fairytale surroundings, we slept like royalty and feasted like kings on the breakfast buffet—all at "pauper-friendly" prices: $160!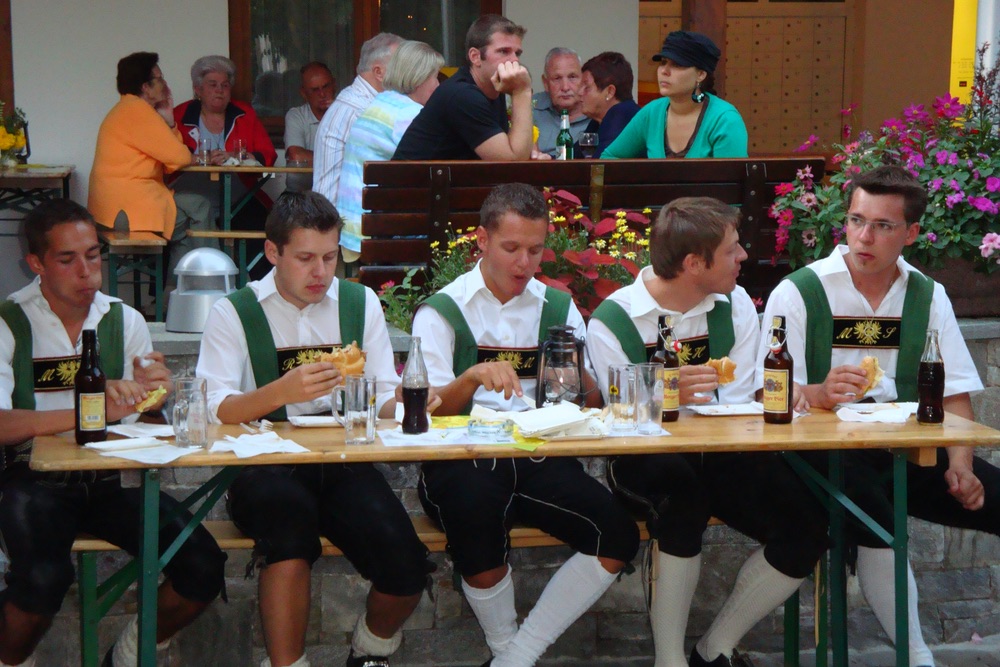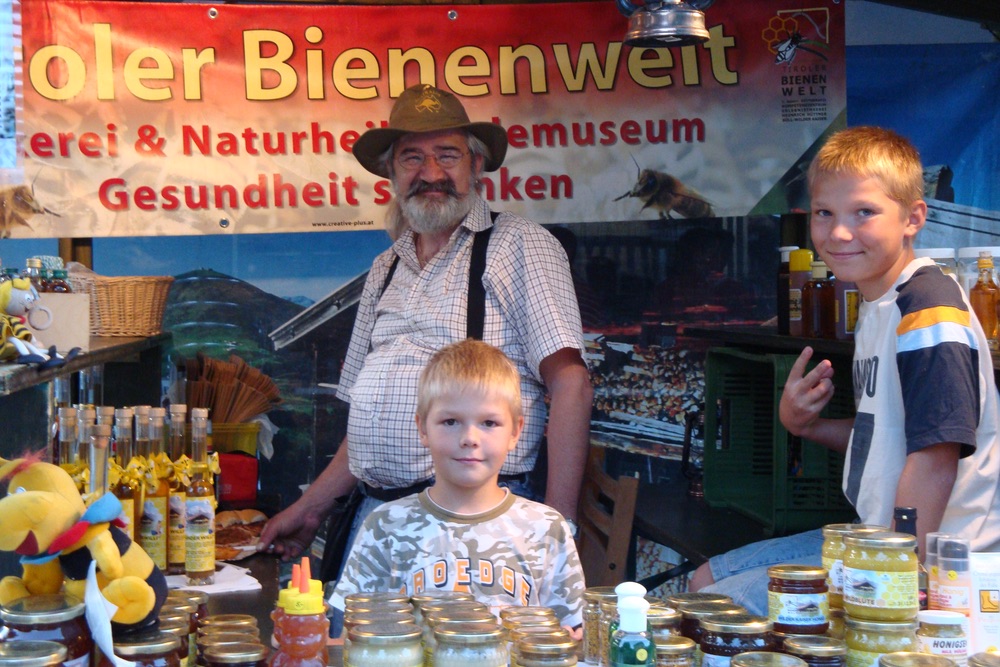 Tips on Trains, Planes and Automobiles
Depending on your itinerary, some form of internal transportation may be necessary. Depending on the driver and the destination, self-driving can be fun and adventurous, or terrifying and frustrating! When renting cars, save money by comparing costs carefully and making advance reservations stateside, but beware of undisclosed taxes and fees! For all-inclusive rates, I prefer www.economycarrentals.com, a European-based consolidator offering online bookings primarily with European agencies, like Europa or Sixt.
For driving across international borders, significant penalty fees often apply if rental vehicles are returned in countries other than where they were picked up. For example, last fall it would have cost us $750 more if we had returned our Austrian car rental in Italy, as compared to renting a car in each country. Instead, we drove to Innsbruck—the nearest city to the northwestern Austria/Italy border—and returned our car to the agency's airport location (usually easier to find than a downtown office). From there, we rode via taxi to Innsbruck's nearby train station where we exchanged two first-class rail tickets (pre-purchased on-line for $50 each at www.raileurope.com) for a scenic train ride to our next destination, Bolzano, Italy. Upon arrival, we cabbed it to Bolzano's airport, where our second rental car awaited us. It was a slight inconvenience and took a few hours longer—but considering the money we saved, it was well worth it!
Flying within Europe used to be cost-prohibitive, but in recent years several super-saver airlines appeared on the radar, offering flights priced comparably to train travel. Ryanair (www.ryanair.com) sells flights within Europe to countless destinations for a steal! (At press time, sample rates for one-way flights next summer: from Venice to Paris—$50; from Frankfurt to Barcelona—$60.)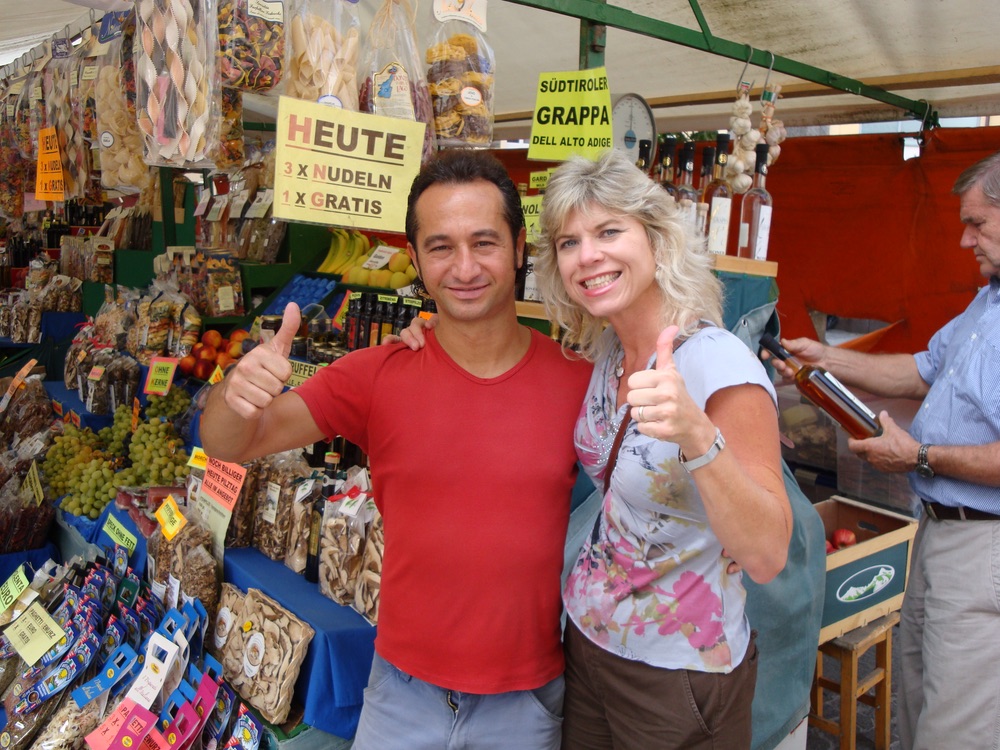 Advice on Eating and Entertainment
Being able to prepare your own meals is one of the biggest cost-saving advantages to staying in vacation rentals. Plus, it allows you to feel like a local as you shop for provisions at grocery stores, or better still, fabulous outdoor markets—"must-sees" on any itinerary! One of my fondest vacation memories is of a cozy, candle-lit dinner spent relishing brats, kraut and dunkle (dark) bier as the radio in our kitchen yodeled away.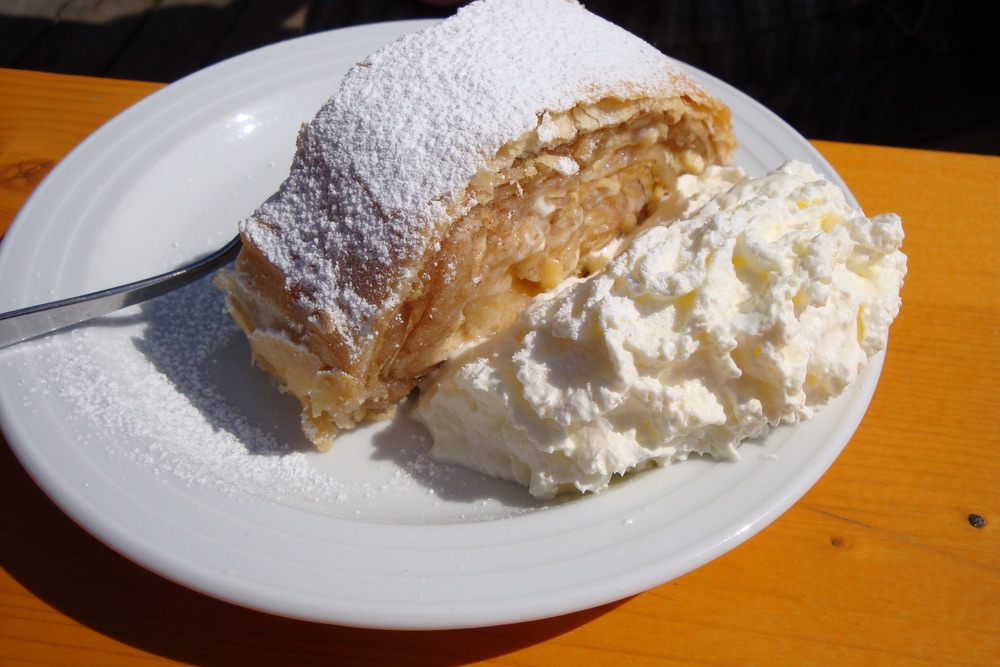 Picnics and street-vendor foods make for great inexpensive lunches and are perfect for sightseeing-filled days on the go. Plus, parks and "green spaces" are popular and prevalent throughout Europe and make for easy impromptu picnic stops.
For dining out, your best bet is to seek out those non-touristy hideaways where the locals eat. A good way to tell that a place is not a "tourist trap" is that they won't have their menu displayed in several different languages. In France, they're typically called bistros; in Italy, trattorias; and in Greece, tavernas. But no matter the name, the characteristics are the same…the food is usually tastier and less expensive, and the service is friendlier. Plus, you'll save BIG on wine. Marking the price up 2½ times is, thankfully, not a European custom!
Spending hours in a café people-watching is a quintessential European pastime. For the cost of a cup of coffee, linger as long as you like. And, only when you are ready to leave will your server bring the bill.
For the budget-minded traveler, street festivals are the best of both worlds—free entertainment and inexpensive food all in one! In a convivial environment, you can taste regional specialties, buy handcrafted souvenirs, hear area bands and rub elbows with locals and visitors alike. If you don't speak the language, no worries—just SMILE; it's universal!
Regardless of the fluctuating exchange rates, with my trusty tips and savvy suggestions, an affordable European vacation is possible! If you have your own cost-crunching travel pointers, please share them with me at wanderlustkim5@yahoo.com.
— V —
ARTICLE CATEGORIES