From Santiago to Madrid
By Hailey Bethke | Artwork by Adolfo Correa
"Can you imagine a world without art? Creativity pushes society forward. I think curiosity in any field is what makes us evolve and helps us find meaning in who we are and what we do."
These are the profound words of Adolfo Correa, a graphic designer testing the definition of art as we know it, drawing inspiration from his Latin roots as a Chilean native by utilizing rich colors and patterns. As a creative, he explores visual narratives and aims to change how we connect with art, whether through his commissions for brands like Nike, Corona, and Mercedes-Benz or projects closer to home where he draws upon his personal interests in history, culture, and figure drawing.
Six years ago, Correa left Chile to embark on a new journey in Europe. Now dually stationed in Madrid and Brussels, he believes that living in different countries has shaped his unique global vantage point that influences his compositions. The artist describes his work as a celebration; colors, patterns, and rhythms work together to form a foundation of Correa's distinctive style. He experiments by adding what he's currently learning and experiencing in his day-to-day reality. For instance, he recalls when he lived in Poland, his work reflected a clear, synthetic style, challenging him to communicate a message by relying on simplicity.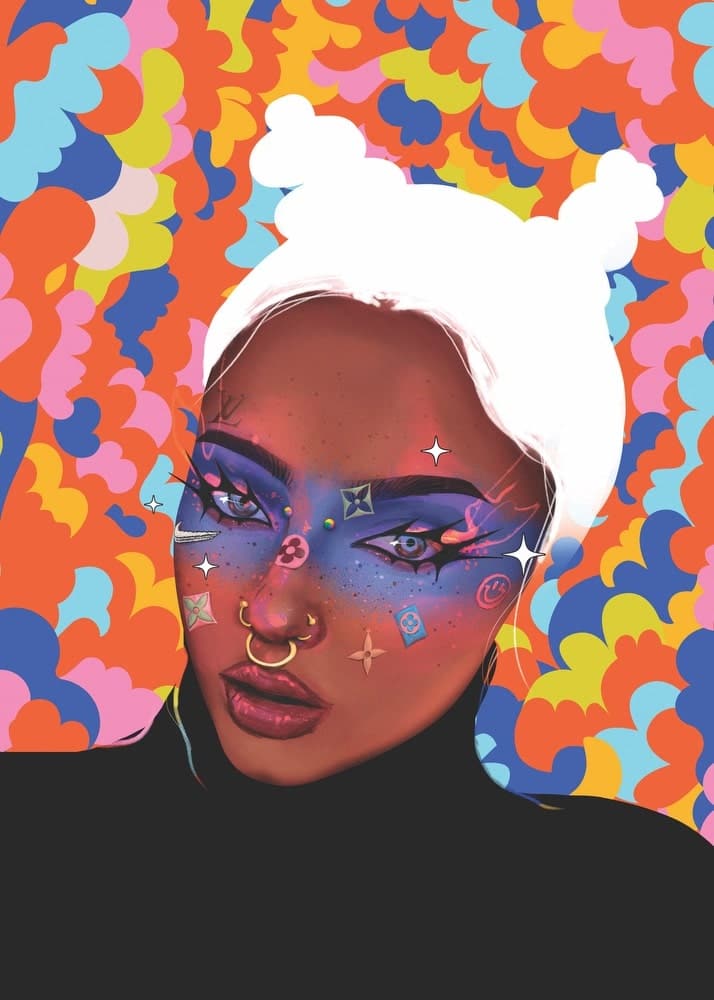 "I always had an interest in visual imaging, but it wasn't until I studied graphic design that I discovered how interesting this field really was to me," he shares. Admittedly, he says that before his studies at la Universidad de Chile, he often avoided drawing because he thought it was too difficult. "Then, during my first year at school, the drawing lessons were my favorite. Long hours with a pencil in my hand simply felt natural to me. After that first year, my illustration teacher recognized my artistic gifts and encouraged me to continue honing my skills professionally."
Correa's design process is grounded in flexibility, allowing for maximized creativity. "Whenever I have an idea for a design, I try to capture it immediately on paper or my screen," he expounds. "This creates a library of ideas from which I later draw to mix them together and see how these generate new ideas. It's a very free process without perfection. Over time, I have learned to trust the process without fear of failure." His trial-and-error perspective has led to some of the most rewarding accomplishments in his career, including his collaboration with Weiden + Kennedy Amsterdam and Corona. In this initiative benefiting nonprofit Parley for the Oceans, Correa reimagined the idyllic Hawaiian shirt by displaying pieces of plastic pollution within the tropical pattern to raise awareness about preserving our planet's paradises.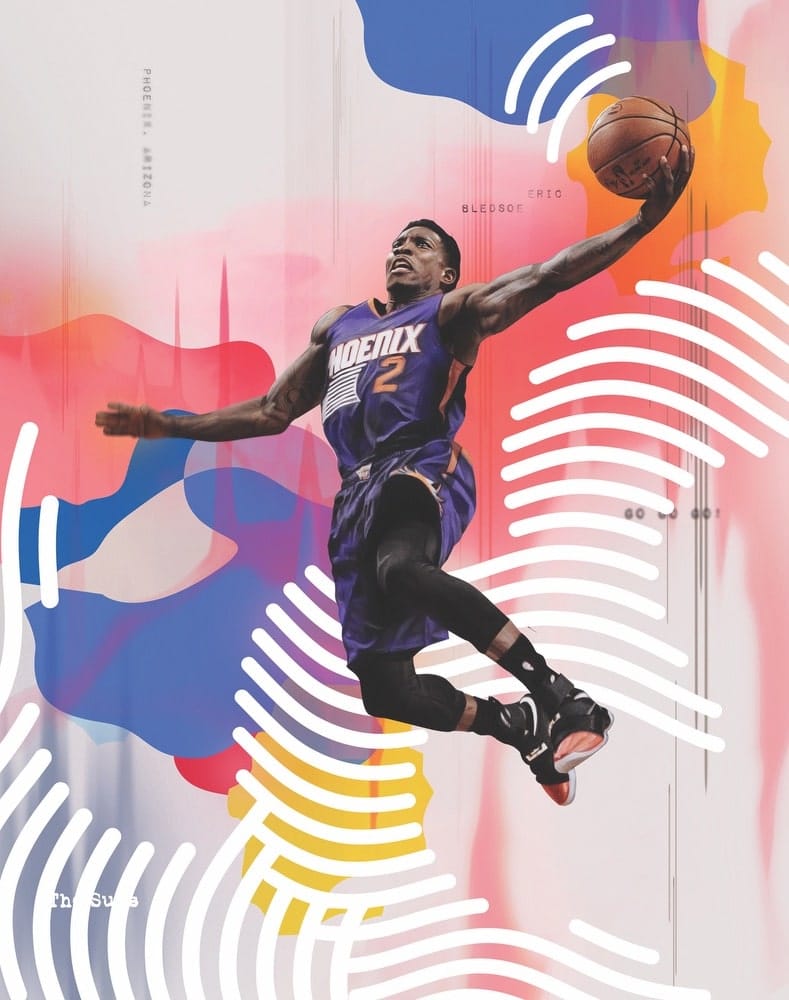 When asked about his perspective on the importance and value of art and creativity, he speaks to the transformative experiences artistry has sparked in his life. "Personally, I was pretty 'late' to experience the arts scene, from visiting an art museum, attending a classical music concert, or even seeing a ballet. Yet when it happened, it changed my life entirely. This is the reason I think it is so important that the younger generation (especially from less fortunate demographics) has the opportunity to experiment in different artistic areas beyond what is taught in school. I come from a very humble background, so creativity is what saved my life. Art gave me the unique opportunity to be and do what I've always dreamed of, and now I get to travel the world doing what I love."
Art gave me the unique opportunity to be and do what I've always dreamed of, and now I get to travel the world doing what I love.
This leap of faith to start his artistic career in Europe has led Correa to what he describes as the "Confidence" chapter in his journey. He explains that now he has overcome the challenges of emigration and has fully adapted to a new reality on the other side of the globe. "Without a doubt, emigrating has been the best decision I have ever made in my life. Traveling and reading books, which have expanded my intellectual horizons, have been equally impactful in my work," he shares. Now, Correa's mission is to create from a place of personal fulfillment, creating meaningful pieces that resonate with his heart. "When I started, I was looking to get a 'wow' effect from my viewers, so my work was more elaborate and decorative. Presently, I look for new ideas found from experimentation, and I love innovative focal points. This is my everyday challenge."
Whether drawing athletes for the NBA or creating vibrant animations of street dancers, Correa is a change maker, and it's safe to say he is not afraid of challenging the role of art in our everyday lives.
— V —
---
To connect with Correa, follow him on Instagram @adolfocorreadesigner and head to Adolfo-Correa.com to view his complete portfolio.
ARTICLE CATEGORIES