By Tori Phelps
Successful fashion photographer Michael Belk traded in a glamorous globe-trotting lifestyle for a mission to bring Jesus Christ to life through the lens of his camera. The result is Journeys with the Messiah, a powerful collection of images that juxtaposes a first-century Jesus with twenty-first-century costars to illustrate His timeless messages.
Money, fame, and power: By his early forties, photographer Michael Belk was living the very definition of success—until a "crash-and-burn" experience left him with a new definition. After a wake-up call he believes came straight from God, Belk conceived of a way to use what he knew—photography—to explore his faith and hopefully bring others along for the ride. Lucrative? No. Life-changing? Oh, yes.
His first project, Journeys with the Messiah, is a stunning set of photos that features the Jesus we know with, at turns, a Wall Street executive, a designer-gown-clad bride, a couple in an expensive sports car, and a Monopoly board. Each image in the roughly 100-page book is accompanied by a biblically inspired message written by Belk. So what's the point? For starters, that while tunics may have given way to suits over the last two millennia, some things are eternal.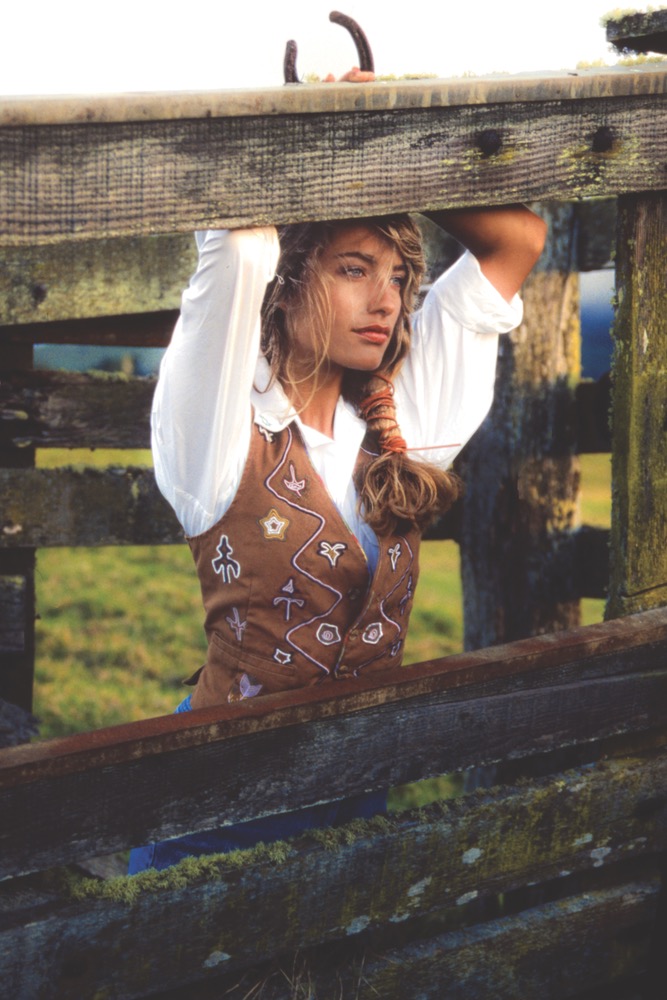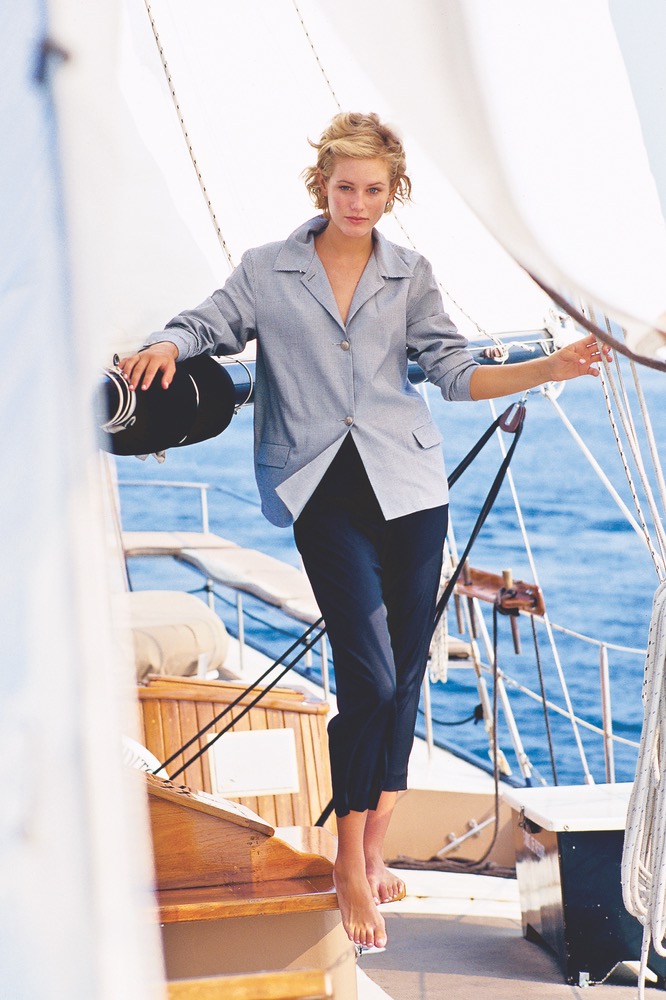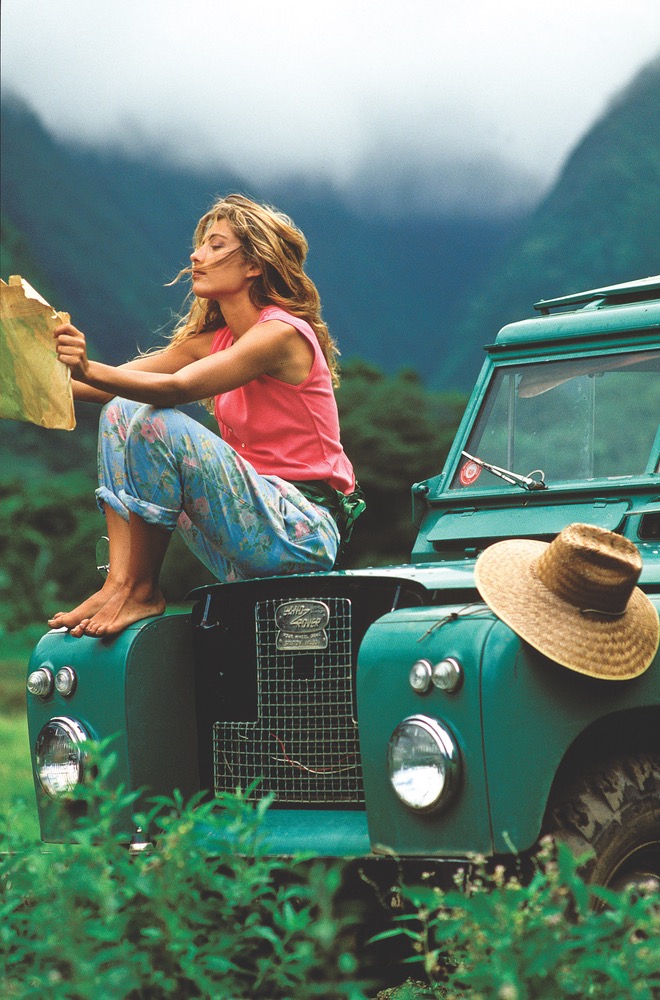 A Picture-Perfect Start
He didn't set out to become a famous photographer, but he couldn't have planned it better if he'd tried. Born in Orlando and raised in Ocala, he worked his way through college at men's clothing stores. During his senior year at the University of West Florida, Belk learned that prestigious clothier Gant Shirtmakers had a sales opening. Within weeks the boy who had never been farther north than Atlanta was at a meeting in New York.
Belk, who had recently developed an interest in photography and sensed he may have an eye for it, began bringing his camera on sales trips and even built a darkroom in his attic. That investment paid off after an ad agency failed to grasp the Gant image. Unasked, Belk dressed a friend in Gant clothing and snapped some photos; the resulting photos blew away company execs and formed the foundation for a long-running campaign called "The Gant Attitude."
He used a similar approach—photographing friends in Gant clothing—to produce a personal portfolio for use during sales meetings. This innovative "look book" led to markedly higher sales than his peers experienced, prompting Belk to take a chance on himself. He resigned from Gant and went to New York to sell the idea to other companies. He got plenty of positive response but little follow-through. Broke and desperate, Belk returned to the Big Apple one final time and landed a huge client. That success led to other successes, and his expertise expanded from photography to include design, copywriting, and printing.
When a client asked to run one of Belk's images in GQ magazine, he unexpectedly became an ad agency and found his career soaring to new heights. He produced a catalog for a little start-up company called J. Crew (which still uses the logo Belk's team created); developed the signature ad style for a young Nautica; and worked with companies like Chaps by Ralph Lauren, British Khaki, Talbots, Brooks Brothers, and Christian Dior. He experienced first-class travel and exotic shoots with supermodels like Vendela. But none of it was enough to stave off a looming personal crisis.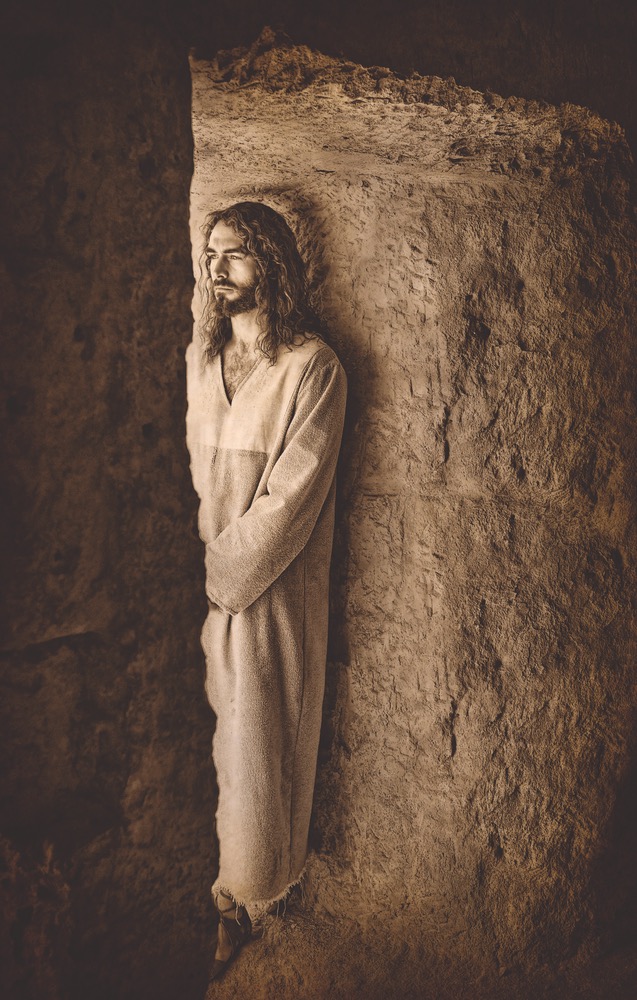 He experienced first-class travel and exotic shoots with supermodels like Vendela. But none of it was enough to stave off a looming personal crisis.
A New Fire after a Flameout
Belk didn't see it coming, but he sure felt it when he went down in flames. By his early forties, he had a failed marriage, an oversized ego, and an addiction to his high-octane lifestyle. He hit a brick wall of pain. "I felt like I was in a dark abyss, full of fear and panic," he explains. "I couldn't sleep and went AWOL from my business. The more I tried to get out of the abyss, the deeper the panic went as I realized that, by myself, I wasn't going to make it out."
And then God came calling one night, as casually as a friend dropping by for coffee. "He asked, 'What now, Michael? Do you want to continue living your way, or do you want to try My way?'" Belk recalls. "I really didn't even know what 'My way' would be; I wanted to try His."
Life didn't change overnight, but as he spent time deepening his previously surface-level faith and studying the messages of Jesus, good things started to happen. The first was reuniting with his college sweetheart, Cheryl, to whom he has now been married for seventeen years. The second was the spark of an idea: to depict the biblical messages he had been studying using his camera.
He couldn't quite pull the trigger, however, until Providence dealt him a financial blow. "When my largest client laid us off in 2007, I panicked because it represented about 60 percent of my income. But then a sense of peace came over me. My wife and I talked it over and agreed that I would begin the Journeys project in 2008. Once that decision was made, it didn't take long before I felt like God was closing the door on my past career and opening the door to a new one."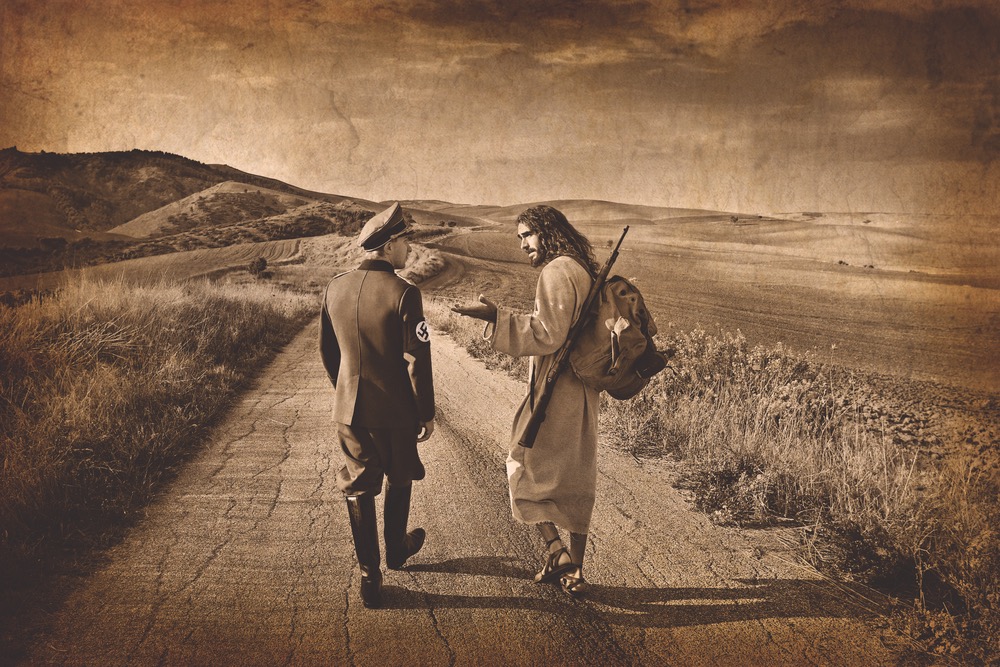 That door led to Journeys with the Messiah, which is everything one might expect of a book created by a high-fashion photographer: lush, intricately detailed, and achingly realistic. The images, which are full color but appear to be sepia, nearly jump off the page. Though the compositions vary widely, there are two constants: the backdrop of Matera, Italy, and the man who so fully embodies Jesus in each photo.
Belk's concept called for both a setting and a Jesus character who looked first century. Finding the ancient Italian city of Matera turned out to be easier than finding the perfect "Jesus." He initially selected a well-known Italian actor to bring Jesus to life, but upon meeting him, Belk immediately had misgivings. "He had a massive ego and, though he looked like the Jesus I wanted, nothing in his behavior was Christlike."
Eventually he and his team found Sergio, a Spaniard by birth, who had been a fashion model in Milan before becoming a successful actor. "That combination of talents was appealing because of the 'movie' style in which I planned to shoot the images," Belk says. "In addition, although he was extremely handsome, once Sergio was bearded, the focus became his eyes, which, to me, conveyed great strength and kindness."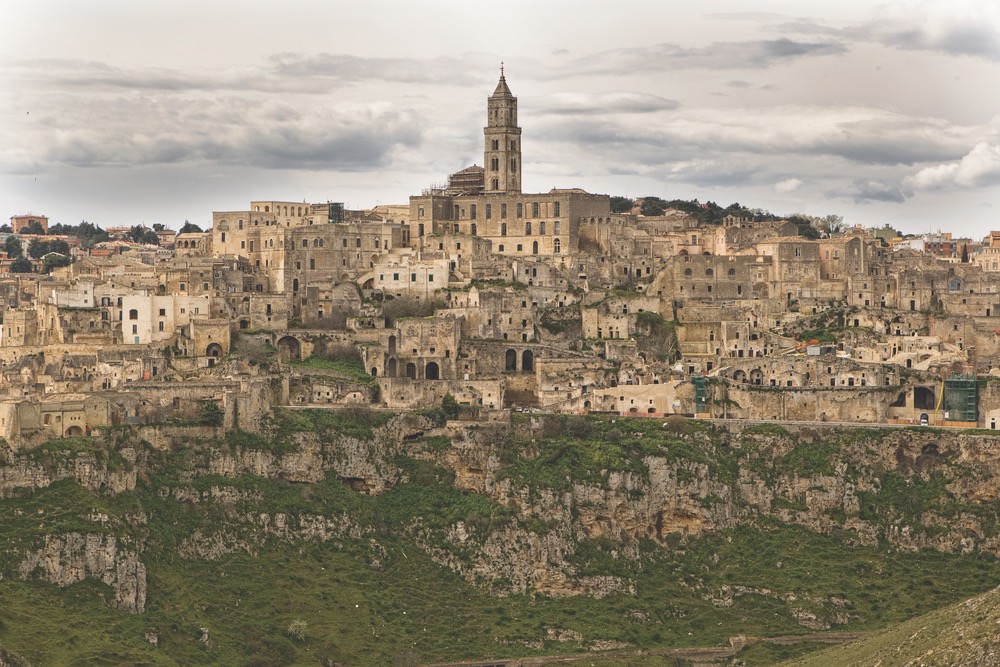 Sharing the Journey
Given the passion from which Belk came at the project, he predictably found it difficult to decide on just a few dozen messages. "Over fifty ideas were narrowed down to thirty-seven as we approached our shoot date. We ended up shooting thirty-five ideas, which I wanted to reduce to thirty-three—Jesus' age at the time of His death. However, I could only part with one, so we ended up with thirty-four parable, or story, images. Furthermore, as I worked, I began shooting images of our Christ figure while we waited for sets to be prepared. There were so many excellent images that I decided to create the Messiah Collection with ten of these portraits plus the Last Supper."
These images are no ordinary photographs. They are all highly conceptual, which required Belk to call upon his experience in the fashion industry. He knew that a lighting director, hair and makeup artists, and meticulous scouting for the perfect location and time of day were all essential to his vision. And for the particularly tricky shots—like the one with Jesus walking on water—there was always post-production manipulation.
Unbeknownst to Belk, the Journeys project would end up being more than an abstract testament to his faith; it would also become a very real test. "From the start of the project to the time we began photography, our budget jumped by 300 percent," he says. "At the same time, the stock market crashed and continued downward after we returned to the U.S. Then the housing market crashed, and the equity we felt we could always fall back on disappeared as well."
Luckily, his wife was also Journeys' greatest advocate—even when the budget tripled. "I called her from Italy, and she said, 'You can't stop now. What are you going to do, tell God it got too expensive?'" Belk recalls. "Without her by my side, working our way through this would have been much less meaningful."
And work it has been. Belk finds the financial upheaval he has experienced to be oddly reminiscent of when he staked everything on becoming a fashion photographer in New York. "Back then I knew I had a great idea, and I knew it was going to work. Yet I was down to my last dollar before it caught on. The progress of
Journeys
has been similar, though of course it's more important. This was God's idea from the beginning, and I have to believe He knows exactly what He wants to do with it."
The Next Chapter
Now that the first volume of Journeys with the Messiah is completed (he hopes to do a second collection), Belk is faced with the question of what he is—professionally, that is. After three decades in the business, he acknowledges that he will always be a fashion photographer, although he has not accepted any jobs since he began the Journeys project. Instead, Belk is happily devoted to sharing the messages of Jesus Christ through the images he has captured. "Every time I speak to a group, I get more inspired," he says. "The images and messages seem to have the same effect on me that I want them to have on others. They make me want to know and understand more about this incredible Messiah and to become more like Him."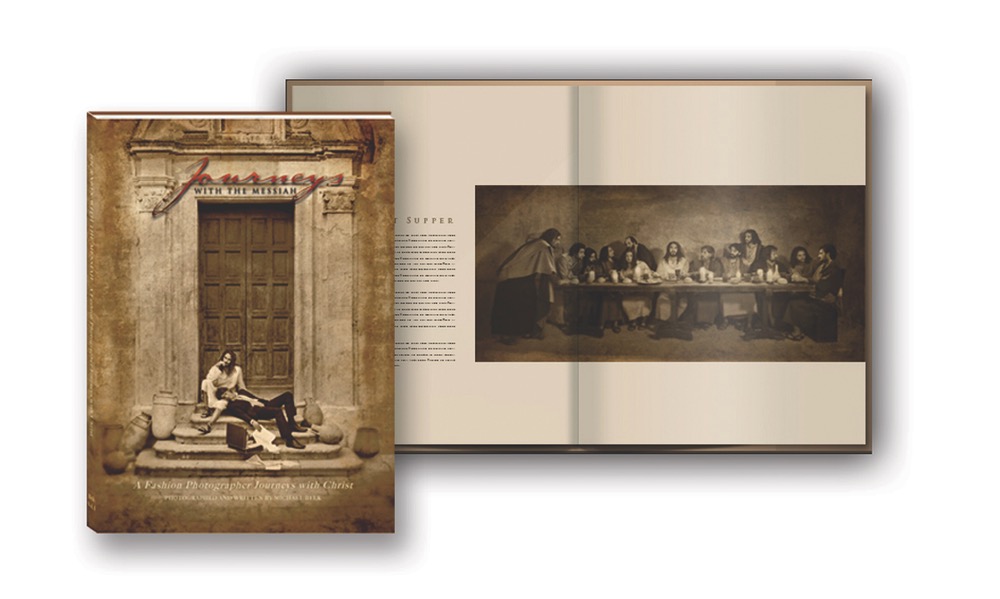 Along with continued speaking engagements, Belk is considering the feasibility of producing a six- to eight-part documentary containing material similar to what he presents to audiences. The documentary would allow him to include discussions of each image, the message it represents, and the message's relevance to modern life. But to generate revenue for that project, Belk must focus on the sale of the fine art images that correlate with the book's photos—many of which, fortunately, have been sold already.
Every time I speak to a group, I get more inspired. The images and messages seem to have the same effect on me that I want them to have on others.
Another short-term goal is to find the right publisher for Journeys with the Messiah. Given the spectacular quality of its current incarnation, it's hard to imagine that it is, indeed, self-published. "From the beginning, I've demanded that everything we create is 'worthy of the King'," says Belk, who has already turned down one of the largest publishers in the industry. "There's a lot of tasteless religious merchandise on the market that was created more with profit in mind than promoting His Kingdom. So until we find a publishing partner who will give this project the respect it deserves, we will remain self-published."
As he focuses on moving forward, Belk also reflects on the process so far. He lists plenty of high points, but he says the best part of producing Journeys with the Messiah has been the way it has changed him. "Creating a collection of images that will touch peoples' lives meant surrendering to what God wanted to create. Surrender is always a struggle—a constant battle of trying to do it my way instead of waiting for Him to show me His way."
This self-vs.-God struggle is one he knows is never ending. Take, for example, the desired effect of Journeys with the Messiah. If it were up to him, Belk would like it to introduce nonbelievers to Jesus and to reignite the passion of current Christians. In the same breath, he admits that the results shouldn't be his focus. "My job is to tell others what I know," he says. "I want people to see Jesus in a nonreligious context so they can understand the relevance today of what He said over two thousand years ago."
— V —
---
Journeys with the Messiah can be purchased at www.TheJourneysProject.com.
ARTICLE CATEGORIES