By Kelsey Ogletree | 
Photography courtesy of Visit Franklin
Tennessee's best-kept secret, the quaint little village of Leiper's Fork, is gaining national notoriety for its high-end shopping, one-of-a-kind galleries, and down-home feel.
Over the past several years, Nashville has grown to be one of the top US cities for tourists—and for good reasons: its music, food, hotels, and shopping are pretty incredible. Yet those who are willing to journey about twenty-five miles south of the city can find a gem of an area that harks back to a time when things moved a little bit slower—and they still do.
Tucked among the fields and rolling hills of Williamson County (the wealthiest county in Tennessee) is the city of Franklin, home to about eighty thousand residents and the site of a historically significant Civil War battle. About six miles west lies the unincorporated town of Leiper's Fork through which the Natchez Trace Parkway runs. You'll know you're there when you spot rocking chairs on the porches of nearly every business, hear the Southern drawls getting more prominent, and maybe even see a few country music stars strolling along the sidewalks.
On nice weekends, there are so many visitors hankering for that Southern charm that it's hard even to make your way through town. It wasn't always this way, though.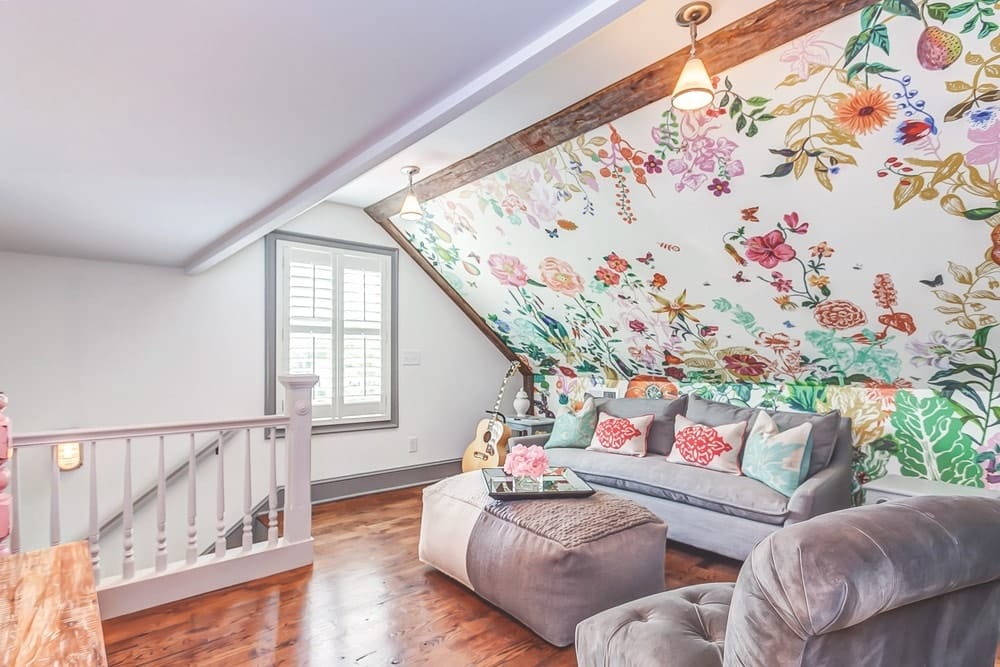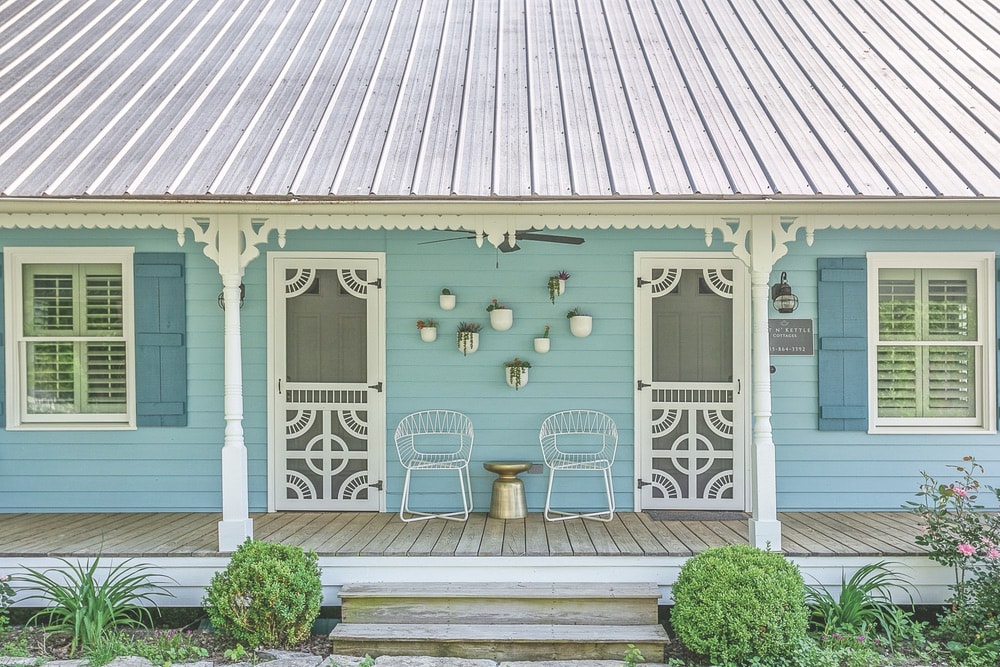 "When I first went out to Leiper's Fork, there were two little stores and a restaurant called Country Boy. It was a village that was really dying," says Rick Warwick, who's become a local historian after living in the area since the early 1970s, when many of the residents were people in their later years. In the eighties and nineties, however, more Nashville residents began buying homes around Leiper's Fork. Local philanthropist Aubrey Preston has been among the greatest influences in making the village what it is now, says Warwick. Preston has focused on investing in and refurbishing old buildings rather than tearing them down—something that helped boost the town's tourism.
"It was so close to Nashville, yet far enough out in the country, so people started coming here in great numbers," says Warwick. "With that, our little village started becoming very high end—it became the place to be."
Today, the population has seen tremendous growth, and locals and visitors alike enjoy the small-town perks, such as the LawnChair Theatre, an honor-system box for jars of locally made honey, and the exchange of friendly hellos with everyone who passes.
This masculine, woody space is the only place to view Arms's original artwork, and you can also shop a full line of his products, including leather wallets, weekender bags, and hand-painted vintage jackets.
Are you ready to see what music stars (and residents), including Justin Timberlake, Reba McEntire, and Chris Stapleton, have discovered in Leiper's Fork? Here's where to start. It's true that once you visit, you might find yourself wanting to move here too.
Where to Stay
The Pot N' Kettle Cottages are the very definition of upscale country chic: think farmhouse tables, retro appliances, and cozy fireplaces. A series of four rentals perched at the edge of downtown Leiper's Fork, they're within walking distance of nearly everything in the village—once you spot the old car filled with flowers, you'll know where to turn. Each home is equipped with an iPad system to fulfill any request, and owners Eric and Samantha Coghlan—who are soon opening a winery in Leiper's Fork—live nearby.
For a more resort-like experience, guests will soon have another accommodation option: Southall, a luxury farm, inn, and spa opening in early 2021.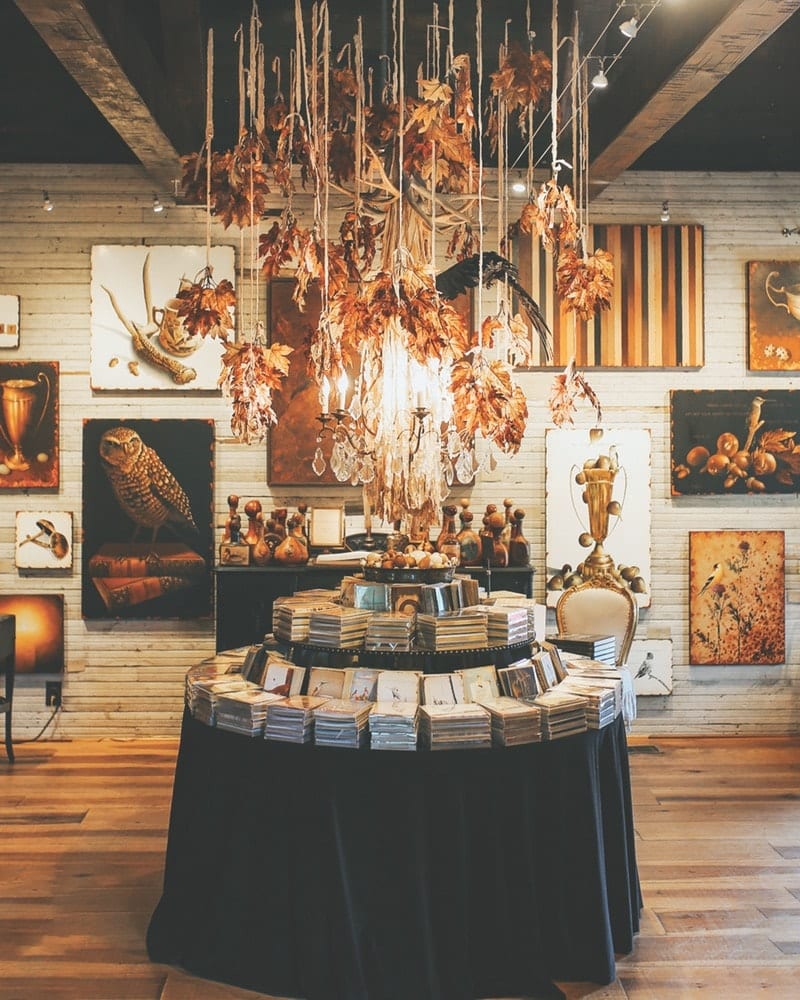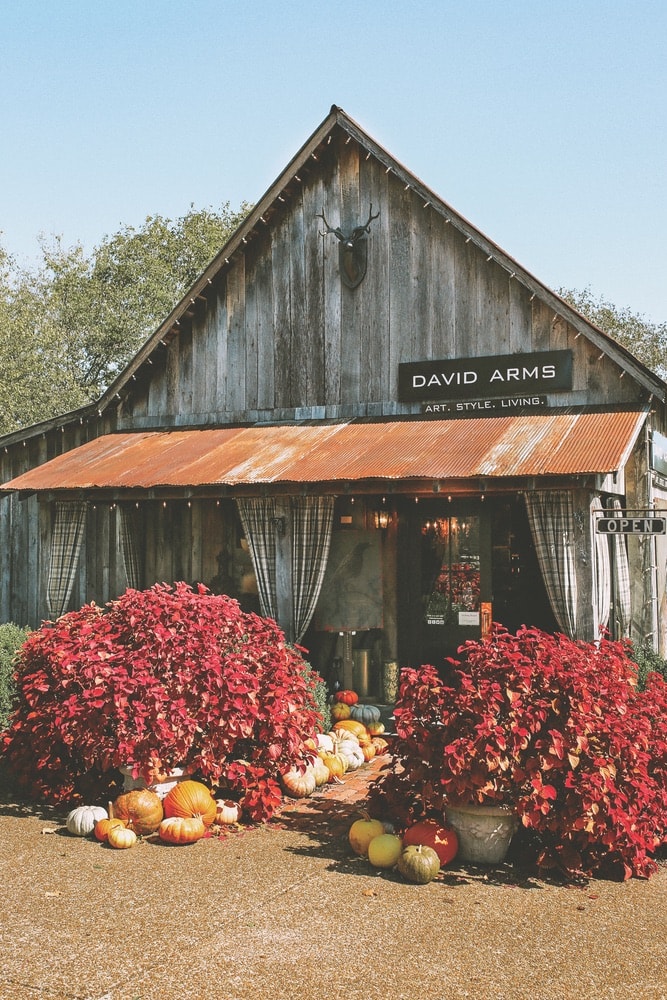 Where to Shop
East Tennessee native and artist David Arms opened his eponymous art gallery in a fancy barn just past the entrance to Leiper's Fork in 2011. This masculine, woody space is the only place to view Arms's original artwork, and you can also shop a full line of his products, including leather wallets, weekender bags, and hand-painted vintage jackets. If you need a gift for the dapper man's man in your life, this is the spot to go.
Find one-of-a-kind treasures for your home at Serenite Maison, a cozy, natural-light-filled shop that specializes in European antiques as well as furniture, lighting, and textiles. A patio around the back that faces the Harpeth River is a perfect spot for relaxing with a glass of sweet tea.
Owners Talbott and John Grimm of the Copper Fox Gallery work with ninety artists, most of whom are from Tennessee or bordering states, to source fascinating original pieces made from materials like clay, copper, wood, iron, glass, and paper.
It's hard to pass by this sixty-seven-year-old spot with the smoker out front without stopping in for a barbecue plate rounded out with macaroni and cheese, corn bread, and a bottle of Nehi Orange soda to wash it down.
Hanging out for a while in the beautiful Leiper's Creek Gallery is not only OK, but it's also encouraged, as evidenced by the collection of antique glassware and an open bottle of local Hunter's Select Barrel Tennessee Bourbon Whiskey under the stairs. Don't miss the display of pieces by Michael Madzo, who crafts intricate artwork from tiny scraps of paper sewn together with colored thread.
Where to Socialize
Puckett's does triple duty as a grocery store, restaurant, and local hangout. It's hard to pass by this sixty-seven-year-old spot with the smoker out front without stopping in for a barbecue plate rounded out with macaroni and cheese, corn bread, and a bottle of Nehi Orange soda to wash it down. Far from fancy, the inside has a hazy appearance, and an empty Corona box holds condiments on each of the mismatched wooden tables—but there's no better place to hear live music most nights from Wednesday through Sunday.
It's hard to imagine a chandelier in a gas station, but that's what you'll find at Leiper's Fork Market. Locals gather at the farmhouse table beneath the fixture over coffee and two-dollar country ham biscuits to discuss the latest town business (and maybe a little gossip). Grab a cup of boiled Cajun peanuts to eat while rocking on the front porch—or if you need a caffeine boost, stop into the RedByrd Coffee Shop inside a tiny house out front.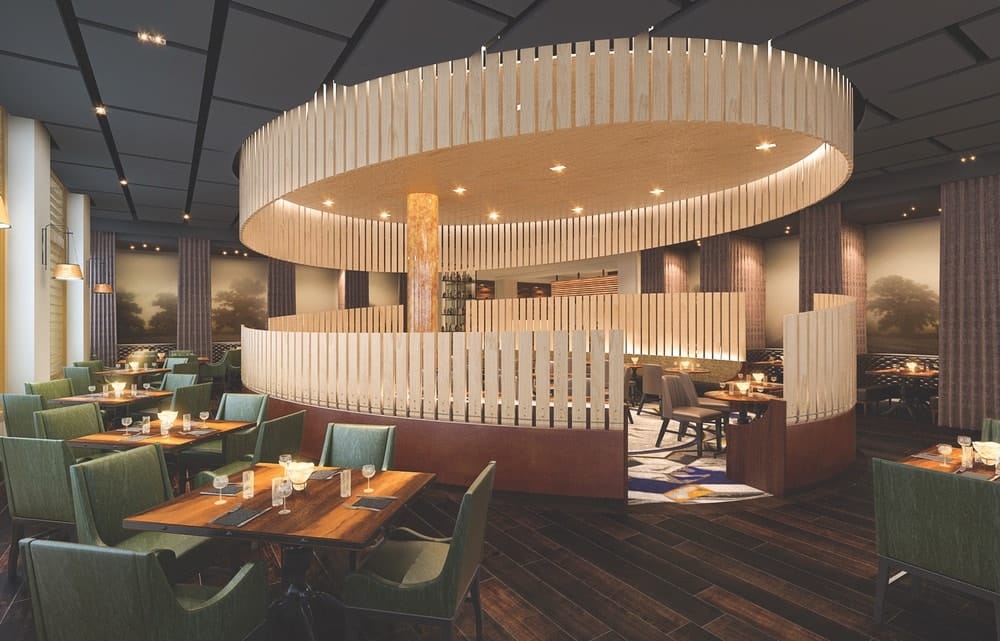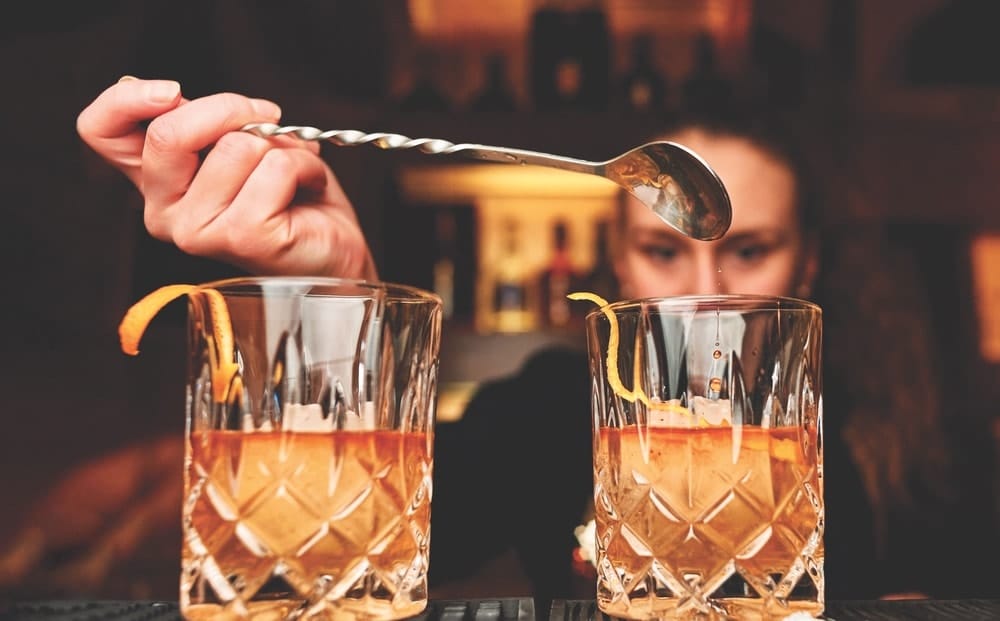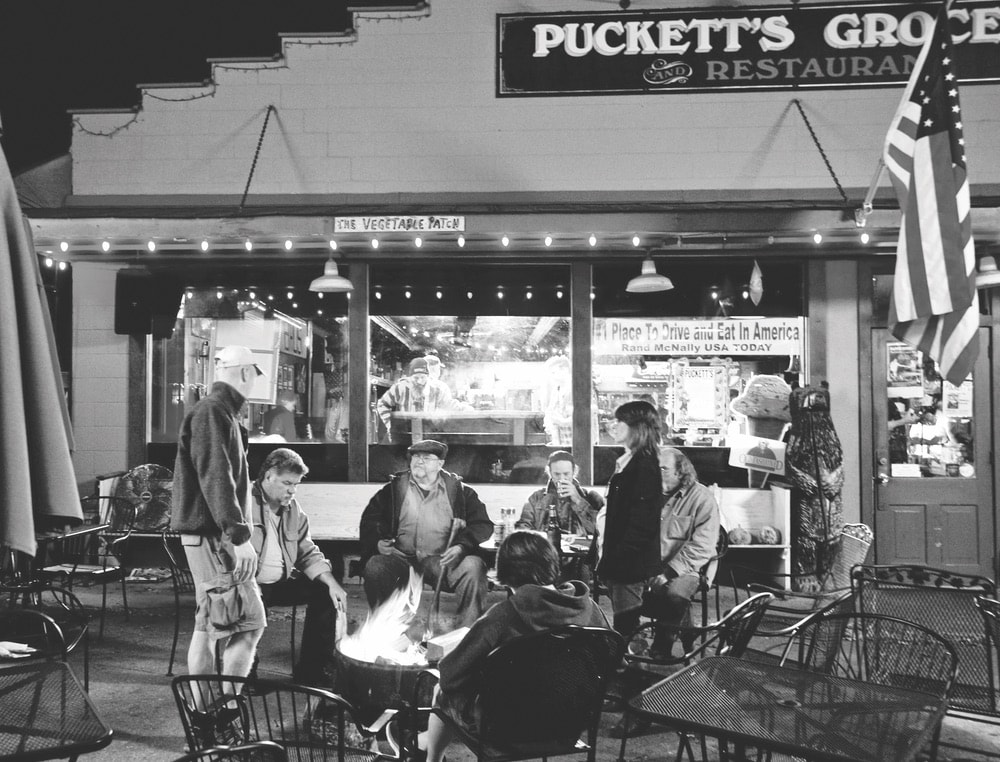 Where to Eat
Don't plan on eating too healthy when dining at Country Boy, the village's first restaurant and the place to be around breakfast time. This diner is as down home as you'd imagine, in the best way—serving classic Southern dishes like biscuits and gravy and fried green tomatoes in humble, cozy digs.
For a more elevated meal, make a reservation at 1892, helmed by Chef Dylan Morrison and housed in a historical residence built in—you guessed it—1892. Morrison takes his claim of using locally grown ingredients to heart, often incorporating handfuls of fresh greens and herbs snatched right from the garden behind the restaurant. Even a simple BLT is elevated, with every ingredient bursting with flavor. It's no wonder diners come from miles around for an experience here.
Where to Relax
Lisa Crary, the owner of Sanitas Skincare, returned to her home state in 2019 to open her first full-service day spa. Located inside a restored butter-yellow historic home on the main street, the Spa at Leiper's Fork rivals those you'd find in any major city. But it's the personal touches—such as a custom Dolly Parton settee and homemade chocolates to nibble on while you're waiting—that take the experience to a new level. In addition to many face and body treatments, the spa recently added chemical peels and CBD massages to its menu.
---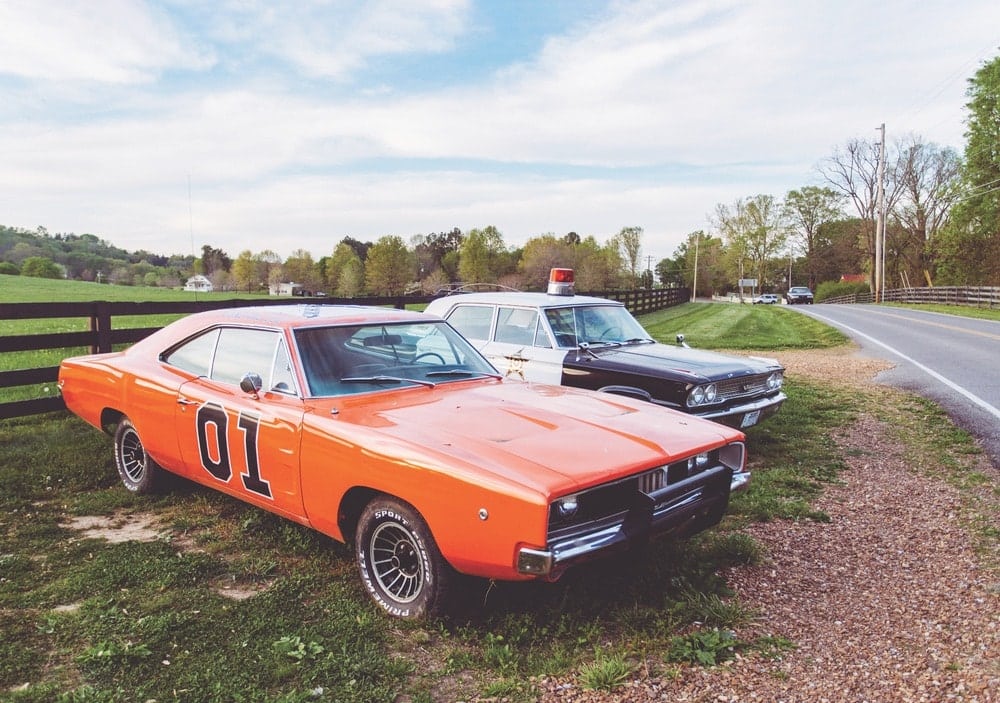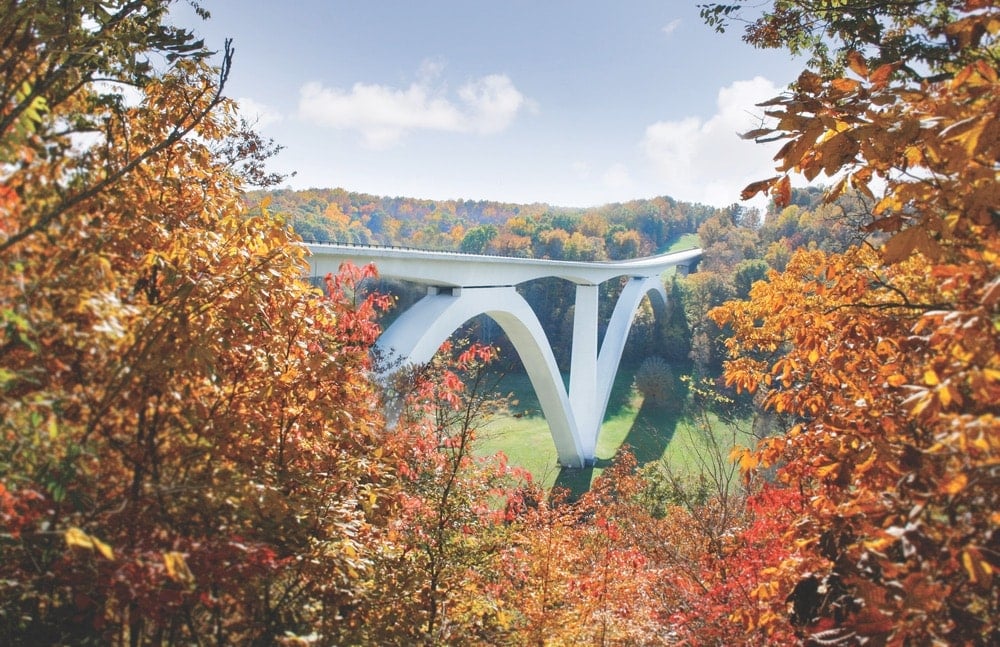 Meanwhile, in Franklin . . .
Historic downtown Franklin got its first hotel when the Harpeth, a 119-room luxury boutique property, opened in late 2019. Though it's a new build, the facade fits in so well with the area that many visitors mistake it for a restored building. "We're looking forward to being Franklin's living room—a place where the local community can come into the restaurant and bring their family in to stay, and something they will be proud of," says Justin Foster, general manager of the Harpeth.
Named after Tennessee's Harpeth River, the property has much to offer guests seeking a local experience. For starters, it has twenty-one unique room types, including some with balconies overlooking Main Street. Downstairs, McGavock's Coffee Bar & Provisions serves locally roasted brew from Honest Coffee Roasters and ice cream from Hattie Jane's Creamery, and 1799 Kitchen and Cocktails offers an extensive list of bourbons and whiskeys spotlighting distillers from Franklin's popular Masters & Makers Trail. In the center of the hotel is a tranquil courtyard that's "unheard of in Tennessee," says Foster. It's complete with cedar trellises, reclaimed antebellum columns, and a grand staircase flanked by three fountains. (Talk about the perfect photo op!)
Perhaps the best asset of the Harpeth, however, is its accessibility to nearly everything in town. Before, visitors looking for a luxury hotel experience would drive to Franklin for the day but sleep in Nashville. "Now, they can park their car and have more of an experiential stay when they come in," says Kimberly Elder, director of sales. If you visit, be sure to stop into the quaint Landmark Booksellers next door—the owners have such a sweet story that Hallmark made a movie about them. Double rooms are available from $230 at HarpethHotel.com.
— V —
---
Head to VisitFranklin.com to learn more and start planning your trip to these two beautiful towns in Williamson County, Tennessee.
Kelsey Ogletree is a Chicago-based writer covering travel, wellness, and design for publications that include Robb Report, Shape, Architectural Digest, and more. Always on the hunt for stories and forever a notetaker, she never leaves home without her mini Moleskine and at least two pens.
ARTICLE CATEGORIES