The Handmade Resurgence
By Nicholas Grundy | 
Photography courtesy of the Mermaid's Purl
Many of us can remember our grandmothers toiling away for weeks knitting sweaters and socks. For their offspring, however, it became all too easy to pay a visit to the local mall to purchase these items. After seemingly fading out of favor altogether, the love of making garments by hand appears merely to have skipped a generation. Today, devoted crafters have returned in full swing and count members of all ages—and even the occasional male knitting whiz!—among their ranks. The handmade craft movement offers something for everyone, whether it's the sense of community at knitting meetups, the pride associated with making your own quilt, or the ability to unleash your inner creativity through the art of crocheting.
This newfound love of yarn and fabric seems to have sprung up exactly where it left off. The textile industry was previously a huge aspect of New England, where many "makers" prided themselves on their craftsmanship. On your next visit to the Northeast, take note of the many former mills lining the riverbanks, once home to long lines of yarn spinners. Perhaps it is no surprise, then, that an entrepreneurial young woman opened a successful yarn store called the Mermaid's Purl in Rhode Island in recent years.
Journeying over the Atlantic to Ireland, one finds the same phenomenon. There, too, we see renewed interest in trades thought to have vanished in the recent past. The handwoven masterpieces found in the old mills dotting the west coast need no longer be mere museum pieces. The intricate, traditional Irish woolen sweater has not only become a hit along the tourist trail once again, but individuals have also recommenced production in their own cottages around the country.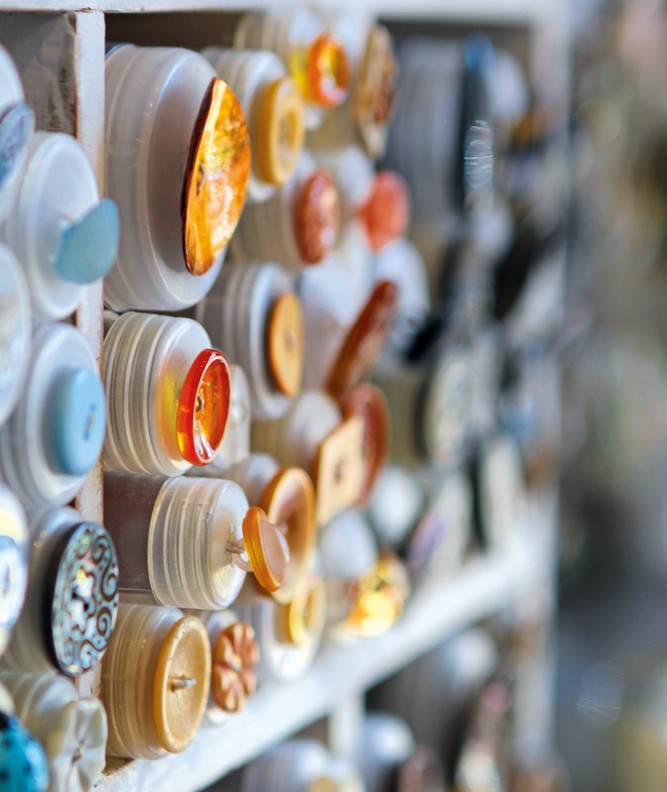 To fully appreciate this revival of handmade crafts, we must first understand what makes this trend appealing to so many. When you make something yourself, it is unique to you. The process of discovering the joy of creating is truly rewarding. For most enthusiasts, the act of crocheting, knitting, or quilting is highly therapeutic, providing a relaxing, repetitive task. It's precisely this repetition which provides another benefit, as well. As your hands whisk back and forth, purling and looping (for knitters) or chaining and stitching (for crocheters), your mind must remain active and in a great state of concentration, counting onward and upward toward the final garb. Crucially, fabric working offers a great way to take a step back from the frenetic pace of society. In a world overrun with smartphones where we frequently catch up with friends across digital screens, the serene and tactile experience of working by hand offers the perfect way to unplug completely.
As more and more people embrace this trend toward more basic lifestyles, with farmers' markets and the patronage of local businesses surging in popularity, we are seeing an increase in the demand for more variety in fashion and home accessories. All too often these days, we see the same factory-produced clothing worn by every fifth person walking down the street; one might imagine that their living rooms are decorated with identical plastic knickknacks. Working by hand, you're guaranteed to produce something that stands out from the crowd and is specifically what your creative self wants.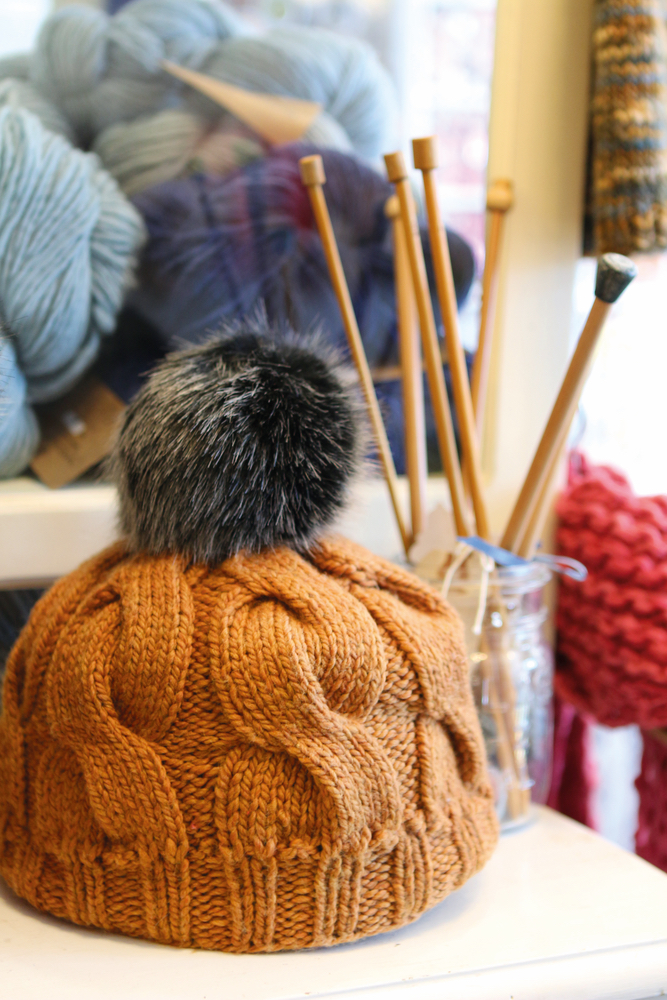 Flawlessness need not be pursued. Each and every imperfection adds to the overall character of the final piece. For those intrigued about getting started in arts and crafts, there are numerous avenues to pursue: beading, weaving, crocheting, embroidering, needle felting, and spinning and dyeing wool. Making your own goods provides you with the ability to bring color and vibrancy to your life and the lives of others with unique, handmade gifts.
If you too catch the knitting bug, gifting your craftwork to others is a lovely use for the various strands of yarn that may soon entangle your living room floor! I know this all too well, for as I take breaks between writing, I must navigate carefully around my wife's specific piles of wool—each one another stripe on a striking baby blanket. As she will attest, the feeling of finishing a new work for yourself can only be surpassed by the feeling of completing a gift for someone else. Instead of receiving a carbon copy of every other present out there, the recipient of your craft gains an item into which time, thought, and effort has been equally invested.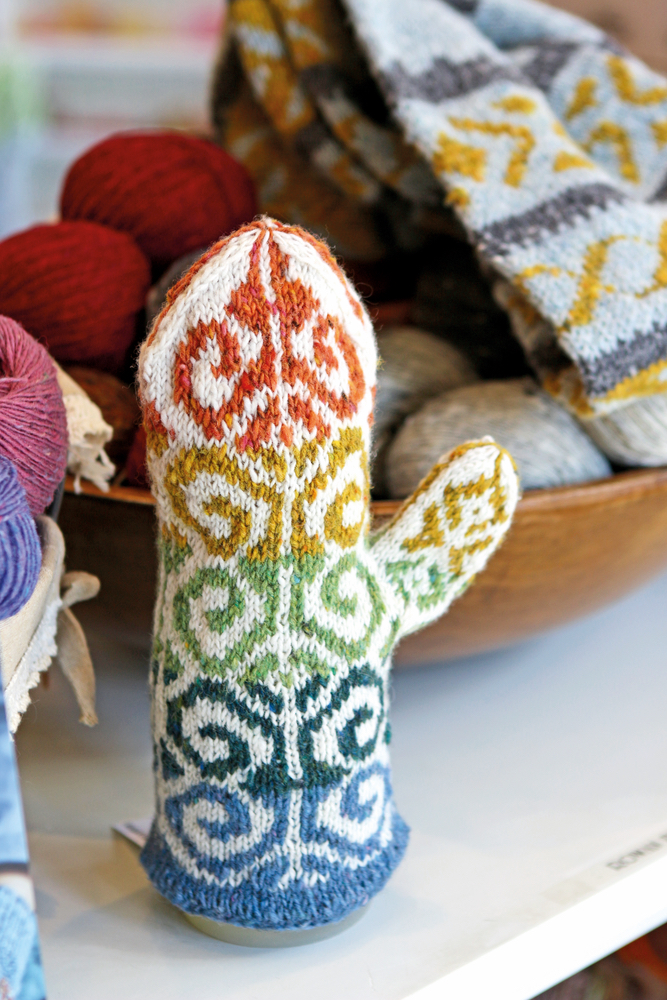 Thoughtful offerings to mark special occasions are not yarn's only use. As Lizzie Shriner, owner of the Mermaid's Purl, will tell you, she's seen the versatile material used to produce anything and everything. Whether it's an entire new woolen winter wardrobe, blankets, pillows, or stuffed animals, it can be done. At her weekly knitting meetups, Lizzie's students have created everything from lampshades to a birdhouse! When she needed an Open and Closed sign for her shop window, it was obvious how that would be made as well.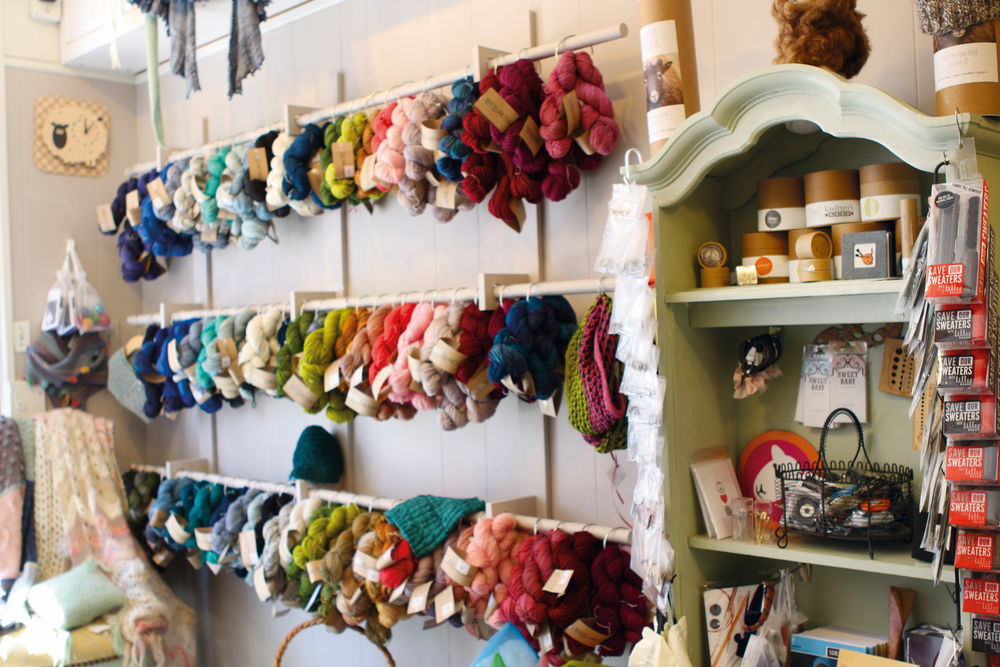 Meanwhile, back across the pond, a small but busy wool store in a quaint Irish town sees regular weekly gatherings of like-minded individuals. Working with wool has become so popular in the west of Ireland that the shop's knitting and crocheting classes are constantly booked. Based in the small inland town of Tuam in the hinterland of Galway and Connemara, the Quilt Shop has also borne witness to the wave of demand for yarn taking hold back in the States. Every summer, busloads of American tourists hop off at the seldom-visited town just to stock up on supplies. Maybe they're even courageous enough to attempt the tricky Aran stitch, named after the set of islands sitting off the Connemara coast in Galway Bay.
If there's one reason why so many have fallen in love with this lost art form, it's almost certainly the sense of community it fosters. While our society becomes increasingly closed off, attending classes and meetups can provide a true sense of togetherness. And, there's always a guiding hand to help you complete your cozy Aran sweater just in time for the first snowfall.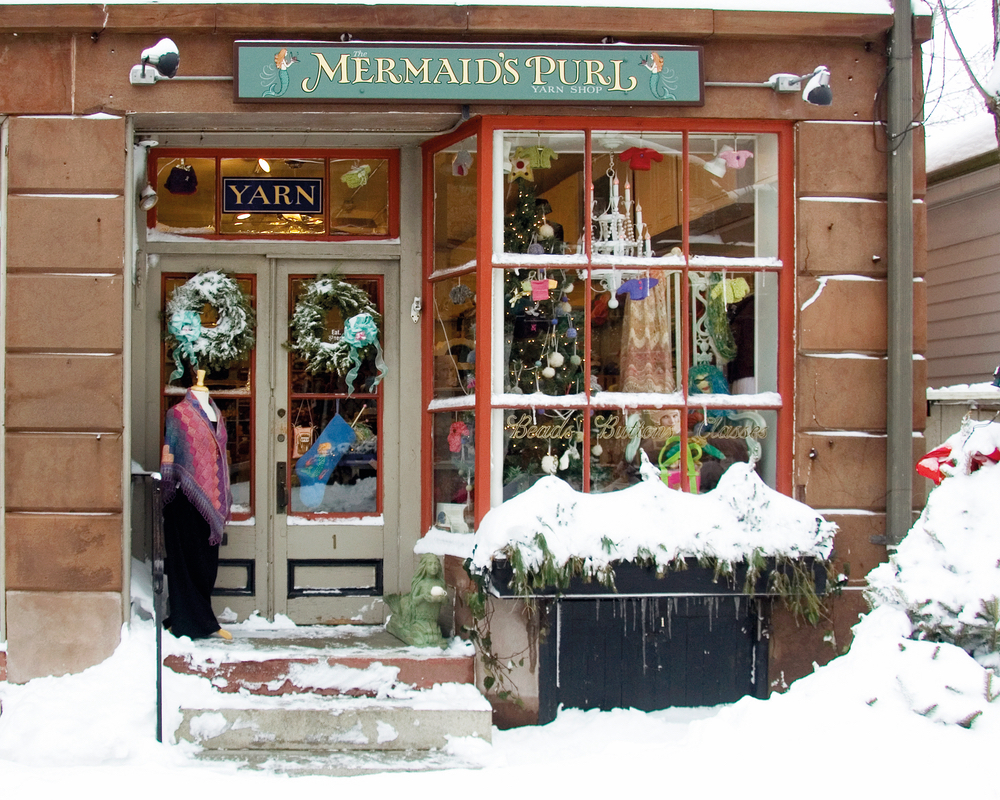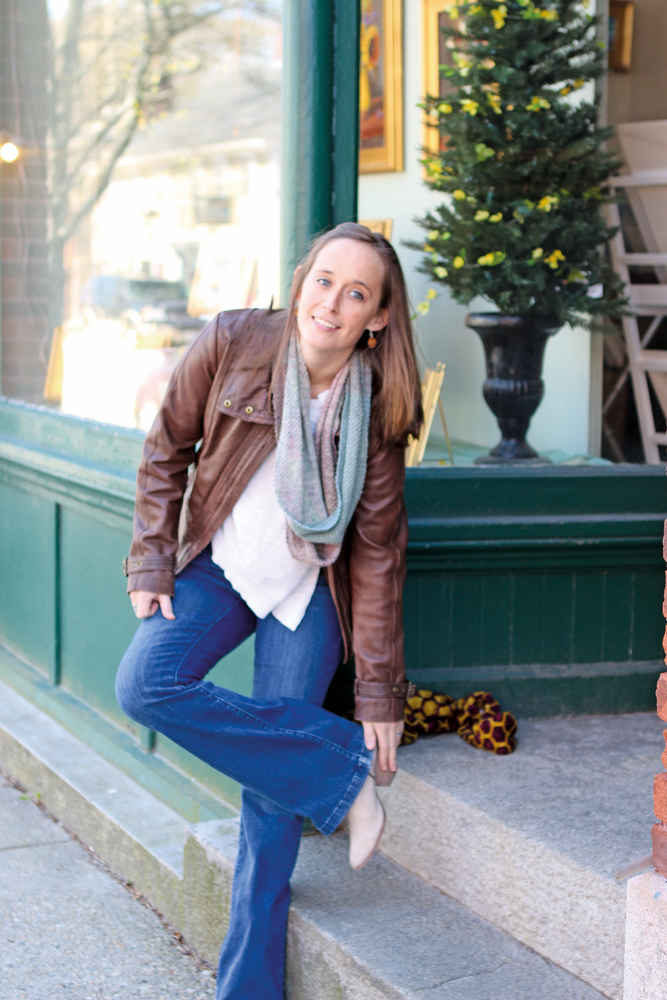 ARTICLE CATEGORIES