A Journey inside the Soul
By Dale Foster
Nepal. The mere mention of the name invokes a sense of mystery, spirituality, and adventure. In late 2014, I was fortunate enough to experience these feelings and many others firsthand.
Wedged between India and Tibet (China's Tibet Autonomous Region, to be precise), Nepal is cradled among eight of the ten highest mountain peaks in the world, including the highest point on Earth, Mount Everest. Everest, known to the Nepalis as Sagarmatha (Mother of the Universe), reaches a height of 29,028 feet. Nepal's nickname, Roof of the World, conveys its most distinguishing geographic feature, and some people believe it to be the center of the earth. It is the spiritual home to many practicing Hindus and Buddhists, and in fact, is the birthplace of the Buddha himself.
Nepal is a culturally rich country that hosts many diverse and distinctive ethnic groups. The Nepali people live in a variety of places: ancient cities featuring pagoda-roofed Hindu temples; small rural towns; and remote villages where terraced rice farms dot landscapes dominated by the towering Himalayas.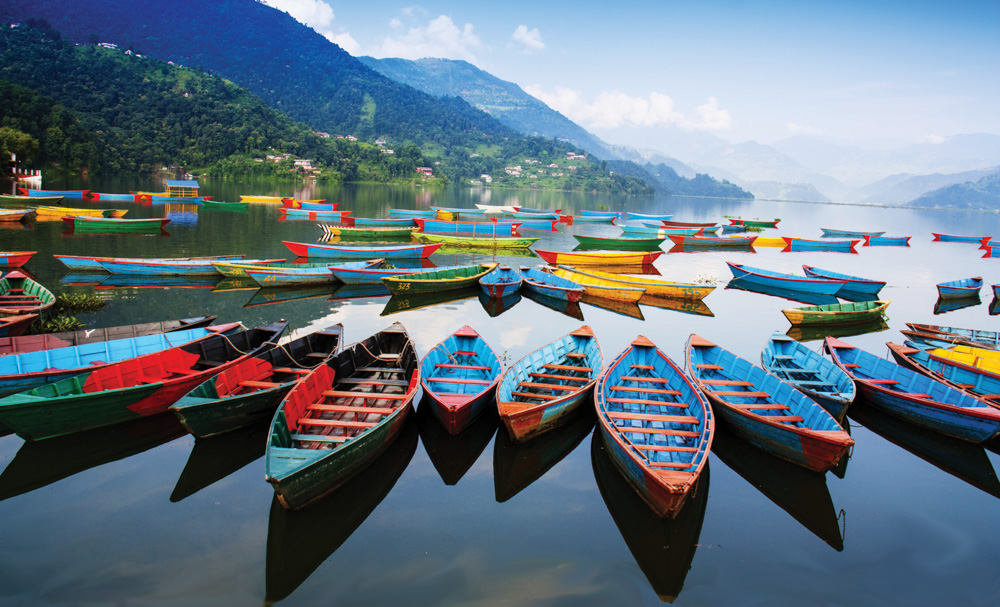 The capital, Kathmandu, is a sprawling, chaotic city with a resident population of nearly a million people. Traffic is frenzied with few traffic signals and seemingly even fewer traffic rules. Cars, motorcycles, animals, and pedestrians all share the same narrow streets, missing each other by mere inches. The city has attracted a steady influx of foreign visitors since the 1960s, when the government lifted its isolationist policies. Kathmandu has become a mecca to many alternative travelers, thrill-seekers, spiritual wanderers, and globetrotters.
Kathmandu is the center of Nepal's religious practices and varied ethnic cultures. The Pashupatinath Temple is one of the most important and sacred Hindu temples. Dedicated to the Hindu god Lord Shiva, it is located on the banks of the Bagmati River. It was here, along the river's edge, that we observed several outdoor cremations overseen by local Hindu sadhus.
Kathmandu's Durbar Square is a plaza in front of the old royal palace of what was once the Kathmandu Kingdom. It holds the palaces of the Malla and Shah kings who ruled over the city, and it is one of three Durbar royal palace squares in the Kathmandu Valley, all of which are UNESCO World Heritage Sites.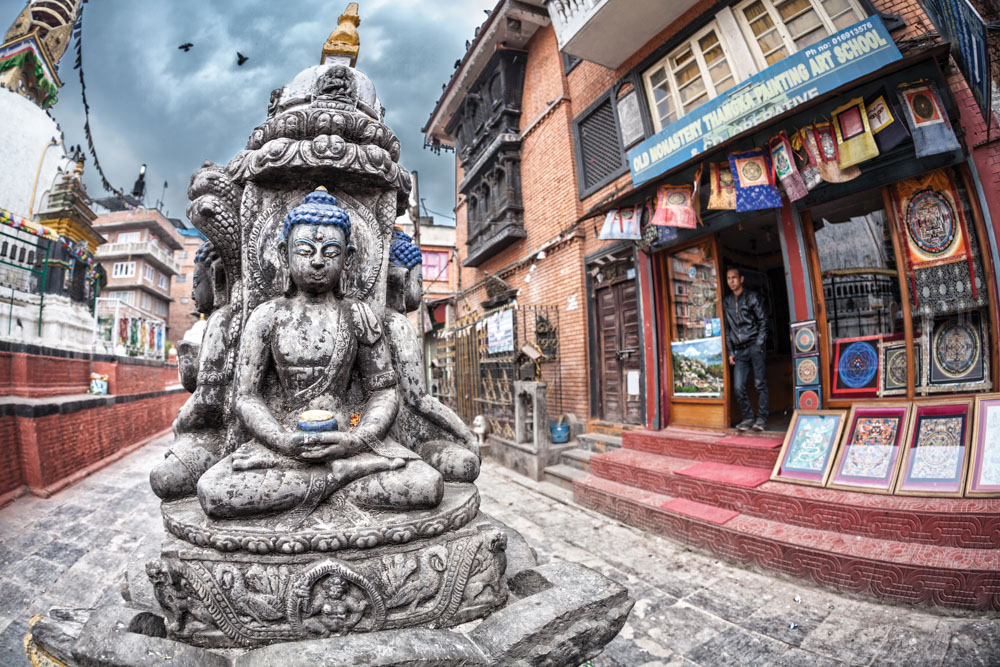 We also visited the ancient Buddhist stupa of Boudhanath, one of the largest Buddhist shrines in the world. Also called the Stupa of Enlightenment, it is said to be the most important and holiest Tibetan Buddhist site outside of Tibet. Worshippers come here to circumambulate the stupa while spinning prayer wheels and praying.
While Western dress styles were common sights on the streets of Kathmandu, equally common was traditional Nepalese clothing, including the daura suruwal and the topi hat for men, and the colorful silk sari combinations for women. Traditional Nepali dress usually has religious significance to it and varies by region.
We sampled a wide variety of Nepalese cuisine, including the staple dal bhat tarkari soup made of lentils and spices served over rice with vegetable curry. (Many of the dishes we ate were seasoned with curry.) Momos are popular steamed or fried dumpling appetizers containing vegetables or meat. For the brave palate, buffalo meat and small freshwater fish were available. A daily treat was the mountain-grown Nepalese coffee, which is full-bodied and tasty.
But behind the cultural cornucopia and excitement that Nepal exhibits is a dark and seldom mentioned underside. Nepal is one of the poorest and least-developed countries in the world.
But behind the cultural cornucopia and excitement that Nepal exhibits is a dark and seldom mentioned underside. Nepal is one of the poorest and least-developed countries in the world. As such, it is also one of the main sources for human trafficking in Asia. Trafficking victims are often taken from Nepal's rural villages and transported to cities in India, China, and the Middle East. Mainly, young girls and women are trafficked for sexual exploitation or forced labor.
A combination of economic and cultural factors makes Nepal a prime source for human trafficking. Older daughters are sometimes sold by their families to raise money to support and raise younger children. Often the lure of a job in the city attracts those desperate for work. But the reality is that they are sold into economic bondage. In situations where a female is raped, she is often ostracized by her family and forced to make a living by any means. Desperate people do desperate things.
I traveled to Nepal as part of a team of people who felt compelled to assist in the efforts to rescue and rehabilitate survivors of human trafficking. The team worked with World Christian Mission, which has opened the Apple of God's Eyes orphanage near Kathmandu, primarily for Nepali girls recovering from being sold for sexual use. Some of these girls were required to service twenty to thirty men a day and were left with psychological damage and no self-esteem. A smaller number of boys are housed in separate homes, rescued from forced labor or living on the streets.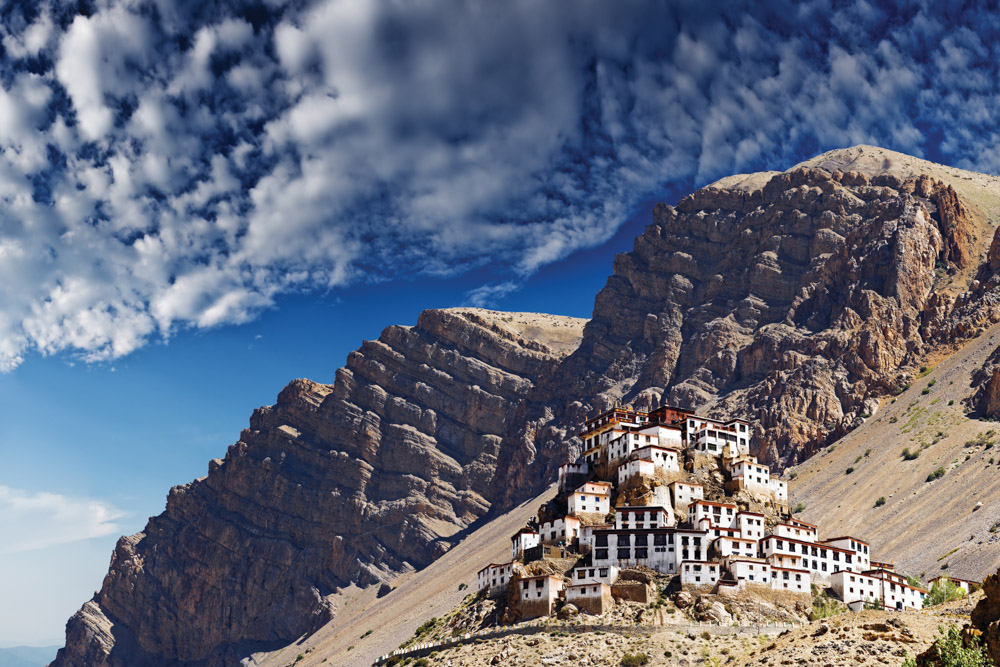 What we experienced in this work was truly amazing, wonderfully unexpected, and definitely spiritual. Upon our arrival at the orphanage, all the resident girls presented us with colorful flower leis and yellow scarves—symbols of welcoming. To my astonishment, they said, "We have been praying for you!" It was then that I realized these were not young women as I had expected. These were children, almost all teenagers, and some very young teenagers. The thought that these children, who had endured so much trauma, so much abuse, and unspeakable acts of depravity, had been praying for me, brought tears to my eyes. Of course, our response was, "We have been praying for you!"
The Apple of God's Eyes is a faith-based Christian ministry. In Nepal, religious tolerance is broadly practiced. Adherents of the country's many religious groups generally coexist peacefully and respect places of worship. While Nepali law prohibits converting others and proselytizing, personal religious conversion is allowed. The religious makeup of Nepal is roughly 80 percent Hindu, 10 percent Buddhist, 4 percent Muslim, and 1.4 percent Christian. Until 1950, Christian missionaries were not allowed in Nepal, and only since political reforms in 1990 and 2008 have Christian churches been allowed to operate. It is a country that truly does not have a basic knowledge of Christianity. Most Nepali people had never seen or heard of the Bible before then.
Through the Apple of God's Eyes, approximately 250 girls and boys now benefit from a school, a weaving factory, a retail store, a farm, dormitories, and a preventive program to help reduce the number of children involved in human trafficking. Our work at the orphanage consisted of teaching the children about self-esteem, playing soccer with the boys, making arts and crafts with the girls, and watching them perform traditional Nepalese dances for us. We painted two of the homes, working hand in hand with the children. This was not a glamorous leisure trip with five-star resorts and spas. It was as much a journey inside the soul as it was about experiencing dazzling landscapes and mystic cultures. It was a journey to encounter love and hope—to be love and hope.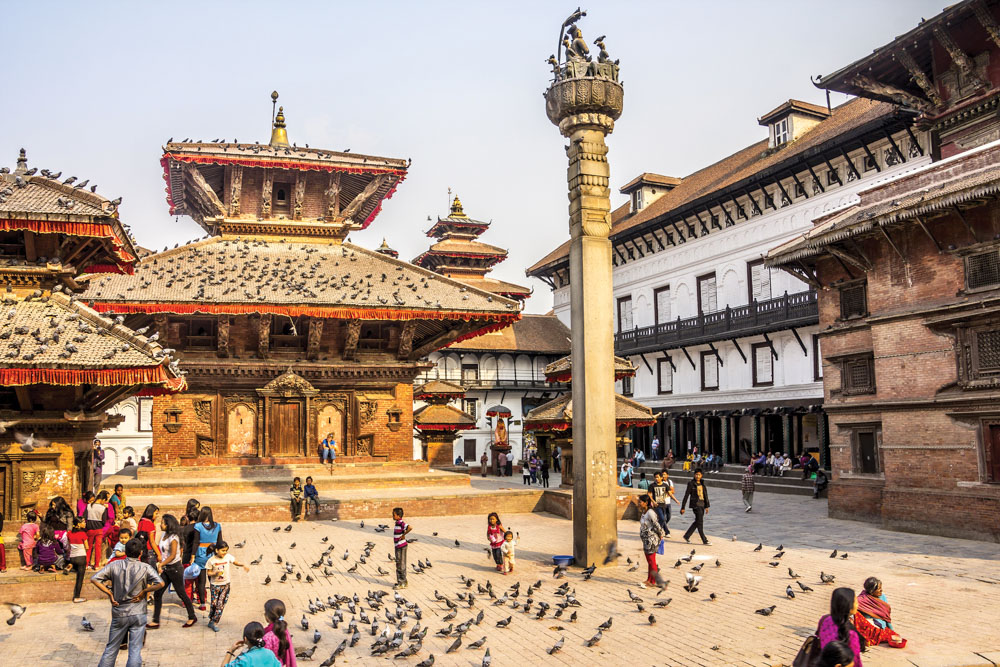 We ventured up into the mountains to visit a village—the remote villages are major sources for human trafficking in Nepal. Located in the Nuwakot District, our elevation was near 6,500 feet. The landscape was lush and green with trees and terraced hillside farms. The rugged, snowy peaks of the Himalayas hovered in the background like majestic steeples. Our arrival at the village was met with curiosity and skepticism by the locals; they had never seen an American before. For many, we were the first white persons they had ever encountered.
Our lodging was a small stone building that was being used as a church. We slept on the dirt floor—no electricity, no heat, and no water. What we had was a spirit of adventure and a dedication that transcended any lack of modern conveniences. The village children did not want to leave us, even after sunset, so we had an impromptu "dance party" for them by flashlight. They enjoyed our attempts at the Twist, the Robot, and the Moonwalk. They laughed hysterically at our antics and even tried to imitate us. The next morning, a woman from the village brought us breakfast of hard-boiled eggs and coffee sweetened with buffalo milk.
Our return home was quite eventful. Waiting at the airport in Kathmandu at the appointed departure time, we were frustrated to find that our plane had not arrived. After waiting for several hours, I asked one of the airport employees when our plane would come. He said, "The plane be here when the plane be here. You get on plane." I rephrased the question: "What time will our plane arrive?" Again, he said, "The plane be here when the plane be here." I thought it was a very Zen approach in a predominately Hindu country. It certainly reduced the need for departure/arrival signage. Due to a twenty-four-hour delay in Kathmandu, we missed all our connecting flights. It took us sixty hours to return home—this included having to spend the night in the terminal at LAX.
Through the Apple of God's Eyes, approximately 250 girls and boys now benefit from a school, a weaving factory, a retail store, a farm, dormitories, and a preventive program to help reduce the number of children involved in human trafficking.
As part of my personal journey along life's path, the trip to Nepal was an eye-opening, heartfelt, and life-changing experience. It reaffirmed my efforts to understand, accept, and appreciate other cultures without judging them. I saw how prominent religion is in the daily lives of the Hindus and Buddhists we encountered, and what an impact the relatively recent introduction of Christianity is having on their lives. I learned that, with the right attitude, simply being present in a place with such need can make a difference. I learned that I have like-minded brothers and sisters all over the world, even in remote Nepal.
Undoubtedly, the most inspiring part of this trip was watching the orphanage children laughing and playing. Who could look upon those smiling faces, knowing what they have endured, and not be changed?
I learned that human trafficking is a worldwide problem—yes, even in our own cities and towns.
The teachings of Jesus speak of being "born again" and of a new life. We witnessed this in Nepal. The orphanage children were reborn into a new life. From a life of torment and despair, they now have hope and a brighter future. No matter your religious or spiritual leaning—or lack thereof—who would deny these children a better life? And the source of this new life is simple: love.
I learned that love is a powerful force that can be used to change the world. Spread it around.
— V —
---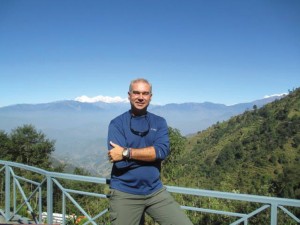 About the author:
Dale Foster is a Certified Beach Bum, an inventor, an adventurer, a businessman, a writer, a television producer, and a volunteer for worthwhile causes around the world. He has been a happy resident of Santa Rosa Beach, Florida, since 2005.
If you would like to learn more or contribute to the work of the Apple of God's Eyes, please visit www.meninasdonepal.com.
ARTICLE CATEGORIES