By Pat Richardson
Sailing north to polar regions will take you to another world.
The turquoise-tinted icebergs, the polar bear's yellow-tinged fur, the sugary whiteness of fresh snow, the washday-bright whitecaps dancing across the steel-blue ocean, the flower heads of cotton grass, and the shroud-like clouds that transform into a neon Northern Lights extravaganza—all these variations of white are no more than a small sample of the polar-region palette.
There are many other memorable sights to see on an expedition voyage sailing north of the Arctic Circle to East Greenland, remote Jan Mayen Island, and northern Norway. This is a trip tailor-made for adventurous travelers; but Hurtigruten isn't a cruise line, and this is not a cruise, so don't expect butler service, Broadway-style stage shows, or bedtime chocolates on your pillow. Do expect to see unforgettable natural wonders galore, up close and personal.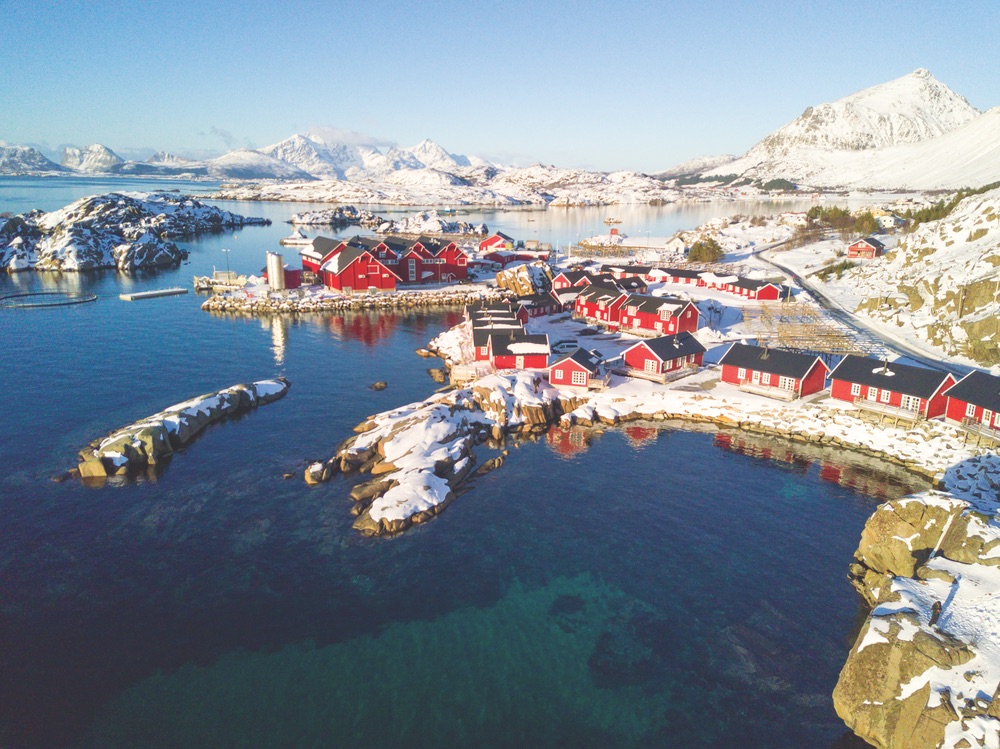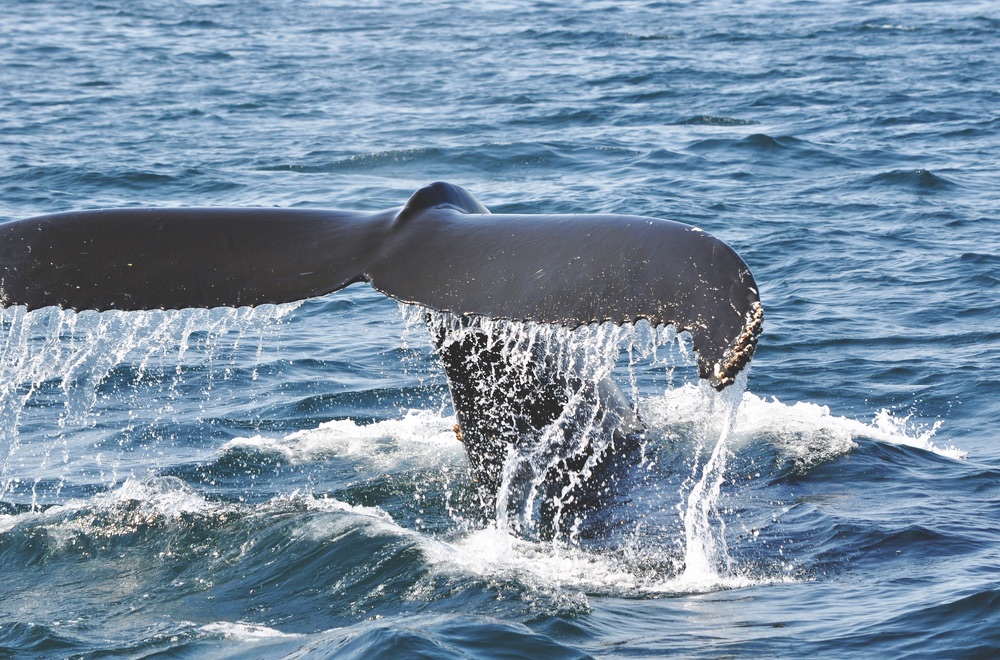 MS Fram was built in 2007 as an expedition vessel and is named after the wooden ship of the same name, built in 1896 and used for pioneering explorer Roald Amundsen's 1910–1912 expedition to the South Pole. While today's Fram won't cocoon you in the lap of luxury, you'll find this intimate, 11,647-ton vessel a warm and welcoming base camp for your voyage of discovery. Its no-frills cabins and suites have all the facilities you need: comfortable beds, ample storage space, televisions, and en suite bathrooms. The inviting observation lounge has comfortable seating, panoramic views, floor-mounted telescopes, a library of itinerary-linked and fiction books, and a well-stocked full-service bar.
In the restaurant, floor levels are tiered to ensure that every seat has a view, and there's a small outdoor deck astern. Going hungry isn't an option; breakfast and lunch are buffets with an extensive choice of hot and cold dishes to suit all tastes. Some dinners are also buffet style, while others are served at the table. There's also an excellent choice of international wines to enjoy.
Informative lectures from the onboard expedition team members and expert guest speakers will enrich your travel experience and put the destinations you visit into context.
And, from the observation lounge's extensive windows and various outside viewpoints, you can watch a nonstop live show unfold.
It's one that, if you're lucky, will feature wildlife sightings—but because seeing wildlife in its natural habitat is not a ticketed event, there are no guarantees. Humpback, gray, bowhead, and beluga whales, orcas, and remarkable narwhals can be seen in Arctic waters, but you may never be near one when it surfaces. Nevertheless, do pack binoculars, because you may see walruses, seals, polar bears, Arctic hares, foxes, or wolves, and are very likely to see musk oxen, which are much too big to miss. In open waters, northern fulmars will often fly alongside the ship.
You can be sure of seeing spectacular scenery. Greenland's Scoresbysund fjord system is the world's largest. Many of its mountains are dusted with snow or draped with glaciers, and some fjords are "paved" with pack ice. Most are dotted with icebergs, which, on close inspection, have an ethereal beauty. The landscape is Arctic tundra (a Finnish word meaning "treeless plain"), and with the ground frozen almost year-round, only mosses, lichens, and low-growing shrubs thrive. When the Fram anchors off uninhabited landing places and, from a tender, you step ashore to explore, you will also see jewellike clusters of tiny wildflowers growing with bright defiance.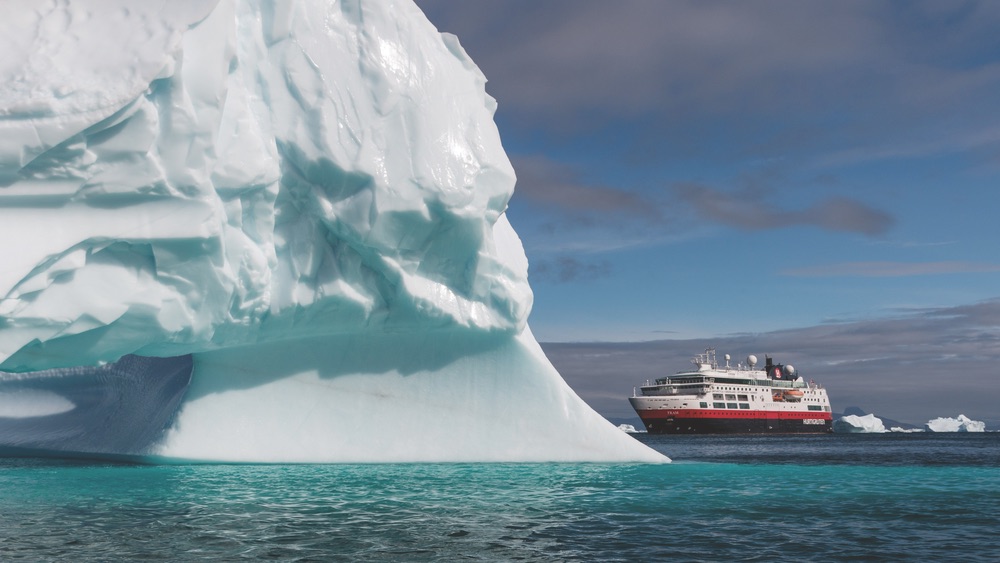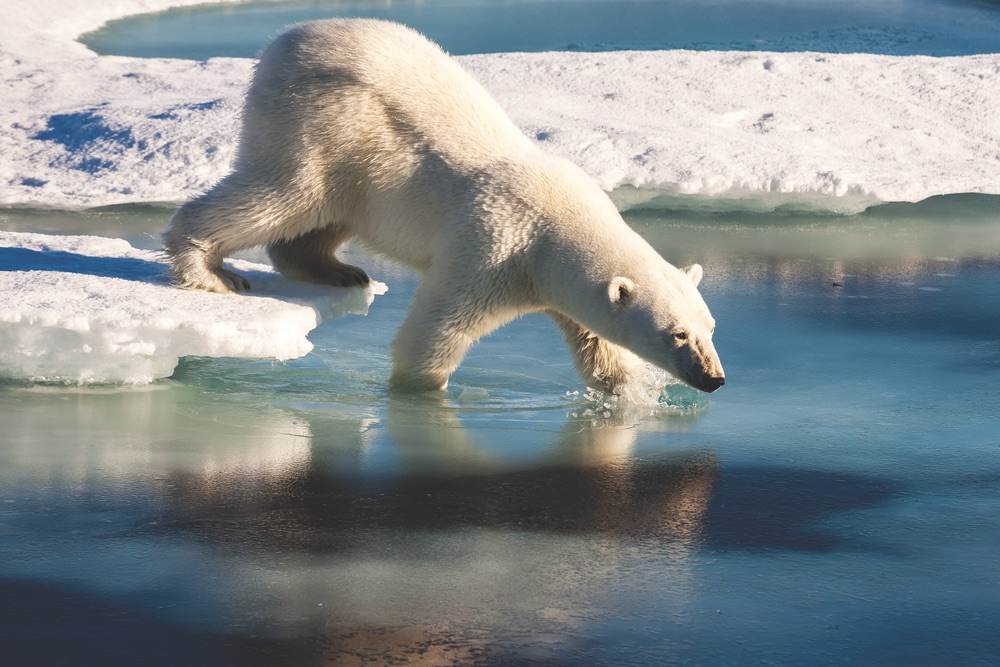 Most often, you will be stepping ashore in places with no dock or port facilities and no human inhabitants. After your northbound departure from Reykjavik and the next day's first port of call at Isafjordur in Iceland, you won't dock again for nine days, when you reach Norway's Lofoten Islands. On the way there, you'll anchor off Jan Mayen Island, home to an important meteorological station—where a warm welcome awaits you—and the world's most northerly active volcano, Beerenberg, which explains this remote island's lava-strewn landscape.
Next, after a full day at sea, you'll reach Norway, Hurtigruten's homeland and the birthplace of the "fast route" (as hurtig ruten translates). It was founded in 1893 to carry people, mail, and produce between small communities on Norway's west coast not easily accessed by road. That service still runs, as every day since 1936, a ship has left Bergen for the round-trip to Kirkenes and now carries almost four hundred thousand passengers each year. Not all are locals; many are tourists from all corners of the globe. With its expanding expedition fleet of ships designed for exploration, Hurtigruten sails that world from pole to pole.
The scenery changes when you reach Norway, with its rugged shoreline, countless islands, majestic mountains, and deep fjords. The sight I think you'll be happiest to see is trees, but there are also roads and cars, farms and fishing harbors, towns and villages, churches, schools, shops, and brightly painted houses. After over a week with few signs of civilization, you'll view them all with a fresh perspective. Having just encountered nature in the raw you will value society more and also appreciate that our planet is a complex system of cycles, rhythms, and harmonies.
That is just one way this expedition voyage rewards those who take it. Are you ready to release your inner explorer?
— V —
---
Find 2018 trip itineraries and more cruise information at Hurtigruten.us.
ARTICLE CATEGORIES