Aged for Ten Years in Napa
By Demetrius Fuller |
Photography by Gerald Burwell
Music is the wine that fills the cup of silence.  —Robert Fripp
A lot happened ten years ago. Sinfonia's debut is at the top of my list (forgive the bias), but coming in a close second is the launch of Festival del Sole in Napa Valley. This annual summer jubilee is dedicated to three of life's great pleasures: artistry, food, and wine. It's a week and a half of world-class classical, jazz, opera, theater, and dance artists paired with phenomenal culinary fare. And it's all served up in some of Napa Valley's most iconic settings.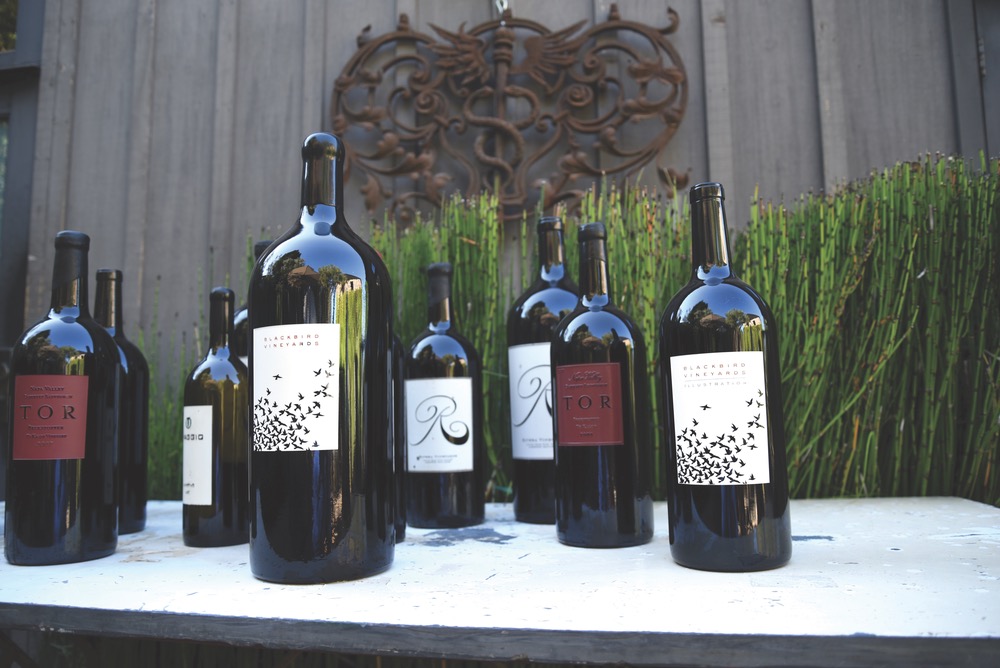 Revelation struck after February's Wine Women and Shoes event: How better to celebrate Sinfonia's anniversary than by attending Festival del Sole's opening weekend? Which is how a dedicated cadre of Sinfonia patrons found themselves seated within the courtyard of Calistoga's Castello di Amorosa last July.
As the final rays of sun illuminated the picturesque castle, we waited. And then the anticipatory silence of the steamy evening was broken by the pristine voice of soprano Nadine Sierra. The pure sound she radiated set the stage not only for that evening, but for a weekend that culminated in a gala headlined by stage and screen star Kevin Spacey.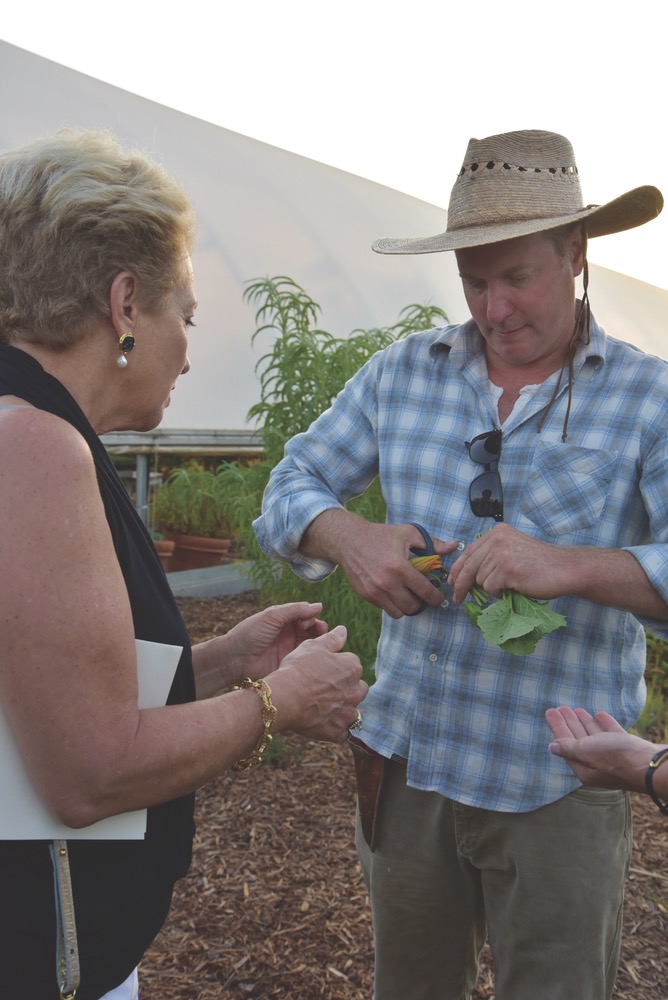 It was, indeed, the perfect opening night for Napa's beloved Festival del Sole. But it wasn't the beginning of our trip. We had arrived the day before and checked into Meadowood Resort. Even knowing that this Saint Helena landmark is listed among Travel + Leisure magazine's top one hundred hotels in the world didn't prepare us for the grandeur. It's a wonderland of perfectly manicured grounds filled with perfectly manicured people receiving perfectly manicured service. One of the many perks is the resort's fleet of chauffeured Mercedes SUVs that shuttle guests within the resort and into town. And then there's the eye candy of a mini-fleet of Bentleys aligned in the parking corridor.
Our first destination upon arrival kept to the trip's tenth-anniversary theme. Ma(i)sonry Napa Valley (MNV) proprietor Michael Polenske also owns Blackbird Vineyards and the Bespoke Collection, which is celebrating its tenth year as well. We got to experience MNV's combination of art, architecture, and wine as well as say thank you to Polenske, who's been a good friend to Sinfonia and a participating donor for its Wine Women and Shoes events.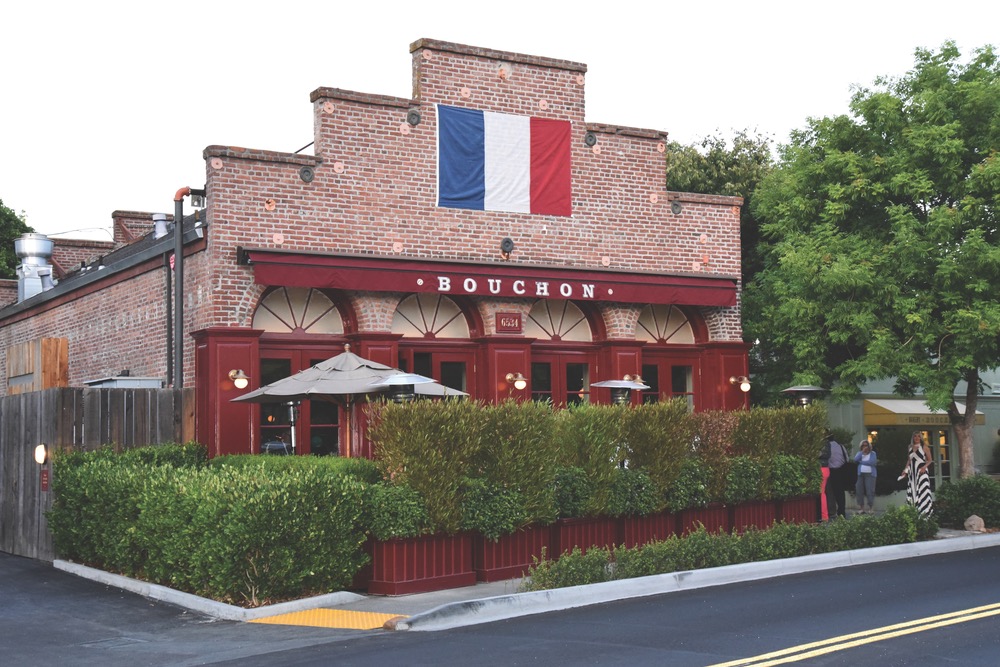 Just up the street from MNV is Thomas Keller's famed restaurant, the French Laundry. Our objective wasn't food (as delightful as a meal there would be), but rather a tour of its organic gardens. Master culinary gardener Aaron Keefer was our guide, expertly weaving the concept of sustainability into a personal tour of the gardens' produce and herbs, as well as the egg-laying vintage chickens. The bounty of those gardens serves the French Laundry and sister restaurants Ad Hoc and our next stop, Bouchon.
Bouchon sommelier Danielle Aita led us through the sounds of laughter and popping corks onto the restaurant's private patio. We spent several hours in that slice of heaven, leaving only long enough to take another tour—this time of Bouchon's wine cellar and kitchen. Ms. Aita explained that Bouchon has a unique program called Vin de Carafe, which sources wine from the regions surrounding the restaurant. Those wines are only on the menu until the barrel runs out.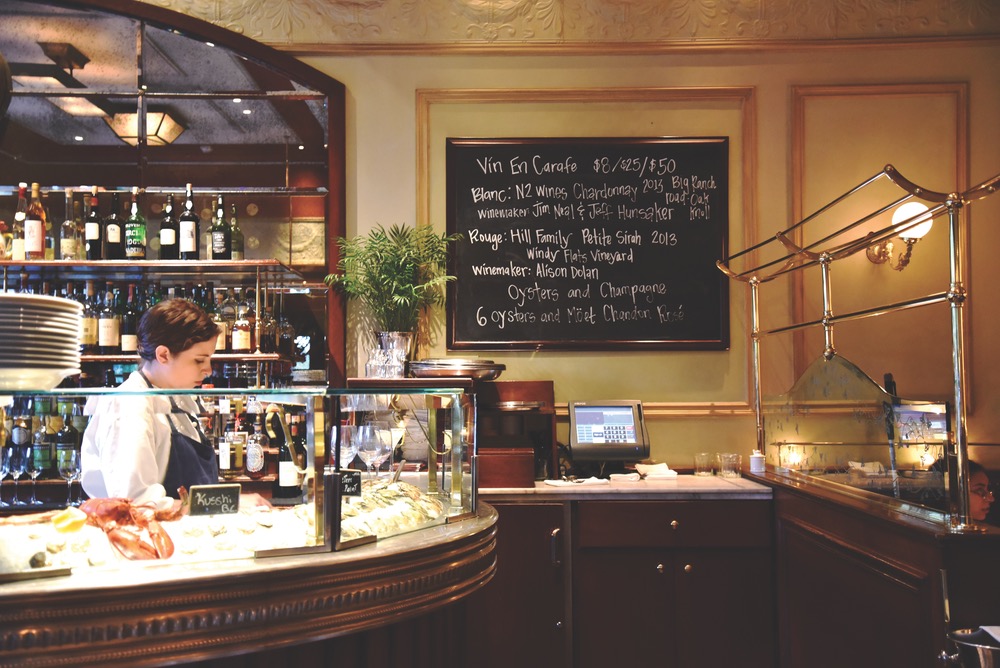 So far, so great.
The next day's first group outing was lunch at BRAND Napa Valley. Perched above the cloud line on Pritchard Hill (known as the Rodeo Drive of Napa Valley), BRAND Napa Valley boasts twelve acres of vines planted in red volcanic soils. It's a unique terroir, to say the least. The winery was designed by Juancarlos Fernandez to the specifications of celebrated (read: rock star) winemaker Philippe Melka, who leads the wine-making program and also makes his own label on premises. And, just like the views, the wine is stunning.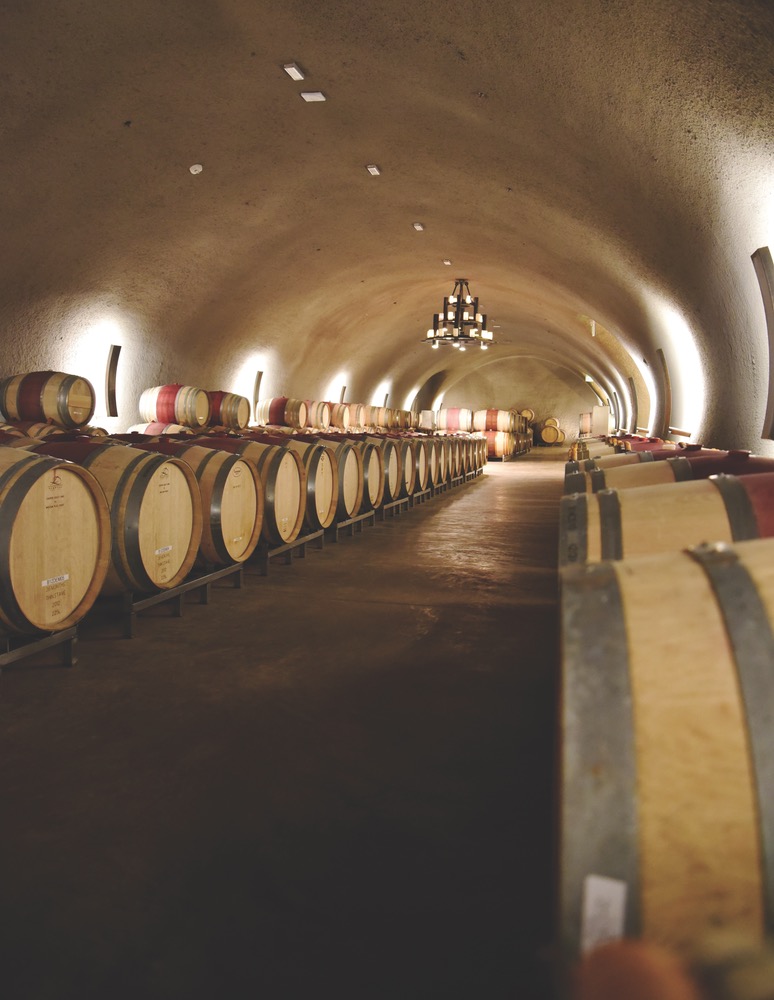 The Sinfonia group made its way up the hill for a tour of the winery, wine cave, and surrounding grounds given by estate director Greg Gregory himself. So eloquent were his descriptions of how BRAND Napa Valley came to be that we almost forgot we hadn't yet tasted the wines—or the gourmet lunch prepared for us by the Meadowood culinary team. Almost.
Based on the attention to detail exhibited throughout the winery and vineyards, we assumed the wines would be good. We didn't expect them to exceed our already sky-high expectations. It was a rare treat to taste truly phenomenal wine available in such limited production. We're talking a total output of less than seven hundred cases per vintage.
Based on the attention to detail exhibited throughout the winery and vineyards, we assumed the wines would be good. We didn't expect them to exceed our already sky-high expectations.
Then came that magical opening night of Festival del Sole's tenth-anniversary season. The Castello di Amorosa's roots can be traced back nearly twenty years, when Dario Sattui purchased the 170-acre plot of land on which it now sits. Originally envisioned as an 8,500-square-foot winery featuring Italian-style wines only available on site, the project morphed into a behemoth 121,000-square-foot structure. It boasts 107 rooms, with four levels above ground, four levels below ground, and an intricate labyrinth (illuminated only by faux candlelight) leading into the cavernous barrel room. It was there, post-concert, where we indulged in an elaborate feast with curated plates of food and carafes of estate wine.
The evening ended with another trip to the courtyard, where a spread of delectable desserts and dance band Wobbly World waited. We were more than satisfied, at least until the next day.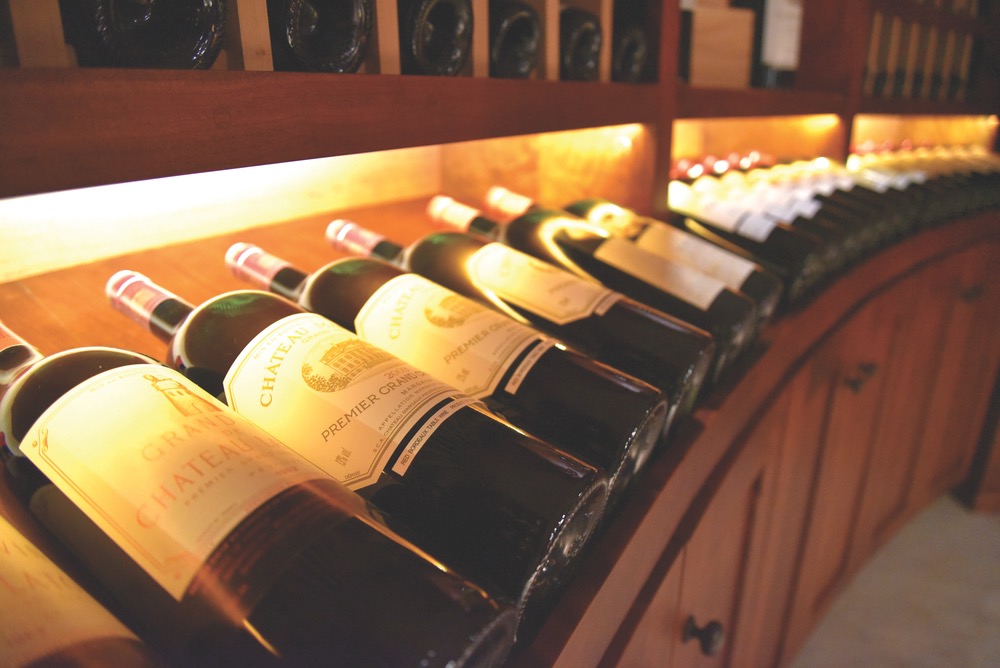 Day three was scheduled to start with six of us participating in a Sun Run through the vineyards. Only two of us actually made it. Unfazed, my trusty fitness partner and I conquered the perilous path that comprised the vineyard 5K and 10K. Okay, it was mostly a very safe sidewalk.
With exercise under (two of) our belts, the next item on the day's agenda was the annual Taste of Napa. This epicurean extravaganza included more than seventy wineries, a live culinary competition, and food tastings prepared by Napa culinary icons like Iron Chef Masaharu Morimoto. Our group skipped the crowds and stayed in the outdoor VIP section, a self-sustaining area with several restaurant participants and very tasty wine. We followed this home-run event with a quick jaunt to the eclectic Oxbow Market for a light lunch and a change from all that vino: a beer and oyster tasting.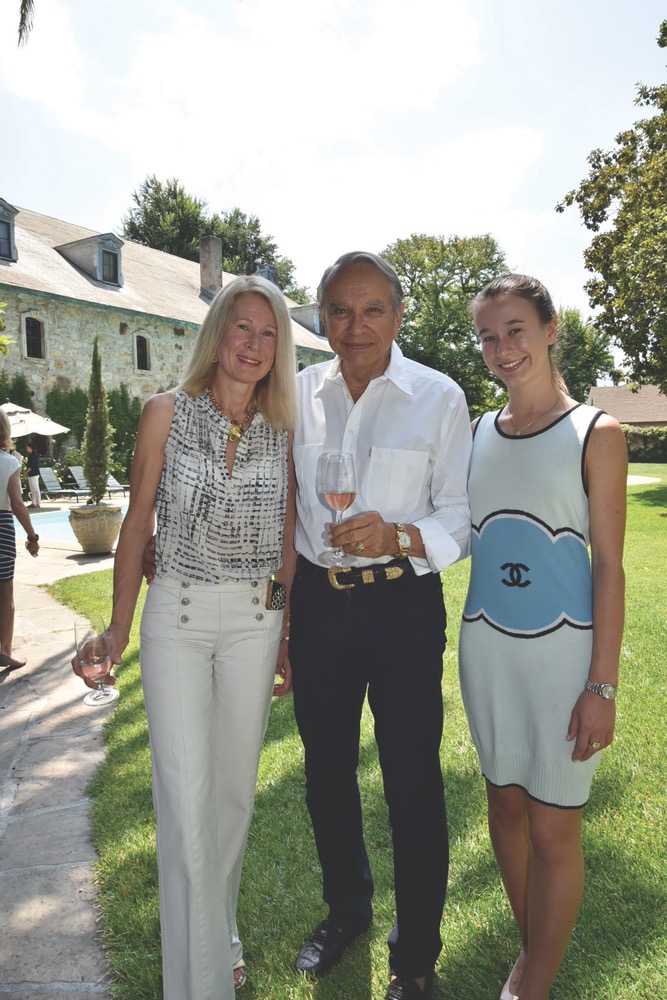 The evening brought us back into the fold of Festival del Sole programming. A concert featuring the Russian National Orchestra at the Lincoln Theater in Yountville was a joyous performance that highlighted Beethoven's Symphony no. 9 and the world premiere of an orchestra/choral work by Gordon Getty—yes, from that Getty family.
After the concert, we were whisked away to dinner at the fabled Far Niente Winery in Oakville. The now century-old building was brought back to life in 1979 by Gil Nickel, earning it a spot on the National Register of Historical Places. Carved into its facade are the words Far Niente, short for the Italian phrase dolce far niente ("sweet doing nothing"). Here, we dined alfresco on the estate grounds, nestled in an elaborate tent that was decked out with crystal chandeliers, carpeted footpaths, and elegant linens. The food was worthy of the surroundings, and the wines were expertly chosen from the winery's extensive library of Cabernet and Chardonnay vintages.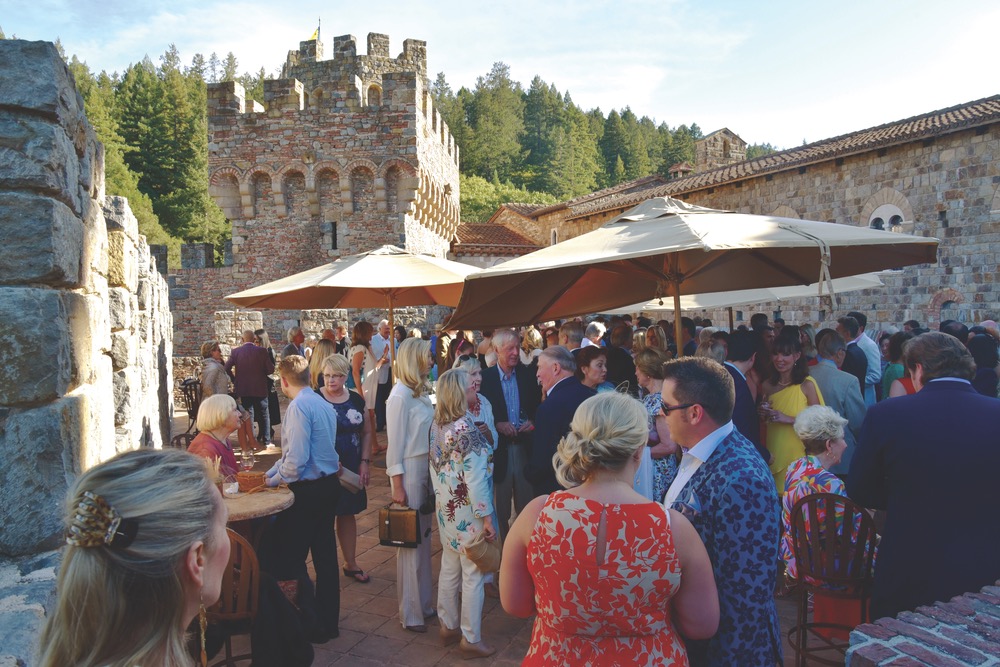 After dinner, we transitioned into a "garage" that housed a cavalcade of vintage cars and motorcycles illuminated by pulsing stage lights. The spectacular vehicles competed for our attention with a live jazz performance inspired by NYC's famed Blue Note Jazz Club. Their performance was the only thing that could have upstaged the autos. The atmosphere was enhanced with exquisite desserts strategically placed around the room and paired with Dolce, a Far Niente sweet wine commonly referred to as "liquid gold."
It couldn't get better than this. Could it?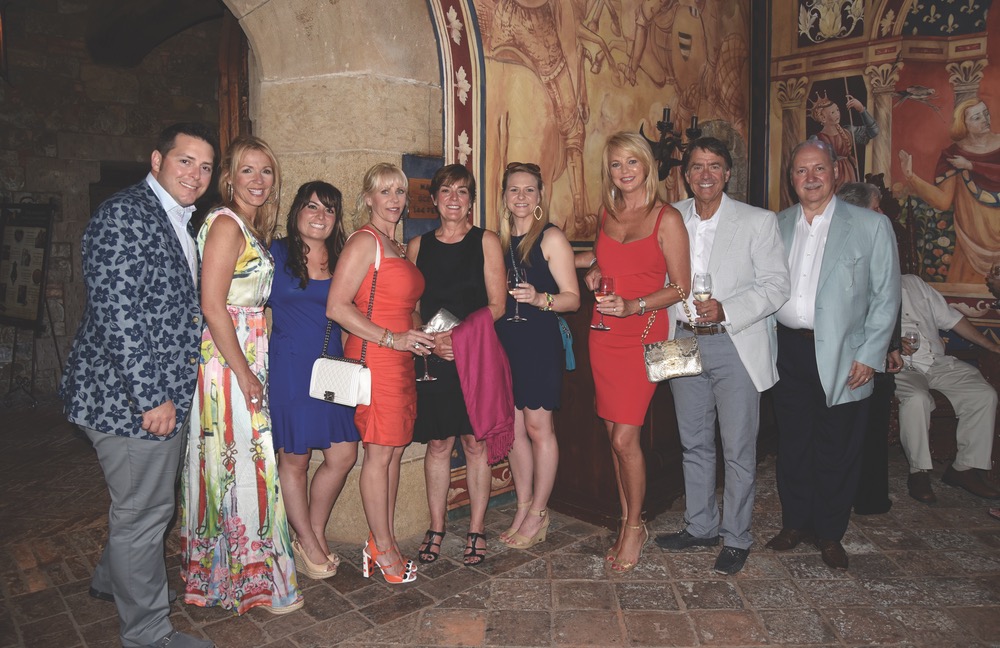 The following morning was blessedly lazy. And then our group entered the unassuming gravel drive of Martin Estate, oblivious to what lurked behind the extensive, expertly manicured hedges of Petra and Greg Martin's Rutherford enclave.
The estate's mighty stone chateau was built in 1887, making it one of the oldest stone structures in Napa Valley. All Martin Estate wines are produced and bottled exclusively at the chateau and crafted by esteemed winemaker Aaron Pott, who reigns over some of California's most exclusive, and most sought-after, labels.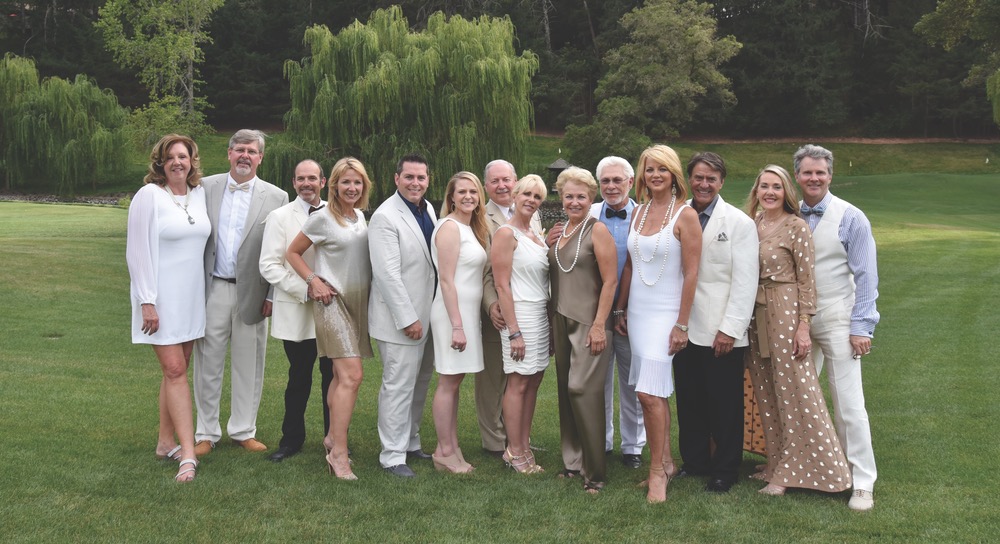 Emerging from the driveway into the chateau's backyard, it was impossible to miss an enormously long pool surrounded by immaculately manicured gardens and linen-draped farm tables. Yep, it was all ours.
Once back in our respective cottages at Meadowood, we had a front-row seat to the pinnacle of our weekend of events. The annual Festival del Sole gala would take place on property—literally right outside of my cottage. I got to hear the sound check for Mr. Spacey while the fairway that leads to the property's main cottage transformed into a Hollywood-era nightclub. It was the perfect setting for white-clad guests whose dress evoked vintage glam.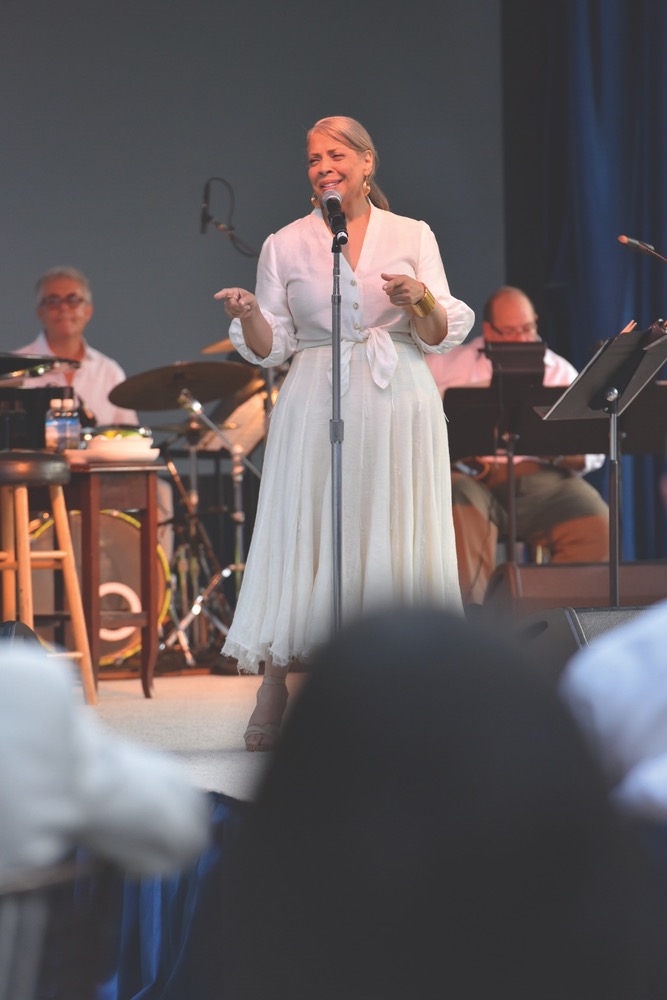 Once past the velvet rope, we enjoyed a multicourse dinner expertly prepared by Meadowood's culinary armada, this time with estate chef Alejandro Ayala at the helm. Vintage and library wines donated by Beaulieu Vineyards, Hewitt, Acacia, Provenance, and Sterling appeared and reappeared on tables throughout the evening. As lead-ins go, they were sublime.
And then it was time for the main attraction.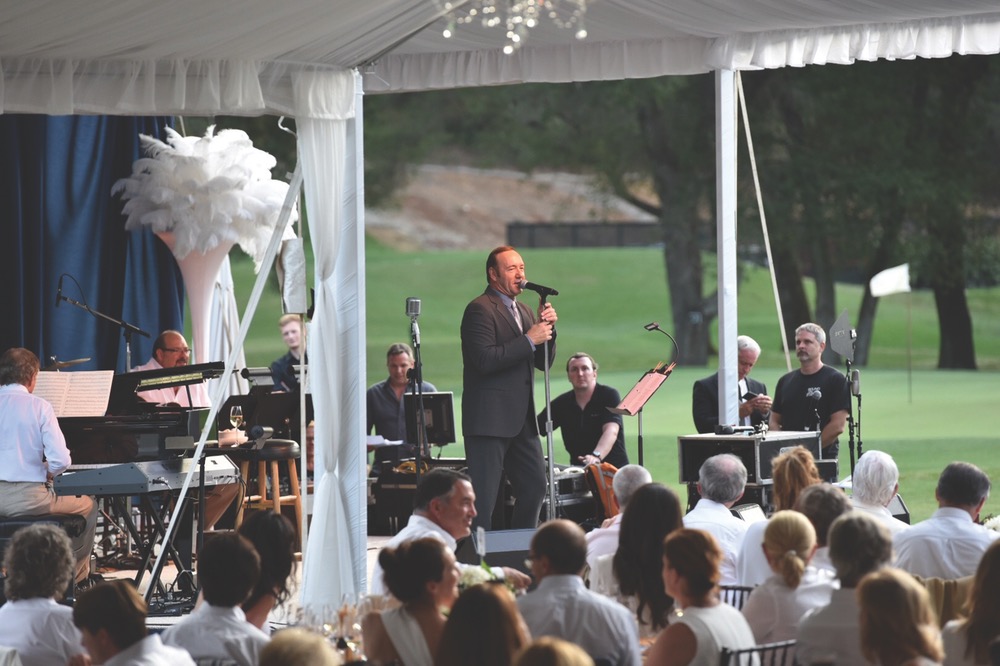 Two-time Academy Award and Golden Globe winner Kevin Spacey took the stage to perform swing era standards and popular classics from the Great American Songbook. And if that wasn't enough, Grammy Award–winning vocalist Patti Austin joined in for a couple of numbers. We had barely recovered from the rush of the live performance when the evening's focal point, a live auction, was upon us.
Auctioneer extraordinaire (and owner of Arietta Wines) Fritz Hatton introduced the first lot: walking the red carpet for the Los Angeles premiere of Kevin Spacey's new movie. One of the highlights of the evening was a couple from our entourage nabbing the winning bid. Other auction items ranged from dinner with Gloria and Emilio Estefan to a cultural voyage to Cuba to a trip up the California coast in a Bentley.
The weekend was filled with glitz and glamour.
The weekend was filled with glitz and glamour, but the reason for Festival del Sole could be found in that auction. The gala raised a record $1.6 million to support the Festival's free and low-cost concert opportunities for local residents, as well as Napa County public school arts education programs. This year's Fund-A-Need netted $430,000, doubling last year's results, and will help establish an arts education fund in honor of longtime Festival supporter and board member Margrit Mondavi.
Though our experiences encompassed only the opening weekend, over the course of the ten-day celebration, the Festival welcomed more than ten thousand attendees to sixty events at nearly forty venues throughout the Napa Valley. In total, more than 150 wineries, hotels, resorts, theaters, restaurants, and vintners took part.

What's truly remarkable about Festival del Sole are the funds it raises—and the difference those funds make to the region's public school arts programs. Partnerships with generous business owners in Napa Valley even extend to Northwest Florida. It was a good reminder about the importance of our area's own fund-raisers, like Sinfonia's Wine Women and Shoes events, which support arts education in an underserved area.
And if we have to eat fabulous food, drink outstanding wine, and experience the artistry of international performers along the way to raising those funds, so be it.
— V —
ARTICLE CATEGORIES