Seafood and Musical Festival Rocks Panama City Beach
By Kim Duke-Layden  |  
Photography by Nikki Hedrick
The Panama City Beach Chamber of Commerce, the Florida Restaurant and Lodging Association, and the Panama City Beach Convention and Visitors Bureau teamed up with local restaurants, businesses, charities, and volunteers to present the 2013 Panama City Beach Seafood and Music Festival October 17–19. Record crowds attended the main event at the newly built Aaron Bessant Park Amphitheater to celebrate the area's legendary seafood and coastal lifestyle—not to mention a few rock 'n' roll legends.
"It was a wonderful event that really showcased the new Aaron Bessant Park, which opened this past spring," says Dan Rowe, president and CEO of the Panama City Beach Convention and Visitors Bureau. "The various musical events featured there this year alone demonstrate that Panama City Beach is able to attract a wide audience of visitors as well as locals."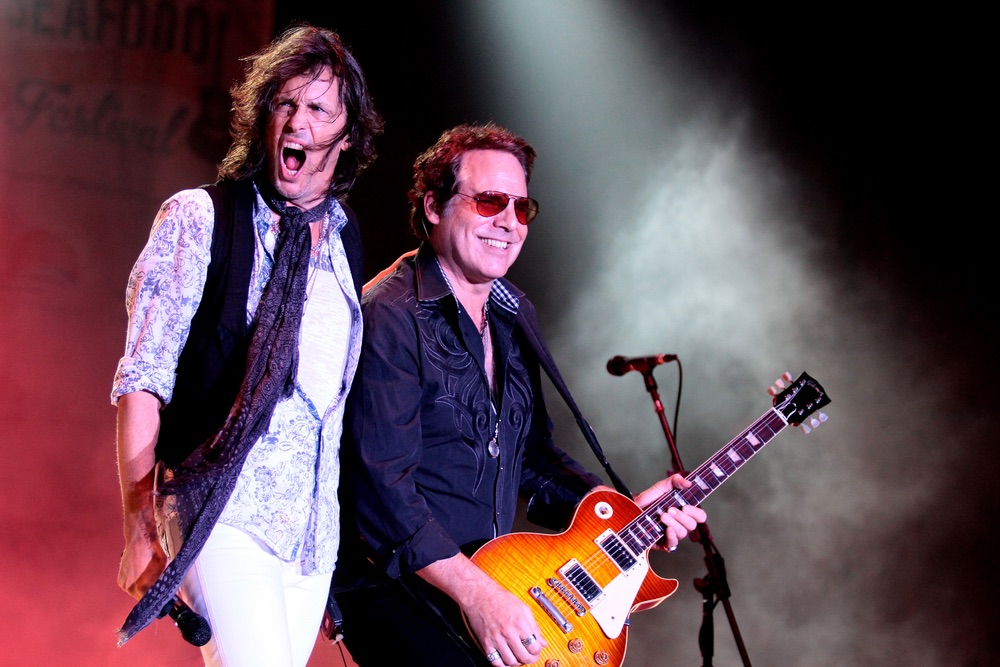 "Vines to Steins" was the theme for the UNwineD walkabout event, which kicked off the festival on October 17. The evening's crisp fall air was filled with the sounds of popping corks and lively tunes performed by singer/guitarist Sean Flood of the local band Panhandlers. More than two hundred attendees sipped and sampled award-winning wines, craft beers, and delicious cuisine prepared by area chefs. Among the mouthwatering menu items were crab cakes with red pepper aioli from Fishale Taphouse and Grill, seared tuna with mango chutney from Sharky's Beachfront Restaurant, seafood ceviche from Runaway Bay Caribbean Grill, and espresso-braised boar shank from Firefly. Hammerhead Fred's white chocolate bread pudding paired with a bubbly glass of Stellina di Notte prosecco made for a luscious finale.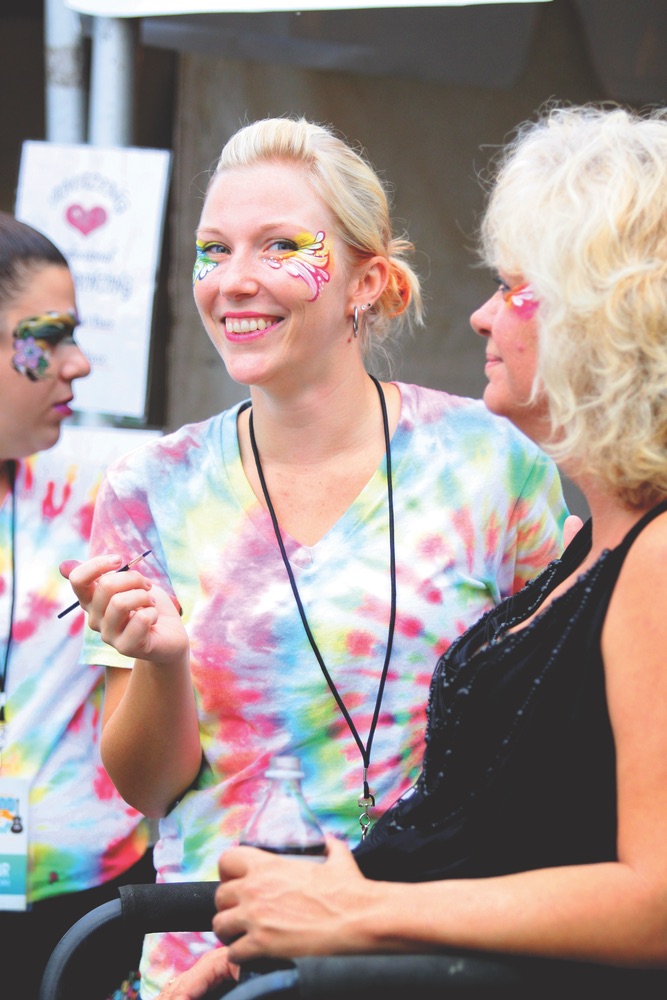 Throughout the weekend, restaurants set up festival booths with boatloads of fresh seafood prepared every way imaginable. Adventurous eaters lined up for shark on a stick, Hawaiian-style ahi tuna poke, and deep-fried frog legs and alligator. Smok'n Butts BBQ and Shipwreck Island Catering and Concessions rounded out the something-for-everyone menu. Sports fans flocked to the Coors Light mobile party bar, which debuted at this year's festival with a sleek, wraparound bar and fourteen flat-screen TVs so fans could catch all the action on the field and at the fest; meanwhile, the Redd's Apple Ale team entertained with party games and free samples of their new strawberry brew.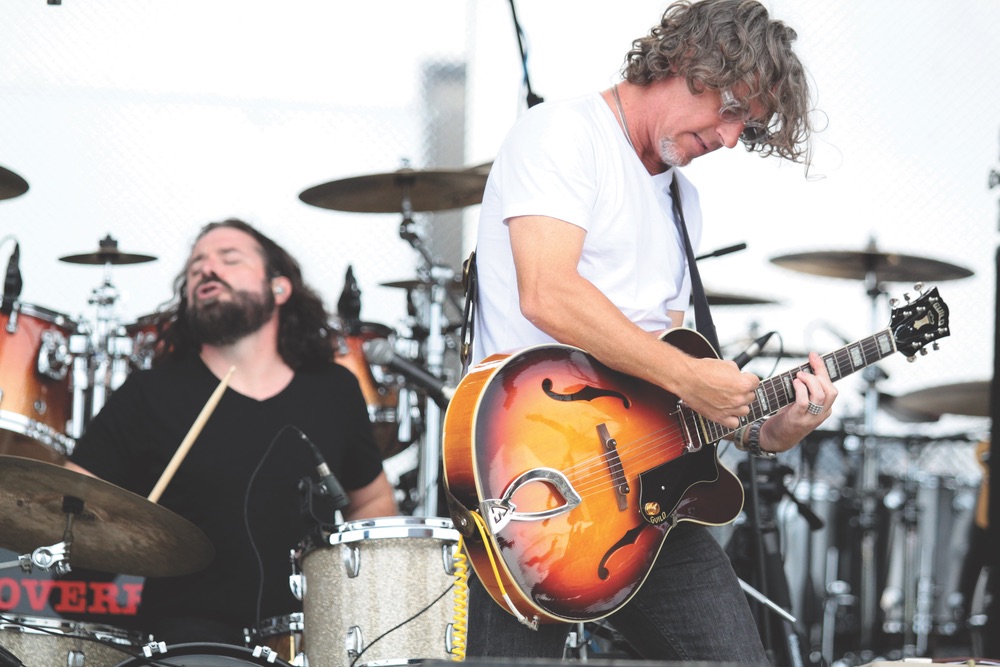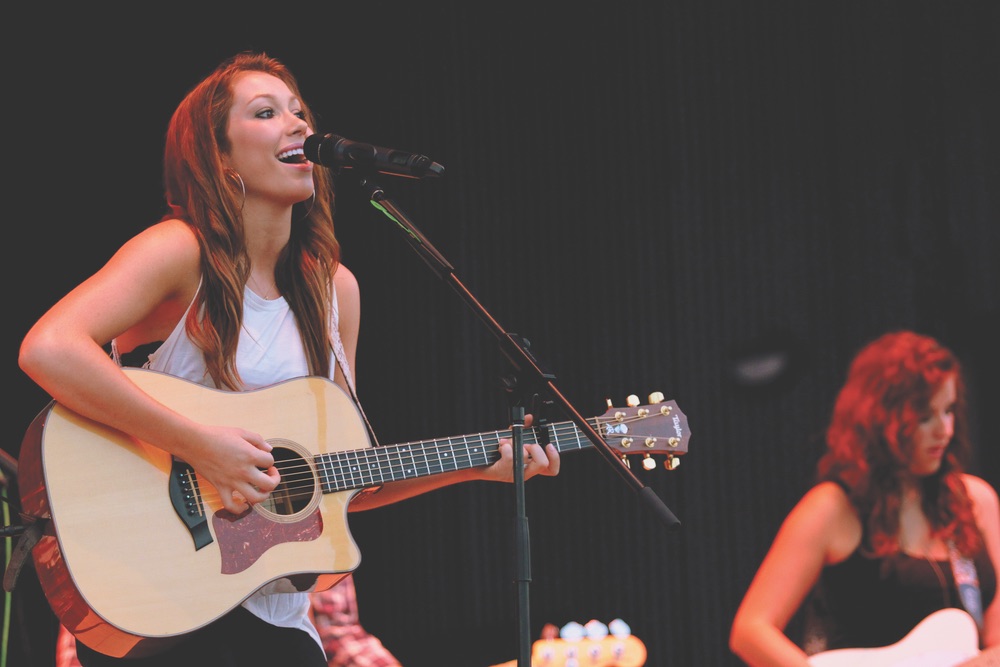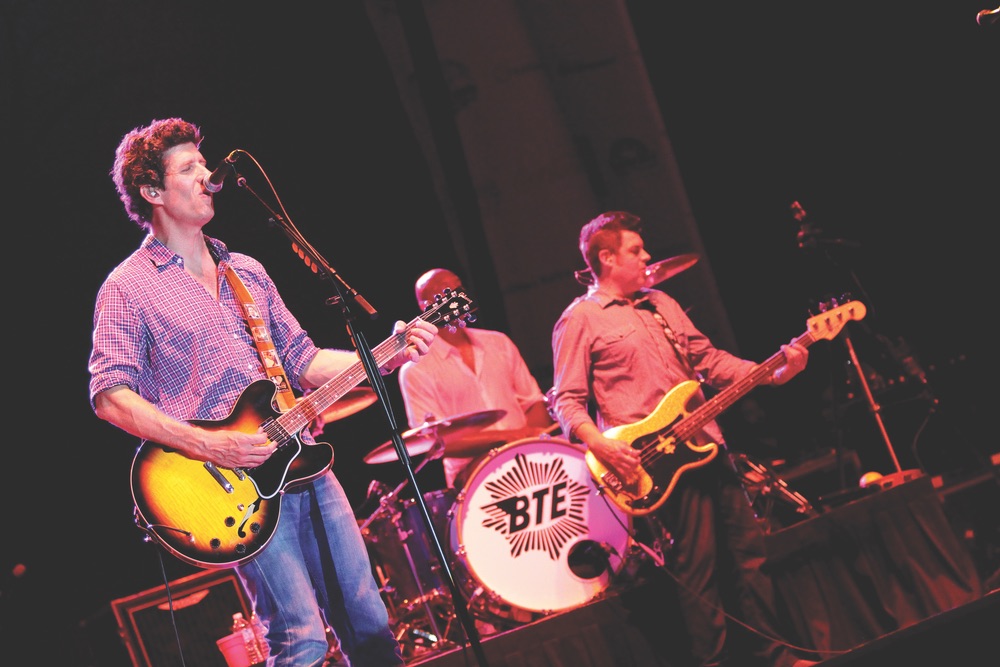 On Saturday morning, October 19, the reel festival action shifted to Capt. Anderson's Marina, where a plethora of waterfront activities and competitions took place, with proceeds benefiting three local children's charities. Visitors of all ages participated in the deep-sea and bay fishing tournaments, as the marina's lofty mission was to get every fishing pole (and spear) in Bay County into the water. This zealous effort paid off—nearly two hundred lionfish were caught during the second annual Lionfish "Lion-Tamer" Dive Tournament. Congratulations to this year's winner, thirteen-year-old Courtney Galbreath of the Diver's Den team, who brought in twenty-three lionfish! Capt. Anderson's Marina furthered its efforts to inform the public about the destructive yet delicious lionfish by holding free cooking demonstrations and tastings throughout the day that featured this emerging seafood delicacy.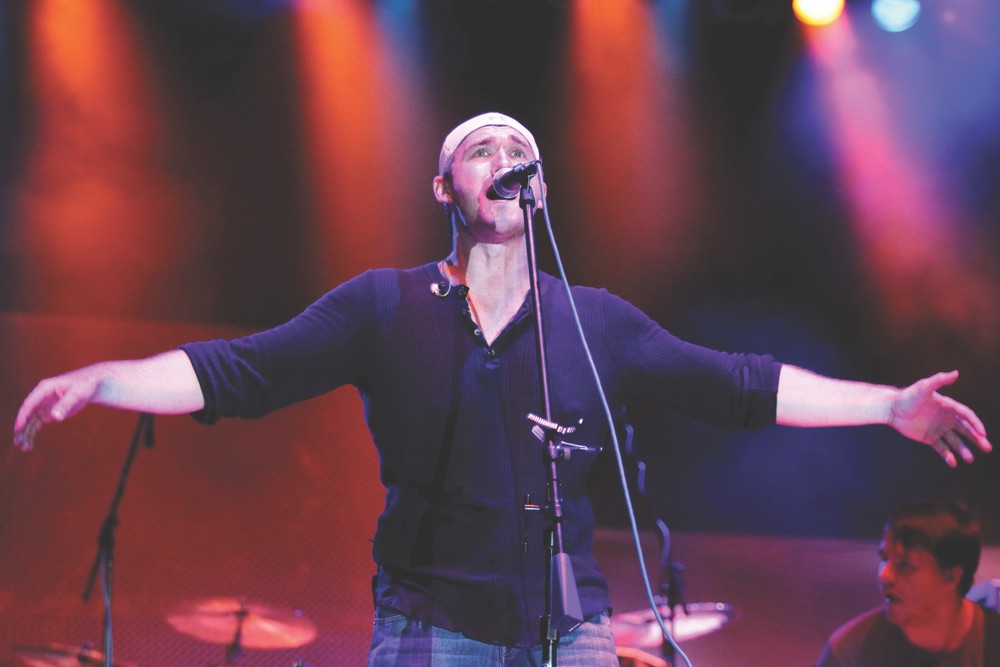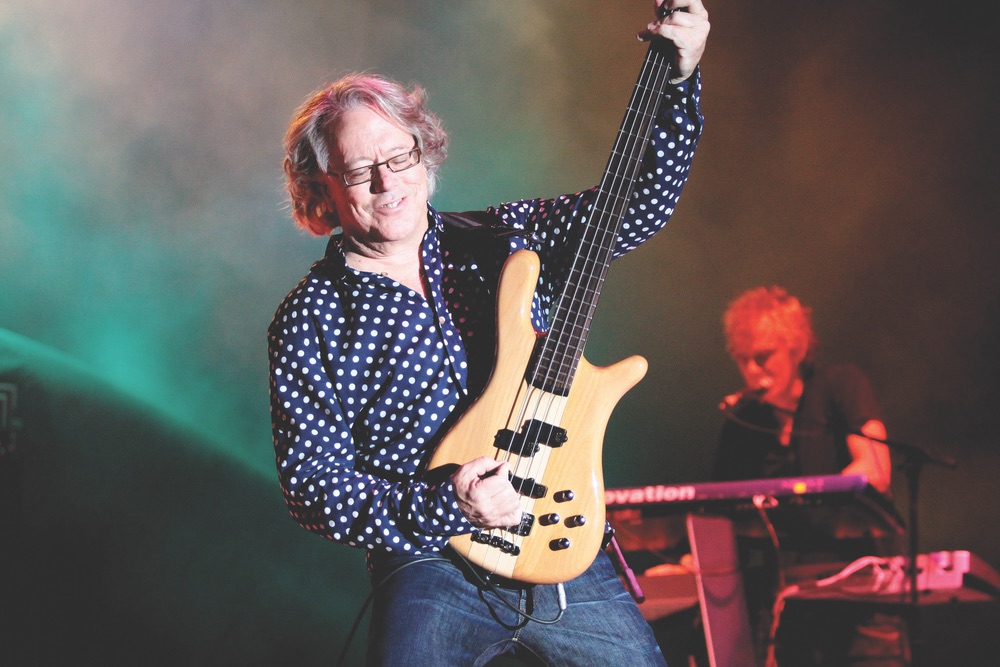 Another highlight among the waterfront activities was the Kids' Art Contest exhibit, which featured wonderful artwork of various fish species by Bay County art students in grades K–5. The amazing winning masterpieces were displayed on the official fishing tournament weigh-in boards.
On October 18 and 19, when the sun started setting, the stars came out to play. This year's stellar lineup of live musical talent brought out festivalgoers in record numbers. More than 11,000 people attended the festival over the weekend, with VIP tickets for both nights selling out weeks in advance. "I think the festival accomplished two goals," says Lance Allison, president and CEO of the Panama City Beach Chamber of Commerce, "It brought people into town and at the same time provided the locals with great entertainment. It far exceeded the expectations we had for this year; attendance was double what I was going to consider a success. We're ecstatic about the turnout."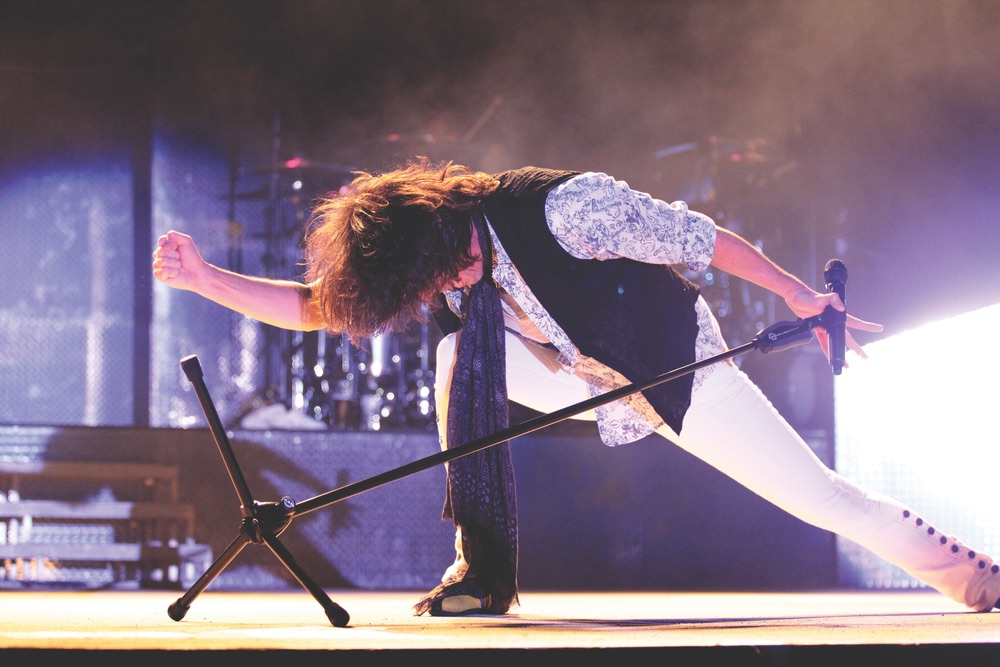 Besides the cool October weather and the full moon, Friday's attendees enjoyed live performances by Nashville singer-songwriter Abigail Rose, popular New Orleans rockers Better Than Ezra, and headliner Collective Soul, whose hit single "Shine" had the audience singing along like it was 1995. Saturday's sizzling roster drew an even bigger attendance. Collective Soul front man's country side dish, Ed Roland and the Sweet Tea Project, got the party started, while the Andy Velo Band kept things down South with singles such as "Hank It Up" and "Southern Thing." The crowd's response was far from "cold as ice," especially when headliners Loverboy and Foreigner brought everyone to their feet. Festivalgoers and event organizers alike left Aaron Bessant Park in high spirits late Saturday night, with excitement already brewing for another rocking festival next year.
"The success of this festival highlights why the tourist development council invested its first BP marketing support funds after the Deepwater Horizon oil spill into the park," says Rowe. "It is a lasting legacy. Having such a nice performance venue will allow us to create tourism opportunities, like the seafood festival and other big concerts, for a lifetime."
— V —
---
For more information, visit www.pcbseafoodfestival.com.
ARTICLE CATEGORIES