By Jordan Staggs |
Photography courtesy of FEED
Lauren Bush Lauren is no stranger to the spotlight; being the granddaughter of a US president, a successful fashion model, and a cover girl for the likes of Vogue and Vanity Fair had a lot of perks. Perhaps one of the most unexpected advantages, though, was being able to take her experience and influence and use them to call attention to something really important: world hunger.
Lauren found her calling in the World Food Programme (WFP), a United Nations organization that works to wipe out world hunger and malnutrition. WFP assists an average of 80 million people worldwide each year. In 2005, while traveling as a student ambassador for the program, Lauren witnessed the devastating effects of world hunger firsthand and became driven to help directly and practically—by providing school meals for children in impoverished countries.
How would Lauren fund this critical and lofty endeavor? She drew from her experience in fashion as a model and as an intern at Zac Posen. Lauren founded FEED in 2007, creating a line of high-quality handbags and other products. Each sale translates directly into funding for WFP's school feeding program, and stamped on each of the brand's signature canvas bags is the number of meals provided through its purchase. Working with artisans in countries such as Guatemala, Peru, Kenya, India, El Salvador, Haiti, and Colombia has also allowed FEED to create jobs, another valuable commodity to the people of those nations and beyond. Since its inception, FEED has grown into a robust online retail business and also provides experiences through the FEED Shop & Cafe in Brooklyn, New York, the FEED Supper program, and sponsored events and seminars. It has provided over 100 million meals to children in schools around the world.
This spring, FEED introduces its first-ever travel collection, which will be available for presale in mid-May and fully available in early June. The collection includes a new style of FEED's signature market tote, an overnighter in three colors, and a weekender duffel bag, along with a matching cosmetics case and a stylish leather luggage tag.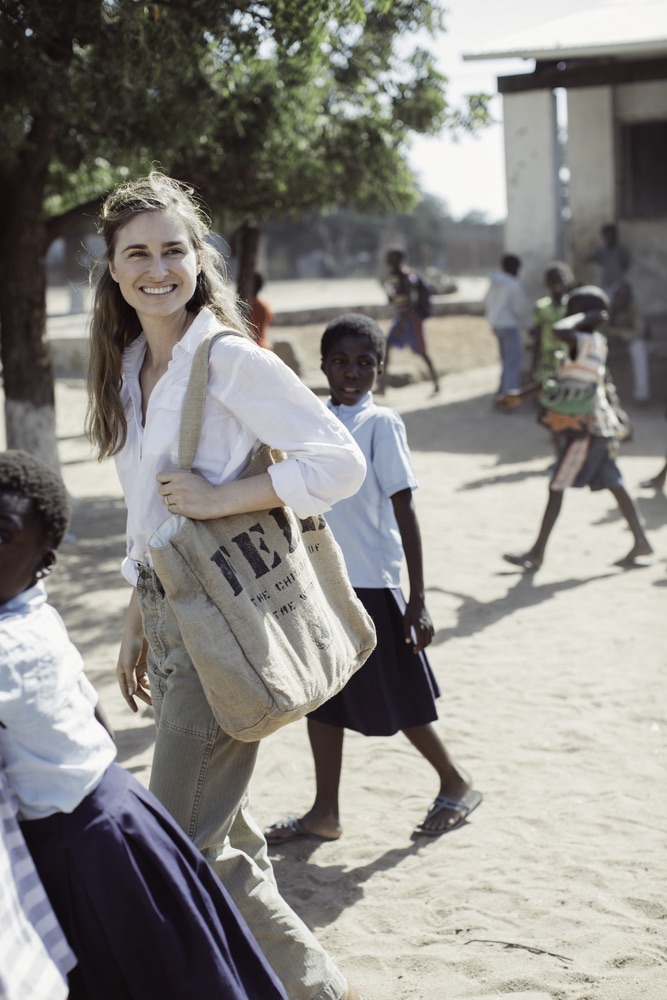 Lauren shares her excitement for the new travel collection, as well as FEED's continued efforts to create products and experiences that will help end world hunger:
VIE: What inspired the new FEED travel collection?
Lauren Bush Lauren: Travel is in our DNA, so it was only a matter of time before we released our first official travel collection! I founded FEED over ten years ago after my work with the UN World Food Programme took me overseas to places like Guatemala and Chad, and my eyes were opened to the magnitude of the world hunger problem, which affects one in eight across the globe. We wanted to design a collection that works for all types of travel, whether it's a short trip close to home or an extended stay abroad.
VIE: What cause will benefit from the proceeds of the travel collection?
LBL: As with all of our products, every item in the collection donates a specific number of meals (the number is printed on the bag itself) to children in need around the world! Every purchase of our weekender duffel will donate seventy-five meals through the World Food Programme's school feeding program. Providing school meals is especially effective as it keeps children nourished and incentivized to stay in school. Sadly, it's often the only meal children struggling with hunger will have that day.
VIE: Why do you feel travel is important?
LBL: Travel broadens your perspective and your horizons. I love to travel more than anything and think that being exposed to different cultures and foreign landscapes are some of the greatest joys in life. I am constantly plotting my next adventure.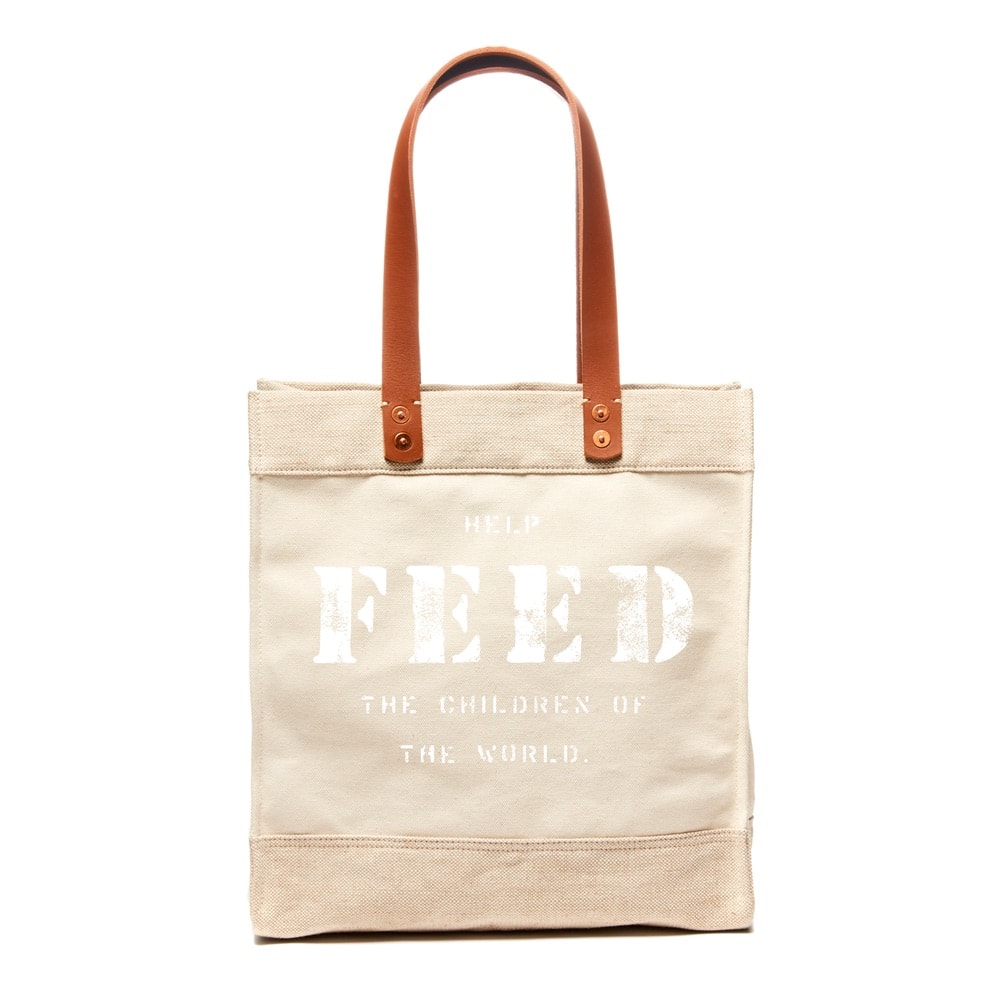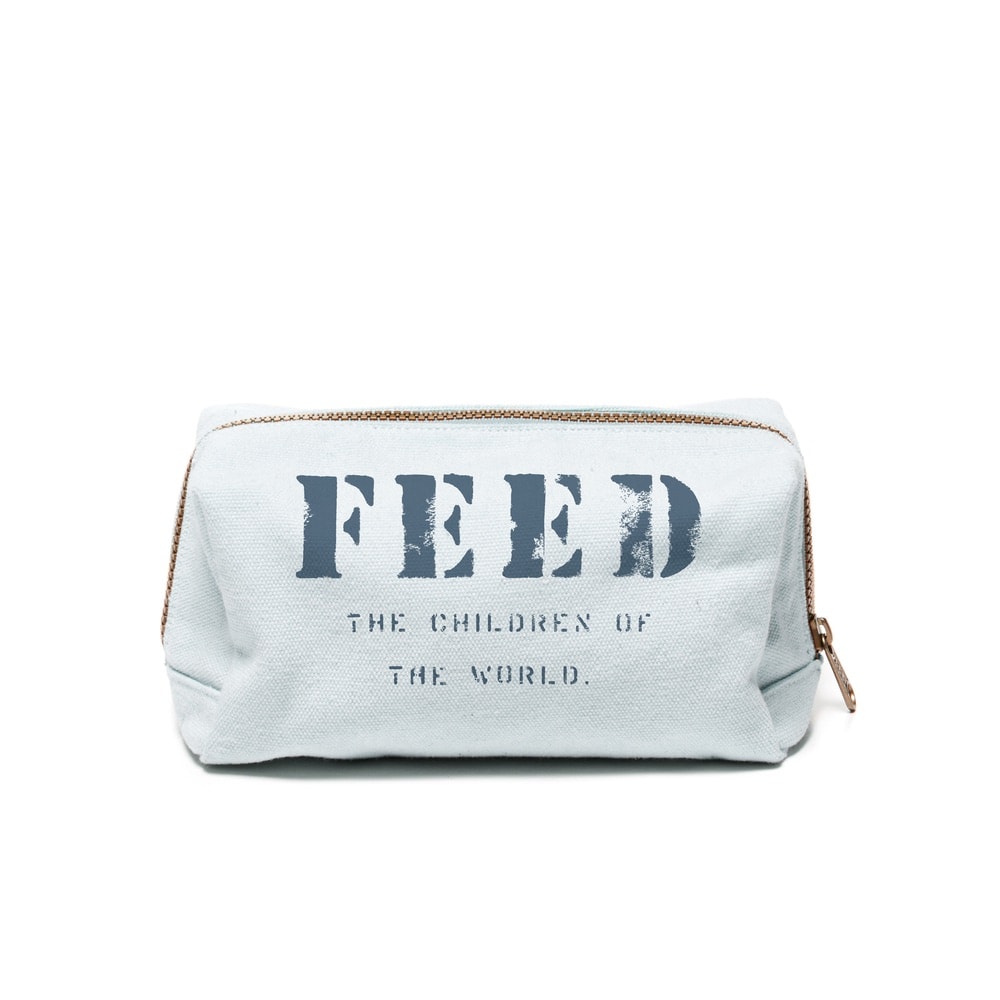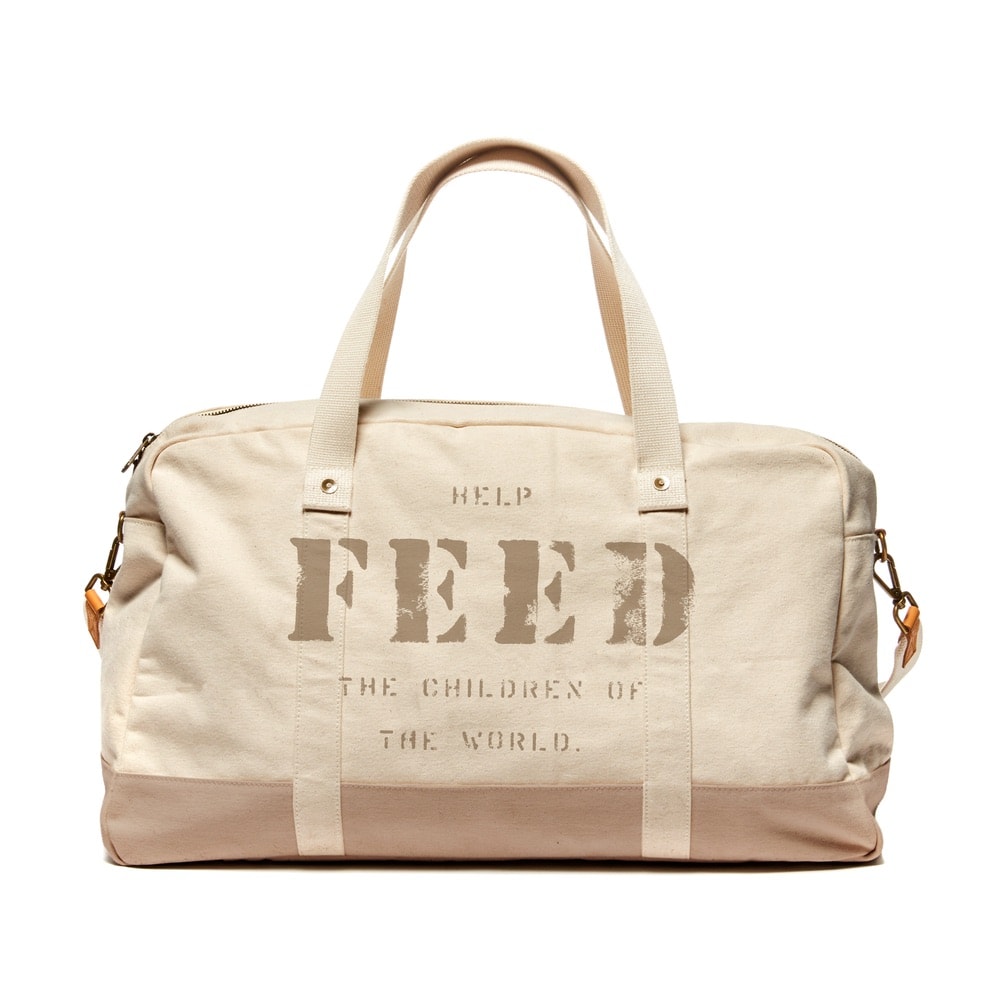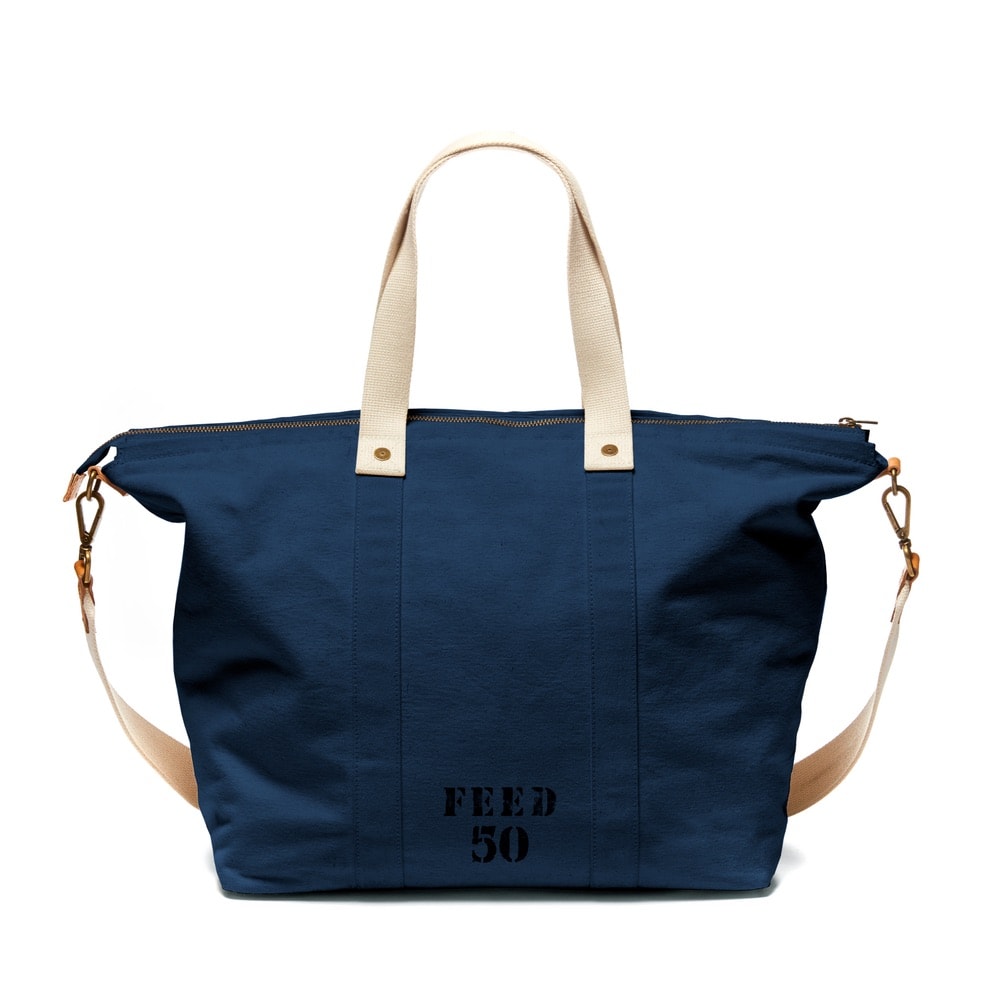 VIE: What is one lesson that travel has taught you?
LBL: Travel has taught me to be more empathetic to other perspectives and ways of life. It is easy to get caught up in the day-to-day routine of your own life and forget what others are feeling around the world. Travel inspired me to start FEED after being exposed to the realities of hunger and poverty that unfortunately one in eight people live with around the world.
VIE: You also recently released the Woman on a Mission collection, teaming up with four empowered women to create limited-edition FEED bags. What was the goal of this collaboration?
LBL: After the success of our original Woman on a Mission tote last year, we wanted to find a way to reach new audiences and expand our giveback this International Women's Day. We were so proud to partner with four inspiring women—Julia Turshen (chef), Cleo Wade (poet), Arianna Huffington (founder and author), and Ulla Johnson (designer)—who embody the "woman on a mission" phrase. We launched a collection with totes inspired by their personal design aesthetics. It was so special to have them on board to help us raise funds to give much-needed school meals to children around the world, as well as to support other women's causes they're passionate about.
VIE: FEED has branched out from bags to a range of accessories; are there any other products fans can look out for soon?
LBL: We always have a few things in the works, but nothing we can talk about just yet! For now, we are super excited about our first official travel collection launching, given that travel is core to the FEED ethos.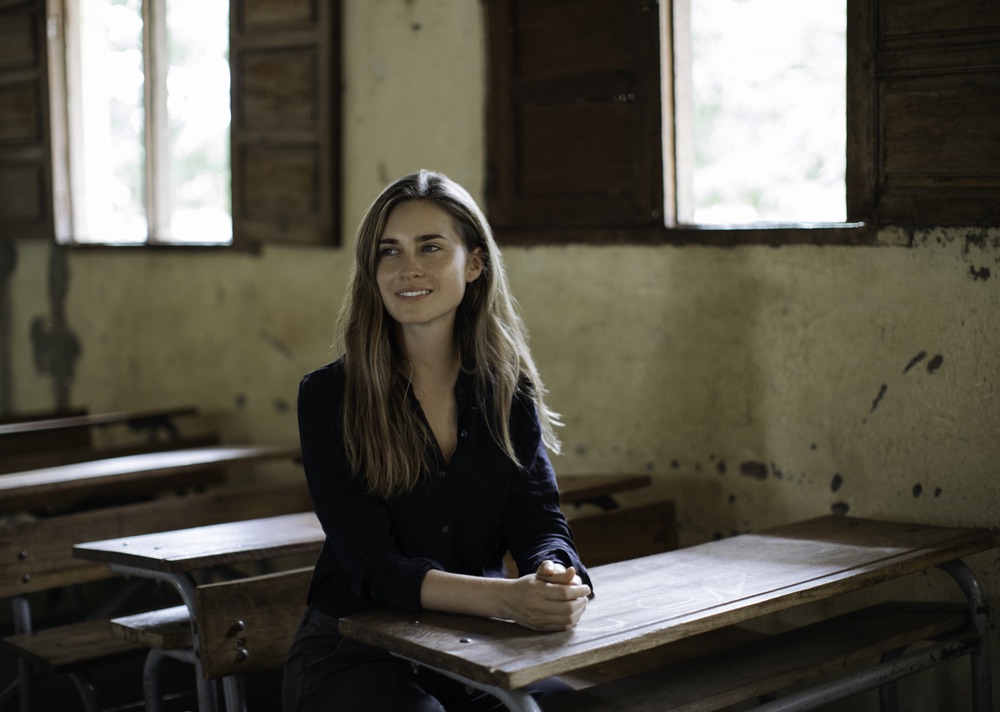 VIE: Which FEED bag is your favorite?
LBL: It is impossible to choose a favorite, but if I absolutely had to, I would probably choose the FEED 1 bag. It was the bag that started FEED and it's still one of our most popular styles to date.
VIE: Tell us a little about your FEED Supper program and how people can get involved. What is the program's mission?
LBL: FEED Supper allows us to focus on the fight against hunger happening right here in the US through Feeding America. It works with over two hundred food bank affiliates and sixty thousand local food pantries across the country, so we're able to reach the forty-two million Americans who are food insecure and often don't know where they'll get their next meal. Being able to provide a tangible way for people to give back within their local communities is an important part of FEED's mission, and the Supper program is something we're proud to offer. Anyone can visit our website (FEEDProjects.com) to create a FEED Supper site and host their own! From there, you just add good friends and good food, and you've created a chance for everyone to get involved in the fight against hunger.
VIE: Even if they can't buy a product from FEED, what is one thing people could do to help fight world hunger?
LBL: Fighting hunger can start locally by volunteering at a nearby soup kitchen or food pantry. Even spreading awareness by hosting a FEED Supper with friends or just talking to your community about the issue are helpful to the cause. Hunger is an issue that will take all our efforts to help combat.
— V —
---
To learn more or to shop bags and accessories, visit FEEDProjects.com.
ARTICLE CATEGORIES