Imagination and Magic at Home with Fancy Camps
When Micah and Danielle Heller founded the Northwest Florida glamping outfitter Fancy Camps, their three children inspired their creativity by piling blankets, pillows, and mattresses in the family's backyard. They would test different tents and beds, eventually curating the ultimate at-home retreat. Then they took the concept on the road. Today, with many consumers looking for alternatives to their traditional vacations this year thanks to the coronavirus pandemic, the glamping experience is becoming even more sought after.
The company's luxury camping accommodations and amenities are now in the caring and creative hands of Megan and Josh Langan. Partnering with Florida State Parks, the company offers year-round reservations for tricked-out camping experiences at Topsail Hill Preserve State Park in Santa Rosa Beach. They also expect to reopen campsites at nearby Grayton Beach State Park in the future. Guests are invited to book one of the permanent campsites or arrange for a Fancy Camps setup at other locations—even in their own backyard.
In the meantime, Megan has some pointers for those who wish to try their hand at creating a magical camping experience at home. Whether you're planning a family night with the kids, a romantic couple's evening, or an intimate gathering with friends, all you need is a creative spirit (and maybe s'mores). And if you'd like to go all out, Fancy Camps is there to help!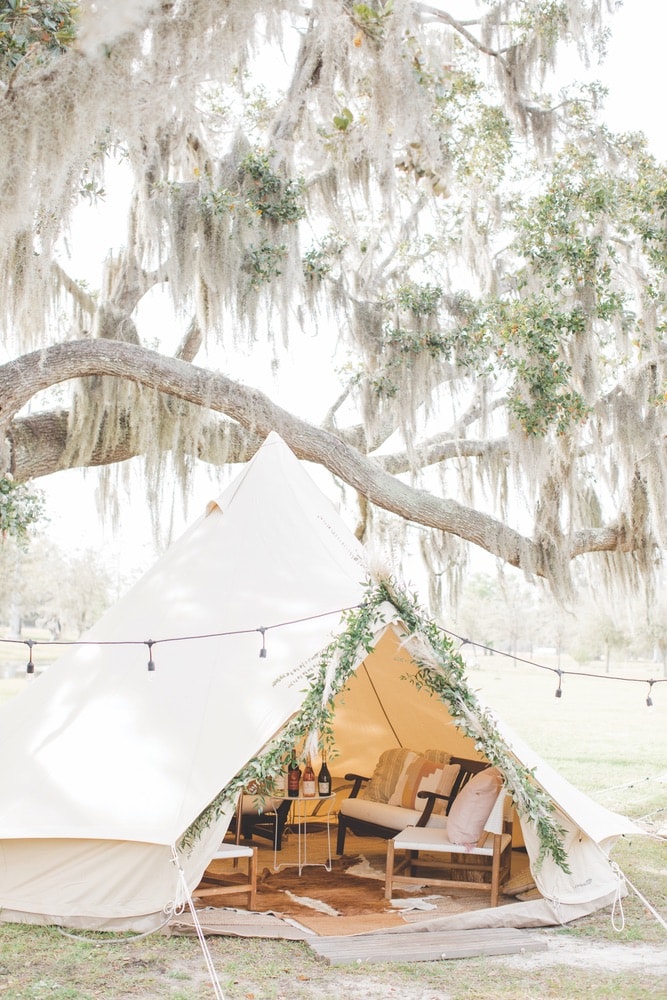 Tips for transforming your space into a glamping wonderland:
1. Get creative!
Look around in your house for pieces that would fit in your campsite—pillows, blankets, cushions, lamps, string lights, artwork, low seating, or tables. Move things around and layer textures and colors to make a bohemian dreamland.
2. Think like a kid.
Remember when a sheet and a broomstick could become an immaculate castle? Channel those seven-year-old creative vibes to make much from very little. It's all about embracing your imagination.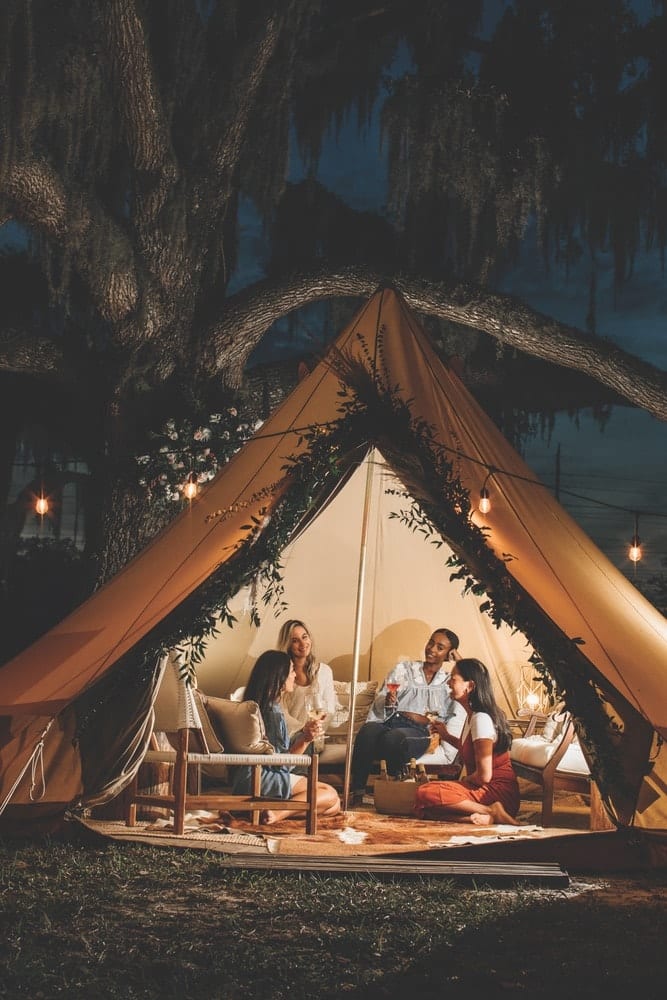 3. Look at your space with new eyes.
A backyard can be a guest room and a garage can be a bohemian cocktail lounge. Glamping accommodations can be set up almost anywhere, so look again to discover what the different areas in your home could become.
4. Create a new kind of space.
An extra guest room, an outdoor lounge, a kids' TV or homeschool room . . . If you feel your home lacks something in space or style, a luxury camping setup can meet your logistical needs while also adding an extra dose of something special.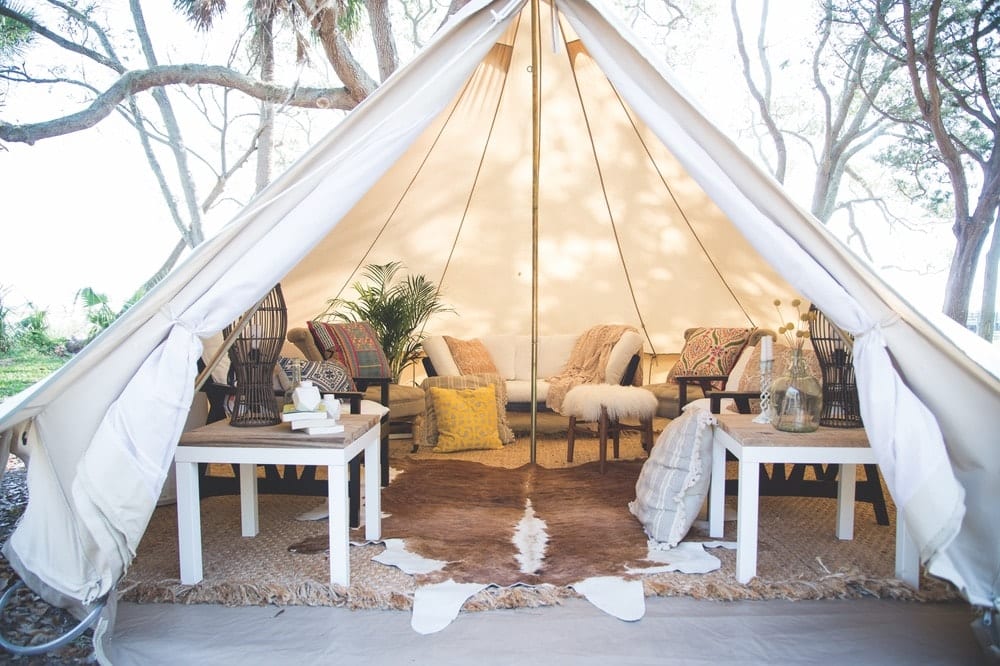 5. Call in the experts!
Having a magical glamping getaway in your backyard does not have to be stressful. Fancy Camps will do all of the hard work for you. They create the backdrop, and you show up to make the memories. From lodging to lounges and everything in between, let Fancy Camps help make your vision come to life.
Introducing Kith + Kin Coffee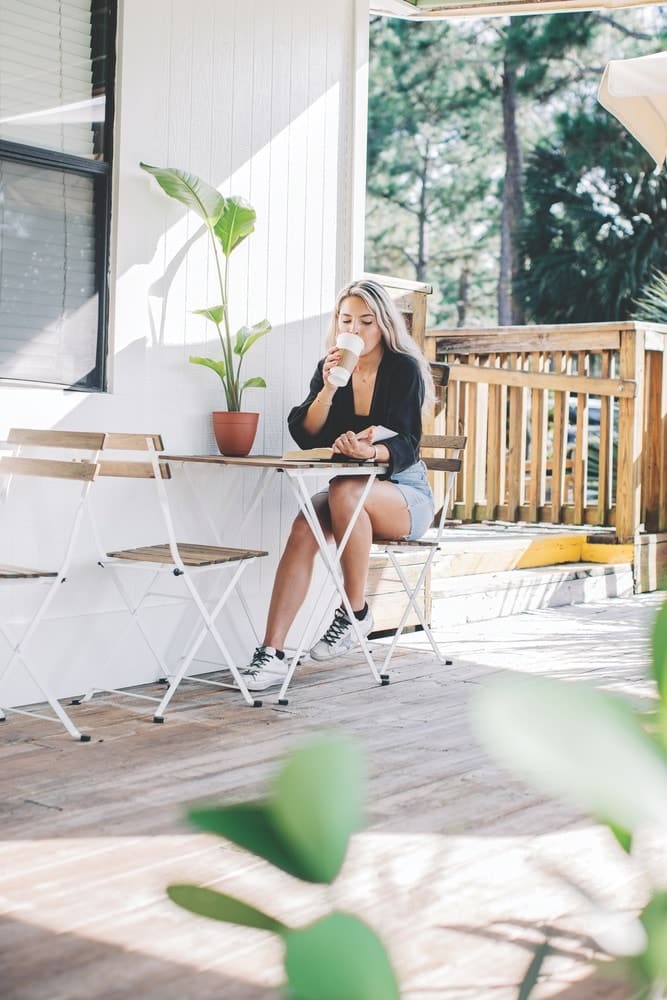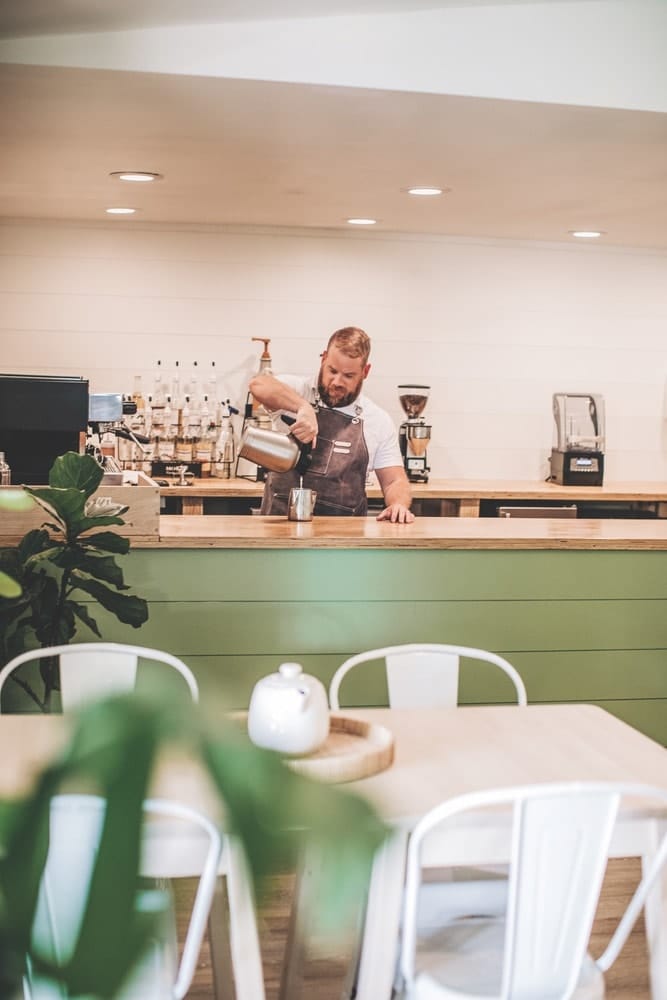 The latest expansion from Fancy Camps is Kith + Kin, a cozy gourmet coffee shop located on the Topsail Hill Preserve State Park grounds but open to the public. It's a perfect spot for campers, locals, and visitors to stop by for a locally sourced cup of coffee, gourmet sandwiches and pastries, tea, and smoothies. Eventually, live music, wine, and beer are expected to be added for a perfect evening escape close to home or camp.
"When we began to expand our operations at Topsail to include the camp store and recreational rentals on top of our preexisting glamping sites, we took the opportunity to be a little creative," Megan shares. "We thought a good cup of coffee would be a perfect addition to a camping trip. There is nothing like Kith + Kin in any other state park in Florida or on the west end of Scenic Highway 30-A, so it is a fun spot for locals to pop in and discover the hidden gem that exists in Topsail."
The café's name, derived from an old-fashioned saying used to describe one's close friends and family, expresses what the Fancy Camps brand is all about.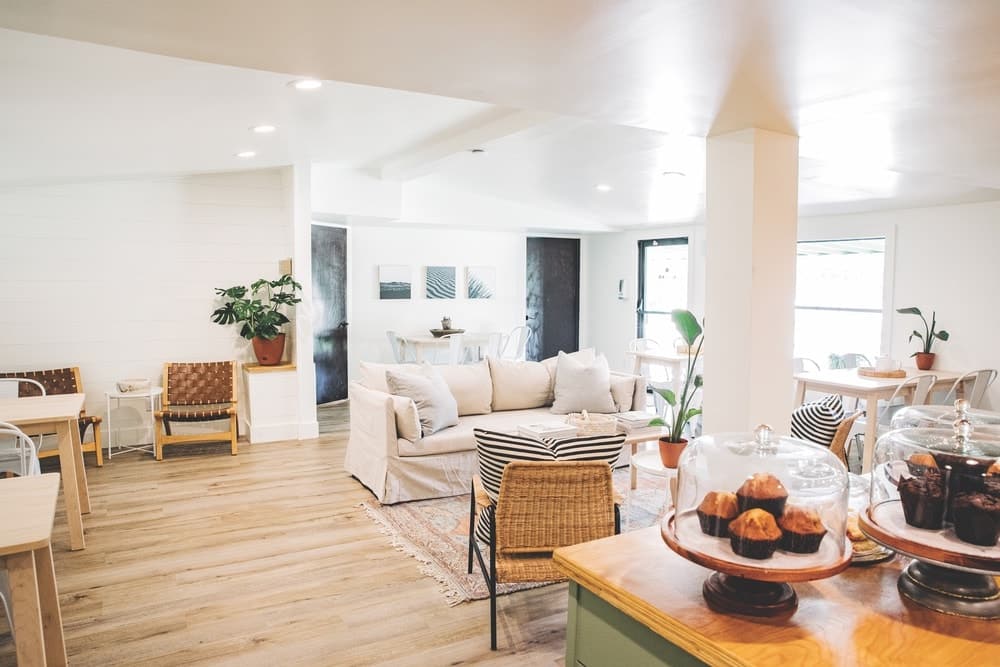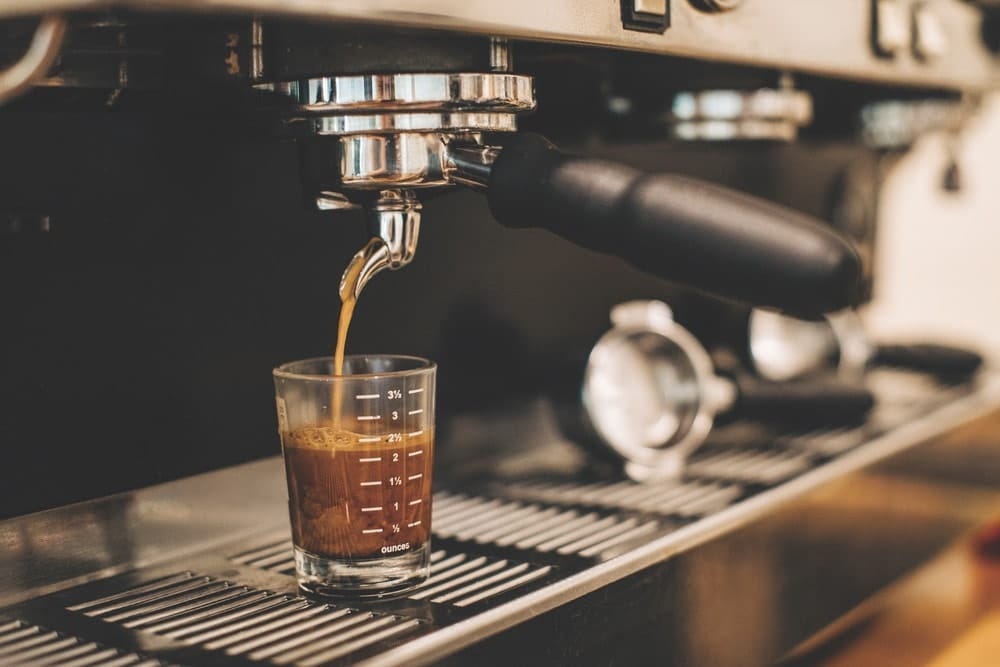 "Kith + Kin is about removing the guards that keep us from forging new friendships and strengthening family bonds," says café manager Joshua Wood, expounding on the space's bright, comfortable atmosphere. "We think the environment, down to the coffee experience, lends itself to community. Each component of the interior and exterior design was selected intentionally to bring people safely together during these trying times. We have witnessed conversations organically begin between our out-of-town guests and our local friends that eventually expose a common thread. We look forward to hosting events and live music and want to help you feel like friends and family while you're here."
"Fancy Camps was founded on a love for the outdoors, a passion for camping, and a heart for community," says Megan. "Coffee is just another avenue for bringing people together. We are excited to welcome everyone to this sweet new spot and to be able to support other local businesses and artists in this space, while at the same time giving the community and park visitors a place to gather and be inspired. Campers and locals have a new place to come and relax, surrounded by the beauty of 'Old Florida' at Topsail Hill Preserve. If you are looking for good vibes and a great cup of coffee, this is your place!"
— V —
---
Learn more or book your glamping experience when you visit FancyCamps.com, and stop by Kith + Kin Coffee at Topsail Hill Preserve State Park at 7525 West County Highway 30-A in Santa Rosa Beach, Florida.
ARTICLE CATEGORIES