Going to Extremes
By Steve Larese
Charcoal clouds darkened as I reached to take off my sunglasses, only to realize I wasn't wearing any. I was rappelling down a two-hundred-foot granite cliff in the Sandia Mountains east of Albuquerque, New Mexico, when an August afternoon storm boiled out of a blue sky. I was new to rock climbing, and a friend had taken me on my first rappel with a local climbing group. I inched my way down the rope when the dim scene flashed brilliant white and I felt the thunderclap in my bones. I let the rope slip out of my hand. A safety Prusik knot engaged and kept me from plummeting a hundred feet, but I was now welded onto the main rope. Another flash lit up the mountain as I regained my senses and choked back panic. No one atop the cliff or below could help me. I was a lightning rod dripping with metal climbing gear stuck in the air.
"What am I even doing here?" I berated myself. "I got out of a cozy bed at 5 a.m. on a Saturday and now I'm going to get fried. I don't belong here."
Fear turned into adrenaline. I grabbed the rope with my left hand, hauled myself up a few inches to create slack, and bunched the Prusik knot back together so that it could freely slide back onto the main rope. I was back in business and quickly finished my descent to the group of people that I had met only that morning.
This happened years ago, and I swore that day I was through with so-called adventure sports. But soon after, my new friends invited me to go climbing again, and I accepted without hesitation. The fear of rappelling and rock climbing—not to mention almost being struck by lightning—had turned into exhilaration. This is what I thought about all week as I sat in my office in front of a computer. Those strangers who could only shout encouragement when I was stuck and slap me on the back as we took shelter below the cliff face had become fast friends. We share a love for excitement, time spent outdoors, and hanging around the campfire after a day of pushing ourselves mentally and physically. It has created a culture that transcends petty societal squabbles and leads to new friendships wherever I go to explore. The laser focus it takes to eat my fear and safely make the next move clears any anxiety from my head. I'm no Alex Honnold, but I have found a culture that makes me feel like I do belong. I became one of the millions who embrace—and are embraced by—outdoor adventure culture.
Interest in so-called adventure culture is increasing, thanks largely to social media and the exploits of extreme outdoor athletes. The outdoor industry in the United States alone creates 7.6 million jobs and generates $887 billion in consumer spending, according to the Outdoor Industry Association (OutdoorIndustry.org). And a significant portion of those profits is donated to organizations that help maintain and protect wild spaces.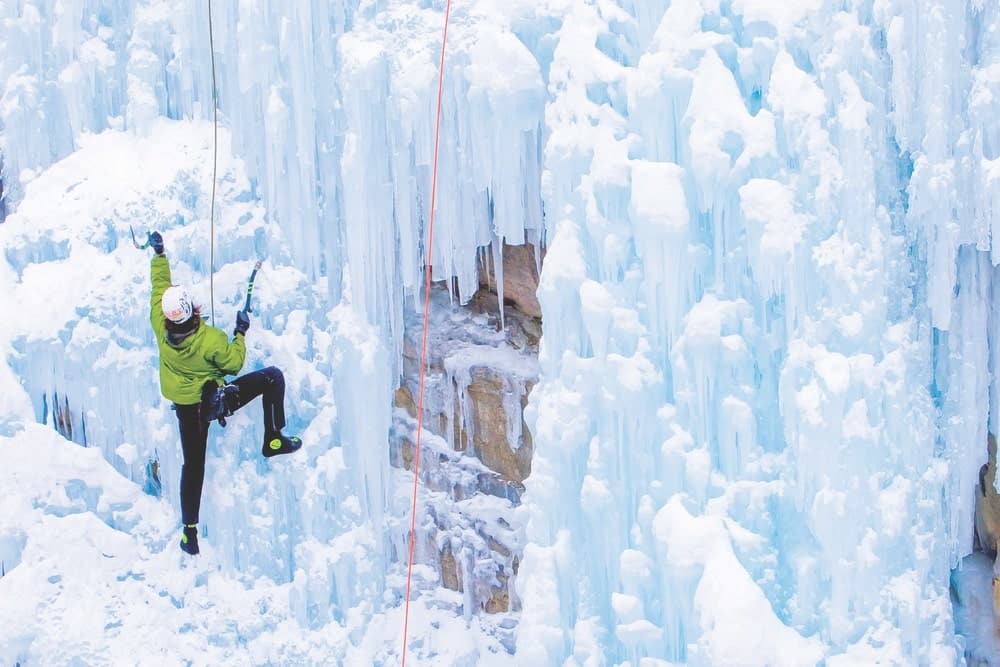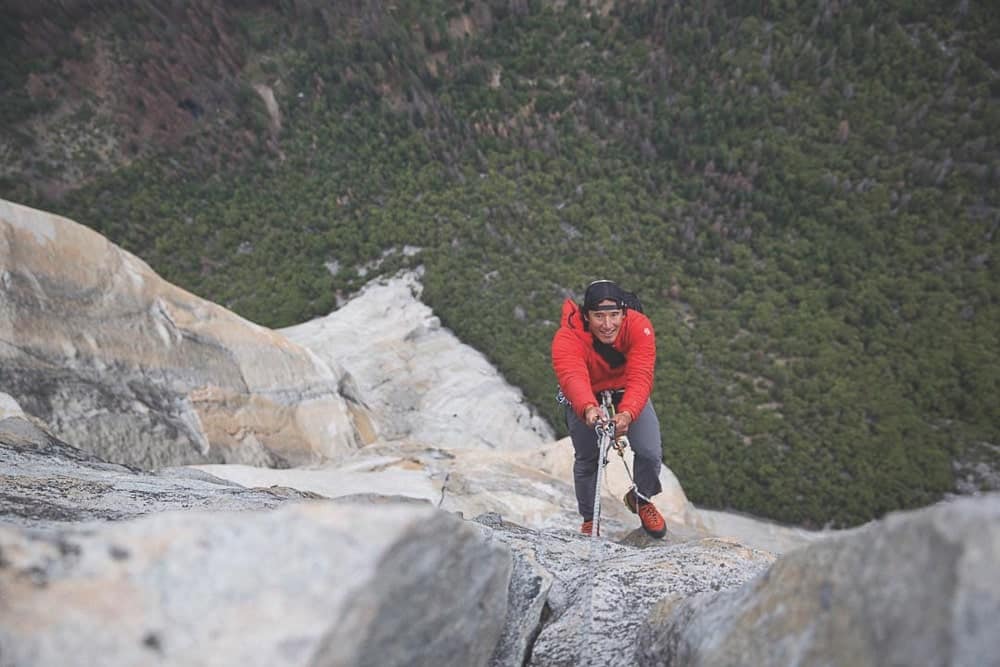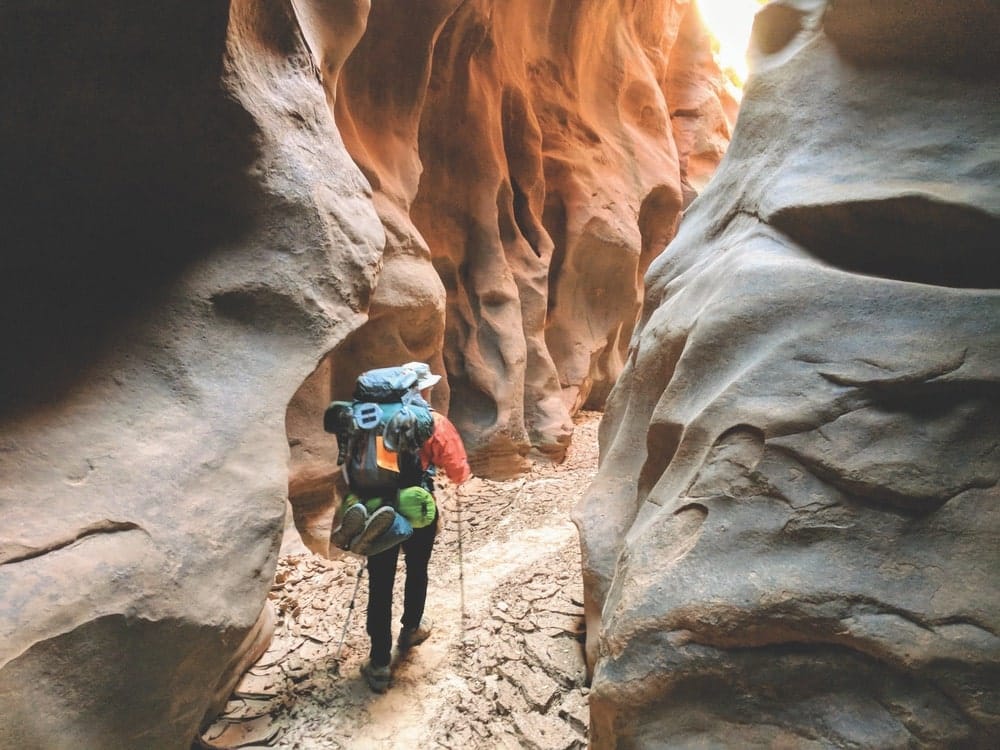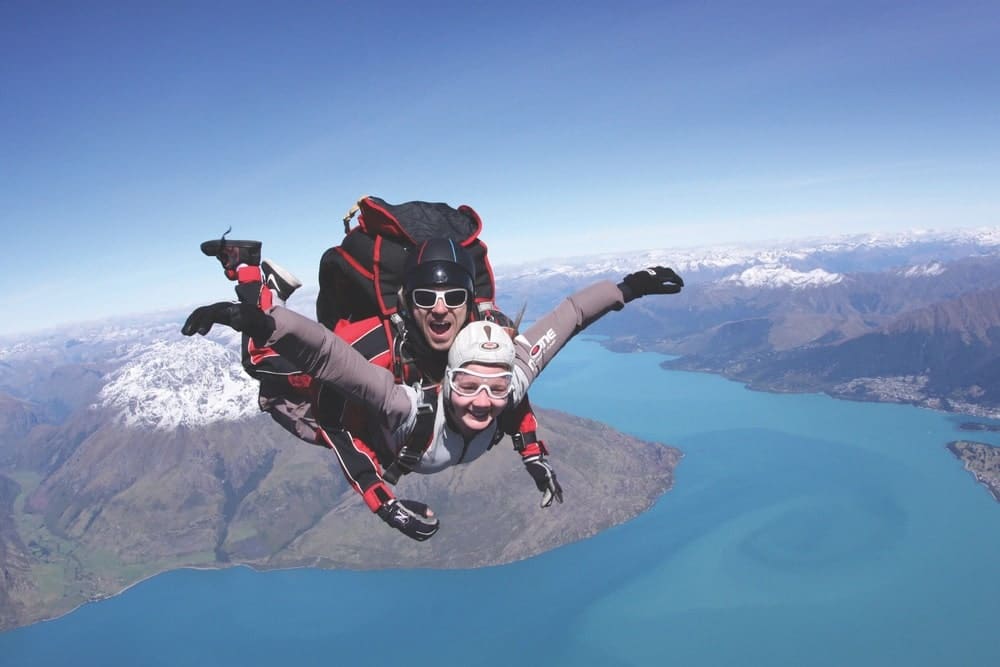 "I'd like to see outdoor culture grow more and get people off their devices and outside," Alex Honnold tells me at the annual Outdoor Retailer trade show held in Denver. It's a mix of business and celebration where outdoor brands big and small showcase their upcoming products. We're at the Black Diamond Equipment booth where he's scheduled to sign autographs, and a throng has already queued to meet their climbing idol. Honnold became a household name in 2017 when he free soloed El Capitan in Yosemite National Park, climbing 2,900 feet above the floor without any protection from falling. He won an Academy Award in 2018 for the Jimmy Chin and Elizabeth Chai Vasarhelyi documentary Free Solo about that climb. Honnold is credited with bringing attention to outdoor sports to a new generation often criticized for spending too much time indoors with technology. "It's important for people to go outdoors and care about wild spaces and try to protect them," he continues. "I think there are a lot of environmental issues going on, and the more time people spend outdoors, the more likely people care about protecting the outdoors."
Honnold tries to use his fame for good with his Honnold Foundation that promotes solar energy worldwide (HonnoldFoundation.org). But he stresses that you don't have to do extreme things outdoors to be a part of adventure culture. "It's whatever you enjoy, however you want to challenge yourself. Do it for yourself."
"I'd like to see outdoor culture grow more and get people off their devices and outside."
Jim Harris is an adventurer and photographer who taught mountaineering courses for Outward Bound and Alaska Mountain Guides and photographed for National Geographic. A snow-kite accident in Chile broke nine vertebrae and left him paralyzed from the chest down in 2014. Doctors thought he'd never walk again, but with the same grit and determination he used to summit mountains, Harris managed one day to wiggle a toe. After years of therapy, he can ski and bike in a limited capacity, and he's a member of the Adidas Terrex international athlete team and a Yeti Cycles ambassador. His pursuits nearly cost him his life, but adventure motivates him as much as it ever did—and so does being able to function in ways many people take for granted.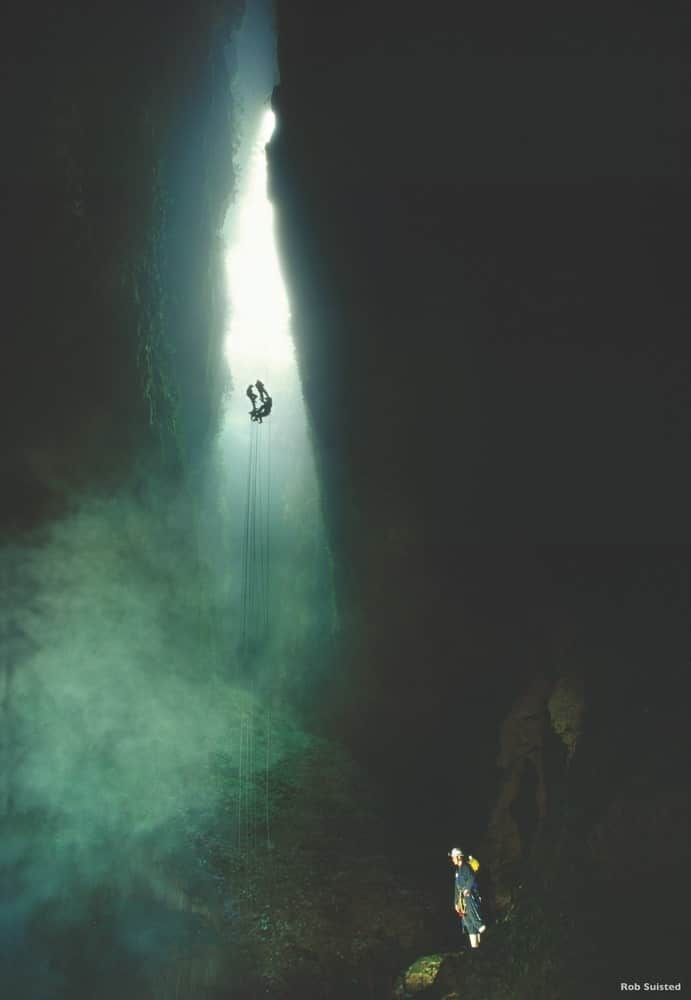 "As a culture, adventure lifestyle is portrayed as adrenaline-loving, jet-setting, and foot-loose, and that can feel like an impossible bar to clear," Harris says. "Like, if you're not traveling across the Asian steppe for the next two years while hunting for the next great paragliding launch, you aren't adventuring. But trying to keep up with athletes and influencers isn't where the joy comes from. The joy is from toeing the perimeter of your own comfort zone, experiencing new people, places, and sensations."
Harris says he believes the adventure-sports culture appeals to so many people because it welcomes both introverts and extroverts. He shares this ethos and his travels on his website (PerpetualWeekend.com).
"It doesn't need to be extreme. It can be a picnic. It can be a three-mile hike or a three-month hike."
"Adventure culture is maybe a bit of a paradox because the activities it encompasses are so individualistic," he says. "You don't need a team or a coach to ride a bike or take a trail run. And yet we really love when these activities are shared with others. We love to connect with people who are experiencing the same thing. We share our stories."
There is no strict definition of what constitutes an "extreme sport." Typically it's a nonscoring, independent athletic outdoor activity that could result in severe injury or death if not performed correctly. (Consider, though, that boxers have a one in 2,200 chance of dying in the ring, and the extreme sport of skydiving has the odds of one in 101,083, according to a joint study that included the Harvard Center for Risk Analysis. Every time you ride in a car, you have a one in 6,700 chance of dying, for reference.) Honnold's unprotected free soloing and Tyler Bradt's 189-foot waterfall drop in a kayak are considered either exhilarating feats of human achievement or suicidal stunts, depending on whom you ask.
Images of people slacklining across canyons or taking swan dives while attached to two-hundred-foot ropes fill Instagram feeds. YouTube is saturated with GoPro videos from longboarders reaching seventy miles per hour heading down twisting mountain roads. Mountain bikers free-fall off towering cliffs only to recover at the bottom slope. As it's so easy to post these exploits online, the drive to push the boundaries of safety (and common sense) is stronger than ever. According to an Orthopaedic Journal of Sports Medicine study, four million people annually are injured to some degree participating in extreme sports. Forty thousand of these suffer head and neck injuries, with skateboarding being the leading cause. The study's conclusion states: "The number of serious injuries suffered in extreme sports has increased as participation in the sports continues to grow. A greater awareness of the dangers associated with these sports offers an opportunity for sports medicine and orthopaedic physicians to advocate for safer equipment, improved on-site medical care, and further research regarding extreme sports injuries."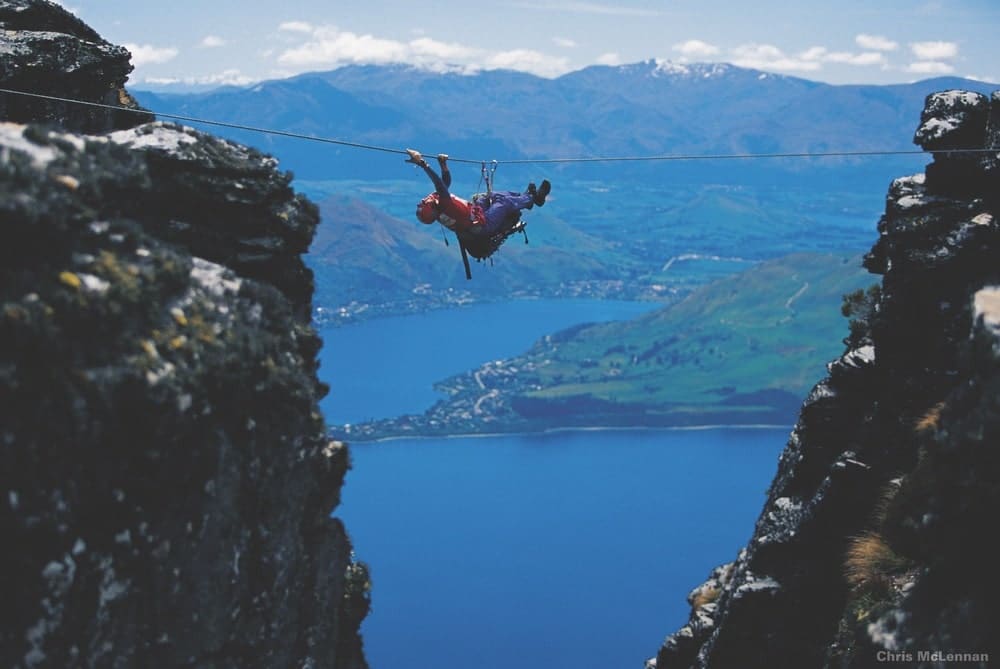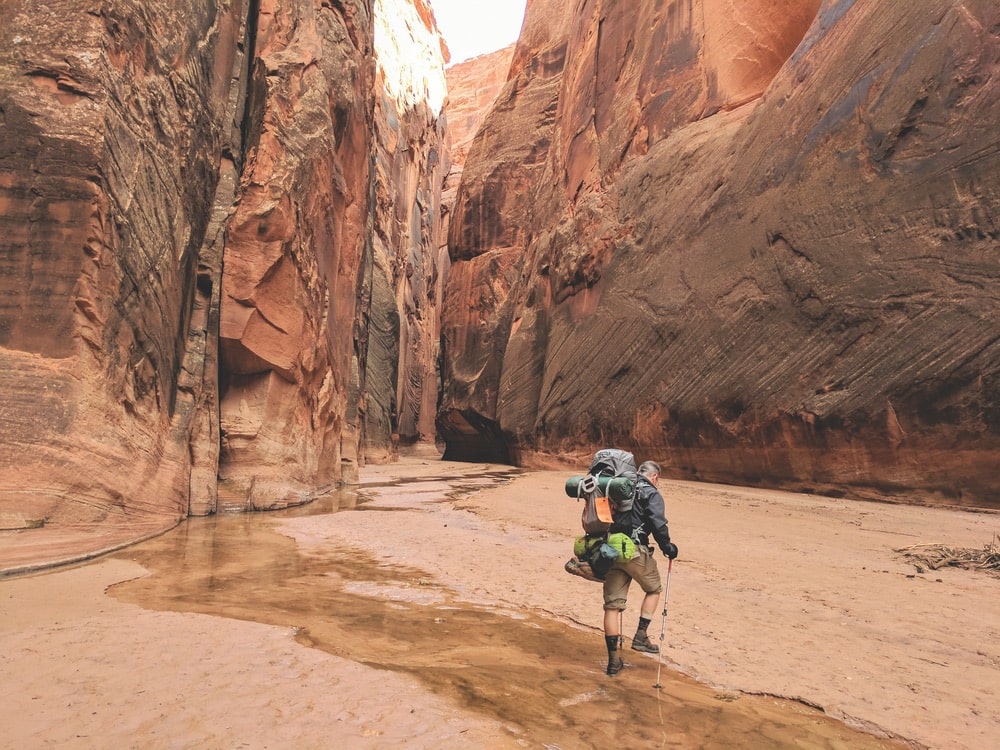 But it's those risks (and looking good doing it) that make extreme sports so increasingly popular. Statistics add to the rebel reputation and allure of the extreme sports culture, but you don't need to be a Red Bull or X Games athlete or risk your life every time you leave the house. Getting outside and exercising in fresh air arguably improves your health. And sharing those experiences with others is good for your mental health too.
For Sirena Rana Dufault, who promotes outdoor recreation at TrailsInspire.com, any outdoor activity can be a part of outdoor culture.
"I think it's just people making getting outside a priority, whatever that [activity] is," says Dufault, who hiked the entire eight-hundred-mile Arizona Trail and is writing a book for Wilderness Press (due out in the spring of 2020). "It doesn't need to be extreme. It can be a picnic. It can be a three-mile hike or a three-month hike."
Dufault credits such social media sites as Unlikely Hikers (JennyBruso.com/UnlikelyHikers) for bringing more attention to diversity in the outdoors.
"There is no outdoor body type," she says. "You don't have to look a certain way or weigh a certain amount to enjoy the outdoors. As long as you're willing to learn and are out there trying, you're an adventurer. You share a culture and are part of the outdoor community."
— V —
---
Award-winning travel journalist Steve Larese loves the outdoor culture of his home base in New Mexico, and he can be found backpacking and climbing throughout the Southwest. He has recently joined the Albuquerque Mountain Rescue Council technical search and rescue team to help others in the outdoors. Follow him on Instagram @SteveLarese.
ARTICLE CATEGORIES