The New Stream of Consciousness
"The best-laid plans of mice and men often go awry."
Truer words were never spoken than these by Scottish poet and lyricist Robert Burns in his poem "To a Mouse," from which John Steinbeck would later name his well-known classic novel Of Mice and Men. The pandemic's start-and-stop effect, now approaching two years, has been life-altering for us all. This analogy steamrolled into my consciousness after a trip to Ireland with my sisters was canceled a few weeks ago. I am not sure why I was so surprised, but the eternal optimist in me could not fathom that COVID restrictions would return so soon or with such a vengeance, or that this trip we planned many months ago would not happen.
Like many, I've experienced challenges and some great boons of success and newfound happiness from living a "smaller" life, which to me means not traveling every few months or so. But I was ready to jump back into my former life and thought the trip to Ireland would ignite that, now that we thought the virus was under control with vaccinations. It's wearisome and deeply disappointing to make plans only to alter them due to unforeseen circumstances, and COVID has made an art form of this. But when I think about it, that's how life has always been. Our plans do not always work out as we intend—actually, they never really have. So, it's all about perspective and rolling with the punches, which is a favorite saying of mine.
Being able to see people, travel, go to concerts, or gather without worrying if I am being safe is a sorely missed luxury from before the pandemic. A weird stream of consciousness envelopes my thoughts surrounding what, before now, were somewhat mundane pastimes.
Then, as always, I thank the dear Lord and say, "I am so blessed." I am healthy. I live in a beautiful place. I am not hungry, lonely, or destitute. That mantra of gratitude then leads me to want to help people in need, which is why I end up being thankful and not upset about the disturbance that this horrible pandemic has caused me. So many people have become sick or succumbed to this nasty virus. I think of the global problems we're facing, especially now with the crisis in Afghanistan and the countless refugees set adrift, and I become ashamed that I began my personal pity party at all.
This is a classic example of my stream of consciousness lately. It leaves me feeling empathy and sympathy, with a desire to help however I can. VIE has always been a vehicle for spreading good.
The world needs a new sound of joy and happiness, which is why the Music and Entertainment Issue is here right on time to help us celebrate life and enjoy the goodness around us. In June, our handsome cover star, Brian Kelley of Florida Georgia Line, released his first solo album, Sunshine State of Mind. As America's number one "Beach Cowboy," he's bringing us more than music—he brings us sunshine. This album has had over 24 million streams in the two months since its debut. It's a beautiful tribute to a way of life found by the beach, with a lot of soul and an upbeat sound that makes you feel like all is right with the world. Make sure you read the article "Made by the Water: Beach Cowboy Brian Kelley on Florida, Music, and Loving Life" by Jordan Staggs, and listen to or watch my interview with him on our VIE Speaks: Stories with Heart & Soul podcast on Episode 13: "Sunshine State of Mind."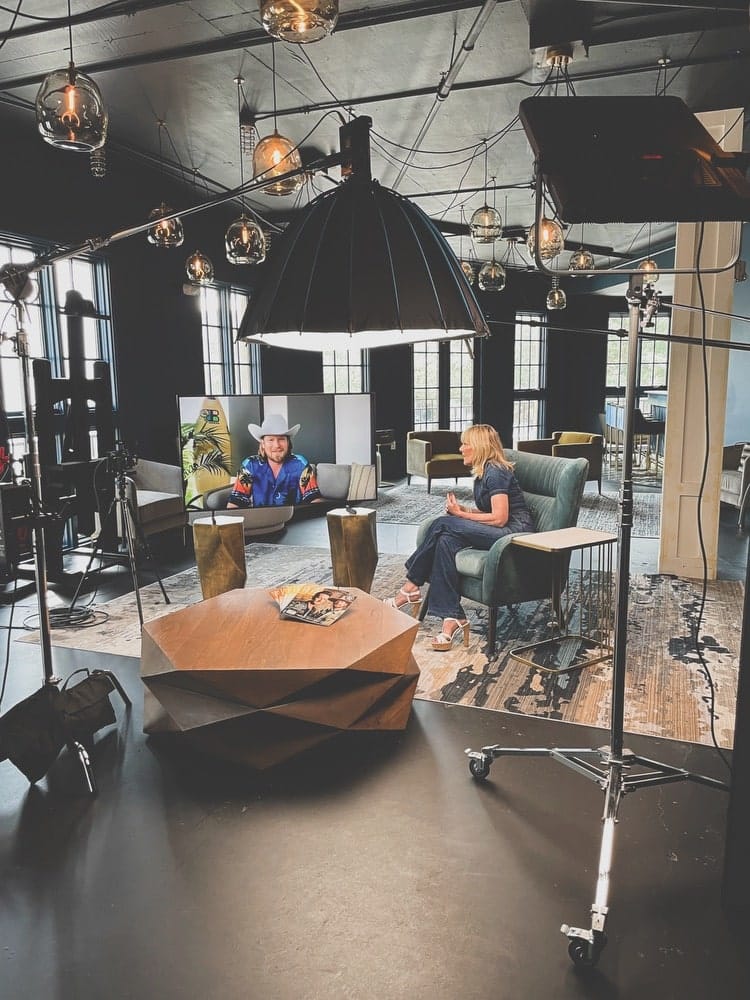 You can also dive into Billie Eilish's story in the megastar's new eponymous autobiography. This musician is doing fresh new things and breaking boundaries along the way. Read all about it in "Being Billie Eilish."
To the 2022 30A Songwriters Festival here in our beautiful Northwest Florida hometown, we welcome your return in January with a jam-packed lineup of songwriting greats, including headliners Emmylou Harris, Mavis Staples, Rickie Lee Jones, and many more.
A new sound is in the air, so let's all celebrate the goodness life has to offer and live abundantly well by loving and helping each other along the way.
—To Life and Love!

—Lisa Marie Burwell
CEO/Editor-in-Chief
ARTICLE CATEGORIES