Dressing Tables for the Holidays
By Sallie W. Boyles | Photography by Michael Granberry
In the heart of historic Pensacola, a gathering of specialty stores—coined the Ninth Avenue Design District—attracts an array of serious shoppers and casual browsers. Quite unlike going to a mall or strip center that features the same genre of retailers found in any city, making your way through the Ninth District more closely resembles antiquing or boutique treasure hunting.
Each store—uniquely charming and filled with surprises—is worth a good look around. To take full advantage of the area, plan to spend a few hours. You'll probably want to hop in your car as you journey from one store to the next; otherwise, be prepared for a healthy bit of walking.
To help you plan ahead, we at VIE are pleased to share what we learned on our excursion to Ninth Avenue.
Considered the anchor for this hip retail district, Duh assembled the festive tables featured in this article's pictorial. Photographed at coproprietor Quinn Stinson's Pensacola home, the vignettes offer a preview of the feast of ideas in this store.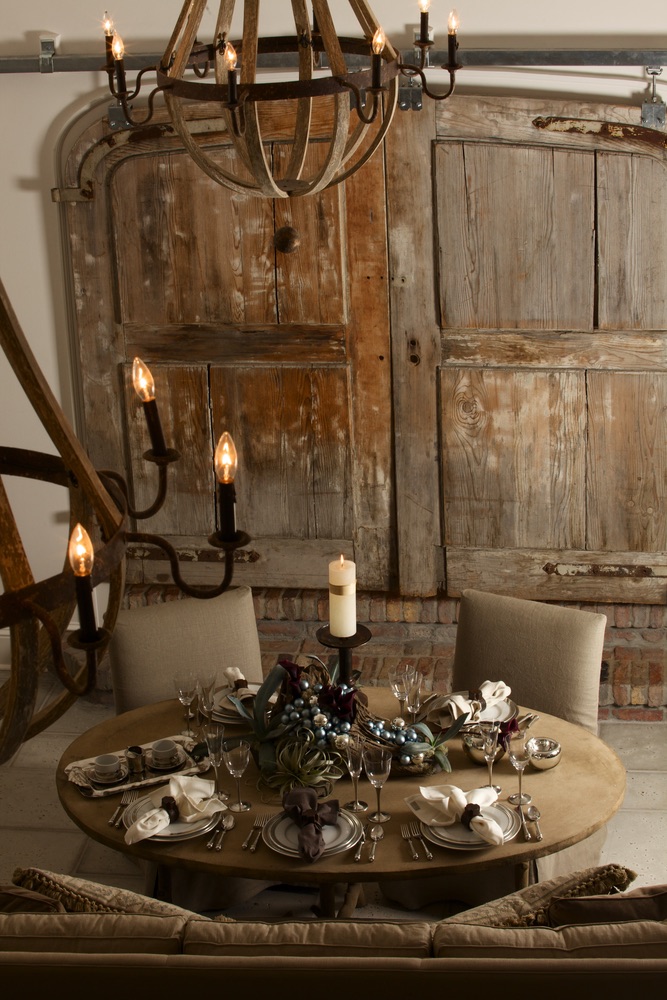 As the name implies, "Why didn't I think of that?" is often their clientele's reaction upon seeing what Duh's creative team has designed with furniture, artwork, and accessories—both in the store and in individuals' homes. Owned by Jim Rigsbee and Quinn Stinson, Duh selects home interiors and garden furnishings from across the United States and around the world to sell and inspire. While it might be impossible to characterize any particular look as a certain style, something about each look—an unlikely mix of objects and textures that peacefully get along—reflects the essence of Duh.
"Over and over, people come into our store and say, 'I just want to move in here,'" says Stinson, who is in charge of buying. "Our lives are hectic, so it's important to create spaces that are beautiful and calming." More often than not, a neutral color palate—beige, taupe, cream, and grey, with naturally inspired textures of wood, iron, stone, and linen—set the tone.
Behind the scenes, a passion for design and a continuous search to spot treasures and trends produce seemingly effortless collections and concepts that sell. Stinson, in fact, attends about fifteen trade shows per year and relies on key wholesalers to source unique, often trendsetting, merchandise. "Fortunately, Jim is here to run the business so that I can travel," says Stinson, who is not a stranger to Paris, Belgium, Indonesia, China or Singapore.
In addition to attending markets in major cities, Stinson performs plenty of extra legwork. "I'll take a side trip to a factory and visit dozens of local stores. I'm looking for new and antiques, vintage and artifacts, color waves and trends," he says. Therefore, he might return home with a primitive piece from an outer province in China, a contemporary chair from Belgium, or a repurposed American artifact from the Midwest. "Our customers not only want style and comfort, but they also want to know the story behind the items they collect."
Likewise, members of Duh's staff—as eclectic as Duh's merchandise—have their personal stories with hometown expressions and second languages that enable them to connect easily with customers from everywhere. "We genuinely care about serving our clients," says Stinson, "and that's the true essence of Duh."
Down the street, Urban Objects adds yet another invaluable dimension to highlighting interiors. While working for architects, Sarah Gillette found that clients wanted unique lighting options that were not readily available. Seizing the opportunity, she obtained a business license and began sourcing and selling exclusive designs for home and work.
"Typically, you'd have to go to a big city like Atlanta to find the lighting options I bring to Pensacola," says Gillette. Along with offering brands such as Artemide, Leucos, FontanaArte and Uncommon Radiance, she also commissions local artists to create custom lighting. "I am personally drawn to a contemporary aesthetic," Gillette adds, "but I carry a mixture of styles, including traditional, to appeal to different tastes."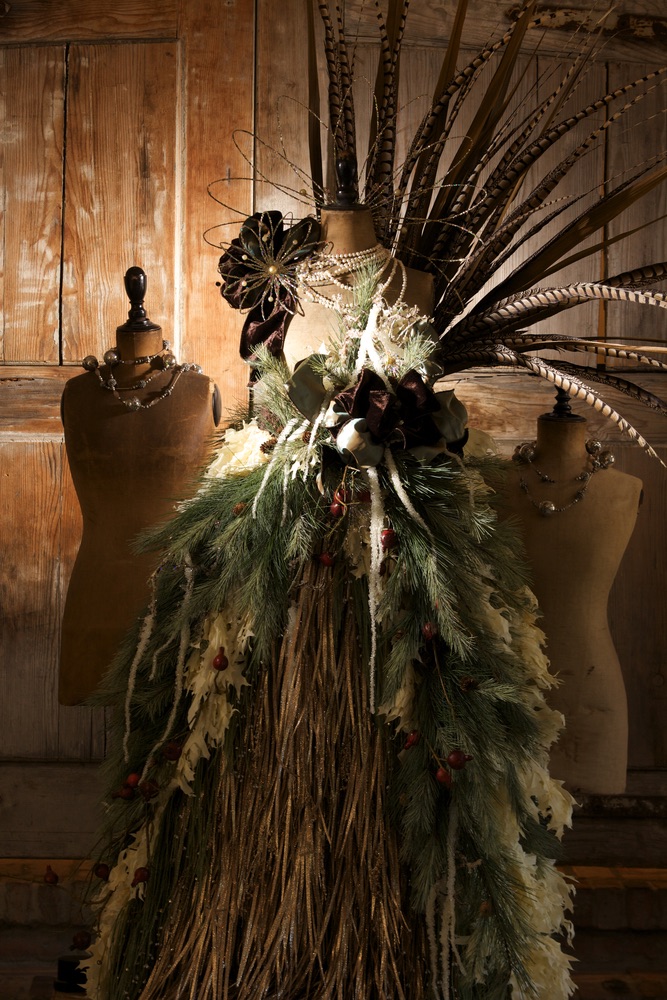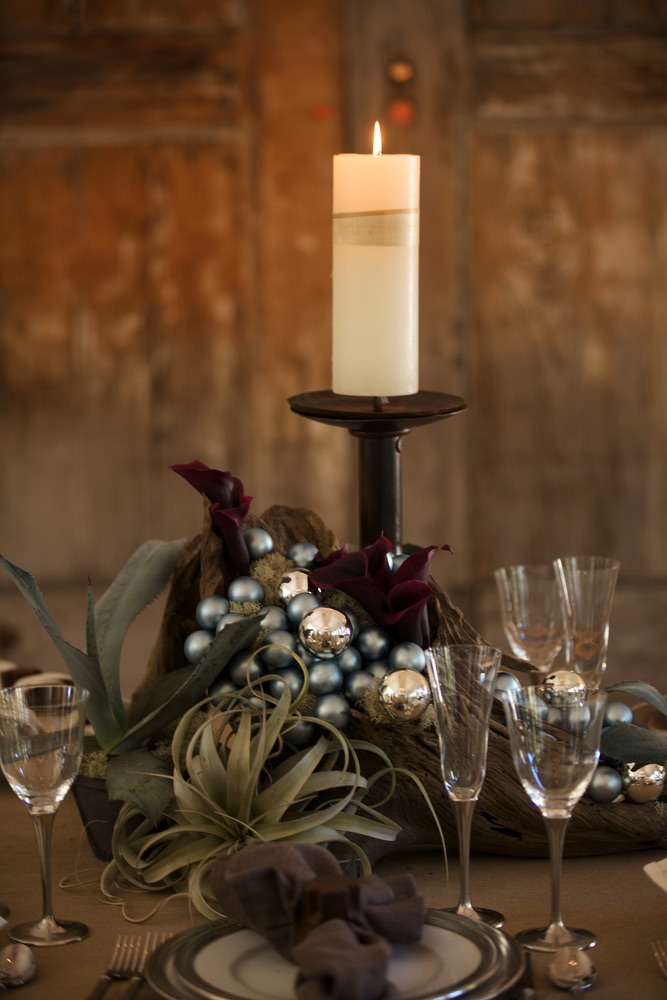 Gillette will consult with clients either on-site or in the store using their photographs, helping them choose optimal design and function. "Let's say you're looking for a decorative pendant for your kitchen island," says Gillette. "I'll help you find the shape and style that you love and then confirm that it will emit the appropriate amount of light for your space. You'll also leave here with just the right accessories for proper installation.
"Unfortunately," she continues, "people try to save money by ordering online and then call us to solve problems." She explains that Web sources often neglect to sell the parts that correctly adapt a fixture to a particular ceiling's slope and height. "Consumers are also disappointed to find that they don't love the lighting in a space the way they loved it in a picture."
Lighting decisions can be complicated. A dimensional glass mural project for a private home created by a Perdido Key artist is a current focus of Urban Objects. "To showcase the piece, which will hang over a fireplace, we're using art lights in addition to black lights that reflect glow-in-the-dark colors," she explains. "While this job comes with a unique set of considerations, we view every project like a work of art."
Lighting is not the only artwork available at Urban Objects. World-renowned Kartell and Blu Dot furniture can be found alongside eco-friendly furniture made of reclaimed rare woods by Savannah craftsmen. Accessories, like Chilewich rugs and place mats, and Fair Trade gift items round out Gillette's ever-changing selection of merchandise.
Whether seeking seasonal or more permanent variations to your surroundings, you'll find a world of textile options from Classy Interior Fabrics. For twelve years, Elizabeth Guisasola managed Classy Cover-Ups, previously located on West Airport Boulevard, before she and husband Lloyd bought the store in 2006 from her employers. Changing the name to Classy Interior Fabrics didn't disrupt the flow of business, but moving to Ninth Avenue two years ago required that they essentially start over. "We had to reestablish ourselves," Guisasola says. "People thought we had closed."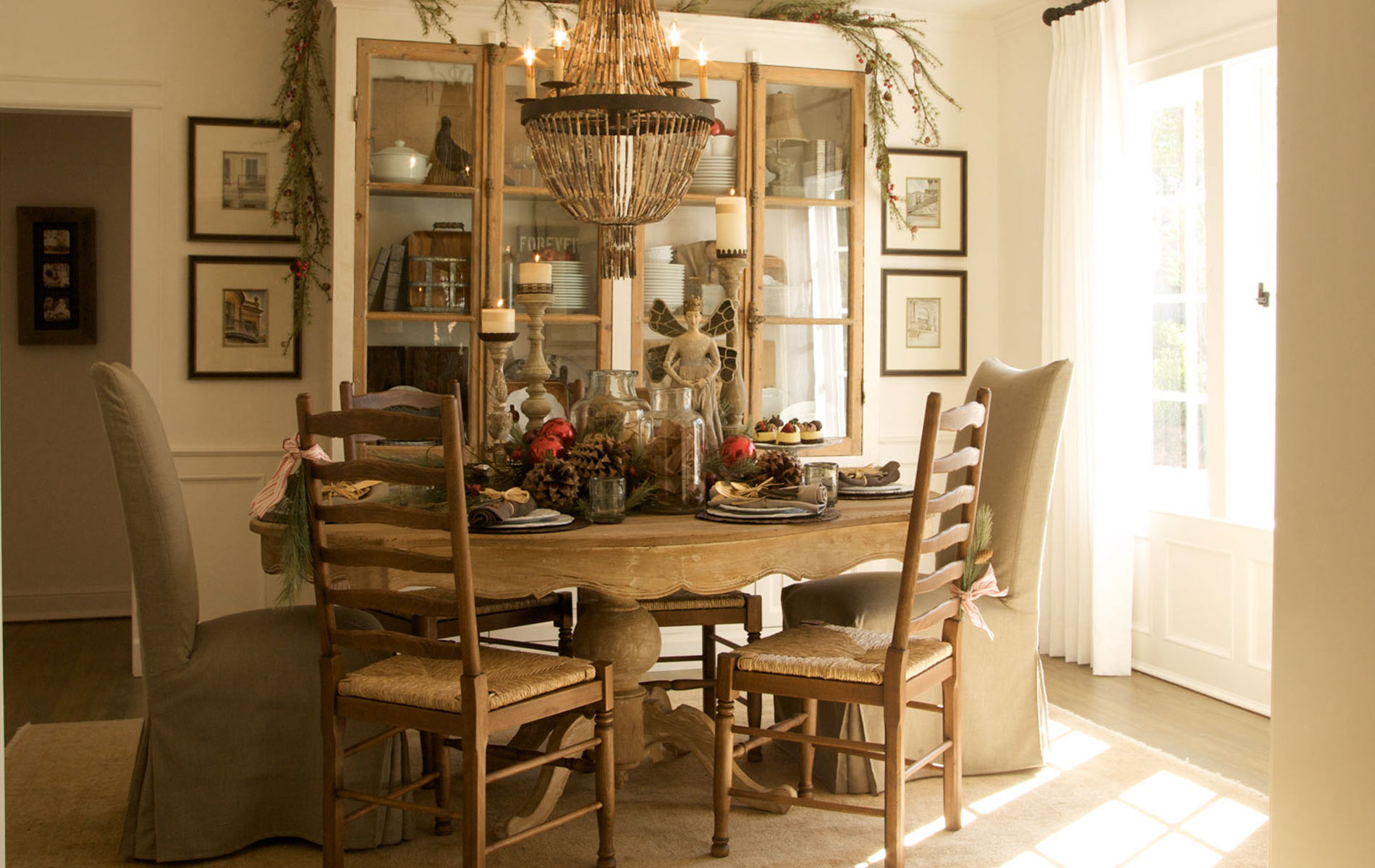 Nevertheless, Classy Interior Fabrics attracted a following of its own by representing more than a hundred manufacturers, including Thibaut, Robert Allen, Duralee, Catania Silks, Kravet and Sunbrella. "In addition to our large selection of fabrics on bolts, we have hundreds of sample books in the store for custom orders." The shop also sells accessory items, including decorative trim and cable, drapery hardware, pillow inserts, polyfill and down.
Operating their own workroom, Classic Interior Fabrics also makes custom pieces such as draperies, upholstery, slipcovers, bedding, fabric headboards, boat cushions and other watercraft treatments. They offer ready-made silk and linen drapery panels for customers who like what they see and don't want to wait.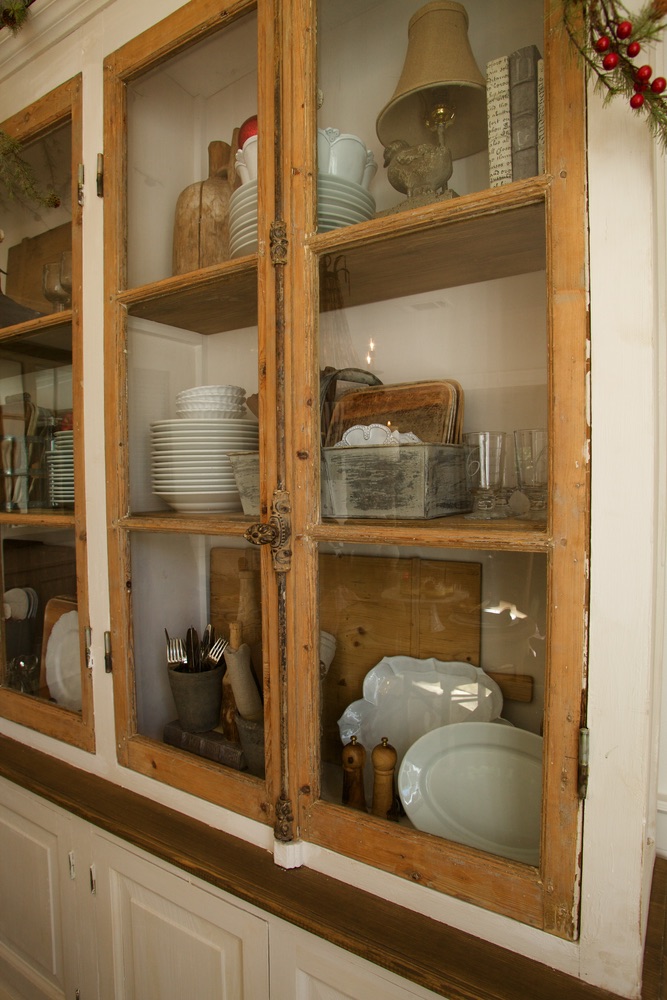 Drawing clientele from across the Panhandle and Alabama, the endless options at Classic Interior Fabrics can please any personal preference for design or function. However, Guisasola recognizes strong trends towards neutrals and lighter weights. "Some people will add a pop of color with a throw or pillow accent," she says. "We also have many who say they just can't do this neutral thing." Personally, Guisasola loves blues and greens. She also loves linen and is selling a large quantity of washed linen, both in solids and prints.
Slipcovers are another popular choice because they can create an affordable yet significant seasonal or style change in a room. "People also like the washable feature."
With so many options, Guisasola invites all shoppers to take advantage of on-site and in-store consultations. "We work with consumers, decorators and interior designers," she says, adding that they have served numerous designer showcases and places of interest such as nearby historic Lee House.
Apart from fabulous fabrics, Guisasola emphasizes that customer service is the mainstay of her business. "We take great pride in having awesome salespeople who are ready to help."
For assistance in choosing memorable invitations and gifts, a visit to Sassafras Stationery and Gifts is a must. Saranne and Margherita Soule, sisters and partners in business, changed the name to Sassafras when they purchased Ginger Bender Stationery, Etc. from a friend who had owned it for fifteen years. Growing up with friends and family in Pensacola, the Soule sisters always took time to write letters and send thank-yous on special stationery, and now they take great pleasure in perpetuating the art of sending beautifully crafted paper notes and invites.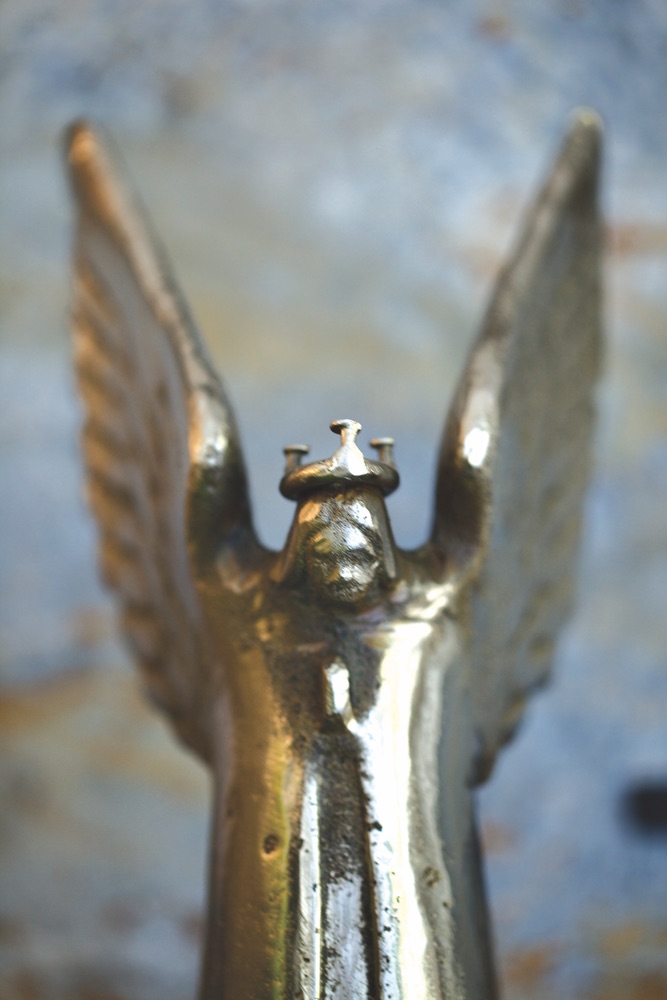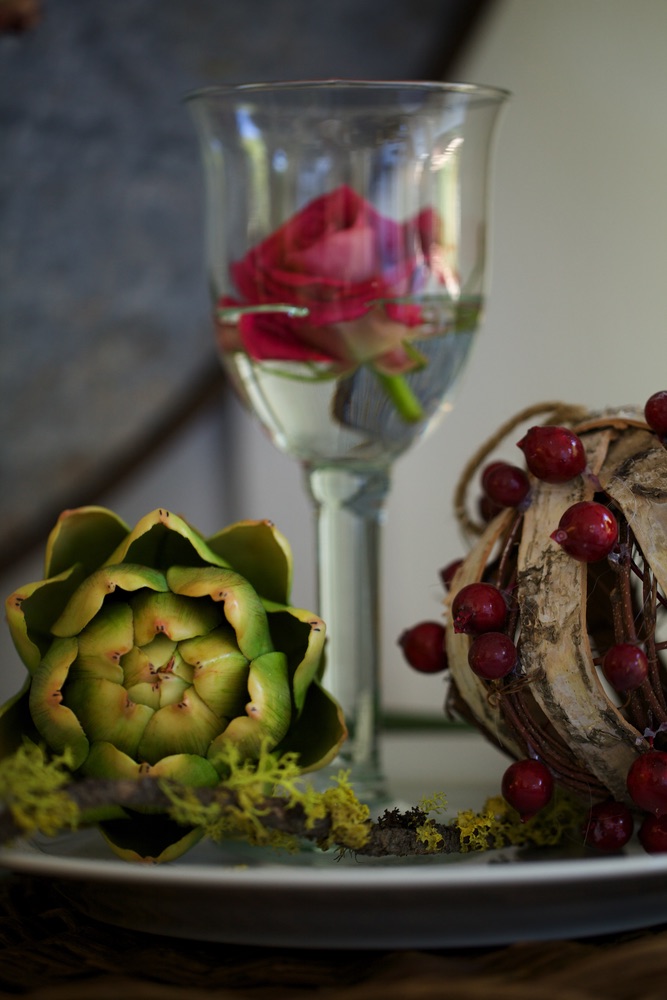 "Whether a customer is planning a dream wedding, a kid's birthday celebration, or the next dinner party, our connections to more than 250 vendors deliver options to suit any occasion, style or budget," says Saranne. "As a stationery boutique, we are in business to provide the one-on-one services that make great choices possible."
Considering their options, customers heavily rely on Saranne's knowledge of different processes—including letterpress, engraving and digital. As an example, she references a bride from a deep-rooted Pensacola family who came to Sassafras with the idea of ordering traditional, hand-engraved, 100 percent cotton invitations. "With her large guest list, the price of that invitation was too high," Saranne says, "so we achieved the desired effect with thermography rather than engraving. We added a lovely ribbon, and the bride was thrilled. She received many compliments on her invitation."
In addition to stationery, Sassafras offers a broad selection of engraved gifts, available in house and by special order. "Depending on your time frame, we can source just about anything," says Saranne. "It just might take a little thought and planning."
The lead time for catalogue merchandise typically ranges between two days and two weeks, but in-house monogram orders can be fulfilled in just twenty-four hours. Among Saranne's favorite suggestions are etched barware items for bridal and bridal party gifts. Trays, baby keepsakes and jewelry in pewter—considerably less expensive than silver and easier to maintain—are also popular. "For a hard-to-please teen girl, you can't go wrong with a personalized necklace," she adds, stating that her customers love to call for shopping advice rather than waste time and money on a gift that will be forgotten.
By focusing on their strengths of customization and service, the Soule sisters look forward to facilitating fond memories for all occasions for years to come.
To ensure that you enjoy every occasion to its fullest, Pandora de Balthazar encourages restorative sleep. Owner Balthazar used to burn the candle at both ends as a financial planner, but she suffered a neck injury in an auto accident that altered her life forever. With progressive spinal damage that produced pain and partial paralysis, she went on holiday in Hungary for hydrotherapy treatments that promised relief. "Though I felt better, my physical therapist insisted that I needed surgery," said Balthazar. She had the surgery in Hungary and then spent six months in a healing bed with custom-made pillows to support her skeleton.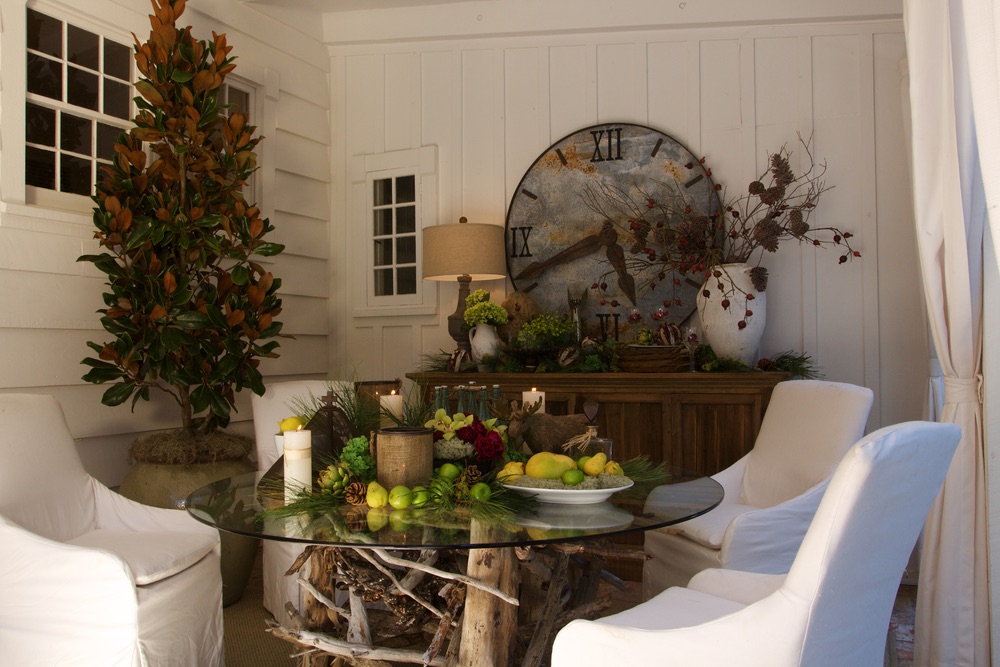 Physically transformed, Balthazar returned to Pensacola with European bedding that restored her body to health. When Hurricane Opal uprooted her office and home in 1995, she redirected her purpose in life.
Launching her signature business on the philosophy that a good night's sleep is a necessity and not a luxury, Pandora de Balthazar now operates as a manufacturer, distributor and retailer of a European sleep system that facilitates a soothing, comfortable environment for deep slumber. Beds include the frame, headboard, mattress, bed skirt, 3,000-thread-count sheets (double-sheeted), four pillows, neck rolls, and a comforter. Sumptuous yet practical, the all-natural, handmade bedding can be steam cleaned to kill germs and allergens. Assembling the bed and bedding from an array of custom design choices, Balthazar will send her team to install the entire system in the client's home. "We'll even make up your bed," she adds.
"It's my passion to help others understand the necessity for a bedroom environment that encourages romance, rest and restoration," says Balthazar. "A full eight hours of REM [rapid eye movement] sleep are required for mental and physical rejuvenation."
She further emphasizes that a bedroom should be designed from the viewpoint of the individual(s) in bed. "Rather than creating an impressive view from the doorway, focus on what will comfort you as you fall asleep and wake up," explains Balthazar, who serves as a consultant to architects, interior designers and consumers.
In addition to bedding, Balthazar sells her own brand of handmade lavender body creams and face creams. She also carries cotton nightgowns, fine silver, Belgian lace, collectible porcelain and antiques, and she sources specially requested items to give her clients the bedrooms of their dreams.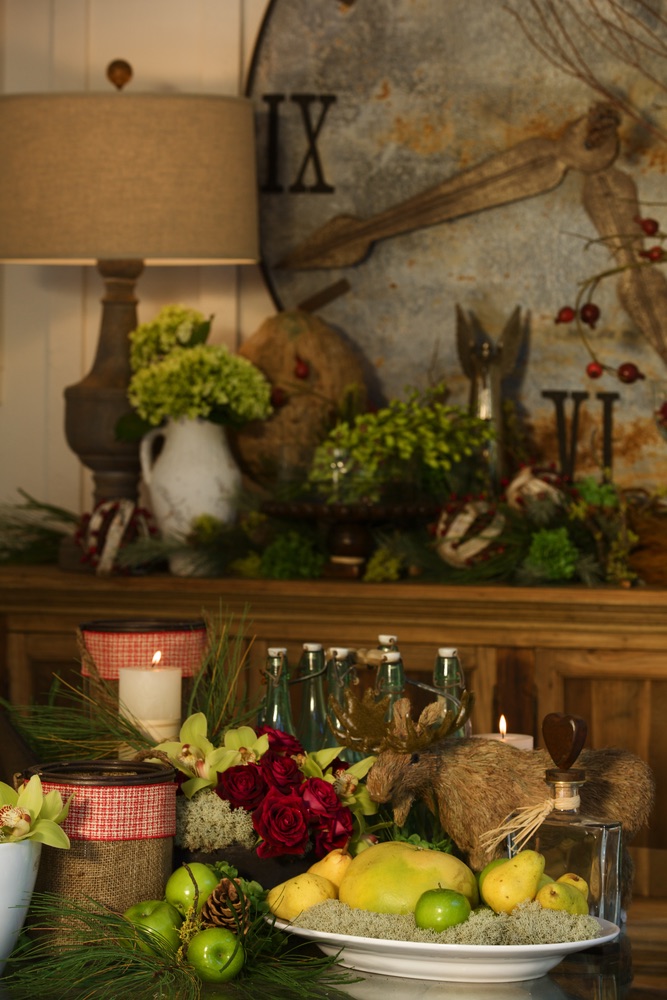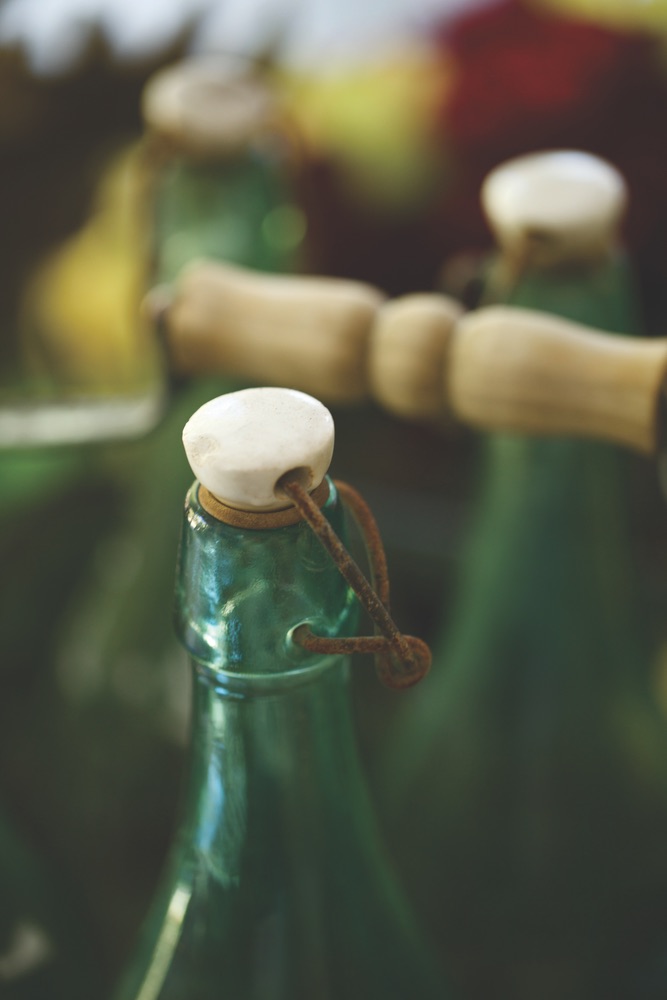 Also creating dream spaces are Amy Collier and Robin Leathers, who bring more than a decade apiece of interior design experience to enhancing and developing cohesive areas with tile. Launching Moza and Company six years ago after Hurricane Ivan, they set out to help clients attack major renovation projects. Today, they work especially hard to make lasting works of art that are affordable for their customers.
"People are looking for high impact at a good value," says Collier, who underscores the importance of being dedicated and providing consistently high levels of service throughout the process. "Each project is completely different," she says, adding that she loves the excitement of waking up to something new and creative every day.
The newest trends in tile reflect preferences for naturally rich colors, materials and textures. "Glass tiles have come to the forefront of the interior design industry," Collier says. "Designs are clean but not necessarily contemporary." Striated patterns that resemble woods and grasses, for instance, have grown in popularity. "We recently completed work with an architect for the Margaritaville Beach Hotel in Pensacola," says Collier, "and we used porcelain tile with a sisal design to produce a Bahamian feel." Likewise, in the guest rooms, they installed six-inch by forty-eight-inch tiles with a wood-grain appearance.
No matter the client's aesthetic preference, Collier recommends using accent panels and single walls for splurging. "Even if you have a large space, you can create a focal point without going overboard," she explains. "Applying a special tile, floor to ceiling, on a single shower wall can significantly transform a bathroom."
To complete almost any vision, Moza offers an extensive assortment of tiles from all over world, although the owners are inclined to support American-made products whenever possible. Collier names Mixed-Up Mosaics as one among a few companies that sources and designs in the United States.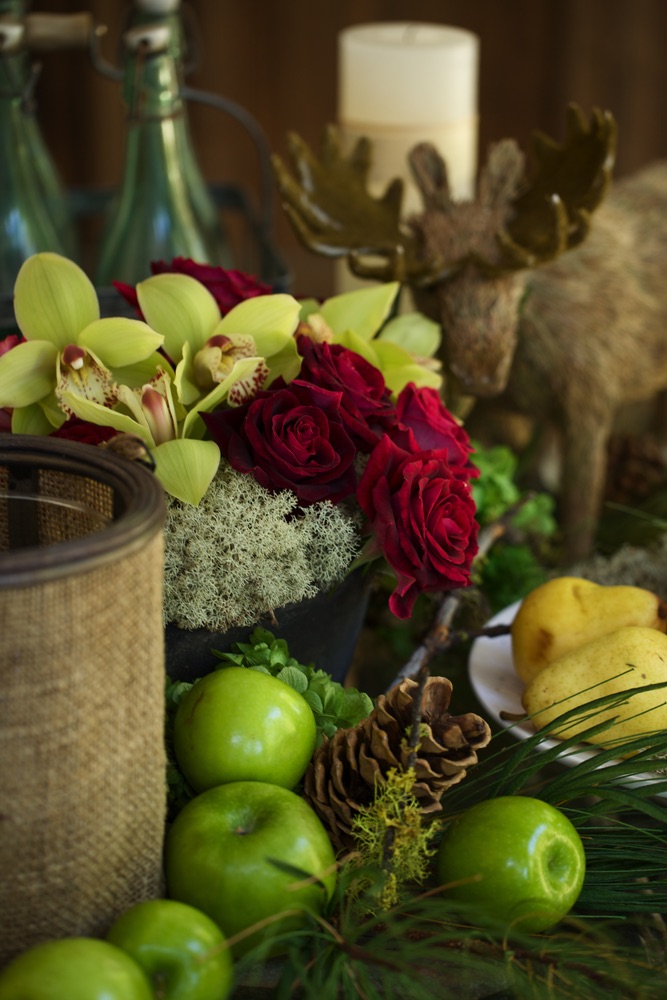 In addition to selling "jewelry for the home," Moza also carries a signature line of glass tile jewelry handmade by Leathers. Inspiring one another's creativity, Collier says that she and Leathers will continue to search for new and interesting products to captivate their customers.
For instantaneous options that will spruce up any space, drop into FIORE. Nestled among the other stores of the Ninth Avenue Design District, this wonderful little flower and garden boutique always has a bounty of fresh selections. Whether you are looking for that special floral arrangement for a hallmark event or striving to tame an unmanageable yard or courtyard, the FIORE experts are ready to help with plenty of creative know-how. For a preview of their talent, look no further, as they assisted with much of what you see in this special holiday section.
If you're charmed by Southern but like a dash of spunk, take a stroll through Inside the Home. Having practiced her craft as a licensed interior designer for ten years, Megan Jones graduated from LSU with a Bachelor of Interior Design and opened her business five years ago.  In some ways, Louisiana will always be home, but Jones unquestionably feels rooted in Pensacola. Inside the Home moved to Ninth Avenue in April of 2010.
Describing her style as eclectic and fun-hearted, Jones allows her senses rather than set rules to guide her choices. "I'll place fine silver next to baskets," she says, "and I'll pair Lucite chairs with an antique farm table." Similarly, with a lifelong passion for old architecture, as seen in Louisiana, Jones loves to create a sense of surprise by using modern furniture in period spaces. "When implementing clean, contemporary pieces," Jones adds, "I strive for an effect that is cozy, not cold."
To help individuals create distinctive looks that reflect a personal lifestyle and aesthetic rather than following fashion with a designer room, Jones brings an array of artwork and accessories to Inside the Home. The merchandise includes one-of-a-kind works from local artists, charming picture frames, Nouvelle candles, Juliska tableware, unique lamps, finely crafted furniture pieces, Dash and Albert rugs, unique gift items and beautiful stationery.
Recently, Jones added a wedding gift registry to the mix. "The service enables me to help young couples establish their style together with pieces they love for their own homes," she says. "Many register artwork that they want to collect."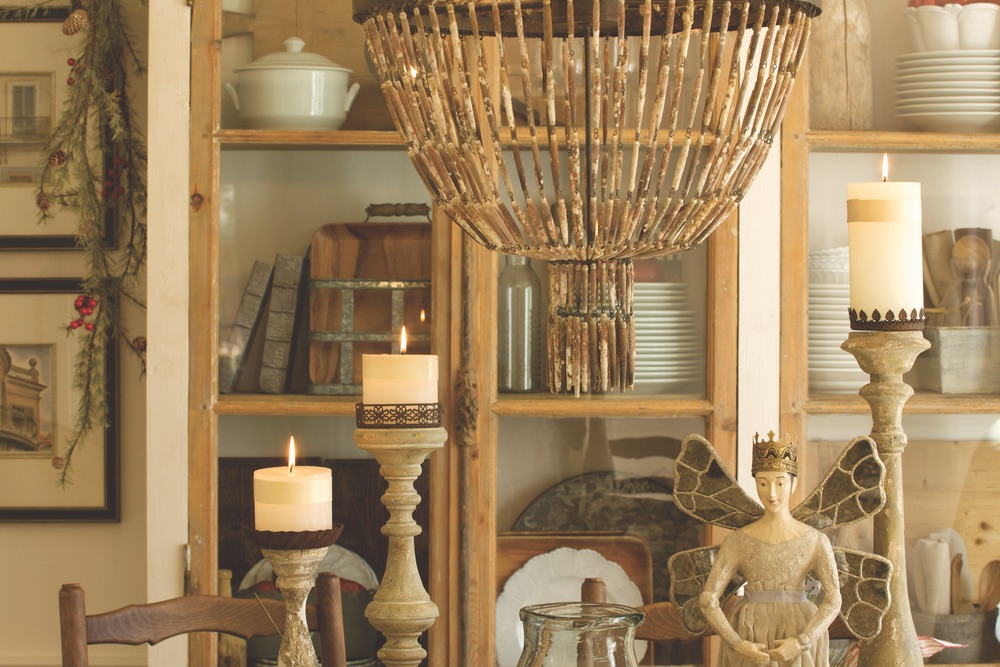 To give a little lift to their lives, Jones further enjoys helping clients "freshen up" a look at home or work. Instead of undergoing major renovations, many of her clients are opting for mini-redos that make a big impact with a minimal investment.
"If you want to give your place a face-lift on a budget, start with fresh paint," says Jones.  Recently, a home owner wanted to refinish her golden oak flooring, but the veneer was too thin.  Rather than a costly demolition, Jones suggested applying black lacquer paint. "The result was beautiful and dramatic, but it was inexpensive," Jones says. And, according to Jones, her client gained a priceless fresh perspective.
While a fruitful shopping trip along Ninth Avenue does not have to cost a fortune, you'll find it hard to leave empty-handed. Along with one-of-a-kind gifts, stationery, interior design services, and products for the home—from sleek to antique—you'll undoubtedly come away with a bounty of ideas for the holidays and year-round.
Best of all, this inviting group of retailers will treat you to small-town Southern hospitality and follow through with big-city professional expertise.
Duh 501 North Ninth Avenue Pensacola, FL 32501 (850) 439-0640 Quinn Stinson Jim Rigsbee www.duhPensacola.com Open Monday through Saturday, 9 a.m.–5 p.m.
Urban Objects 500 North Ninth Avenue Pensacola, FL 32501 (850) 912-8683 Sarah Gillette www.UrbanObjects.net Open Monday though Friday, 10 a.m.–5 p.m. After Hours by Appointment
Classy Interior Fabrics 512 North Ninth Avenue Pensacola, FL 32501 (850) 433-8575 Elizabeth Guiasaulia www.ClassyInteriorFabrics.com Classy Interior Fabrics Open Monday through Friday, 10 a.m.–6 p.m.; Saturday, 10 a.m.–3:30 p.m.
Sassafras Stationery and Gifts 900 East Moreno Street Pensacola, FL 32503 (850) 435-7797 Saranne Soul www.Sassafras-Online.com Open Monday through Friday, 10 a.m.–2 p.m. After Hours by Appointment
Pandora de Balthazar 698 E. Heinberg Street, Suites 102–104 Pensacola, FL 32502 (850) 432-4777 Toni Antal (850) 439-0640 www.PandoradeBalthazar.com Open Monday through Friday, 10 a.m. – 6 p.m.; Saturday, 11 a.m. to 3 p.m.
Moza and Company 801-A North Ninth Avenue Pensacola, FL 32501 (850) 791-6818 Amy Collier (850) 232-1832 Open Monday through Friday, 8 a.m.–3:30 p.m. After Hours by Appointment
Inside The Home 801 North Ninth Avenue Pensacola, Florida 32501 (850) 607-3543 Megan Jones Open Monday through Friday, 10 a.m.–3:30 p.m. After Hours by Appointment
Fiore 824 East Belmont Street Pensacola, FL 32501 (850) 469-1930 Shannon Pallin www.fioreofpensacola.com Open Monday through Friday 9 a.m.–5 p.m.; Saturday 10 a.m.–4 p.m.
ARTICLE CATEGORIES