BY Jordan Staggs | PHOTOGRAPHY COURTESY OF Claudia Lobão
On September 11, 2001, as buildings crumbled, the world watched—and Claudia Lobão made a choice. The native Brazilian came safely home to her husband in their New York City residence and declared that working in a Manhattan bank was not what she wanted to do with her life.
Lobão said she had been terrified by the events of that day, but they also gave her clarity. "I said to my husband, Paulo, 'I don't know how long I'm going to live, so why don't I do what I love?'"
What Lobão loved was making jewelry. From an early age, she exhibited an inclination toward the creative process. Design seemed to come naturally to her, and she would make things out of the least likely objects, such as a necklace made from her father's guitar strings. At the age of fourteen, she began working professionally as a model and later attended art school in Brazil. Passionate about fashion, she always dreamed of working in the industry.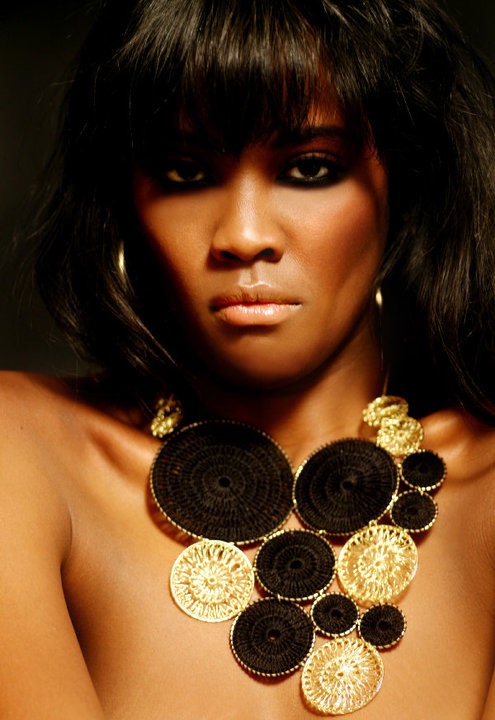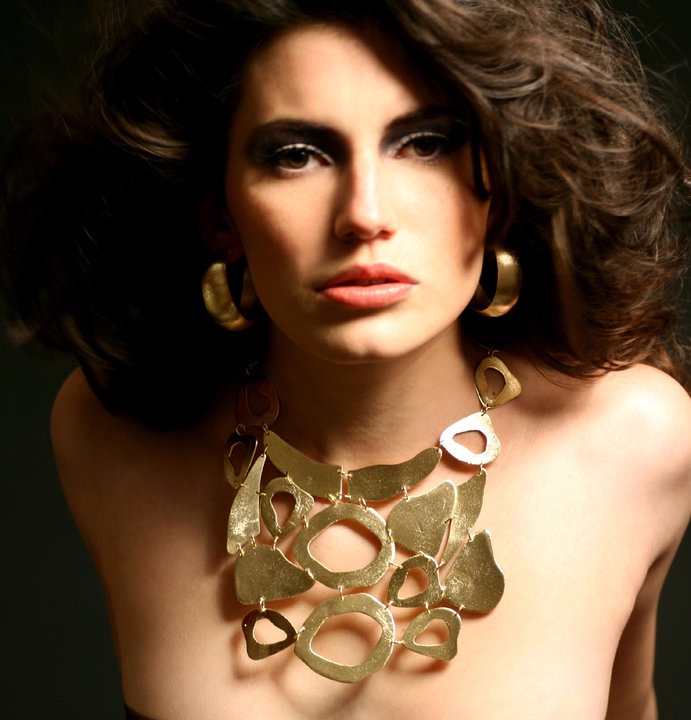 After 9/11 happened, Lobão knew jewelry design was her true calling. "I was making jewelry for myself and my friends," Lobão said. "I began making more jewelry to sell on a small basis, experimenting with designs on my friends and coworkers at the bank, until one of them suggested testing how other people liked my pieces." Lobão and her husband were soon waking at 4:00 a.m. on weekends to journey to SoHo—the artistic Lower Manhattan neighborhood known for its variety of unique galleries, shops, and vendors. There they spent many early morning hours arranging jewelry displays at St. Anthony's street market. Some of her peers thought Lobão was crazy trying to contend in such a competitive arena when she already had a steady job, but to Lobão's delight, her designs received considerable positive feedback from market shoppers. "One lady came every Sunday," Lobão said. "She loved the jewelry, and she told me, 'You have to go out there. You can't stay here; you have to go live your dreams.'"
In 2003, Lobão and her husband, along with their daughter, Valentina, packed up and moved to Texas. After relocating from St. Anthony's to San Antonio, the jewelry line became the family's passion, and both Lobão and her husband worked toward creating a successful retail business. They began with a mall kiosk before upgrading to their own store; later, retailers and museums across Texas began selling Lobão's pieces. It was then that model and actress Eva Longoria discovered the brand. "Eva loved it and sent the stylist from Desperate Housewives to see our jewelry," Lobão said. During the eight-season run of the ABC hit dramedy series, Claudia Lobão designs were featured more than any other line. As a result of this successful long-standing alliance, Lobão and Longoria became good friends.
The journey from St. Anthony's market to international success might seem to most like an instantaneous whirlwind not unlike winning the lottery, but for Lobão, it was something she worked hard toward every day. "When you're living it—getting to travel and meet all these people—it's not like you have nothing and all of a sudden you've got a lot," she said. "I lived all of it, so I don't feel that way. I'm very grateful to every person I've met. To me it's like a big puzzle, and every little thing and person is a part of it."
Today, Lobão still wakes every morning at four. By 6:00 a.m., she has taken Valentina to school and is on Skype with her design team in Brazil. Lobão has about twenty people there who assist in the design and fabrication of the jewelry, most of them housewives who have become the primary breadwinners for their families. These women—and women in general—inspire Lobão's designs more than anything. "I am inspired by things that are feminine and handmade, like a lot of our crochet pieces," Lobão said. "It's refreshing talking to customers at trunk shows, finding out what they like and why."
I am inspired by things that are feminine and handmade, like a lot of our crochet pieces.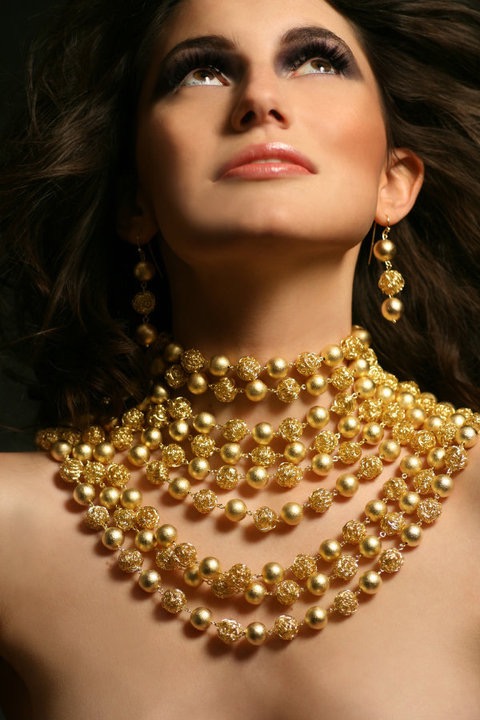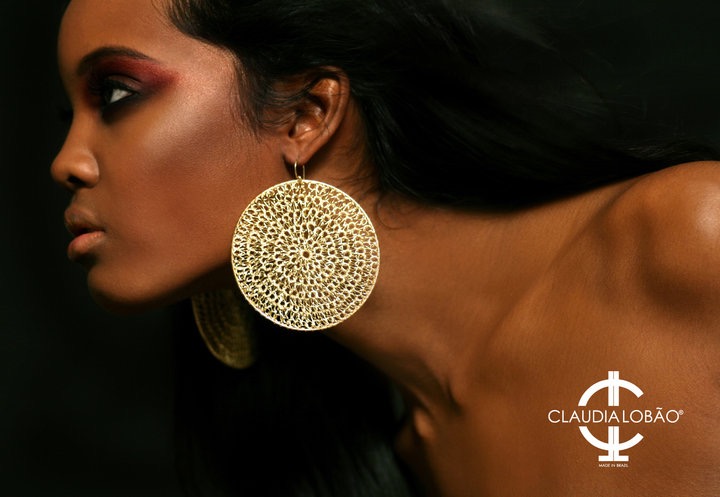 One trunk show recently brought Lobão to Destin, Florida, where her jewelry has become a popular staple at the accessories and designer jewelry boutique, Sarah Carolyn.
"We love carrying Claudia Lobão's collection at Sarah Carolyn," said owner Carolyn Brigman. "Our guests love Claudia's work because it's a very diverse and unique collection. Her designs are always evolving. She's continuously creating innovative, beautiful pieces in a wide spectrum, from feminine lace-like crochet pieces to statement chain necklaces." Brigman said her customers often tell her they continually get compliments from others when wearing Claudia Lobão jewelry. The fun, feminine pieces are a direct reflection of the designer's personality. "She has a lovely Brazilian vibe and is full of life. We adore Claudia!"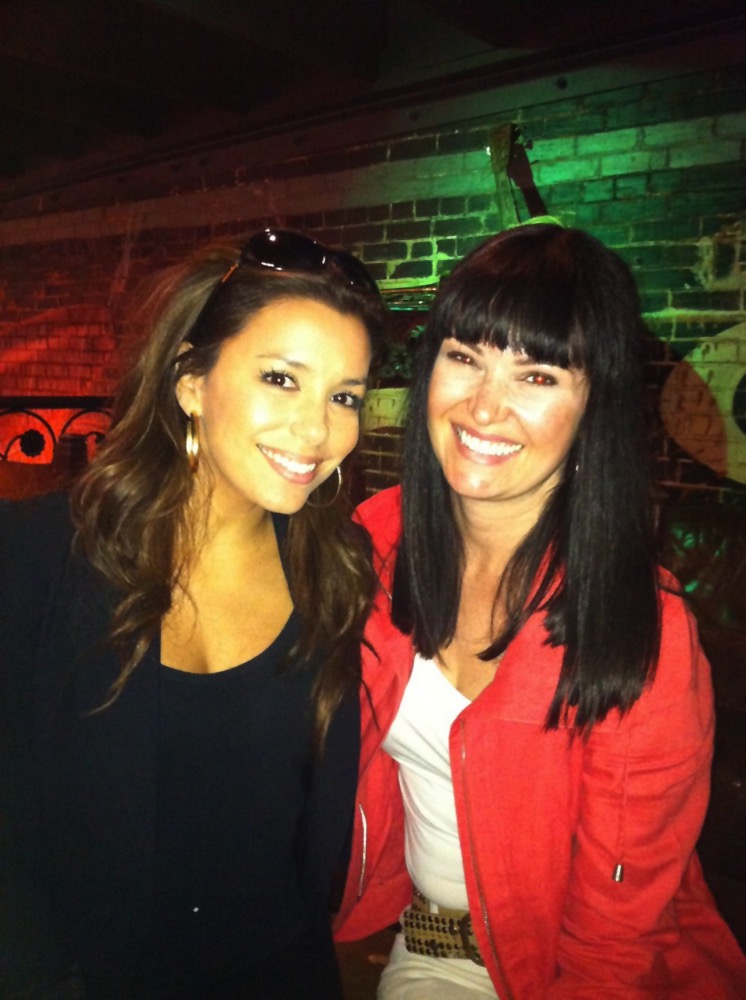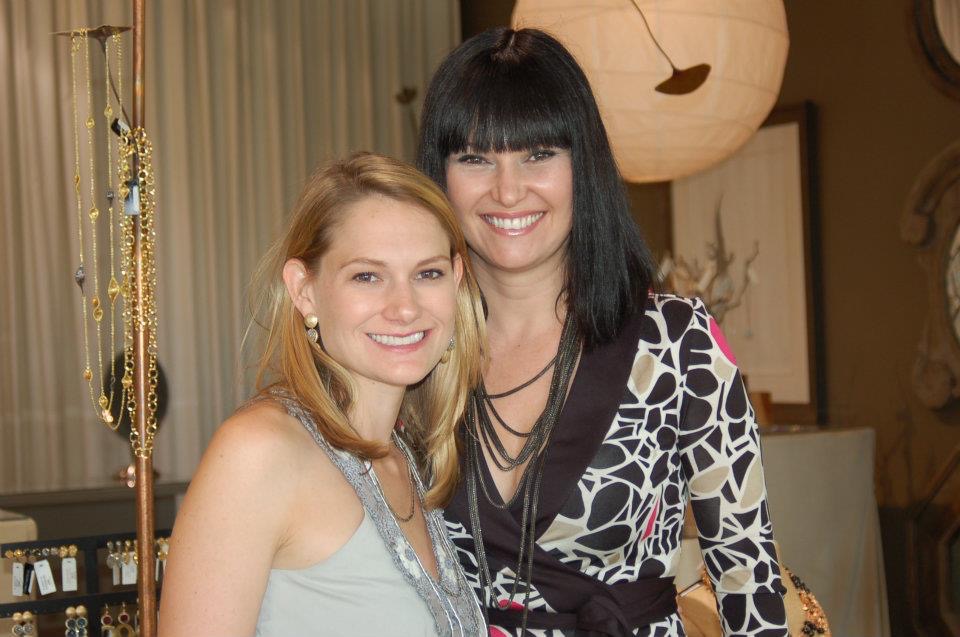 Lobão said that every new collection she designs brings the challenge to do something she hasn't done before. She garnered ideas for her latest collection during her trip to Destin for a trunk show at Sarah Carolyn. "I was very inspired by the water," Lobão said. "The color is just beautiful and I said to my husband, 'We have to move here!'" The new collection, which will preview at Sarah Carolyn before it shows at market in January, will be featuring a lot of turquoise, a stone Lobão had never used in previous designs. Other aspects of the collection include her signature crochet pieces and handmade chains.
She will be hosting a trunk show at Sarah Carolyn May 17 and 18, 2013, and has a whole new endeavor launching at the beginning of the year—a collection of designer dog collars, inspired by her adopted furry friends, Chloe and Maggie. The collars will feature jewels and metal details in titanium and gold.
Throughout the whole life-changing journey and the building of a luxury designer jewelry brand—all while being a loving wife and mother—Lobão's philosophy on life and work has been based on what the woman in SoHo told her about following her dreams. "Do what makes you happy," Lobão said. "Following your dreams is hard enough, so imagine how hard life will be if you don't."
— V —
ARTICLE CATEGORIES