Opens July 3 with a Big Bang at Annual Smoke on the Coast BBQ and Fireworks Festival
Photography courtesy of Destin Commons
Come one, come all!
Bring the family and a hearty appetite to Destin Commons' Fourth Annual Smoke on the Coast BBQ and Fireworks Festival on Thursday, July 3. But this year, be prepared for much more.
The celebration features its traditional BBQ competition, with one top local master winning the coveted People's Choice Award. For one dollar, you can purchase a sampling ticket that will let you taste one BBQ competitor's entry. Each ticket also includes a separate People's Choice ballot, so you can cast a vote for your favorite 'cue. The winner will receive gift cards, merchandise baskets, and a year's worth of "bragging rights" for being voted the best barbecue on the Emerald Coast. Will three-time champion ValleyCrest Landscape Companies walk away with the title again?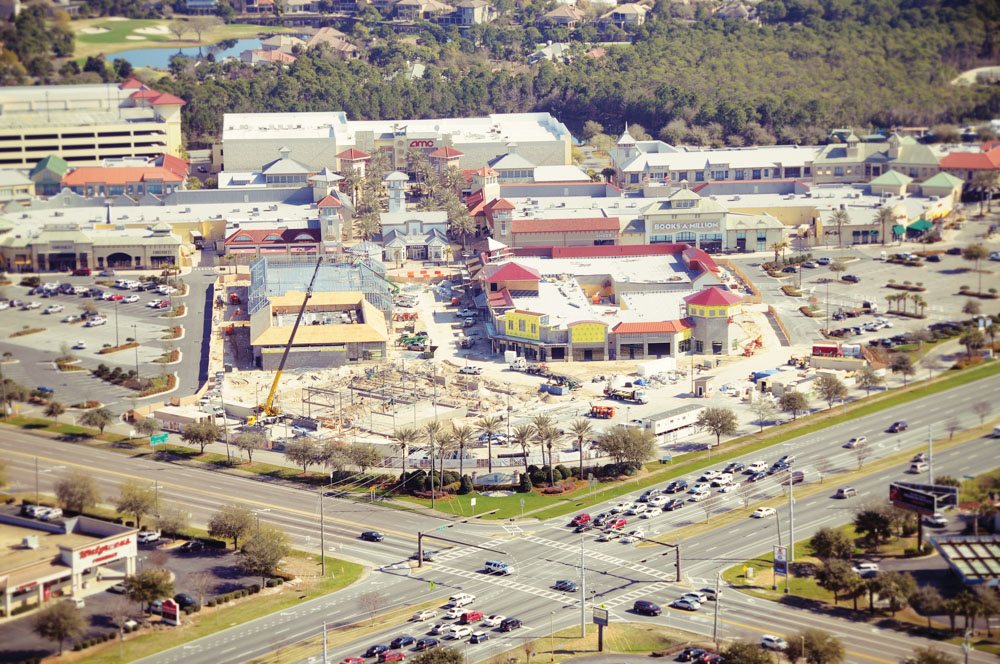 Check it out!
While the suspense builds in the food competition arena, the main celebration will focus on the completion of the brand-new 100,000-plus-square-foot expansion. More than twenty new retail and restaurant options have been added, including H&M and Uncle Buck's Fishbowl and Grill, two firsts in the area. Accessory stores like Icing by Claire's, Sunglass World, and Charming Charlie and specialty retailers that include Everything But Water, Foot Locker, and Tervis will enhance the shopping experience. The addition of fun eateries like Yogo Mogos, Zoës Kitchen, Chipotle Mexican Grill, and World of Beer/Blend Lounge will create an unparalleled culinary opportunity. Many of the new stores and restaurants will be open for business during the celebration, and attendees are encouraged to explore the expansion and check out the new options.
"With an anticipated crowd of more than ten thousand attendees, the Smoke on the Coast Festival is an optimum time to showcase the expansion and the exciting array of new retailers and restaurants," explained Bob Perry, general manager of Destin Commons. "This spectacular event is also the perfect mile marker to celebrate our tenth anniversary. It is truly a proud moment in Destin Commons' history, and we are happily anticipating an incredible turnout and a fantastically fun family celebration."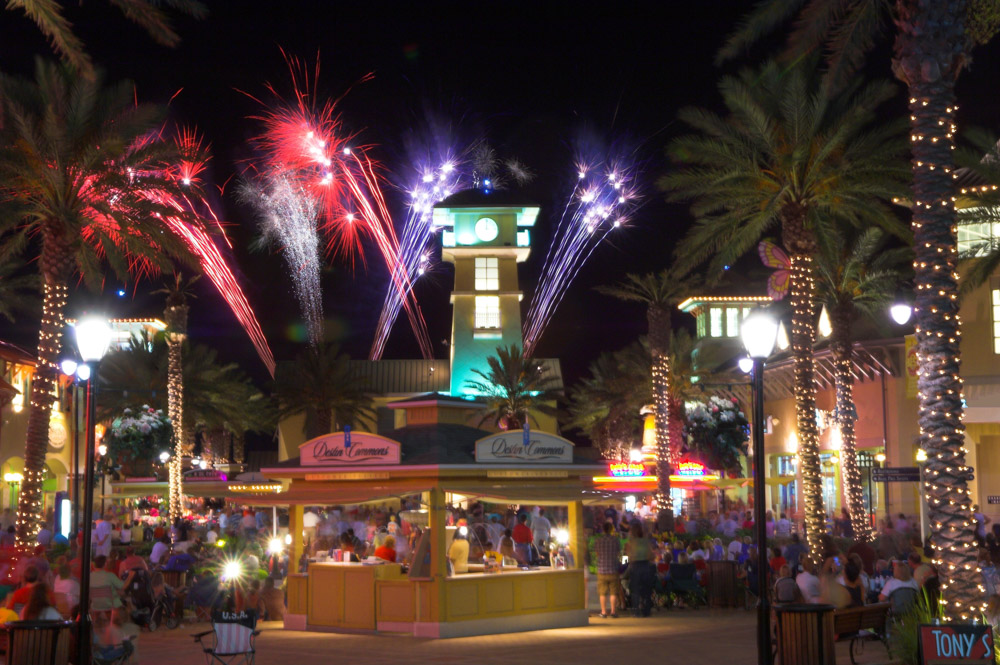 The Destin Commons festivities begin at 1 p.m. on July 3 and will include an air show, a variety of children's activities, and two stages with live music and entertainment. Beginning at 6 p.m., the pit masters will showcase their barbecue specialties, and the center's highly anticipated twenty-minute patriotic fireworks finale will commence at 9 p.m. All proceeds from Smoke on the Coast will benefit military and local charities.
Sponsorship opportunities, ranging from $250 for a Sweet Tea sponsor to $10,000 for the Whole Hog sponsor, are still available. There are additional custom sponsorship opportunities as well. For more information on how to become a sponsor, or to participate, please contact Heather Pike at 850-377-8700 or e-mail hpike@turnberry.com.
New Stores and Restaurants at Destin Commons Expansion
Adding to the center's seventy-five existing retail stores and restaurants anchored by Belk, Bass Pro Shops, and an AMC theatre, the 100,000-square-foot expansion will be home to the following: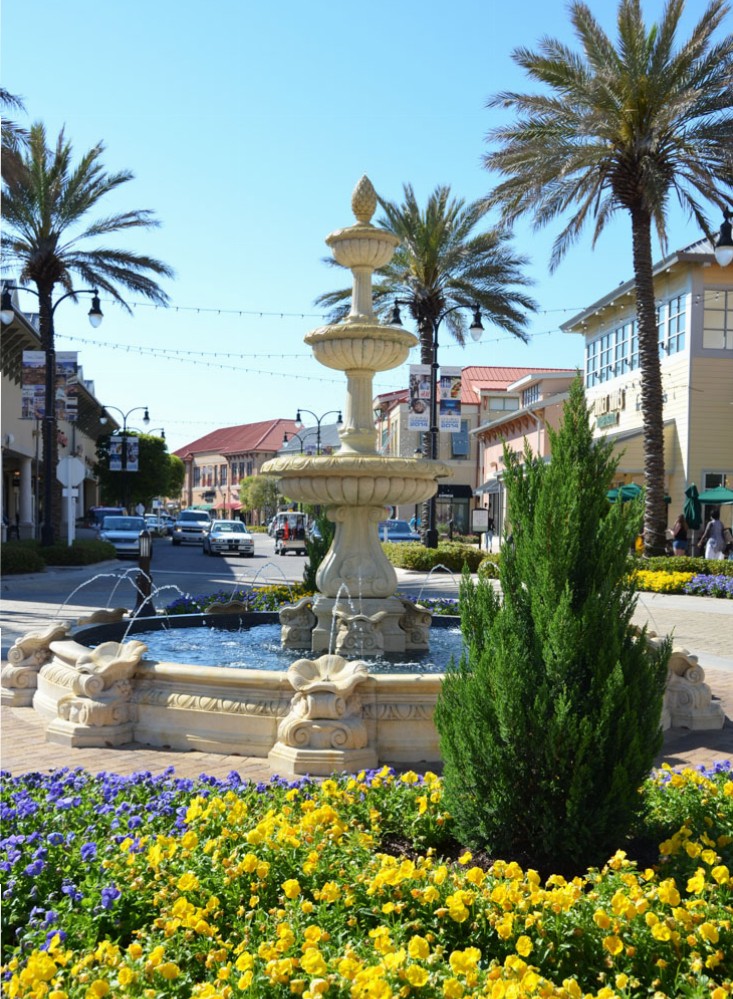 Retail Stores
Charming Charlie
Destin Stars
Everything But Water
Foot Locker
Icing by Claire's
Sunglass World
Tervis
Restaurants
Chipotle Mexican Grill
World of Beer
Yogo Mogos
Zoës Kitchen
Anchors
H&M
European- and designer-inspired clothing for men, women, and children, along with trendy accessories and home decor
Uncle Buck's Fishbowl & Grill
With an underwater theme, this Bass Pro Shops family restaurant includes bowling lanes that feature shark and alligator bowling balls.
— V —
---
About Destin Commons
Voted Best Place to Shop by readers of Emerald Coast Magazine, award-winning Destin Commons continues to set the standard as Northwest Florida's premier open-air lifestyle center. Set on fifty-six acres, the original center features more than seventy-five stores and restaurants offering the finest shopping, dining, and entertainment, including Bass Pro Shops, Belk, and the AMC Destin Commons 14 stadium-style movie theatre. The new expansion will be home to more than a hundred thousand square feet of additional shopping and dining options.
Destin Commons also offers seventy thousand square feet of Class A office space, free Wi-Fi access, an interactive water feature, and Pirate's Cove, a soft play area for children. For additional information, call (850) 337-8700 or visit www.DestinCommons.com.
ARTICLE CATEGORIES