By Sallie W. Boyles
Photos by Courtney Kuentz Photography
Jackie Kennedy Onassis once decreed, "Pearls are always appropriate." Exemplifying the virtues of understated beauty, her impeccable style continues to impact the way many perceive and embody fashion. Similarly, the world of interior design will always make room for less-is-more aficionados. The resurgence of midcentury modern is a prime example, although some designers use it more sparingly as an accessory.
By blending classic and modern elements, interior designer Melissa Skowlund, going for a "light, bright, and airy" effect, evokes the "Hamptons style, with a bit of a modern twist." Like Jackie O's pearls, Skowlund's signature style, she has found, travels well and adapts easily to different environments.
Skowlund views her design career as evolving "organically," beginning with her owning a children's store in Wisconsin. She no longer has that business, but when she did, she says, "people began asking for more." Demand for her "fixer-upper" services ignited after a local magazine featured an ambitious personal project that entailed the renovation of her family's farmhouse and the barn-turned-pool house.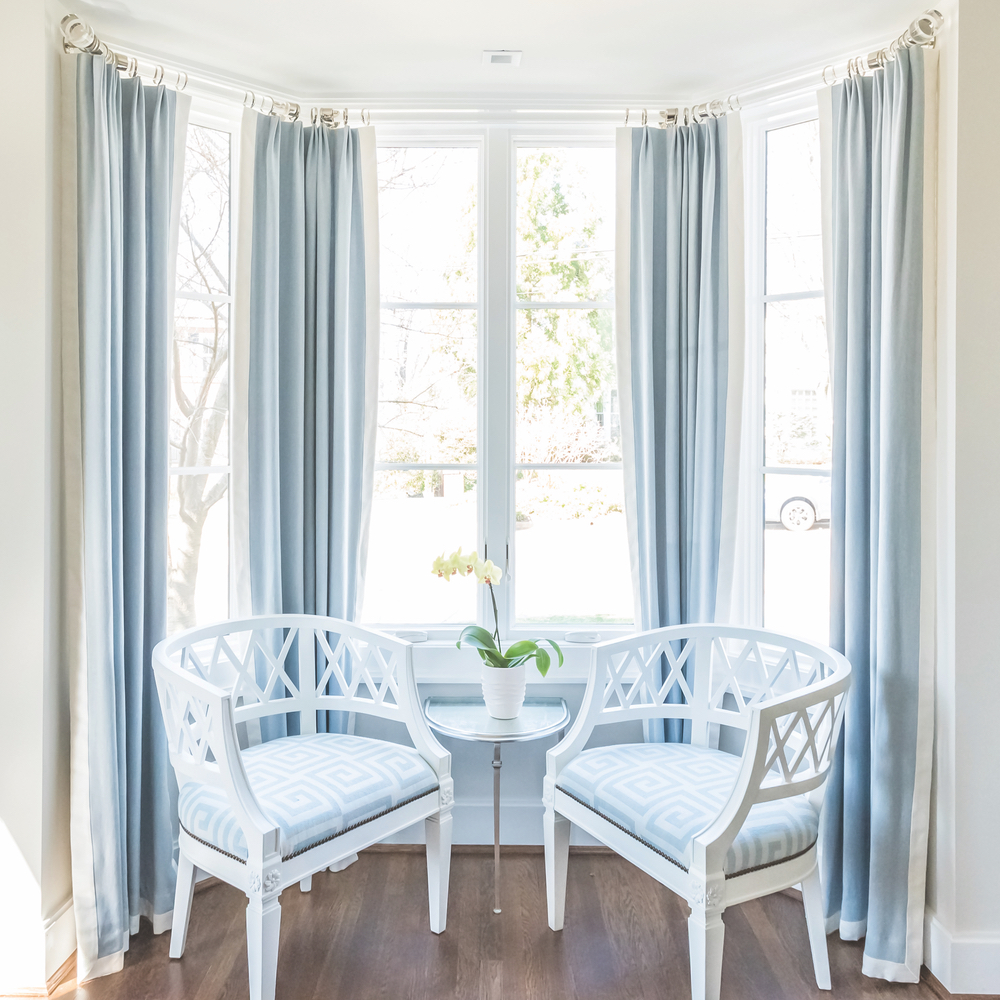 "I've always been able to envision how things should look," Skowlund says, confiding that architecture may have been her true calling. Instead, she studied design within the context of marketing in college. "My parents built a new home while I was in college," she shares, "and I was always reviewing the drawings. I love the balance and the details of fine woodworking and molding that make a house more beautiful. I notice great craftsmanship." She loves tackling a renovation project to reveal such hidden gems. "My passion is in making something beautiful that wasn't," she says.
Along with her husband and two daughters, Skowlund now divides her time between their residence in Wisconsin and their vacation home on Florida's Northwest Gulf Coast. "My husband and I are both from Wisconsin, and his family had been visiting this part of Florida since the 1970s," she says. "When we had our first child, who is now seventeen, we started looking for places to vacation, and I found the WaterColor community in Santa Rosa Beach. The development was just beginning." Eager for a new creative challenge, she opened Summer House Lifestyle as a retail outlet in Santa Rosa Beach almost a decade ago. After two years, she added interior design services.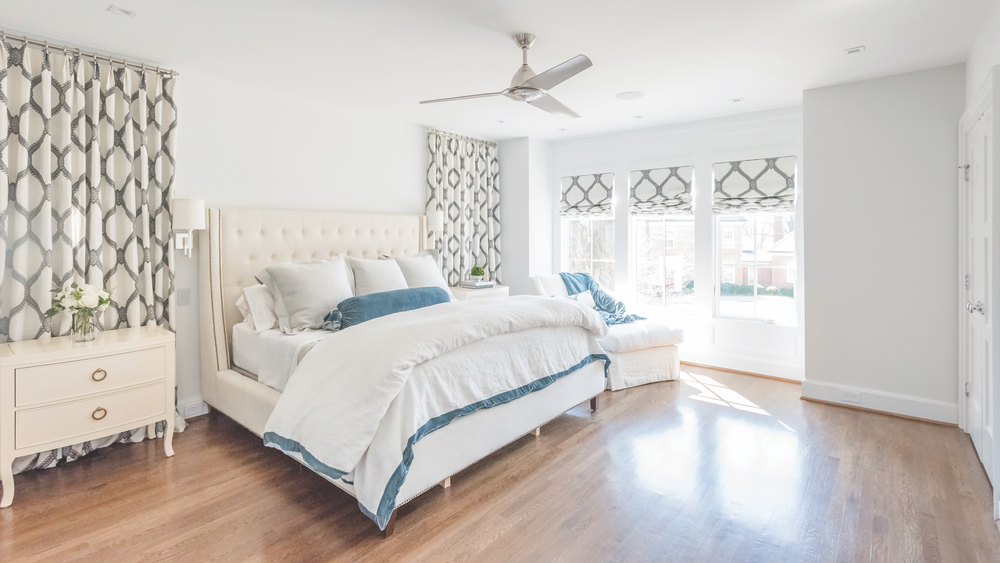 As she ponders the possibility of developing a private label of her own—maybe a line of furniture, textiles, or bedding—Skowlund takes great care in procuring items for her "lifestyle boutique" that encourage living simply and surrounding oneself with beauty. "I started my store with the intention of having people feel better when they leave than they did when they arrived," she says. In addition to appealing to the senses, her merchandise—including furniture, lighting, artwork, bedding, home accessories, wearable fashion, and children's treasures—must deliver as promised. "I'm not a hard salesperson," she insists, "but my quality is better because I am very picky about my sources and want to stand behind the products I sell. I wouldn't have lifelong clients if I didn't."
"I'm not a hard salesperson," she insists, "but my quality is better because I am very picky about my sources and want to stand behind the products I sell. I wouldn't have lifelong clients if I didn't."
Her clients, in turn, trust her to guide them to budget wisely. "Telling the truth is a lost art," she states. In other words, don't spend much money on a trendy patio rug that "will get thrown away in a few years," but invest in certain pieces so they last, like "good beds and good sofas."
Not one to fill rooms with unnecessary stuff, Skowlund says, "I learned the hard way that you have to let go of things." Besides, she declares, "I can't stand visual clutter. I can't cook in the kitchen if papers are covering the countertop." Accordingly, she favors a monochrome palette, often in shades of white, but must convince her clients not to run from light hues and simple patterns that won't camouflage dirt. Introducing slipcovers and high-endurance, washable fabrics, she says, "I explain why they don't need to be afraid."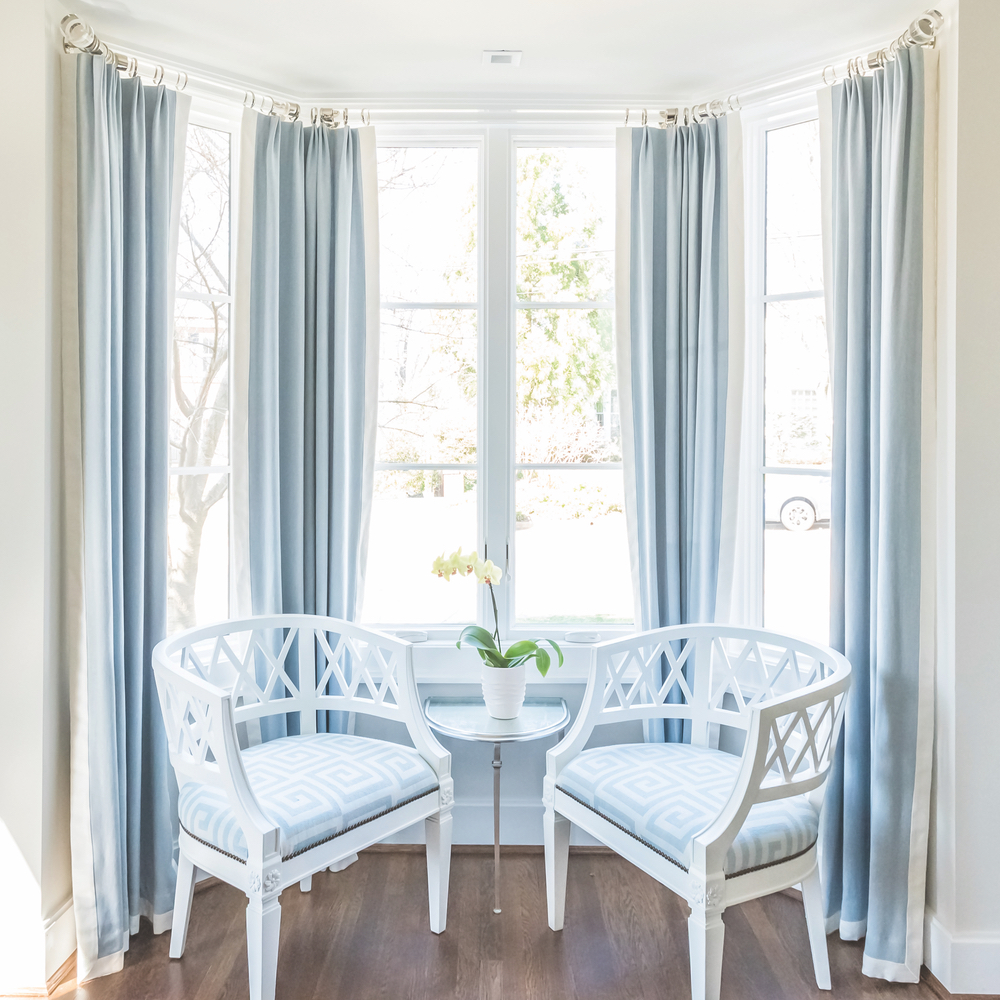 First developed for the medical field, Crypton, for instance, is an innovative textile with "awesome" choices; one option has a look and feel of white velvet but easily wicks away spills and dirt. Skowlund also loves the assorted colors and textures now available from Sunbrella, once considered only for outdoor upholstery. "I have white slipcovers on my kitchen counter stools and wash them every two weeks!" she proclaims.
"We felt really connected with her ideas," says Summer House client Kelley Rogge. Based in Washington, D.C., Rogge and her husband, who have three children and two dogs, met Skowlund through their real estate agent after they purchased a vacation home in WaterColor that needed a facelift. "Melissa's instincts were so impressive right off the bat," Rogge says. "She presented simple things we could do to bring the place up to the next level."
Running the project with contractors, Skowlund painted over the home's dark cabinetry and beige walls, renovated the baths, changed out light fixtures, created window treatments, brought in white sofas, and transformed a wasted space into a wet bar. "She and her amazing team had full access to the house from Thanksgiving to March and did everything," Rogge says, recalling her family returning and feeling as if they were part of an HGTV grand reveal. "It was a complete transformation and a dream come true. It's been three years, and we still sit in that house and take it all in. Melissa made such excellent choices."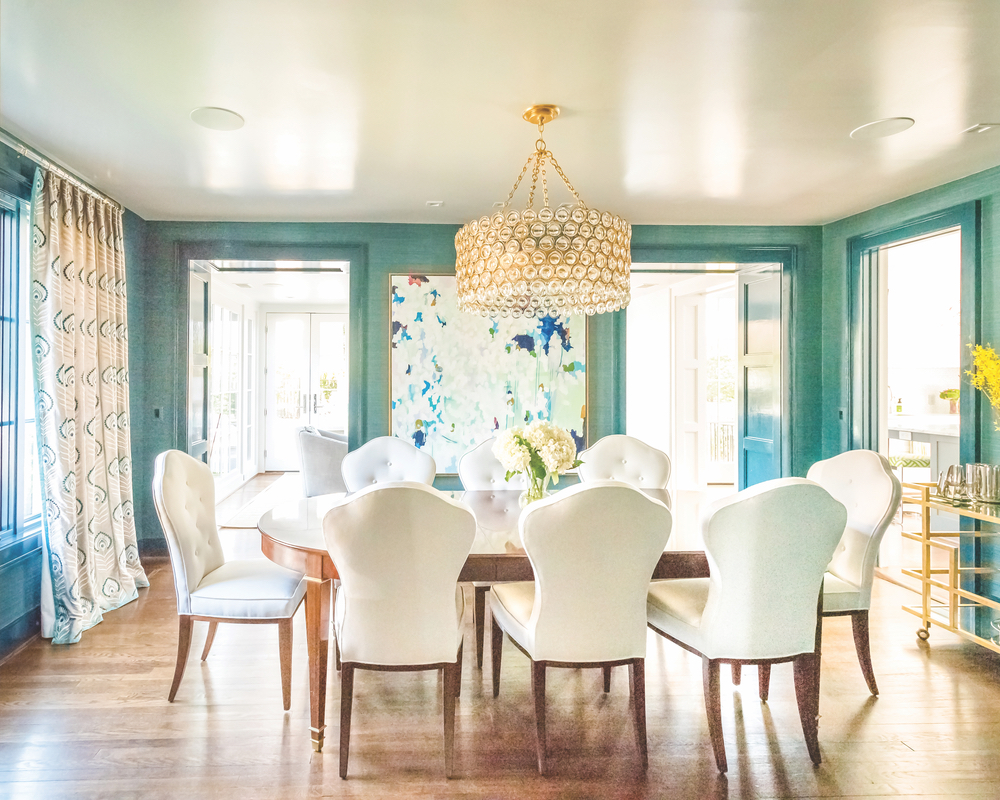 Without question, the Rogges later wanted Skowlund to design the interior of the 1940s colonial they'd purchased for their family home in Washington, D.C. Taking the structure down to the studs, they shared the architectural plans with Skowlund, who also visited the house and verified measurements. "Over the summer, while I was in WaterColor," Rogge recalls, "I had the chance to meet with Melissa and her design team at Summer House to go over fabric swatches, furniture, and lighting, and to get rough ideas for spaces. That's when things started to feel real."
As the process unfolded, fate seemingly played a role. Looking through swatches one day at Summer House, Skowlund remembers, "I had found a peacock-embroidered fabric, and a teal-colored grass wallpaper was right next to me. I thought it would be stunning on the dining room walls—traditional and very D.C. with a fresh quality." Just then, Rogge arrived and exclaimed, "Have I told you how much I love peacocks?" She hadn't, but the two instantly knew the dining room's design would stem from those swatches. The focal point, an original painting by Rogge's friend and D.C. artist Lanie Mann, was hanging in Mann's home when Rogge spotted it. "We were so smitten with it," says Rogge. "Lanie said I should have it."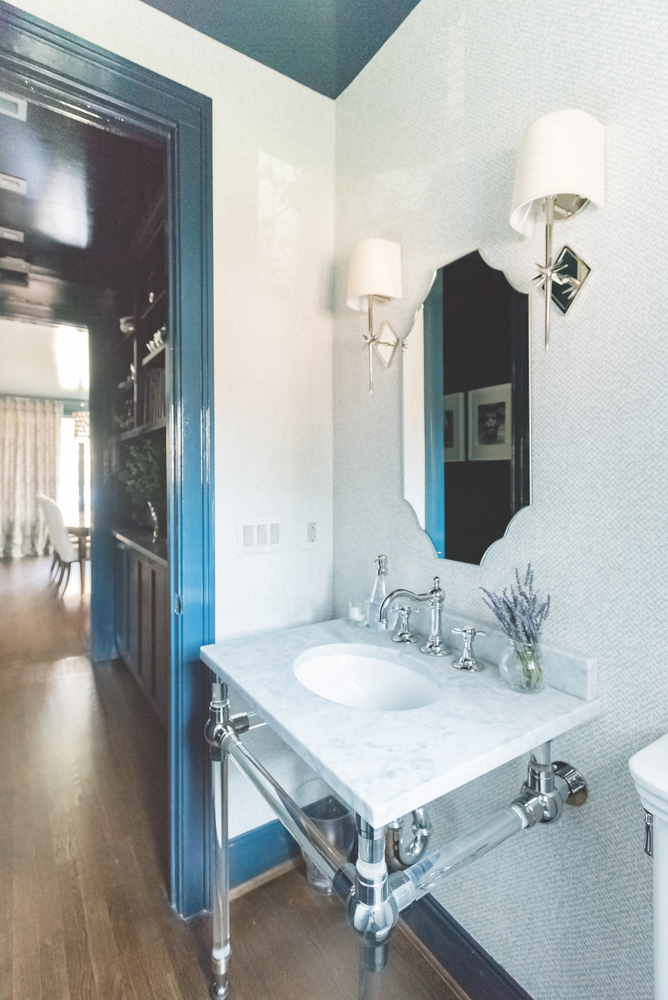 As one who appreciates harmony, Rogge notes how the dining room's blue trim continues into the adjacent butler's pantry and powder room. Lucite accents also appear in different forms, but with some fixtures in brass and others in chrome, not all shiny objects are the same. Rogge, who was a little nervous about mixing metals, says, "Melissa was so sweet in holding my hand, and the variety is so much more interesting." (Skowlund warns that too much of any good thing, whether a type of finish or a time period, "ties the home to a trend.")
Rogge, who was a little nervous about mixing metals, says, "Melissa was so sweet in holding my hand, and the variety is so much more interesting."
Nevertheless, whites, icy blues, and wood flooring throughout the home grant continuity, and the overall effect is serene and inviting. That was always the intention. The Rogges' home is all about allowing adults, kids, and canines to be happy where they are. As Rogge says, "Those gorgeous curved tufted sofas are covered in Crypton fabric! We're proud to have guests over, and we're not afraid of what might happen."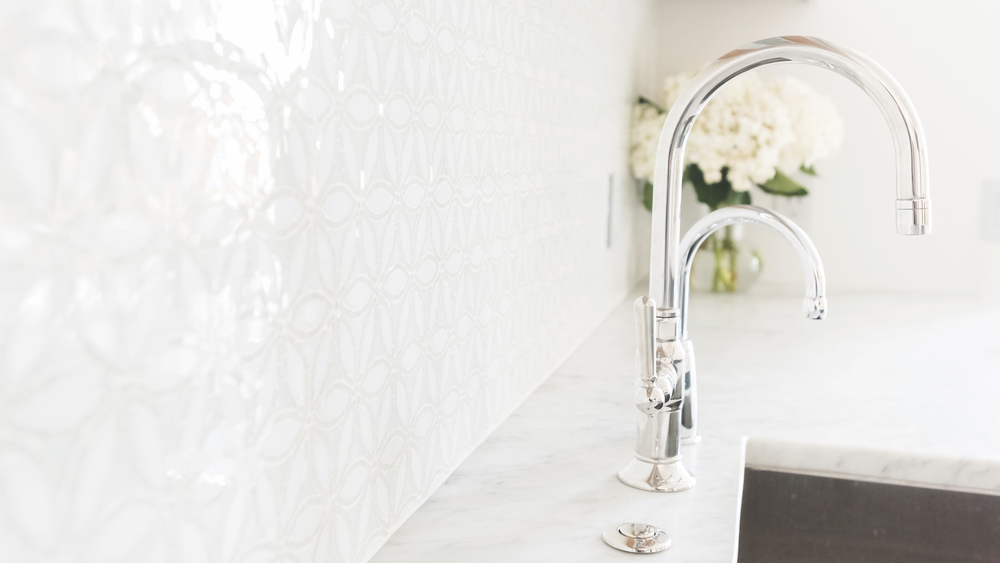 "Decorating should not be a stressful business," Skowlund says. "I believe my job is to bring light and joy to my clients and to make their lives and surroundings more beautiful. If I have done that, I have done my job."
Knowing that many people visit Summer House Lifestyle to gain inspiration, she welcomes people to drop in to see her latest room vignette and merchandise.
— V —
---
Readers can also follow or shop Summer House Lifestyle online at SummerHouseLifestyle.com and see more on Instagram (@summerhouselifestyle), Facebook.com/Summer-House-Lifestyle-104164356394993/, and Pinterest.com/shlifestyle.
Summer House Lifestyle 57 Uptown Grayton Circle Santa Rosa Beach, FL 32459 Phone: (850) 231-0133
Hours: Monday, by appointment; Tuesday through Friday, 10 AM–5 PM; Saturday, 10 AM–3 PM
Sallie W. Boyles works as a freelance journalist, ghostwriter, copywriter, and editor through Write Lady Inc., her Atlanta-based company. With an MBA in marketing, she marvels at the power of words, particularly in business and politics, but loves nothing more than relaying extraordinary personal stories that are believable only because they are true.
ARTICLE CATEGORIES