So You Think You Can Dance Tour Stops in Pensacola
By Rhonda Cloutier | Photography by Joseph Cloutier
The highly rated Fox network reality show So You Think You Can Dance brought its tour to Pensacola on Friday, November 14th. For those of you who are not familiar with the show, thousands of dancers from across the country audition for a role on the series. The judges, Nigel Lythgoe and Mary Murphy, and select guest choreographers narrow down the field to the top twenty, who become cast members competing in front of judges and the viewing public to become "America's Favorite Dancer." The 2008 winner was Joshua Allen, a hip hop dancer from Dallas, Texas. Hip hop ruled this year as both the winner and the runner-up, Stephen "Twitch" Boss, a native of Montgomery, Alabama, topped the charts. Not only did Allen and Boss prove to be great at hip hop, but they also showed their versatility, learning many different dance styles and cutting a rug like professionals!
In a sold-out performance, the top ten finishers plus guest stars entertained young and old during a three-hour dance fest, performing thirty-nine different dances, consisting of solo, partner and group dancing. For dance aficionados, the dances performed covered many styles including the samba, tango, cha-cha, jive, Viennese waltz, Broadway, jazz, Russian trepak, a Bollywood group dance, contemporary and hip hop; some dances were a blend of styles.
Based on the crowd's reaction, some of the highlights included "The Garden," a contemporary piece performed by Courtney Galiano and Mark Kanemura, "The Door," performed by Twitch Boss and Katee Shean, and a dance-off between Joshua Allen and Twitch. Nigel Lythgoe choreographed "Five Guys Named Moe," which was performed by the male members of the cast and drew loud applause. But the finale, "You Can't Stop the Beat," which paid homage to Hairspray, was the real showstopper!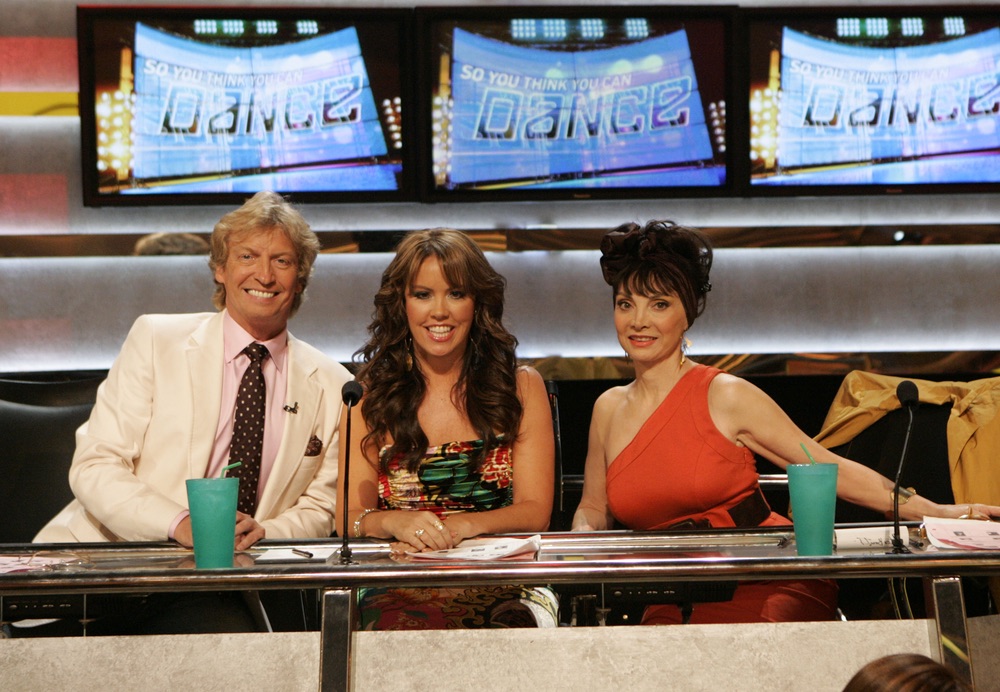 Geri Golding Higgs, owner of Gigi's Fabulous Kids' Fashions & Toys in Rosemary Beach and a long-time dancer and community supporter, choreographs a dance group of local students who performs in the Fourth of July and Christmas parades along 30A in South Walton. She was in the audience with several of her dance students and had nothing but rave reviews. As a big fan of So You Think You Can Dance, her favorite performers are Joshua Allen and Katee Shean. Look to see her incorporating a few new moves from the show in next year's parades!
Overall, the show was a crowd-pleaser and several of the performances received standing ovations. I found that even though I had my own favorites, I was applauding all the dancers for their technical and athletic skills. Every single dancer deserved recognition and praise for a job well done!
Just as I thought the night was over for us, my husband nonchalantly slipped backstage passes into my hands (thanks to our anonymous benefactor!). Ecstatic, we left our seats to meet up with the rest of the privileged group of about thirty people. We followed the security guards downstairs to a large hallway where we waited patiently.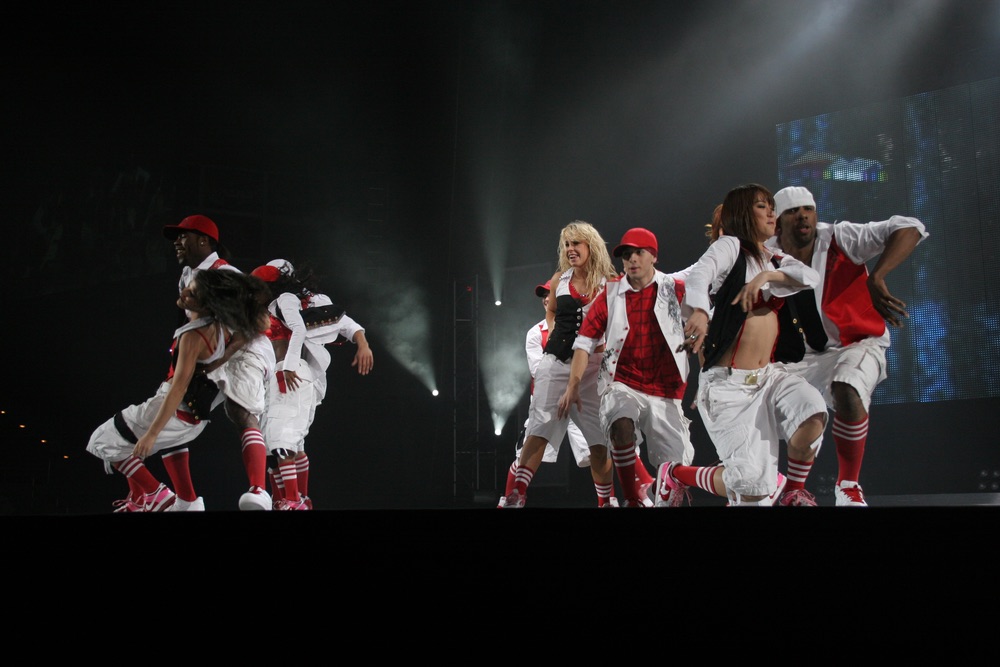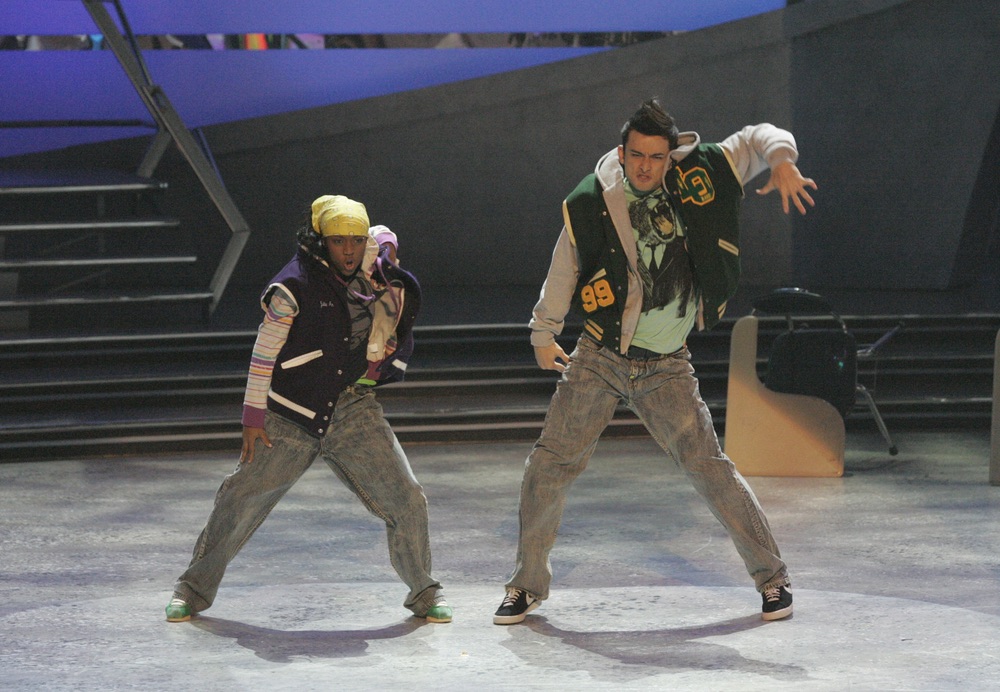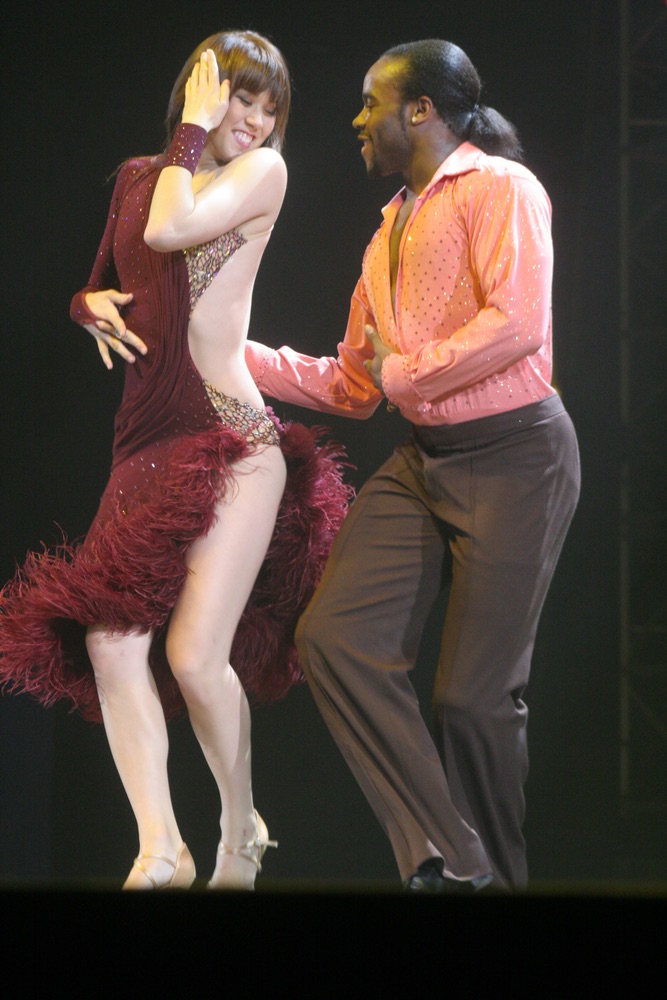 As the dancers trickled out one by one, their adoring fans greeted them with cameras, Sharpies and programs, eager to get pictures and autographs. The performers had to be exhausted—we were beat and we hadn't even danced! The rising young stars worked the crowd, shoulder to shoulder with the people who had voted for them and surrounded by their friends and family who either lived in the area or had made the trip to Pensacola.
While we were backstage, I had the opportunity to speak with several of the dancers including hip hop/freestyle dancer Comfort Fedoke, from Dallas, Texas. She has been called the best female hip hop dancer the show has ever had. She was petite with long flowing tresses, and looked the part with aviator glasses, a diamond piercing in her nose, silver earrings and necklaces down to her waist. 
She was a street dancer, working little events, backing up other artists, and dancing at malls when she auditioned for the show in Dallas. Of all the dancers, she is the least experienced. Her parents have been her biggest influence, encouraging her to dance; but she acknowledges it wasn't only her parents who spurred her on. Her brother and her crews of dance friends, Crew Krumping (krump is a more intense, hard-hitting version of hip hop) and Big Krumping Poppers, all played a part in her success.
I asked her how she was feeling with only a few more shows left on the tour. She replied, "It was really sinking in and I feel overwhelmed to be at the end of the road for the tour, but I am looking forward to what comes next." We talked about the success of Lacey Schwimmer, a former dancer on So You Think You Can Dance who is now a professional dancer on Dancing with the Stars. Comfort said, "I think her success story is excellent and so inspiring! She is so young—only my age [20]—and doors have opened for her. I think being on the show will cause her to become a better person and grow as a ballroom dancer."
When I asked her about her future plans, Comfort told me her dream role would be to play Elphaba in Wicked, her favorite Broadway musical.
I also had the chance to catch up with Stephen "Twitch" Boss, a native of Montgomery, Alabama, who is also a hip hop/freestyle specialist. This season he was the runner-up, in a year of very competitive hip hoppers. People love Twitch and it is easy to see why. He was wearing his trademark glasses without lenses, a baseball cap on sideways, and a Cheshire Cat grin that lit up the room. He draped himself across a chair that couldn't possibly hold his larger-than-life persona.
Twitch got his nickname at a young age when, after being told to sit still in school and church, his body would give a little twitch as if trying to contain his energy. He started dancing as a senior in high school after his teacher, Brenda Aitken, encouraged him to dance. Later, he went to Chapman University in California to study dance, where he met Katee Shean.
I asked him if he had been to the Florida panhandle before and he said he had been teaching hip hop with a dance troupe at Fort Walton High School for a few summers and hopes to do so again next summer. I was delighted to hear that Twitch was teaching hip hop in Fort Walton! I certainly hope that if he gets a job elsewhere that he will still be able to make his way back to this area.
Reflecting on the end of the tour, he said, "We are soaking it up while we can because we have a whole new chapter starting."
When I had a chance to talk to Thayne Jasperson, an alternate for the tour from Salt Lake City, Utah, the first thing I noticed was his contagious smile. I remember one of the judges calling him out on his smile thinking he was perhaps "a bit too smiley," but this guy's grin is the real deal.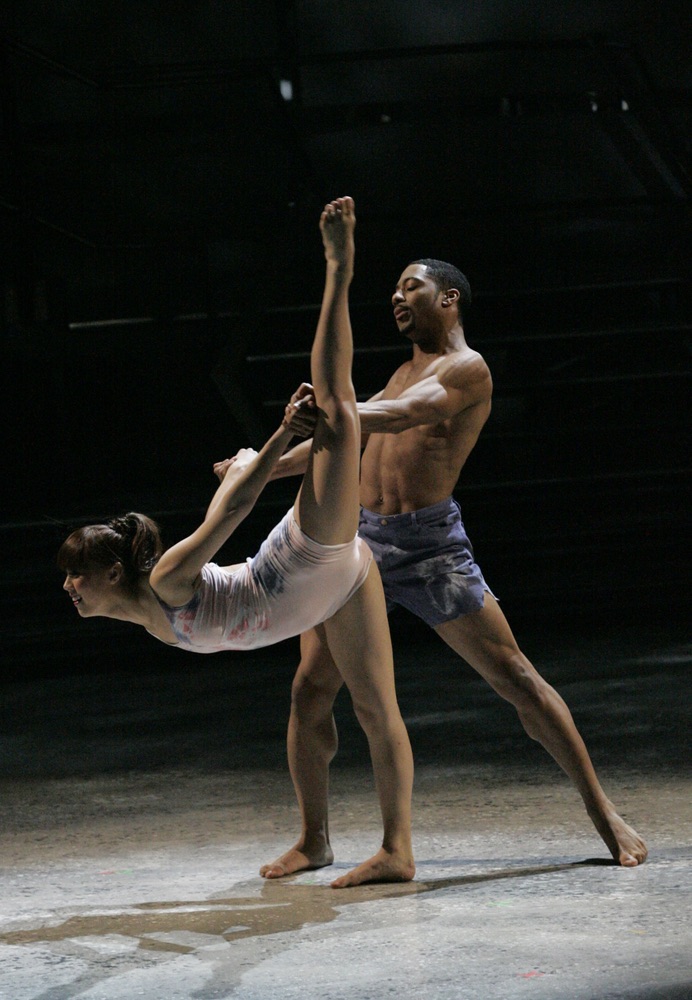 I asked him if he had any secrets about Nigel that he could share with us. He replied, "Nigel is very caring. He wants everyone to succeed. The audience doesn't always get to see the side of him that we get to see."
Kherington Payne, of Placentia, California, is a real California girl in looks and style. At 18, she is the youngest of the dancers; she missed her high school graduation ceremony to tape the show. Her post-high school career has been non-stop, first with the show, then the tour. As soon as the tour is over, she will start work on the remake of the movie Fame, playing Alice, one of the principal dancers.
I congratulated her on her role in Fame. She said she found out that she got the part at the start of the tour. She is the first of this year's dancers, aside from the winner, to be signed to a starring role.
I asked her if there was a stressful moment on the show that made her want to say, "I can't take this anymore!" She said she had cried while working on the country two-step dance. While it didn't make her want to quit, it certainly was a huge challenge and that was the dance that got her voted off the show.
I mentioned to Kherington that I had purposely avoided reading any reviews of the tour so that the performances would be a surprise to me—I wanted to form my own opinion. She asked me what I thought and I told her that I loved the show, the energy and the dancing. It was all phenomenal, and she was just beautiful in every dance. I wished her good luck with Fame, but something tells me luck is already on her side!
In the end, no one went home without a smile. After we said our goodbyes and made our way out to the parking lot, we heard a roar of cheers. Hundreds of fans were lined up outside hoping to get autographs and the tired but appreciative dancers were doing their best to accommodate them.
Some of the dancers have already secured their next roles. Others are contemplating what the future holds. But all of them are grateful for this whirlwind experience!
— V —
ARTICLE CATEGORIES