The Hearth Homes Interiors Way
By Emme Martin | Photography courtesy of Hearth Homes Interiors
Katie Labourdette-Martinez and Olivia Wahler are not your average sisters-in-law. They are the creative force behind the successful Santa Barbara design firm Hearth Homes Interiors. With an innate sense of style and a passion for creating comfortable, livable spaces, they have established themselves as go-to designers for anyone looking to transform their home into a stunning, functional space.
We had the pleasure of sitting down with Katie and Olivia to learn more about their approach to design, luxurious stays, and their latest venture, The Craft House Inn. From their signature blend of refined style and organic textures to their unique perspective on the world of interior design, these talented professionals are sure to inspire you. So let's dive into the world of Hearth Homes Interiors and discover how Katie and Olivia are revolutionizing the interior design scene, one project at a time.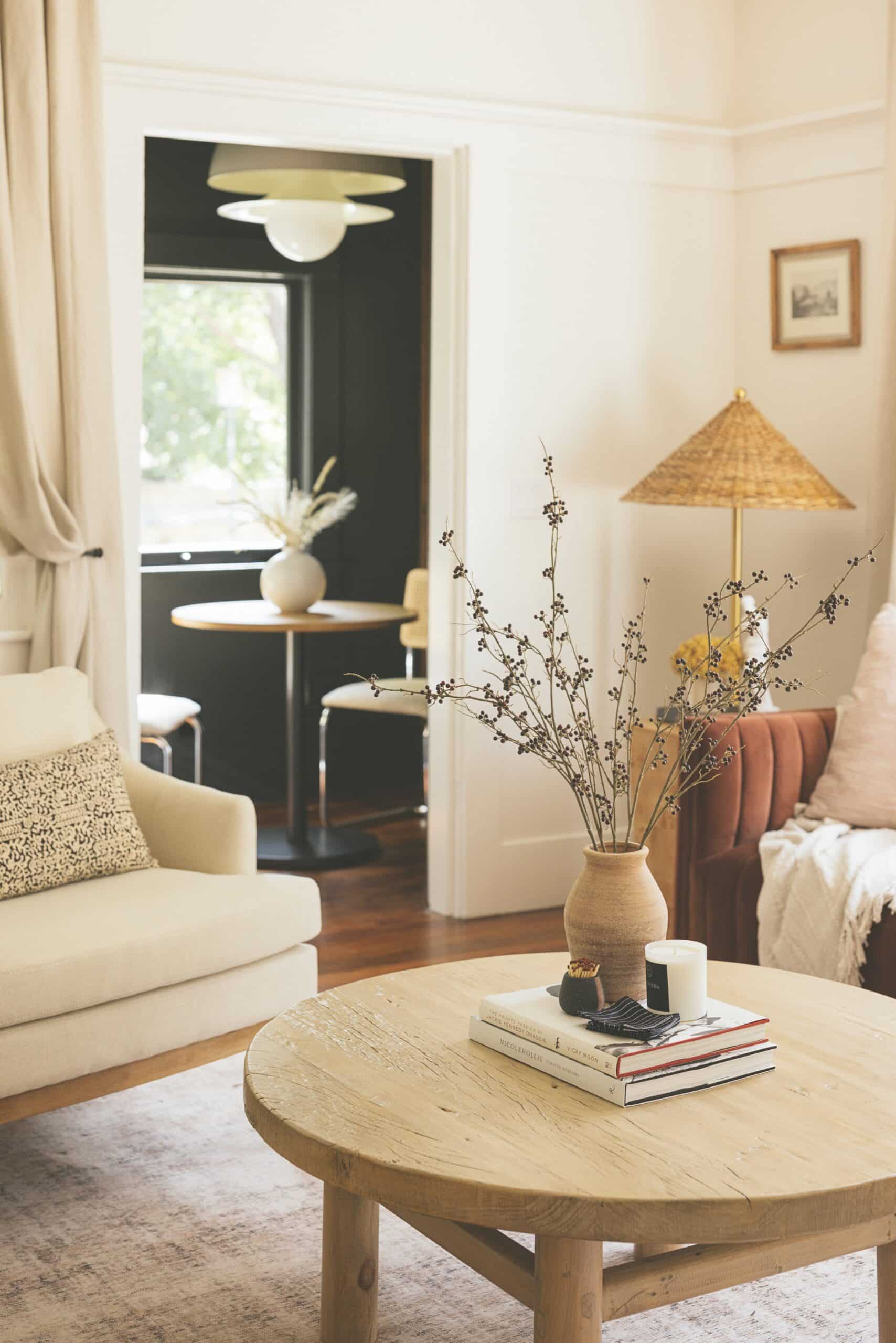 VIE: How did you meet?
Katie: We initially met when I started dating Olivia's brother (now my husband), Lucas.
Olivia: I was still in college at that point, though, and the thought that we would start a business together one day was the furthest thing from my mind.
VIE: Have you always had a knack for interior design?
Olivia: I think we both were always drawn toward interior design—I was always rearranging the furniture in my bedroom when I was a kid. Some said I had an eye for design, but I didn't really realize that it was something we could do professionally until people started asking us for design help when they saw the homes we staged.
Katie: My dad is a general contractor, so I've been around construction my whole life, but I always saw interior design more as a passion than a career path. I didn't think I had what it took to be a professional designer.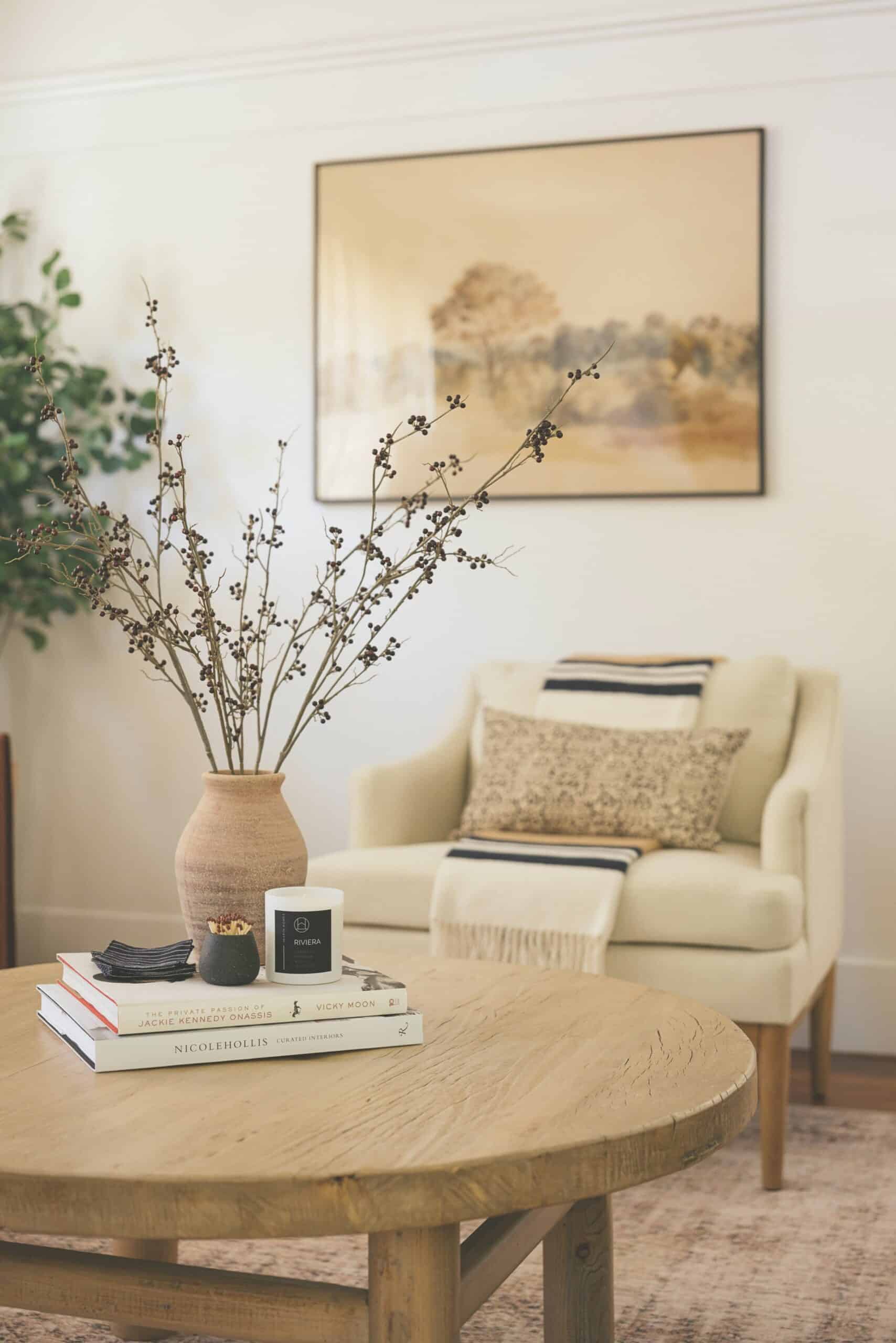 VIE: Did you go to school for interior design?
Olivia: We didn't, which is probably part of why we had a case of imposter syndrome when we first got going.
Katie: I think the imposter syndrome is still there some days because we weren't formally trained!
VIE: What prompted you to open the business one month before Katie's wedding, and how was that experience?
Katie: That's a great question! I guess we just figured we might as well consolidate all the stress at once instead of pacing it out like normal, sane people.
Olivia: You guys also started renovating your house when your first kid was one month old.
Katie: Yeah. I've got issues.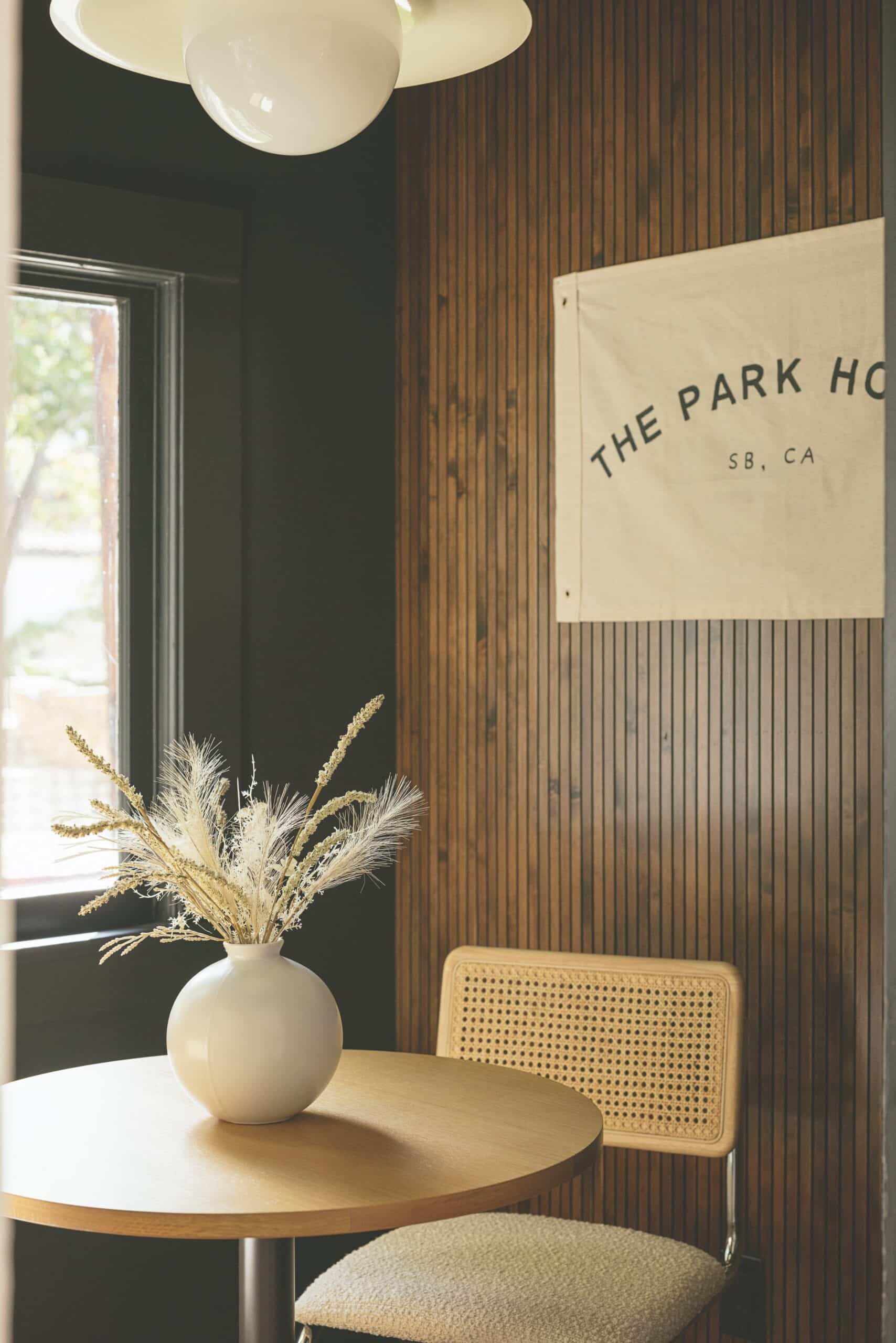 VIE: What constitutes a "full-service" design firm?
Olivia: It means we're involved in the construction process from beginning to end. We go from mood boards to conceptual plans to construction drawings and act as a liaison between our client and the other tradespeople involved in the project. We ensure the project turns out just like our clients envisioned and help troubleshoot and adjust as needed. Then we furnish the home, choose art, and style the whole space before they move in.
Katie: Some of our clients live across the country and say, "OK, I'm going back home for the next nine months. I'll see you when it's done, and I'll bring my suitcase!" It feels incredible to have our clients trust us so much!
VIE: You mention your designs are recognizable and adaptable. What do you mean by that?
Katie: We feel like we have a distinct aesthetic, but we are always very conscious of adapting our style to the style of the home. We work with many older homes and try to build around the beautiful elements that each offers rather than just shoehorning one "trademark" style into every home we work on.
Olivia: We've done French Countryside, Mexican Colonial, Modern Farmhouse, Traditional Spanish, Craftsman—even a Modern Moroccan home! We always ask ourselves, "What would a Hearth Homes take on this style be?"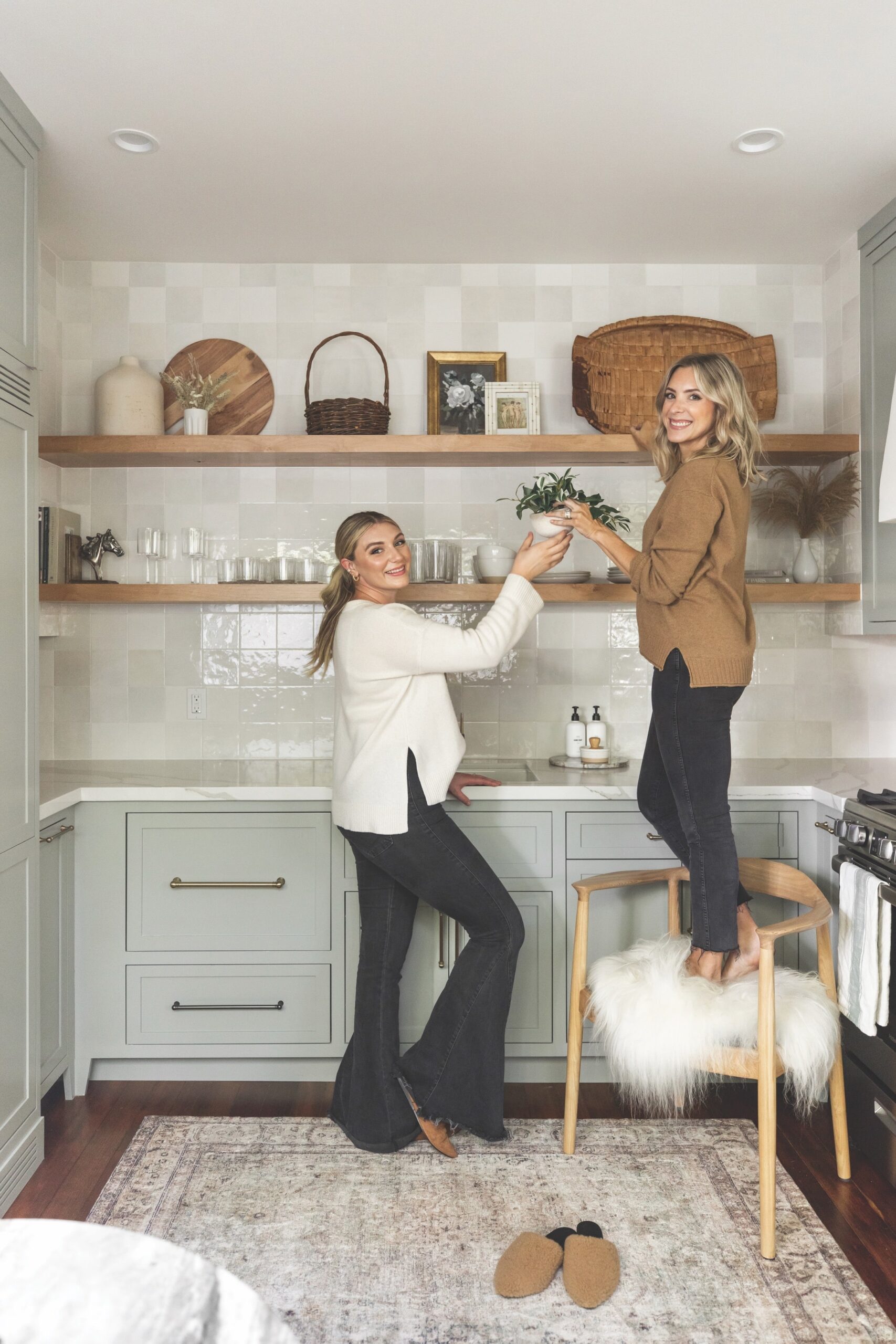 VIE: How do you strive to balance functionality and visual appeal?
Olivia: We're in the business of creating homes, not showpieces, so functionality is always at the forefront. There are so many beautiful materials and furnishings out there that we always feel like we can find something functional, comfortable, and visually stunning.
Katie: I think that's why many of our clients come to us. It's easy to find something beautiful online, but hard to know how comfortable it will be or how it will work in a specific space. We've been doing this long enough and have great relationships with vendors, so we generally know what will work well for our clients' lifestyles.
We're in the business of creating homes, not showpieces, so functionality is always at the forefront for us.
VIE: Speaking of functionality, you offer Hearth Homes Stays in Santa Barbara, which are properties you designed for a relaxing vacation home. What are some design elements within your vacation rental properties that achieve this goal?
Olivia: What separates a good stay from a great one comes down to the details. Of course, we want to ensure we design a functional and comfortable space. Still, we always like to take it one step further to surprise and delight our guests with the little details we consider, such as having easily accessible chargers at each nightstand, games for family time, or gear for the beach.
Katie: Pretty versions of all those things, of course.
Olivia: Duh.
Katie: It's really about designing the experience. If we can remove as much stress as possible, our guests will have a better time. That plays into our design process, too; we always think about using materials and furnishings that will last for a long time, guest after guest. The last thing we want is something breaking down while guests use it because that's all they'll remember.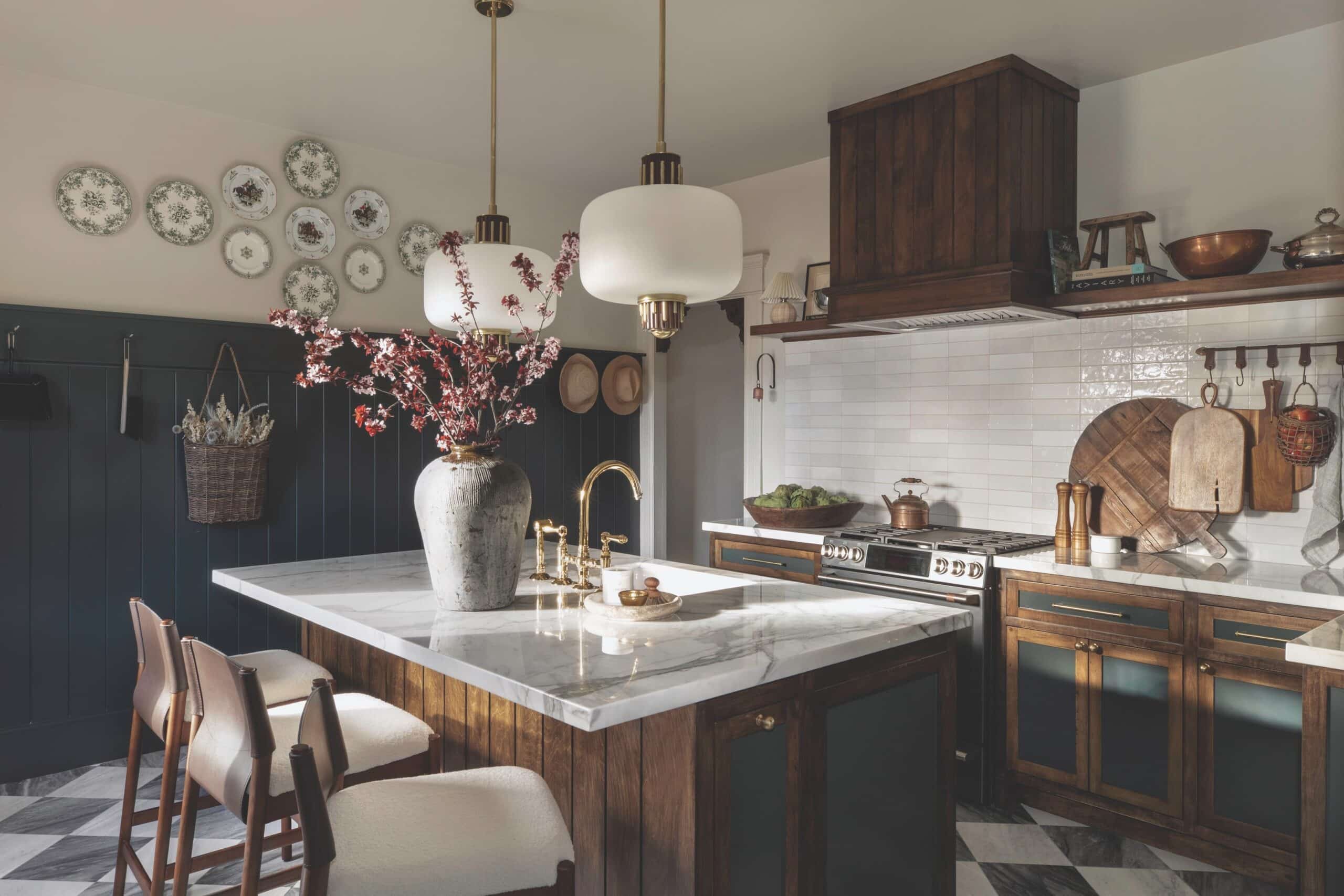 VIE: Where did you come up with the idea to offer "stays," and how do you decide which properties to design?
Katie: We had been flipping houses for a few years, and every time we sold one of them, it was like selling one of our babies. We always aimed to hold onto some investment properties and knew Santa Barbara would always be a travel destination. So a few years ago, we designed a beach house, and instead of selling it, we kept it as a Hearth Homes Stay!
Olivia: We focus on picking Stays with something unique to offer guests. We gravitate toward architecturally interesting homes or homes that have amazing locations. Most of our Stays are larger homes because we want to provide beautiful, well-designed spaces where families can stay together.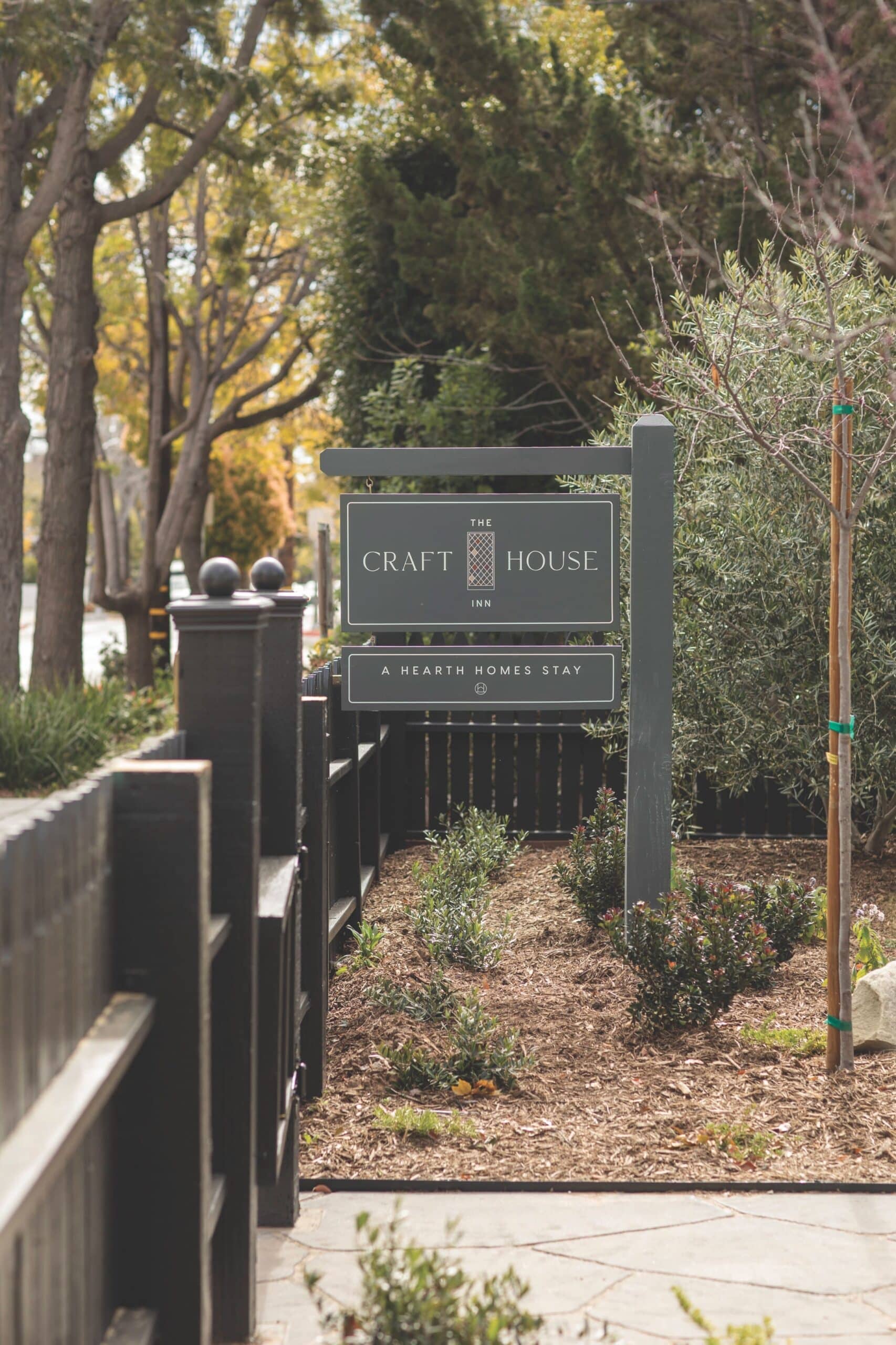 VIE: How does the location of a home, such as Santa Barbara, influence how you design it?
Katie: Being in Santa Barbara, we know people will want to spend time outside. So, we always focus on the indoor-outdoor flow and try to design elements that help our guests enjoy the outdoors to the fullest while they're here.
Olivia: Our beach houses, for example, have outdoor showers for the guests to rinse the sand off, and we always focus on building great outdoor dining areas.
VIE: The word on the street is that you recently opened an inn! Please tell us a little about this exciting new venture.
Katie: Yes! We are so excited about that project! We bought a turn-of-the-century inn a little over a year ago that we've been bringing back to life. It had this incredible Craftsman architecture and many amazing design details that had all been covered and forgotten.
Olivia: In one room, they actually covered up the most incredible oak pocket doors with drywall!
Katie: Ugh, yeah. So, we spent much time refurbishing and bringing it back to life. It's called The Craft House Inn and recently opened this spring!
— V —
---
Book The Craft House Inn or any of Hearth Homes' other stays at Stays.HearthHomes.com! Visit HearthHomesInteriors.com to see more design projects.
ARTICLE CATEGORIES