Stepping Up in Times of Need
As the world turned upside down and so many people were forced to leave work and shelter in place due to the global coronavirus pandemic, the Northwest Florida community was no exception. Restaurants, beaches, and attractions along the Gulf Coast shut down in March of 2020, the time when they would normally be preparing for a busy spring break season. Schools and day cares closed, and parents became teaching assistants as children took on the daunting task of distance learning. Unemployment spiked to its highest level in decades as businesses shuttered their doors for the sake of public safety. But amid all the chaos, the region's heroes—nonprofits, charitable organizations, volunteers, first responders, and health-care workers—rose to the challenge.
These are just a few of the incredible people and organizations making a difference in our communities year-round!
United Way of the Emerald Coast
United Way Emerald Coast released its third phase of grant money totaling $70,000 to fifteen nonprofit organizations in Okaloosa and Walton Counties; the distributions came from the organization's COVID-19 relief fund. Since United Way began the COVID-19 relief grant process, it has provided a total of $140,000 to nineteen vetted local nonprofits. United Way works with hundreds of partners to fight for the health, education, and financial stability of every person in those counties. The COVID-19 relief grants help support nonprofits who provide housing assistance, utility assistance, health care, child care, and food security to working households negatively impacted by the coronavirus pandemic.
"Because of the sudden economic impacts of COVID-19, many hardworking local households are still struggling to make ends meet," says United Way CEO Kelly Jasen. "Our nonprofit partners are trying to do all they can to rise to the challenge of these uncertain times. We are proud to support their efforts—and thousands of local families—with these COVID-19 relief grants. We are incredibly grateful for the corporate partners, individual donors, and volunteers who are stepping up to help our community address these unprecedented needs. Because of these partnerships, Phase Three funds were allocated to fifteen vetted nonprofits supporting the people who were hit the hardest by this pandemic."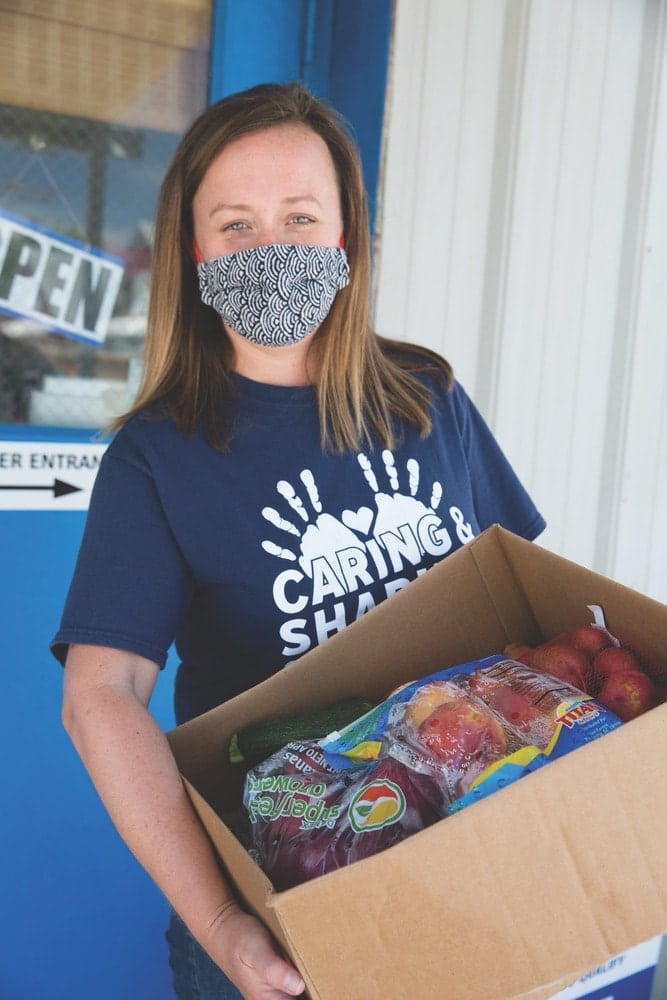 Caring & Sharing of South Walton
Caring & Sharing is a nonprofit providing food, clothing, prescription, rent, and utility assistance to individuals in need. In response to widespread requests for support during COVID-19, the Caring & Sharing board of directors elected to redirect surplus funds, which had been set aside for a new building, to help the community through the new Caring & Sharing Neighborhood Fund. Despite temporarily closing its thrift store to protect the health of clients and volunteers, Caring & Sharing provided 745 bags of food to 382 families (1,269 individuals) in Walton County through its drive-through food pantry operation. Additionally, the nonprofit distributed more than $22,000 in funds in April to help community members pay rent and utility bills during these challenging times.
Gifts to the fund can be made now on the Caring & Sharing website. The organization is creating a streamlined application process for local nonprofits affected by COVID-19 who need financial support for programs that serve the community. For up-to-date information on this process, visit the website or Facebook page.
CaringandSharingSoWal.org/caring-during-covid19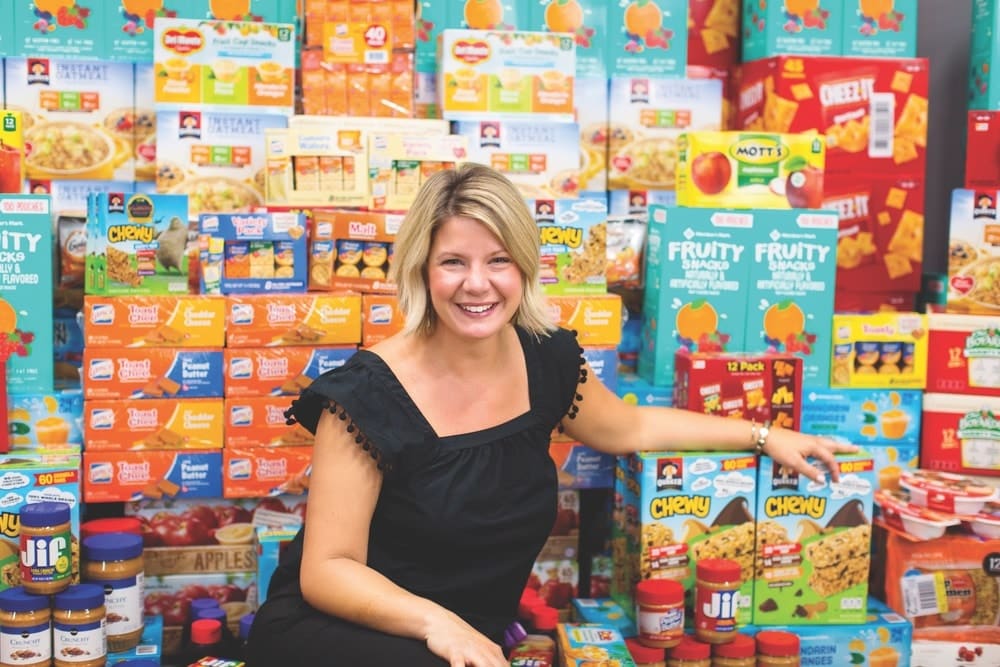 Food For Thought Outreach
Food For Thought, celebrating its tenth anniversary this year, provides backpacks filled with healthy, easy-to-prepare food for students who are dependent on free or reduced-price school meals. The goal is to support a child's development and educational experience by bridging the gap between school meals during weekends and holiday breaks. This summer, the nonprofit is providing curbside food pickups for five hundred to six hundred families twice a month at five locations in Okaloosa and Walton Counties. Volunteers and staff follow CDC guidelines in the preparation and handling of the food that is loaded into each family's car.
"We are grateful for our volunteers who continue to help serve the kids in need in our community to help fight the meal gap while schools are closed," says founder Tiffanie Nelson. "This year will look different, because it has to; however, our commitment to fighting food insecurity remains the same. Food For Thought will now provide five pickup locations to better serve the families in our program. Each weekly service will distribute no less than thirty food items to each family during this challenging time." As a family or business, you can sponsor a month of food services at one of the five locations for $1,500. You can donate online or send a text reading "FFTSUMMER" to 44321. Family and business recognition for those who donate will be given at the curbside pickup location.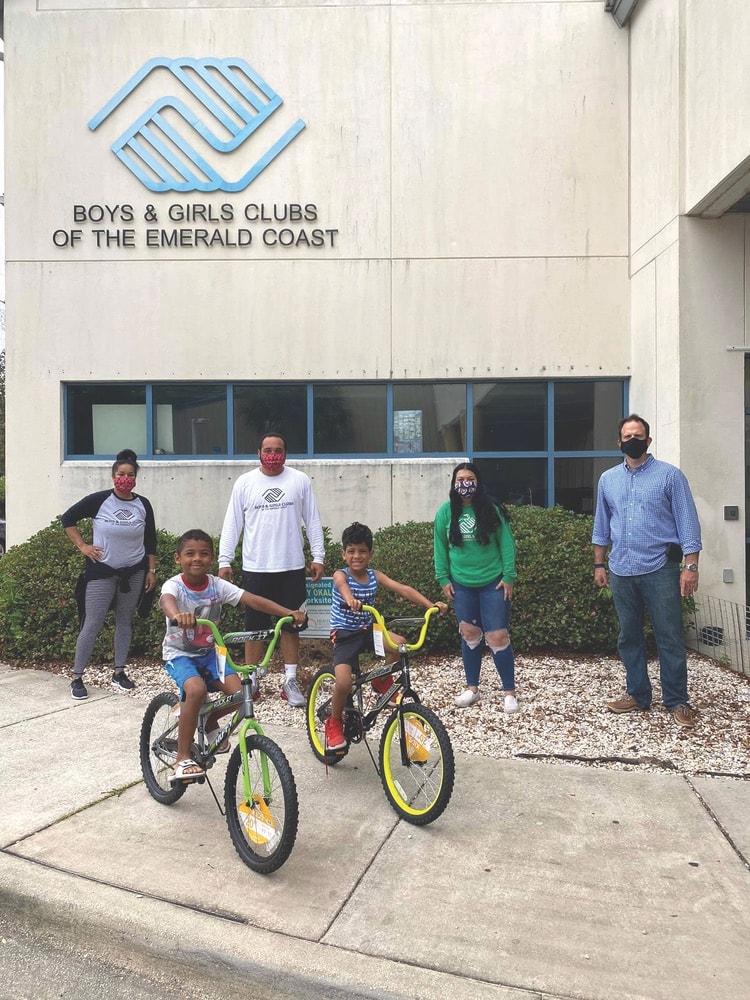 Boys & Girls Clubs of the Emerald Coast
The Boys & Girls Clubs of the Emerald Coast has closed its facilities due to the coronavirus pandemic. Still, its dedicated staff members continue to find ways to stay engaged with youth in the community. Over the Easter weekend, staff gathered at the Fort Walton Beach center for two drive-thru giveaways. Families drove through the center's parking lot on Saturday to get bags of Easter candy donated by CVS Pharmacy. Then, the Boys & Girls Club invited everyone back again on Easter Sunday, where they gave eighty bicycles, thirty scooters, toys, games, and stuffed animals to more than one hundred local families. "We hope these new bikes and scooters make it easier for kids to get outside and stay active while we're all stuck at home," says Shervin Rassa, CEO of the Boys & Girls Clubs of the Emerald Coast. "We may not be able to see our kids in the Clubs right now, but it was great to see happy faces as they drove through to pick up their bikes and candy."
Although facilities are closed, program leaders continue to provide virtual programming to members on Facebook and their website, while also connecting via video conferences and phone calls. The Boys & Girls Clubs of the Emerald Coast serves more than 4,200 students in eight centers across Escambia, Okaloosa, and Walton Counties. They promote and enhance the development of local boys and girls by instilling a sense of competence, usefulness, belonging, and influence through its programs focused on academic success, healthy lifestyles, good character, and citizenship.
Costa Enterprises McDonald's
Costa Enterprises McDonald's twenty-four locations along the Emerald Coast area served 9,056 free combo meals to medical workers as a part of its Free Meals for Heroes initiative in March of 2020. The franchise created the initiative as a way to thank the medical professionals dedicating their time and putting themselves at risk during this global pandemic. While most of the population was under self-quarantine or practicing social distancing, hospital workers continued to work diligently during regular and extended hours. This offer was created as part of the Costa Cares program, whose mission is to provide outstanding community service through various fund-raising efforts, such as supporting local schools, partnering with churches, being involved with international and national charities, and offering any help or services that the community may need.
— V —
---
This is only a small sampling of the many organizations doing incredible good for their communities during these hard times. We would like to thank each and every one of them for their kindness, dedication, and service to others.
ARTICLE CATEGORIES