Corcoran Group Partners with Hilary Farnum-Fasth and Jacob Watkins
Photography courtesy of Corcoran Reverie
"After twenty-three years in real estate and the amazing success of Hilary & Reverie in such a short time, I wasn't really looking for anything else," says Hilary Farnum-Fasth. "I never expected that my reverie would come true and I would find myself affiliated with the Corcoran Group. This is truly the stuff that dreams are made of."
The Corcoran Group, one of the world's leading luxury real estate brokerages, was the only corporate firm that Hilary would ever consider partnering with, she says. The international firm has been an independent company for over fifty years; it was founded and cultivated by well-known entrepreneur Barbara Corcoran, who built the company on principles of customer service and the best quality properties—values that are instilled in each of its agents today. As fate would have it, the Corcoran Group did knock on Hilary's metaphorical door earlier this year, and the Northwest Florida broker was overjoyed to answer.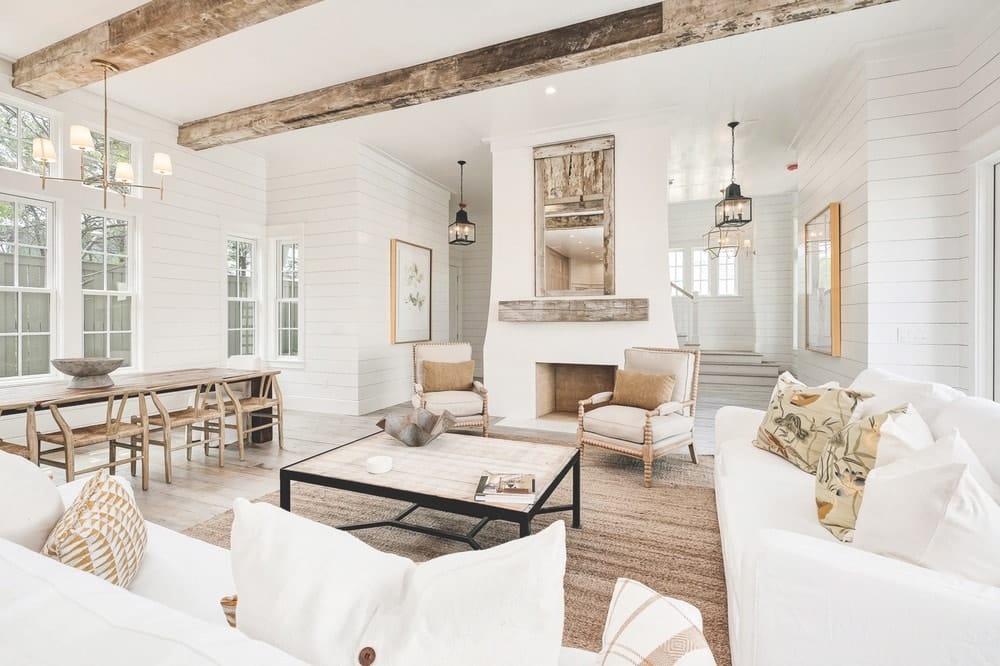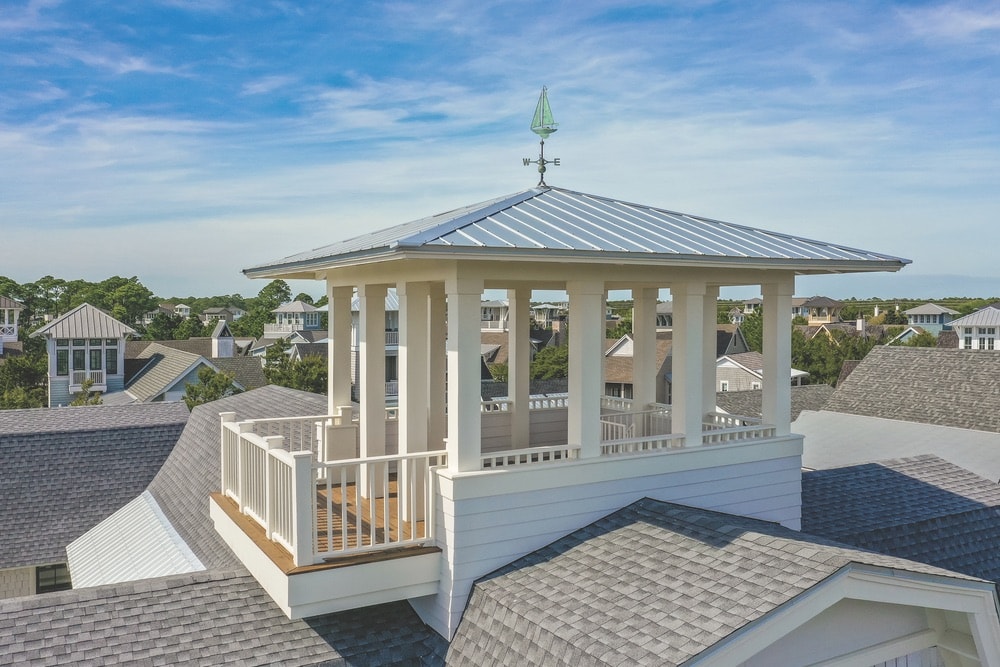 "I thought my coworkers were pulling a prank on me when I got the call from Corcoran," Hilary laughs, ever grateful that the international brand chose her boutique brokerage on 30-A, Hilary & Reverie, to partner with when they began looking into the Northwest Florida real estate market as an area for expansion. "Corcoran is the most prestigious firm in the world. They have had the highest sales across the board, including a $238 million New York City penthouse last January, which holds the record for the highest residential sale in the country. Their model to partner with independent brokerages is different from any other corporate firm—they approach potential partners in areas they feel are experiencing or about to experience substantial growth. Northwest Florida was only the fourth area they branched into—with Chicago, LA, and Orlando before us. We're such a small area compared to the others, so it's very telling of how strong our market is."
A recruiter for the Corcoran Group had been following the quickly strengthening real estate industry in Northwest Florida—particularly the luxury vacation communities along Scenic Highway 30-A—for several years, monitoring the area for potential and particularly following Hilary's impressive career with her brokerage. When it came time to get serious about partnering with a firm in the area, Corcoran knew where to look for local expertise.
When it came time to get serious about partnering with a firm in the area, Corcoran knew where to look for local expertise.
"It's no secret that I adore Florida, and this miraculous string of beach towns has been on my mind for a very long time," says Pamela Liebman, president and CEO of the Corcoran Group. "I knew, though, that bringing the Corcoran brand to 30-A required alignment with a broker of uncommon reach and reputation. Fortunately, that's exactly what we found in Hilary Farnum-Fasth. Her encyclopedic knowledge of these communities and her total fluency with the luxury real estate scene here makes her the perfect fit for the Corcoran brand."
Hilary was humbled and excited to begin the new partnership, with the Northwest Florida brokerage branded as Corcoran Reverie under her leadership and that of partner Jacob Watkins, formerly of 30A Realty. Jacob had taken over the thirty-year-old 30A Realty a few years ago, giving it a stylish refresh while honoring its history in the area. He and Hilary met through being on the board of Food For Thought, a local nonprofit fighting child hunger in the area. According to Hilary, they frequently collaborated and partnered on advertising. "We always talked about partnering more closely, and when I got the call from Corcoran, I realized we had finally found a way to do it."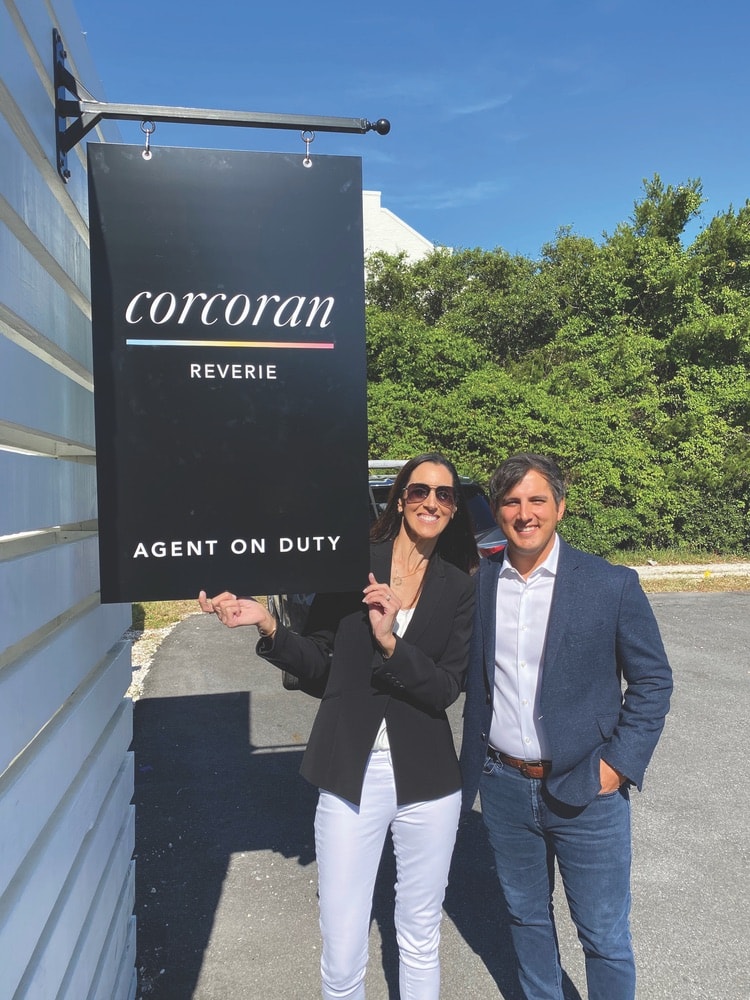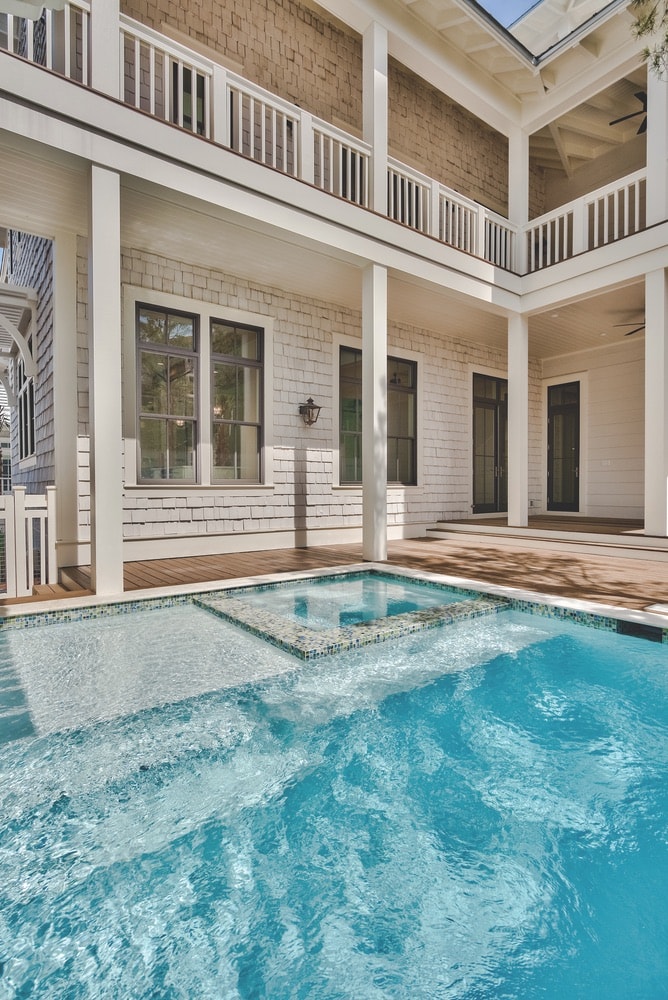 Hilary and Jacob merged their companies, growing their team and nearly doubling their listing portfolio while also announcing the Corcoran Reverie affiliation this past April amid the COVID-19 pandemic, which was shutting down businesses around the world. It became the first virtual launch and simultaneous affiliate merger for the Corcoran Group. Corcoran Reverie now comprises over eighty real estate agents, luxury property specialists, and other professionals who are equipped to help buyers and sellers from any location with all their Northwest Florida real estate needs.
"I could not be more thrilled to merge the history, experience, and expertise of 30A Realty with the full-service brokerage of Hilary & Reverie to establish Corcoran Reverie," says Jacob. "Corcoran Reverie will bring to the market a level of knowledge, service, and luxury that cannot be matched in Northwest Florida. This team represents the preeminent brokers and agents along the Emerald Coast, and we are looking forward to serving our customers and clients as Corcoran Reverie."
Many northern residents are moving south to the sunny beach areas, while those in bigger cities are seeking more rural options where the virus is less prevalent.
In addition to truly bringing an expansion to the Northwest Florida real estate market that had not yet been realized, Hilary says another reason she wanted to partner with the Corcoran Group was so that her agents and those of 30A Realty could greatly benefit from the brand's reach and assets for training, networking, and advertising. "I'm at the point in my career where I want to invest in my agents and build them up," she says. "I realized when I sold over $100 million in real estate last year and my next best-performing agent sold $20 million, that didn't feel good. I want them to go on to become CEOs or have their own brokerages and be successful. I knew this partnership created perfect timing for that and could help me help them."
The numbers don't lie—Northwest Florida's beach communities have experienced a considerable influx of home sales as the world reels in the wake of COVID-19. Many northern residents are moving south to the sunny beach areas, while those in bigger cities are seeking more rural options where the virus is less prevalent. Hilary says her recent sales calls with Corcoran's affiliates in places like New York and Miami have been interesting, as Northwest Florida is seeing practically the opposite result that more populated regions are facing.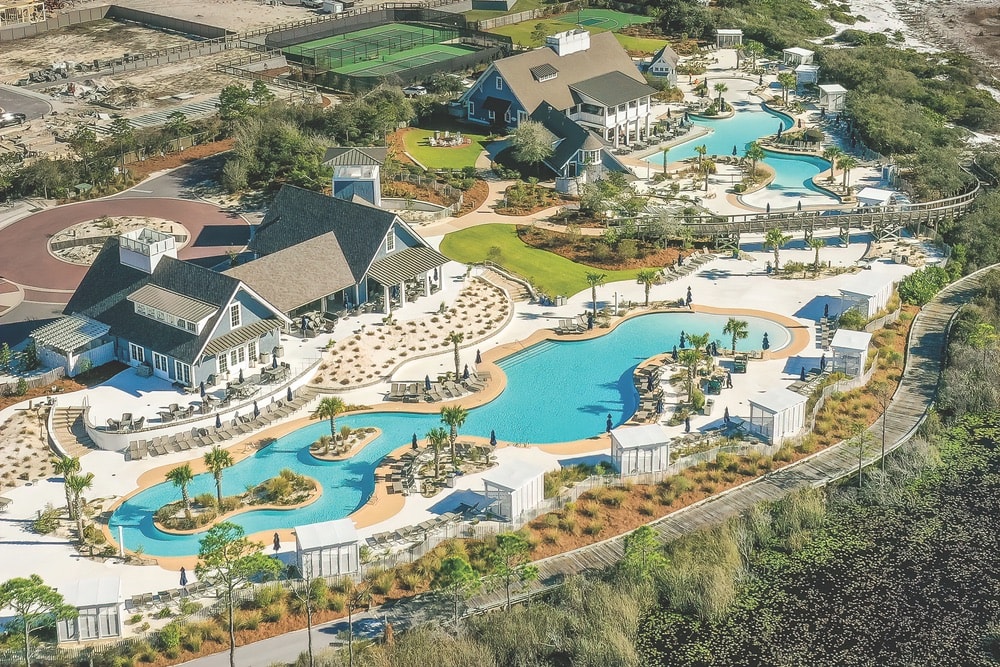 "Our 30-A area seems to be blessed beyond comprehension," she admits. "There seems to be no other word for it. Whether it is because of supply and demand and whether this upward trend is sustainable remains to be seen as we move into the summer and fall seasons, but right now, we're seeing enormous growth. COVID did shift things, and another big reason I wanted to partner with Corcoran was its connection to the Northeast as a New York–based company. For a few years, I have felt that we were going to need those connections to bring a new buyers' pool into this area to introduce that world to our world. I thought it would be in the next three to five years, but because of COVID, that need was expedited, and thanks to Corcoran, we can make those primary and secondary home sales happen now."
She continues, "A big part of Corcoran's brand ethos and culture is in their tagline, 'Live Who You Are.' They've stayed on target with that campaign and mind-set, and it's something we are proud to carry over at Corcoran Reverie as we help our buyers live their dreams of living who they are through our Northwest Florida beach lifestyle."
— V —
---
For more information or to view properties, visit CorcoranReverie.com.
ARTICLE CATEGORIES