A New 30-A Family Tradition
By Jordan Staggs | Photography by That Girl Media
Families visiting Seaside, Florida, this year might have noticed a new little shack tucked between the crowd-favorite Great Southern Café and the beloved Sundog Books and Central Square Records in the beach town's main thoroughfare. But more than just a great new kid-friendly pit stop, The Chicken Shack represents a vision of Chef Jim Shirley to bring new flavor to the beach communities of 30-A.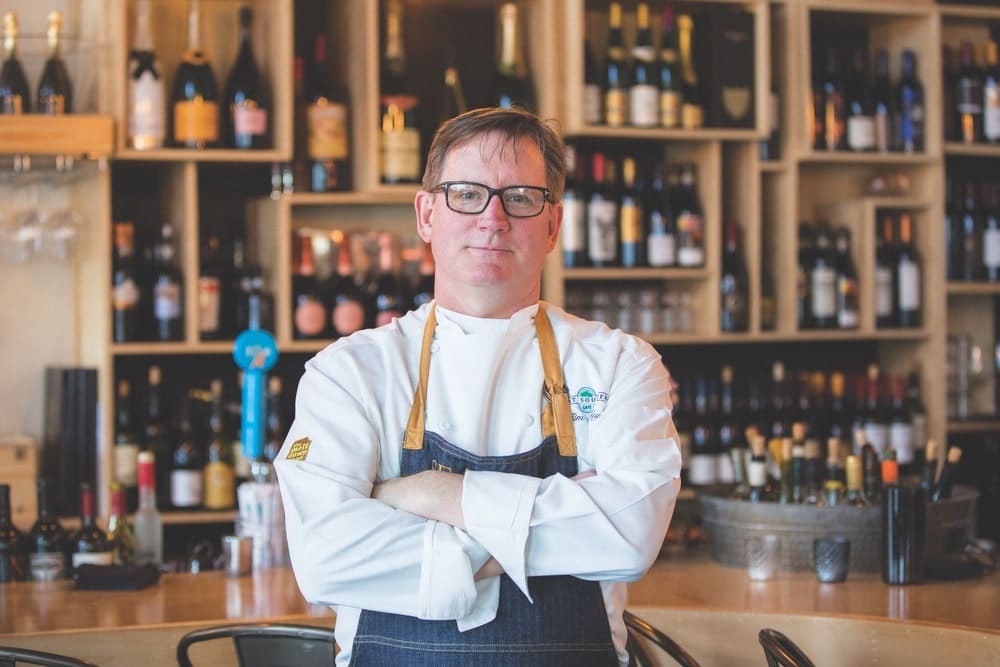 "A huge influence on my career as a chef and restaurateur came from both of my grandmothers, who were the quintessential Southern cooks," Chef Jim explains. "With The Chicken Shack, our goal is to make not only great traditional Southern fried chicken but also bring other chicken dishes from around the world to our guests. I'm always experimenting in the kitchen and get bored if I'm not coming up with new menu items, so our specials at The Chicken Shack will reflect a spin on chicken dishes from all over—leading to our tagline for the restaurant, 'Every Mama's Chicken.'"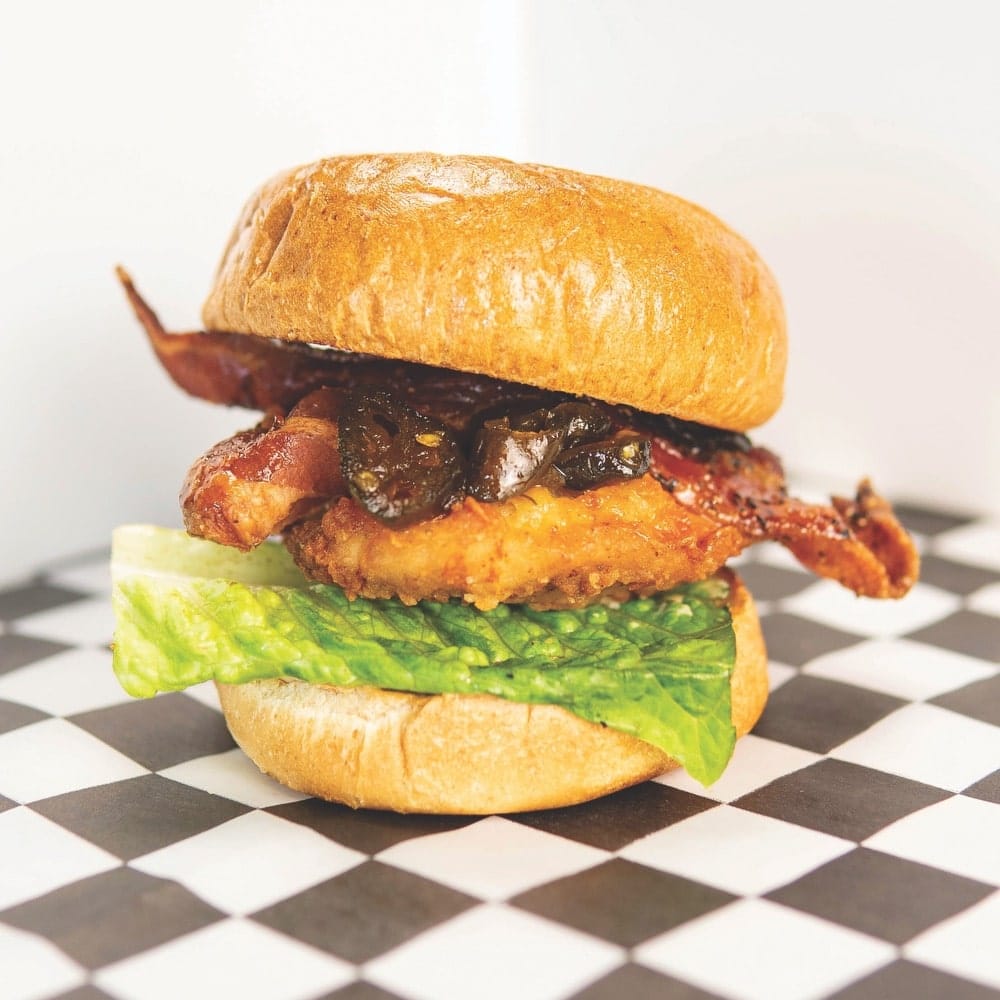 The Chicken Shack opened in the heart of the New Urbanism community in April of 2022 and has since racked up rave reviews from locals and tourists. Staple menu items include the sweet tea-brined fried chicken—breasts, thighs, drumsticks, and tenders—as well as a mouthwatering array of homemade sides, including loaded baked potato salad, deviled potato salad, brussels sprouts slaw, and sweet potato tots in addition to regular tater tots and fries. Chef Jim and the team at The Chicken Shack have also perfected their version of Southern fried chicken sandwiches and buttery chicken biscuits, which guests can also order "Carson-style" with candied bacon and jalapeños. Wings, burritos, and chicken salad round out the menu, while daily specials allow Jim and the kitchen staff to bring in those dishes from other cultures and house specials on a rotating basis.
A sweet-tea brine, rather than the traditional buttermilk, gives The Chicken Shack's fried chicken a sweeter flavor, and the switch seems distinctly appropriate for the shack whose "parent" is the Great Southern Café. As the iconic Seaside destination is conveniently right next door and the flagship of Chef Jim Shirley's restaurants, The Chicken Shack even offers the number-one Great Southern dish, Grits À Ya Ya, available with chicken or classic shrimp.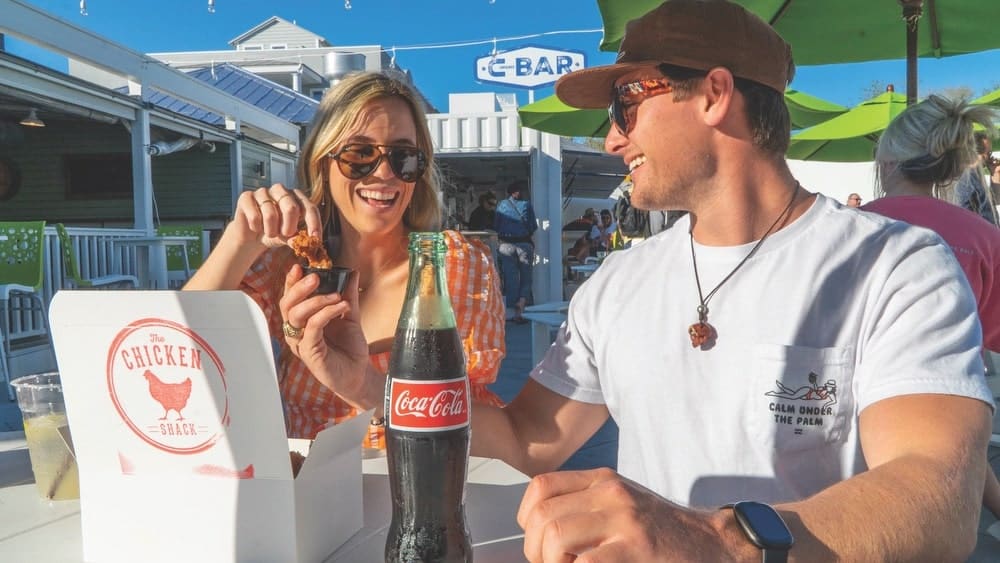 "We're excited about continuing to refine and expand the menu at The Chicken Shack," adds Madison Shirley, director of brand and storytelling for the family business. In addition to Great Southern Café and The Chicken Shack, the brand also encompasses The C-Bar, b.f.f., Meltdown on 30A, The Bay, North Beach Social, and Farm & Fire, all located in South Walton, Florida. "This opportunity to put the 'Jim Shirley' twist on something as classic as fried chicken has been in the works for a while. As in all our restaurants, we're committed to providing great-tasting menu items with the best quality ingredients and the most sustainable, efficient methods in the kitchen."
We're committed to providing great-tasting menu items with the best quality ingredients and the most sustainable, efficient methods in the kitchen.
She continues, "The Chicken Shack's casual walk-up dining experience for the families and visitors in Seaside has also recently been enhanced with online ordering! Now our guests can create their order on our website and pick it up at their preferred time."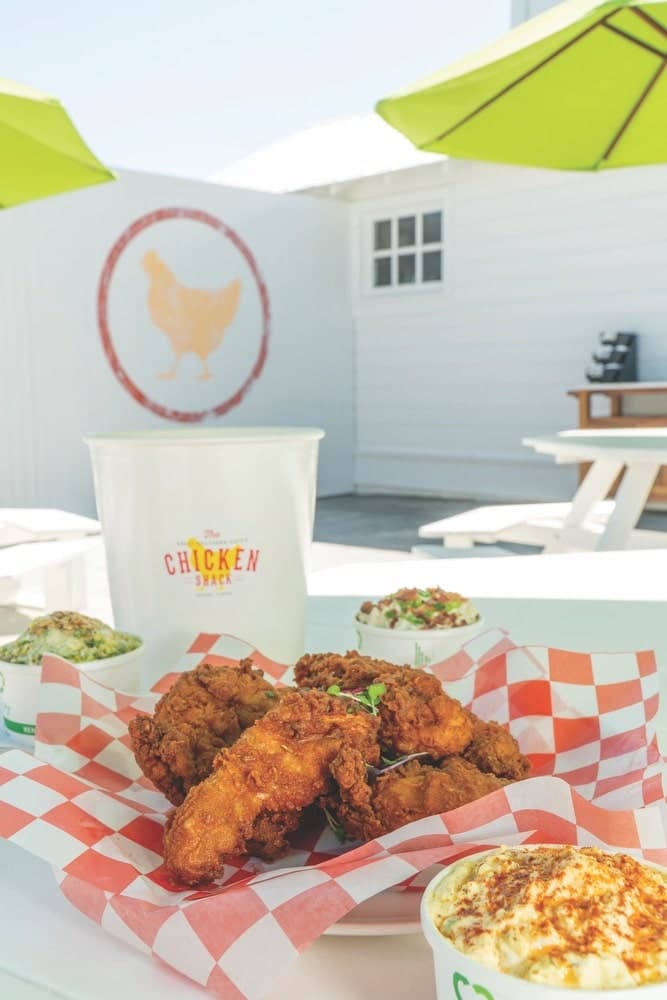 The Chicken Shack is just one of several exciting developments for Chef Jim Shirley this year. He and his executive chef team are headed to the Big Apple with Visit South Walton to participate in Food Network's fifteenth New York City Wine & Food Festival this October 13–17, where they'll be cooking several dishes from Chef Jim's restaurants. Great Southern Café was also recently named a winner of the 2022 Wine Spectator awards—its ninth year earning this distinction.
The C-Bar is another new addition to the Chef Jim Shirley restaurant lineup, between The Chicken Shack and Great Southern Café. This upcycled shipping container plays host to a forty-seat bar focusing on craft cocktails, beer, and a great wine selection, in addition to offering the Great Southern dining menu to those seated at the bar. It joins the frozen-drink bar, b.f.f., located on Great Southern's other side, in offering guests walk-up options so they can stroll through Seaside or hit the beach with their favorite beverages.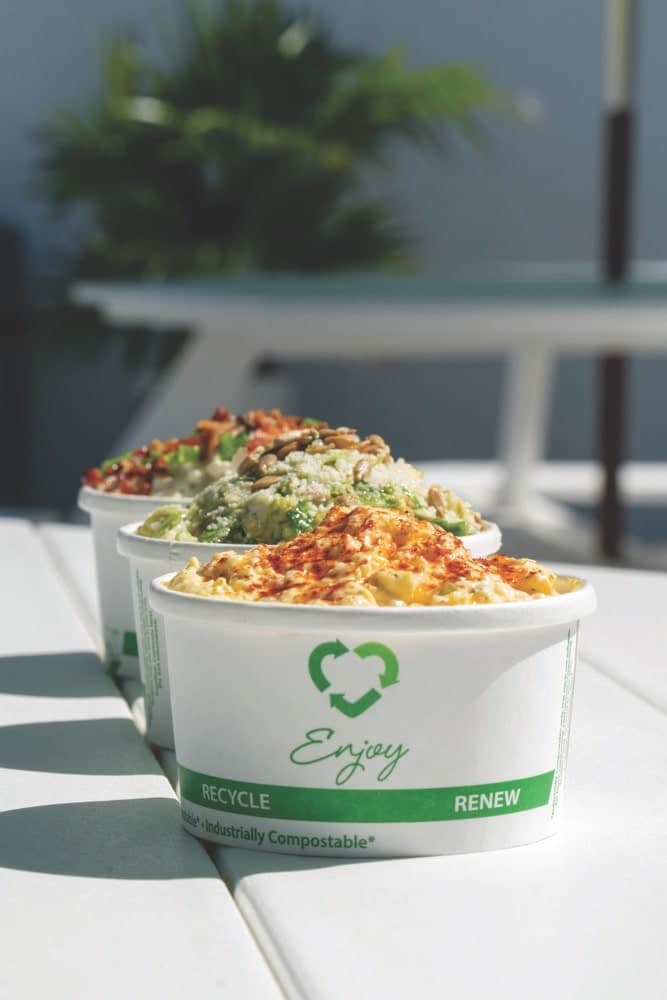 The menu and atmosphere at Farm & Fire, located on the Choctawhatchee Bay just south of the Highway 331 bridge, also got a revamp this year. The changes include the addition of the "boat bar," a beautiful thirty-foot mahogany bar that was the centerpiece of the now-defunct 723 Whiskey Bravo in nearby Seagrove Beach. The bar, crafted by the master woodworkers at E. F. San Juan in Youngstown, Florida, was rescued by developer Lloyd Blue and repurposed as the new focal point in Farm & Fire's main dining room.
"There's always something new happening at our restaurants," Chef Jim expounds. "We're looking forward to heading to New York to represent Florida and South Walton to a global audience and then coming home and continuing to offer our locals creative and delicious menu items and specialty cocktails as we head into the fall and winter seasons. We're grateful to be part of so many family traditions in South Walton and to tell the story of Florida food through all our restaurants and events."
— V —
---
Visit TheChicken-Shack.com to learn more or order online, and head to ChefJimShirley.com to learn about all Chef Jim Shirley's restaurants.
ARTICLE CATEGORIES