Eco-Chic Safari Adventures with Cheetah Plains
Interview by Emme Martin |
Photography courtesy of Cheetah Plains
The Sabi Sand Nature Reserve, the oldest private game reserve in South Africa and the birthplace of sustainable wildlife tourism, sets the stage for an extraordinary journey. In this remarkable environment lies Cheetah Plains, a contemporary safari lodge that combines luxury and sustainability. Established in 2018, Cheetah Plains has garnered renown for its unwavering commitment to environmental stewardship while immersing guests in the area's pristine natural beauty.
Nestled within a landscape of unparalleled biodiversity, Cheetah Plains offers a unique opportunity to witness South Africa's wildlife in its natural magnificence. The lodge elevates the safari experience to new heights, providing luxurious accommodations that blend modern architecture and amenities with a profound reverence for the environment. The private bushveld villas redefine notions of privacy and comfort, each attended by dedicated teams ensuring every guest's needs are met and exceeded. Every detail has been thoughtfully considered, from meticulously curated artistry to the finest luxury finishes.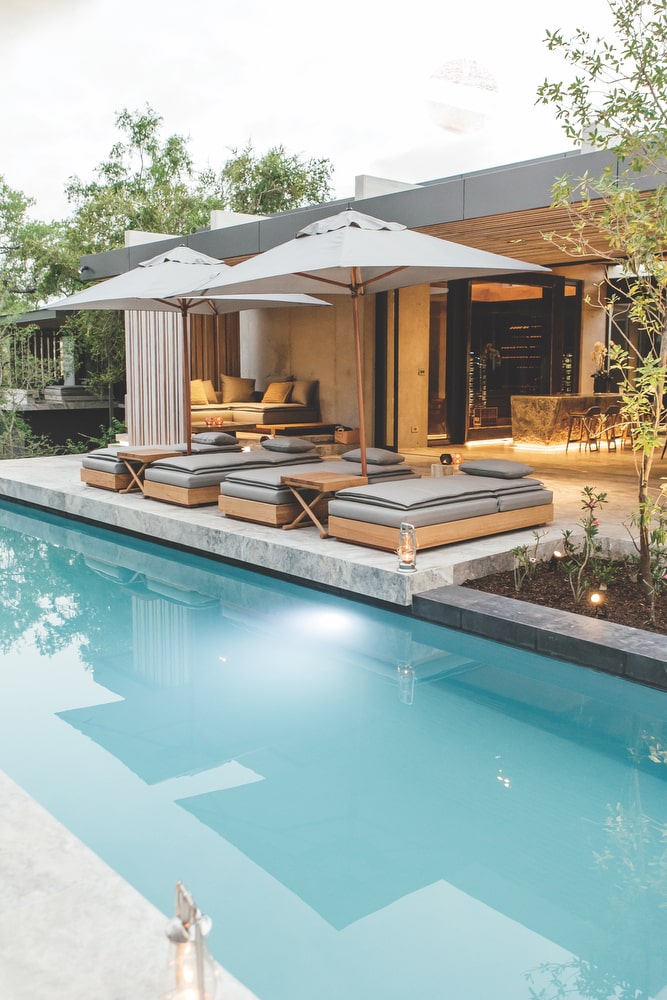 Cheetah Plains is more than just a visual marvel. It stands as an innovator in preserving and nurturing the diverse Sabi Sand ecosystem. Embracing a resolute zero-carbon emission stance, the lodge deploys electric safari vehicles that glide silently through the bush, leaving only a minimal ecological footprint in their wake. These efforts exemplify the property's unwavering commitment to sustainability, allowing guests to form a profound connection with the untamed landscape.
In our conversation with the founder of Cheetah Plains, Japie van Niekerk, we delve into the lodge's distinctive approach to luxury and sustainability in safari travel. We explore the unique design of the exclusive villas, the diverse array of activities available to guests, and some of the most unforgettable wildlife encounters awaiting those who venture to this remarkable destination.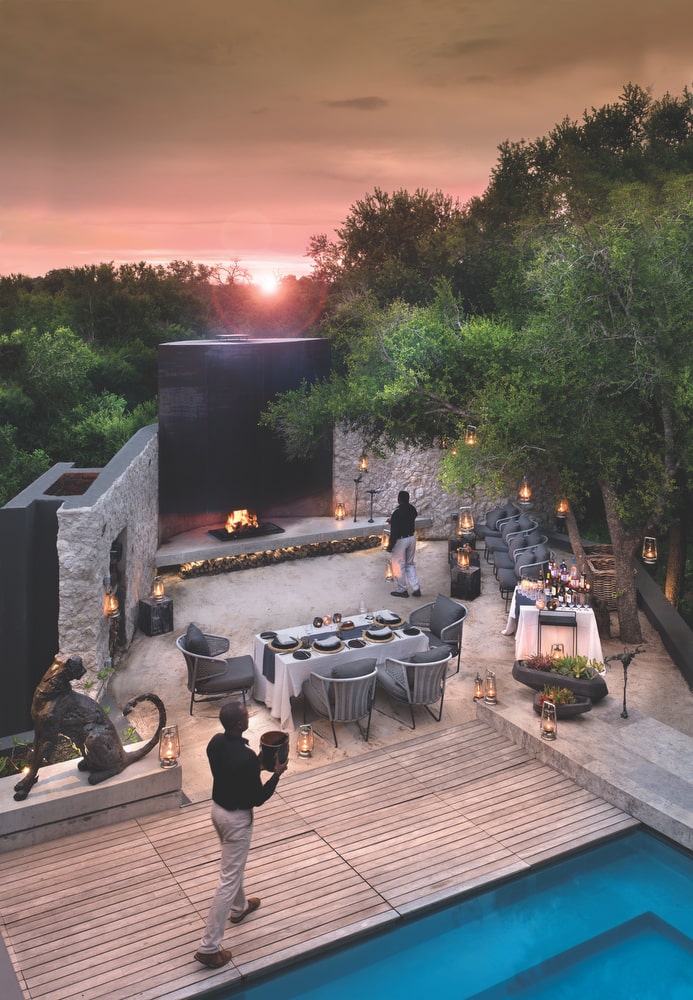 VIE: What inspired your vision for Cheetah Plains, and how does it cater to guests seeking a unique and personal travel experience?
Japie van Niekerk: My vision for Cheetah Plains stemmed from my preference for travel. I've always cherished moments spent with my family and friends, deeply immersed in breathtaking surroundings, creating lasting memories, all in the luxury of privacy. This philosophy is evident in every corner of Cheetah Plains. My passion for South African fine art and our country's exceptional wines is showcased throughout the villas. I've personally curated every piece of artwork and selected each varietal, and it's an honor to share these collections with our guests. With its inception in 2018, Cheetah Plains was designed as an oasis of luxury and environmental consciousness, offering guests an unparalleled opportunity to experience the beauty of the Sabi Sand Nature Reserve.
Cheetah Plains was designed to amplify the sensation of being deeply connected to the wilderness, blending the outdoors and indoors.
VIE: How do the design and architecture of the three exclusive villas contribute to guests' experience and connection to nature?
JVN: Each of our villas is strategically nestled within the bush, allowing for unique experiences: one overlooks a dam teeming with hippos, while others are positioned near active waterholes. Cheetah Plains was designed to amplify the sensation of being deeply connected to the wilderness, blending the outdoors and indoors.
VIE: What distinguishes Cheetah Plains from other game reserves in the region?
JVN: Cheetah Plains stands out because it emphasizes a private and tailored experience. Our guests reside in exclusive villas, each with a devoted staff to ensure their comfort. This personal touch extends to privately curated safaris, wine tastings, and dining. Unlike many other lodges, we don't offer communal or shared activities, which differentiates Cheetah Plains.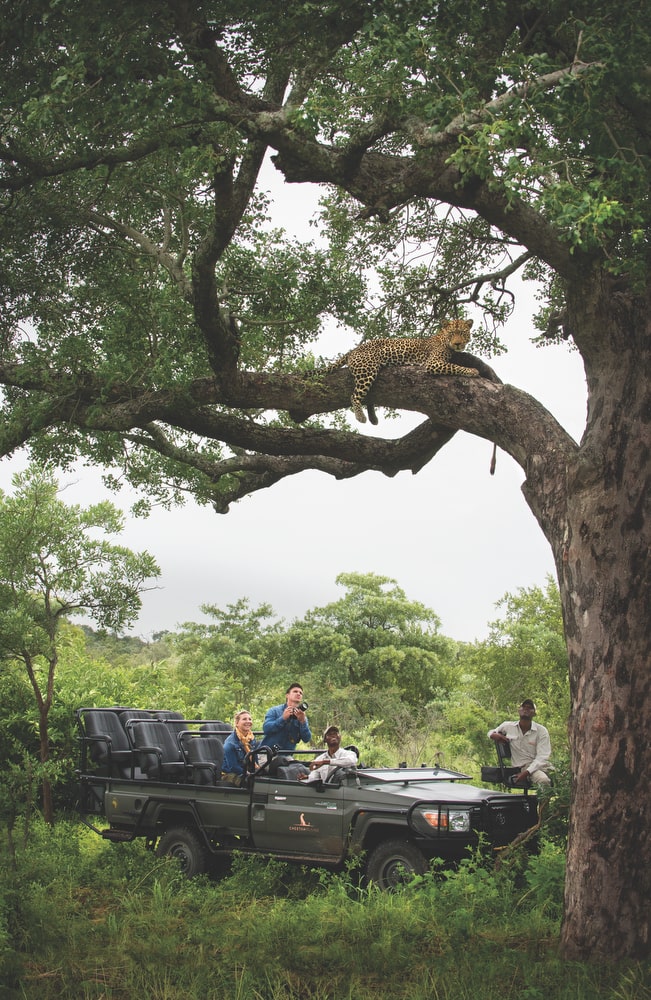 VIE: Can you walk us through a typical day for guests at Cheetah Plains and the range of experiences to enjoy?
JVN: At Cheetah Plains, every day is a tailor-made adventure. The beauty of our private safari is its flexibility, allowing guests to chart their course through various experiences. Whether embarking on game drives, indulging in bushveld dining, savoring wine tastings and pairings, or unwinding with in-villa spa treatments, the day is yours to design.
For those eager to connect more deeply with the wilderness, our expert guides and trackers are on hand for game drives and interpretive walks. These experiences foster a profound appreciation for nature, a sentiment that resonates with guests of all ages. Moreover, we've curated a range of activities for children, from scavenger hunts and tracking to baking and crafts, ensuring they're both entertained and educated.
Our commitment to eco-tourism and conservation remains strong as we work to secure a legacy for the future.
VIE: What have been some of the most memorable wildlife moments for guests at Cheetah Plains?
JVN: One of the standout moments we've recently witnessed was a cheetah making a kill—a rare and captivating sight! To ensure guests can capture these once-in-a-lifetime experiences, we provide access to Nikon D500 series cameras, enabling them to take home high-quality mementos from their safari adventures. Our visitors frequently spot the "Big Five"—lion, leopard, rhinoceros, elephant, and buffalo—and the "Magnificent Seven," which extends the Big Five to include the cheetah and the African wild dog. Alongside these, guests occasionally can observe rare and endangered species like honey badgers, ground hornbills, and more. Each day presents a new possibility to witness the wonders of the wild.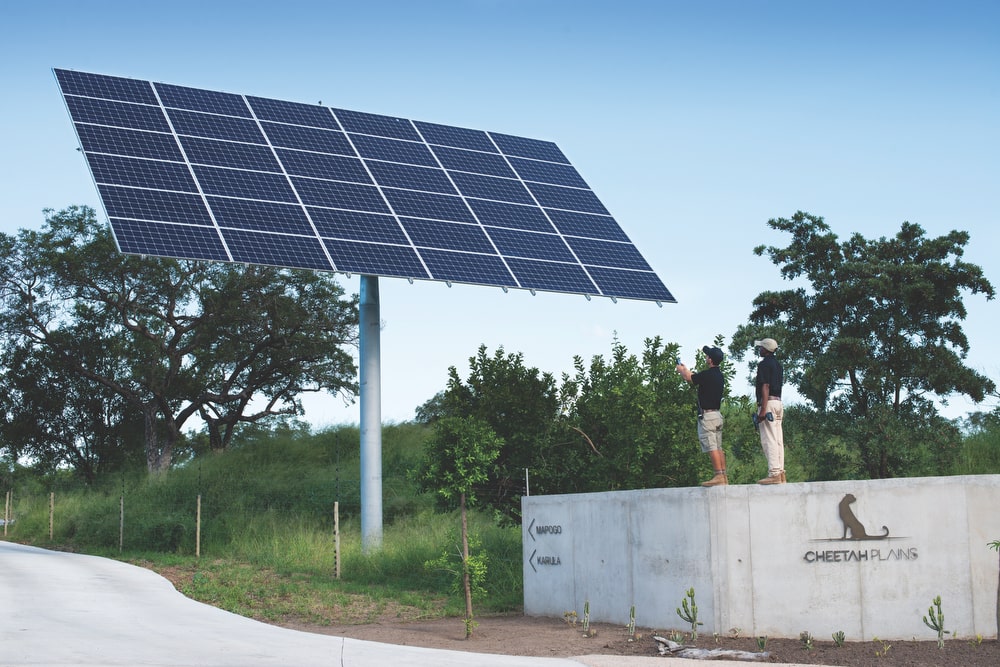 VIE: Beyond the primary safari experience, what additional activities and experiences can guests partake in at Cheetah Plains Lodge?
JVN: Apart from our signature private safaris, guests at Cheetah Plains can explore one of the most secluded private diamond showrooms. This personalized experience includes consultations with the talented New York GIA gemologist and jewelry designer Kate Shearer. The ethically sourced Cheetah Plains Diamonds, inspired by our surroundings, are custom cut and fashioned into unique pieces.
VIE: Can you elaborate on the culinary experience guests can anticipate at the lodge?
JVN: Our private dining experience at Cheetah Plains is like no other. Each villa boasts a culinary team featuring two chefs, a pastry specialist, and an experienced sommelier. Guests can choose to have their meals set up at dining locations amid the bushveld, a formal dining area, the wine gallery, or by the pool.
VIE: How has Cheetah Plains integrated environmental sustainability into its ethos and operations, and what impact has this had?
JVN: Environmental responsibility has been at the forefront of our approach since Cheetah Plains's inception. We proudly maintain a zero-emission, carbon-negative stance, setting new standards in the safari world. Guests can witness the Big Five from the seat of our electric safari vehicles and then unwind in our solar-powered villas, offering a genuinely off-the-grid safari experience. Our advanced Land Cruiser Electric vehicles, which are silent and run on Tesla batteries, cover distances of up to fifty kilometers per drive. Our exclusive use of solar power and gray-water recycling systems further reinforces this commitment. In the face of South Africa's energy challenges, we have taken the initiative to be self-reliant, ensuring that every aspect of Cheetah Plains—from amenities to villas—embodies our commitment to luxury that is also environmentally conscious. A stay with us even offsets the carbon footprint of an economy flight from London to Johannesburg.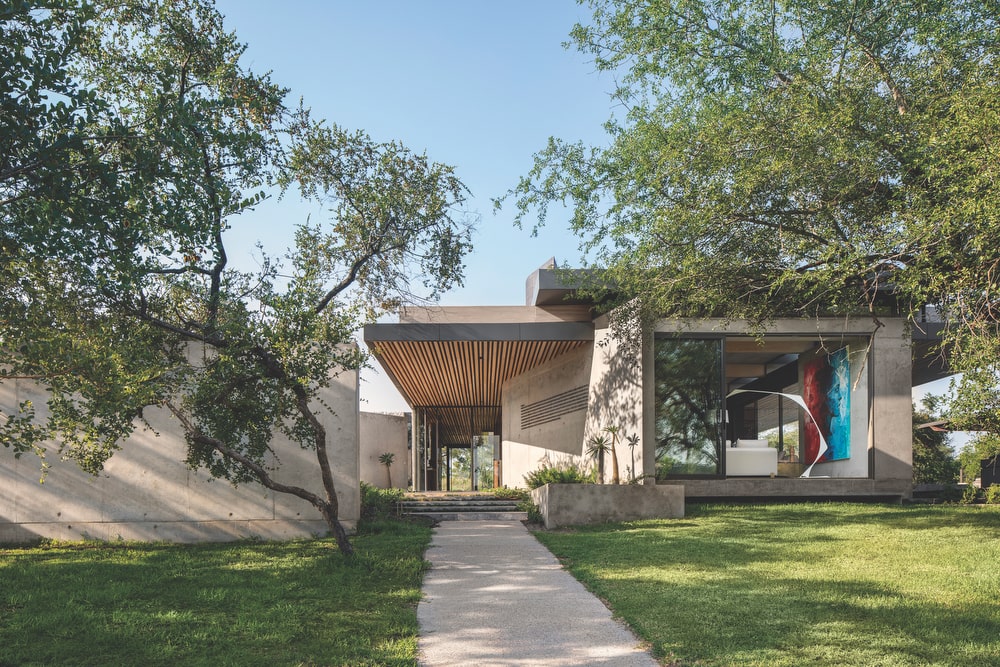 VIE: Tell us more about how Cheetah Plains engages with and supports the surrounding local communities.
JVN: Community engagement is integral to Cheetah Plains. We hire predominantly from local communities, and our team of field guides reflects this commitment. Our involvement goes beyond employment; we're dedicated to education and social projects in the area. We actively raise funds to supply local schools with essential tools and resources. Moreover, a part of our diamond and boutique sales directly benefits the Lezagwa Utah Community Crèche, a collaboration that is a testament to our commitment. This institution employs numerous educators and supports over sixty children aged between six months and five years. This crèche is a significant hub for early childhood development in the community, and we are proud to contribute to its mission.
VIE: What exciting plans or developments can guests look forward to at Cheetah Plains?
JVN: We're excited about our upcoming project—a contemporary art gallery in the bush. This initiative will offer our guests access to renowned pieces and further enhance the philosophy of our safari and diamond buying experiences. Additionally, we've partnered with experts in renewable energy to drive clean energy solutions that benefit our hospitality and safari offerings at Cheetah Plains. Our commitment to eco-tourism and conservation remains strong as we work to secure a legacy for the future.
— V —
---
Visit CheetahPlains.com to plan your stay and delve into the world of eco-luxury. Don't forget to explore @cheetahplains on Instagram for captivating visuals, including the rarely observed cheetah kill!
ARTICLE CATEGORIES