By Sallie W. Boyles | 
Photography by Romona Robbins
During the booming housing market about ten years ago, builders flooded Northwest Florida, taking full advantage of the surge in demand for vacation homes. As new developments seemingly materialized overnight, custom builders had multiple spec houses under way in a number of different locations. Unprepared for the downturn, many overbuilt and went under with the economy.
To survive the unexpected downturn, David Lilienthal, founder and CEO of Dune Construction, has taken a different course. Serving a niche of buyers who share his uncompromising commitment to timeless design and lasting quality, he stands among a handful of builders who have remained on solid financial footing. Perhaps most importantly, his hands-on work ethic has provided the foundation for a successful business model.
Growing up in the Southeast, David graduated the University of North Carolina at Chapel Hill and then worked as a stock trader in Charlotte. In the late 1990s, he added real estate to his portfolio. Highly involved in each project, David applied what he learned from his North Carolina real estate investments to Florida's hot market, where he continued to build knowledge and refine his eye for design. "While still living in North Carolina," says David, "I hired a general contractor to build a spec house for me. Though I was happy with the builder, I realized that I not only wanted to make my own decisions during the building process, but that I could make my own decisions."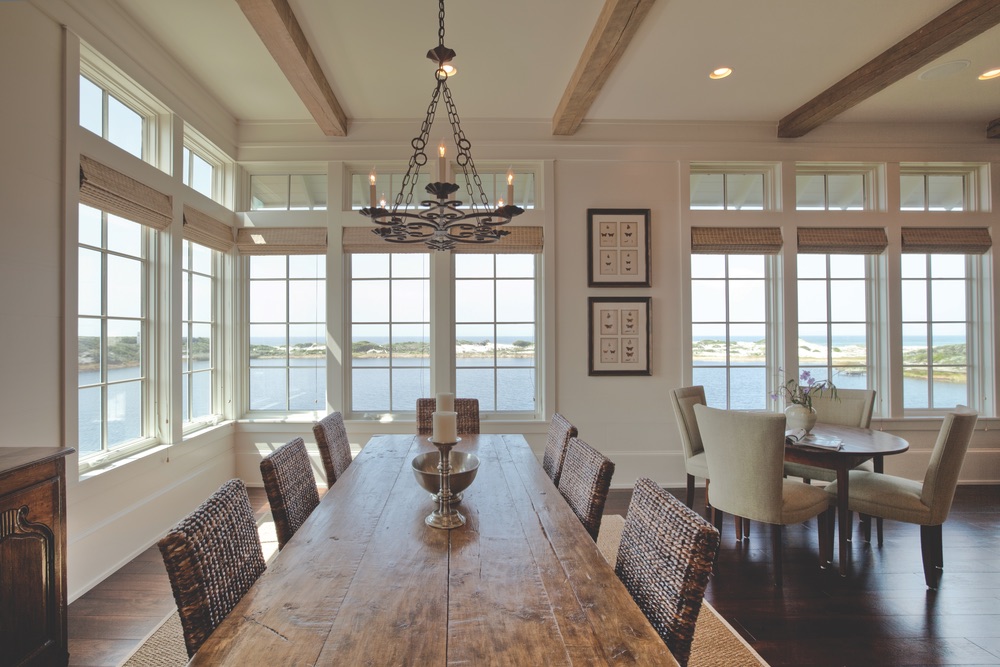 The ability to live where he works has suited David's personal inclination to be involved in day-to-day operations. Clients, in turn, see the value in consulting with a builder who is highly vested in the community and individually focused on their projects.
Whether working or vacationing, the more time he spent in Northwest Florida, the more he appreciated the sheer beauty and small-town atmosphere of the coastal communities along Walton County's Highway 30-A. In 2004, seizing the opportunity to live on the beach and dive into real estate full-time, he made a permanent move to south Walton County and established Dune Construction. His personal home and business office are now both located in the premier coastal development of WaterSound. "We prefer jobs located between Rosemary Beach and WaterColor," says David, "so you'll find most of our homes in WaterSound and neighboring Seaside."
The ability to live where he works has suited David's personal inclination to be involved in day-to-day operations. Clients, in turn, see the value in consulting with a builder who is highly vested in the community and individually focused on their projects. "Builders have a tendency to stretch themselves too thinly," says David. "While they're wasting hours on the highway, driving from one job site in Destin to another in Panama City, I'm spending one-on-one time with one or two homeowners at one location."
David, in fact, admits that he has declined projects because he knew he could not give them the time and attention they deserved. "A client of mine is not one of twenty others," he says. Dune Construction builds an average of four or five high-end houses each year, a comfortable pace for the company and an impressive track record in light of the sluggish housing market.
Choosing features that are a cut above rather than trying to cut corners, Dune Construction has consistently appealed to buyers who demand an impeccably built home. "They are built to last," he says. "Gary Belling, my superintendent, says that, in a hurricane, our homes are more likely to sink than be blown away by the wind."
Additionally, not a fan of fads that eventually make a home look dated, David and his homeowners are loyal to the Florida cottage style that has endured for well over a century. Hallmark elements include cedar roofs and siding, oversized porches, all-natural hardwood decking, horizontal lapboards on interior walls, and dark wood floors that contrast with white cabinetry. "Our clients want a beach cottage that they will enjoy over the next twenty to thirty years," says David, hoping that many future generations appreciate the beauty and integrity of his homes.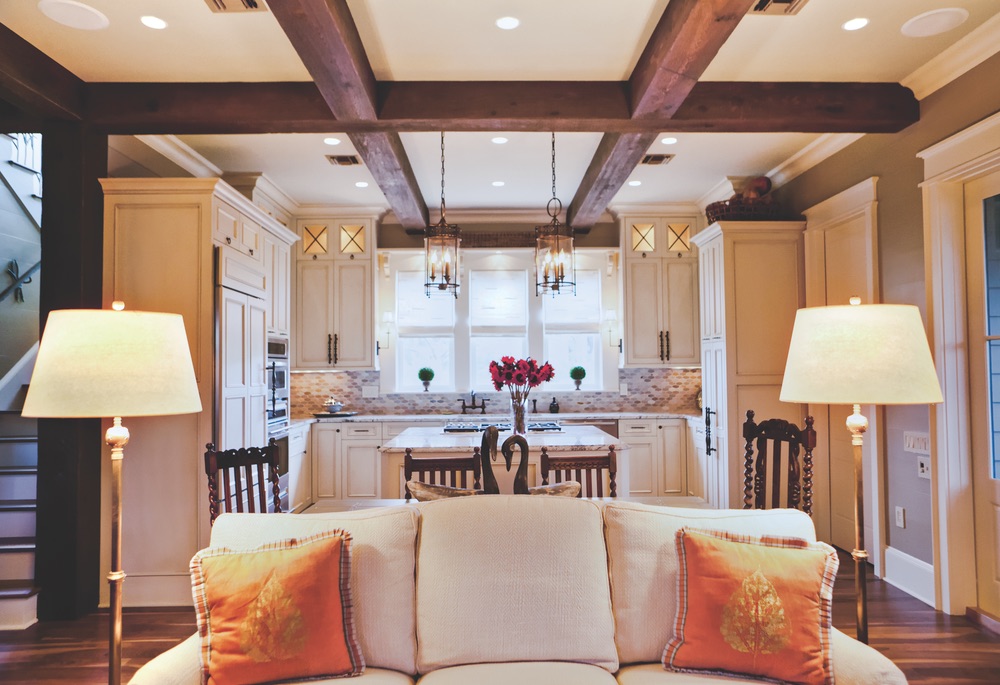 "Every client has a different vision of the ideal beach home," says Kelly Porter-Smith, an interior designer and owner of Porter-Smith Designs, headquartered in nearby Destin. She began working with David when he first built his home in WaterSound over ten years ago. "Because the ideal home is defined only by the owner, I am always striving to incorporate new and innovative selections and applications for interior finishes," adds Kelly. "David and Gary are always willing to accommodate the challenging requests I make to achieve the vision I have for a client."
For the same reasons mentioned, Dune Construction has secured the exclusive right to build on five lots that, until now, have been held in reserve by the St. Joe Company, the developer of WaterSound and other premium properties in Walton County. Located in the Crescent Keel neighborhood within WaterSound, these lots are not obstructed by sand dunes and, therefore, will grant permanent Gulf vistas from all levels, including the first floor of each home. "They also overlook a rare coastal lake and the main boardwalk at WaterSound Beach Club," says David. "The views are the best in the neighborhood. We are fortunate to work with St. Joe and feel privileged to have been chosen for these extraordinary homesites."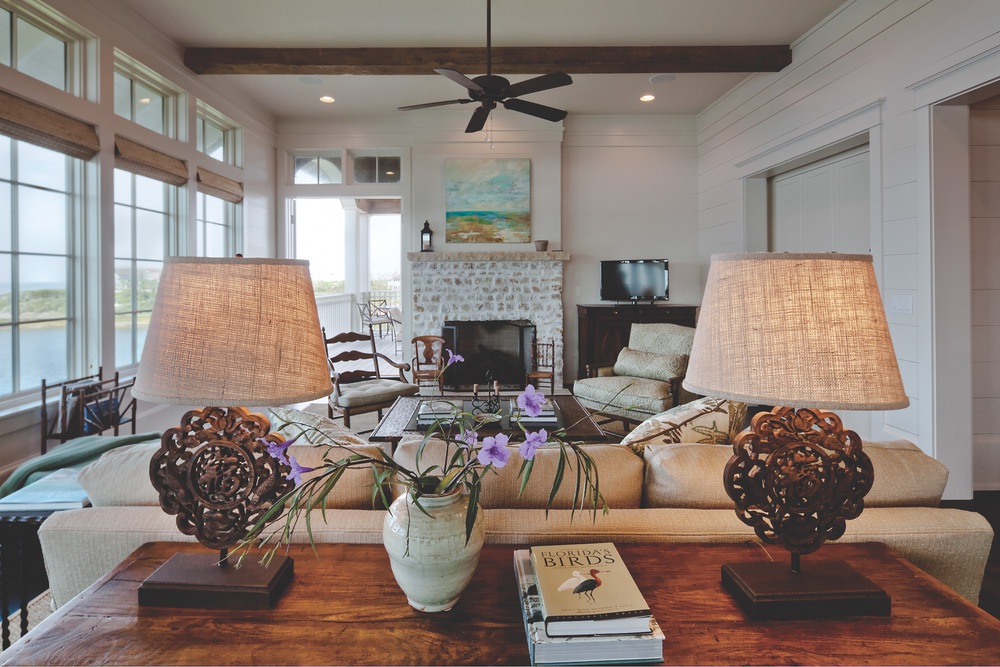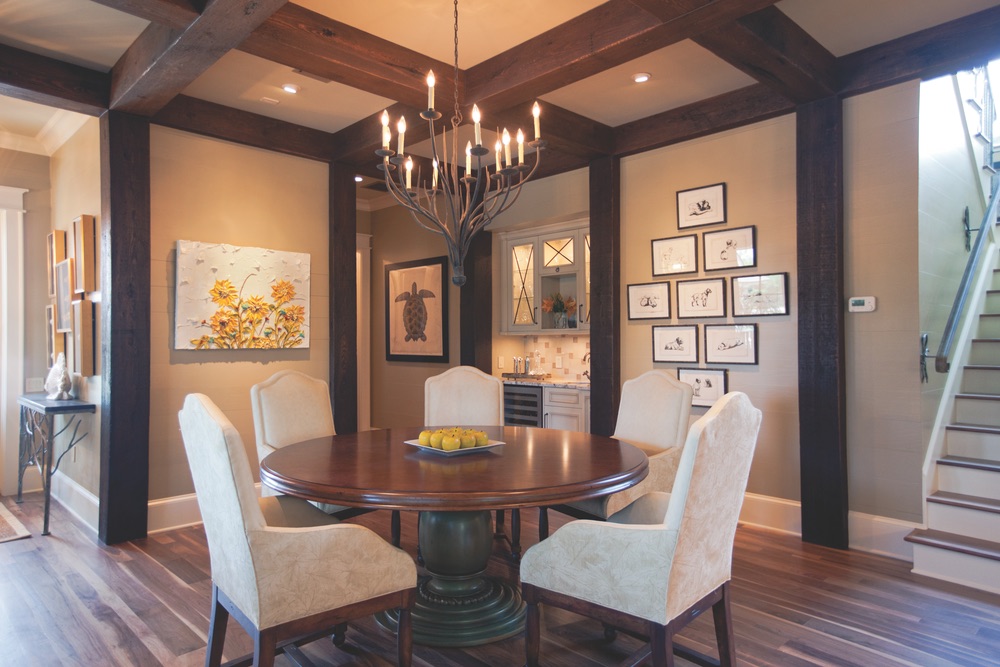 Making no apologies, David will not presell any of the lots. Instead, he insists on carrying out a vision he has in mind for this rare opportunity. "At the end of the day, it's my name on the project and my reputation in the community," he says. In this endeavor, Dune Construction plans to proceed with care, building about one house annually. The last home in Crescent Keel should be completed in about five years.
Whatever the future holds, David is optimistic. "We are currently busier than we've ever been," he says. "A healthy energy has returned to 30-A, and I am very excited. It's refreshing to see that opportunity has returned for everyone—real estate agents, architects, restaurants ... it's a great time to live and work at the beach."
— V —
---
Readers can learn more about Dune Construction by visiting the company's website at www.duneconstruction.com, or by calling 850.218.0905.
ARTICLE CATEGORIES