curated collection
Check out VIE's top picks of the season—from home and garden to health and beauty. We've brought these products together in one place to help make your day bright and always stylish!

Brace Yourself
Adorn yourself with chic enameled bangles or rock star–worthy crystals and mirrored metals. Let your personality reign supreme and put your best hand forward with these bold beauties.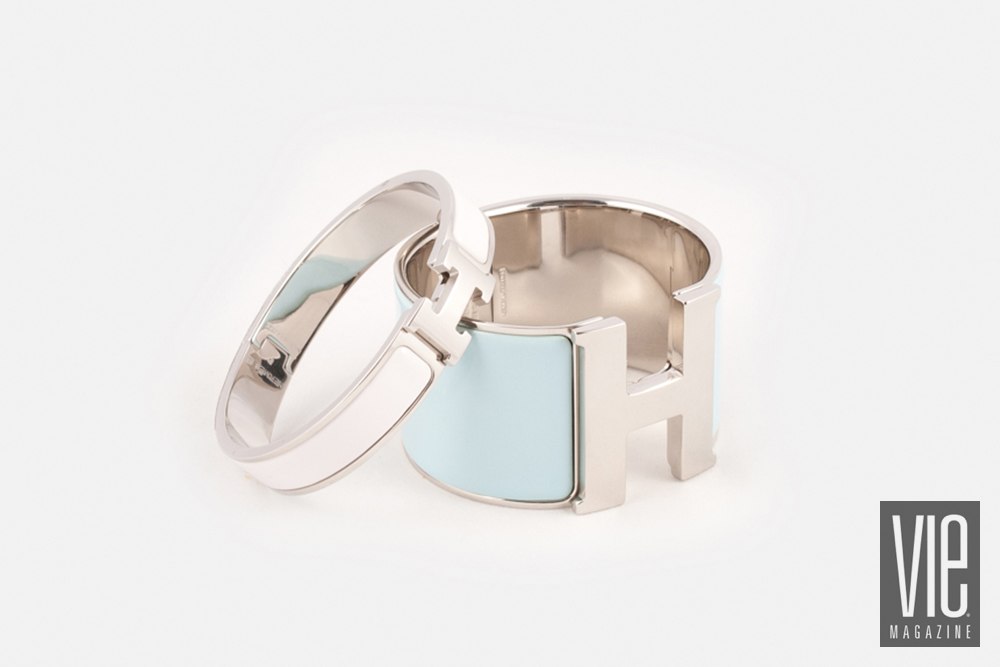 Left: Clic H narrow enamel bracelet in white, Hermès $600, hermes.com Right: Clic H Extra-Large enamel bracelet in glacier blue, Hermès $830, hermes.com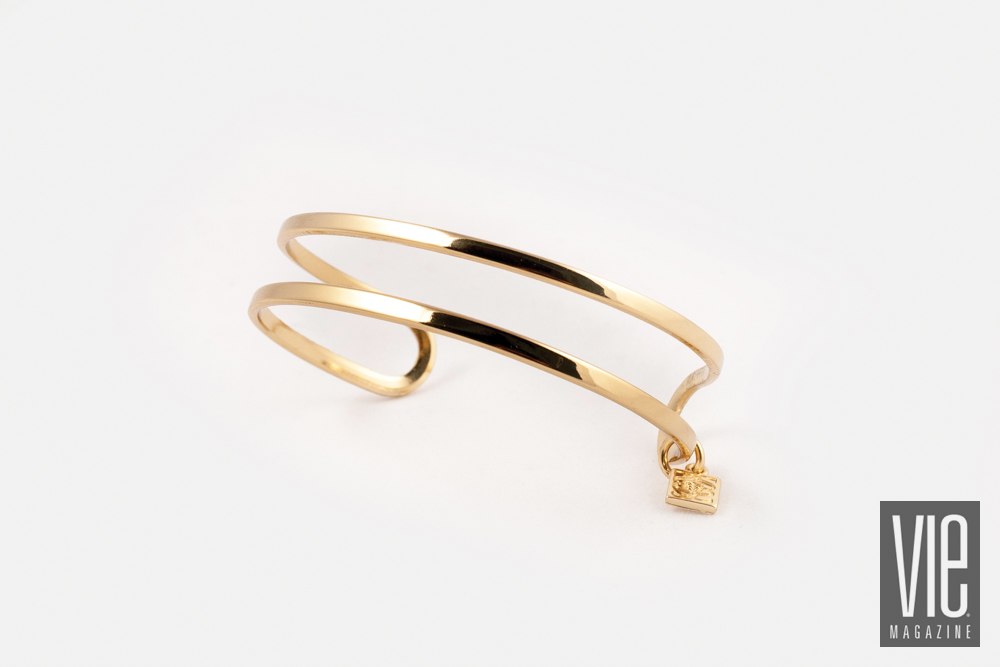 Logo Charm bracelet in polished gold, Shelly Brown $78, Available at Willow boutique locations wearwillow.com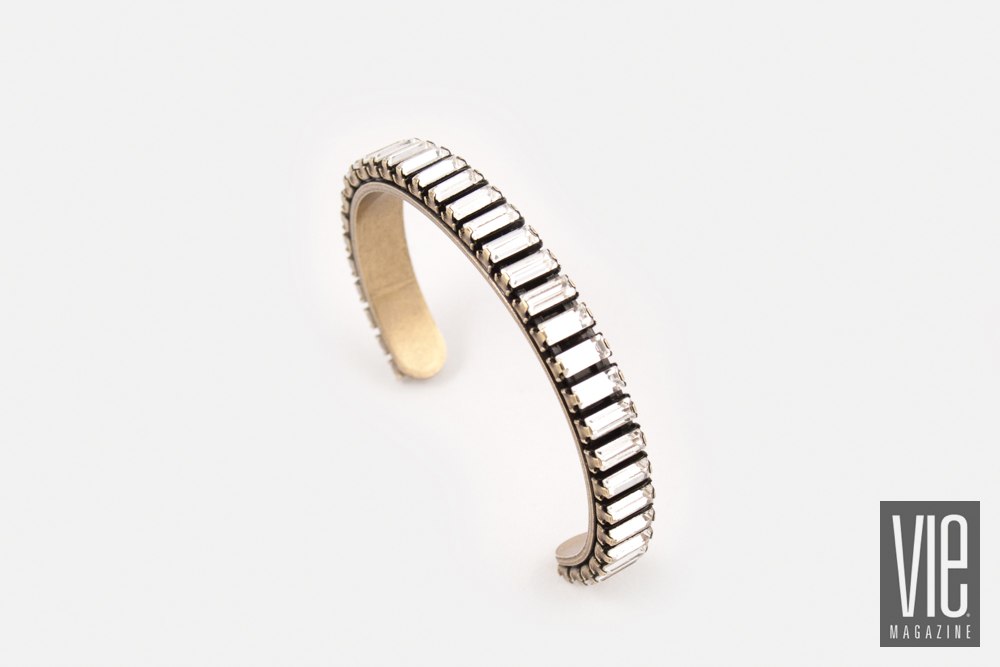 Alexandria bracelet in antique brass with Swarovski crystals, Shelly Brown $115, wearwillow.com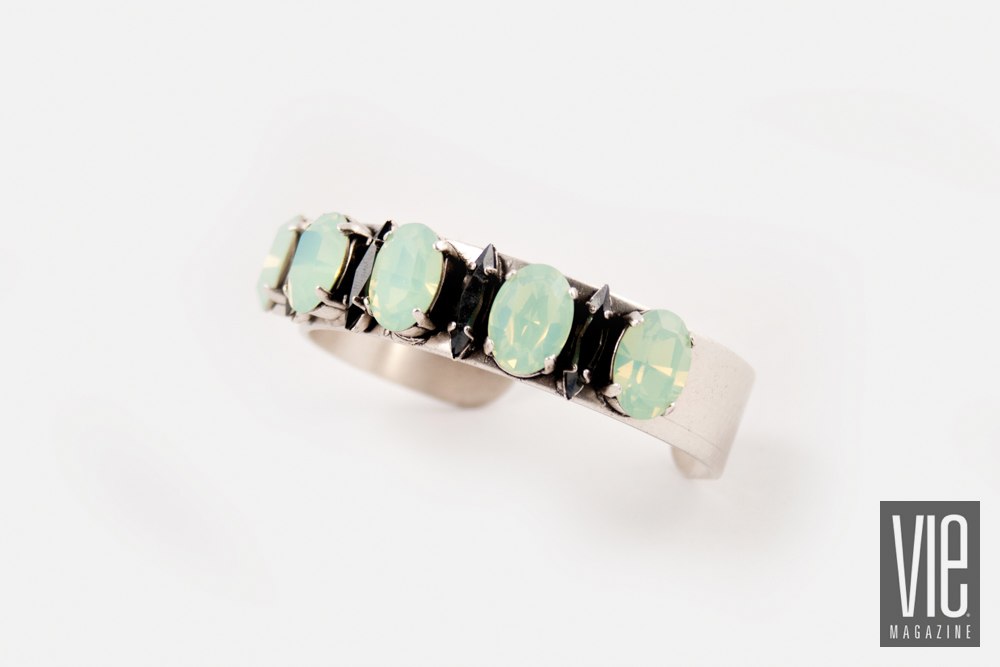 Protector bracelet in antique silver and mermaid, Shelly Brown $135, wearwillow.com
---

Let's Do Lunch
We love seeing our feathered friends congregating by the birdbath almost as much as we love getting together with birds of our own feather! Bring the outdoors in (or vice versa) this fall with wood textures and nature-inspired designs.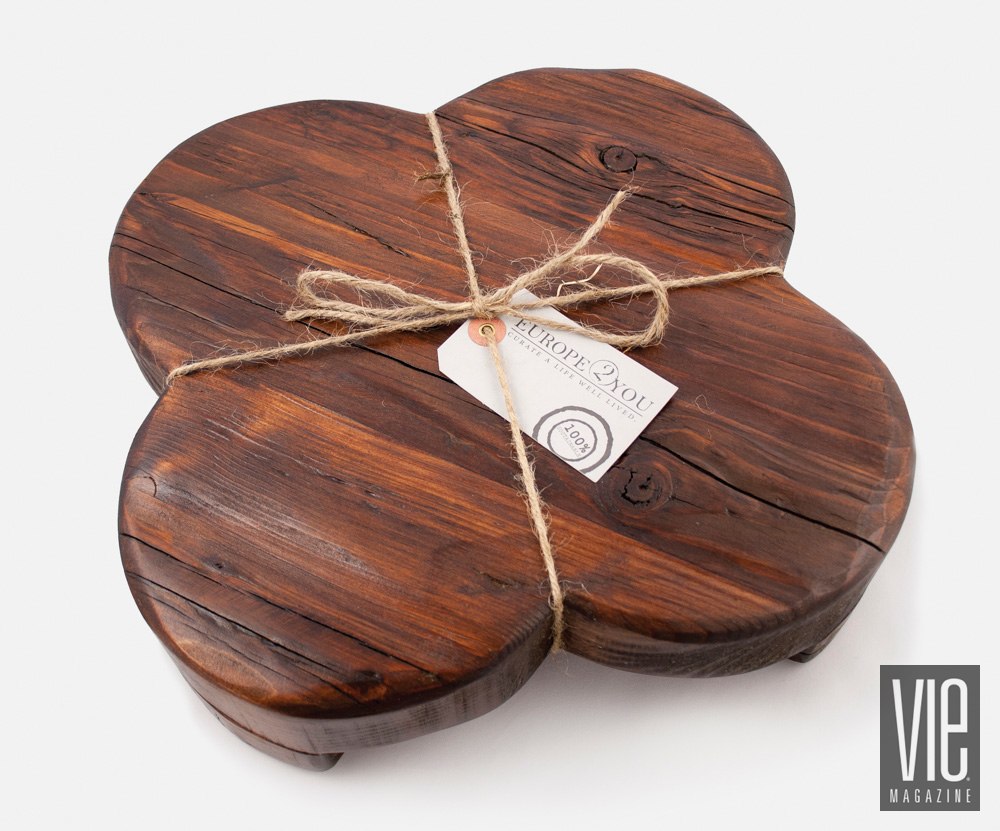 Quatrefoil wooden trivet serving board, Europe2You $75, Available from Urban Grace Interiors urbangrace.com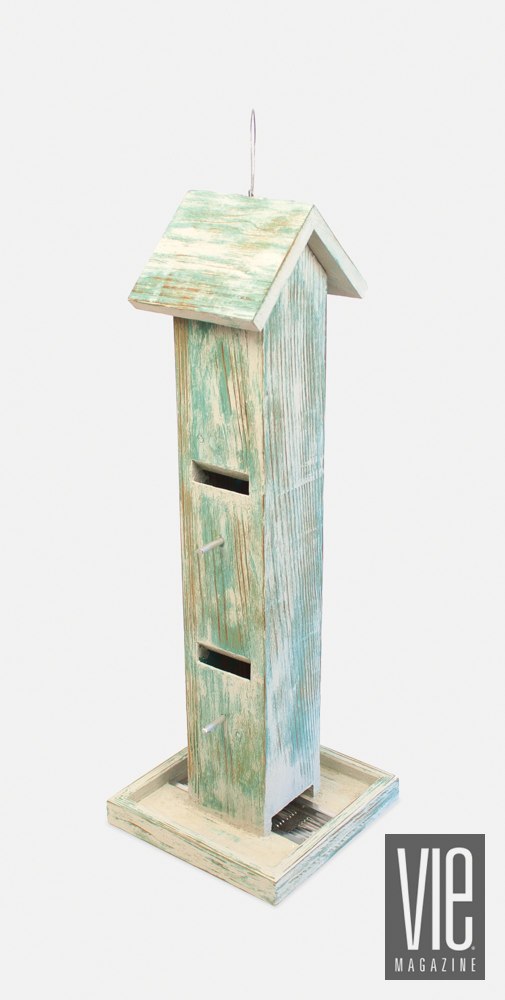 Combination slot tube/platform bird feeder in weathered green plank (4″ x 24″), Chirpwood $99.99, chirpwood.com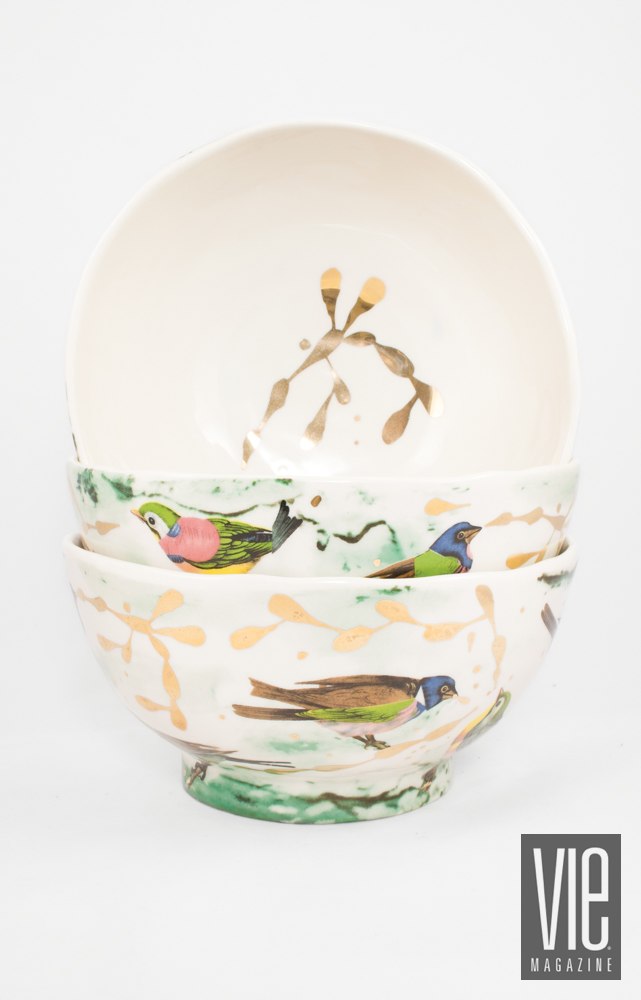 Dreambirds Bowl by Ruan Hoffmann, Anthropologie $32, anthropologie.com
---

It's All in the Wrist
A handshake will never be the same again once you command attention with these stunning timepieces. It's a simple but powerful gesture, and our favorite watches and cuff links are just waiting for you to shake things up!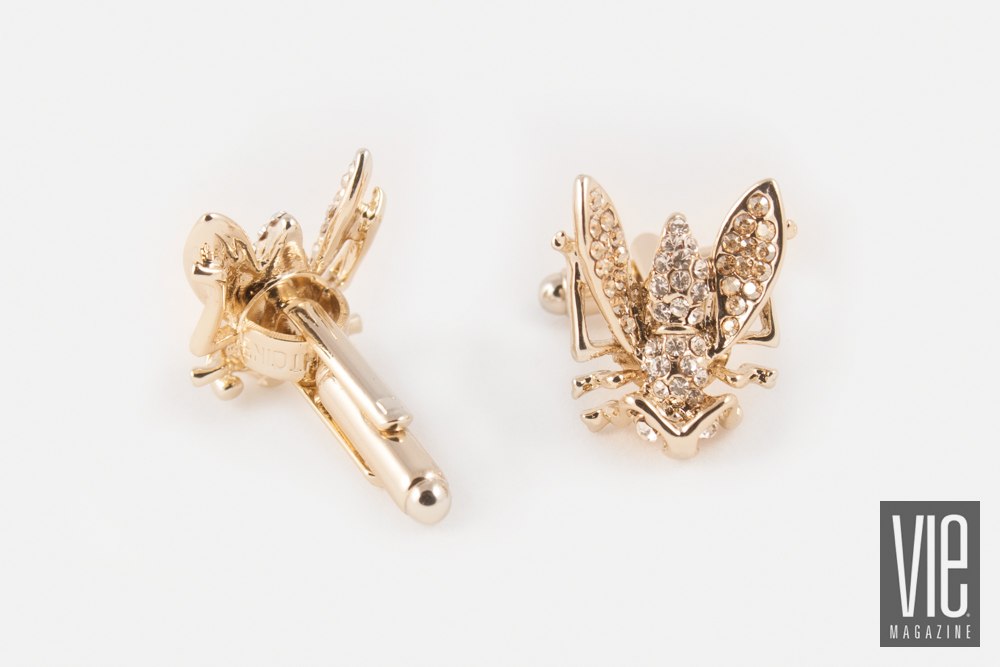 Prisca Sucre Glase women's white crystal insect cuff links, Anne Fontaine $150, annefontaine.com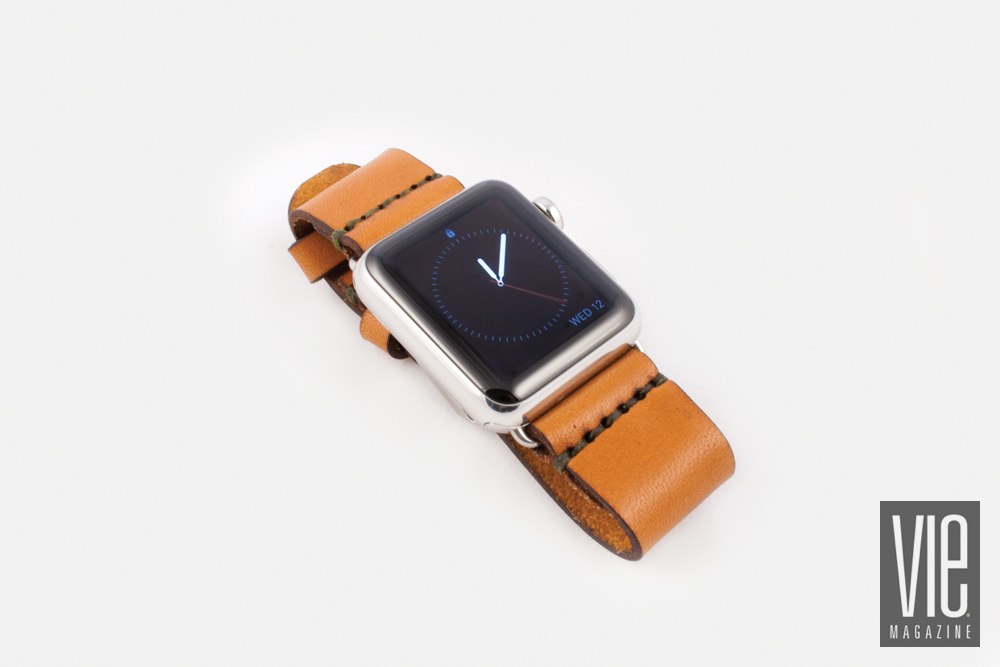 Apple Watch Leather Strap, Bexar Goods Co. $130, bexargoods.com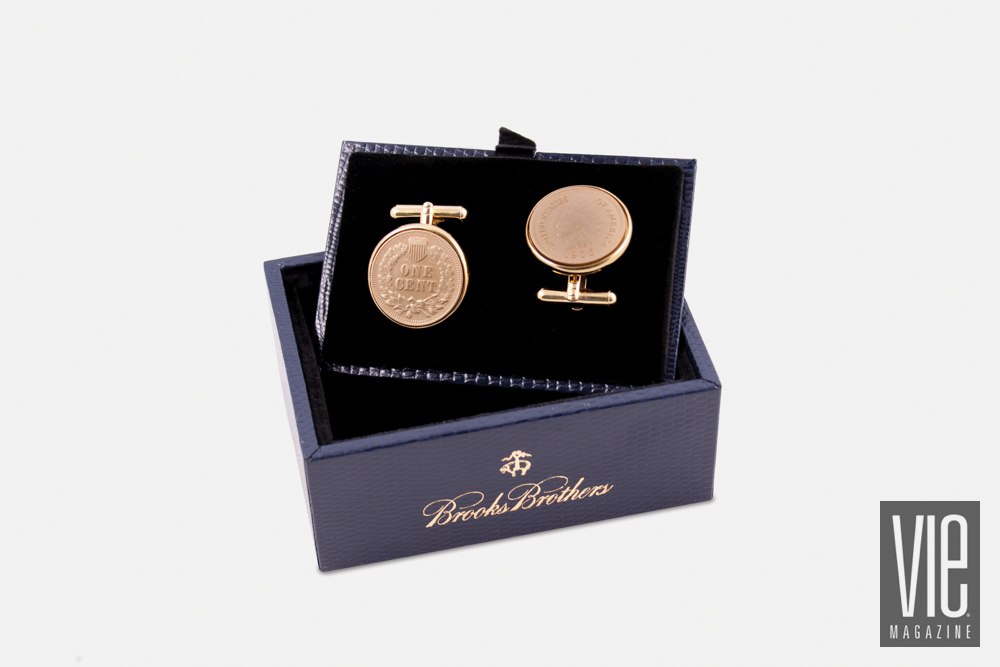 Replica Indian Head Penny Cuff Links, Brooks Brothers $165, brooksbrothers.com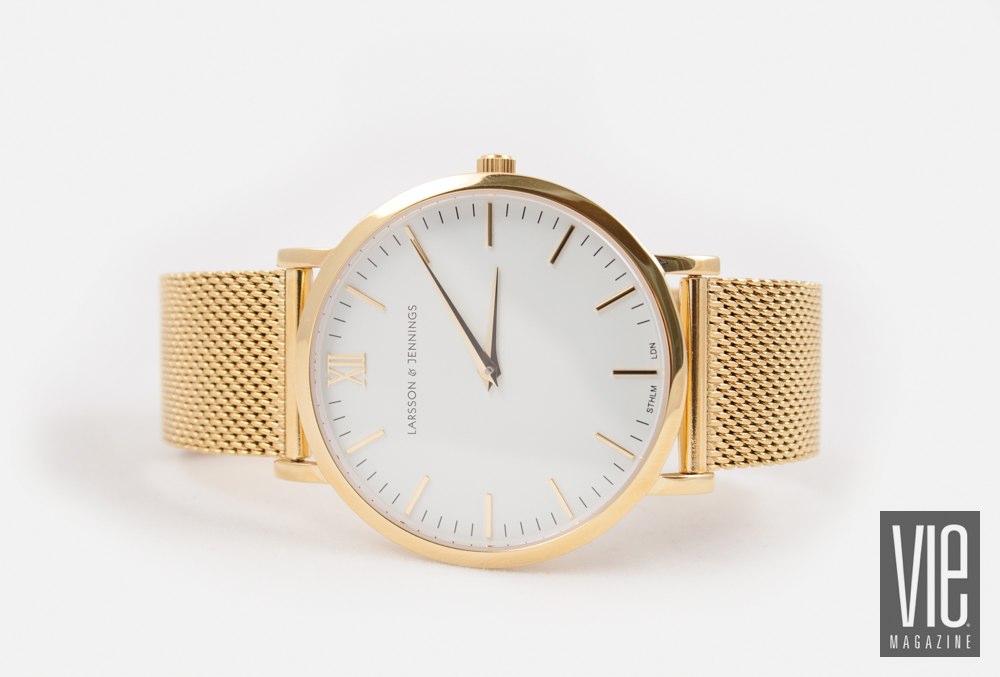 CM | GOLD chain metal watch, Larsson & Jennings $380, larssonandjennings.com
---

Man Cave
Ah, the smell of fine leather and a glass of whiskey aged to perfection. Who says the library has to be boring? It's a sacred hideaway with a sophisticated mind-set. Follow this gift guide for the gentleman in your life.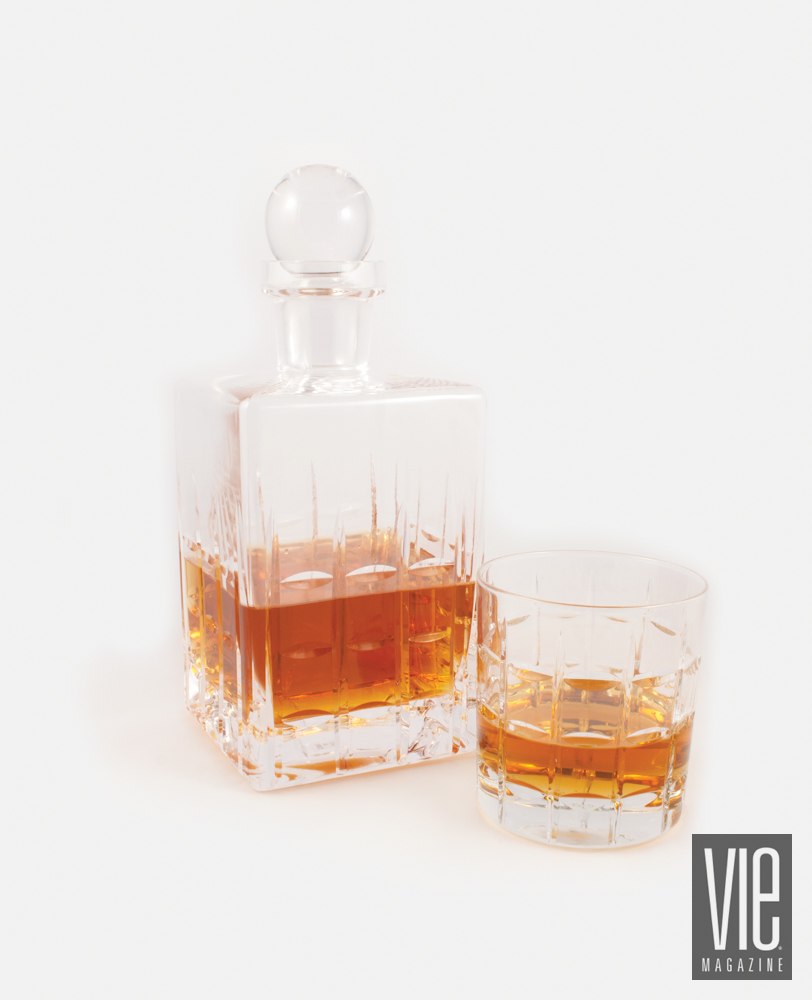 Left: Library Double Old Fashioned six-piece set, Pottery Barn $72, potterybarn.com Right: Library Decanter, Pottery Barn $59, potterybarn.com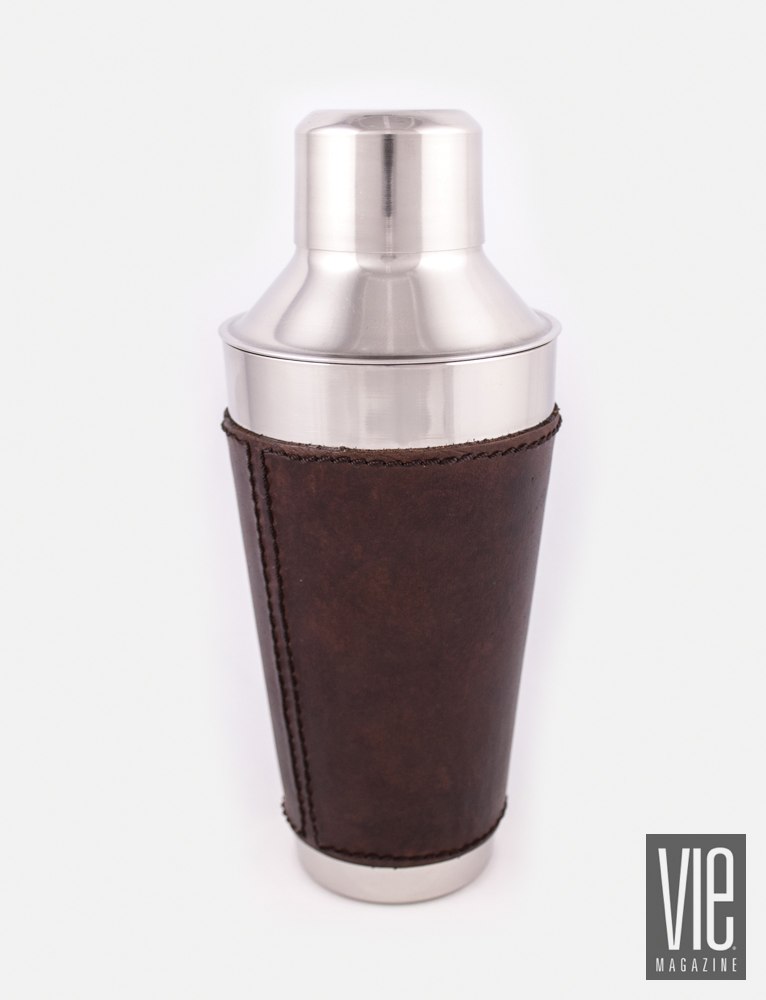 Saddle Leather Cocktail Shaker, Pottery Barn $39.50, potterybarn.com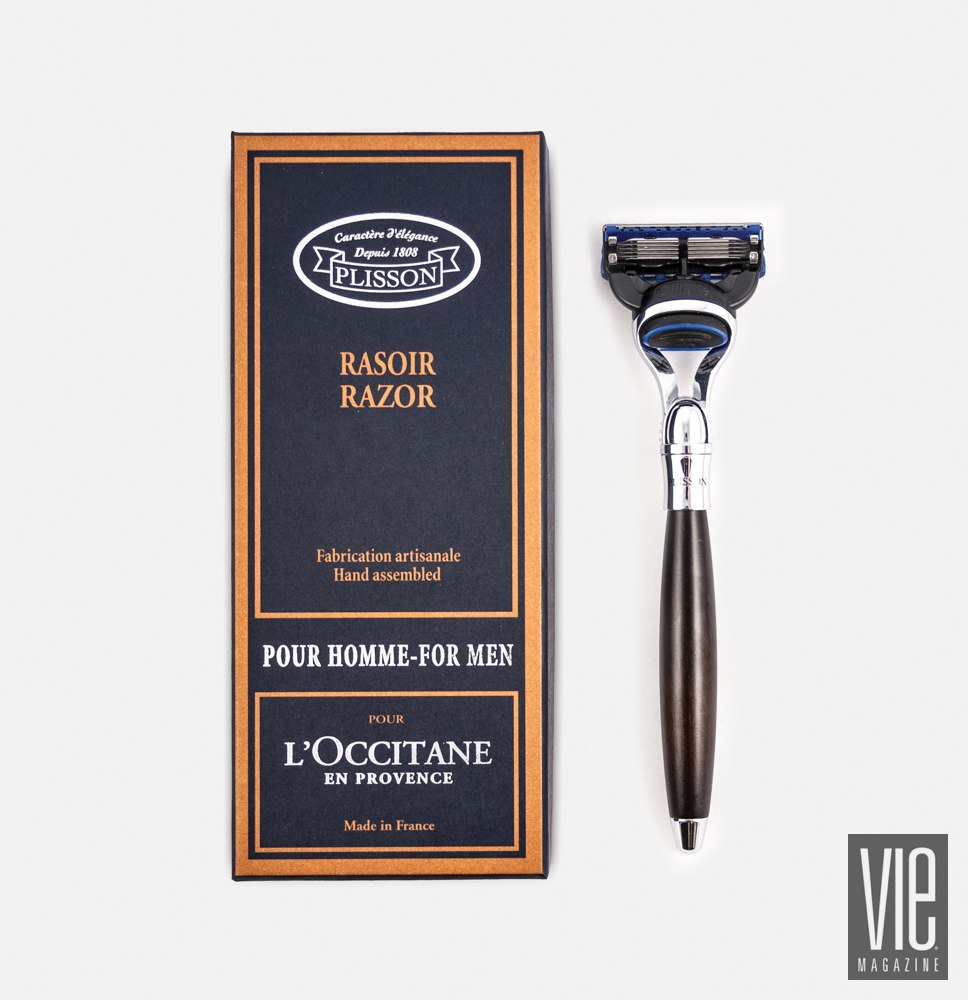 Cade Plisson razor and rich shaving cream duo, L'Occitane en Provence $67, usa.loccitane.com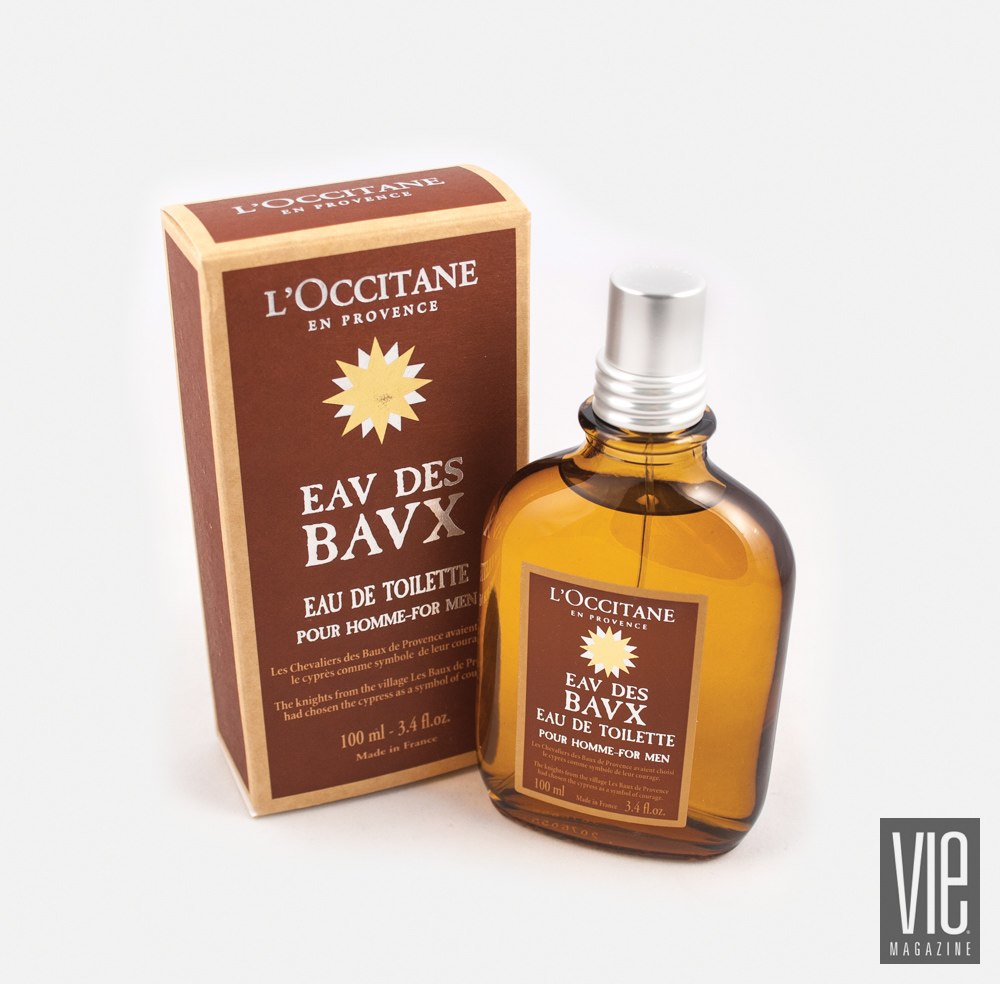 Eau des Baux eau de toilette, L'Occitane en Provence $58, usa.loccitane.com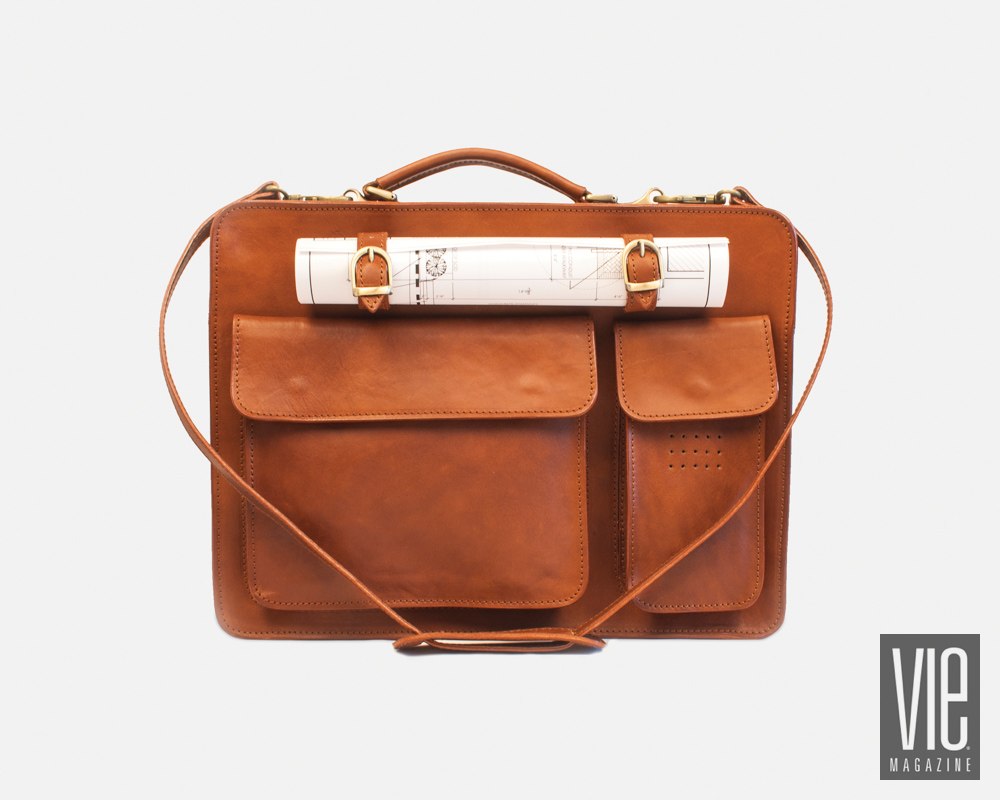 Traditional Florentine-Style Briefcase, I Medici Italian Leather $465, imedicileather.com
---

Finishing Touches
Accessorizing never looked so good! These little numbers can change the world—or at least your outfit. Feel complete from head to toe with accessories that add something extra to your #OOTD.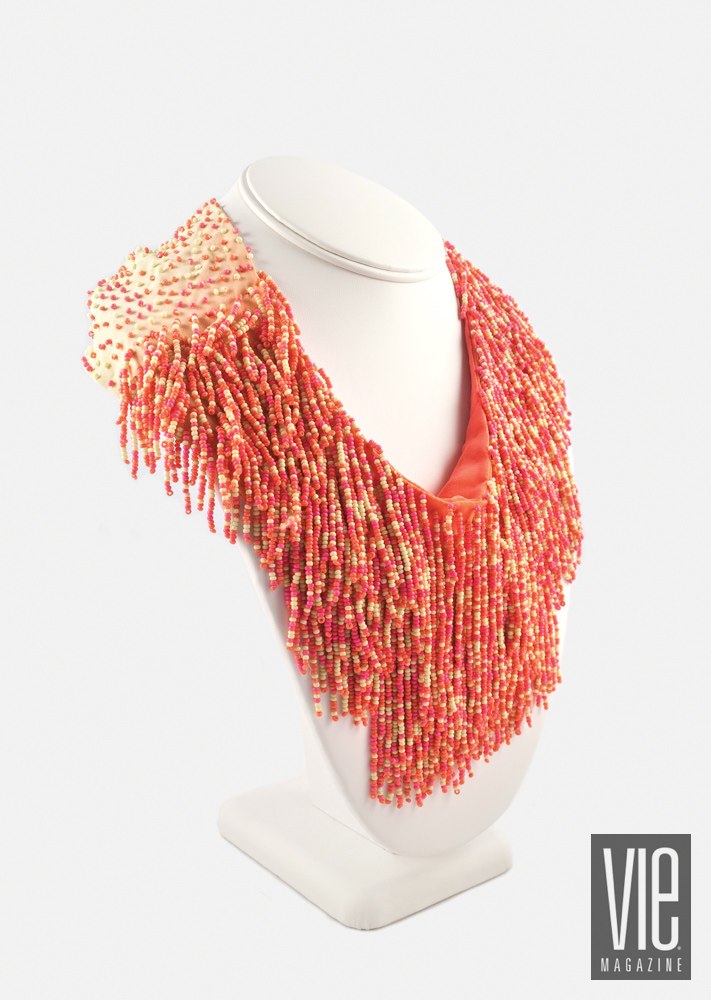 Pink beaded scarf necklace, Mignonne Gavigan $575, wearwillow.com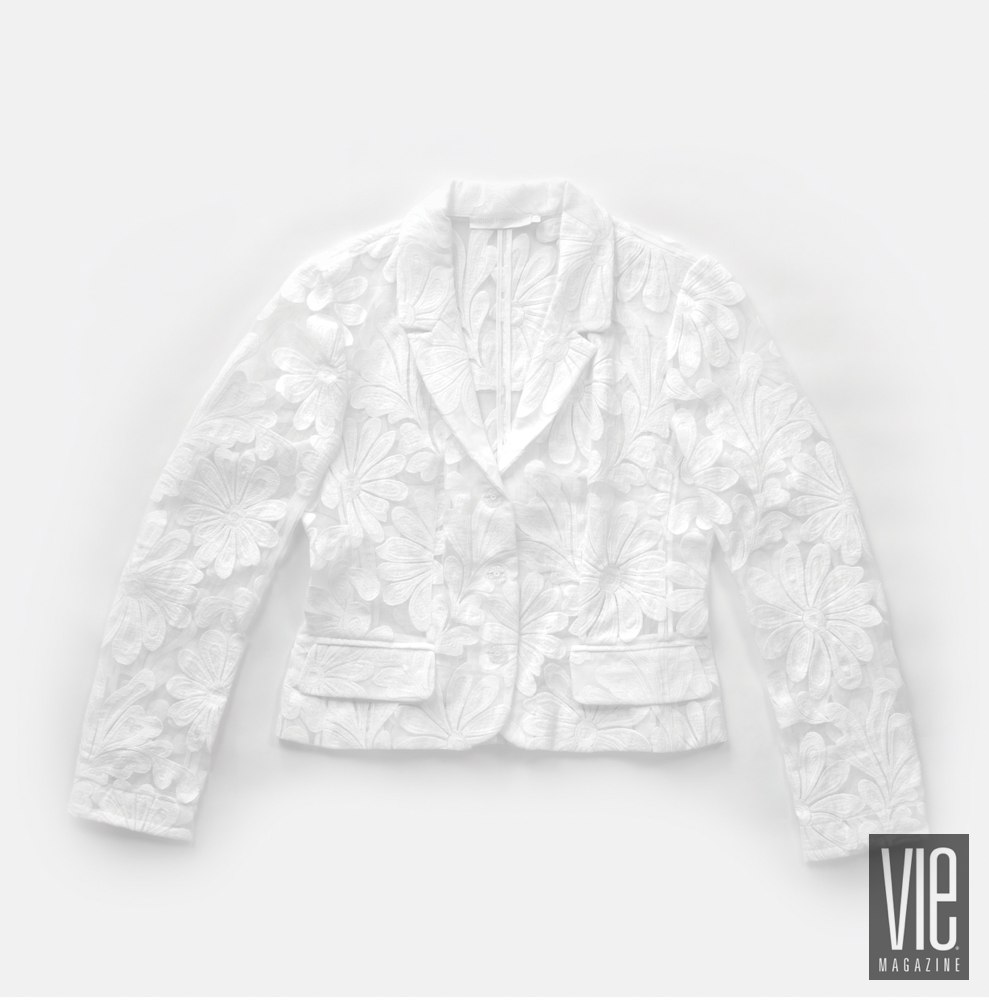 Leandra embroidered organza floral jacket, Anne Fontaine $346, annefontaine.com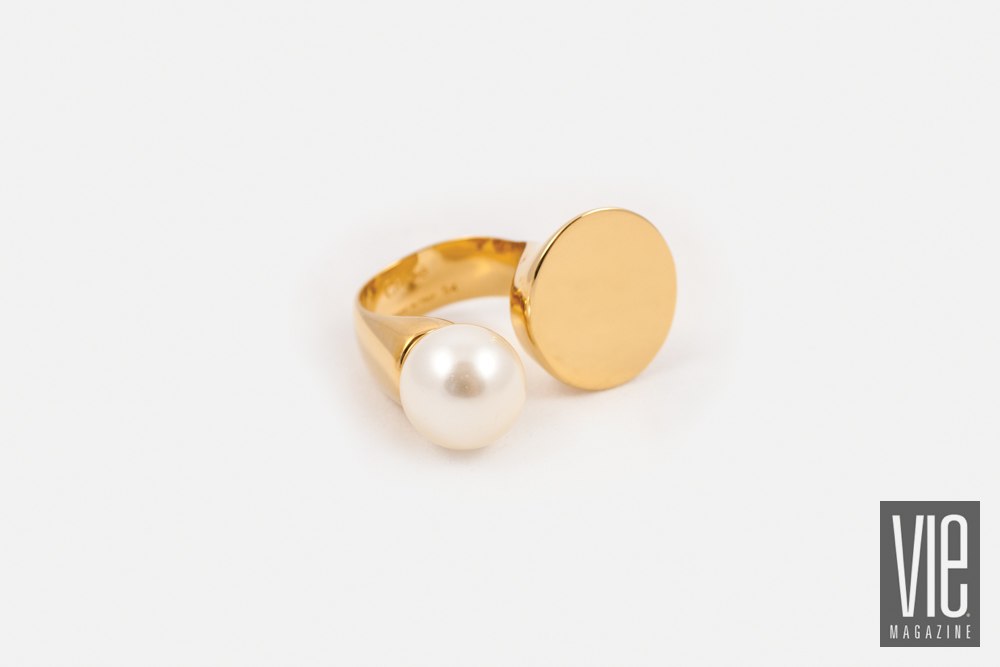 Darcy simulated pearl and golden brass disc ring, Chloé $350, neimanmarcus.com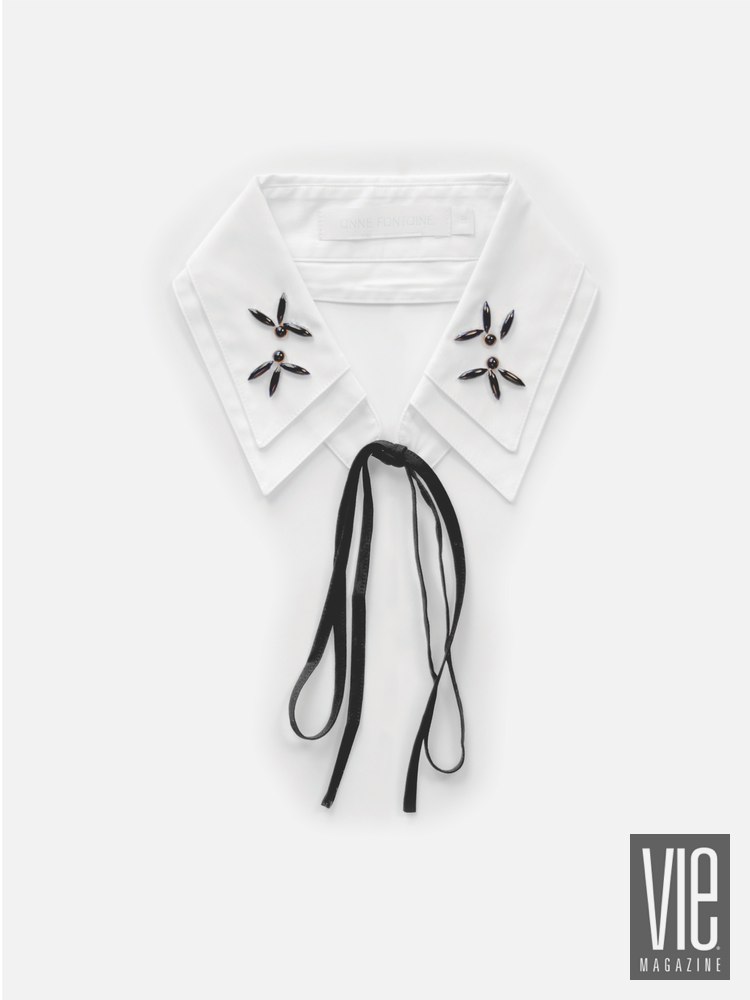 Tosca jeweled tie-front collar, Anne Fontaine $225, annefontaine.com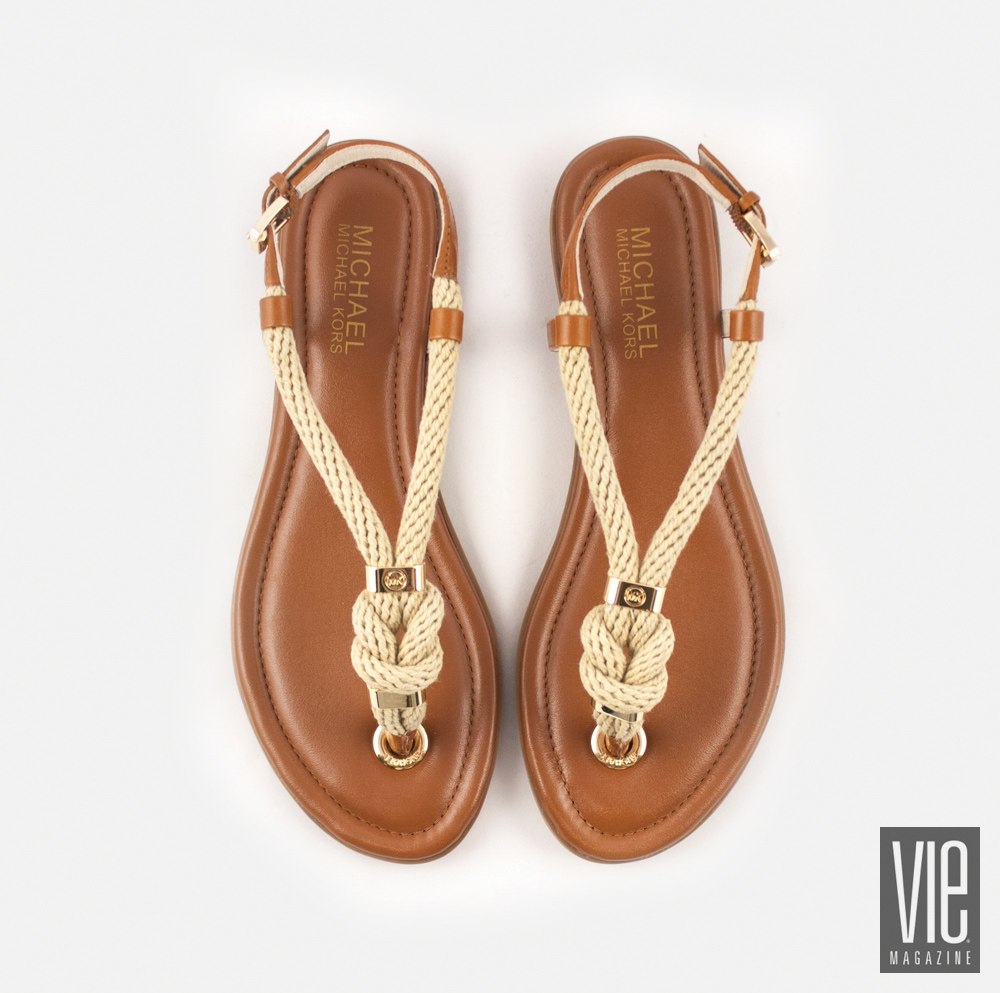 Holly leather thong sandal, Michael Kors $120, michaelkors.com
---

Beauté + le Bain
Soak it all in! Primping makes you feel good. Prep for a night out on the town and later relax in a soothing bubble bath—with these oh-so-lovely beauty and bath products, it's never been easier to escape.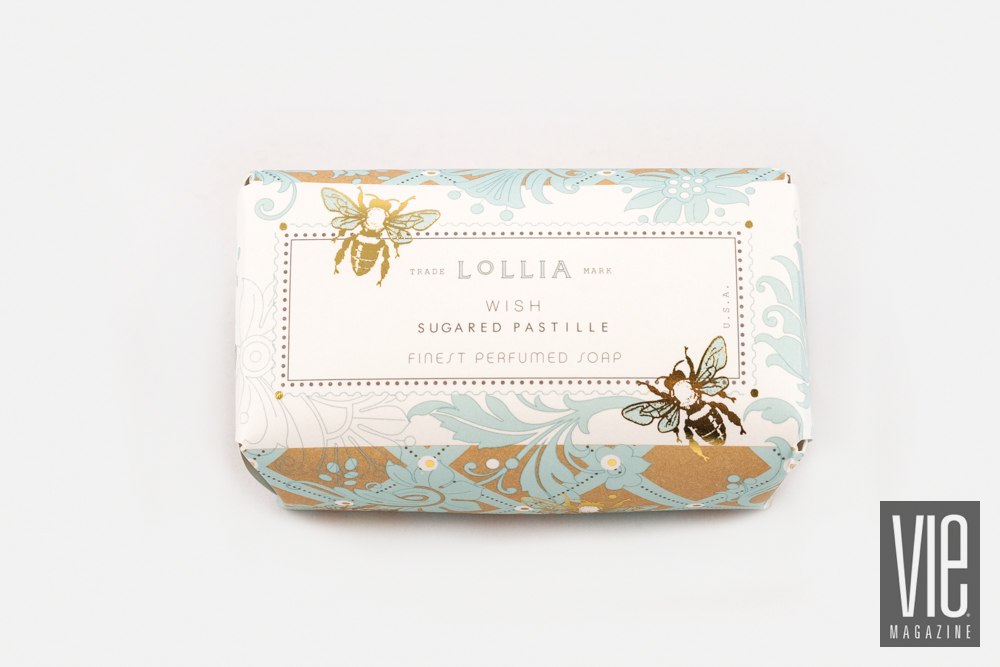 Wish Shea Butter Soap, Lollia $10, lollialife.com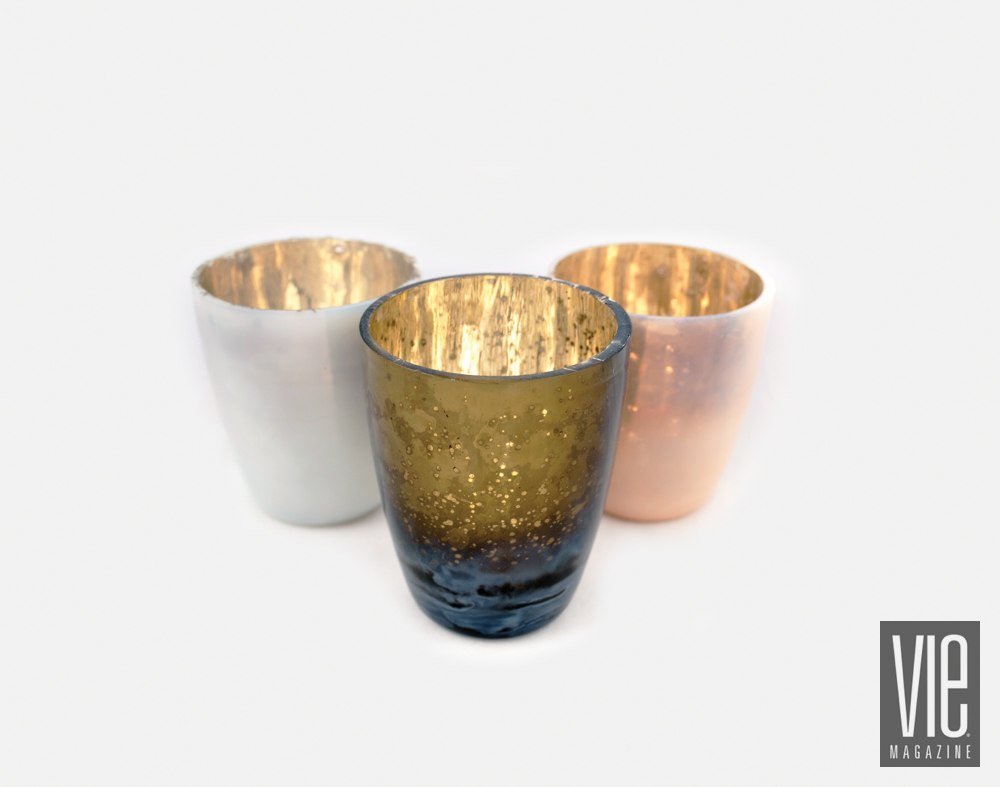 Mineral Tealight Holder Set, Calypso St. Barth $50, calypsostbarth.com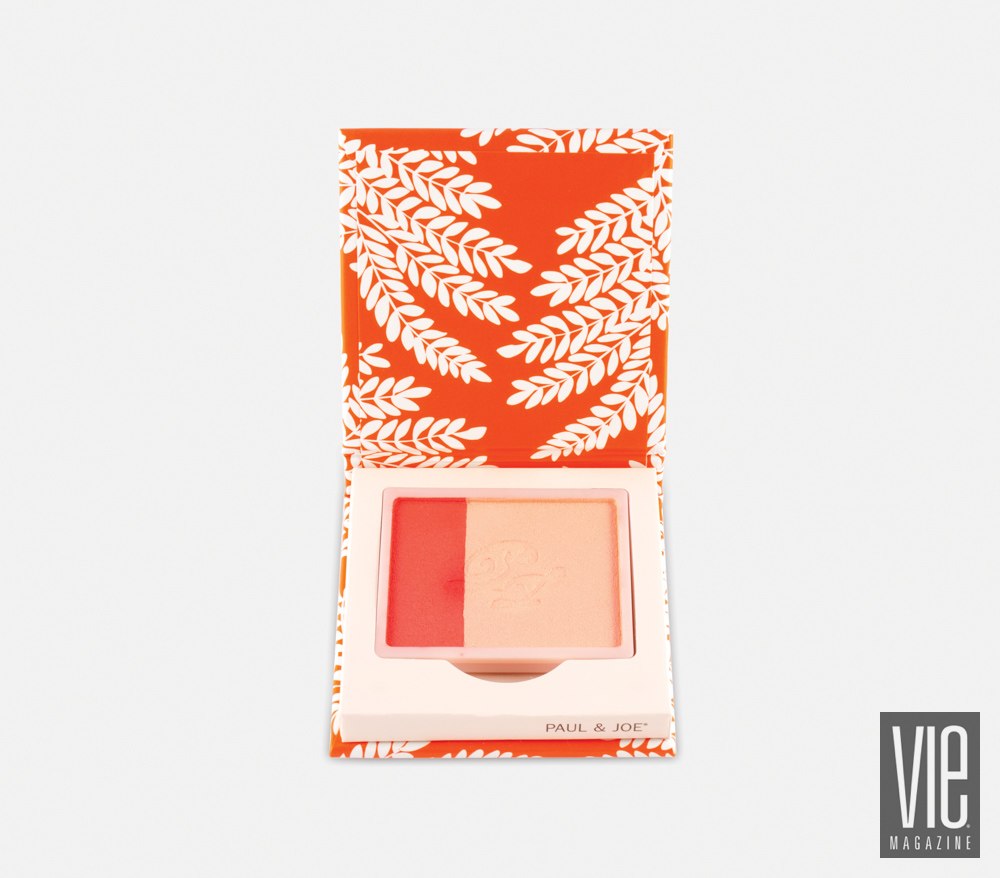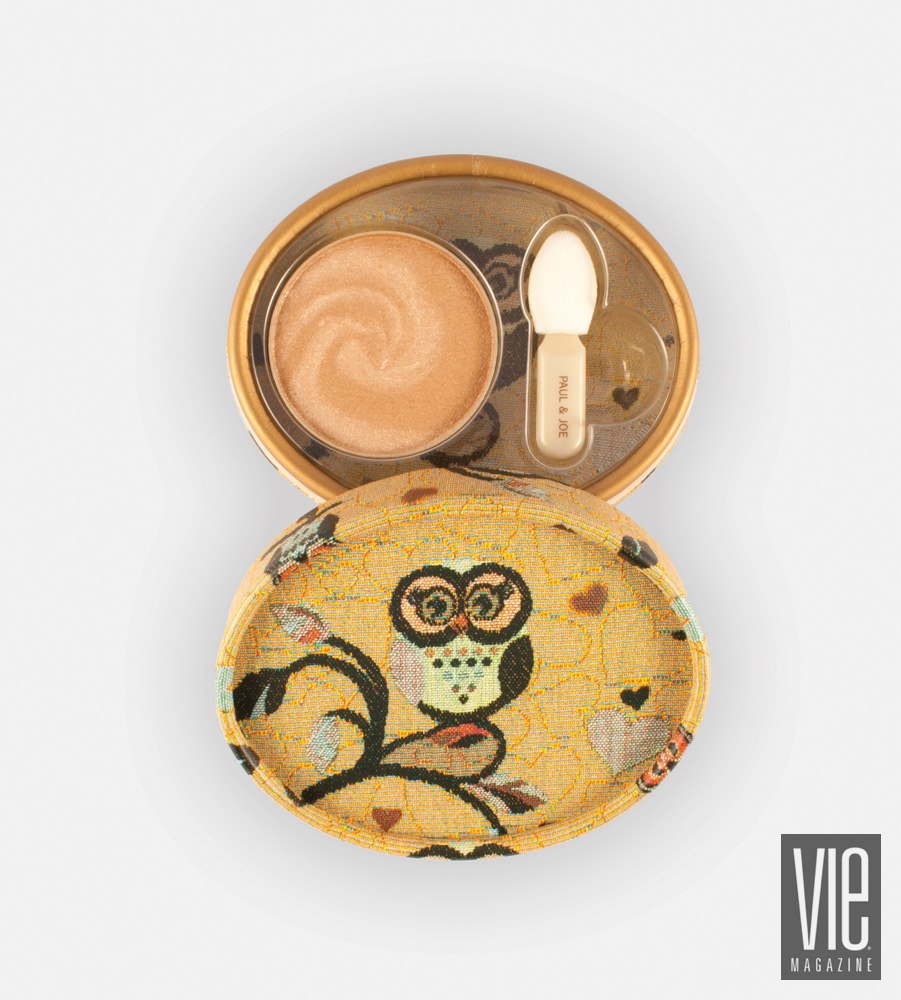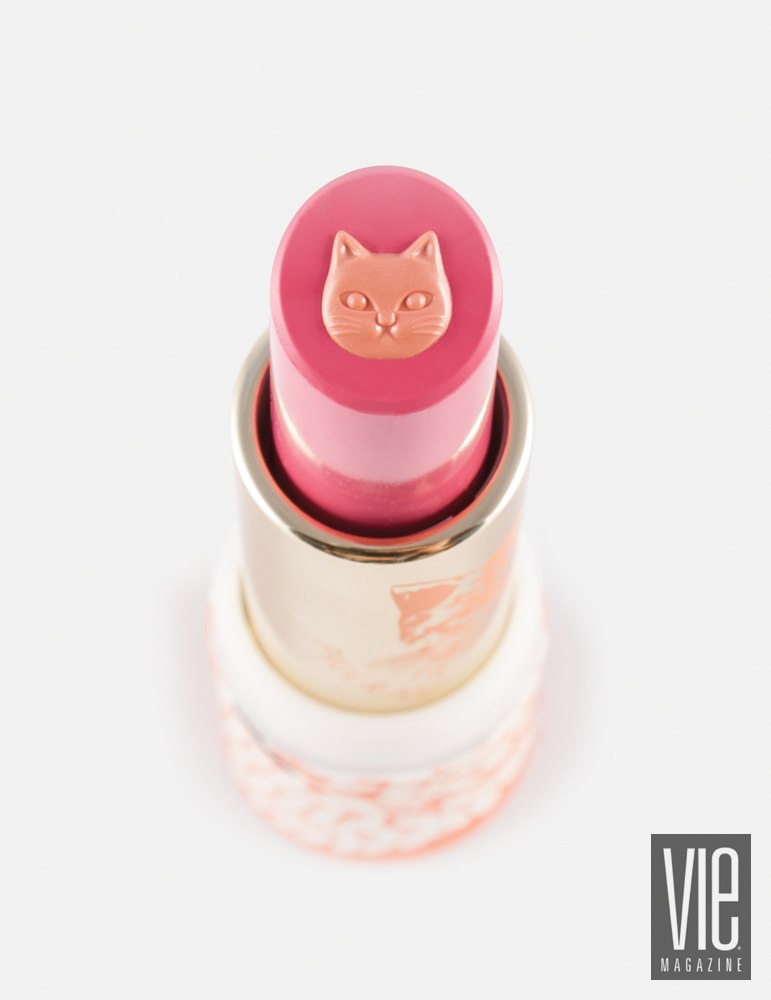 Limited edition beauty products, Paul & Joe Beaute $7–$28, paulandjoe.com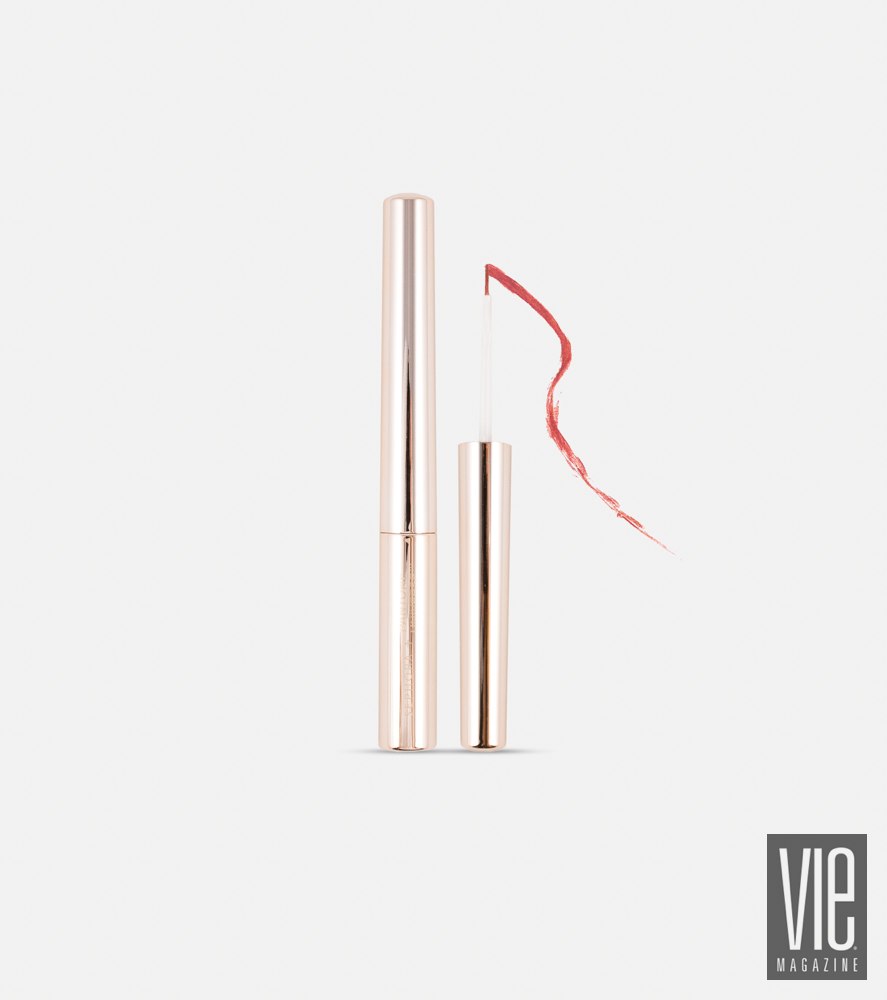 Marsala Metalshine Liquid Liner, Sephora + Pantone Universe $18, sephora.com
---

Pattern-al Instincts
You'll never be accused of being boring when you trot these out at your next get-together. Bright, bold prints and delicious designs bring a pop of fun to the home.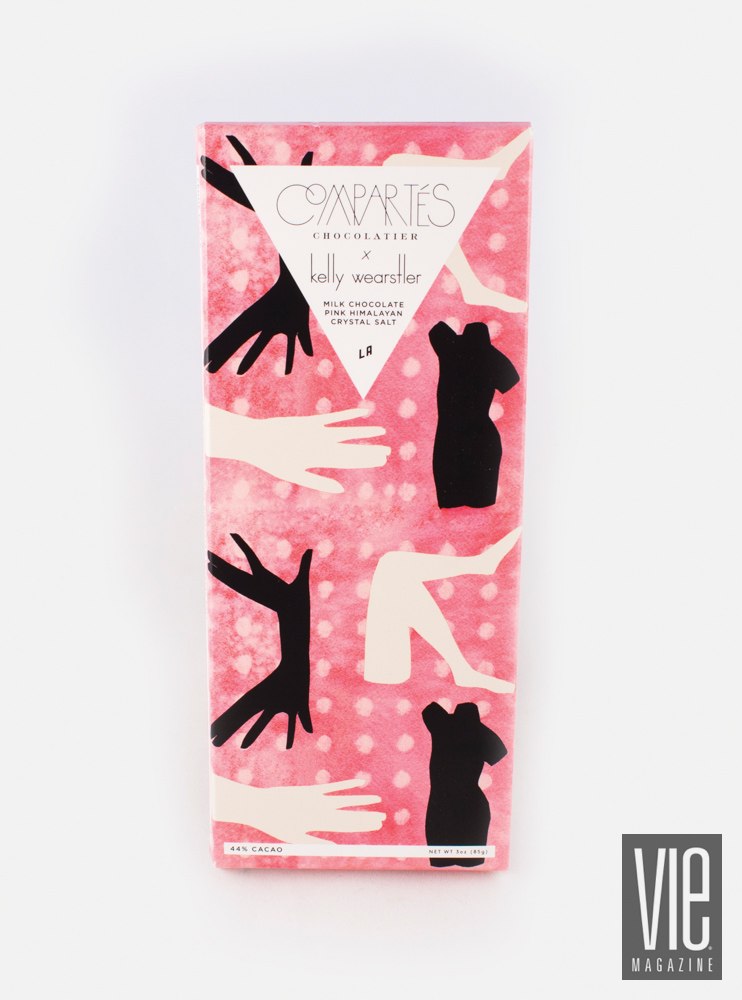 Femme Fatale Chocolate, Kelly Wearstler x Compartés $13, kellywearstler.com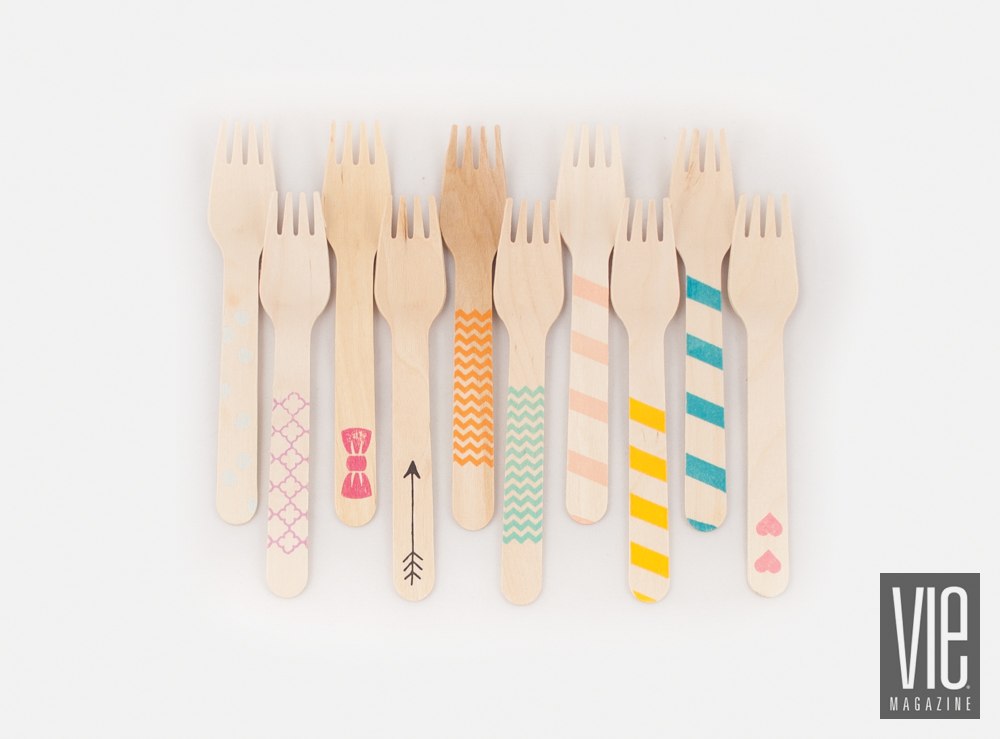 Wooden utensils variety pack, Sucre Shop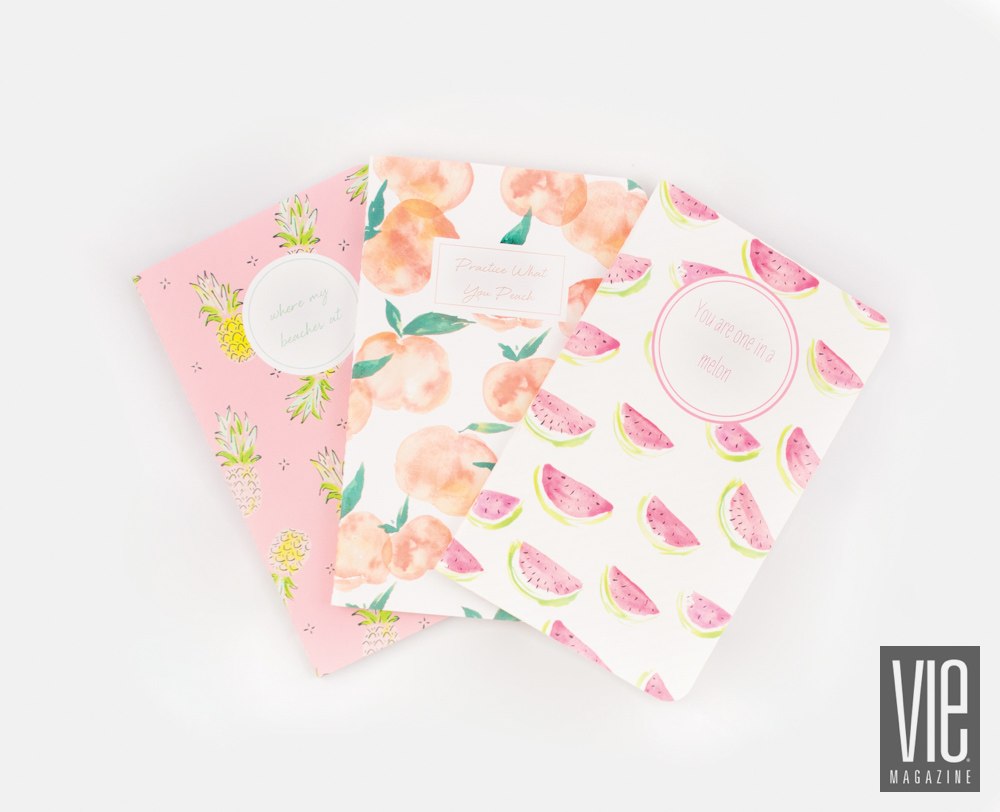 May Designs notebooks and journals $15–$25, maydesigns.com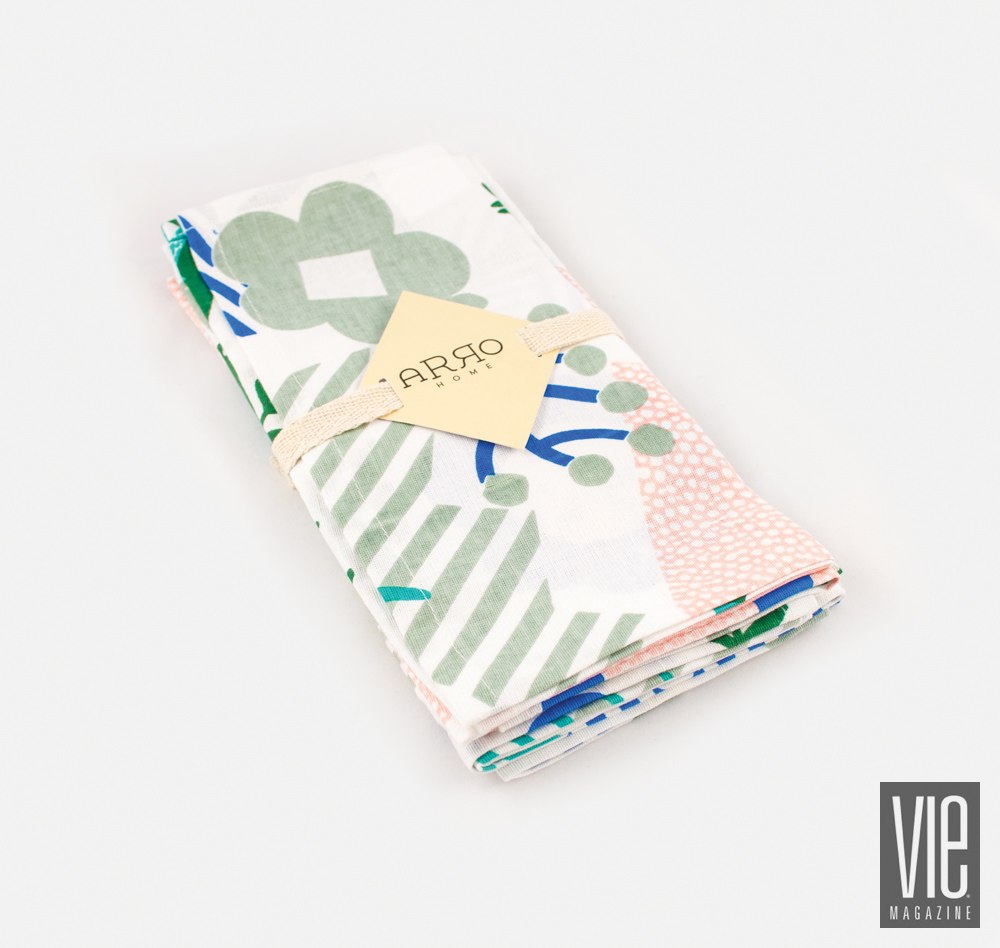 Patchwork Jungle Napkin Set, Arro Home $32, arrohome.com
— V —
---
Curated by the VIE creative team Written by Lisa Burwell and Jordan Staggs Photography by Rinn Garlanger Illustrations by Lucy Mashburn
ARTICLE CATEGORIES