A Minimalist Dream
Curated by the
VIE
Creative Team
Written by Suva Ang-Mendoza
Join in on VIE's year of the minimalist and create a crisp, sleek, clutter-free lifestyle. Although this style is simple, it's anything but boring! White, black, and metallic tones with pops of color, simple geometric shapes, and clean lines come together in a bold yet classically chic look. Take a look at some of our favorite minimalist design products and discover how this high-polished and sleek style really proves the theory that less is more.
---

1. You're a Gem!
Blue Agate Coasters $34.95, earthboundtrading.com
---

2. Hello, Sunshine!
Ray-Ban Round Fleck Sunglasses in Tortoise $160, ray-ban.com
---

3. XOXO
Brass Tic-Tac-Toe Set $195, jonathanadler.com
---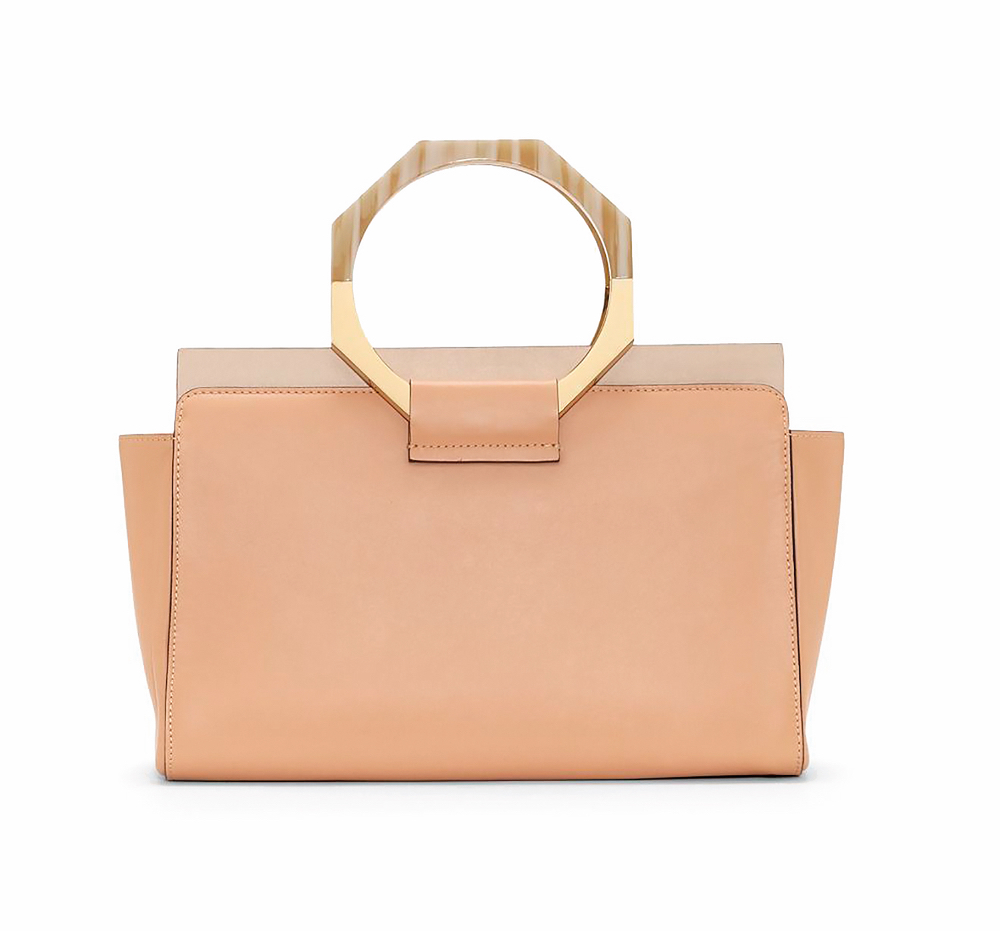 4. Comes in Handy
Louise et Cie 'Fae' Leather Satchel $378, lordandtaylor.com
---
5. Just Glow with It
Lumio Book Lamp
---
6. Totes My Goats
GOAT Mug Original in Brown Faux Leather $29.50, goat-story.com
---

7. I Love Luc-ite!
Oscarine Lucite Bar Cart $698, Anthropologie
---

8. Cashing In
Ridge Titanium Gunmetal Wallet $105, ridgewallet.com
---

9. Around the Globe
Secondome MOD. GROUND Map Globe $3,950, barneys.com
---

10. Playing Around
Neon Chess Set $795, jonathanadler.com
---
Get the Look
These C'est la VIE items are must-haves and make perfect gifts for any modern minimalist. Here are some characteristics of the minimalist style to look for and implement, whether you're searching for furnishings for the home or fashions for you!
Simplify
Sleek objects and simple shapes are essential to the minimal aesthetic. Minimalist items are usually compact and low-profile, giving off a sophisticated look with functionality. The drastic lack of design details is usually compensated for with bold lines to create interest.
The Right Angle
Clean, straight lines are one of the most influential characteristics of the minimalist style. Think geometric shapes, crisp angles, and clean surfaces. And we thought we'd never use our middle school geometry in real life!
Embrace Your Curves
Linear edges may be essential to the style, but we like to add in some curves to balance out the look.
Live in Color
Although the minimalist style revolves around simplicity, that doesn't mean you have to use only black and white to be modern and chic. When choosing your color scheme, try choosing two crisp, contrasting colors—or similar hues if you want to go monochromatic—and add interest in your accents.
Warm Up
Minimalist designs have a reputation for feeling cold, so add some warmth to the look by choosing pieces for your home or closet that are warmer in color, or implement textures like leather, suede, knit, or fur. The possibilities are endless!
ARTICLE CATEGORIES