By Felicia Ferguson | 
Art by Carly Ashdown
To view the art of London's Carly Ashdown is to see into our souls. Her paintings beckon us to embrace the magical and the miraculous and to absorb the peace and joy displayed. They entice viewers with their movement, but a closer look reveals an invitation to sit, breathe, surrender, and give over to the rhythm and timing of life. Breathe in the possibilities, releasing the negative thoughts that hold you captive.
Ashdown's work is herself: the vibrancy and joy of her painting titled Freedom; the earnest contemplation of Dusk; the confidence and self-possession of Fire.
A stroke at birth and the diagnosis of cerebral palsy soon after marked Ashdown's life not with tragedy, but with perseverance. She was told she would never walk and never hold a job, and the special-needs school she attended focused on surviving the status quo. But leave it to sibling rivalry to provide the right motivation. When she was five years old and her younger brother began walking, Ashdown noticed the attention he received. After that, she was keen to learn for herself.
Wanting more opportunities for their daughter than the school offered, Ashdown's parents transferred her to public school. But she couldn't avoid the condemning words of teachers and staff. In high school, the teachers took pity on her and told her to focus on typing. They reasoned she stood at least a small chance of getting a job if she had that skill to offer employers.
But Ashdown had bigger dreams and plans and was determined to see them fulfilled. She longed to prove that not only was she capable, but she could also thrive in spite of the disability that restrained her in the eyes of others. She pursued the idea of university education. Again, ignoring the naysayers, she persevered and was accepted into Leeds Beckett University's arts program, choosing to focus on film and photography since she was not fond of traditional art.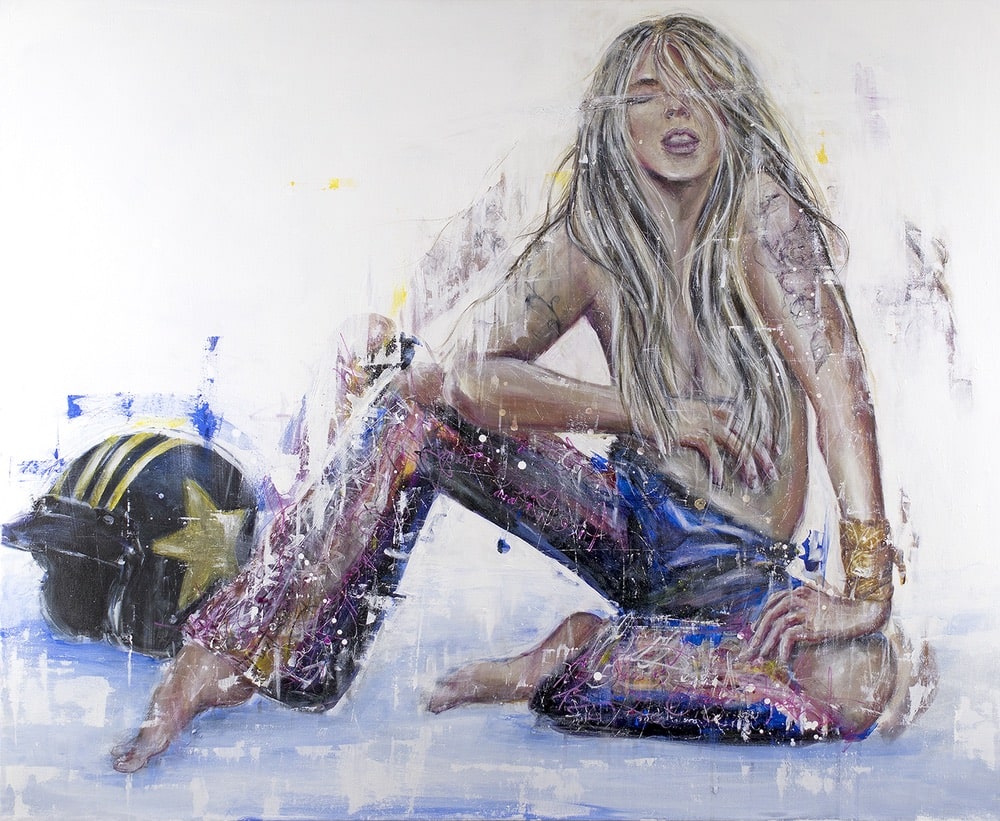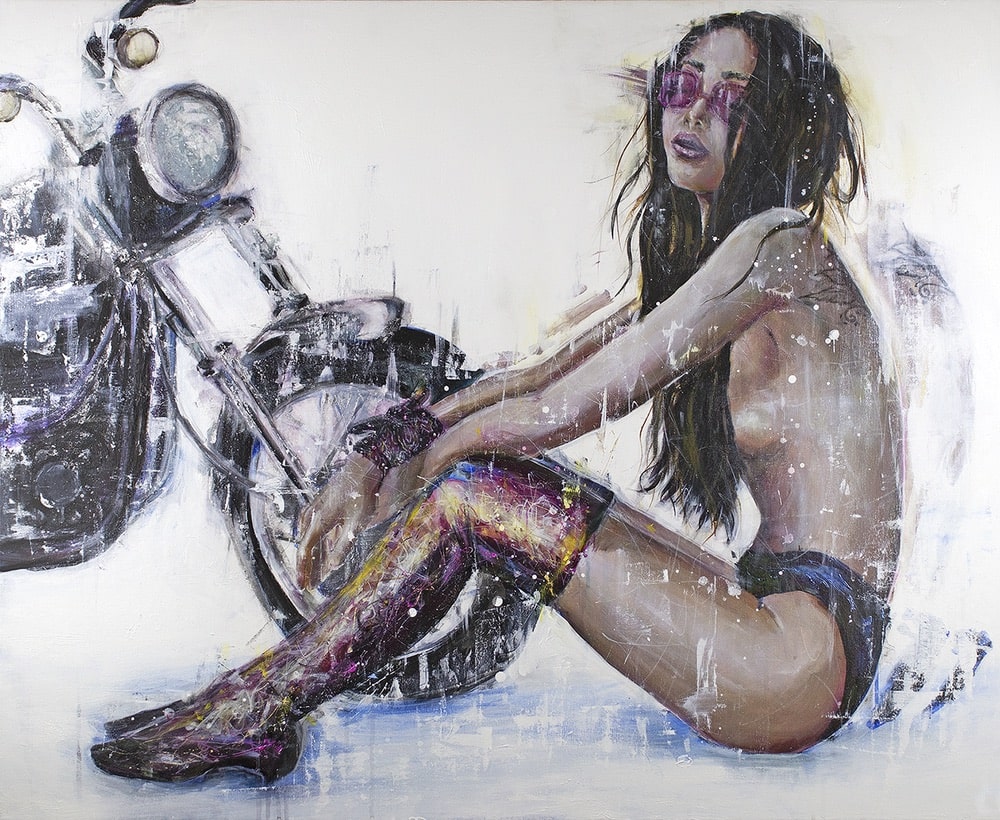 She completed her coursework and graduated, hoping finally to silence the critics. But they trailed her like a dark cloud into the work world. Employers would love her personality and charisma, but her physical limitations and their requirements of starting as a runner—a rite of passage in television—kept closing doors. By sheer will, she forced her way into the field. Working for Channel 4 and later the BBC in TV postproduction, she experienced incredible success and proved her teachers wrong.
But, even though Ashdown was doing everything she had always fought to achieve, she wasn't happy. Something tugged at the back of her mind and soul—a deep existential need to discover what she was called to do with her life. Knowing television and media held few answers, she turned to the mental health field and began studying the human psyche at the Tavistock and Portman NHS Foundation Trust. She later volunteered with Concord Institute, a group that researches how the mind, body, and spirit work together.
It was there she received a call that would upend her thriving, white-picket-fence life. As happens with many people, an internal dialogue ran through Ashdown's head with negative thoughts about her life and self. But in one moment, that internal criticism stopped. A voice from something much more significant and entirely apart from herself spoke. It called her to paint.
"It's joy; it's heartbreak. But it is in the movement of both where humanity can find itself."
"It was unbelievable," she says. "I almost fell out of my chair because it hit me with force as well. Within ten seconds, my internal dialogue started again, saying, 'Carly, no, you can't do that. That makes no sense. You've got a great career in TV. And, let's not forget, you don't like to paint.'"
Despite the apparent divine call, the negative thoughts won, and Ashdown continued to work in television. But every day she remained in that field, she became more depressed. "I think when you get a direct call like that, if you're going to ignore it, then there are going to be consequences. In the end, what I discovered was the fear of it going wrong was not nearly as painful as the despair from not painting."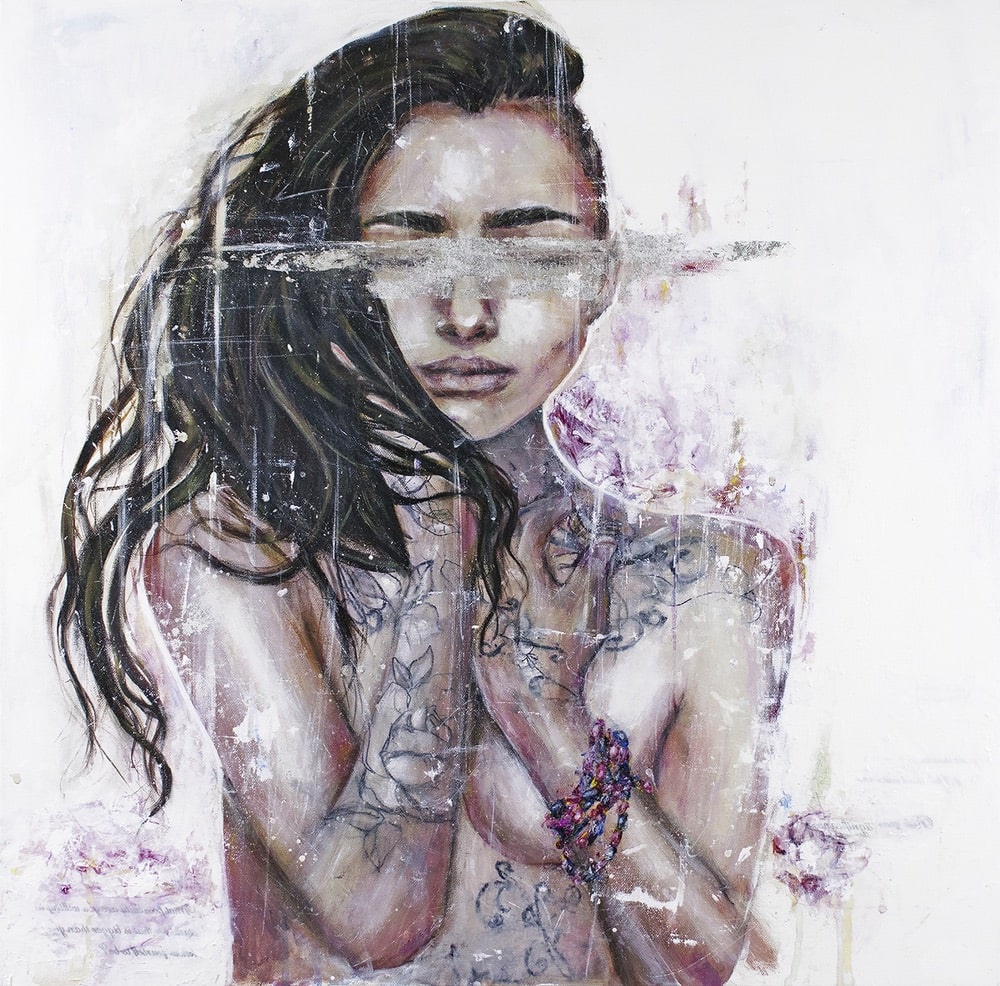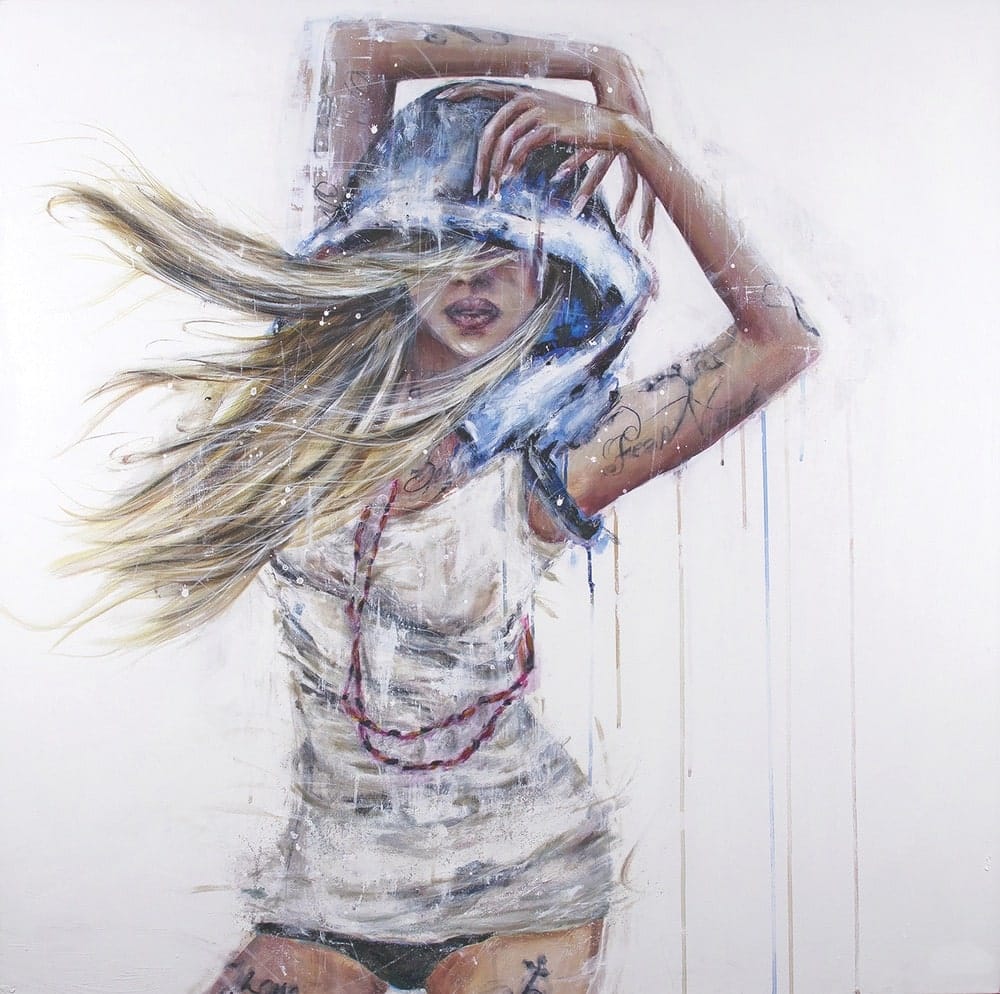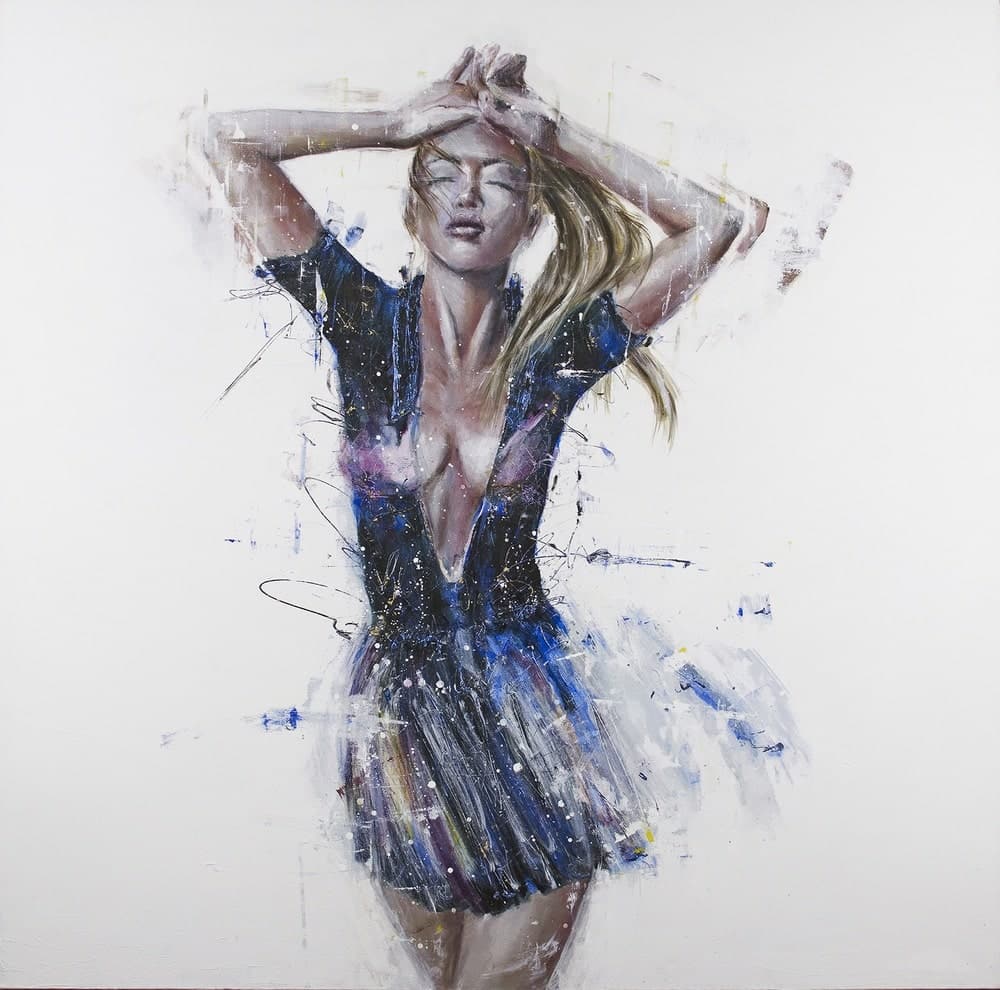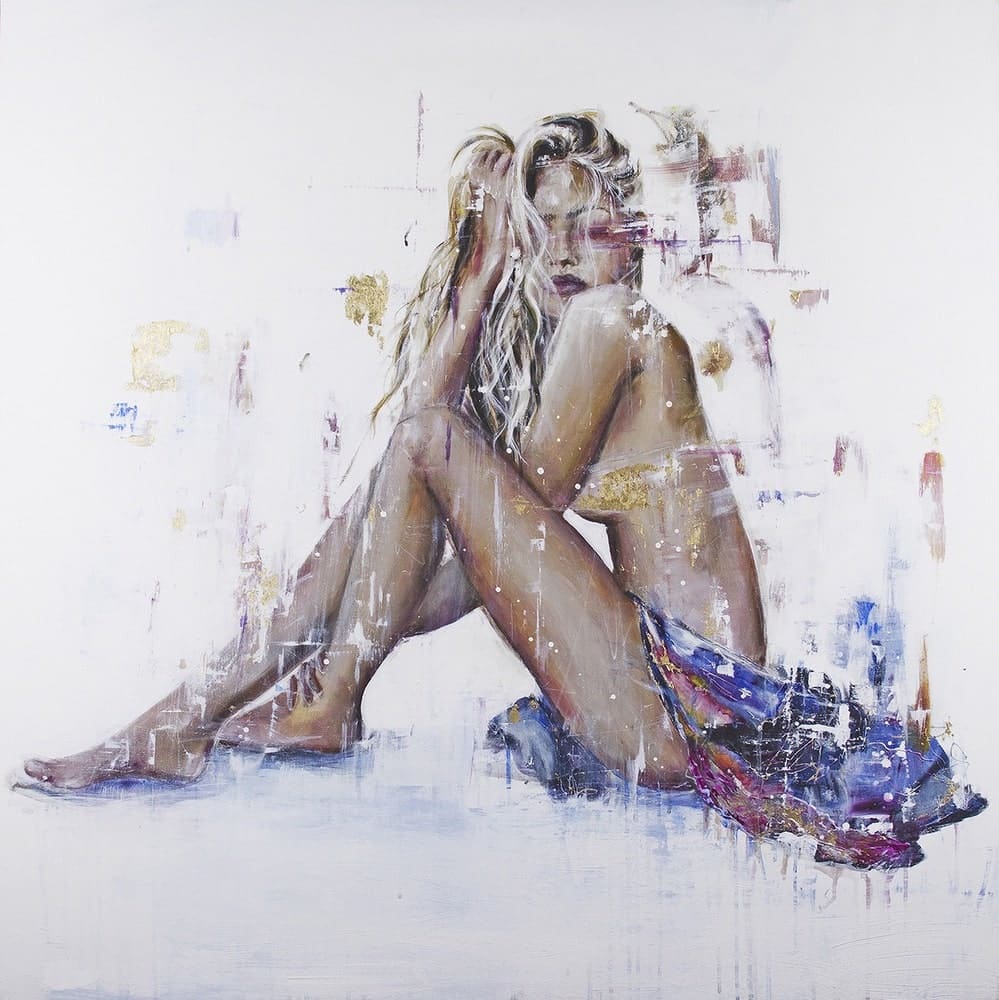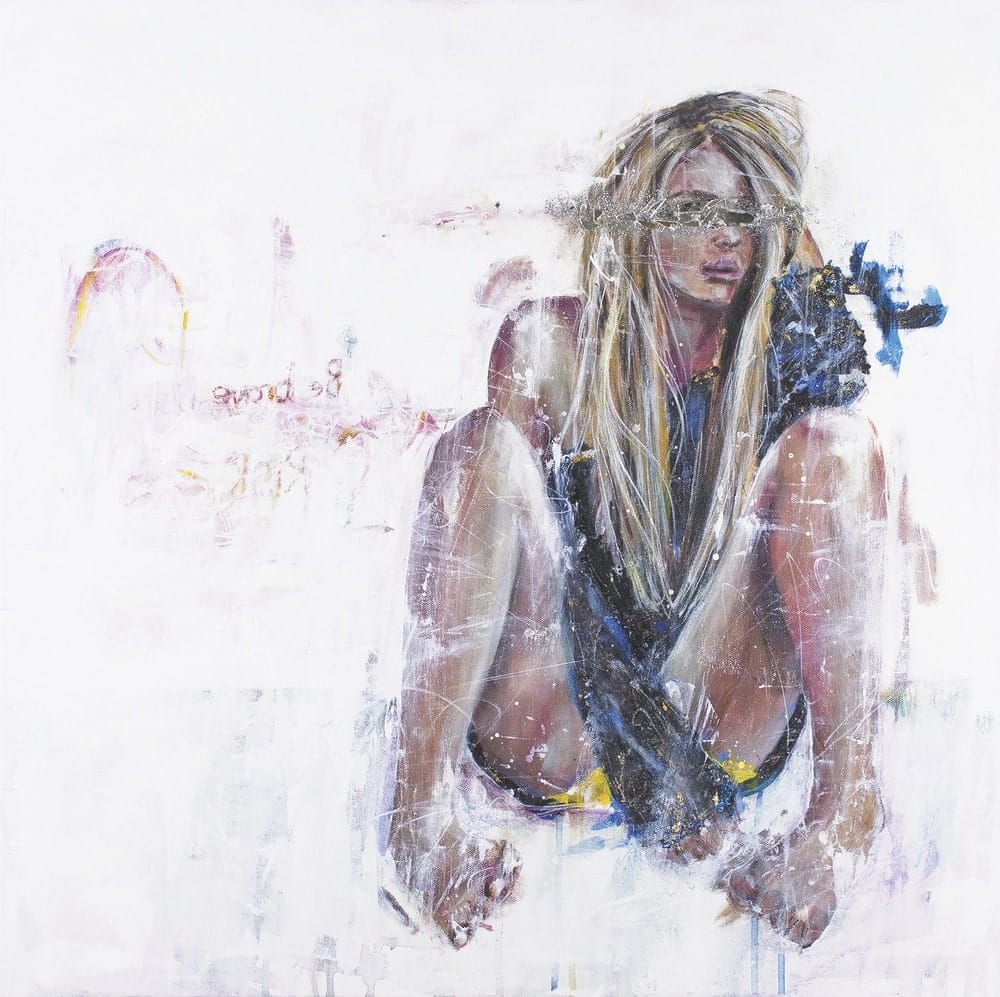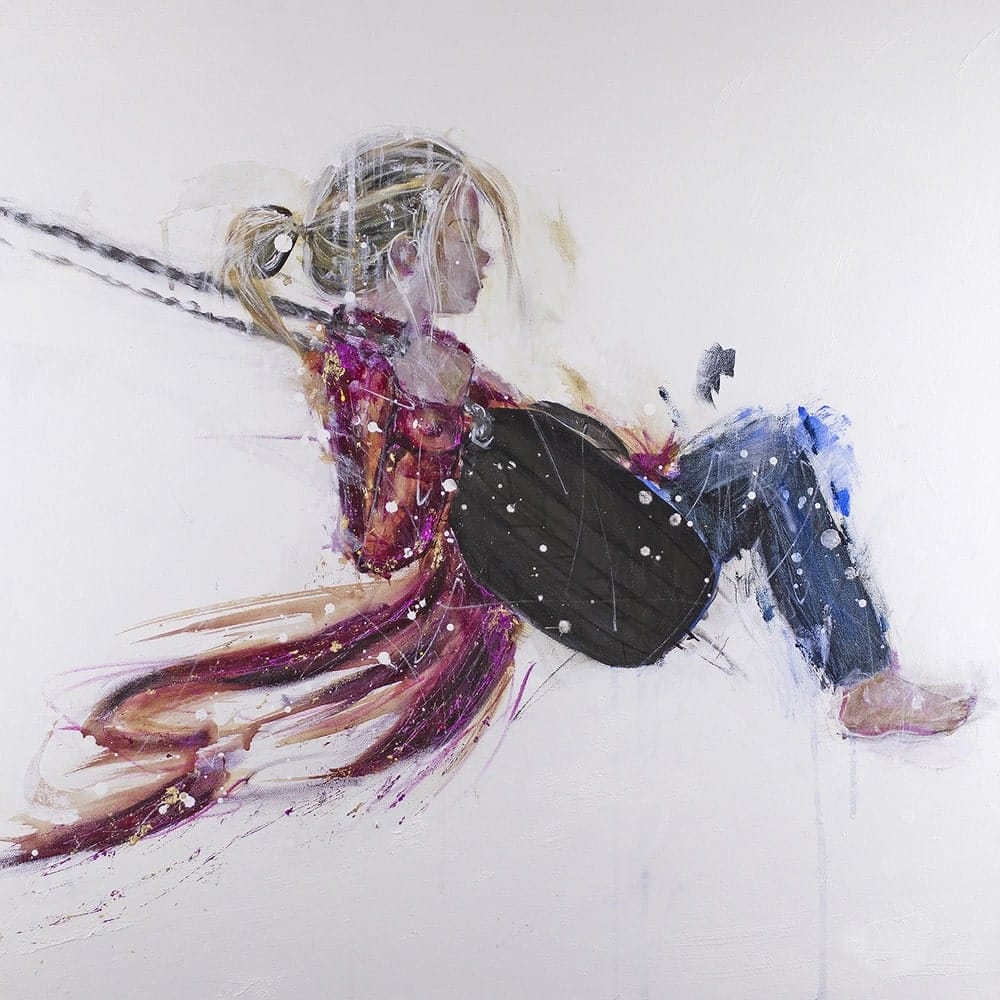 So, she stepped back from her position at the BBC, answered the call on her life, and began painting. Even though the first works were, in her own words, "absolute rubbish," she felt a tremendous sense of peace. "It felt like the brush was moving me." She took classes in life drawing, and her work improved. Six months after she left full-time television work, she had her first gallery show. Opportunities continued to build on each other, and Ashdown even found a publisher to promote her work.
Dancers inspired her first collection. Drawn to the sense of freedom and possibilities, Ashdown views dance in its very essence as an expression of life. "It's joy; it's heartbreak. But it is in the movement of both where humanity can find itself," she shares. And viewers have responded. Some pieces from the collection have found homes as far away as Australia and Dubai.
For Ashdown, painting is an organic and meditative process. She starts with an initial structure and then thinks about which colors to use, revealing that it's almost like they tell her what to do. Only then does she pick up a brush and paint, relying on instinct for the right brushstrokes to build the subject. She's always a bit surprised by the outcome and the person who develops from the original structure. What appears to be deliberate is what she calls a "natural formation of the painting."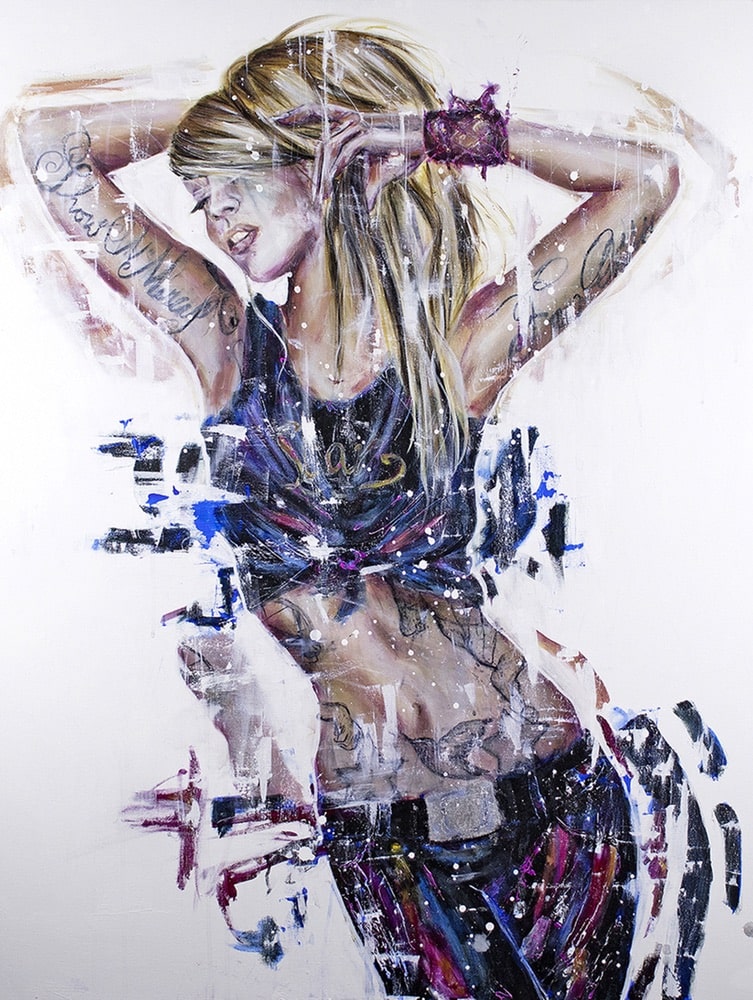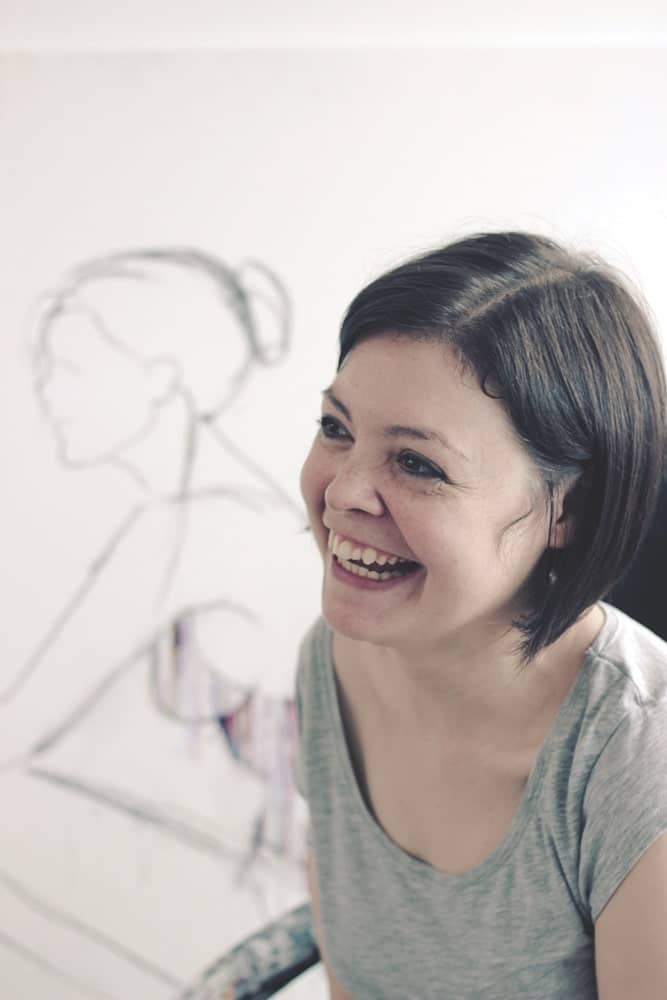 As her passion for helping others has grown, Ashdown's work has acquired an innate rawness, enticing viewers into her tribe of self-discoverers. Her latest collection uses hidden text, written back to front and readable with a mirror, asking us to look a little deeper into the paintings and ourselves. The goal is to unleash our confidence and inner strength by facing our fears, silencing the negative voices, and taking hold of our true identities. "It takes deep bravery and a willingness to be vulnerable to enter a space of real self-confidence and power," Ashdown explains. "And it is a constant work in progress to keep that confident stance. It's also then a reflection on the ideas we have of others and the assumption we understand another's world. You never know what a person has been through to become who they are."
Ashdown fully admits she was lucky to receive a direct call from the universe that led to self-discovery, but she is the first to say that becoming one's true self requires work. "I worked in television production because I was trying to prove a point that I was worth something after I had so long been told that I wasn't," she says. "This isn't a story about my disability. It's a story about being a human being. My example is really obvious and tangible, but we all have limitations. We all have struggles. You have to get rid of the static, push aside the fear, let go of the old ideas and understandings of yourself that hold you back, and take the leap." Self-discovery is one part reflection and another part release. When those two combine, the result can be a miraculous metamorphosis from who we believe we are into the person that God or the universe originally intended us to be.
— V —
---
View more of Ashdown's work on her Instagram, @carly_ashdown_art.
Felicia Ferguson holds master's degrees in healthcare administration and speech-language pathology but is currently a freelance writer and author. She finds inspiration in lakes and gardens and is blessed to have both at her home in Destin, Florida. More details can be found at FeliciaFergusonAuthor.com.
ARTICLE CATEGORIES