Curated by The Seaside Style® | Photography by Daniel Meigs
The ladies behind Cabana by The Seaside Style love a good 'fit. They believe that kaftans, sequins, and over-the-top outfits can and should be worn to soirees, the grocery store, and the car pickup line at school. They have heard time and time again conversations on the sales floor of women who lean over and whisper to their friends, "But where would I wear that?" Well, they are here to showcase that you never need a reason to look your best.
Meet Chrissy, Daryl, Evelyn, Nancy, Penny, and Wanda; these women are multitaskers, bold, colorful tastemakers, and natural-born leaders. You need to know these leading ladies. They are the stars behind The Seaside Style's newest tongue-in-cheek campaign, inspired by the creative team's individual styles and a healthy dose of playful nostalgia. These are the masterminds building and evolving Seaside, Florida's retail empire (including town cofounder/visionary Daryl Rose Davis!), and we love to see them having fun while flaunting their marketing brilliance with this campaign, which launched this summer on their Instagram, @cabana.seaside.
Follow along as we share more about these fierce and fabulous women!
---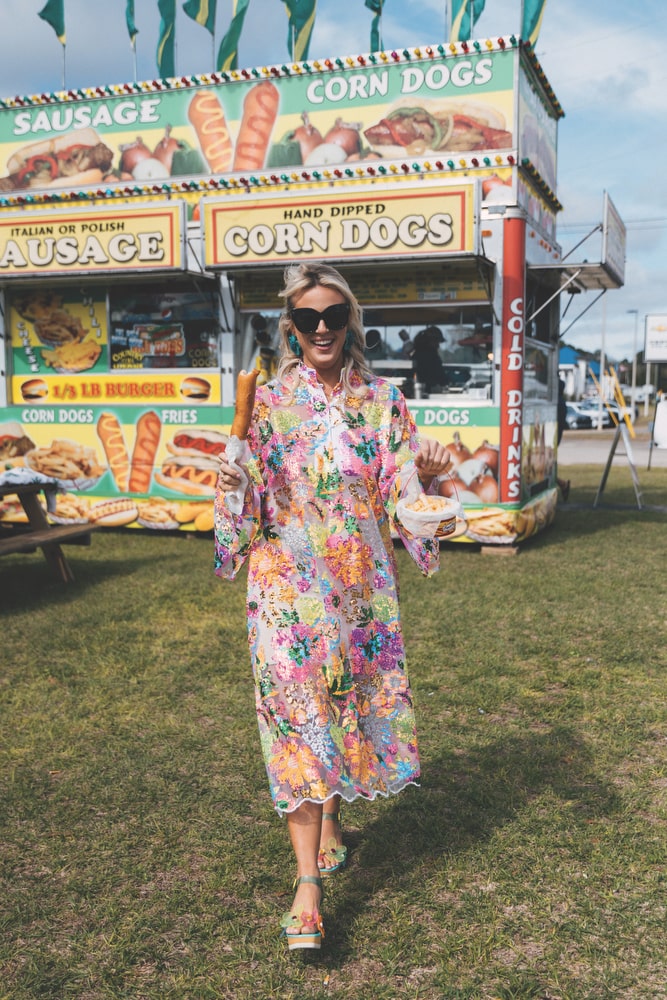 Chrissy
Meet Chrissy. She thinks sequins are an everyday essential whether she's going to a gala or the local fair, might accidentally burn her one-pan dinner, and never misses a hair appointment. Chrissy believes in color—lots of it. She believes you can wear sequins to parties and the corporate office. She also believes you can change the world one sequin at a time, and if you can't decide on one color to wear, you should just wear them all! Chrissy thinks life is about balance. Ever tried wearing a designer dress while eating a five-dollar lunch?
---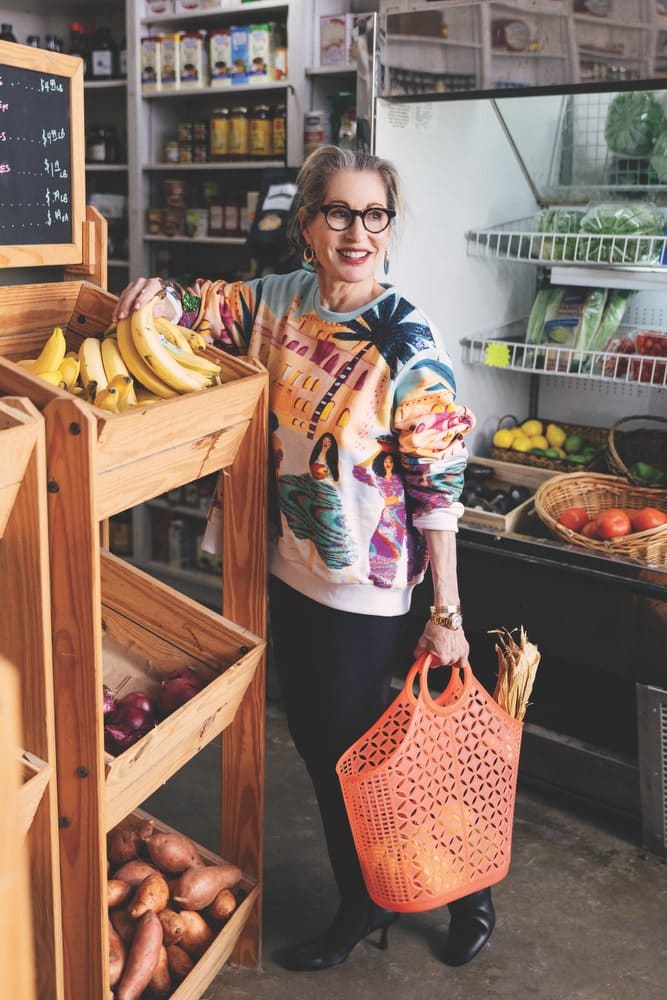 Daryl
Meet Daryl. This gal doesn't need an introduction. She's the town tastemaker who would never step out in anything but her best. From curating her bathroom to her closet, she adds flair to everything she touches. Daryl knows there's no how-to road map to great style. It's about self-expression and, above all, feeling confident in everything you do. Is she eccentric? A little. Curious? Of course. Confident in her decisions? Always.
---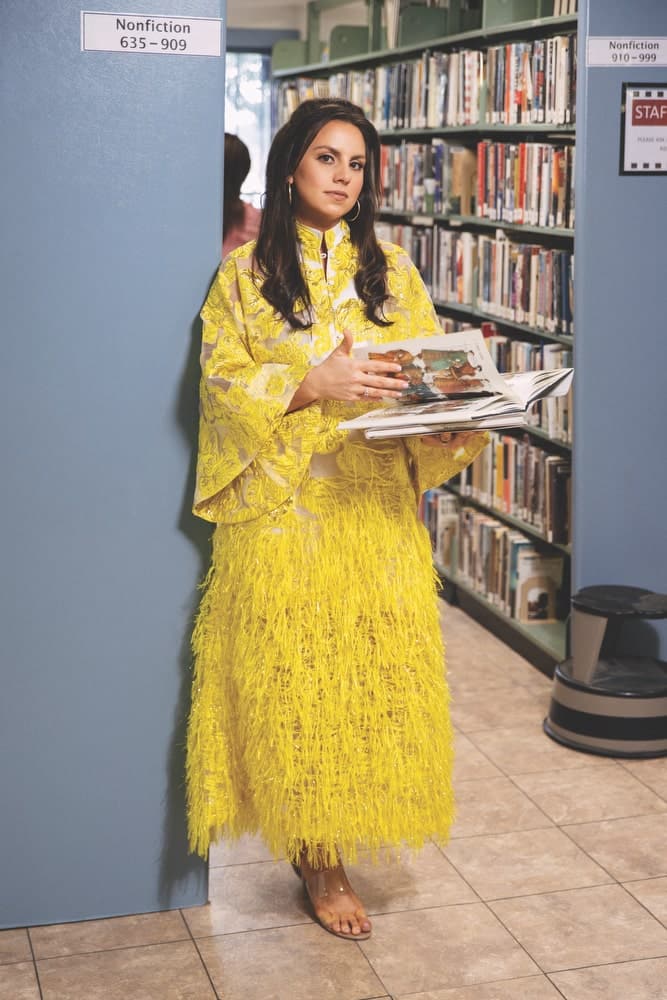 Evelyn
Meet Evelyn. She splits her time between the boardroom and the playroom, excels at multitasking, and has dinner on the table by 6:00 p.m. sharp. From fashion week to household chores, she celebrates the little moments and looks fabulous doing so. Whether dancing around the playroom or on a girl's trip with her best friends, she's the kind of Cabana Girl who can't help but make a statement no matter what she's doing.
---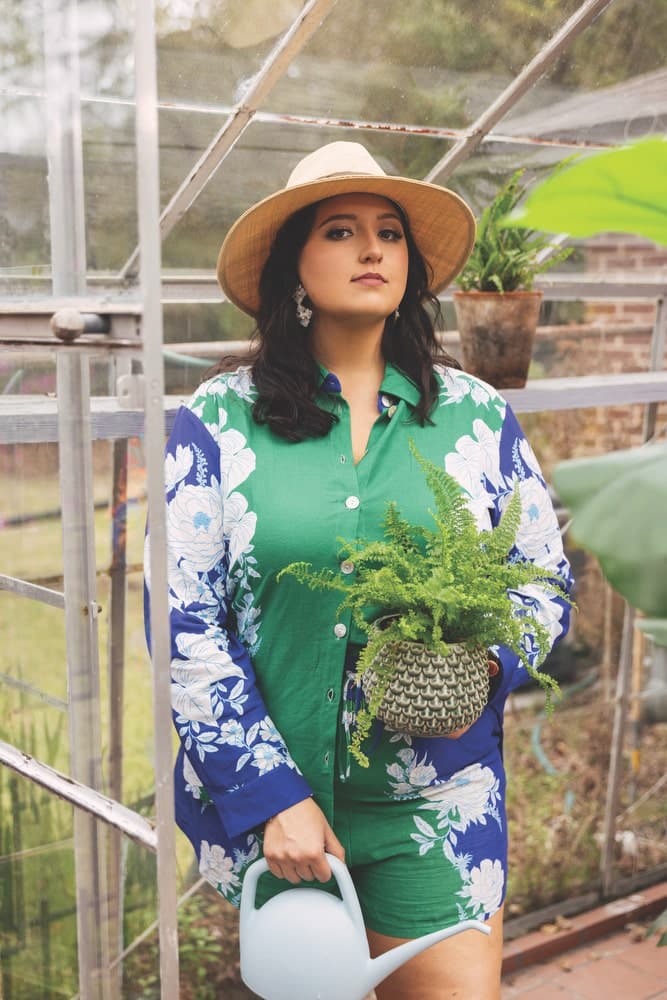 Nancy
Meet Nancy. Nancy has the best flower garden on the block, knows all the neighborhood gossip, and never misses a chance to wear her signature floral patterns. Nancy is a pro at keeping all her secrets—and yours too. Everyone needs a friend like Nancy. She has a colorful closet and colorful imagination and occasionally lets a colorful word fly. Nancy is known for making the best chicken salad in town. It's her gift to everyone for any occasion. New to the neighborhood? Chicken salad. Just had a baby? Chicken salad. Leaving your husband? Chicken salad. Tax evasion court date coming up? How about a little chicken salad?
---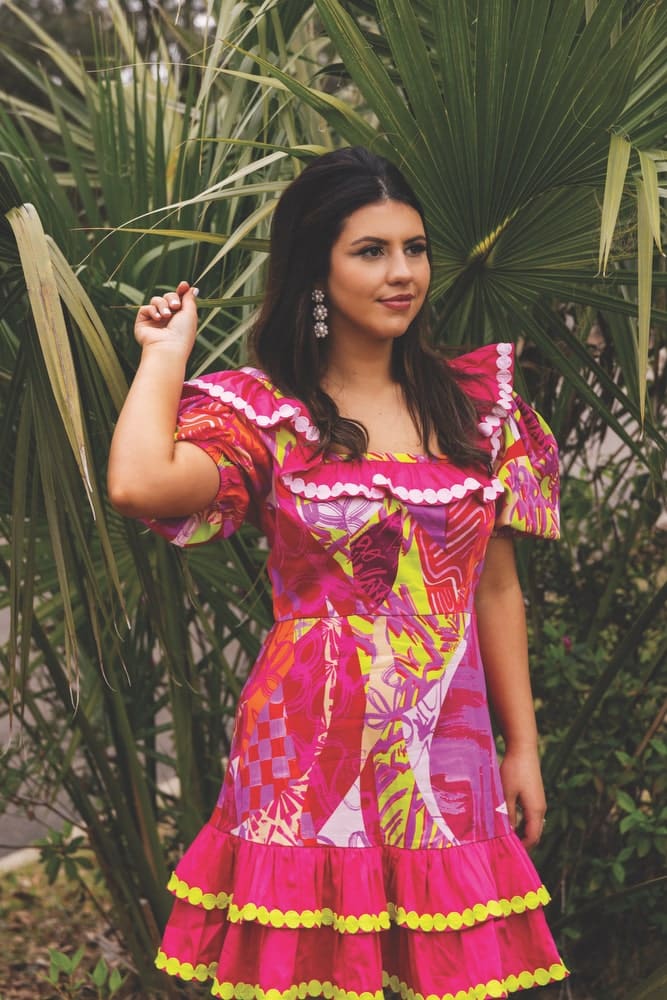 Penny
Meet Penny. She's new to town but is already on everyone's radar. She turns heads everywhere she goes, whether it's the laundromat or a dinner party. She has big hair and an even bigger personality and isn't afraid to be the boldest in the room. Yes, she brings her couture to the laundromat—and you wouldn't believe the things she's overheard there. You may not know much about Penny, but she knows a lot about you. Sweet? Sure. Mysterious? Maybe. Underdressed? Never.
---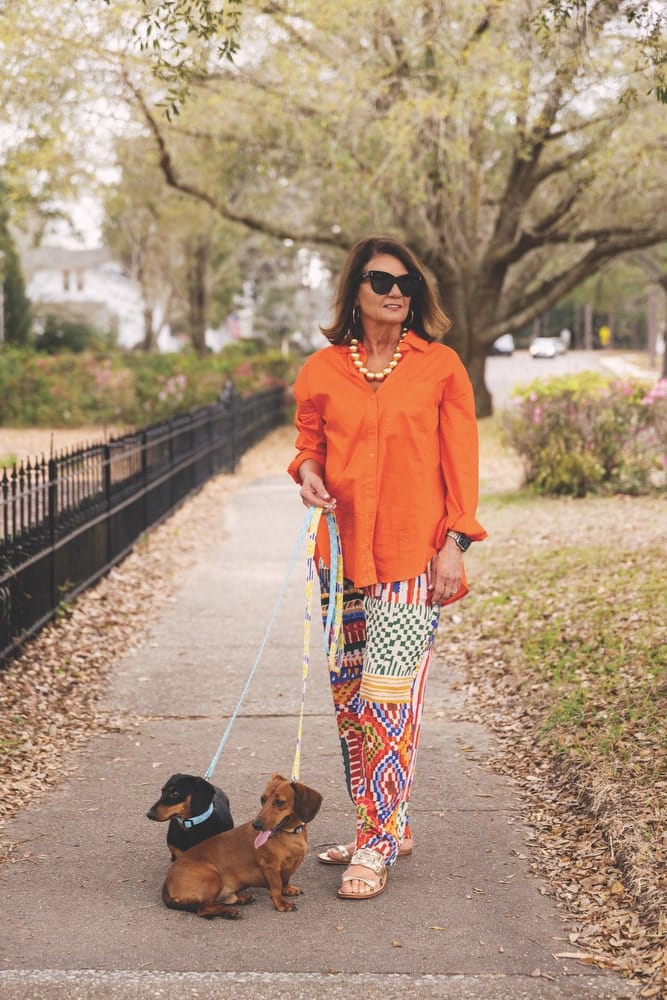 Wanda
Meet Wanda. On Mondays at 9:00 a.m., she runs errands and returns by twelve sharp. On Tuesdays at 1:00 p.m., Ginger comes over to play cards and gossip over cocktails. On Wednesdays at 10:00 a.m., Wanda plays tennis with the girls. On Thursdays at 8:00 a.m., she tends to her garden. Fridays are reserved for self-care only. When Wanda's not planning what matching set she'll wear next, she's sipping her signature gin cocktail and catching up on the latest Hollywood scoop. Need advice on how to style your coffee table? Wanda's your girl. Need a hand organizing your closet? Say no more. Not sure how to tell your husband that his distant cousin can't stay with you for the summer? She'll coach you through it. From her impeccable taste to her life advice, she's the woman who does it all.
— V —
---
To shop for these looks and more, visit Cabana by The Seaside Style at 45 Central Square, Ste CC-2, or go to CabanaSeaside.com.
ARTICLE CATEGORIES