Spreading Happiness
By Jordan Staggs | 
Photos by Lynn Crow Photography
It's safe to say that the founder of Smallcakes Cupcakery, Jeff Martin, knows a thing or two about spreading sweetness. The former Cupcake Wars contestant opened his business in 2009; since then it has grown to about 220 locations (and counting) around the world—but why stop there?
"About five years ago, I wanted to try something new," Martin admits. Always looking for the next great opportunity, he professes that he's got more ideas than he knows what to do with. Luckily for his patrons, some of those have already come to life. In addition to Smallcakes, three other concepts now fall under Martin's umbrella company, Buttercream Dreams Hospitality Group: Decadent Coffee and Dessert Bar, Southern Charm Gelato, and the all-new CowLick Scoop Shop.
Decadent, a gourmet café serving up fresh coffee and house-made breakfast and lunch items daily, first opened near Kansas City, Missouri, and now has ten locations, with about thirty more franchises in the works, says Martin. Its newest café opened at 30Avenue town center in Inlet Beach, Florida, in March of 2019. Martin and his family made the move from Kansas City, to the scenic corridor of Highway 30-A four years ago, and the headquarters for Buttercream Dreams moved with them. "Everything here is growing, and because it's such a small local community, you get honest advice from clients who want to see you succeed. The high-end area also allows us to do things we can't necessarily do somewhere else." The natural progression of his businesses becoming local favorites followed seamlessly. Smallcakes now has four locations nearby, Decadent has become a hit in the community, and CowLick is poised to take homemade ice cream to the next level at the new Shoppes @ Inlet.
With mottos like "Tastes too good to be morally sound" and "The only man worth chasing is the ice cream man," each concept carries a playful nature that focuses on rich quality and delicious products over being the healthiest option available.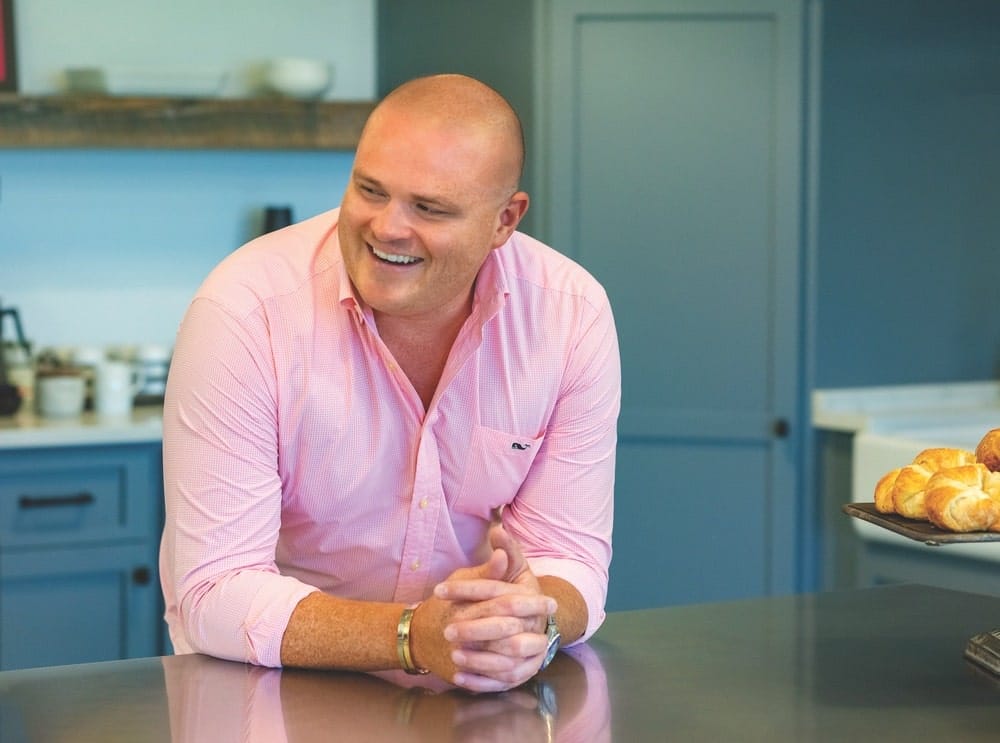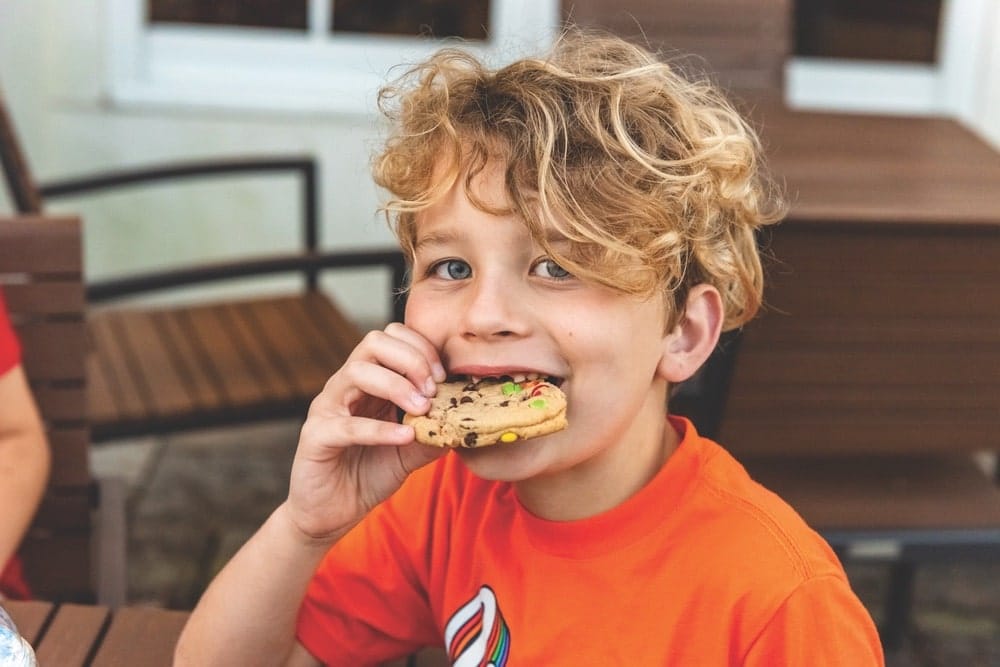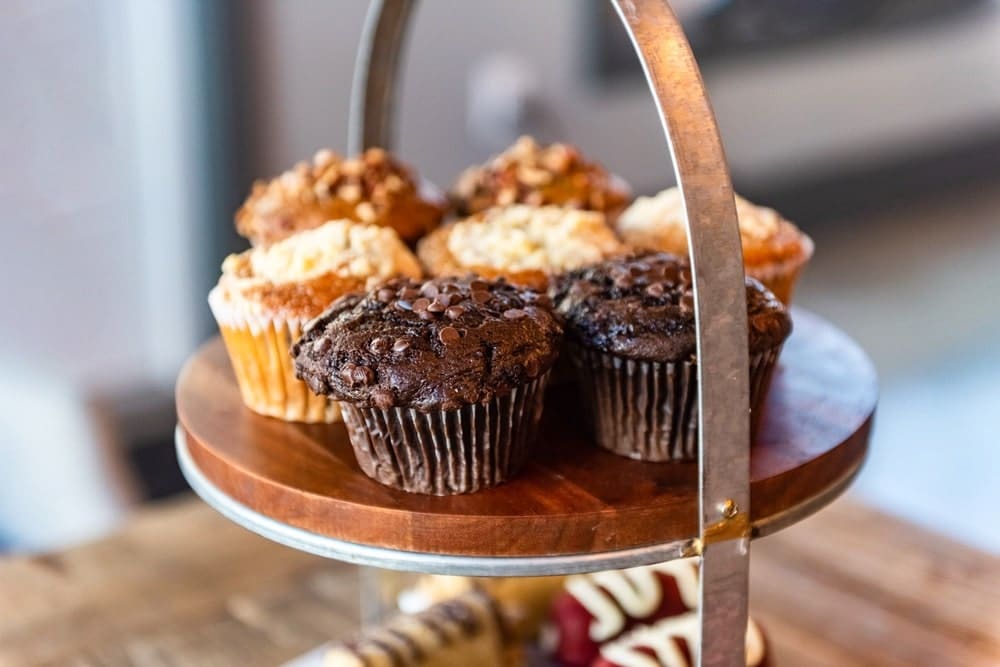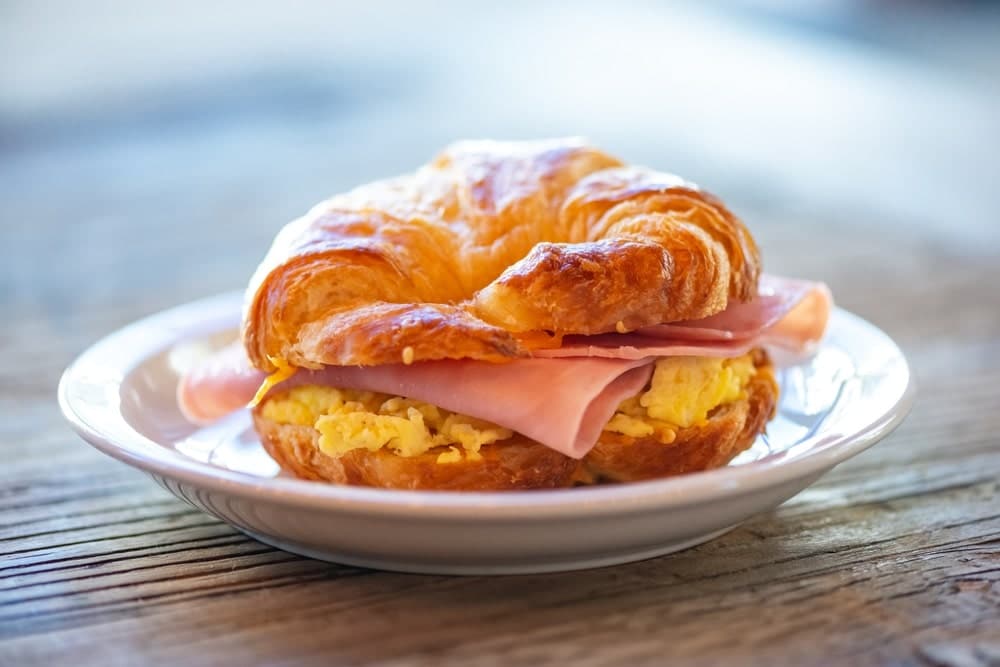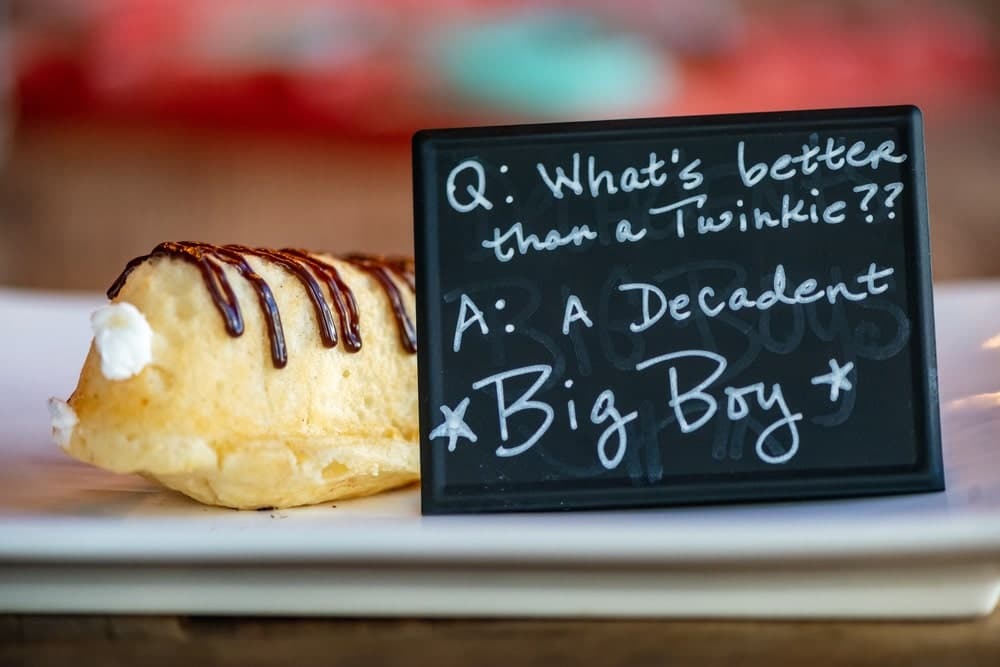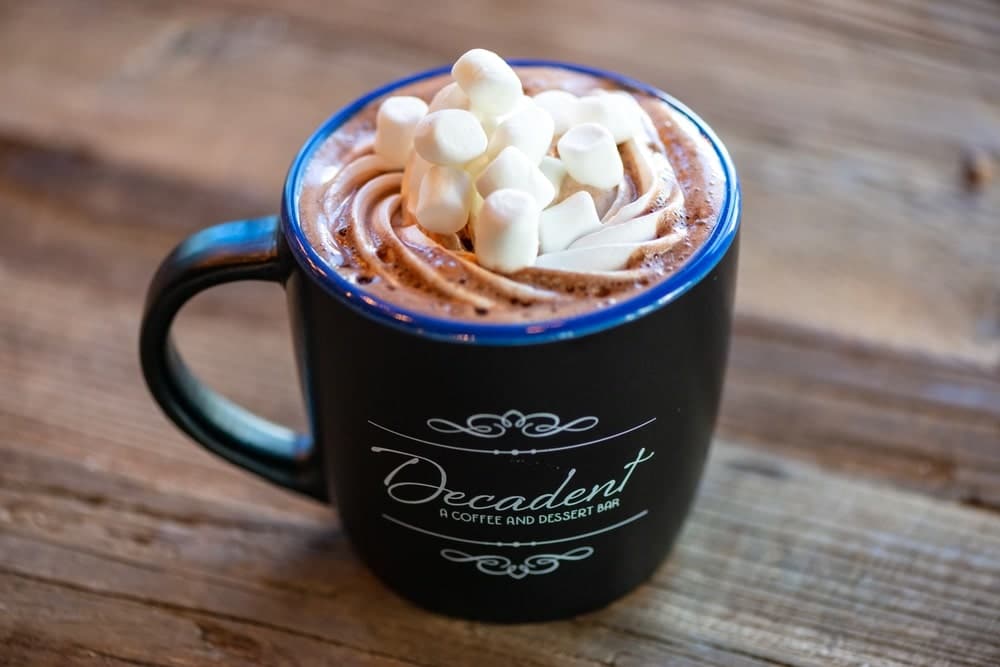 "All of Jeff's concepts are things that make people happy," says Martin's assistant, Kelley Stobaugh. "Everyone leaves smiling, even if they've just cheated on their keto diets." Stobaugh says she thrives on the energy of being part of the Buttercream Dreams team, and her role there has been nothing short of a sugar rush in the best way. "It's so fun working with Jeff; the ideas never stop, and I love helping him bring them to life."
Decadent, Stobaugh points out, has a mission to be a family-friendly community space that offers board games and books in addition to mouthwatering baked goods and milk shakes, small-batch coffee, breakfast and lunch sandwiches, and more. Its location near the Ohana Institute school in 30Avenue has made it a go-to stop for students and their parents, and its quiet atmosphere during the day makes it a great workspace for those doing business on the go. Book clubs and moms' morning out groups often meet in the café, and the second- and third-grade students from Ohana have even hosted poetry slams there.
The brand's drive to do good in the community also shows through its commitment to environmentally friendly water bottles, as well as various philanthropic endeavors that Decadent and its sister brands undertake.
The brand's drive to do good in the community also shows through its commitment to environmentally friendly water bottles, as well as various philanthropic endeavors that Decadent and its sister brands undertake. These have included assisting victims of Hurricane Michael as well as supporting local organizations such as Ohana Institute, Food For Thought Outreach, Alaqua Animal Refuge, and more. On a national level, Smallcakes has worked with Ronald McDonald House for the past eleven years.
"One of the things we're built on is community," Martin says, "and it's encouraged in all our franchise locations. We try to leave it up to our owners to decide who to partner with locally."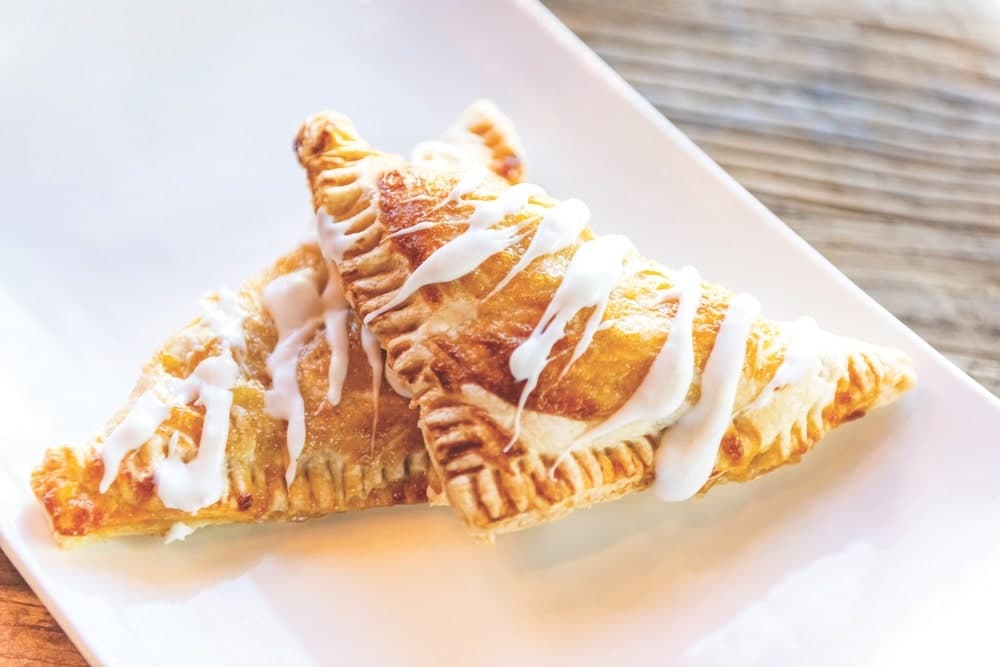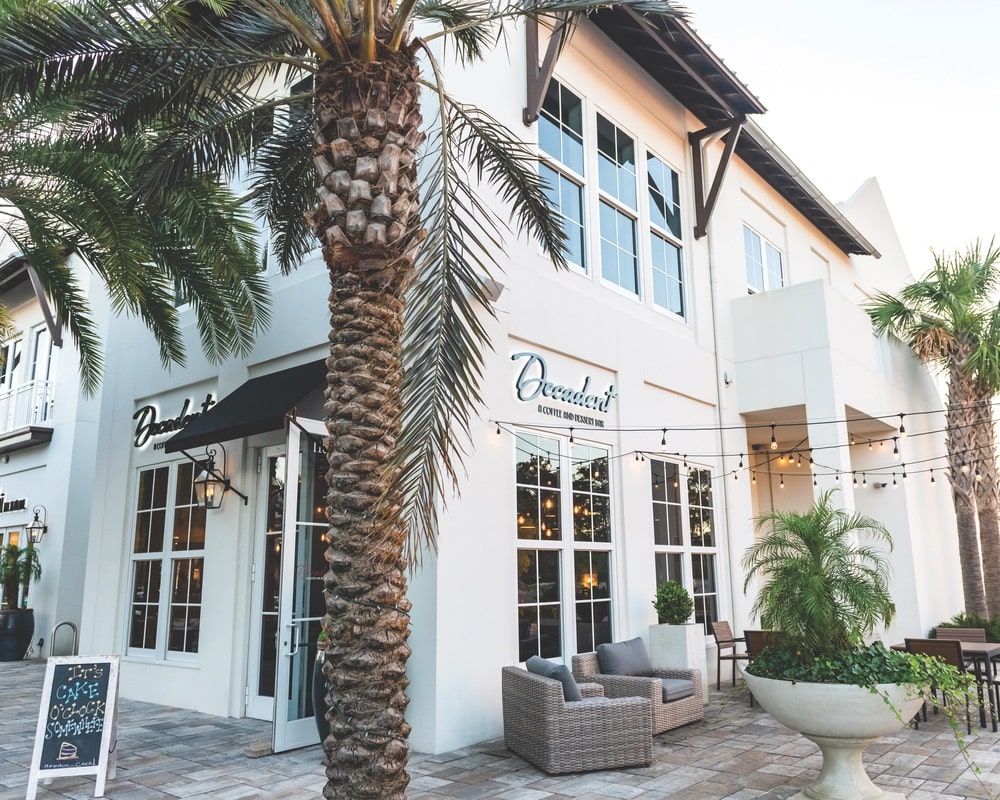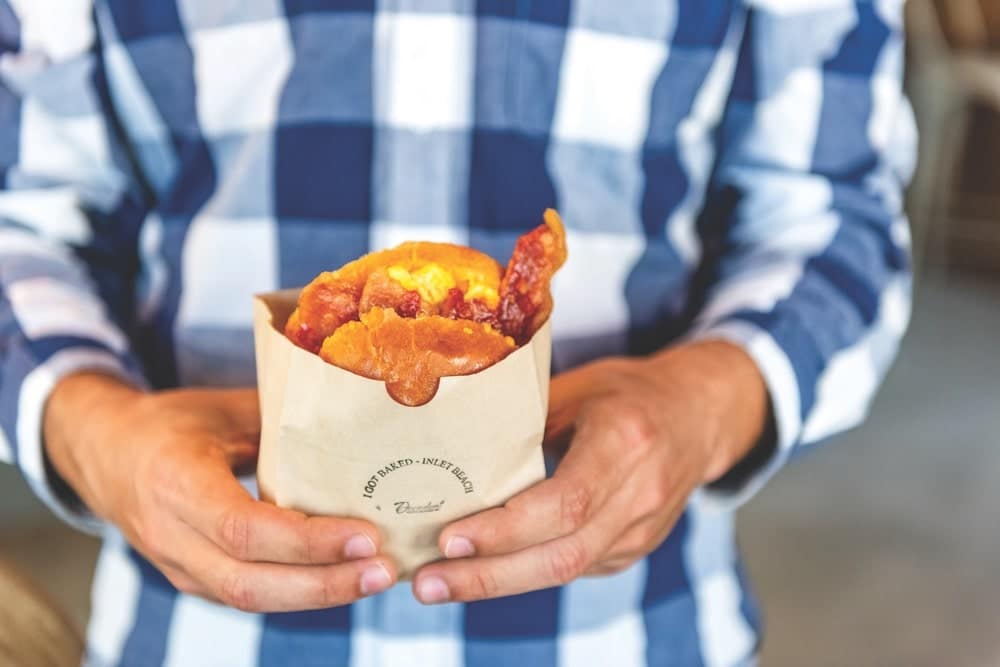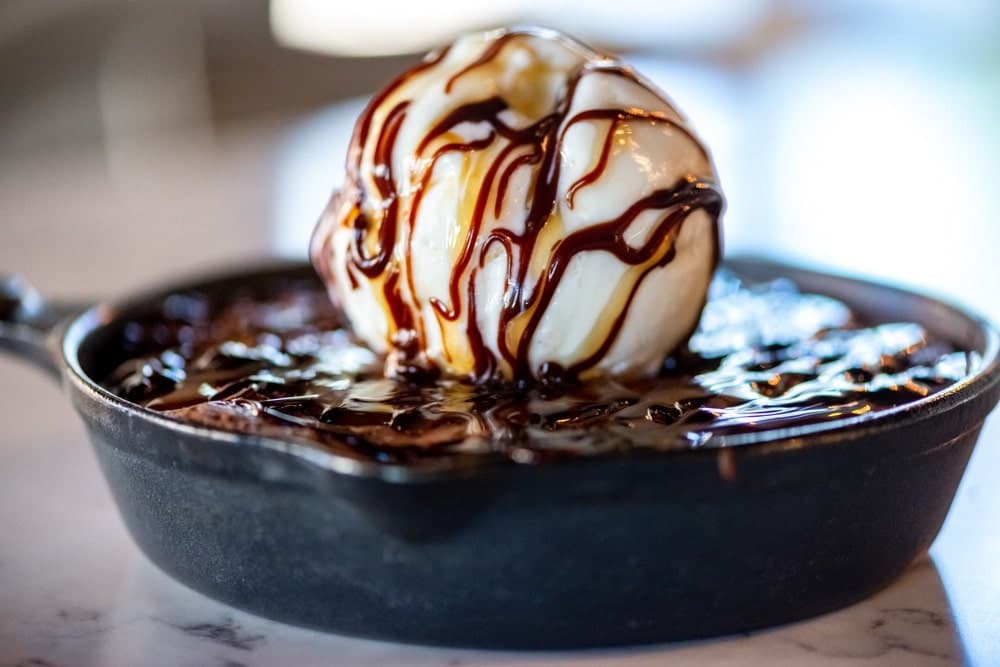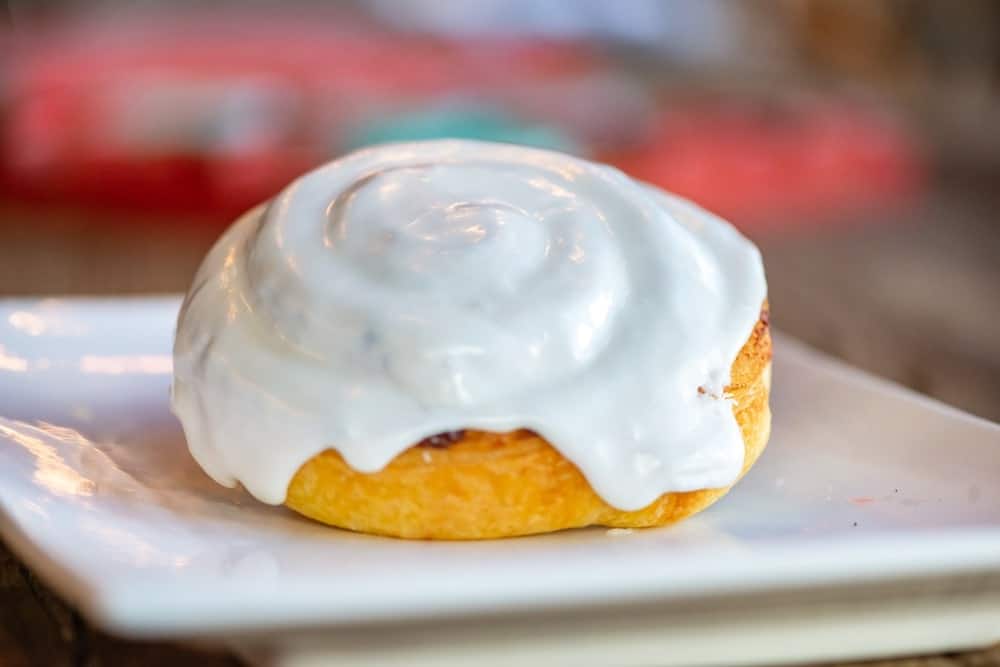 Partnering with local vendors is also a way Decadent and its sister brands have built community relationships. Northwest Florida artists Liza Snyder and Lynn Crow Photography have created work for Decadent, surfboards and graffiti painted by Joseph Cloutier will adorn the walls of CowLick, and graphic artist David Higgs made unique metal signs for CowLick and Sweet Brands HQ. The 30Avenue location is proud to serve Grayton Beer Company selections, and all Decadent locations receive their small-batch coffee beans from a roaster near Martin's hometown of Kansas City. The coffee is delivered in just one day, so it's always fresh.
Although Martin says the coffee side of the business has grown tremendously, the sweets are still the stars of every concept and every location. Smallcakes is slowly taking the globe by storm—what the brand calls Worldwide Cupcake Domination—with franchises in thirteen states and in Dubai, Saudi Arabia, and soon, Qatar. Southern Charm Gelato features homemade flavors that use Italian ingredients but with a Southern twist on preparation—simple and delicious. Decadent's name speaks for itself with its thick milk shakes, "drinking chocolate," skillet cookies and brownies, and bakery items with names like Big Boy (a Twinkie-like cake filled with buttercream frosting). And CowLick, which Martin calls "the mean little brother" concept to his other brands, balances its "California skateboard coastal" vibe with ice cream flavors such as honey lavender, rhubarb pie, acai berry, and more.
The sweet life only seems to be getting sweeter for Martin, his franchises, and his many fans around the world. We can't wait to see what he cooks up next!
— V —
---
Visit SmallcakesCupcakery.com, DecadentDessertBar.com, and SouthernCharmGelato.com to learn more or find a location near you.
ARTICLE CATEGORIES