Traditional Comfort Meets Modern Appeal
By Sallie W. Boyles  |  
Photography courtesy of SELVA
"Made in Italy" has signified to collectors for centuries that objects are not only beautiful but also impeccably crafted; however, Italian artistry is far too complicated to summarize in a few words on a label, even for products made today. Italian furniture makers replicate an array of styles, from the elaborate Baroque of the 1600s to the stark Rationalism of the 1920s, while continuing the tradition of innovation regarding both form and function. Delivering quality, variety, and taste, Italy is the world's third-largest exporter of furniture.
Among Italy's most prominent high-end furniture manufacturers for home and hospitality is SELVA Spa/AG. After founding SELVA in 1968, Joseph "Peppi" Selva, who previously worked for another prestigious furniture and textiles company, aimed to build an international business. The company has since gained presence in more than fifty countries worldwide. With headquarters located in Bolzano, a city in northern Italy's German-speaking province of South Tyrol, and its production facilities in Isola Rizza near Verona, the company's core strengths stem from a cross-cultural blend of Italian artistry and German precision.
Philipp Selva, Peppi's son and the current president and CEO of the company, grew up in the family enterprise and strives to carry out Peppi's original vision. "My father brought me on many of his business journeys," says Philipp. "I saw many foreign countries while still in my young years." Philipp officially entered the company in 1994 and was named president in 1998, and then he also took over SELVA's German subsidiary in 2003. "In those years, my father fell ill, and I felt the responsibility to go on with what he created."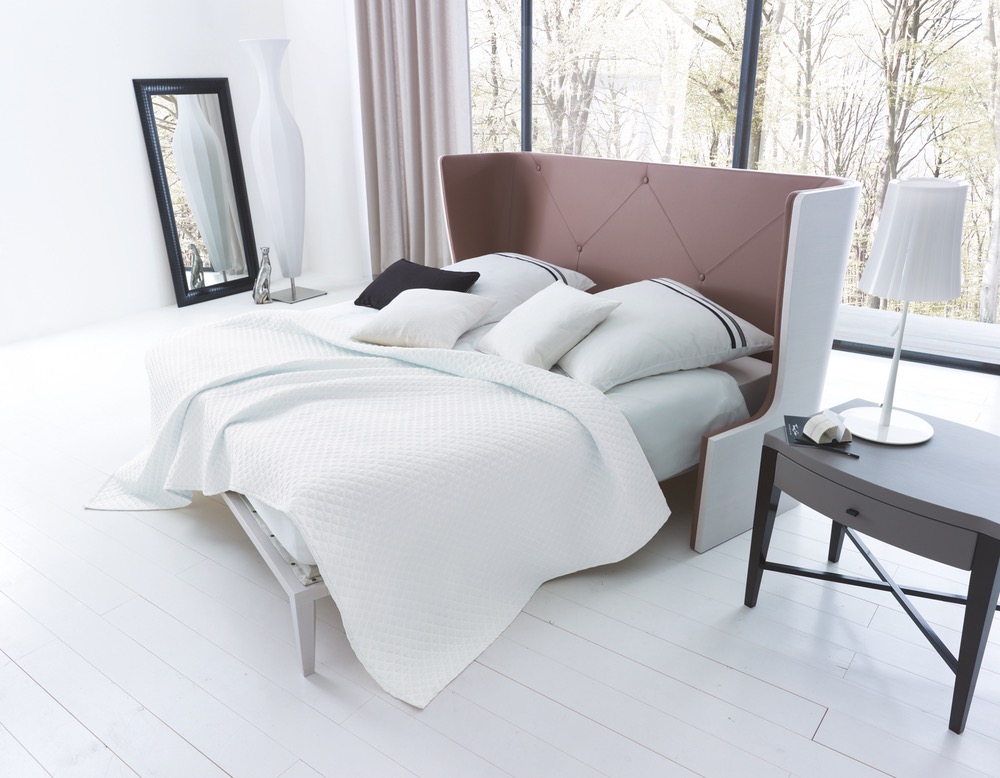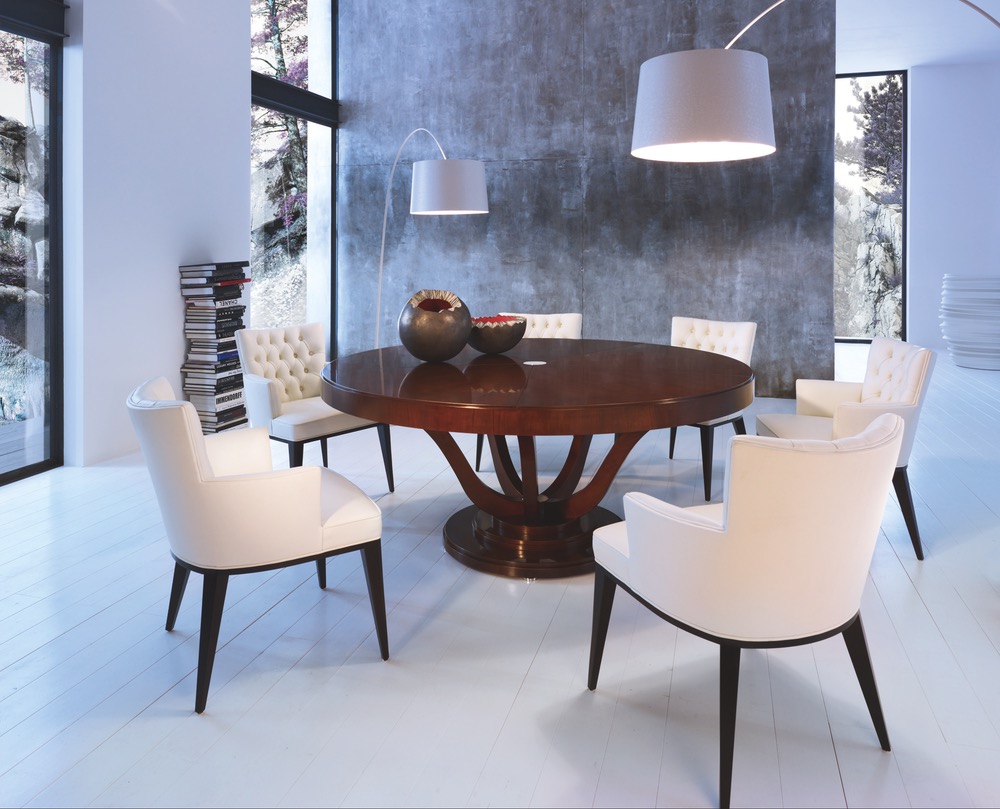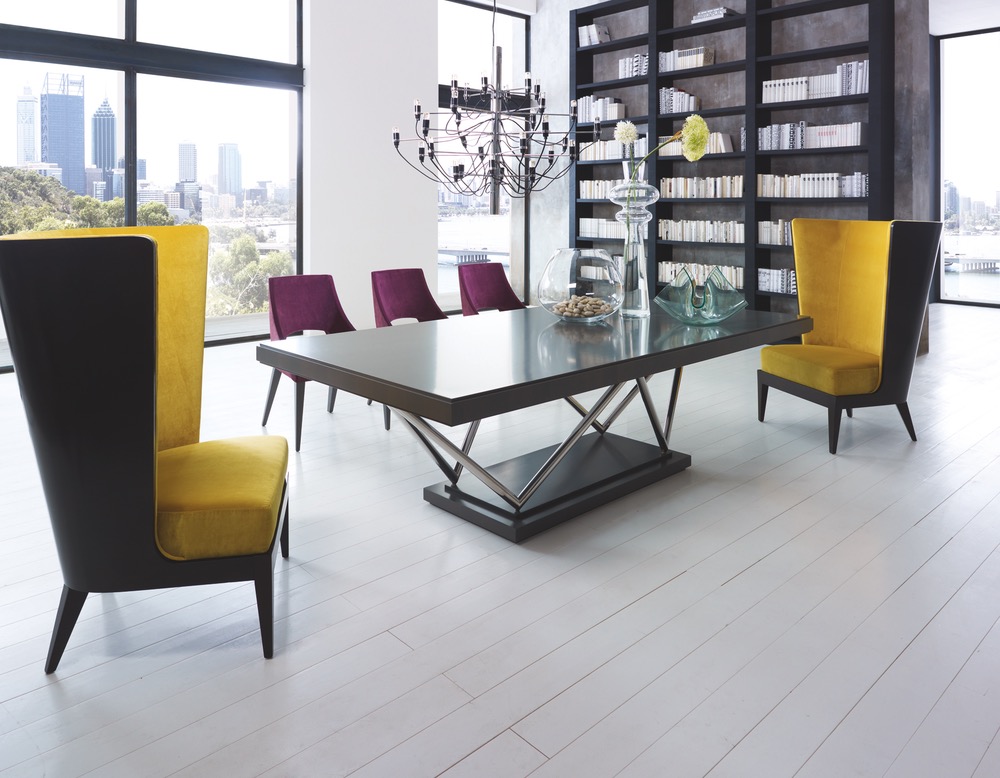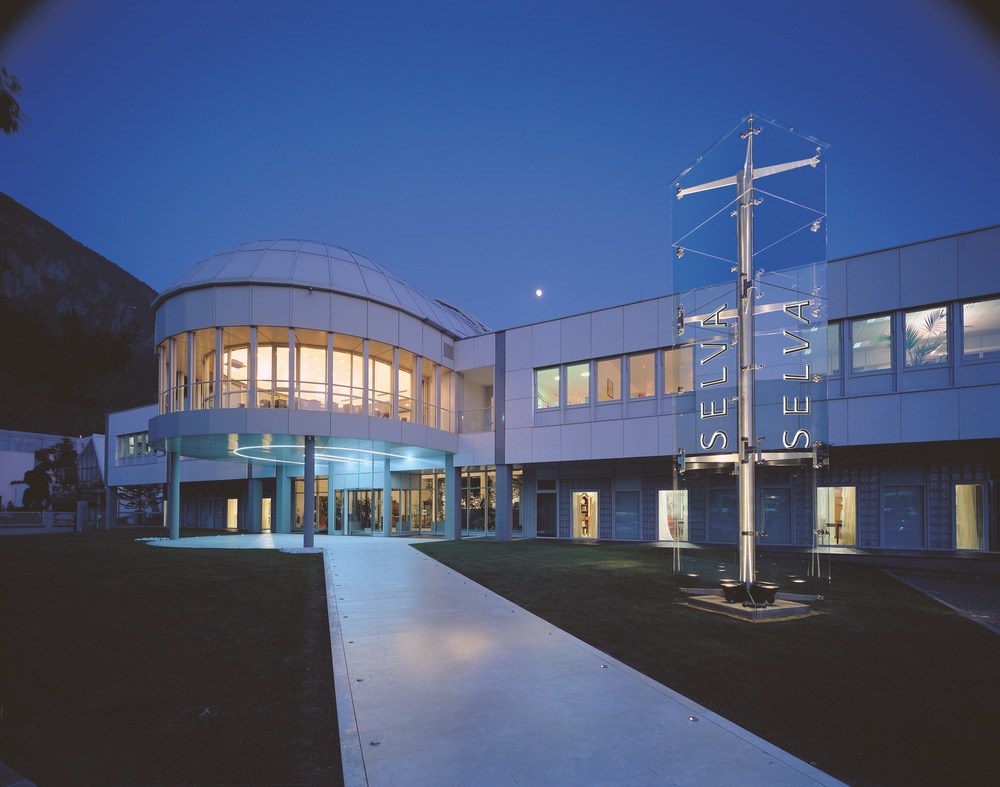 What Peppi Selva created had a great deal to do with where he sought to establish a presence, including the Russian market while Russia was still part of the Soviet Union. "SELVA was furnishing some of Moscow's nicest hotels near Red Square—Hotel Metropol, the Savoy, and Hotel National—in the middle of the 1980s!" recounts Philipp. When the USSR officially dissolved, the company was ideally positioned to launch retail operations in Russia. "We were the first Italian company to open a shop in the very center of Moscow." This and many other export successes landed SELVA a Marco Polo Award for first-time international business ventures in 1989.
While those who embrace SELVA don't all speak the same language or share the same aesthetic likings, certain hallmarks of the brand strike a universal chord. "Our DNA remains classical," Philipp says, "but in the last ten years we have developed more transitional and modern collections. They still take inspiration from past and glorious eras but are adapted to a modern lifestyle." Styles are varied according to regional preferences. "Being in over fifty countries worldwide, we are faced with different tastes in terms of design, fabrics, and dimensions of furniture." Collections displaying simpler lines, for instance, reflect the preference in Central Europe, while Russian and Middle Eastern clients are inspired by more majestic pieces with highly refined details.
To accommodate this broad customer base, SELVA's active product line is extensive. The company offers approximately 850 models with about twenty-five different finishes and 130 fabrics. Remarkably, the company continues to make every piece by hand. The Verona area is known as a hub of Italian craftsmanship, so SELVA can be selective in working with a number of small artisan companies that use traditional furniture-making techniques. "Each one specializes in a particular production process," says Philipp. "Once production is completed, the furniture is moved to our establishment in Isola Rizza. Here, we go further with the tailored finishes of the surfaces and the installation of the hardware and glass doors." The final stage entails precise packaging to ensure the furniture arrives at its destination in perfect condition.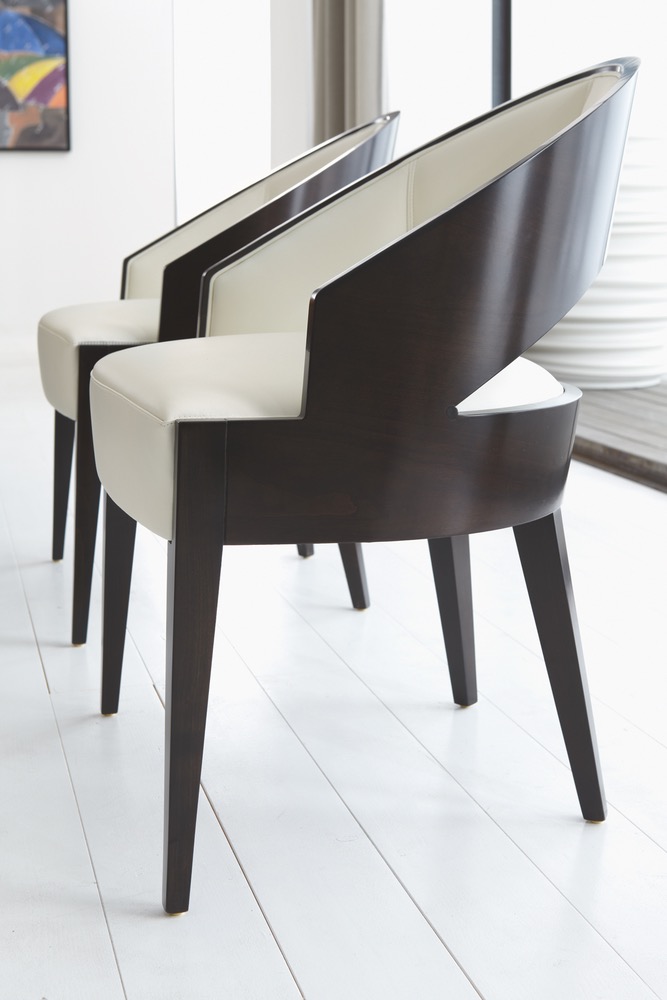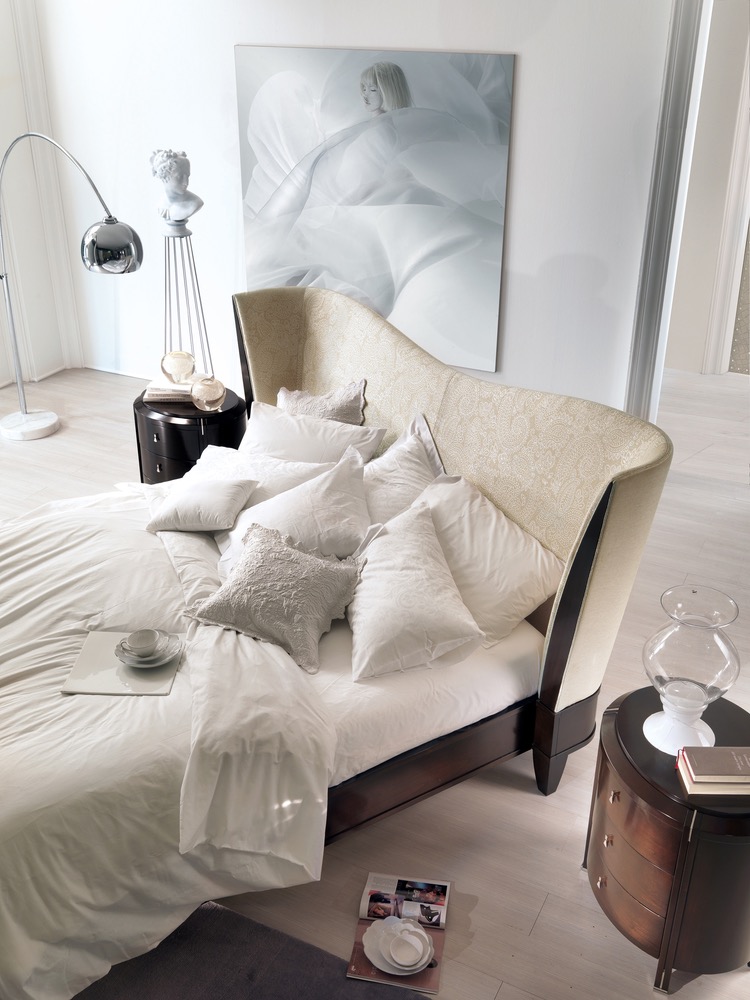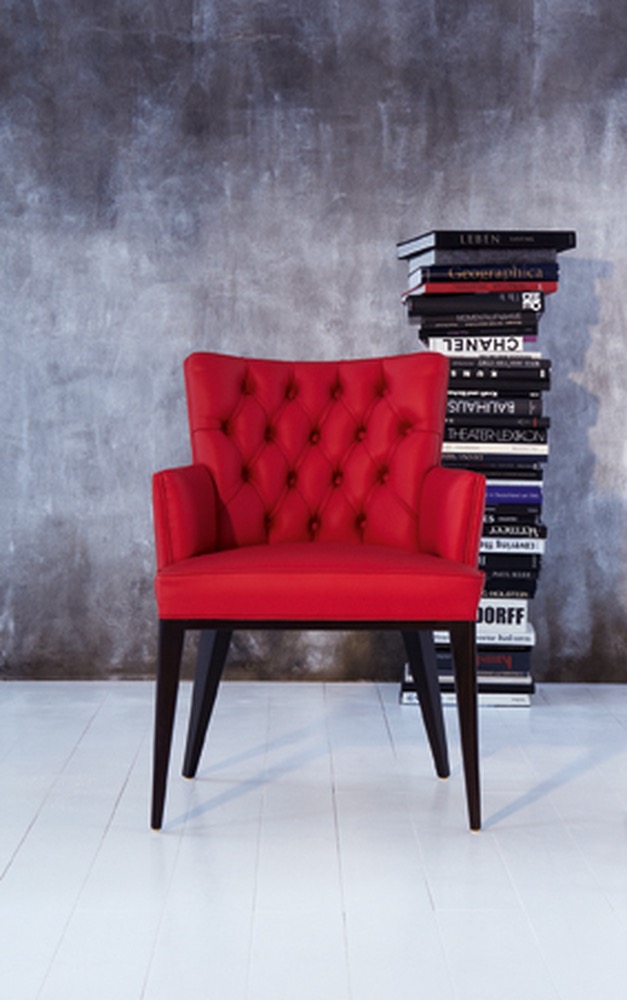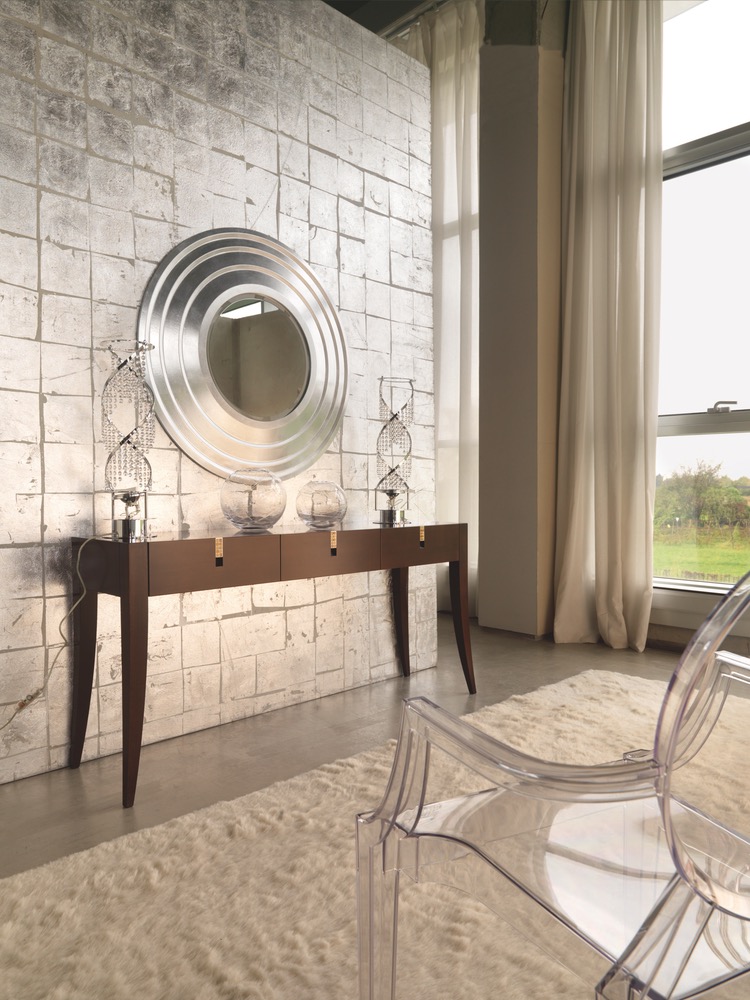 Before the first prototype is made, however, a complex design process transpires with numerous proofs, comparisons, market analyses, and trend discussions. "This is the most exciting part of our job," says Philipp, "to give shape to our visions and inspirations!"
Occasionally, SELVA develops one-of-a-kind items for prestigious projects. "Many years ago, we customized a piece for the Kremlin," Philipp reveals. Some models are also limited editions, such as a solitaire cabinet that was nominated as one of the Harrods Design Icons in 2008.
Whether a SELVA cabinet, bed, table, or chair is deemed groundbreaking or simply good-looking, a distinguished designer has played a role in conceiving the piece. "We have been lucky to work with renowned and appreciated designers," says Philipp, who makes a point of acknowledging his in-house designer, Tiziano Bistaffa, for maintaining the "SELVA spirit" in every new creation. Tiziano has led the company's design and development office since 1984. "For that reason," adds Philipp, "the products designed by him—the fruits of his passion and experience—embody the company's history in a very special way."
SELVA further enjoys a long-standing relationship with renowned Italian architect and designer Lorenzo Bellini. "He has created several outstanding collections for SELVA, such as Downtown, Heritage J.S., and Vendôme, as well as some new items, which we presented at the international furniture fair in Milano and will display at the upcoming High Point (North Carolina) Market," says Philipp. The Vendôme collection won Hotel&Design magazine's H&D Award in April 2013. "Lorenzo designs expressive, top-quality furniture that is conceived for customers who are seeking something extraordinary and timeless. Like a passkey, his pieces can be effortlessly integrated into any context—in a modern loft or with antiques and vintage furniture."
Remarkably, the company continues to make every piece by hand.
The latest addition to SELVA's design team, Peggy Norris, began working with the company in 2012. Based in Charleston, South Carolina, she initially assumed responsibility for redecorating SELVA's High Point showroom for a relaunch of the brand. "Peggy was able to create a stunning new look most suited to the American market," says Philipp. "This year, she designed five selected top-quality pieces of furniture with which she united delicate lightness and feminine lines, creating an interplay between fresh design and coziness. Peggy completely shares the SELVA philosophy: to please people with lasting beauty. Her pieces were very successful at the last international furniture fair in Milano, and I hope they seduce the American market."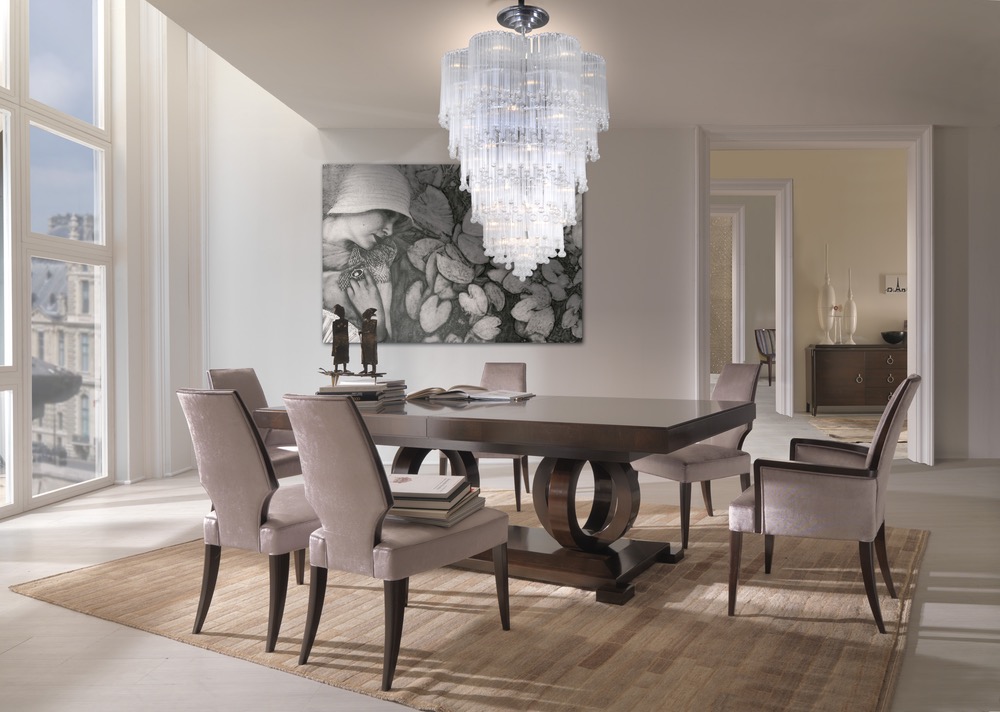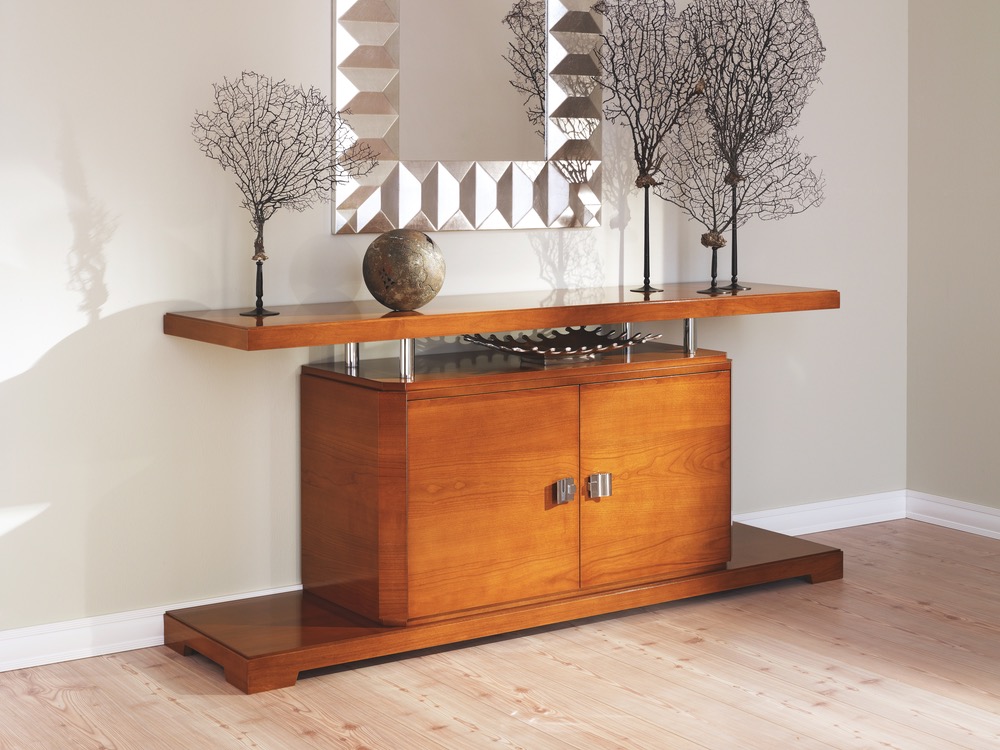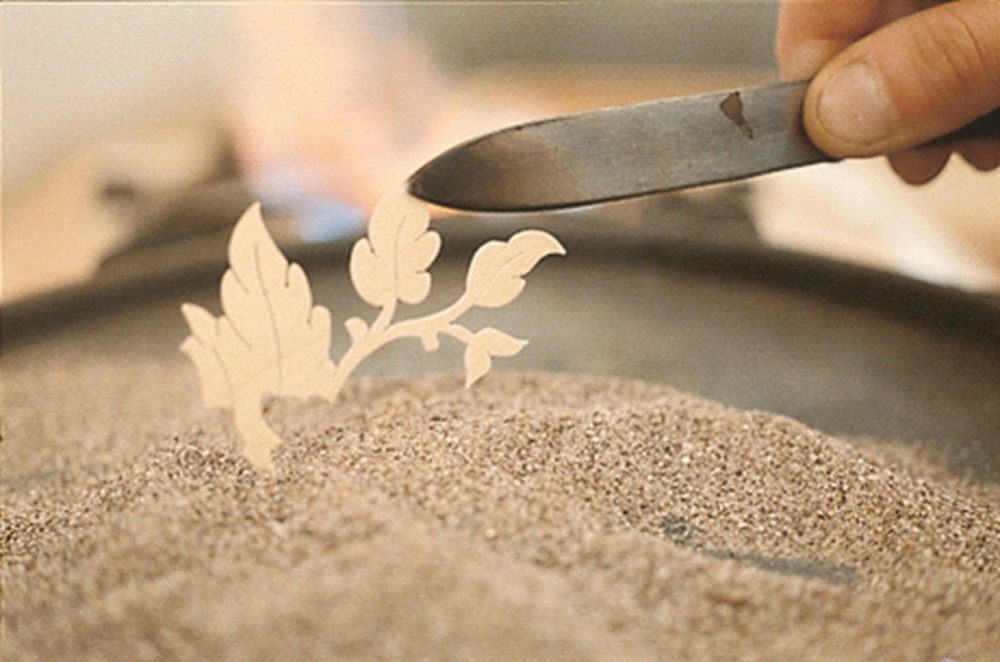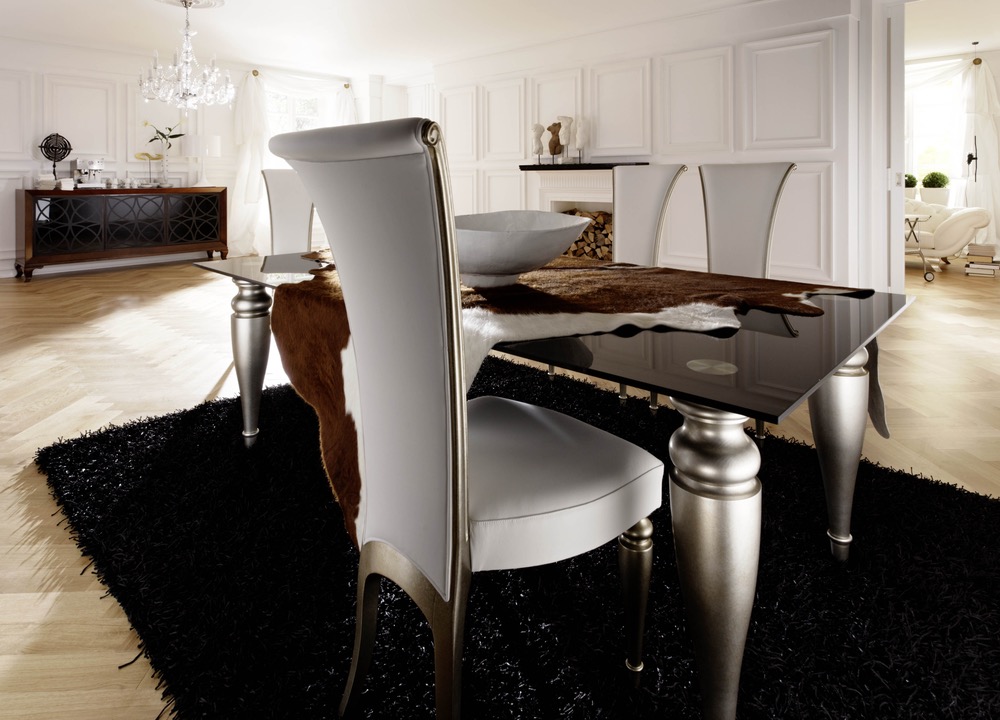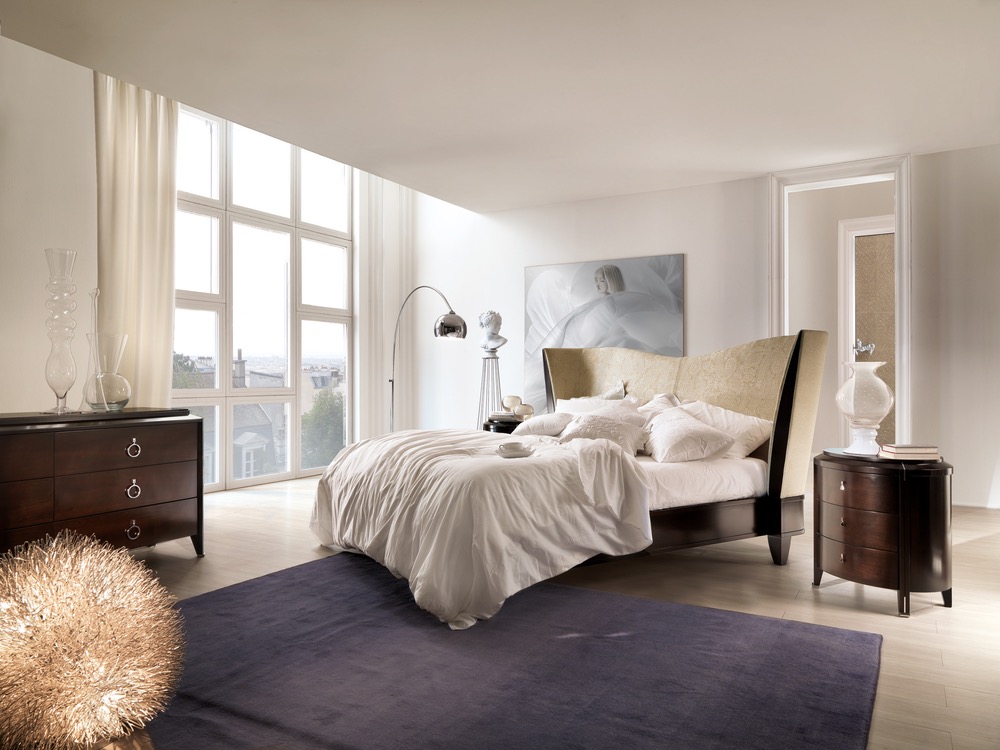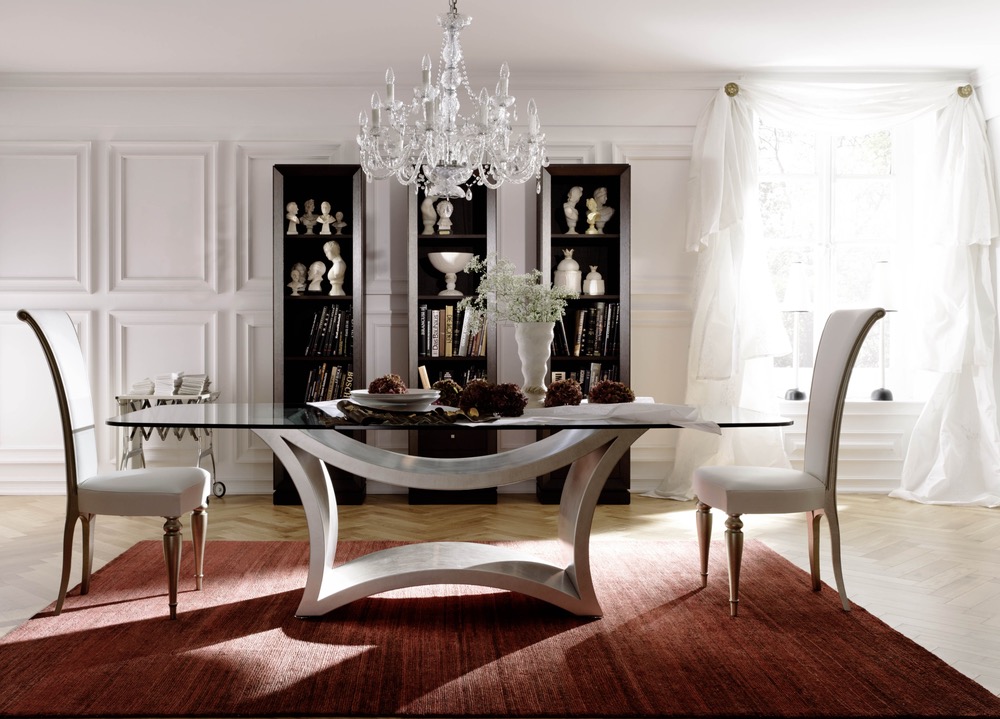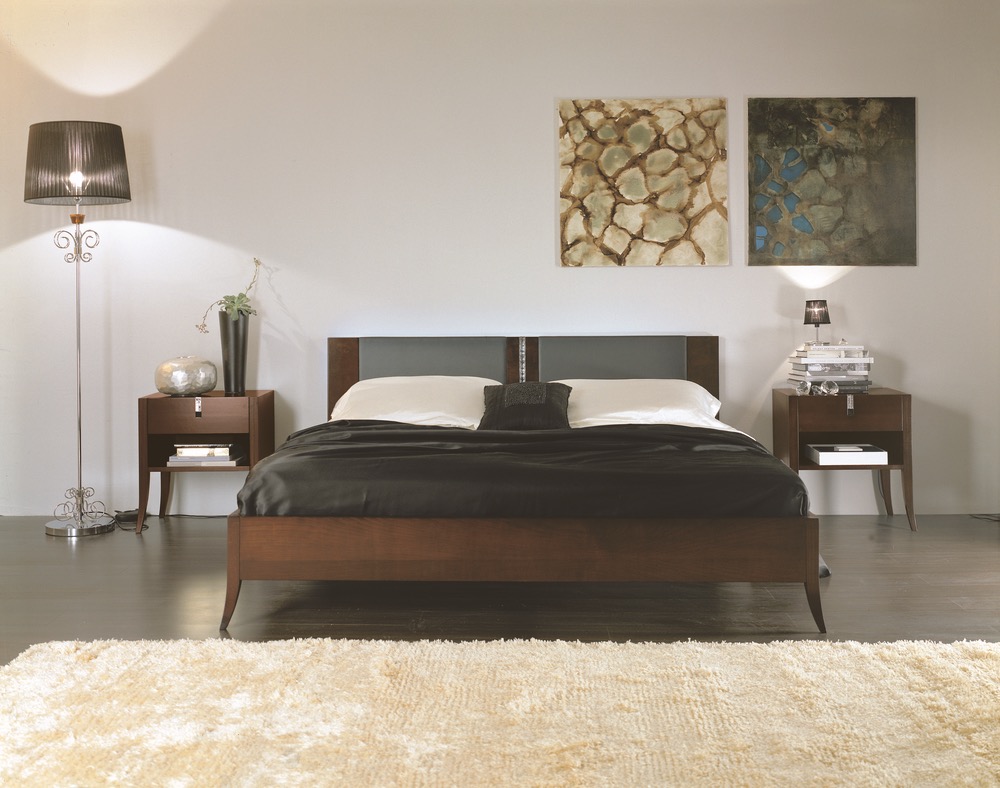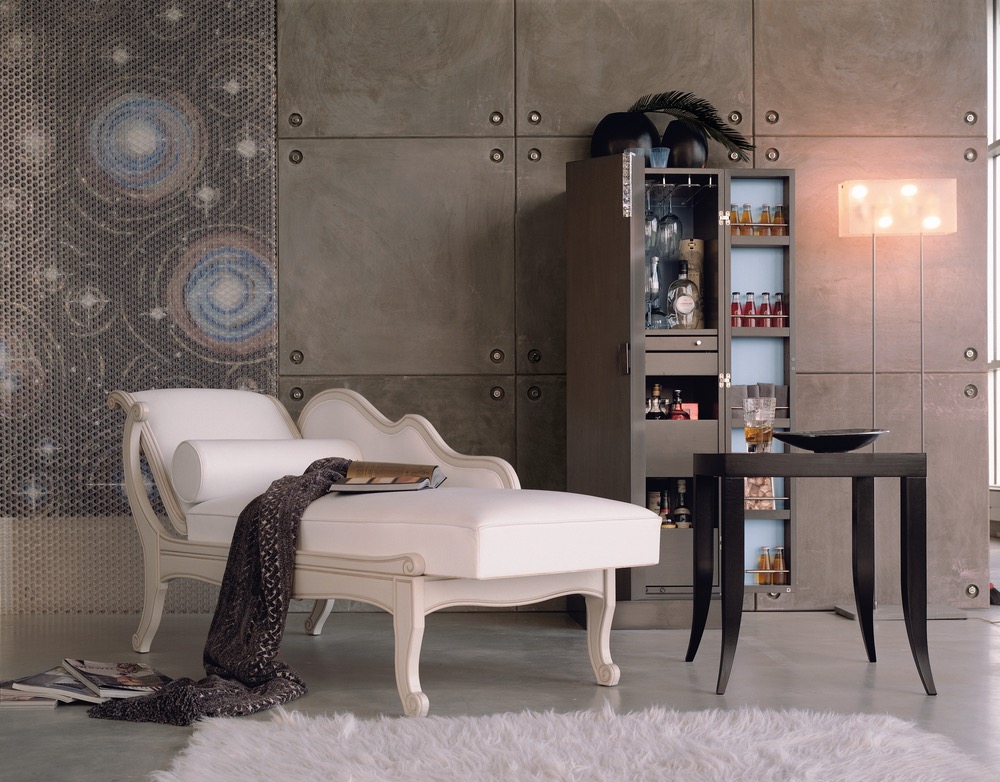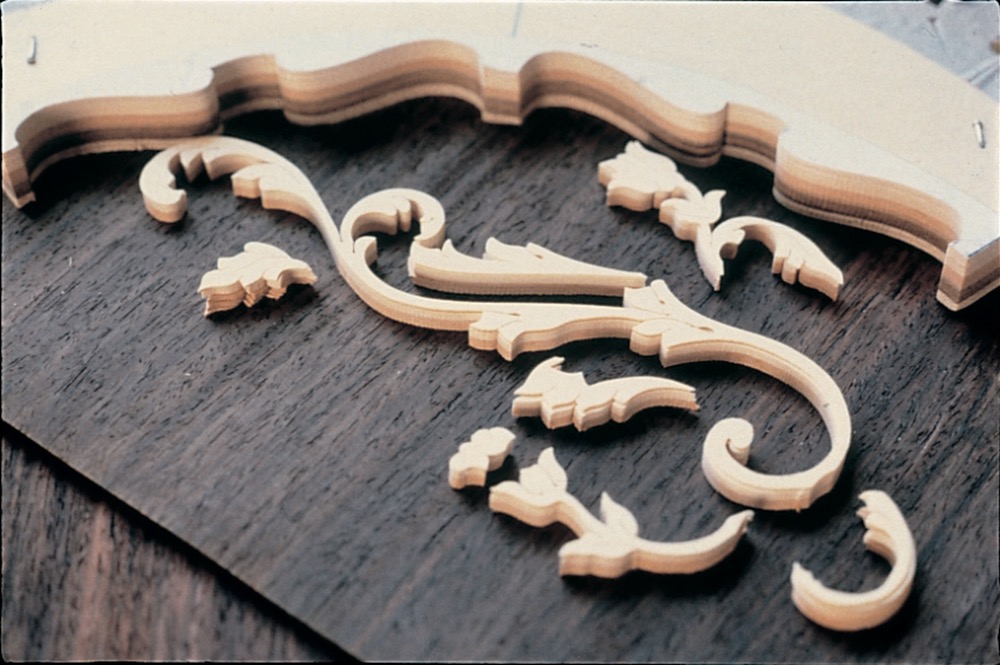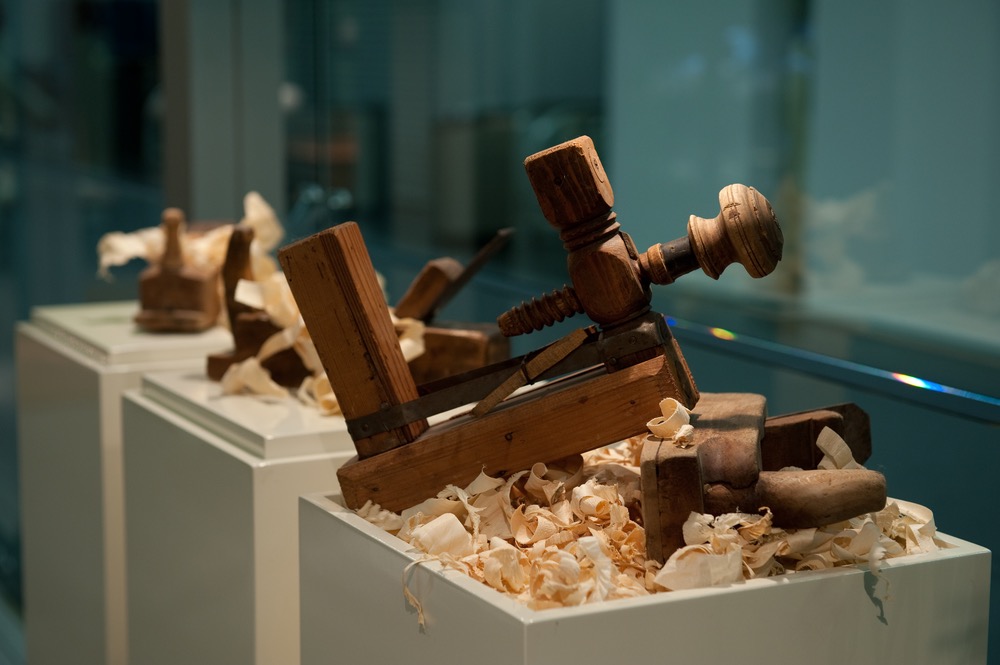 A number of retailers in the United States carry SELVA's collections, namely Robert Allen in New York, Las Vegas, and San Francisco; Unique Interiors in Cherry Hill, New Jersey; Furnitureland South in Jamestown, North Carolina; Design Resource Center in Florida; Noel Furniture, Inc. in Houston; and Flegel's in San Francisco. SELVA's website, www.selva.com, offers more information to guide consumers and commercial clients.
Philipp would also like to introduce stores in the United States that sell only SELVA furniture. The strategy has been successful in the Middle East, Far East, and Europe. "We believe in mono-brand stores," says Philipp, "because the client can live the brand and the products more deeply."
Growth throughout the world remains important to SELVA, yet regardless of how much the company expands on the enterprise his father started forty-five years ago, Philipp still believes in preserving a close-knit culture with his company. "It still belongs to my family," he says. "I also consider my company and employees a big family of sorts."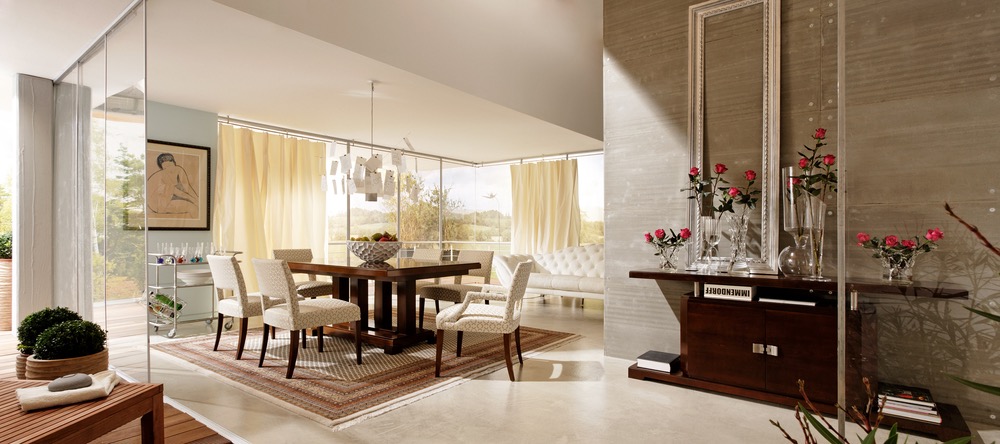 Peppi and his son have built a furniture empire, and as Philipp reflects upon SELVA's milestones, he proudly mentions a street in Isola Rizza that the local government renamed for his father, who passed away in 2002. The street, Via Joseph Selva, honors Peppi's many accomplishments at home and abroad. He was clearly a man with a zest for traveling the world, but also for enjoying the comforts of home—the ultimate lifestyle to inspire a global furniture brand.
— V —
---
SELVA Retailers in the U.S.
New York Robert Allen ­– NYC 23rd and Fourth Baltimore Design Center Michael Donnelly Interiors
New Jersey D & D Interiors Zaksons Fine Furniture
Florida Coconut Grove Gallery & Interiors Designer Resource Center Floridian Furniture P & H Interiors
Texas Robert Allen – Dallas Noel Furniture Casa Antigua
Illinois Morgan Richards Robert Allen – Chicago
Washington, D.C.(coming soon) Nest 301
ARTICLE CATEGORIES