A Conversation with Jeanne Dailey
By Sallie W. Boyles |
Photography by Romona Robbins
As a freelance journalist, I love interviewing all kinds of fascinating, highly accomplished individuals about their motivations, how they got started, and what makes them persevere. While the willingness to take risks often comes up, Jeanne Dailey's philosophy is especially worth noting and sharing: You can't lose what you don't have, so why not strive for what is possible by working to succeed?
Celebrating the thirtieth anniversary of her company, Newman-Dailey Resort Properties, Jeanne relays how she began her career in real estate management, sales, and rentals from the ground up (in a construction trailer, no less), when the odds of making a living in a largely unknown market were terrible. She might have been naive for diving in, but Jeanne rolled up her sleeves, put her talents to work, and soon realized she had found her calling.
For all of her accomplishments, including her leadership in establishing and promoting the Destin area as an upscale family destination, she remains grateful and down-to-earth. What an inspiration!
Back in 1983, when Jeanne Dailey first crossed the Destin Bridge to visit her college roommate, the tide was in, reflecting the deepest emerald to cobalt hues of the Choctawhatchee Bay and Gulf of Mexico. Thanks to her girlfriend, she had a few interviews lined up, but the new college grad had no grand illusions about how relocating to the World's Luckiest Fishing Village with her business degree from East Carolina would propel her career. Even so, she easily warmed to the idea of living on a coast that resembled the Caribbean—at least until a future connection led to a "real job." Meanwhile, assessing her student-loan debt, Jeanne decided she had nothing to lose.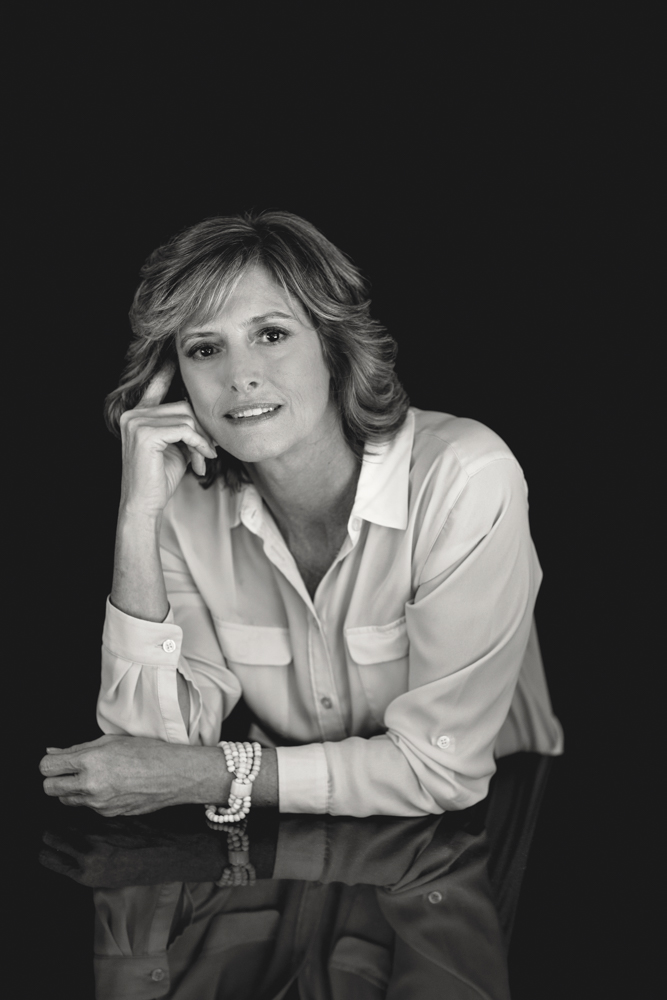 Her one offer resulted from an interview conducted in a single-wide trailer at the end of a dirt road (She could have skipped the high heels!). Property developer Randy Newman would pay her a salary of $12,000—not much for college graduate in the early eighties—to work as his sales agent and property manager for Woodland Shores Townhomes, his development under construction. The trailer would be her office. Jeanne accepted, never imagining that the move was her first step toward running her own enterprise, Newman-Dailey Resort Properties, now celebrating thirty years in business.
In 1983, with the economy emerging from a recession and interest rates hovering above 12 percent, resort property developers assumed big risks. "Those were the days when we'd build it and hope the buyers would come," Jeanne says. "Now the plans are all on paper. We presell units and then the developers build."
Admitting she was naive about the industry and the relatively unknown Destin market, Jeanne dove into the business. She took charge of daily operations and earned her real estate license within six months. "Randy was more of a big-picture guy," Jeanne explains, "not a go-to-the-office kind of person." With Randy more focused on development, Jeanne also handled the bookkeeping, rentals, and housekeeping.
While an employee and later as her own boss, Jeanne never placed herself above certain jobs. "I could always go clean a unit myself to bring in extra income to cover business expenses," she says. "Also, I knew if I had units to clean, then I'd obviously booked rental business."
Admitting she was naive about the industry and the relatively unknown Destin market, Jeanne dove into the business. She took charge of daily operations and earned her real estate license within six months.
They made a good team, so Jeanne and Randy launched Newman-Dailey Resort Properties in 1985 to broker sales and rentals for Randy's developments (Woodland Shores and Crystal Village) and to manage properties for area homeowners associations. Requiring a broker's license as a partner, she says, "I took a two-week crash course taught by an instructor who said, 'If any of you idiots think you'll go out there, hang up your shingle, and start selling, you're crazy. This market's too bad.' I knew all along that's what I would be doing, but I never let the idea of failure worry me."
Remarkably, from the time they first launched Newman-Dailey, neither she nor Randy ever invested their own money in the business. For convenience and cost savings, they set up the office in Woodland Shore's clubhouse rather than rent space. "Randy was a very supportive partner," says Jeanne. "We did not have a ton of overhead." Since advertising costs were also low, their primary expenses included the phone with an 800 number and a computer with vacation-rental software.
By 1988, Randy had his sights on development projects in North Carolina, so he asked Jeanne if she'd like to buy his interest in their partnership. "I put on a poker face and wrote him a check immediately," she says. "I knew it was a great deal and didn't want him to change his mind!"
Since going their separate ways, the two have remained friends. Until Randy recently sold the last of his local rental properties, Newman-Dailey managed them for him. Likewise, Jeanne initially kept his name in the business to add credence to a company operated by a young female, but never felt compelled to drop it after establishing her own reputation. Admiring her former boss and partner, she also adopted many of the qualities she observed in him.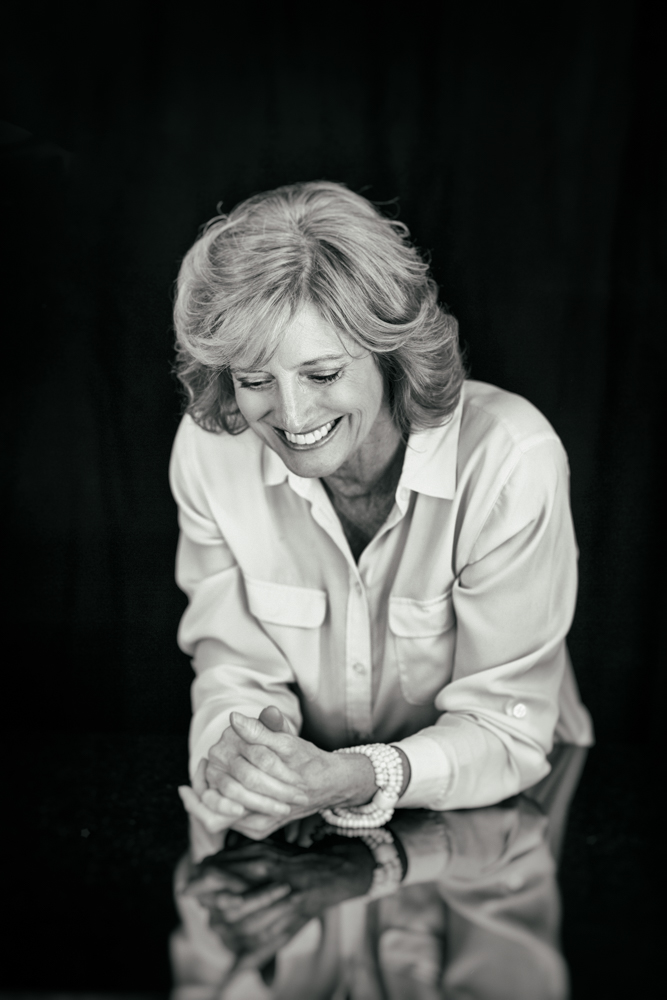 "For one thing," Jeanne explains, "Randy protected his bottom line, but he was never petty over small amounts. If he had an issue with a contractor, he would rather give the guy the $500 in question than fight over the bill." She points out that the same mind-set applies to customer relations. "I also learned never to burn a bridge," Jeanne adds, "especially in this small town."
Emphasizing the significance of relationships in her business, Jeanne is a big believer in personal contact. "We like to meet our vacationers and know them by name," she says. Newman-Dailey's renters, therefore, pick up their keys from a person rather than a key box. A positive, face-to-face encounter compels guests to take greater care of the homes they rent and lures them back to Newman-Dailey for future vacations—and potentially, to buy a place of their own.
No matter what category of service a client requires, from leasing an income property to buying that dream home, Jeanne asserts, "We find the best solution for a homeowner so that the investment meets current and future needs. The fact that we're diversified—we also have a long-term rental division—enables us to navigate marketplace ebbs and flows."
Anticipating changes—from economic fluctuations that impact housing prices to technological innovations that affect how people search—and adapting accordingly have enabled Newman-Dailey, a relatively small company, to thrive alongside national competitors. "To compete online with all-inclusive resorts," Jeanne shares as an example, "we showcase value-added amenities that stretch those vacation dollars and give people an incentive to book through us."
Emphasizing the significance of relationships in her business, Jeanne is a big believer in personal contact. "We like to meet our vacationers and know them by name," she says.
Maintaining a strong, positive brand presence is yet another way brokers attract business on behalf of clients. Last year, for instance, Newman-Dailey partnered with The Idea Boutique (a.k.a. Cornerstone Marketing and Advertising, Inc.) to publish a signature vacation magazine. Promoting all three Newman-Dailey divisions, the publication highlights properties as well as area attractions, shopping, dining, and travel tips. The magazine's name—Where You'd Rather Be (or simply Be)—also became Newman-Dailey's tagline, promoted in all media, including on the company's renovated website.
"The game changes minute by minute," remarks Jeanne. "We used to tweak the marketing plan by the year, but the Internet and social media are now too dynamic."
Just as they recognize when a marketing makeover is in order, Jeanne and her team consult with their clients to ensure they implement appropriate, cost-effective home improvements and updates. Newman-Dailey, in turn, promotes quality over price discounts. "We work with our homeowners to follow market trends," says Jeanne. "We're not the company for everyone. We want business partners—homeowners—who want to do what's necessary to maximize the return on their investments."
Finding ways to add value and curtail costs also applies to managing thirty-four unique properties on behalf of homeowners associations. The formula works. Fourteen of those properties have been under Newman-Dailey's stewardship from the inception of their HOAs.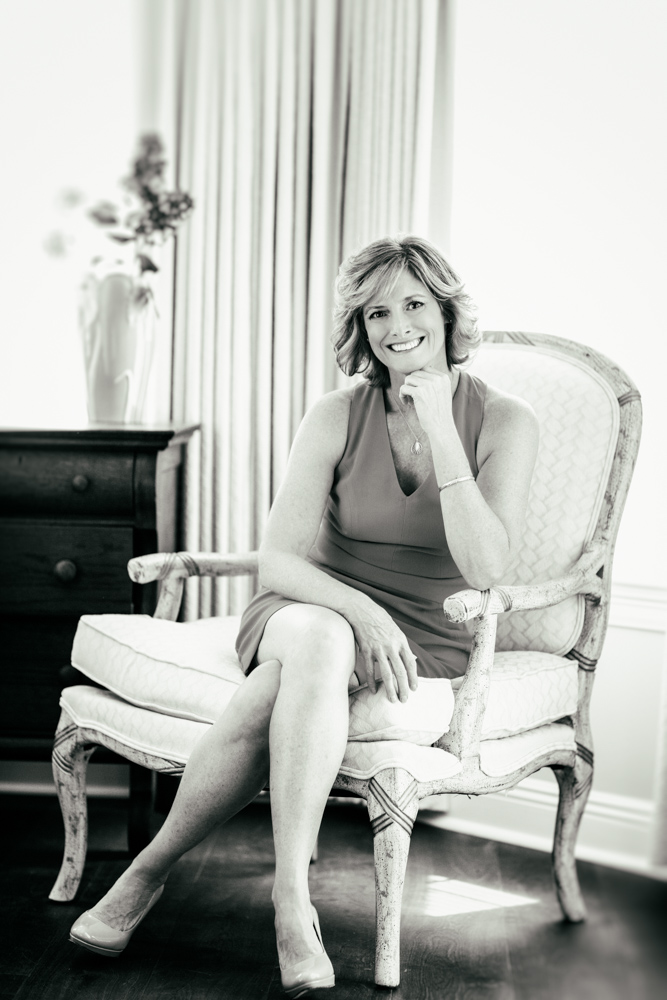 Noting that Newman-Dailey continually ranks in the top 10 percent of agencies by the Emerald Coast Association of Realtors, people who know Jeanne see the correlation between her company's success and the progress she has spearheaded or supported in the community. Joining the South Walton Tourist Development Council when it formed in 1989, she has long advocated tourism through balanced initiatives that promote a family vacation experience. The Council, in fact, honored her in 2014 with the Van Ness Butler, Jr. Hospitality Award for her leadership and vision.
As a long-time member of the Destin Area Chamber of Commerce and Walton Area Chamber of Commerce, Jeanne is a big supporter of the locally owned boutiques, restaurants, and other enterprises that give Destin and the beaches of South Walton their distinctive feel and appeal. She also serves on the boards of First Florida Bank and the Destin Charity Wine Auction Foundation. On top of everything, she is currently in the midst of her term as the first female president of the Rotary Club of Destin. "I feel passionately about this community," says Jeanne. "How lucky and blessed I am to have raised my kids and run a business here!"
With all that she has endeavored, including raising her son and daughter (now adults) primarily as a single mom, Jeanne ponders her life over the past thirty years. "I fell into this job because of a college roommate and Randy, who offered me an opportunity," she says. "It happened to be one that allowed me to gravitate toward my strengths, and I realized that I loved the business."
We've always marketed to a longer-stay vacation instead of a quick trip that would not give the traveler a strong feel for the city," Jeanne says. Through carefully planned growth, she contends, "We have a wonderful mix of condos, villas, and private homes with fewer hotels, so our ratio of units to land isn't as high as in places like Miami. Measures to protect the environment have also been important.
In truth, Jeanne knows that luck did not drive her success and confides that a long time passed before acknowledging that she had some exceptional talents and probably deserved to be the boss of a company that has prospered. Singling out an asset that has expressly served Jeanne and her employees, she mentions her ability to recognize and make the most of others' talents. "Finding a way to play up the strengths of those who come to work with Newman-Dailey has allowed us to attract and keep good people," she says. "I couldn't be where I am without my great, fabulous team behind me."
Grateful for what she has and optimistic over the future, Jeanne says, "I never think anything bad is going to happen; I always believe I have angels watching over me."
Her attitude sets a happy, positive tone that permeates the work environment. "We love what we do and have fun!" she declares. "More laughter takes place at our weekly staff meetings than anything else." On final assessment, she says, "I'm in the vacation business—every day's a luau!"
— V —
---
ARTICLE CATEGORIES