A Bird's-Eye View
By Dave Rauschkolb
I still can't believe that thirty-three years have passed since we pulled into that empty, sand parking lot along a deserted stretch of beach. A single-story wood structure sat with a small tower on top. Next to it, a similar single-room building was placed to form a gateway to the beach. A little further east, a collection of cabanas surrounded a sandy courtyard, and across the street sat a tiny post office. Pretty much everything else was sage-colored scrub. That was the first time we set foot in that simple entrance of Bud & Alley's. I was twenty-four years old. I recall looking through the bar entrance and across the simple screened porch to that beautiful Gulf of Mexico vista, seeing so many vivid shades of blue and green. It was like a dream— utterly impossible at the time to even fathom a prediction of the New Urbanist wonder that Seaside would become in the heart of the Florida Panhandle.
It is hard for me to find the words to express the deep gratitude I feel to Seaside's town developers, Robert and Daryl Davis, for this chance and to the millions of loyal customers who have crossed the threshold of Bud & Alley's all these years. Nearly all of us who embraced the early concept of Seaside when Robert laid out his plans to us are still here. He gently coaxed us into making what would become life-altering decisions to start businesses based on his enthusiasm. Scott Witcoski—my business partner at the time—and I, the Modicas, Bill and Heavenly Dawson of the Dawson Group, Bob and Linda White of Sundog Books, Donna Spiers and Jacky Barker in the realty office, and Pat Day in the post office were the first, and so many others followed. Yes, we caught on to his vision; Robert had us all at "hello."
After all, we have had the privilege to witness and contribute to Seaside's growth for thirty-three years. We have all relished playing our roles in the community building process from scratch—a rare opportunity. With every new building's foundation, it was always exciting to see what Robert and Daryl and their band of architects and town planners would come up with.
I saw much of this town designed on napkins and butcher-block paper on our dining tables; we put it there as much for the architects as we did to save on linen costs. Nearly every Seaside property transaction has had some part of its origin planned over a meal at Bud & Alley's. Clearly, I should have been a realtor on the side.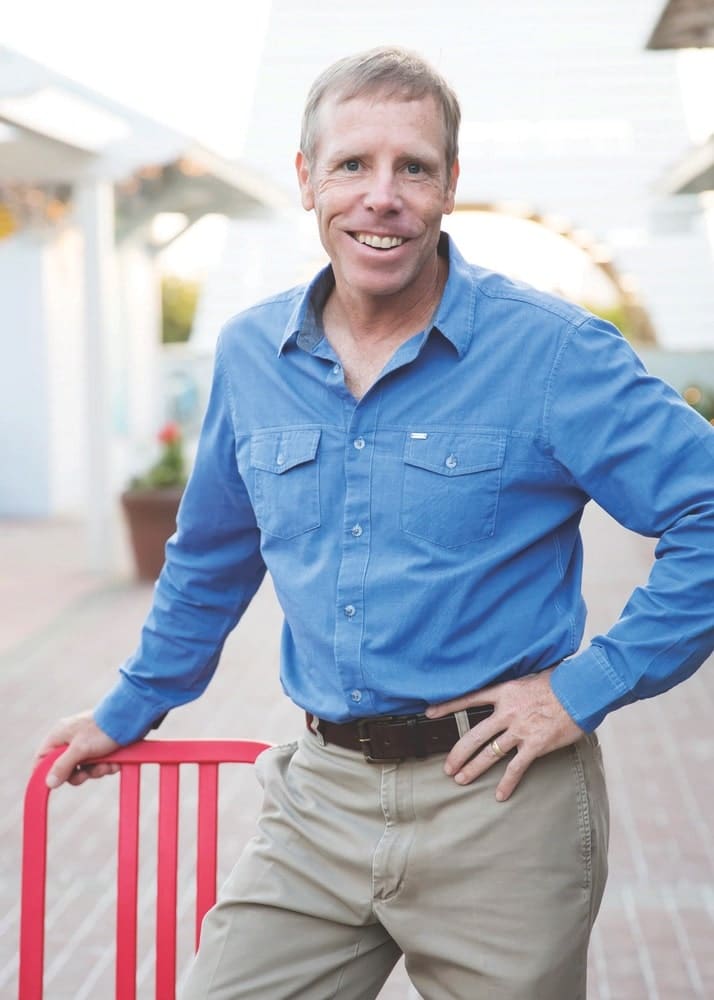 My partner for the first twenty years, Scott Witcoski, and I would work with Robert Davis to add a little bit to the Bud & Alley's building over time: a porch here, a gazebo there—always with a group of colorfully serious architects in tow. In the late 1980s, architect David Mohney designed the iconic copper-topped dining gazebo. In 1994, in response to increasing business, a brand-new kitchen and the roof deck were commissioned by Robert Davis. Town architect Richard Gibbs designed it, and Bud & Alley's finally had two-story views with a lovely, airy design. Just like Seaside as a whole, we always embraced change with thoughtful planning and careful timing.
In 2017, Robert gave me the opportunity, after all these years, to purchase the land and the Bud & Alley's building. I knew the south beachside of the town center would be developed over time, and I truly felt that it was important that the very first changes be at Bud & Alley's. That way, no matter what new projects built up around us, Bud & Alley's would be the constant—always there as we always have been. I also sincerely and firmly believe in Robert's vision for the south side, and I felt that I could enthusiastically help usher in each change as it happened.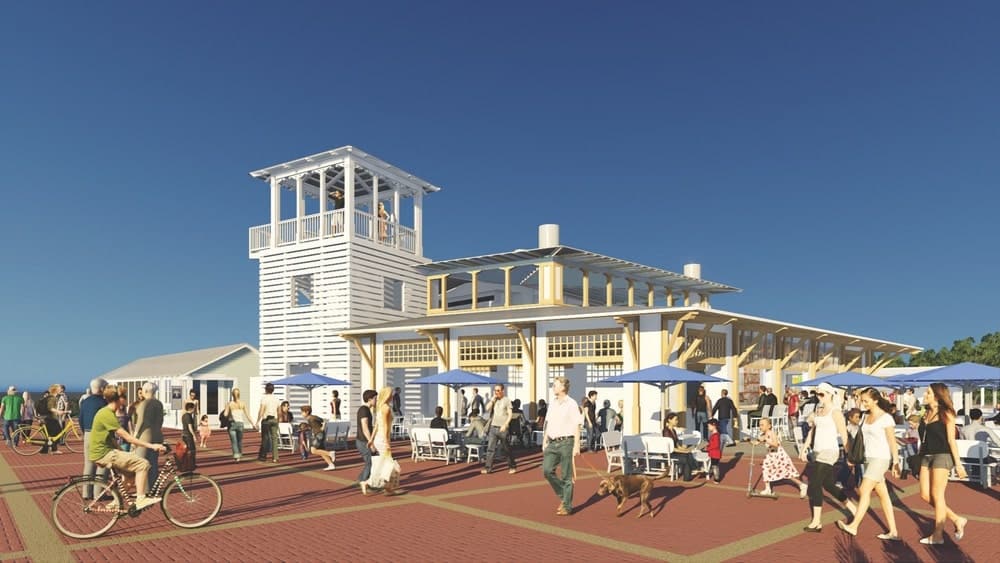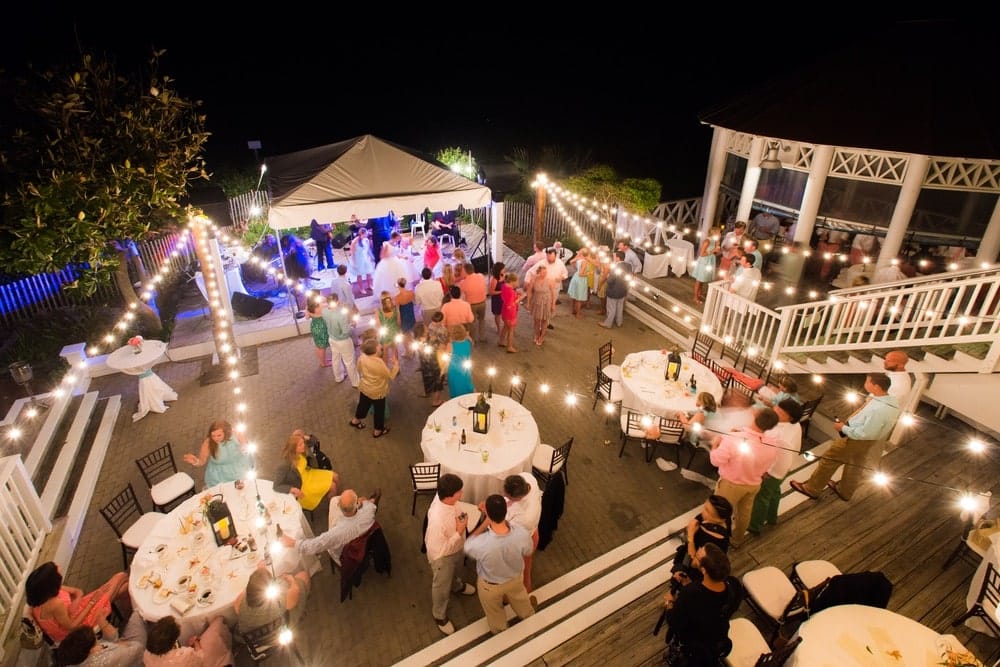 If there ever was a place in the world to embrace change, it is Seaside, and the changes never stop being visually stunning as this dance of architects leaps into its fourth decade. As long as I have been here, change has been a constant. But with every change, wonders have always emerged to enhance and refine the Seaside experience for all. Credit goes to Dhiru Thadani for designing the recent plan for the Lyceum's gorgeous new performing arts stage and enhancements, as well as the new Seaside Post Office location and the most stunning public restrooms anywhere.
After negotiating the land purchase, it was extremely important to me to take Bud & Alley's into its next thirty-three years with care and consideration for the past and to honor the old building by keeping it as it has always been; only some minor interior restoration was necessary. It was critical to find the right architect who had been around Seaside since the early days to design the enhancements. Thankfully, architect, author, and former Seaside town architect Dhiru Thadani was up to the delicate challenge of marrying the old and the new. In my view, the resulting design is a perfect match. First, Dhiru worked with Robert to design the beautiful continuous boardwalk from Pizza Bar east to the Seaside Pavilion. Dhiru's design of the new additions to Bud & Alley's is quite stunning and beautifully blends the two buildings into a structure that, before the first footers are even poured, is getting rave reviews.
If there ever was a place in the world to embrace change, it is Seaside, and the changes never stop being visually stunning as this dance of architects leaps into its fourth decade.
"In the early 1980s, Robert bought three sharecropper cottages in Alabama and moved them to Seaside," Dhiru says. "Placing two of these humble structures, along with a flagpole, created a recognizable place along the barren strip of 30-A. The eastern cottage is now the Shrimp Shack, and the western cottage serves as the entry to Bud & Alley's. The ethos of moving and recycling buildings is probably one of the most sustainable strategies available. It is antithetical to the throw-away society that we currently live in. The strategies employed at Seaside are to build only what is needed at the time, to be debt free or keep debt to a minimum, and to develop the town incrementally. This strategy helped create a lovable place and a patina that is groomed by time, unlike newer developments that are laden with debt and lack character.
"Dave, Robert, and I were in full agreement to keep these original structures in place, as they are integral to the history and character of Seaside. As a consequence, the expansion additions occur on the north and west of the original Bud & Alley's cottage and dining room."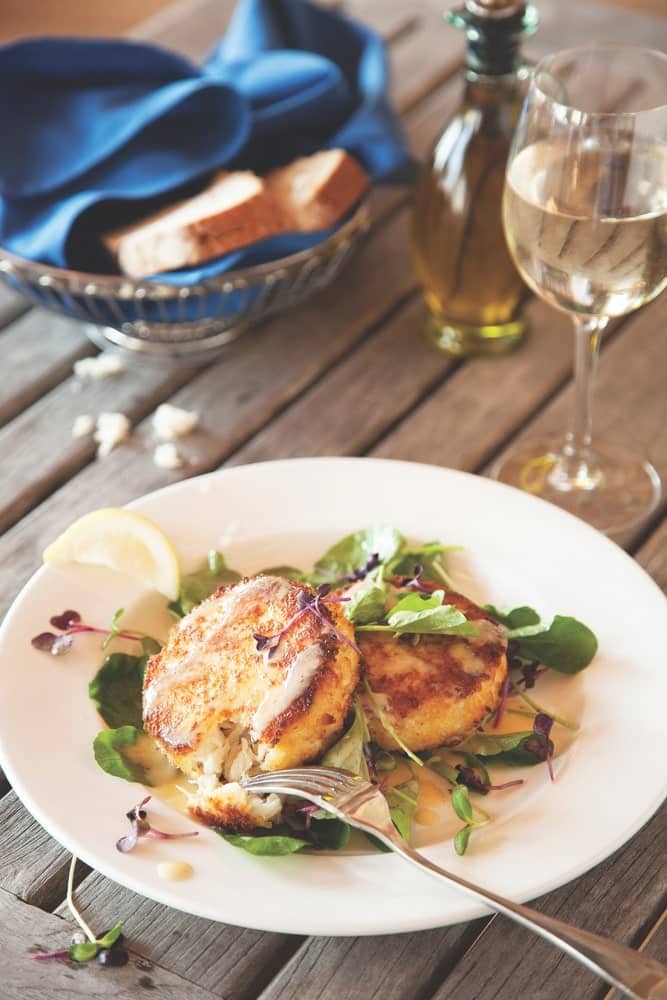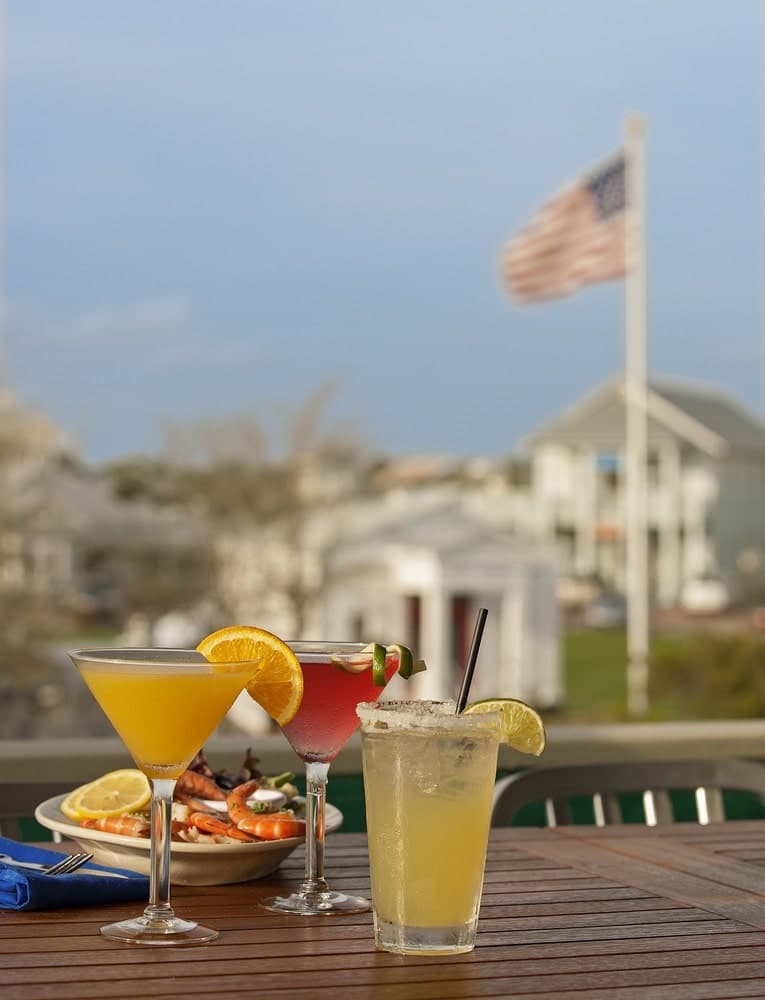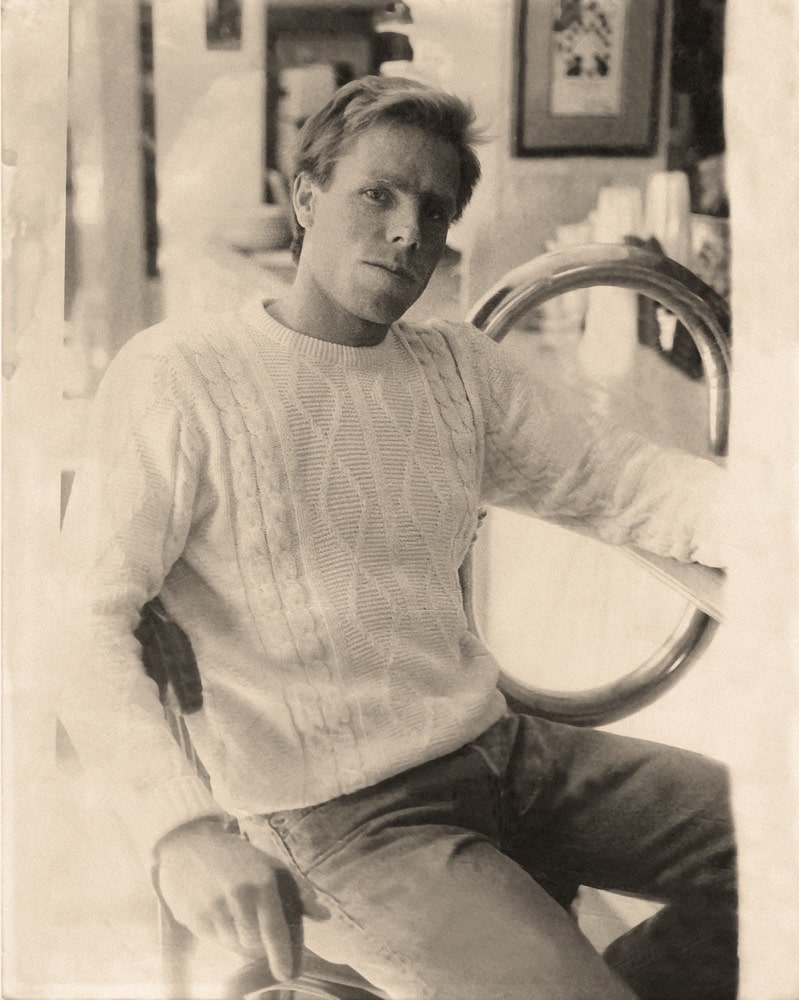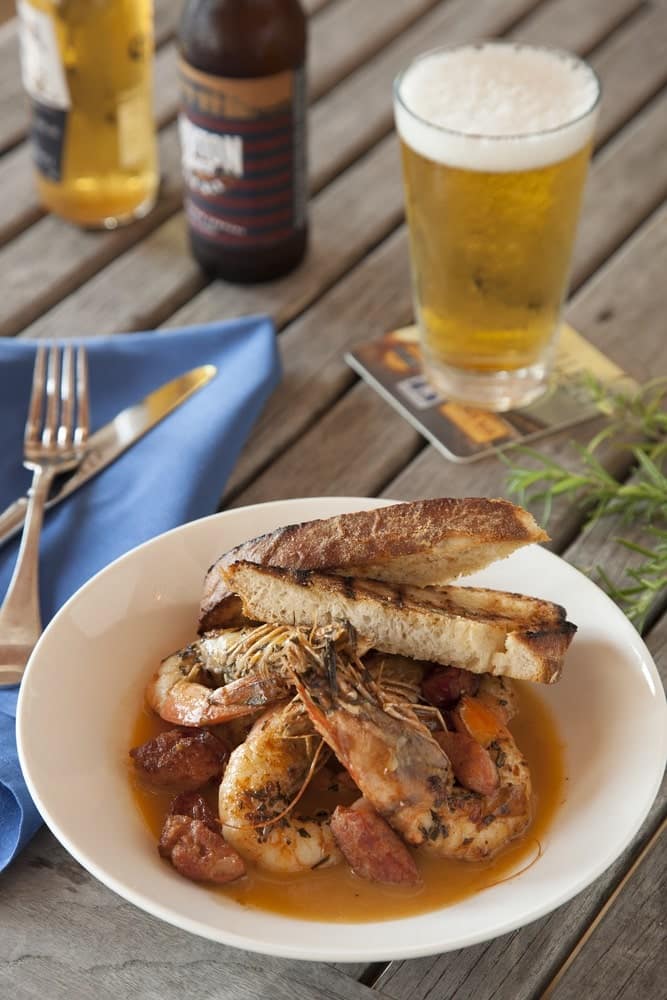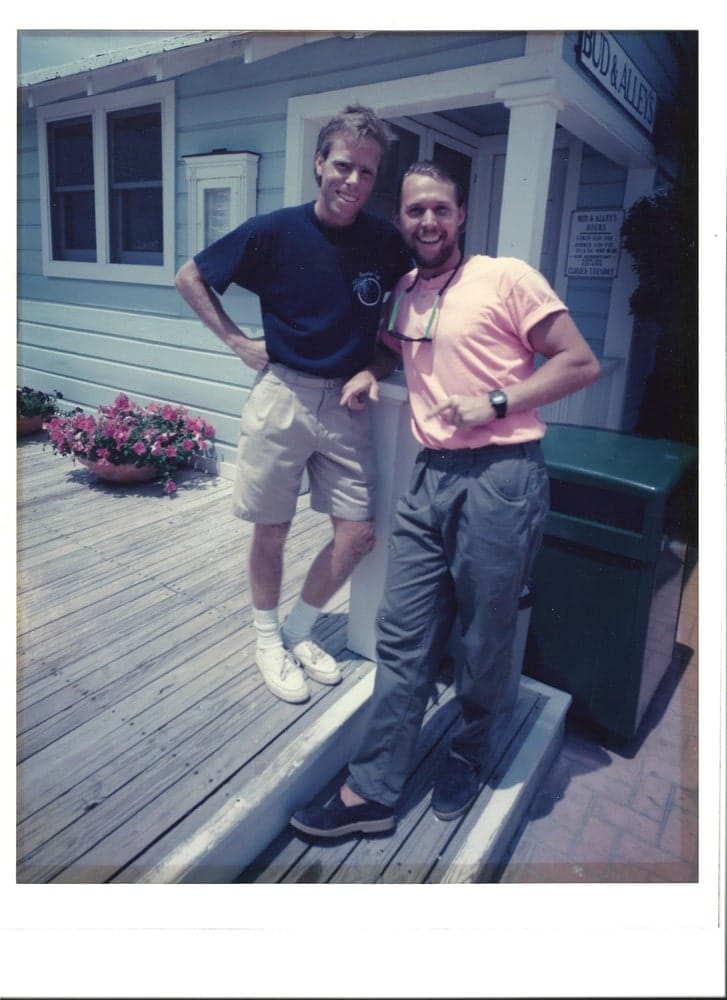 My customers simply adore the roof deck, and I felt it was essential to add some additional space, so 850 square feet will be added on the north side with panoramic views around town. That new section of the deck will serve as the roof of a new roadside kitchen and operational facility that will eventually house Taco Bar and Pizza Bar. The new building will have a full-service roadside bar. In the first handful of years, Pizza Bar will remain in its present location, and Taco Bar will operate next door. The new kitchen and roadside bar will house a yet-to-be-determined walk-up restaurant. The other enhancements will include a three-story tower entrance to the roof deck with an elevator, making the roof deck accessible to wheelchairs for the first time. On the west side of the building will be additional bathrooms, including two upstairs. A new entrance plaza will flank the new Bud & Alley's building on the west and east sides and a tree-lined roadside walkway.
"The eastern edge of these structures defines the newly planned plaza that fronts the yet-to-be built Krier Tower," Dhiru explains. "The intermediate alleyway that cuts through Bud & Alley's will be closed. To transverse east–west through the commercial district of Seaside, one would either walk along 30-A or south of Bud & Alley's. The goal is to activate the street life opposite the Airstreams as well as encourage locals and visitors to experience the beauty of the Gulf Coast while walking along the newly completed boardwalk between the Obelisk (Coleman) Pavilion and the Seaside (Temple) Pavilion."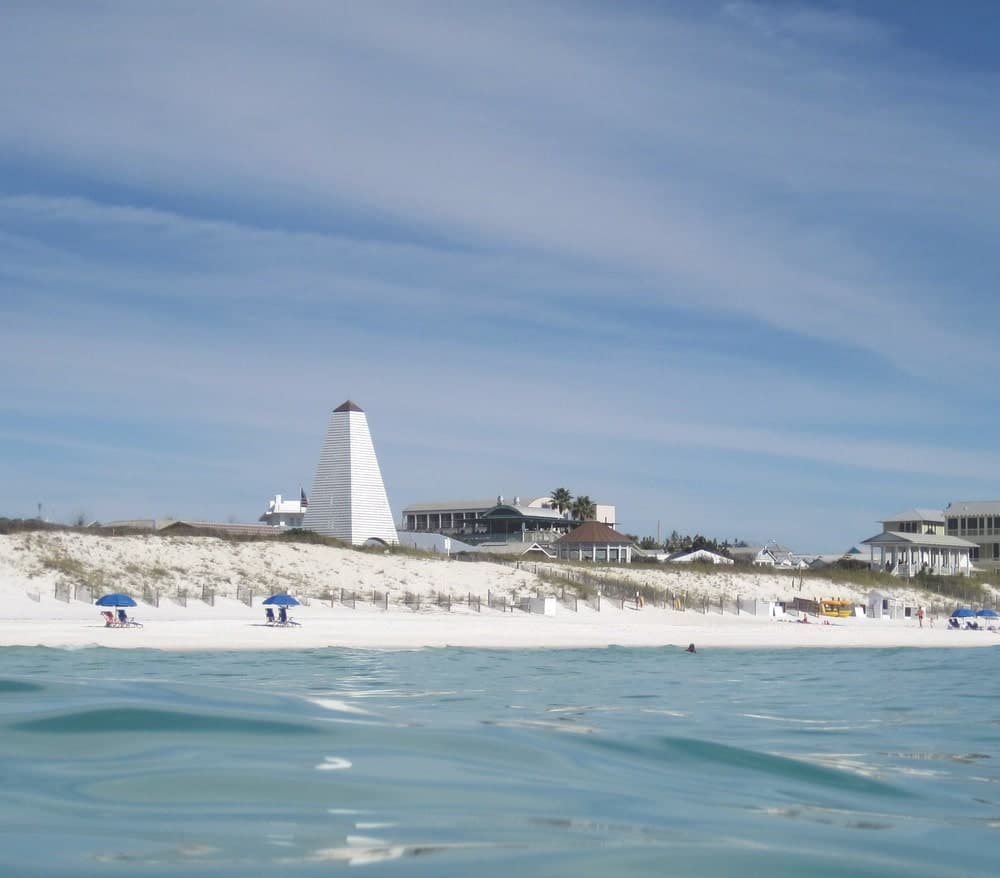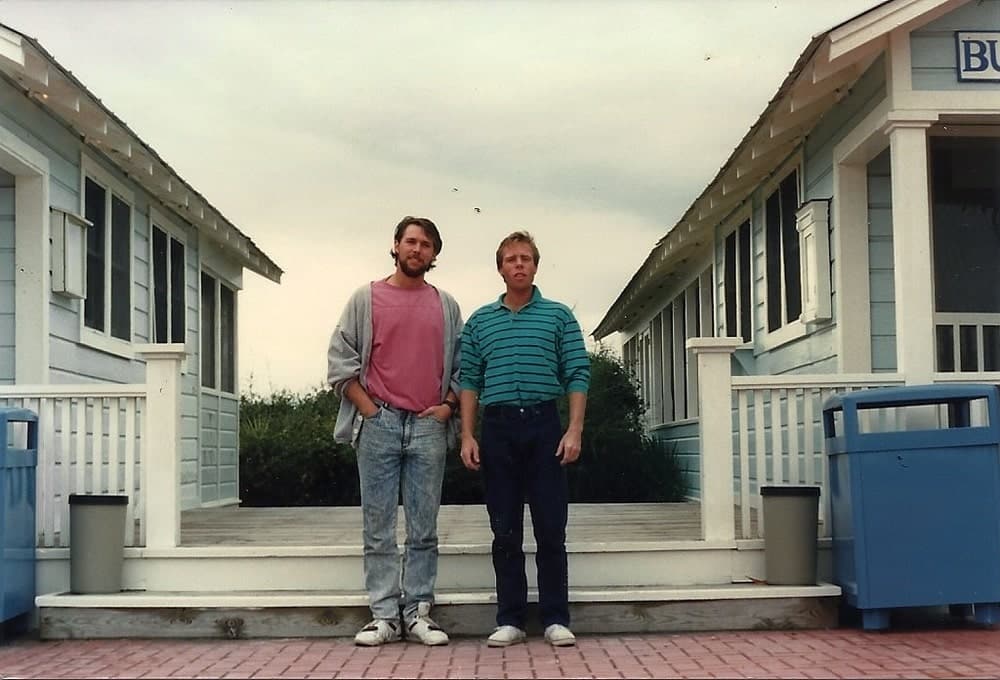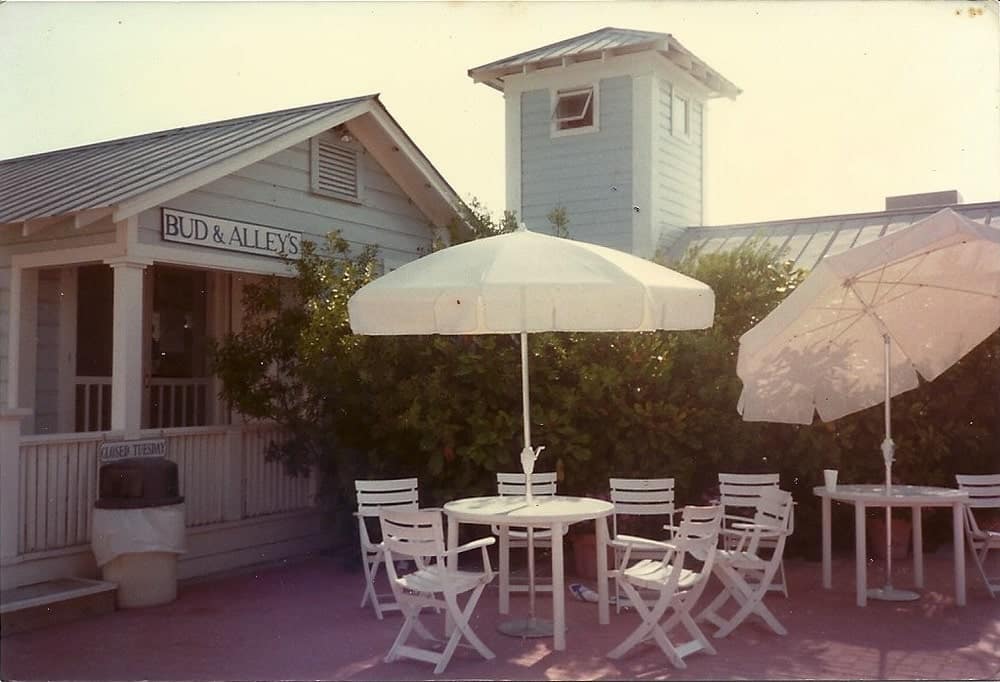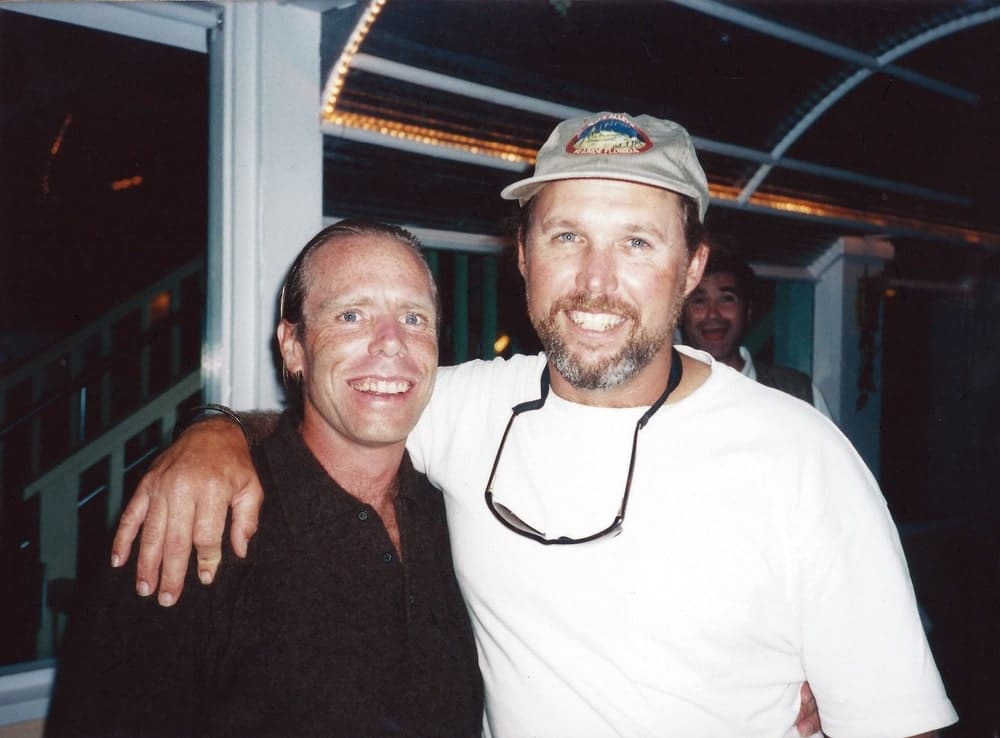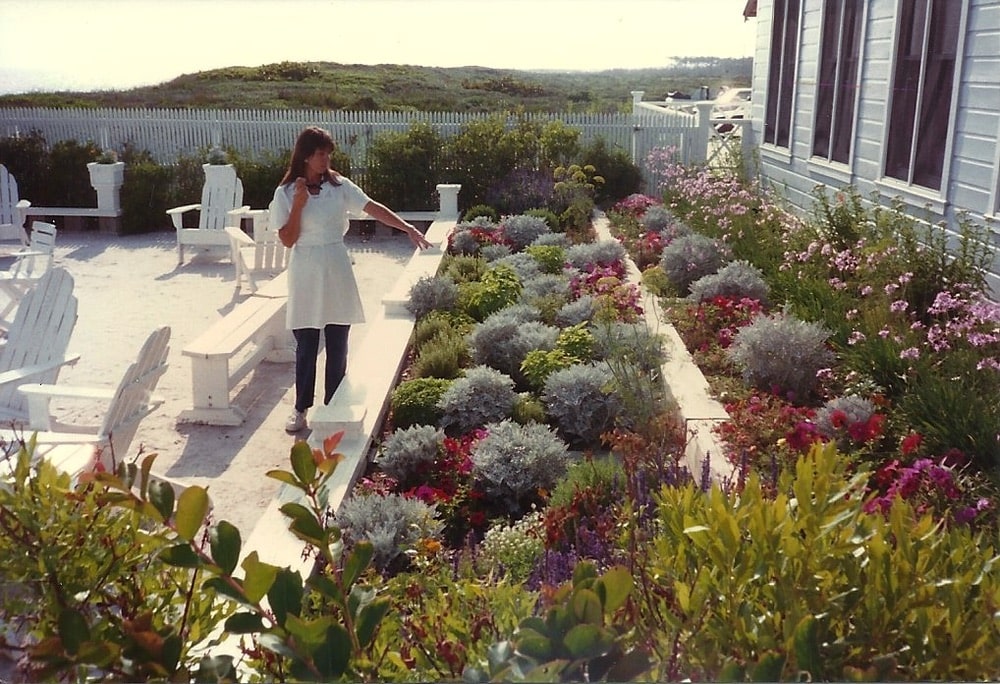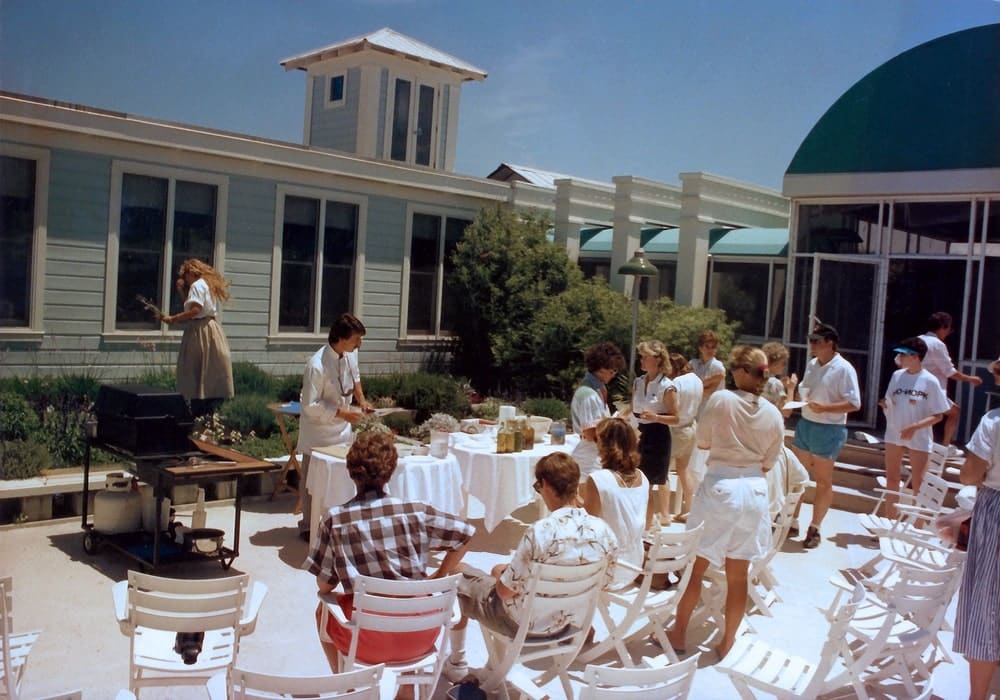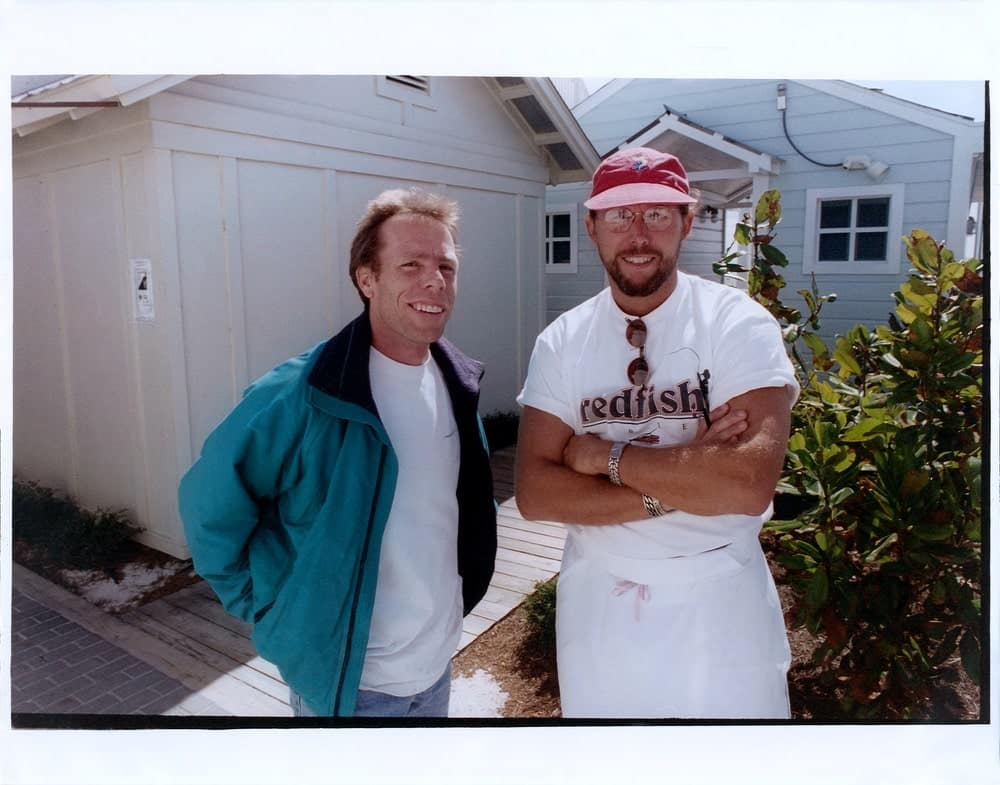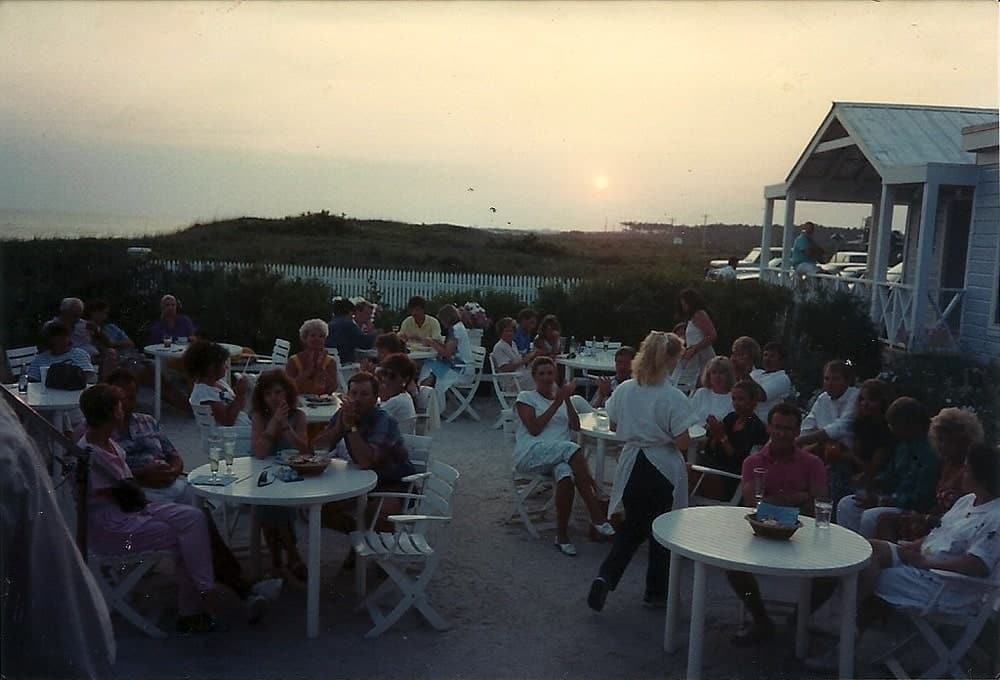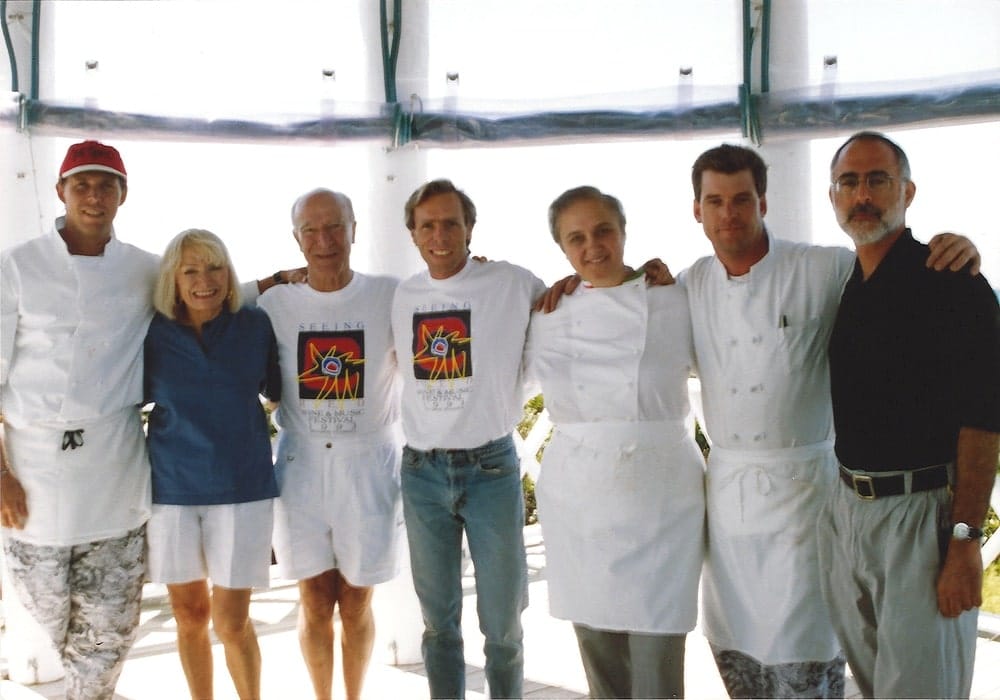 All construction is expected to be completed by the end of 2019, and I am determined to keep all of the restaurants operating during the construction, with Bud & Alley's being closed for only its regular short period around the holiday season.
I am as excited about the future of Bud & Alley's and Seaside as I have ever been. Let us watch as new wonders of architecture and planning play out before our eyes—just as they always have in Seaside, this very special place to us all.
— V —
---
To learn more or plan your dining experience, visit BudandAlleys.com.
ARTICLE CATEGORIES