Serving Up Fresh Singles and Gourmet Burgers
By Emme Martin | Photography by Ben Christensen
If Summertime were a language, Diamond-selling superstar Brian Kelley would indeed be fluent. Following the release of his widely acclaimed 2022 solo effort, Sunshine State of Mind, the Grayton Beach, Florida, local continues to evolve as a solo artist with his latest single, "See You Next Summer." The catchy, nostalgia-infused track transports listeners to an idyllic state of young love along the Gulf Coast. Its lyrics paint a picture of a summertime fling that evolves into more—a tale as timeless as summer itself. The track resonates with the same feel-good coastal vibe that captivated listeners in Sunshine State of Mind hits like "Boat Names" and "Beach Cowboy."
Kelley, the Florida half of the duo Florida Georgia Line and signed to Big Machine Records, has carved out a distinctive identity as a solo artist. His cool and confident country style allows him to commission songs from other writers while staying true to his voice—a practice adopted by country legends such as Garth Brooks and Kenny Chesney. "I bet you did think I wrote it," Kelley tells VIE as he describes acquiring his latest single, penned by HARDY, David Garcia, and Hillary Lindsey. "I was driving down the road in my truck, my favorite way to listen to new songs, and I put on the demo and thought, well, that sounds like a smash." He adds that the track resonated with him deeply, reflecting his "forever kind of love story" with his wife and business partner, Brittney Kelley, co-owner of Tribe Kelley Surf Post in Grayton Beach.
Produced by Dann Huff, the song came to life after a true Nashville country studio session with some of the city's best musicians. "The production is smackin'," Kelley remarks. "It's full of energy, with big guitar solos and drums, but it also backs off the energy at times, and you can feel the emotion and those dynamics."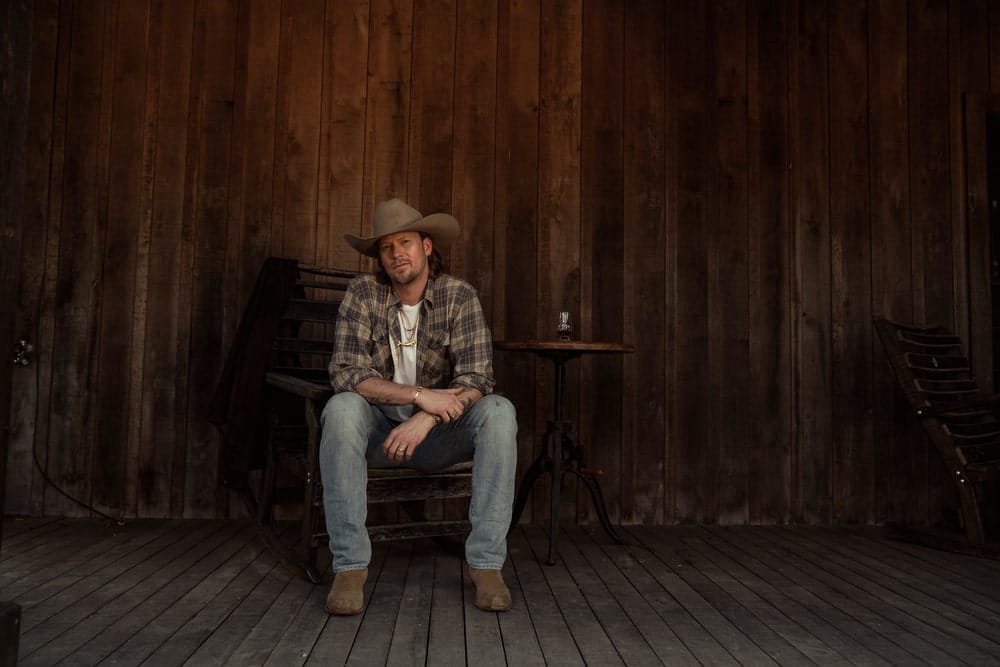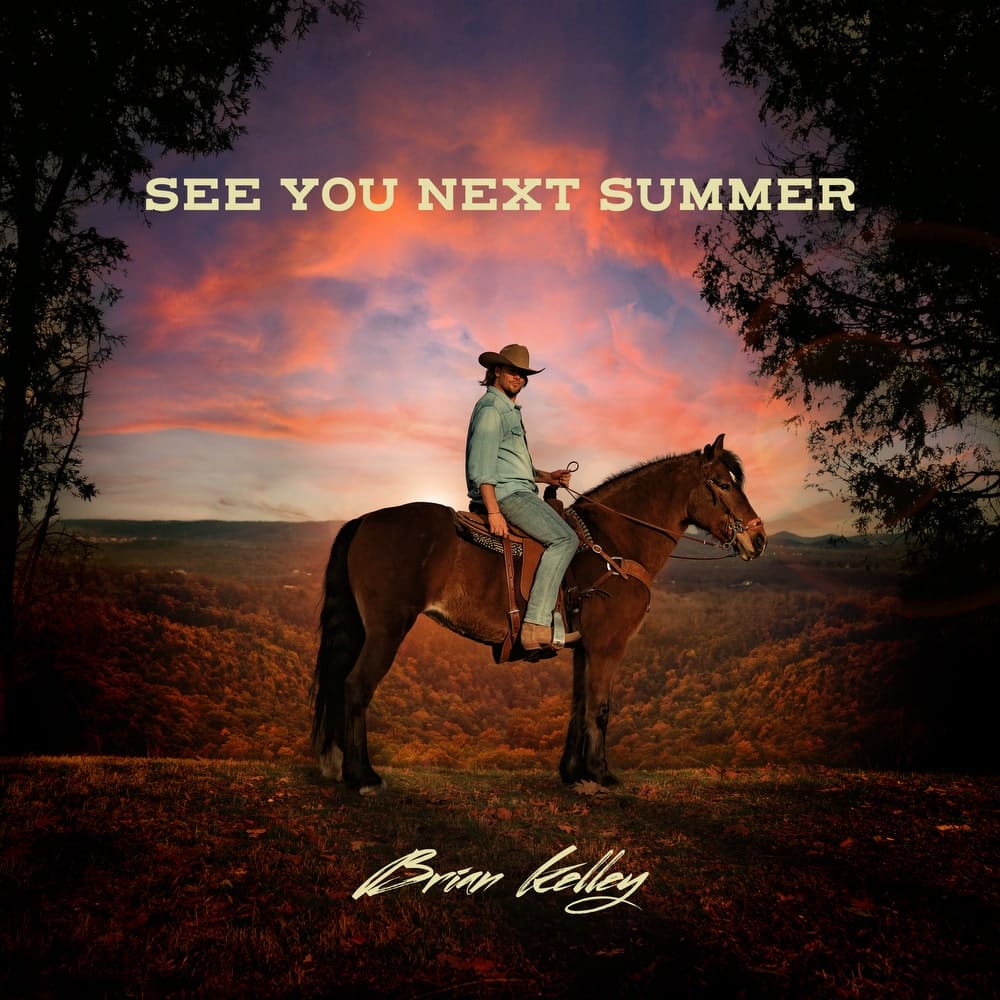 The song's vitality, a testament to Kelley's artistic evolution, is palpable. Looking back, he attributes the solitude of the pandemic to sparking the creative energy that shifted his focus on pursuing a solo career. He's now at a point when he's not holding back and feels a new sense of freedom—a momentum he plans to sustain in his next album.
There's no news on a release date yet; nevertheless, the coastal-country star says he's looking forward to showing more sides of who he is and what he loves, which means fans can expect more original songwriting in the future. "I just love songwriting," he tells us, claiming that he's staying focused and writing at least three to four days a week. "It's really all about just showing up and seeing what kind of magic we can make happen that day, whether we write a song for me or somebody else."
"I put on the demo and thought, well, that sounds like a smash."
While Kelley continues to craft new music in the studio, he eagerly anticipates sharing his new songs and connecting with fans at more concerts, including his Surf Post Sessions in the backyard of Tribe Kelley Surf Post. Those in the know can attest to the magic of these events, as the intimate shows drew sold-out audiences in the summer and fall of 2022. These shows hold a special place in Kelley's heart. "I was really proud of what we created. It was so special to be that connected with fans, friends, and family and create our own world," he says, adding that the concept of a small-scale residency is relatively novel.
In even more exciting news, Kelley shares that locals and visitors to the 30-A area can anticipate the opening of his and Brittney's latest venture, Papa Surf Burger Bar, any day now. The new joint promises to fill a gap in the local food scene with its delicious burgers and good vibes.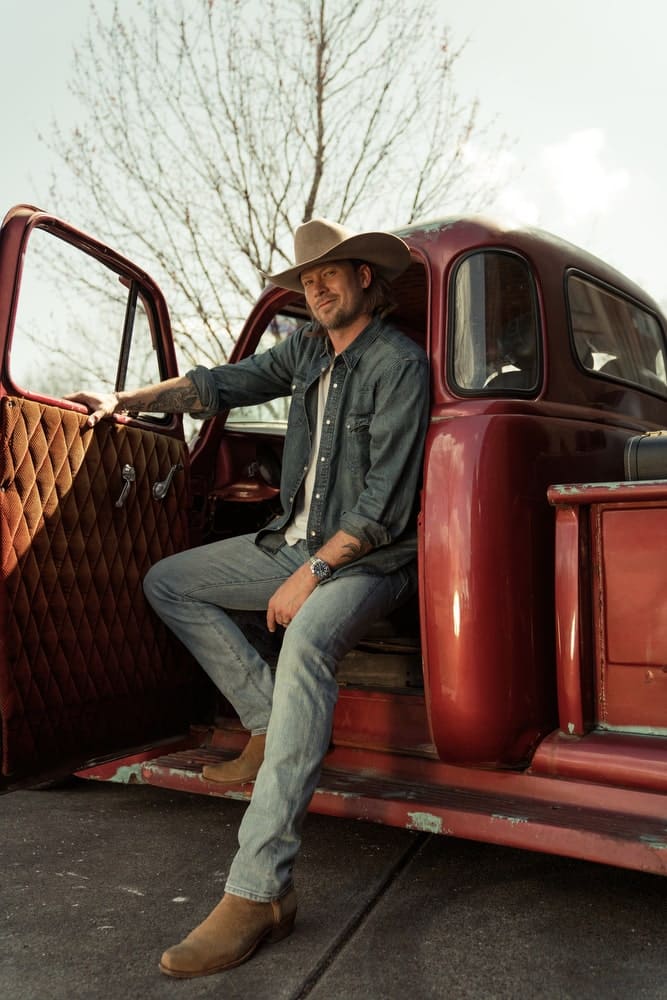 In addition to the couple's self-proclaimed love of burgers, the project just made sense when an old, iconic property they had been eyeing in Dune Allen Beach went up for sale during COVID and offered an opportunity. "Everything about this project is what we love," Kelley says. "We love burgers, renovations, interior design, and architecture. It's a really small, special place." The Kelleys partnered with their friends Jason and Brittany Aldean and Tom and Chris Glavine once the project was conceptualized. Each partner has their own special burger on the menu (Kelley's, of course, is The Beach Cowboy). He adds that they were very particular with the menu items, from the fries to the salads, noting, "You can have a great-looking place, but if the burgers aren't slammin', it doesn't matter."
Cowboy hats off to you, BK! We can't wait to try it.
— V —
---
Visit OfficialBrianKelley.com or follow on Instagram @briankelley to keep up with the latest news and music. Head over to @papasurfburgerbar on Instagram for updates on this new 30-A hot spot.
ARTICLE CATEGORIES